A review of the White Oaks Resort and Spa, one of the most amazing Niagara on the Lake Hotels!
2020/2021: The year of staycations! The year of realizing that there are so many amazing spots to hit up that are super close to home! White Oaks Resort and Spa was definitely this place for me. Driving to Buffalo for shopping trips ( Hi, Target!) or to leave from the Buffalo Airport, always had me passing by this remarkable property.
Just 8 miles from Niagara Falls, minutes from Niagara on the Lake and 45 minutes from Hamilton where I live, makes it the perfect place to do a mini getaway.
It is also situated RIGHT beside the Niagara outlet mall so you can plan a Christmas shopping trip- get all your gifts sorted and then treat yourself with a spa day. Doesn't that sound perfect? Well I can confirm it was perfect because that's pretty much the trip we just had!
Looking to do a trip to Niagara or Buffalo? You Might Want to Check Out These Other Posts!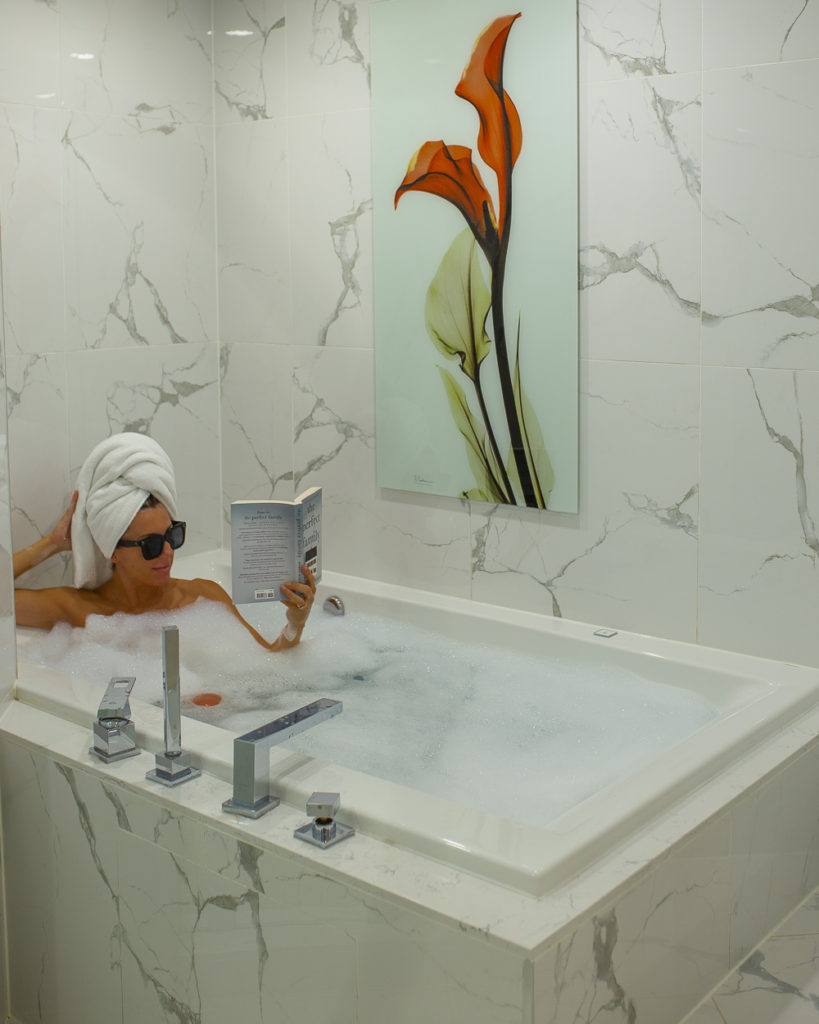 THE GROUNDS AT WHITE OAKS RESORT
The property at The White Oaks Resort and Spa spans over 13 acres of the Niagara wine belt and is 15 minutes from downtown Niagara on the Lake aka prime real estate. While pairing your trip with a wine tour or shopping trip is recommended, you can also just stay put at the hotel itself. Between the spa, the indoor pool, the 100,000 square foot fitness center, you will not be bored and can spend time at each of these amenities to fill up your day. In addition to all of these offerings, I found myself enjoying the outdoor garden area with my book several times throughout the 2 nights there. It was so peaceful and charming and I felt like I was transported to England.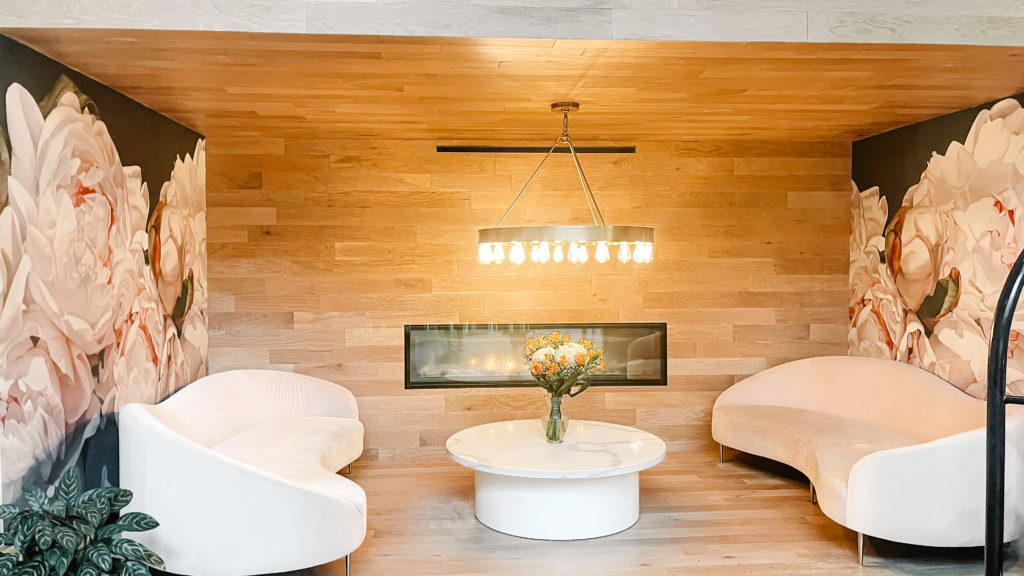 The interior of the resort is also very cozy. You can fully walk around the hallways or to the spa in your robe and slippers and let me tell you- I did just that. It adds to the level of relaxation and made me fully unwind. We spent the first morning there indulging in room service breakfast and then made our way to the spa. Their 5 star spa features an assortment of treatments to choose from.
While I was tempted to get a Prenatal Massage, I opted for the Oxygen Facial and my girlfriend got the Coconut Beach Wrap. We loved our treatments so much that we tried to book another of their signature treatments for later that day. Unfortunately the place was hopping and they were booked up for the next few days ( definitely book some treatments ahead of time when planning your visit). You do not want to miss getting pampered here. The lounge room is so soothing and after our treatment we laid there taking in the mood lighting, comfy couches and fireplace that outfits the space. So much yes!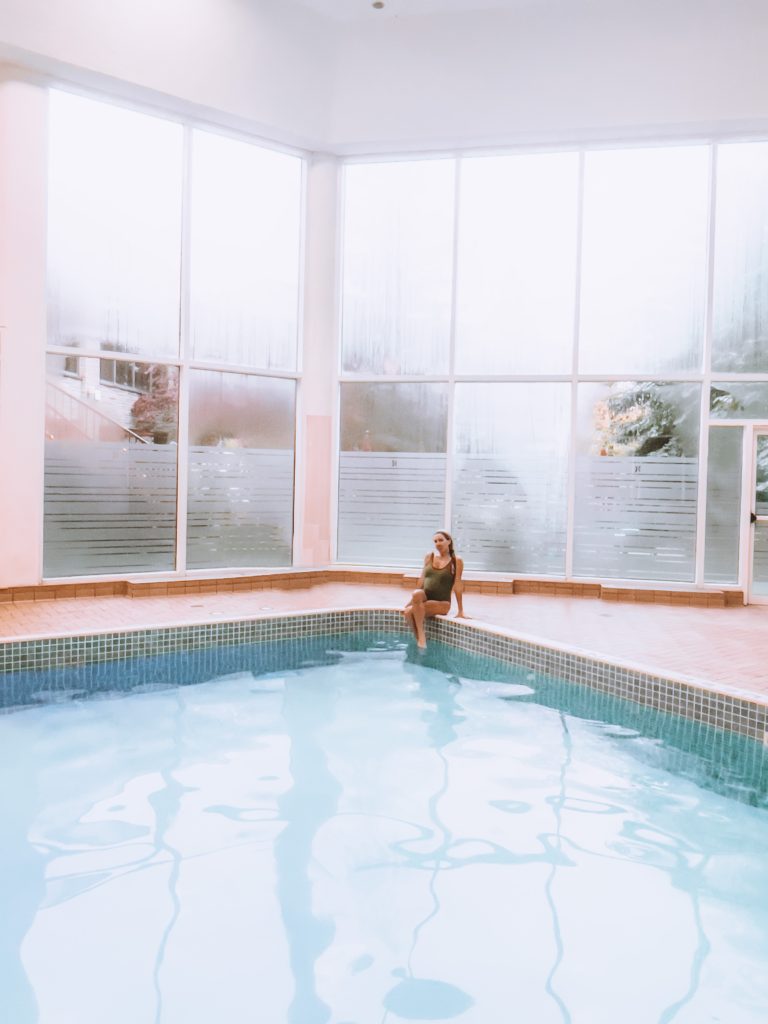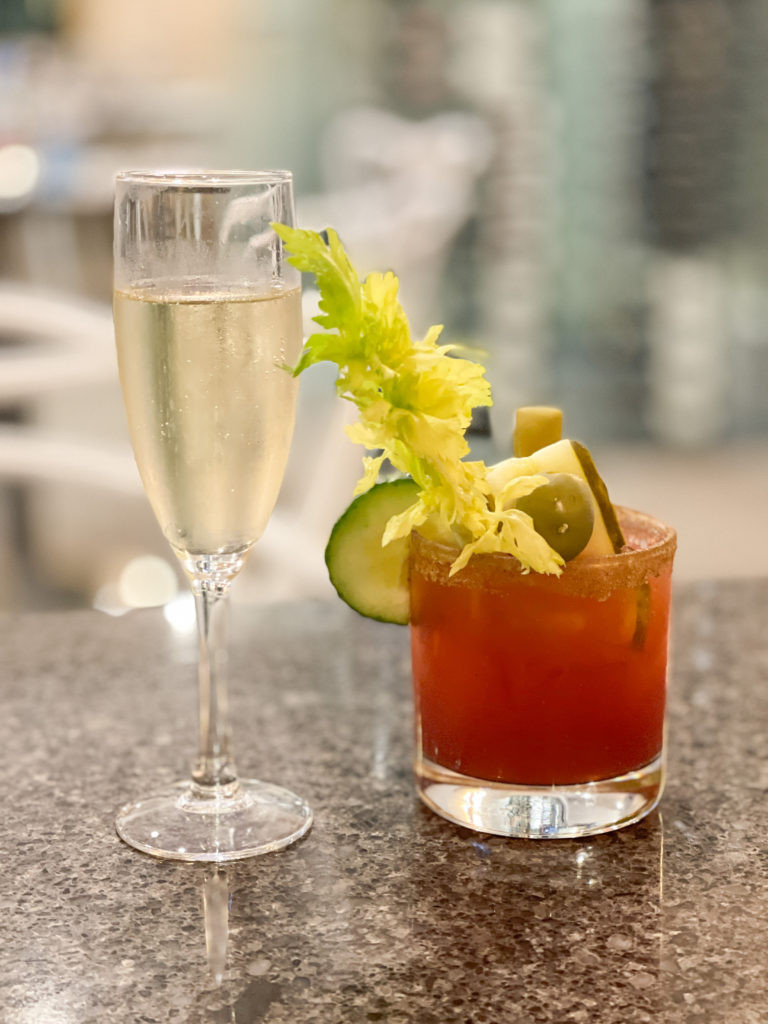 The next "activity" we very much enjoyed was eating at the on site restaurants! In addition to the room service we had, we also ate at PLAY bar + grill 2 of the nights we were there. Niagara does have some incredible dining options around but the caliber of the restaurants on site are on par with anything you will find around. We wanted to stay put and not leave the hotel and enjoyed the laid-back and relaxed atmosphere that PLAY offers. While we enjoyed a perfectly cooked Striploin steak one of the nights, we actually found the Burger we had the next night to be our favourite. IT WAS MOUTH WATERING!
Pro tip: Get the sweet potato fries with it. I also very much recommend the Skor Cheesecake. My friend and I made a dumb decision to split a piece and we were playing fork hockey after taking 1 bite haha!
The White Oaks Resort and Spa also has 2 other options on site: LIV- an award winning, 5 star restaurant and Grow Kitchen and Cafe- a casual, grab and go spot with Starbucks on site. LIV is closed for dinner at this time on Mondays and Tuesdays so we didn't eat there at night but enjoyed breakfast there one morning. The modern and chic atmosphere is enough to make you love the place but the food really gets rave reviews as well. The chef uses locally produced ingredients and changes the menu to reflect the current seasons. A lot of people visit the resort just to have a dining experience here which is pretty cool.
Our breakfast table at the restaurant overlooked the beautiful gardens ( pictured below) and featured some delicious breakfast options. I opted for waffles, my friend got the lox and caper bagel and we shared the granola plate which was presented so beautifully!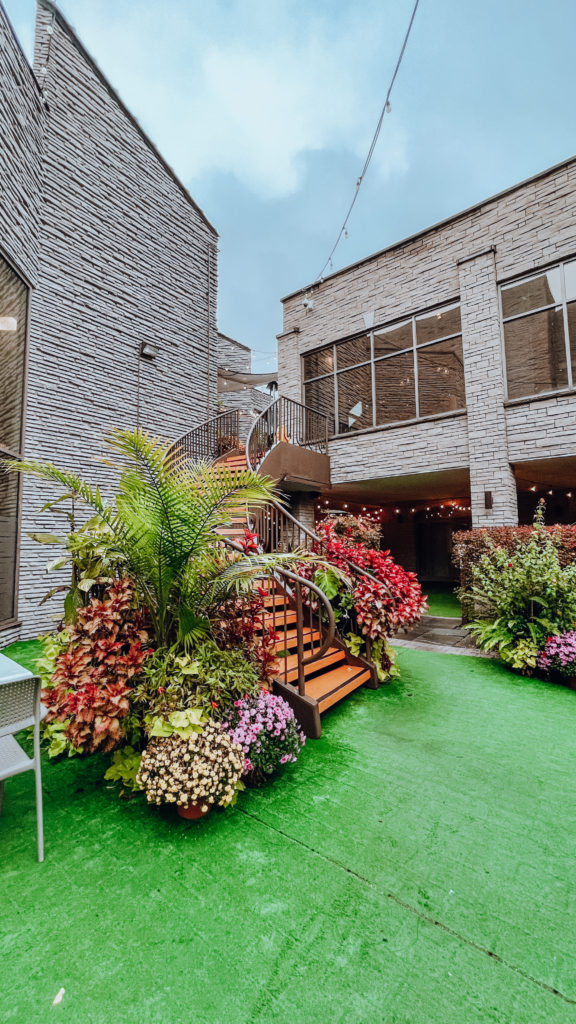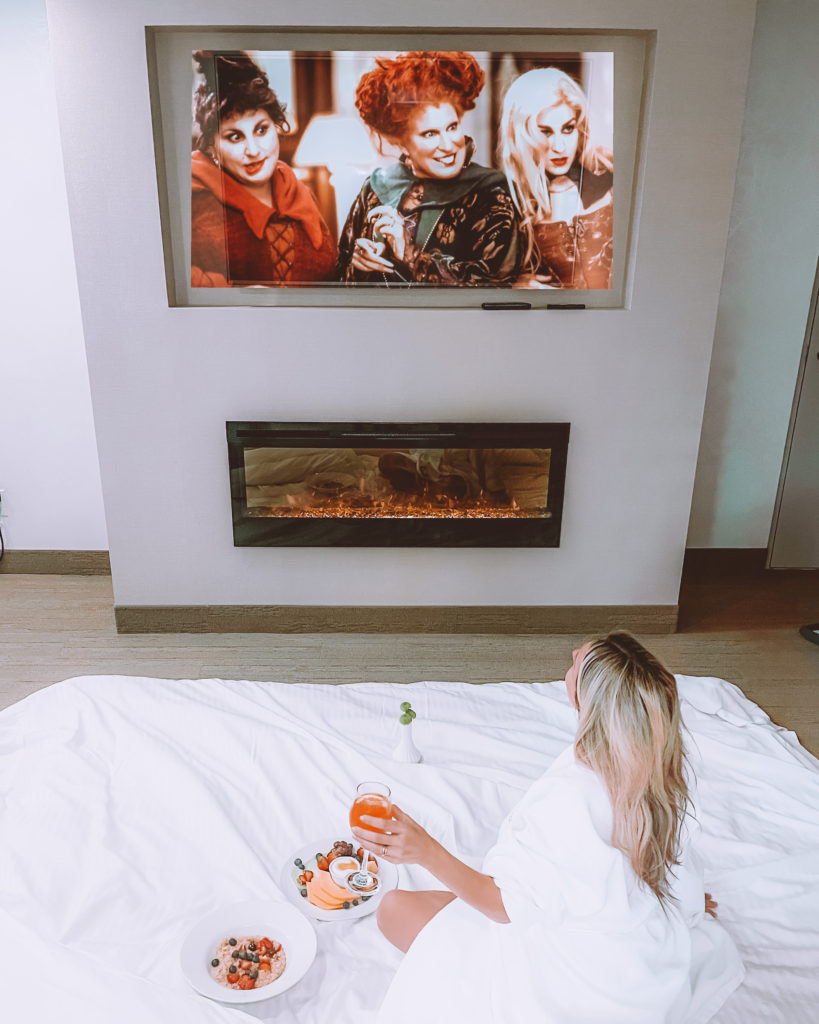 THE ROOMS AT WHITE OAKS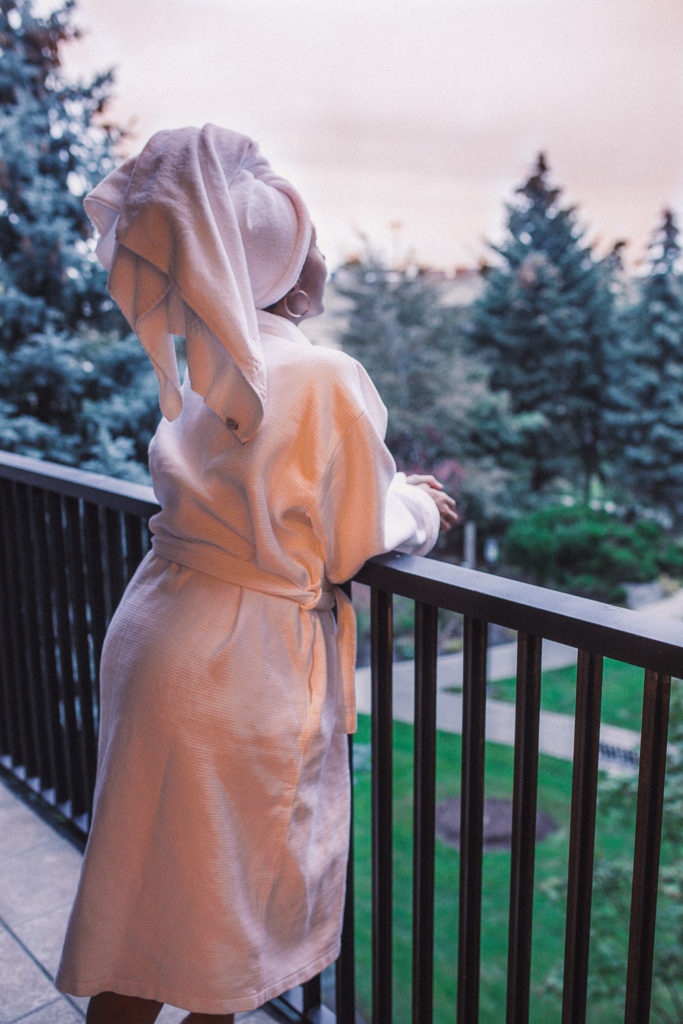 The White Oaks Resort and Spa has many room options. We stayed in the beautiful "Parkview" suite which was located in a separate wing from some of the standard room options. The rooms in this wing have been recently renovated and offer up more room and space than a traditional hotel room. So much room that it had me wondering if the suite was bigger than my condo when I lived in Toronto. I am pretty sure it was bigger!
We had a king size bed with a separate living area ( that could be divided by a sliding door) and a MASSIVE bathroom that included a large/jacuzzi style soaking tub and a shower. The bathroom even had a tv in it! I would have been happy to set up shop in there for the weekend! haha.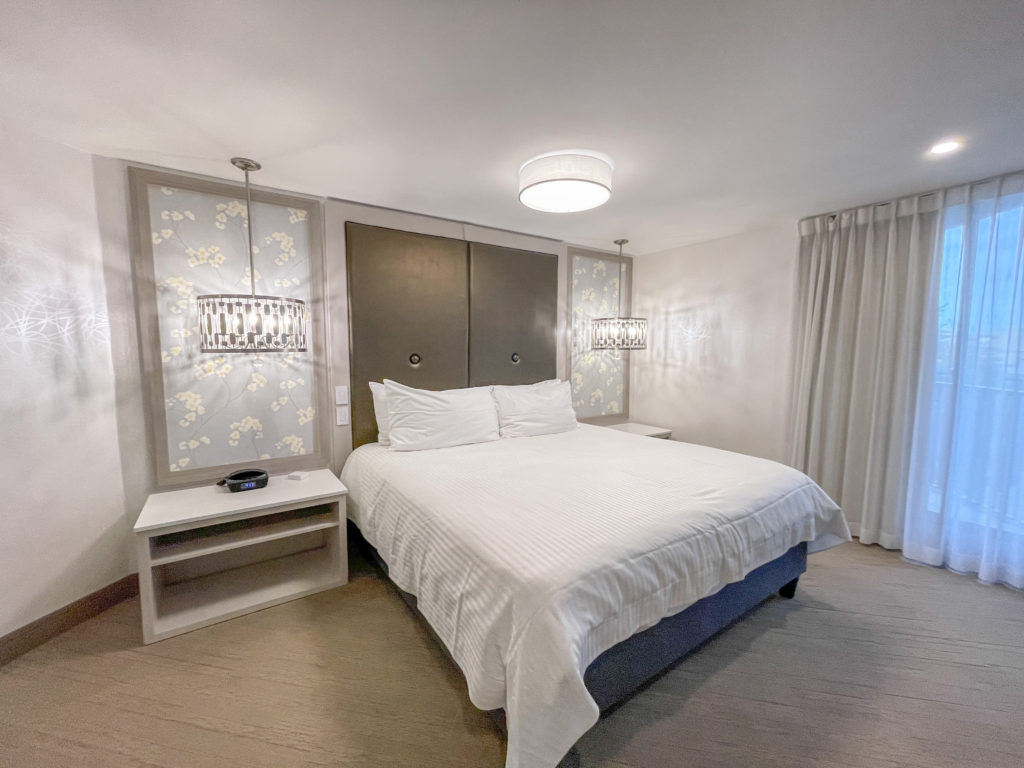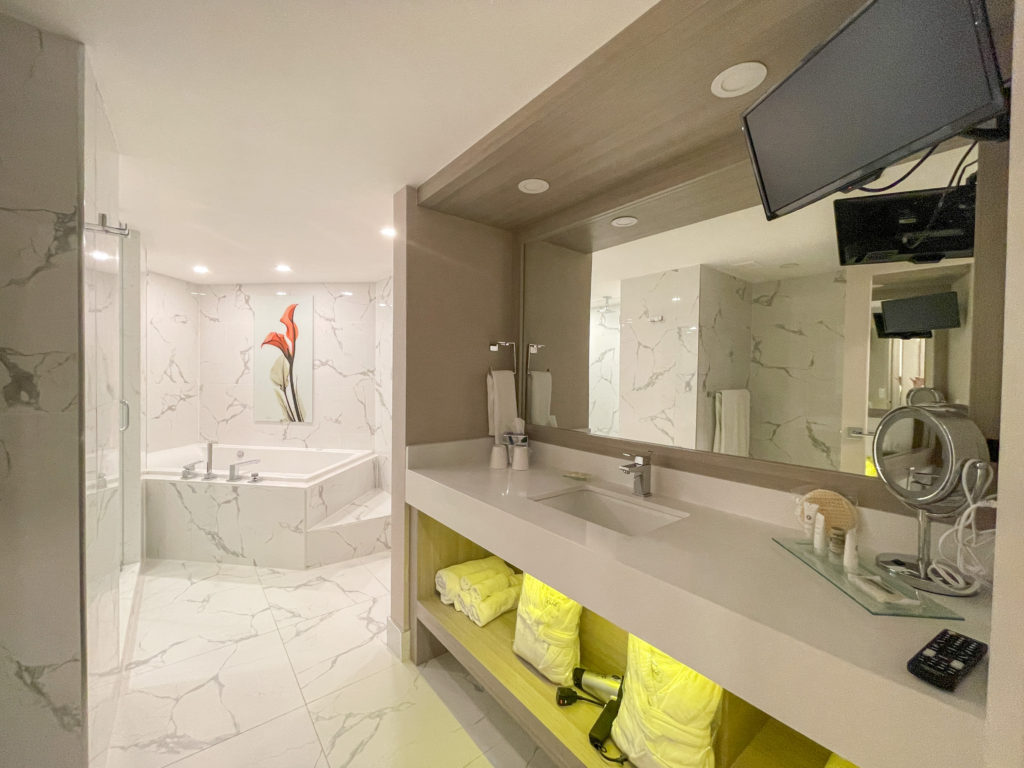 Some of the in room amenities include:
Nespresso Maker ( one of my fav features that a hotel can offer!)
Frette Linens
Bath Robes
37 inch TVS ( our room had 2!)
Personal Fridge
Hairdryer/ Iron/ Safe
Bedside USB ports
Individual Heat/AC
On-Command Movies
Soaking Tub

IMPORTANT TIDBITS ABOUT THIS NIAGARA ON THE LAKE HOTEL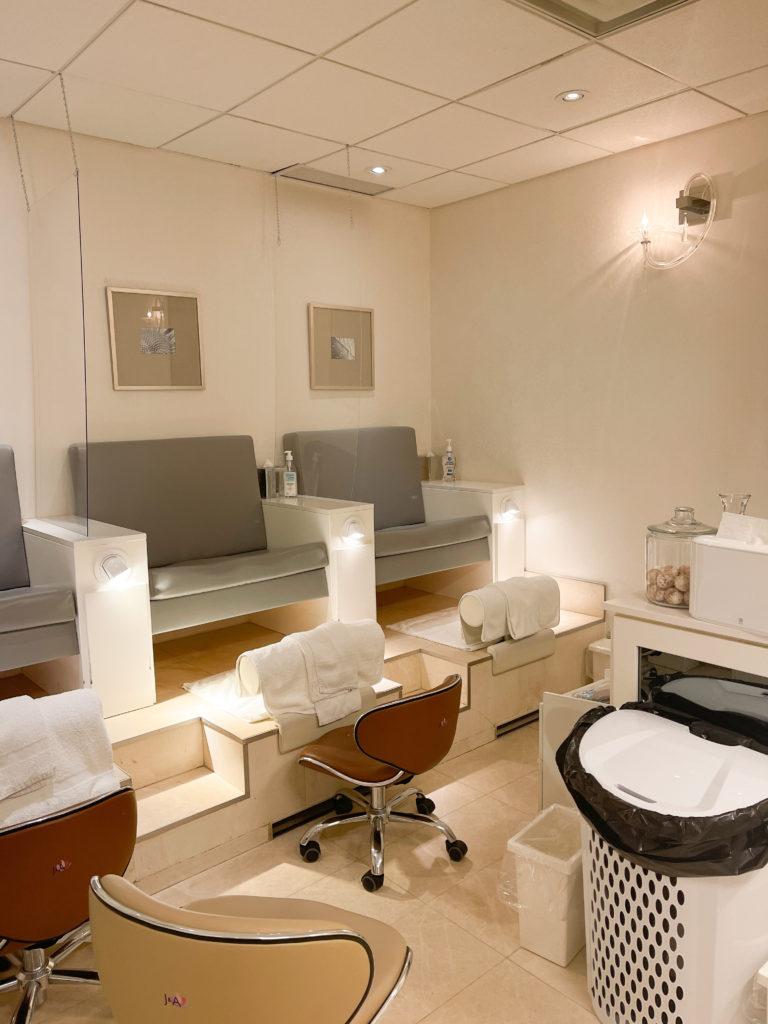 | | | | |
| --- | --- | --- | --- |
| PRICE | Rooms range from $150 CAD and upwards depending on room type and the season | MINI BAR | Yes! |
| WIFI | Yes | YEAR OPENED | 1984 |
| POOL/GYM/SPA | Indoor Pool/Full Service Spa/100,000 sq foot Gym, (tennis/Racquet Court, Classes) | LOCATION | Located right in the heart of Niagara Region |
| CHILDREN | Yes! The resort is super spacious making it to the perfect place to come back to after a day of exploring Niagara! | RESTAURANTS | Yes. 2 full service restaurant. Starbucks on site. Grab and Go Restaurant & Room service all day. |
PIN IT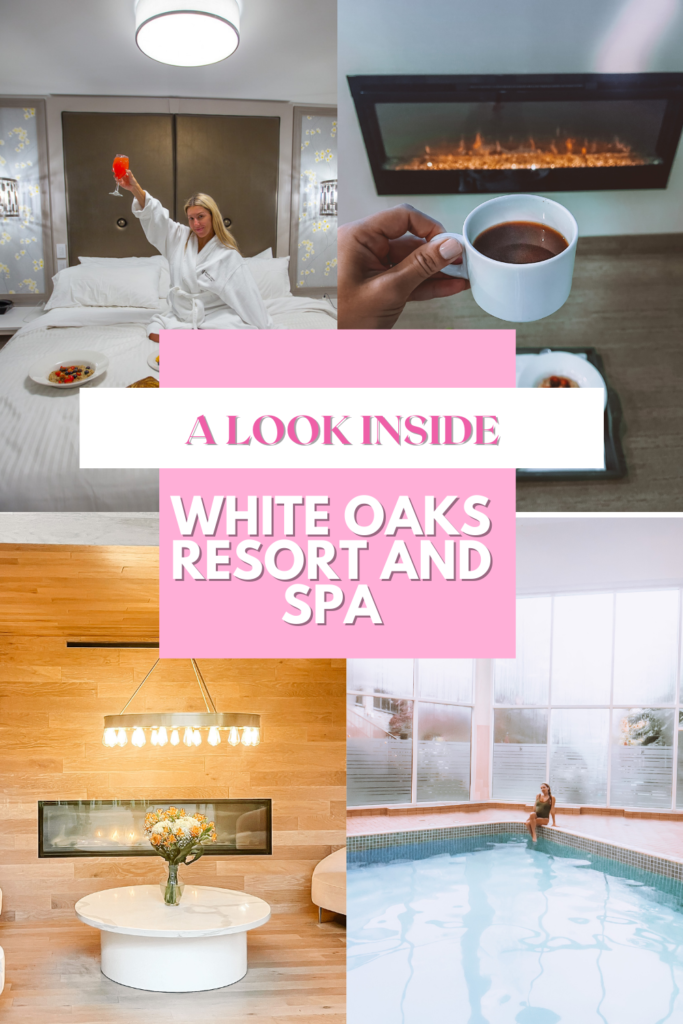 The White Oaks Resort and Spa, The White Oaks Resort and Spa, The White Oaks Resort and Spa, The White Oaks Resort and Spa, The White Oaks Resort and Spa, The White Oaks Resort and Spa, The White Oaks Resort and Spa