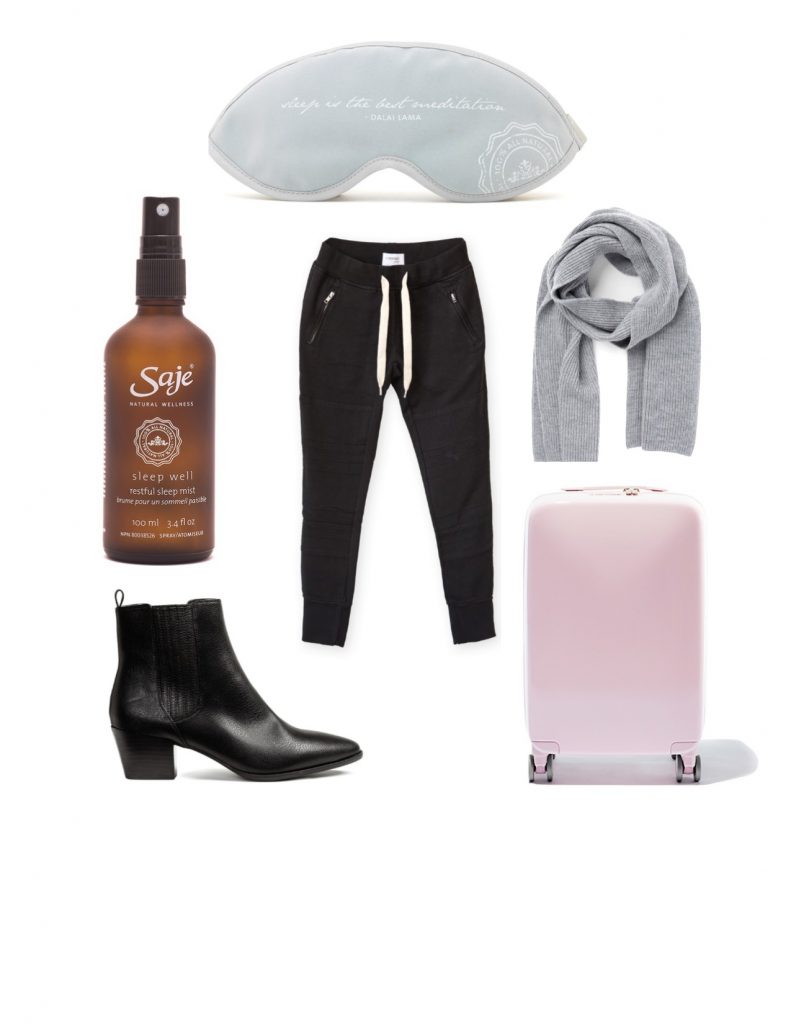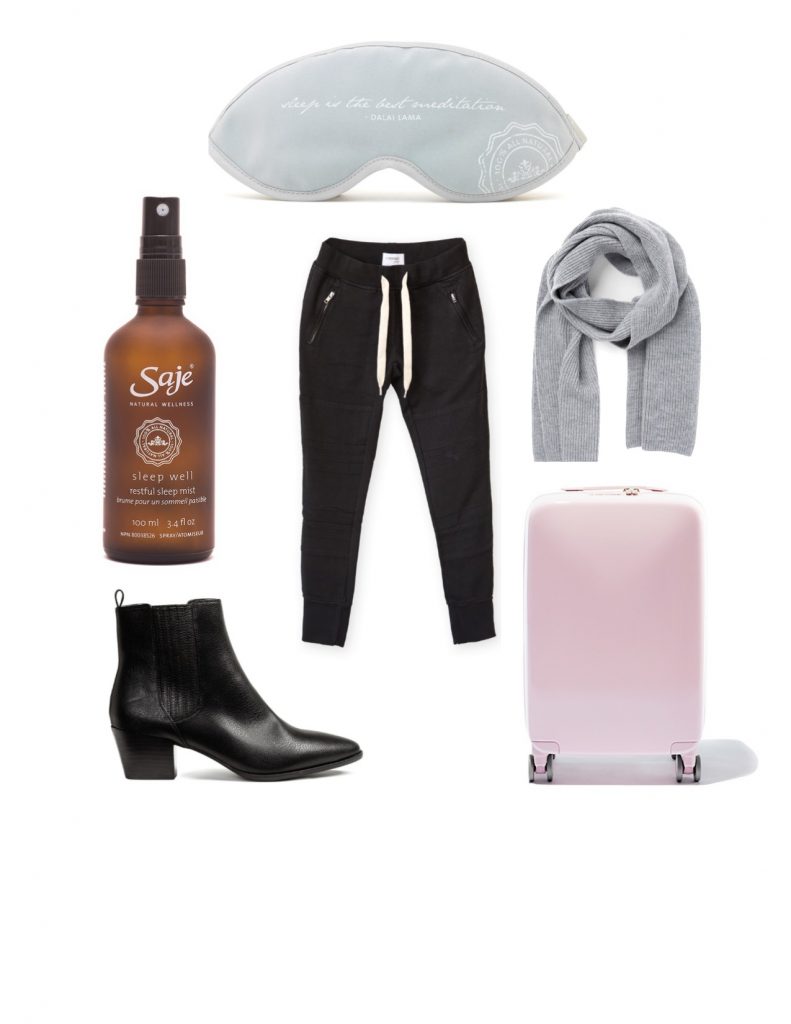 Effortless yet cozy airport style is always the goal. Before figuring out my go -to items, I used to arrive at the airport looking like the Pigeon lady from Home Alone. Too much comfy, not enough chic. Now that I have travelled through many airports- I have made a list of my go-to's. The above items are the ones that come through every terminal with me! I get excited for every trip but I also get excited knowing I get to sport all of these items!
From Top Clockwise
Saje Eye Mask- This mask makes you feel like you getting some serious shut eye- even when you are crammed in Economy.
Everlane Wool Scarf – Even when I am going on a warmer trip- I still bring this with me. Planes are cold, yo and I live in Toronto where it is almost never warm. Also- its easy to roll up into my suitcase when I am travelling around somewhere hot.
Raden Carry on- Not only am I sucker for anything pastel pink but I am sucker for anything Raden. This brand does luggage how luggage should be done.
H&M Ankle Boots- You can wear these with jogging pants to the airport and they transform your look to chic. Yes they aren't uggs but they can be taken off on the plane and also worn on your travels with a cute dress or jeans!
Saje Mist- Yeah- Saje is THAT good that it gets a second mention. I use this stuff every night and I can honestly say it helps me sleep better. For that reason- it comes travelling with me too. Cannot live without it!!!
Sincerely Jules Joggers- These joggers are the marriage between leggings and classic jogging pants. They are perfection. You feel cozy and comfortable in them but they look sleek.