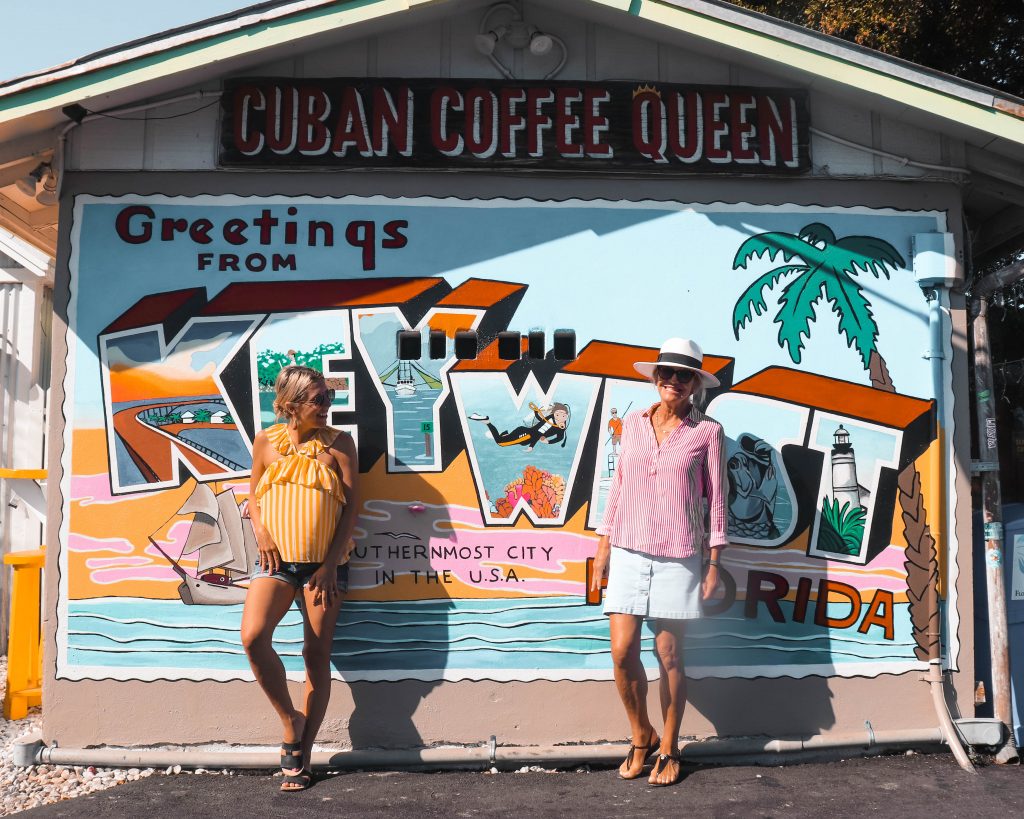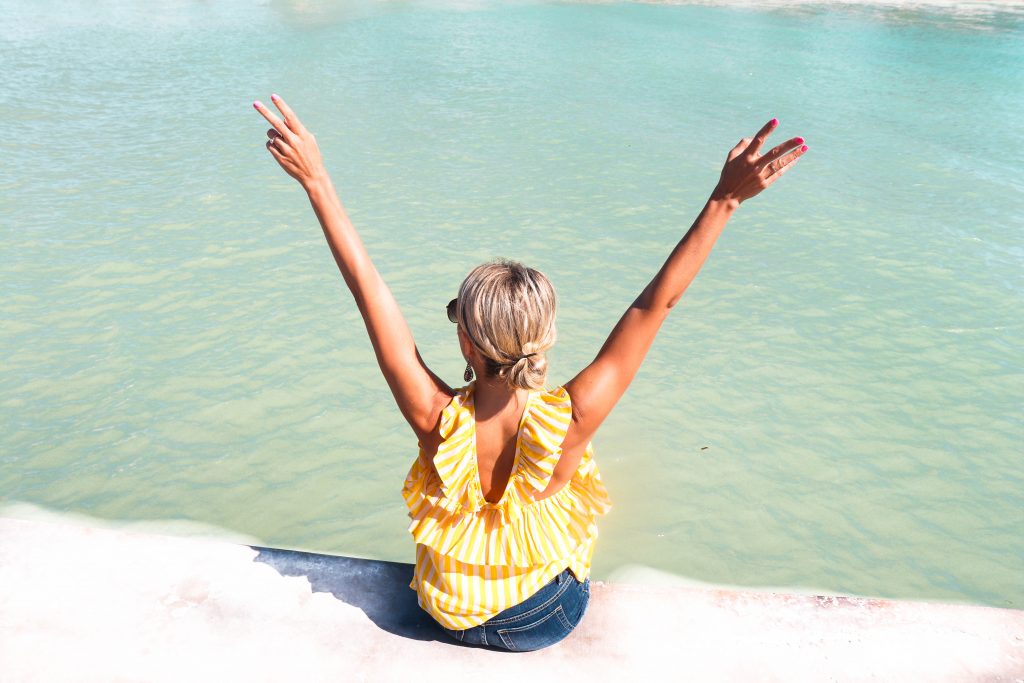 Key West is like going to the Caribbean without having to leave the USA! You feel like you are on an island with the hot weather, colourful houses everywhere and fish options on just about every menu! Yes please!
Regardless of your age or who you travel there with, there is something for everyone. It is perfect for honeymooners looking to enjoy a romantic sunset, for bachelorette parties looking to have a good time at all the cool bars and it is even perfect for older couples looking to have some fine dining and do some site seeing!
HOW TO GET THERE:
There is many ways to get to Key West! We were already vacationing in Boca Raton so we drove down from there which takes about 4 hours- give or take. You can flew into Key West directly though from any location or there are some small charter plans available from places like Fort Lauderdale, Miami and Orlando if you want to skip the roads! I would recommend flying into one of the major airports ( Fort Lauderdale or Miami) and renting a car as there is so much to see en route to Key West
AMOUNT OF DAYS NEEDED THERE:
We stayed in Key West for 3 nights. We felt it was a great amount of time to see what we wanted to see in town and also relax by the pool/beach as well. I would definitely not stay less than 3 nights. There is too much to see and do to fit it all in! We could have likely stayed one additional night if we had the time to do so! I would recommend 3 or 4 nights and if you really want to take it easy by the beach- 5 nights!
I would recommend spending one night in Islamorada before heading directly to the Keys!!! It breaks up the drive nicely and there is SO much beauty in that area. The water colors are actually a bit better than Key West itself so I would take a boat tour to snorkel in the surrounding areas.
GETTING AROUND: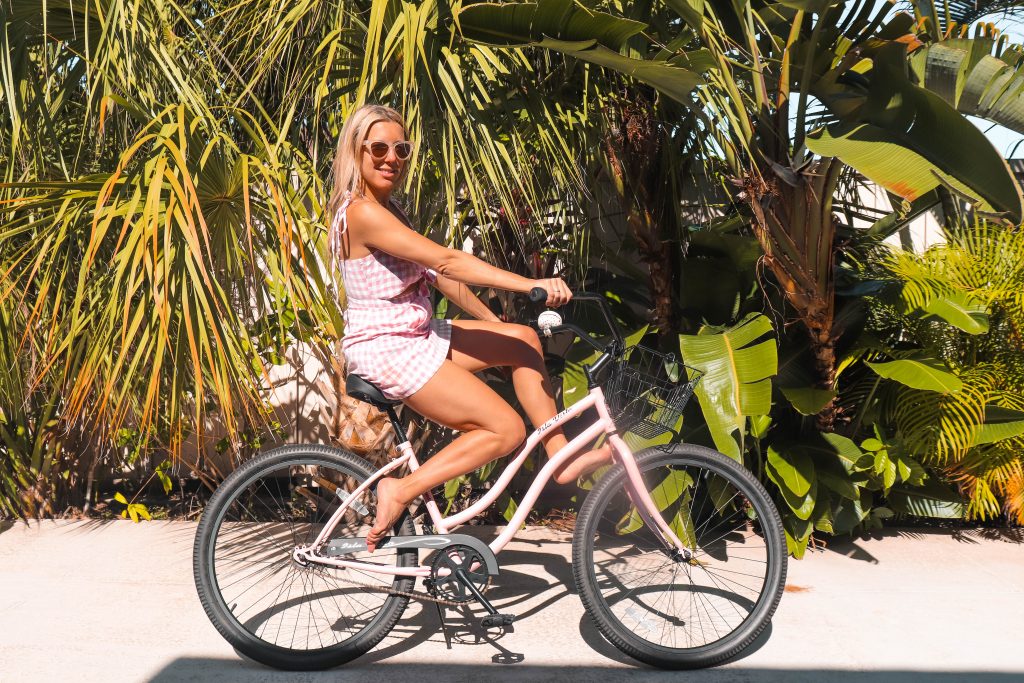 -Walk: Key West is a very walkable city. You can get from one end of Duvall street to the other in about 45 minutes ( that's if you are a fast walker like myself 😉 )
–Bike: This is the best way to get around in my opinion. Most of the hotels have cute, colourful bicycles included so take advantage of that! If your hotel doesn't have rides, you can rent them on Duvall street
Uber: One night after our boat cruise, we didn't want to walk down the main street to get to our dinner reso so we called an Uber. It came within two seconds. We also saw the Uber and Lyft sticker on so many cars!
–Key West Free Trolly: The city offers free trolly tours that take you through the town to the main sites. With the baby in tow, we didn't do this but looked super fun
WHERE TO EAT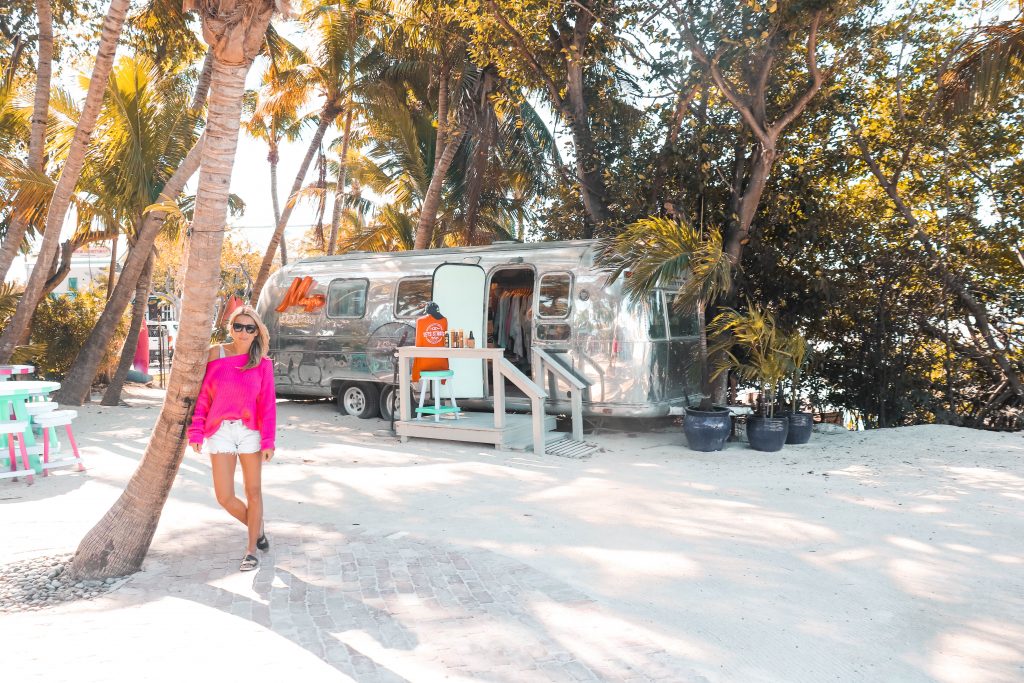 What I loved most about Key West was all of the drool worthy restaurants that filled every pocket of the city. I seriously could have just spent 3 days eating my way through town!! Here are some of the favs we tried:
Morada Bay Beach Café. Ok so this is technically in Islamorada which is 2 hours from Key West but I HIGHLY recommend it for a lunch en route to the keys. The area is so free-spirited and relaxed, while curating an authentic vibe and experience. It also has a vintage airstream on site which would make me want to go to a restaurant strictly for this. There is a beautiful big house beside the restaurant which is where BLOODLINE was filmed. This had my mom in a tizzy!
Onlywood – This unassuming place is tucked down an alleyway off of Duval street. You can easily miss it if you don't pay attention. The place has such a beautiful, cozy and romantic atmosphere with string lights and lush plants surrounding the outdoor patio. The food matches the beautiful decor with mouth watering pizzas and pastas that are made from scratch. The italian in me gives it a big thumbs up!
Thirsty Mermaid- This was our favourite place that we dined at. It is just off of Duval Street located on a tiny corner block but the dishes are filled with flavours the opposite of tiny. Everything we ate was SOO good that we almost sat in silence just taking it all in. We had the lobster and crab cakes, a snapper and risotto dish and finished it off with their homemade Key Lime Pie and Chocolate Bread Pudding. This place doesn't take reservations so best to go a bit early if you can!
One Nine Five- Do not expect your typical Conch Fritters to be found at this place. The menu is filled with creative
Pepe's- One of the oldest restaurants in Key West! It has that old charm and the patio makes you feel like you are sitting in a friend's backyard. I had a Long Island Iced Tea there and a Mahi Mahi fish sandwich and it did not disappoint. The food is simple but there is just something about this place!
Cuban Coffee Queen – Ok most delicious coffee ever. Get the speciality Cuban coffee which is basically coffee and espresso together with a sweet little splash It is also home to the iconic "Key West" wall mural.
Blue Heaven: This is a must do for brunch but be prepared to wait for it! The wait IS worth the lobster eggs benny though and the breakfast band that plays! Very good vibe

WHERE TO STAY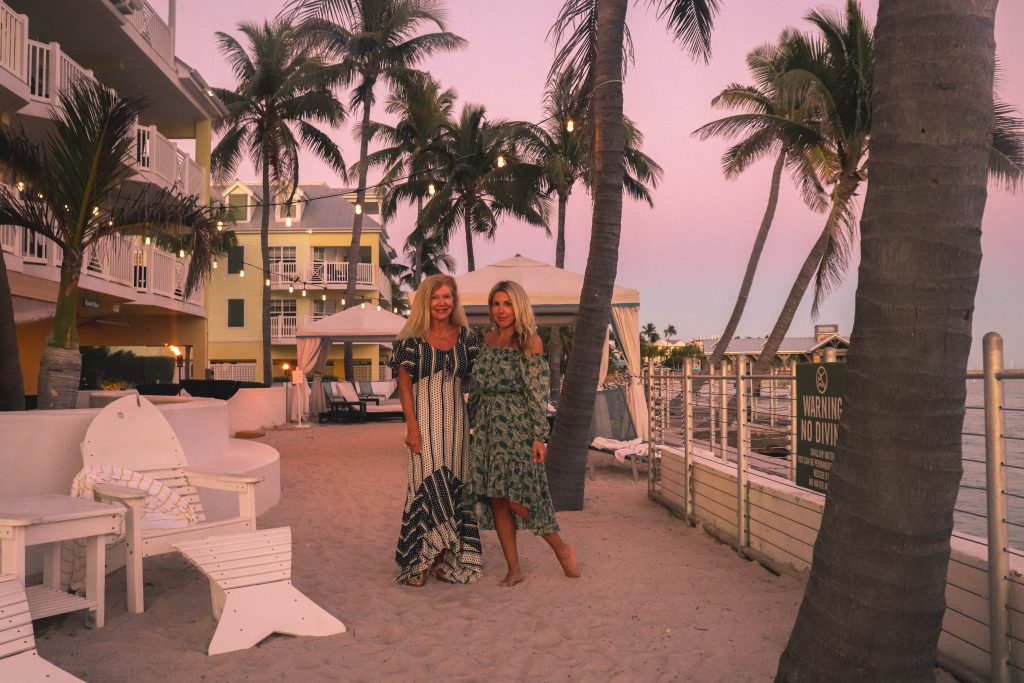 Southern Most Key Resort: This is where we stayed! You can see my full break down on my experience there HERE ( ps: it's a good one!) As the name suggests, it is located in the Southernmost Most of the Keys/US!
Markers Resort: The only newly built hotel in Old Town Key West in more than 20 years, the Marker is a modern, comfortable spot that feels like it's been nestled behind the seaport all along. This is on the opposite side of Duval street where the Marina is!
Air BNB:  If you want a more local feel, I would DEFINITELY recommend an Air BNB here. All the houses are painted shades of pastels with the cutest front porches!!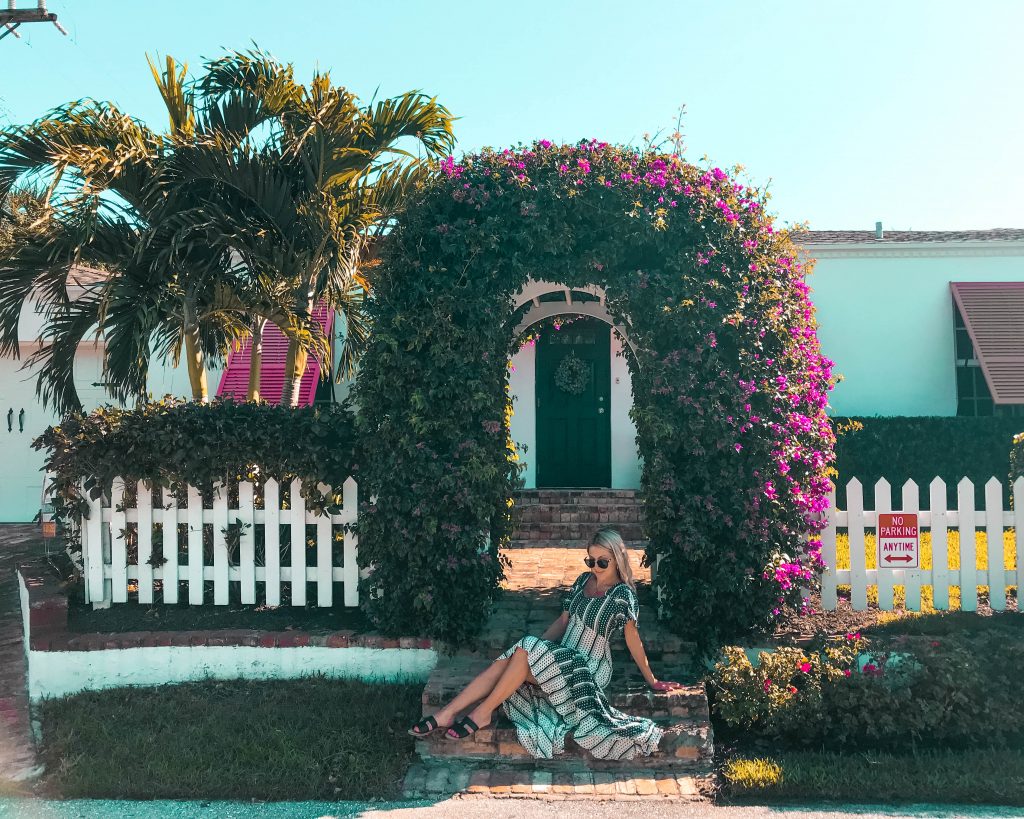 THINGS TO DO
Sunset cruise: Key West are known for their sunsets and the best way to really take one in? A Sunset cruise! We toured with Sebago Watersports, and can't say enough good things. With free-flowing drinks, a spacious boat and a great captain, we had the best time! It was 2 hours from start to finish-departing around 5PM and ending at 7PM! They also have a number of other tours during the day as well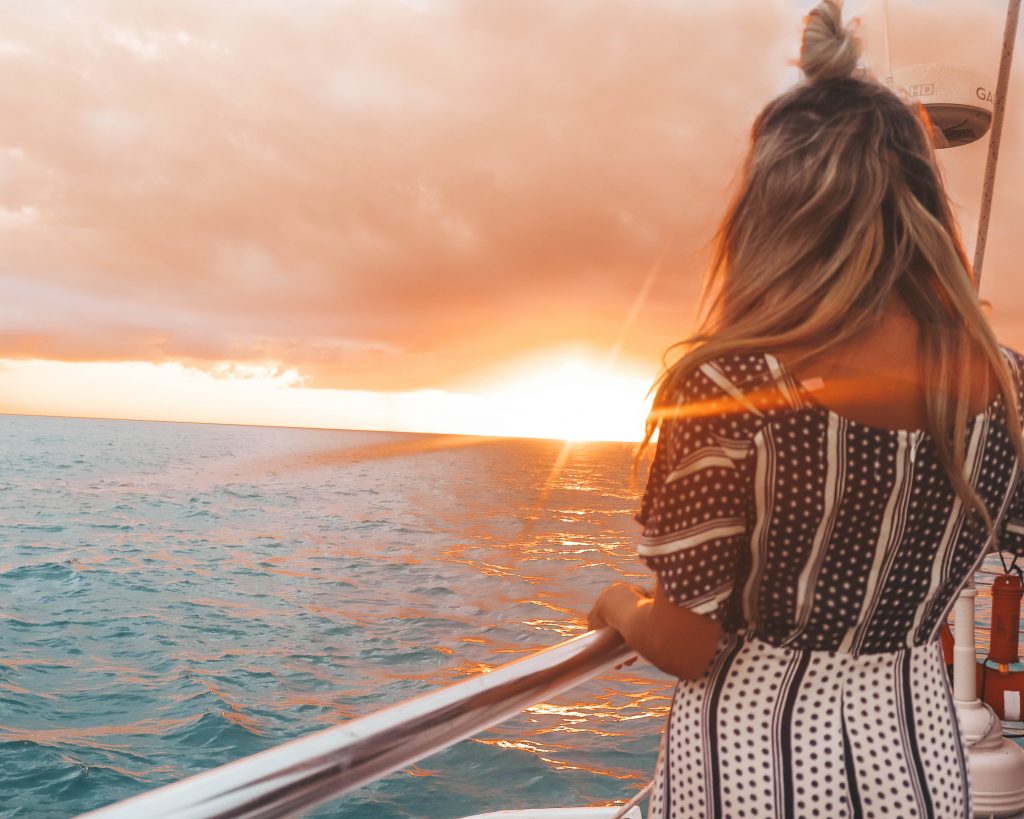 Watching the sunset at Mallory square: While the Catamaran cruise was our favourite place to watch the sun go down, next up in line was watching it at Mallory square. This is where everyone in town comes together to watch the changing sky with some drinks. There is lots of happy hour specials close by too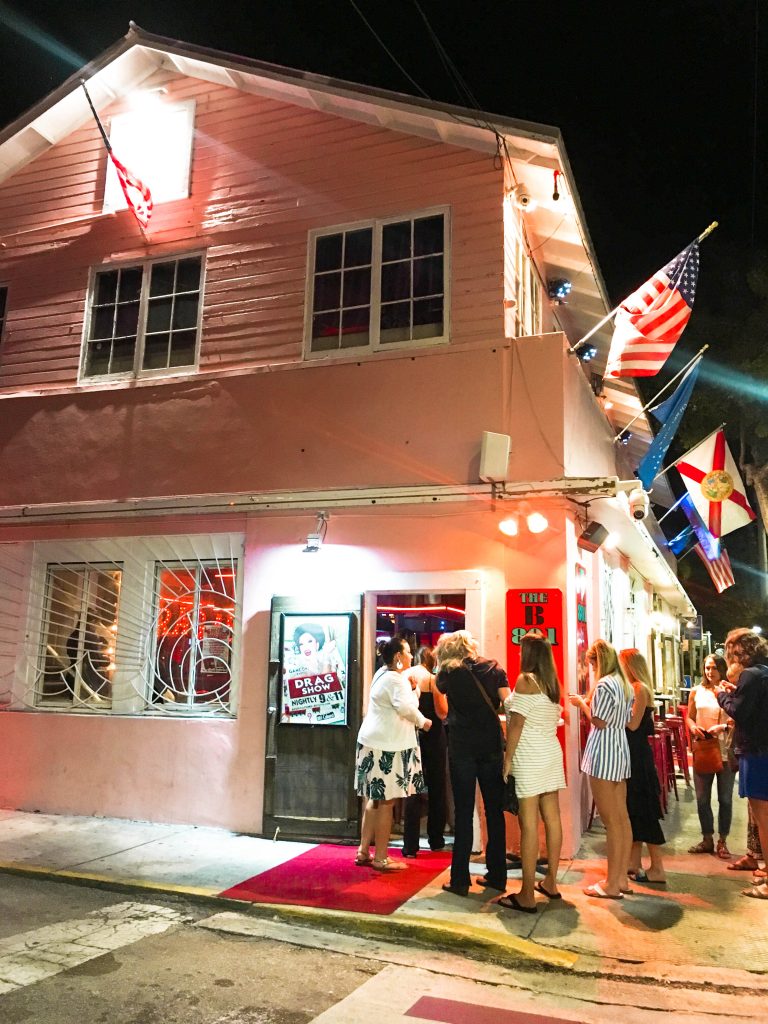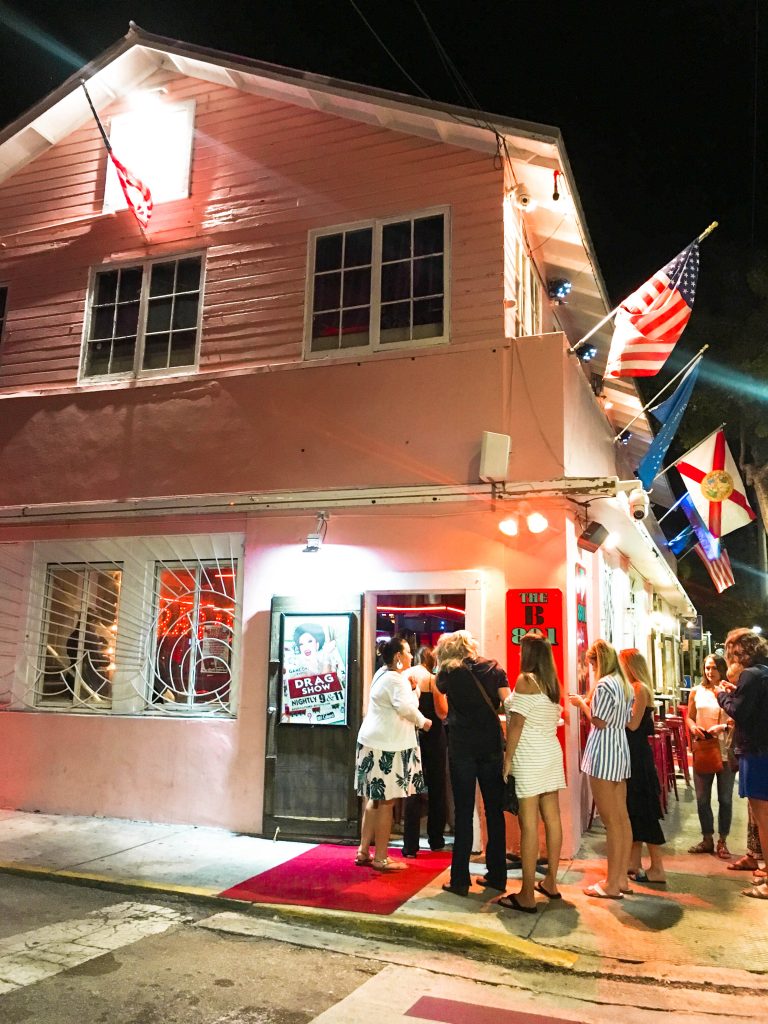 Spending the night on Duval Street: We can't even begin to describe how much fun taking a night stroll on Duval can be. You'll find everything from live music, packed pubs, strip clubs, and drag shows. Not for the tame of heart!