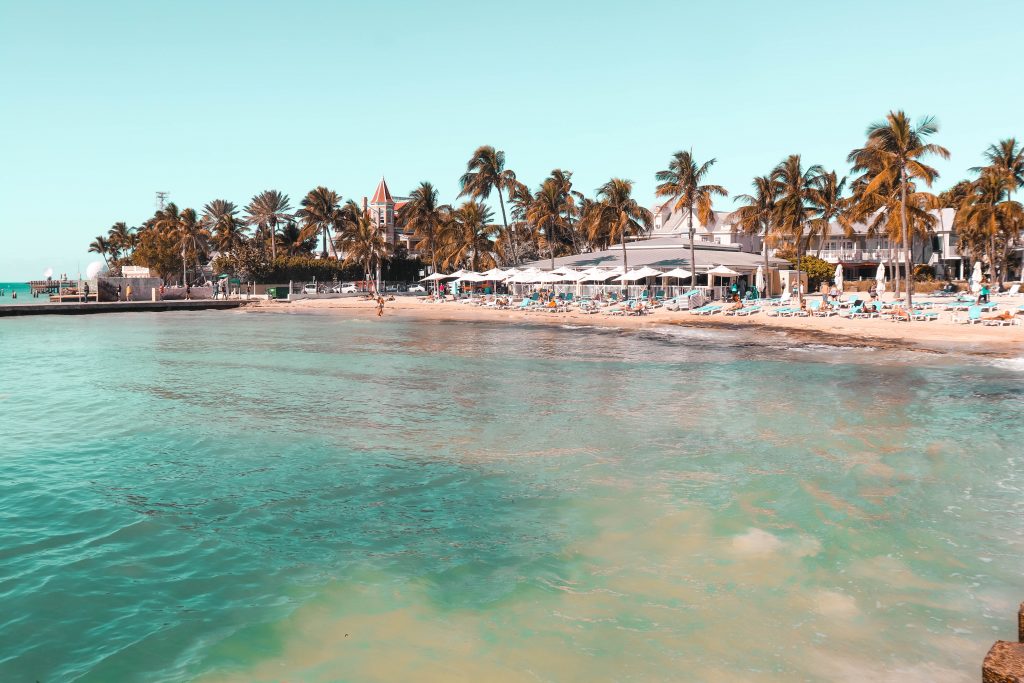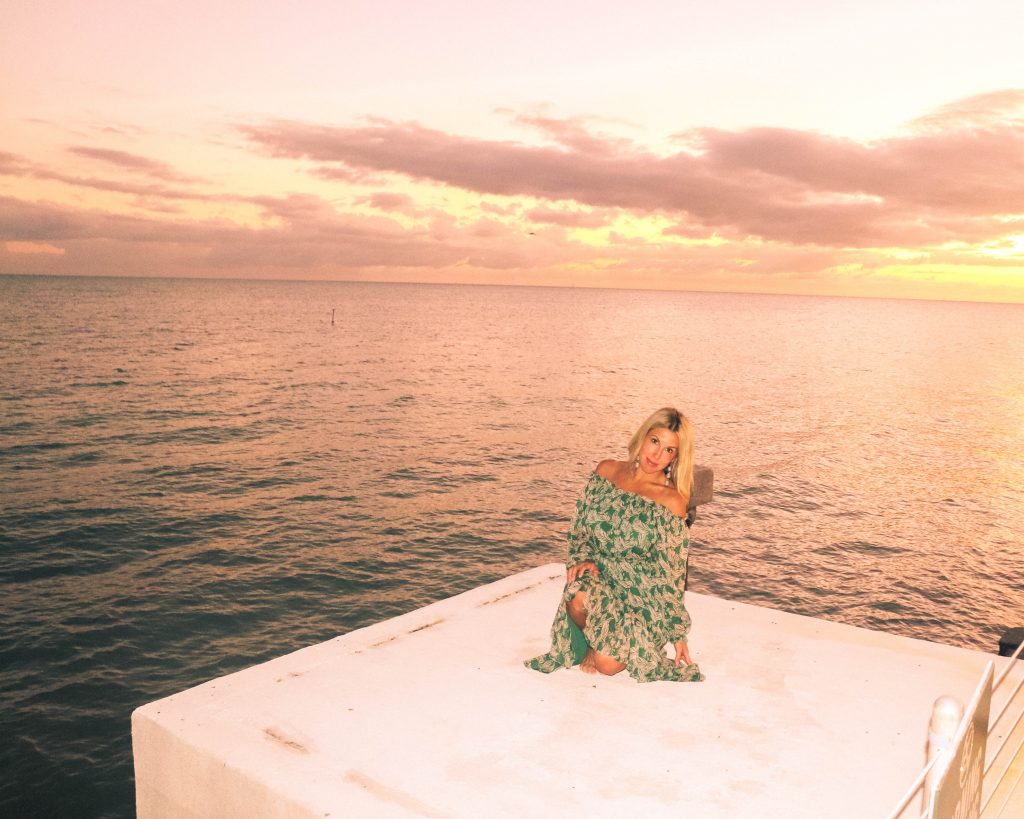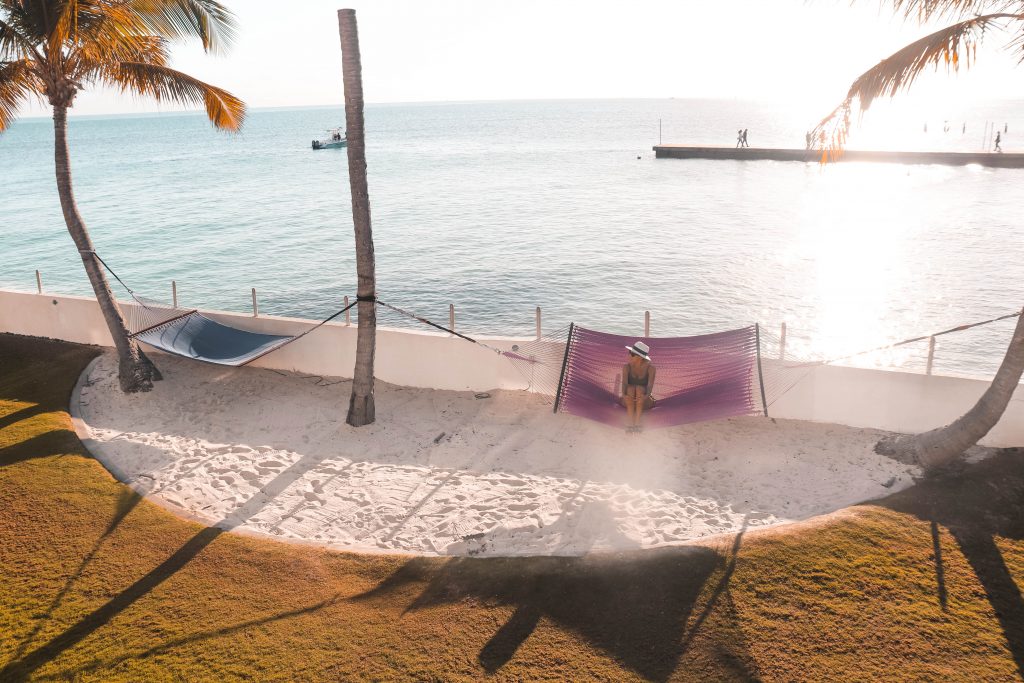 The Southernmost Beach Resort is just what the name suggests…the most southern point in the US! It also has an undeniable "Southern Charm" feel with pastel yellow buildings, hammocks for you to laze around in and large sitting areas to savour the magical sunsets of Key West. Staying here makes you feel like you are worlds away yet you are a stone's throw away from the electric and booming strip of downtown Duval Street. It is the perfect place for a romantic getaway or a family vacation alike as it has so many different settings throughout the resort that can appeal to either vacation style.
THE GROUNDS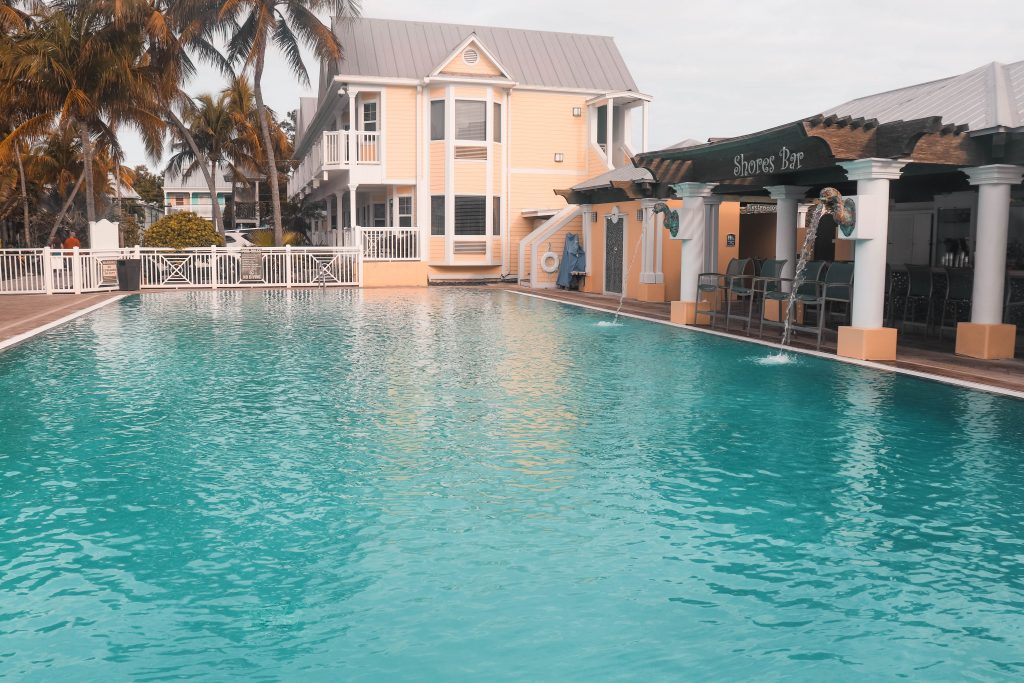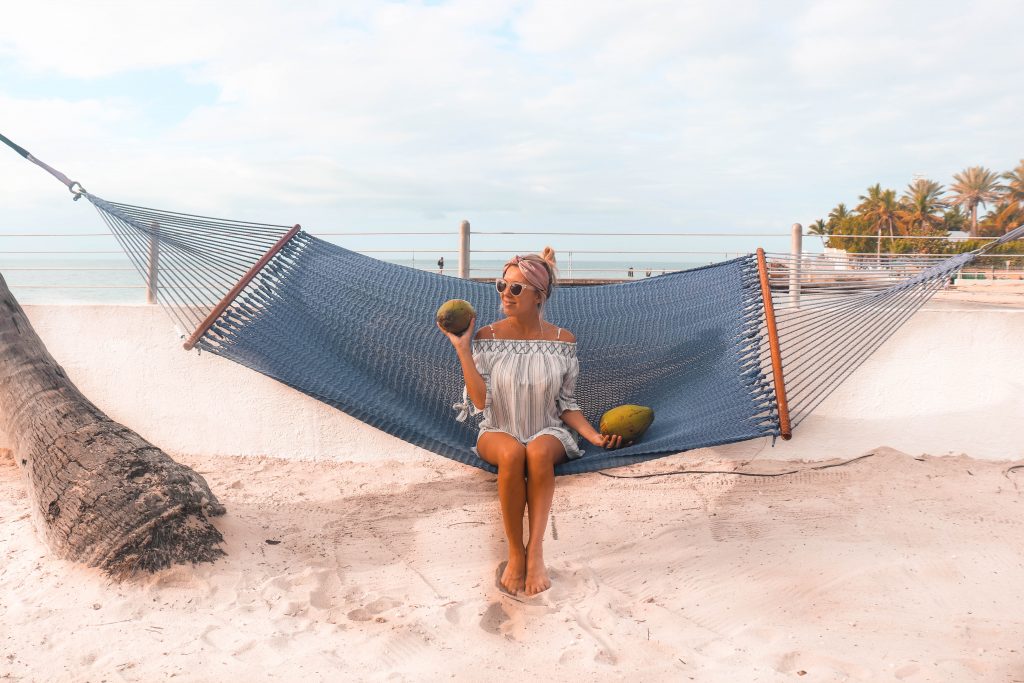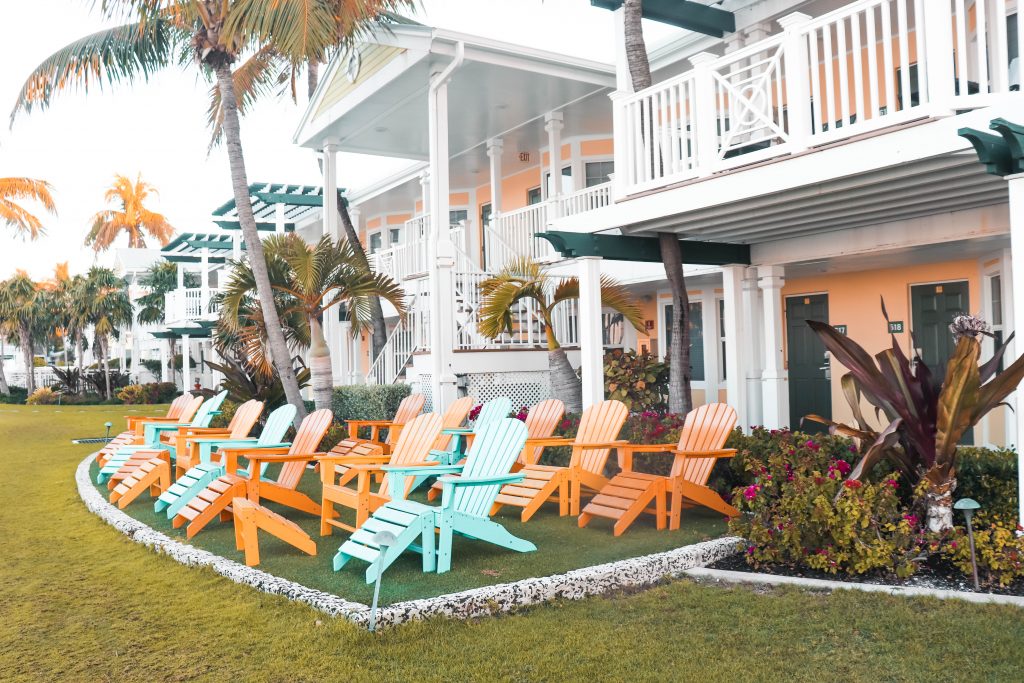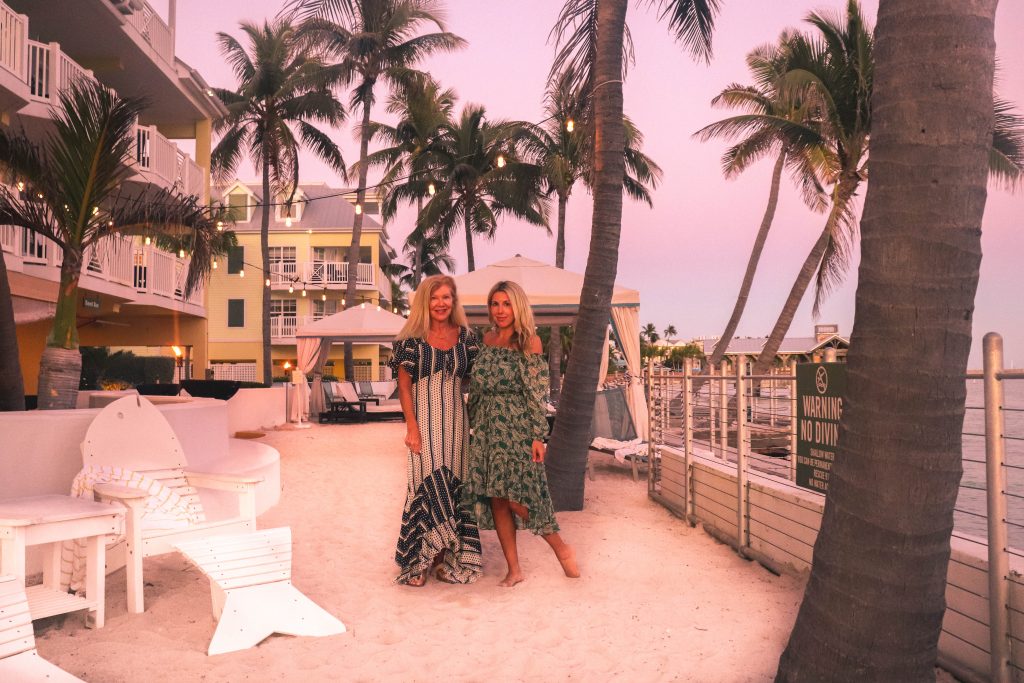 The resort boosts two white sand beaches, three pools ( one adult only one which I definitely would have hit up if I wasn't travelling with Chloe) and several places to grab one of their infamous Frozen Pina Coladas! You truly feel like you are in the Caribbean or at an oasis far away from normal day life. With little hammock nooks sprawled all over to colourful Muskoka chairs perfect for watching the sunset, there is no shortage of places to let loose. There is also a spa and fitness centre on site making it easy to not leave the resort at all! I worked out one morning and was impressed with the variety of equipment that they had. I also did a beachfront Yoga class another morning where the instructor actually had to tap me to let me know class was done. Shavasana while listening to the ocean is pure bliss let me tell you!
THE ROOMS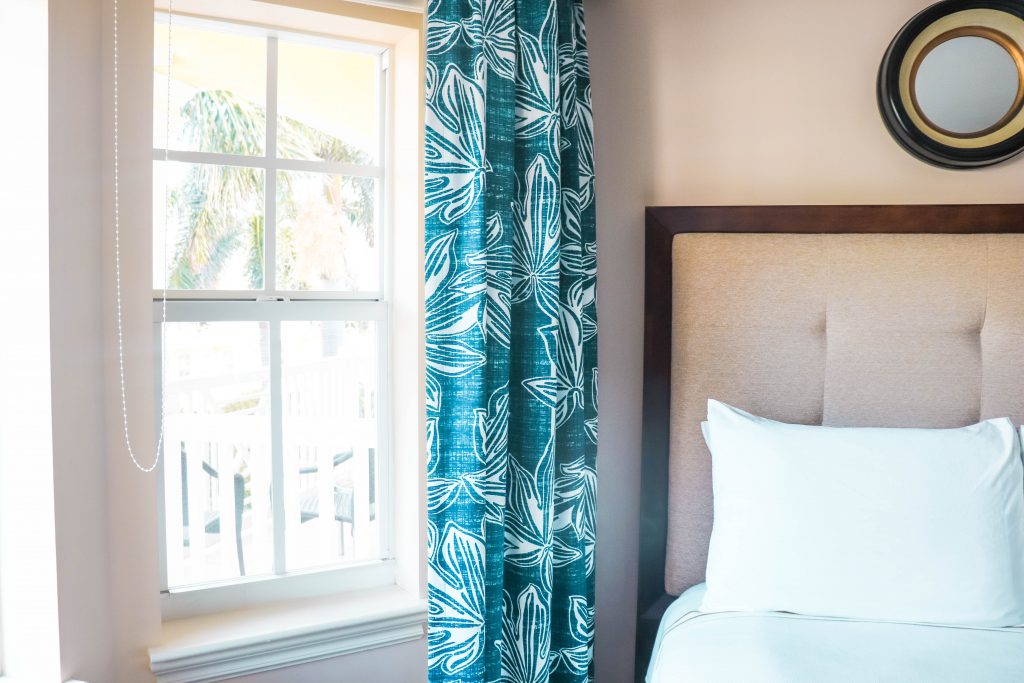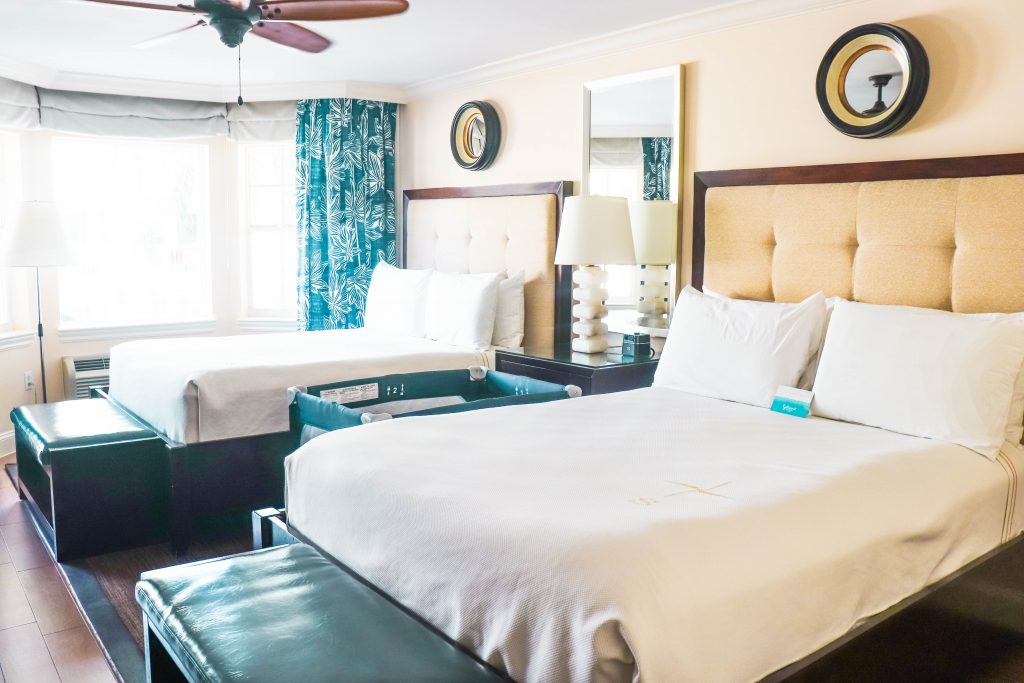 With over 260 rooms to choose from, there is a room type to fit everyone's needs. We stayed in a partial ocean view room with two queen beds and a balcony. It felt like our own apartment. The bathroom was extremely spacious with a walk in shower, double sink vanity and a separate room for the toilet. I never once felt crammed in there and it is easy sometimes to feel like you are tight on space with a baby in tow. The hotel also made sure we had a pack and play which Chloe loved! The rooms are decorated in a crisp black and white with coral blue accents. Each room also comes with a Nespresso maker, iPod dock and complimentary water each day. Yes please!
IMPORTANT TIDBITS
| | | | |
| --- | --- | --- | --- |
| PRICE | Rooms range from $300 USD and upwards | MINI BAR | Own Fridge to stock items you would like |
| WIFI | Yes. | YEAR OPENED | 1948 but renovated extensively in 2013 |
| POOL/GYM | 3 Pools, Fitness centre and on select days- yoga! | LOCATION | A 2 minute walk to the best restaurants on Duval street |
| CHILDREN | Yes! Not only is the ground stroller friendly but there is lots of activties for kids. | RESTAURANTS | One main restaurant serving breakfast, lunch and dinner. 2 other pool side bars serving drinks and smaller bites |
5 Things to Do Here
#1. Try some Conch Fritters poolside!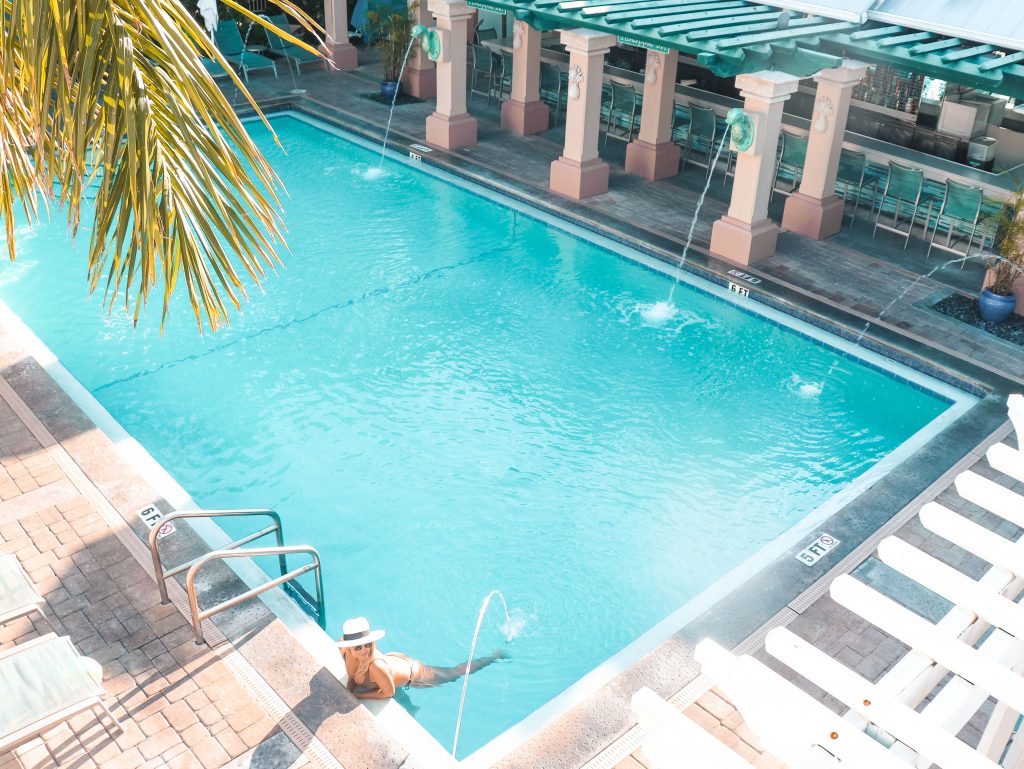 #2. Walk to iconic Duvell Street ( The Key West Butterfly Museum and Fort Zachary are a 2 minute walk from the resort!
#3. Use the in house bikes to explore neighbouring streets!
#4. Watch the sunrise or sunset on the pier!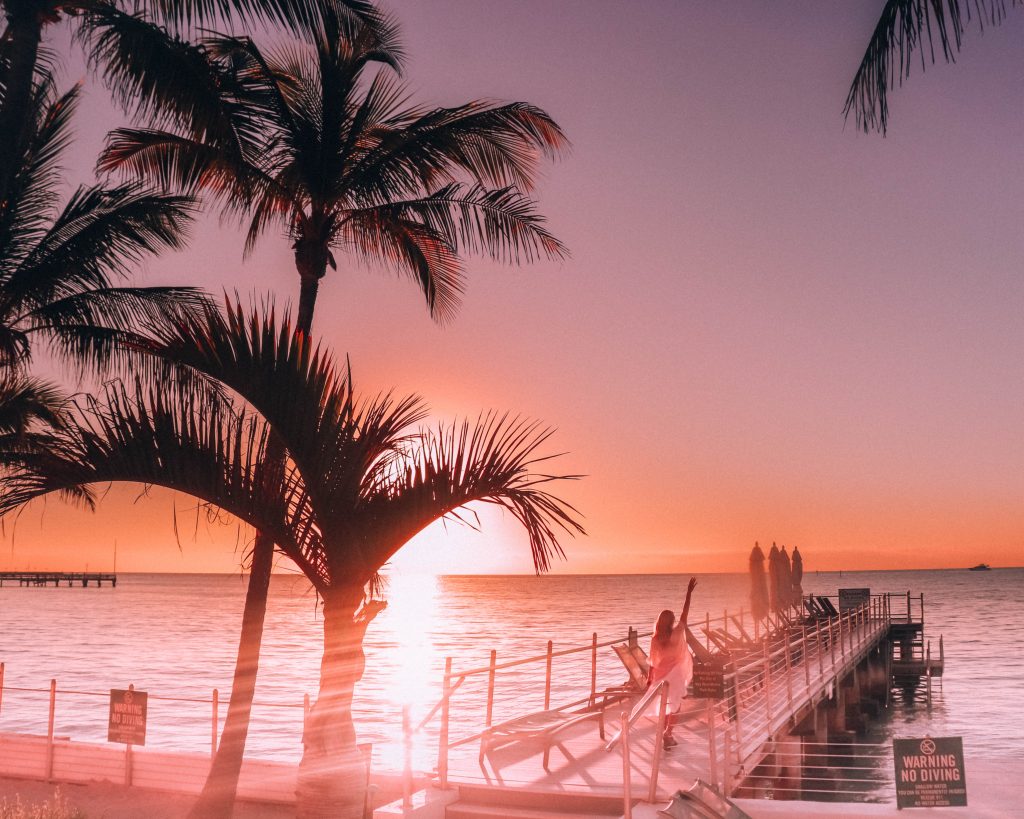 #5. Hit the town and check out one of the infamous Drag Shows on the strip!