It's Peach picking Season in Niagara, friends!
Time to stock up on Peach Pies, Peach Cobblers, Peach Jam and of course visit The Winona Peach Festival! While it is easy to buy lots of peach desserts and goodies, the best part of this season is actually getting to pick some of this delicious fruit yourself! There are so many places to go peach picking in Niagara which is just another reason why we are so lucky to live close by!
It is such a fun activity to do with friends and family and you can really source out the best fruit within the pack- unlike the grocery store where the bundles are premade for you! Peach Picking in Niagara is probably one of my favourite summer traditions. Along with Wine Tours of course 😉
What Kind Of Peaches Are Grown In Ontario?
There are two kinds of peaches that are grown in the Niagara Region and they are The Freestone Peach and the Clingstone Peach.
When Is Peach Season In Canada And When The Best Time To Go Peach Picking In Niagara?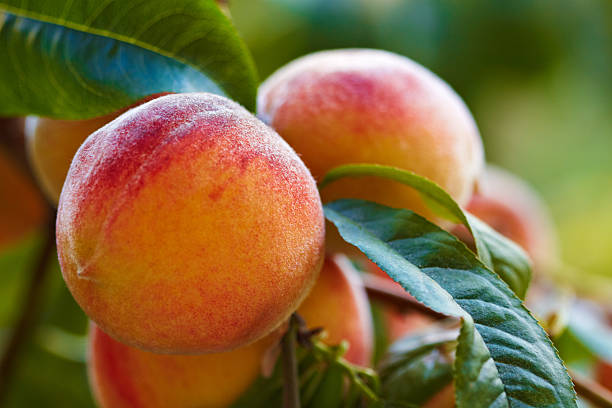 Anywhere from late July until September is considered Peach Season in Niagara and Ontario. Peaches are ready to be picked when the fruit is fully yellow with a tinge of red throughout. If they do not pull easily from the tree, it is best to leave them on and keep them cooking. Gently feel the stem and you can get an idea if the peach will come off easily or not. Most peaches that are ready to be picked will be hanging on the lower ends of the Peach trees.
Here are the Best Places To Go Peach Picking in Niagara:
#1. Parkway Orchards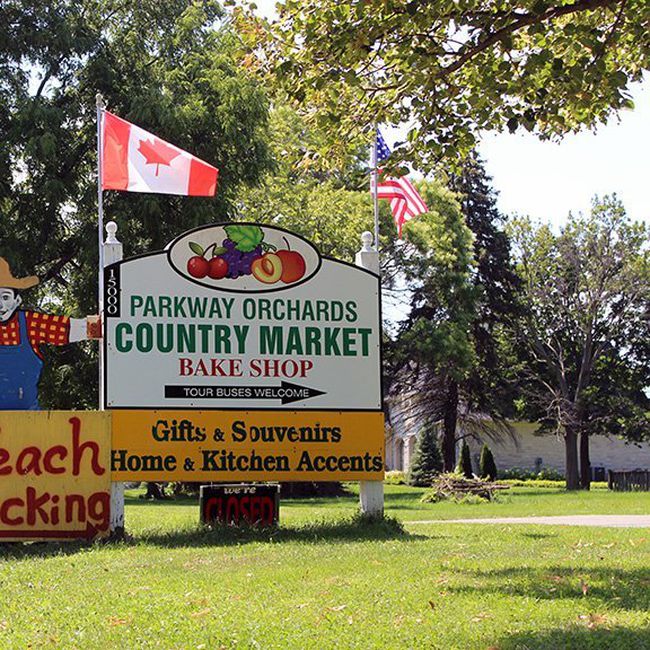 Address: 15000 Niagara Pkwy, Niagara-on-the-Lake.
This orchard is situated right on the Niagara Parkway- very close to Niagara Falls and Niagara On The Lake. This would be my pick to go peach picking this season and I would pair it with a visit to a Niagara On The Lake restaurant in town!
There is an admission fee to pick your own peaches which is $4.00 for anyone over the age of 4. Something to keep in mind!
They do also update their hours frequently so it's best to check their website or call them before a visit!
Looking to visit some other incredible spots in Ontario? Check Out These Posts!
#2. Peach Farm Country Market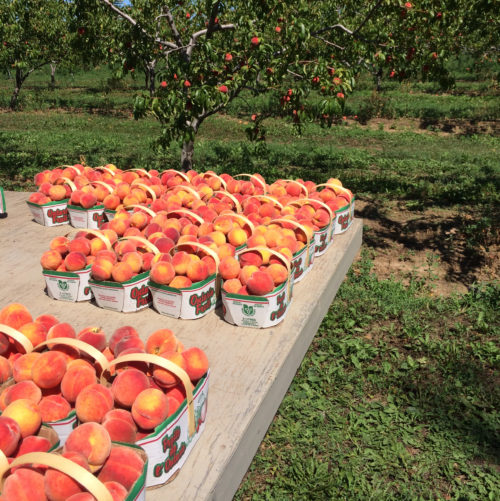 Address: 4490 Victoria Avenue, Vineland Station, Ontario L0R 2E0
This is probably one of the more under the radar places to pick peaches in Niagara…and you have 32 acres of it! It's massive and with a name like "Peach Farm" in it- you really can't go wrong!
I think it was $10 for a basket and it wasn't something that was advertised on a sign or anything. Our waitress informed us about it when we sat down! I did call the other day though and this is something they still offer. RUN!!!!!!!!!!!!!
Insider's Tip: If you love wine, head to Vineland Estates after for a wine tasting!
Quick Links: Shop My Amazon Favourites
, , , ,
#3. Brideman's Farm
Address: 20 Bridgman Ln, Stoney Creek, ON L8E 5K9
This Farm is on the outskirts of Niagara, has been in business for over 200 years! Like some other farms they have a lot of other fruits and vegetables to pick seasonally too.
This place is so cute too! Their main market is a big red barn and looks like a place from a movie!
Important thing worth nothing is that you need to book an appointment before you go!
#4. Great Lakes Farms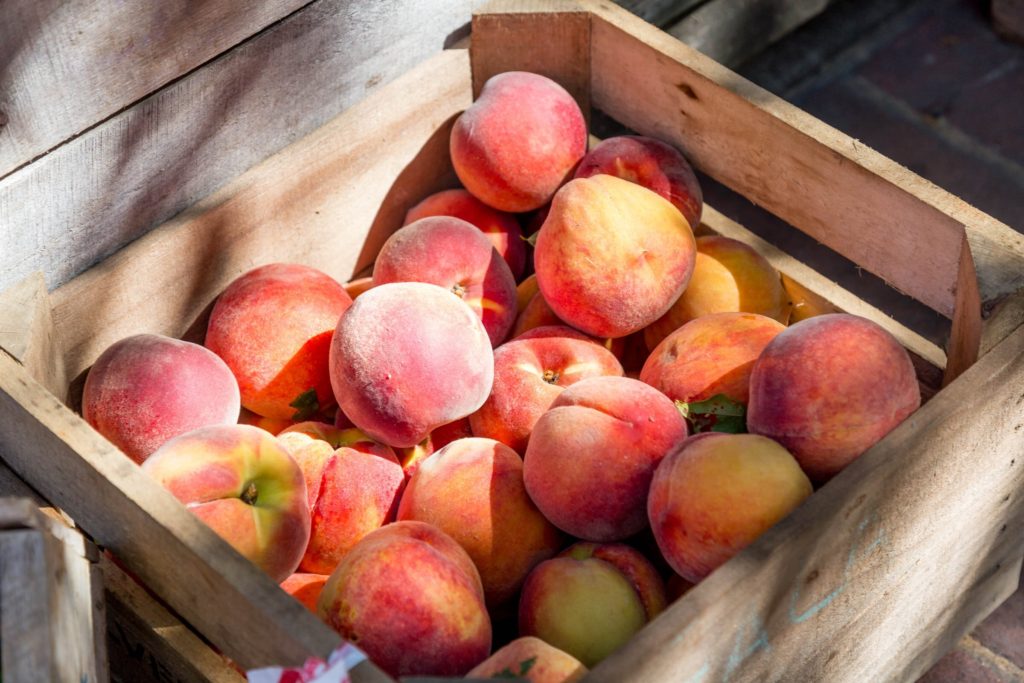 Address: 5111 Union Road, Port Stanley, Ontario.
This Peach Farm in Niagara features Harrow Dawn, Red Haven and Harrow Fair Peaches. They are open from 10AM-5PM daily so you really have no excuse not to find a time to pick your own peaches here! They even have a mini Peach festival on the weekends this month. Check out their social media pages for the latest updates
Address: 4303 Cherry Avenue- Vineland, Ontario.
Cherry Avenue Farms may just be the most popular or well known places to pick your own peaches in Niagara!
Located in the Vineland Region of Niagara, Cherry Farms has over 100 acres of orchards and has not only peaches but a lot of other fruit varieties to pick during the seasons.
UPDATE: Unfortunately this year there was a bud loss during winter so you cannot pick your own but they do have bundles available. They currently have apricots that you can pick though! Check their fruit picking season schedule/information on their website for updates.
And if all of these places have you wanting more Peaches, you need to visit The Winona Peach Festival
If you are from Hamilton and the Surrounding area, you have probably heard of the iconic Winona Peach Festival. It is a free festival that happens every year in Winona and it offers you all of the peach items your heart desires. It is a perfect weekend activity for the family as there are also local vendors, little rides and activities for the kids and yummy snacks to try out.
My favourite is their classic Peach Sundae!!! Trust me on this.
DATE: August 26th-28th
ADDRESS: 1328 Barton Street, Winona, L8E 5L3, home of the Winona Peach Festival
Like to drink your peaches? Check out Konzelman Winery!
Konzelmann estate winery has the most stunning property in Niagara on the Lake and while you can't pick peaches there, they do have incredible Peach wine! It's light, airy and the perfect amount of sweet. Get yourself a bottle!
---
PIN THIS POST