There are so many options for Ontario romantic getaways that you can put your passport away and kick up your feet with your sweetie right here at home!
From newer romantic getaways in Dundas, Ontario to more known ones that have been around for years, I have rounded up the best of the best that I have personally been to and can attest to.
While a romantic getaway to any of these Ontario places checks all the boxes, I would go to any of these hotels, spas or resorts with my girlfriends…or even alone!
Ste. Anne's Spa in Grafton, Ontario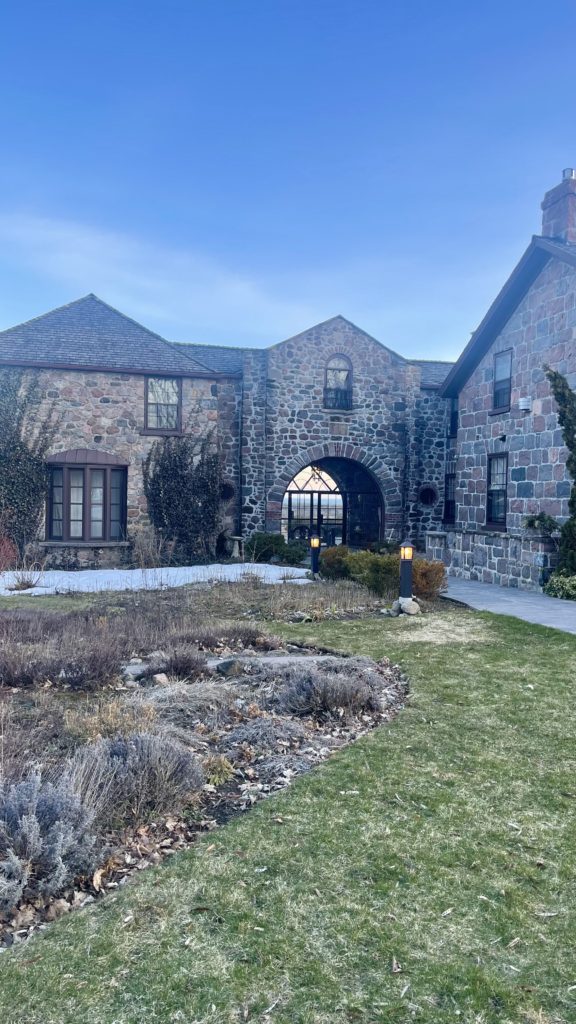 Ste. Anne's Spa is a classic Ontario getaway that once you know about it, you continue to visit yearly. Booking here gives you an all inclusive experience meaning all your food is included in the pricing along with a spa credit that you can put towards any treatment. Upfront it may seem pricey but when you breakdown all the meals that are included, it really is not bad at all.
The food here is also phenomenal so keep that in mind. You can expect farm to table dishes, unique flavours, healthy options and more from breakfast to dinner. In addition to breakfast, lunch and dinner, you also have the option of doing an afternoon tea which really adds to the experience. They have an on site bakery on the grounds so all the baked items used for the tea are included and my oh my- they are insanely good.
PLANNING A FEW GETAWAYS? CHECK OUT THESE POSTS BELOW:
The grounds really give off that romantic getaway vibe with accommodation options including private cottages that are scattered throughout the property ( and there are acres and acres of property). Most of the cottages or houses have fireplaces, large beds, porches or terraces and above all- offer a lot of privacy.
Robes are not only included here for easy access to their thermal circuits but they are also encouraged at all meals! You can stay cozy with your hunny over wine and some fine dining options at dinner which certainly made me feel romantic.
Ste. Anne's Spa is the perfect romantic getaway in Ontario for spa lovers and those who are seeking a quiet and low key stay.
The High Acre in Dundas Ontario- A Brand New Ontario Romantic Getaway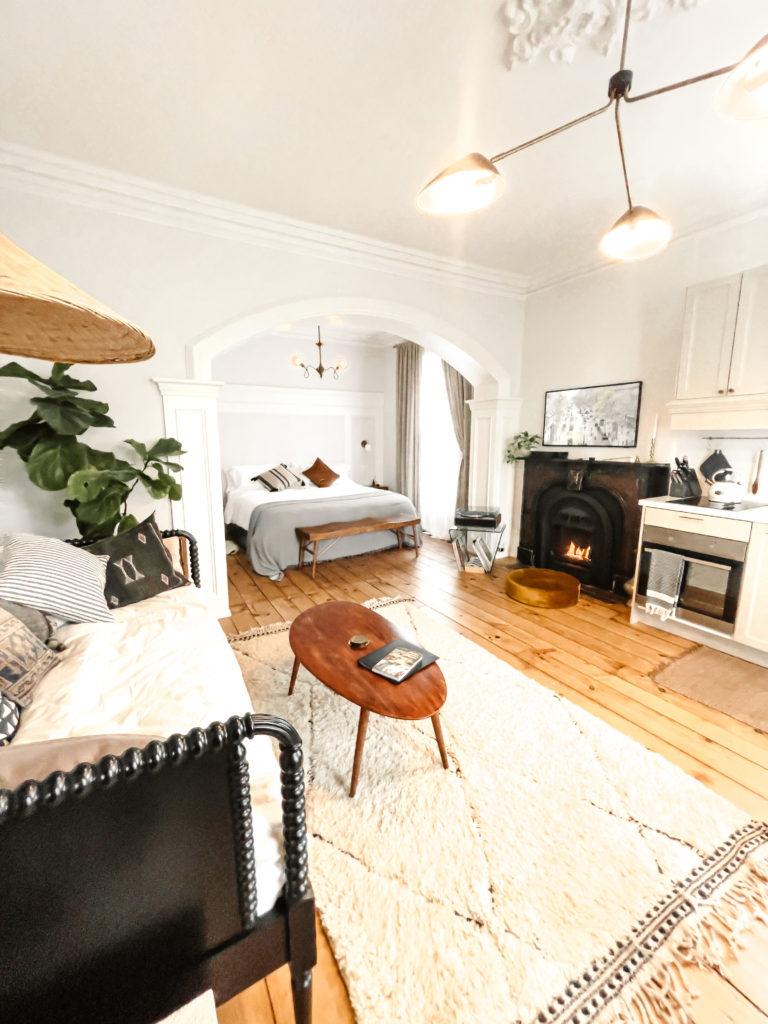 Ontario's newest romantic getaway is definitely The High Acre in Dundas, Ontario. This is one of the most unique properties I have stayed at and one where you can escape the world with your partner. I think we leaved our room once or twice during the whole stay. The 4 suites at The High Acre all have their own steam room, infrared sauna space, plunge tub and full kitchen. With all of this right behind your own door, why would you leave?
There are also so many special details in each of the rooms that it is the perfect place to celebrate a milestone together….all while being in your robes and in the comfort of your own room while doing so!
If you do want to leave the room, they have an outdoor heated pool that is open year round and some great common areas!
I recommend bringing in some wine (or champagne- they literally have every type of glassware you can think of) and putting on a record ( because yes a record player is also included).
This couples weekend getaway here would check all the boxes. You can view my full review HERE
, , , ,
The Dorchester in Collingwood, Ontario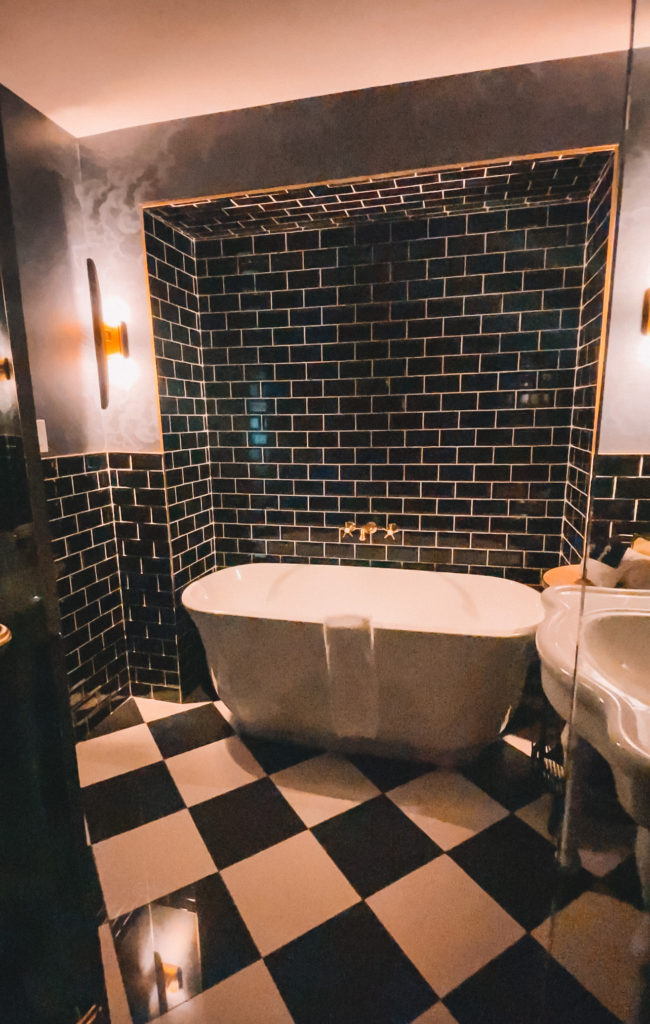 Opened just last year, The Dorchester in Collingwood, Ontario is one of my favourite Ontario Romantic Getaways for the winter. The downtown core of Collingwood feels like an actual Hallmark movie ( especially over the Holiday season) and taking cover inside The Dorchester with your partner makes for a pretty sweet escape.
I love this Ontario Romantic Getaway because while the hotel itself is swanky and luxe, you have so many fun things to do in town if you do get bored. It truly is the best of both worlds. There is also the nearby Scandanvine Spa to amplify your getaway weekend where you can opt for a couples massage or simply unwind in their thermal pools together. There is also the Blue Mountain Resort and village for some great dining options too.
If you want to stay put in the hotel, please take a look at their stand alone tubs. The tub alone is worth the visit!
Wander Resort in Prince Edward County, Ontario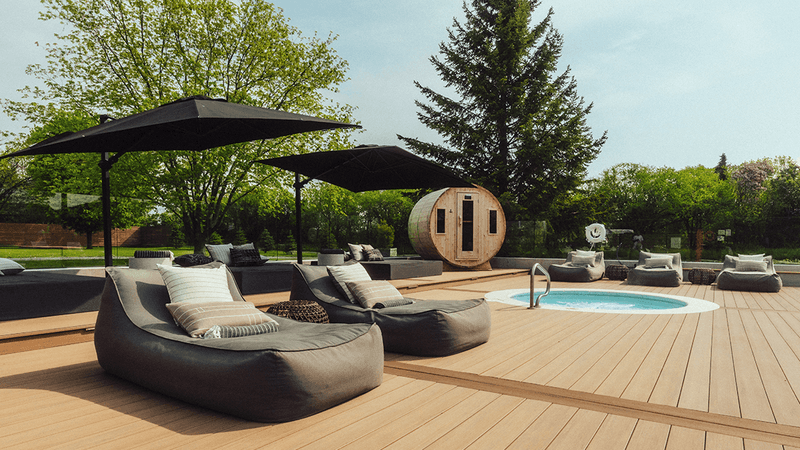 Images via Wander Resort
The Wander Resort in Prince Edward County makes you feel like you are in Sweden with it's Nordic and modern designs. It is truly one of the most outstanding resorts and a romantic Ontario getaway that should be on your list in the summer or fall. Both seasons are magical at Wander. In the winter, you can stay cozy inside their well designed rooms, lit some candles and converse by the fire. In the summer you can hit up the many wineries in the area, enjoy the beaches in the nearby Sandbank Provincial park or sit at their outdoor pool.
This is an Ontario Romantic Getaway that you should book well in advance as they only have a few rooms on site and they book up months and month in advance.
Langdon Hall in Cambridge, Ontario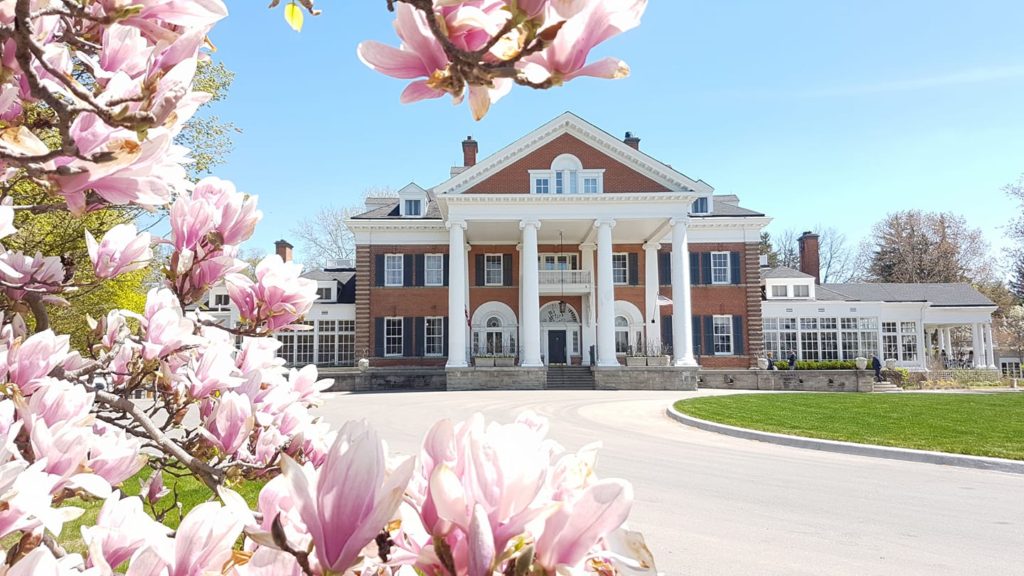 Considered one of the nicest hotels in Ontario, Langdon Hall is an Ontario romantic getaway that is worth splurging on. With 5 star dining and a notable wine program, visiting Langdon Hall makes you feel like you have escaped to a luxurious resort in Europe. It's only 1.5 hours from Toronto and is located in the most idyllic countryside settings ( 75 acres to be exact!)
They have won numerous awards -Canada's top 7th fine dining restaurant out of 100 being the most prestigious one yet and their wine program is considered one of the best in the country. If spectacular food and dining isn't your idea of romance, their spa will surely give you the feels.
The have a full circuit of pools for you to unwind in- a hydrotherapy pool, a sauna, and a steam room along with a list of wellness activities and spa services to amplify the experience.
This is definitely one of the most romantic getaways in Southern Ontario, for sure!
Some Other Ontario Romantic Getaways to Consider: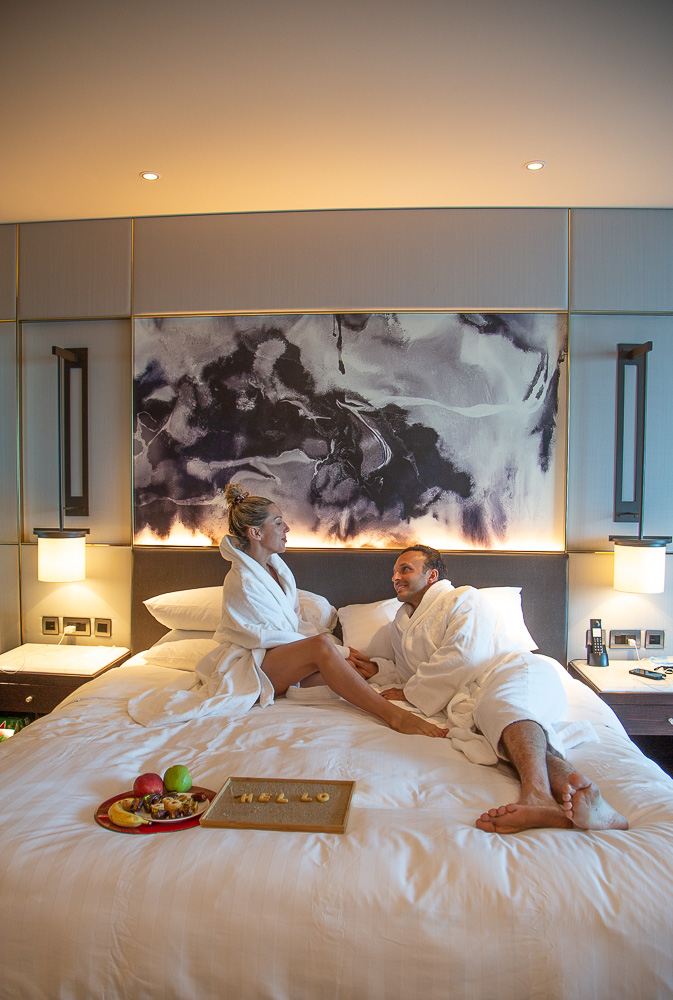 Hilton Niagara Falls: An Ontario Romantic Getaway with a view of Niagara Falls! It's a classic one ( and a more reasonable option if you are looking to stick to a budget) This is also a great option if you are looking for a last minute weekend getaway in Ontario as there are plenty of rooms!
Wiley Point Lodge: Seeking those couples who love the outdoors and a bit of adventure! If that is your idea of romance, this is for you!
Elora Mill Hotel & Spa: Located in a restored old mill, this charming yet luxurious hotel and spa is an Instagram lover's dream. It is situated on the edge of the Grand River and has a rooftop pool and hot tub. Their spa has it's own building and state of the art facilities and you won't have any issue getting zen here with the natural sounds of the river directly beside you. Another highlight here is their waterfront dining restaurant.
Fairmont Chateau Laurier: Visit our country's capital but make it romantic! Highly suggest this Ontario romantic getaway trip during the Winter so you can go skating on the canal and get cozy afterwards at the Fairmont!
Fairmont Royal York: Located right downtown in the heart of Toronto, this is a Classic Ontario Romantic Getaway for couples who want some action!
The Pillar and Post in Niagara on the Lake: This place is an iconic and legendary spot in downtown Niagara on the lake. What I love about this Ontario romantic getaway is that you can hit up all the beautiful wineries nearby and then get all cozy in your room right after. Best of both worlds!
Cedar Grove Lodge: This is a romantic getaway in Ontario if you are after "cabin in the woods" kind of vibe!
---
Whatever you are looking for in a romantic weekend getaway in Ontario, I hope this list helps you decide on a spot!
PIN THIS POST