Mississauga, only 45 minutes from Hamilton or a quick 20 minutes from Toronto, has become it's own little world. Bursting from the seams with culture, top notch restaurants and buzz worthy events, it is a city that is full of surprises and certainly one you will not get bored in. 
What started as a little visit to this very famous Instagrammable Place in Mississauga ended up turning into a full tour of checking out some of the neatest (and pinkest!) spots in the city. 
Me and my girls love us some pink and with Mississauga being the colourful city that it is, it was easy to find some really cute spots that are not only pink but also just really cute! I am breaking down the most Instagrammable places in the city that you should check out this summer with the family, date night or with a group of friends. 
#1. KARIYA PARK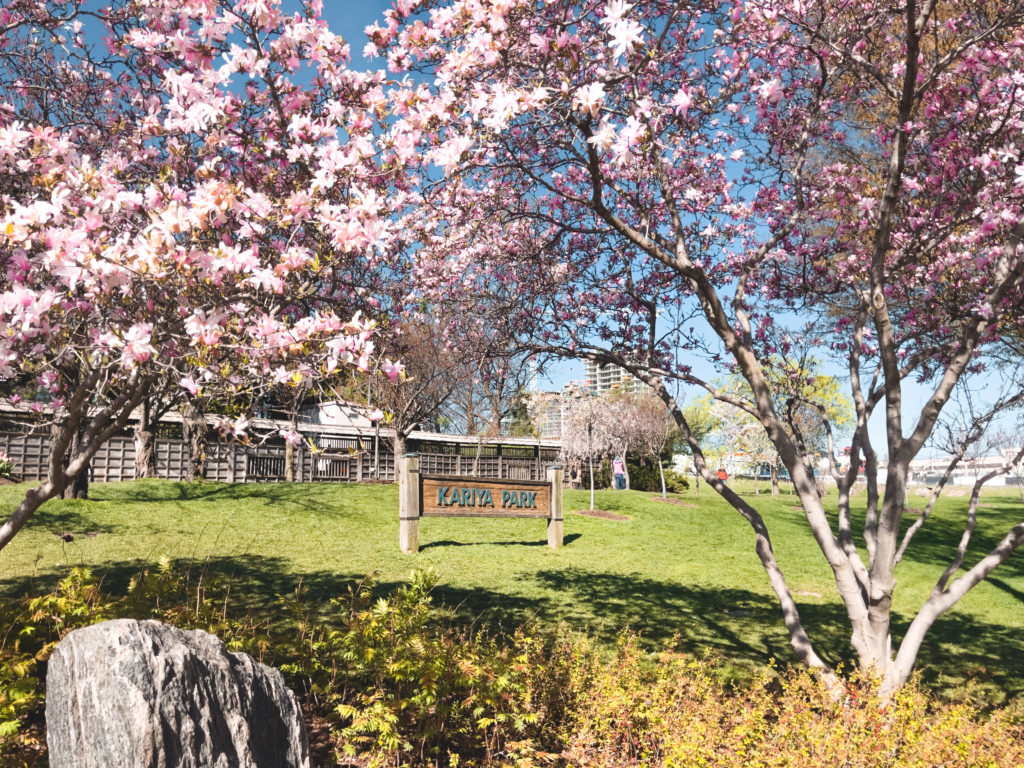 Kariya Park is a free park in the center of Mississauga that quite literally makes you feel like you have been transported into Japan. It features Japanese artichture, cherry blossom trees, and a stunning little pond -I felt like I was in a Disney fairytale!
It was so beautiful that it had me seriously wondering how I had never visited before. It's definitely a secret gem of a spot and I selfishly almost didn't want to mention it on here because it was so perfect but I am not one to gatekeep!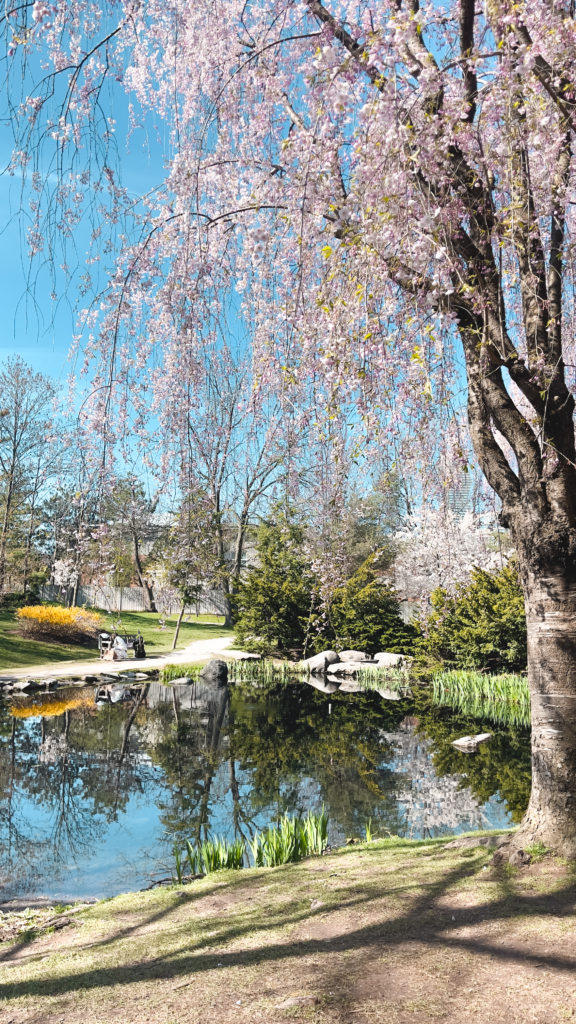 THINGS TO KNOW: There is street parking directly outside of the gates but not a ton of it. I would recommend coming early in the morning to enjoy it without any sort of crowd
Quick Links- Shop My Favourite Amazon Products
, , , ,
#2. MIGA BBQ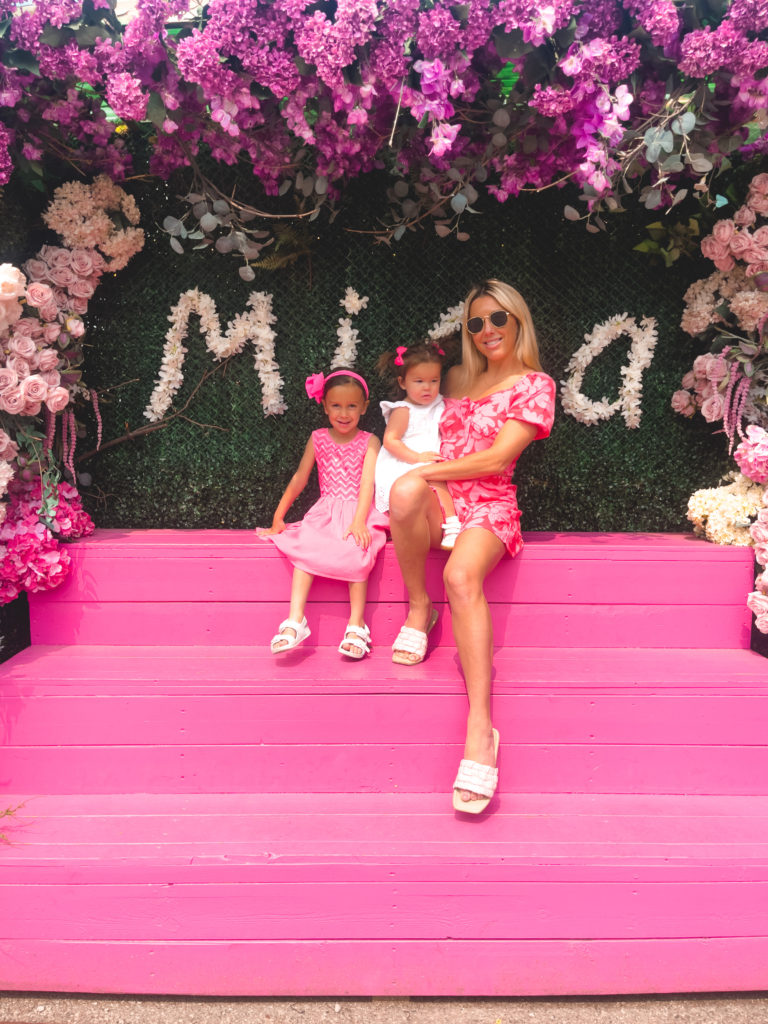 Known for their tabletop Korean BBQ, Miga's is a place you simply must experience if you are visiting Mississauga!
We came for the cute factor but we were WOW'ed by the food. I highly recommend coming for a feast with a few friends where you can share a bunch of items together. Their Wagyu beef option, one of the most luxurious beefs in the world, was so tender and appetizing.
What also really surprised us was the level of craft cocktails that they served up. We had the Amour, Strawberry Mojito and their famous Raspberry Lemonade and couldn't resist ordering another round.
#3. BLONDIE'S PIZZA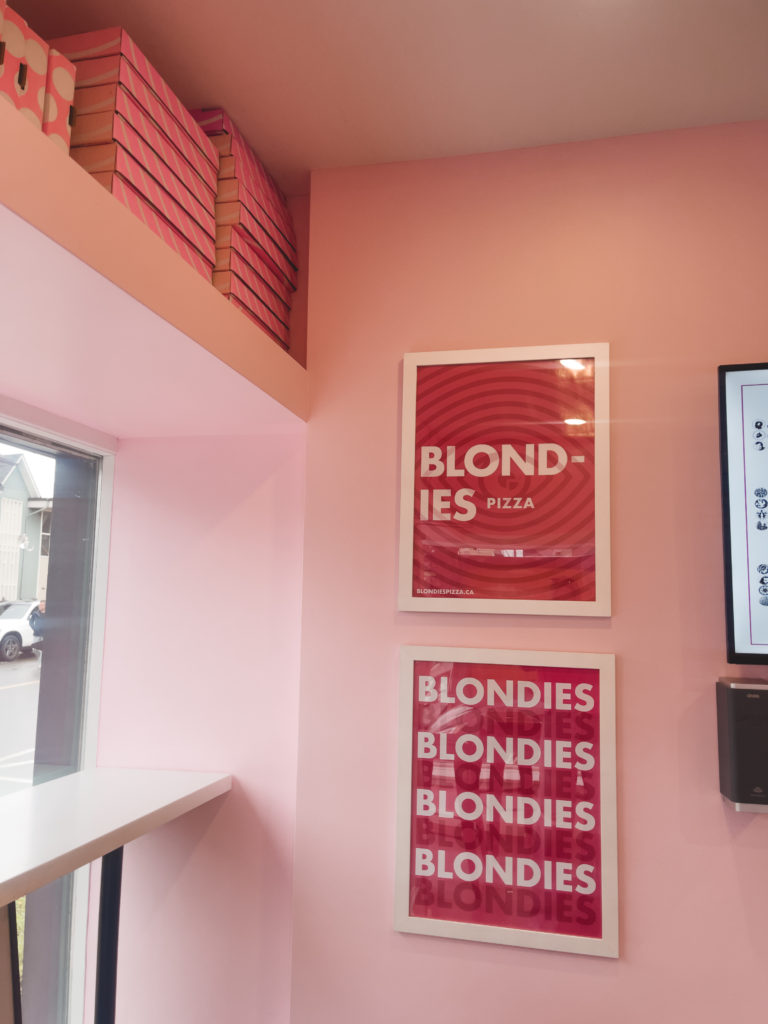 Attention Pizza lovers, add Blondie's Pizza to your list! With several locations in the GTA, the one in Mississauga might very well be the cutest one!
The exterior looks like a little pink cottage that you would find in a beach town and once you head inside, the pink vibes continue with pink and white pizza boxes, pink and white art and pink aprons of course!
The good news is that the pizza is also phenomenal. We opted for the classic margarita and pepperoni which were great but the real winner out of everything was the house dipping sauce. OMG! I wish I could dip everything in that sauce. I would recommend grabbing a few za's to go and having yourself a little picnic just up the road at
LOOKING TO EXPLORE NEARBY AREAS THIS SUMMER? CHECK OUT THESE PLACES BELOW:
#4. RANIA'S CAKES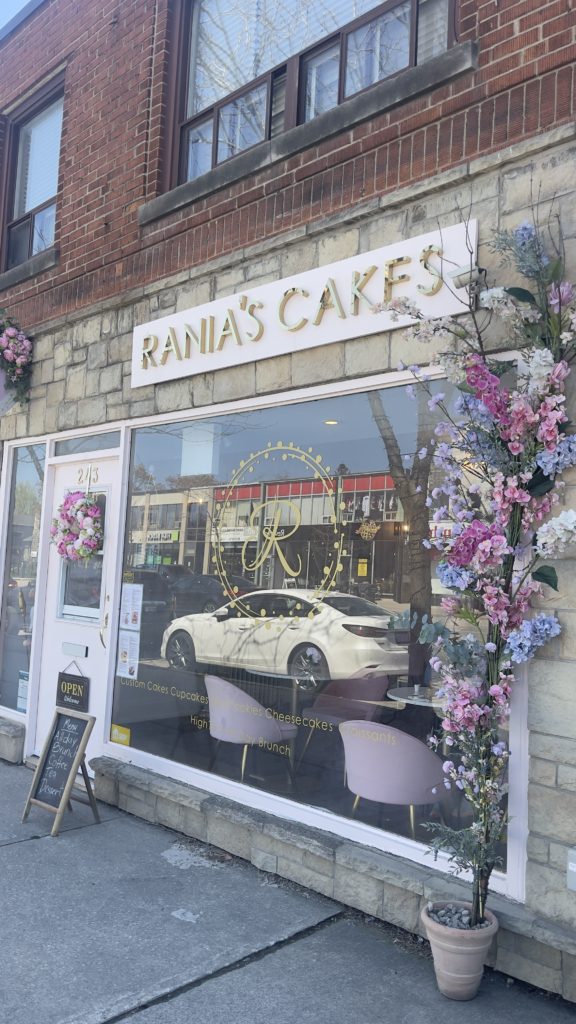 With a name like Rania's Cakes, you might assume that this is a Cake Shop. While it does make some beautiful cakes and treats for events, it is also a café serving up delicious lattes and coffees, baked items and specialty hot drinks.
The owners are SO sweet and my daughters felt like they were in a fairy tale. With velvet pastel pink chairs and seersucker pink and white wallpaper, it's not hard to see why! The storefront also features silk flower garlands which makes it very inviting! I can't wait to bring my girls back here for a special mother/daughter day. One of a kind!
#5. DADDY O DONUTS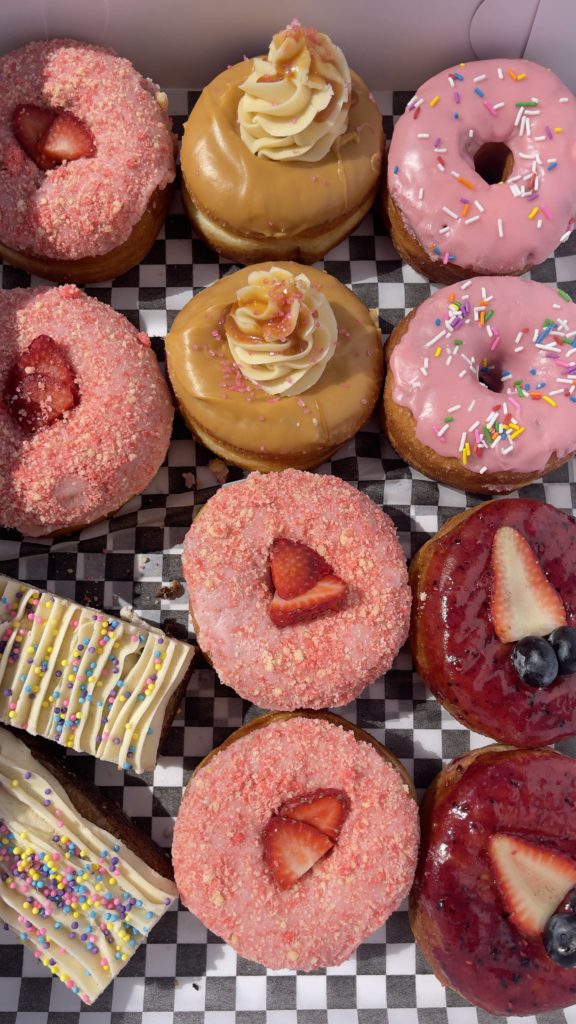 Located in a strip plaza, this place is very unassuming upon first glance and I almost missed it on my little Mississauga food tour but I am sure glad I didn't. Daddy O Donut's is a sugar lover's dream land. Holy moly the donuts and baked good selection were out of this world and I accidently came home with 24 donuts and 4 Blondie's LOL ( In my defense it was my niece's birthday and I wanted to surprise her with a few).
All the donuts are homemade and they offer so many unique flavors ( think: Maple Bacon or Vegan Strawberry Shortcake). Though there were a ton of specialty options, I couldn't resist getting their classic "Homer Simpson" ( which features pink icing and sprinkles aka my jam)
The Blondie's I got were Confetti Flavored with Oreo stuffing and I would NOT miss these guys. They were a hit with our whole family!
#6. ALAIA CAFE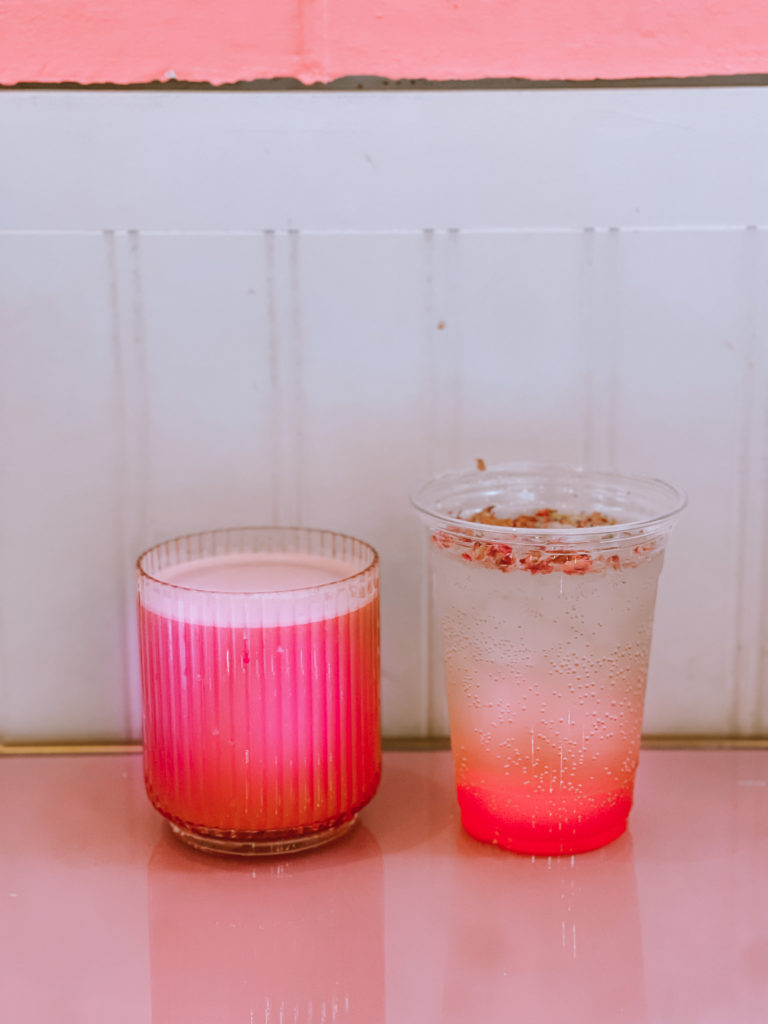 Arguably one of the most Instagrammable places on this list, Alaia Cafe is a pink lover's paradise. With a pink outdoor patio, picturesque specialty drinks ( I'm looking at you Rose Oat Latte!) and a big hot pink neon sign that sits in the center of the space, you will be filling your camera roll with endless snaps!
In addition to all of those pink touches, it also has pretty cute menu items such as cotton candy donut dishes and rainbow bagels!
Conveniently located in Square 1, it is the perfect place to hit up after a day of shopping!
#6. PEPPA PIG SHOW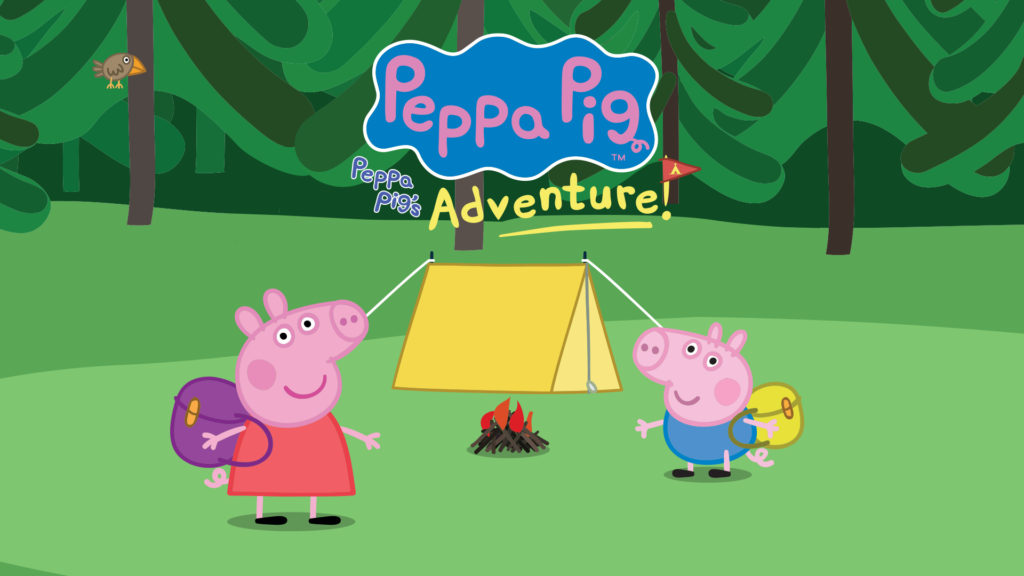 Though the Peppa Pig Show doesn't launch until July, I am including this in the list because if you have little ones this HAS to be added to your summer to do list!
Our Chloe pretty much started talking in a British accent at one point because she watched Peppa Pig so much ( she was obsessed!) so it's safe to say we will be going to this interactive and live musical event.
Taking place at the Paramount Fine Foods Center, the performance will be filled with dancing, singing, confetti surprises and more. You can purchase tickets here
#7. FARZI CAFE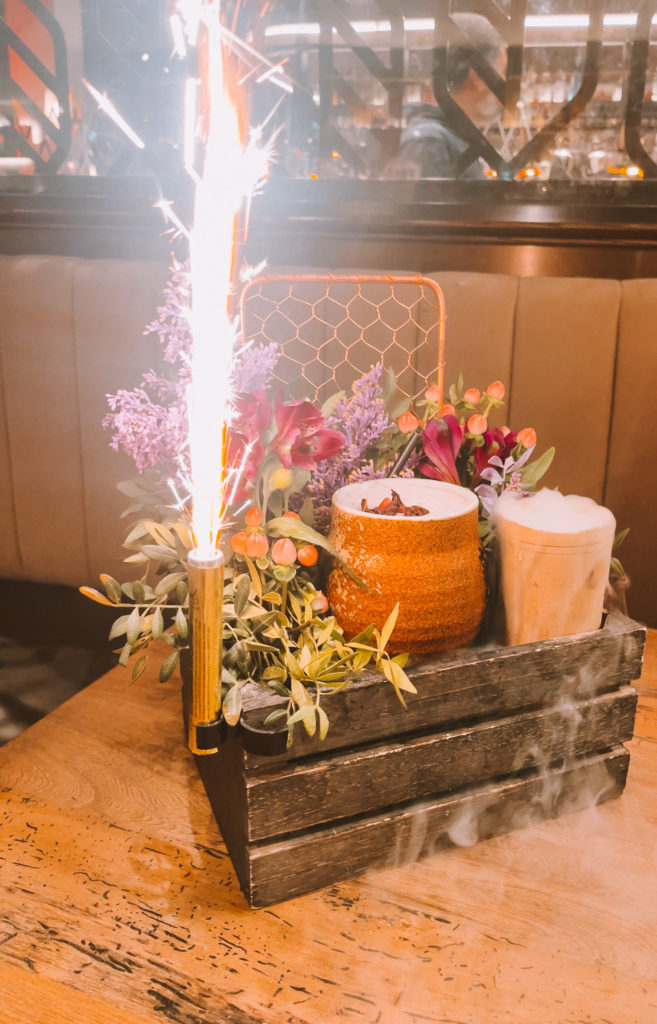 File under: COOLEST DRINKS I HAVE EVER HAD IN MY LIFE!
Farzi Cafe, located in the Sqaure One Food Market, features modern Indian cuisine and speciality cocktails all in a very trendy space.
We stumbled upon this place after an afternoon of shopping and decided to grab a few appetizers and drinks. We were very happy with this decision. The girls also very much enjoyed the drinks we got…so much so that I had to order Chloe a mocktail because she couldn't get over how cool they were!
We didn't realize this restaurant is very well known and also has a few locations. We are going to come back for a date night soon and try some of the entrees!
#8. BRUECKNER RHODODENDRON GARDENS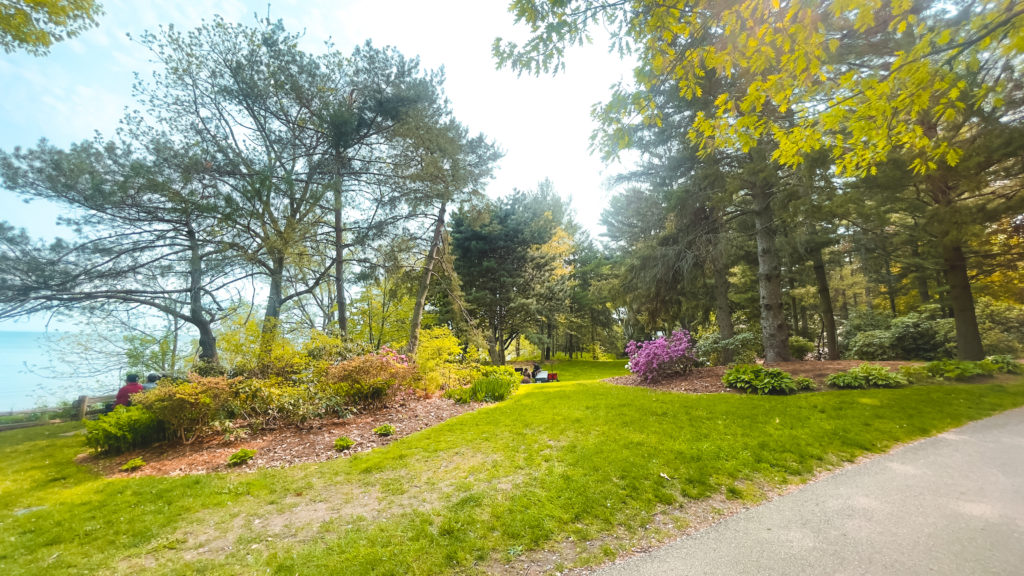 Brueckner Rhododendron Gardens is an 18 acre park that is considered home to Canada's largest public rhododendron collection. With vibrant blooms, a walkable pathway that is stroller and wheelchair accessible and direct lake views, it is hard to believe these expansive gardens are just seconds from Port Credit.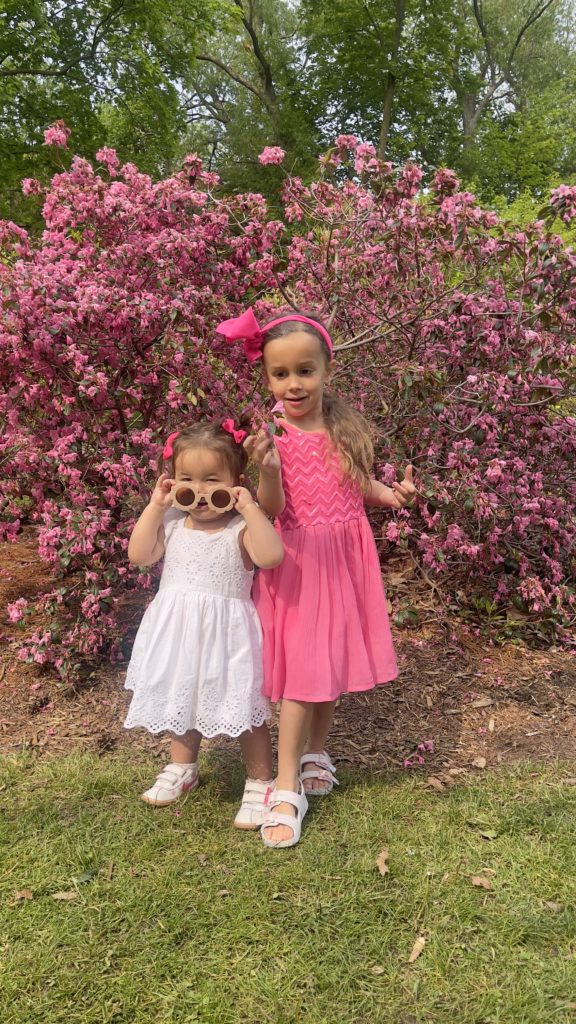 I would absolutely pack a picnic to enjoy here or if you are looking for a spot to take family photos, this is it for sure!
THINGS TO KNOW: Parking is available though it does fill up quite quickly. Open from dusk to 11PM. I also would have wore sneakers next time so I could have comfortably walked the whole path!
#9. DAIRY CREAM + SCOOPS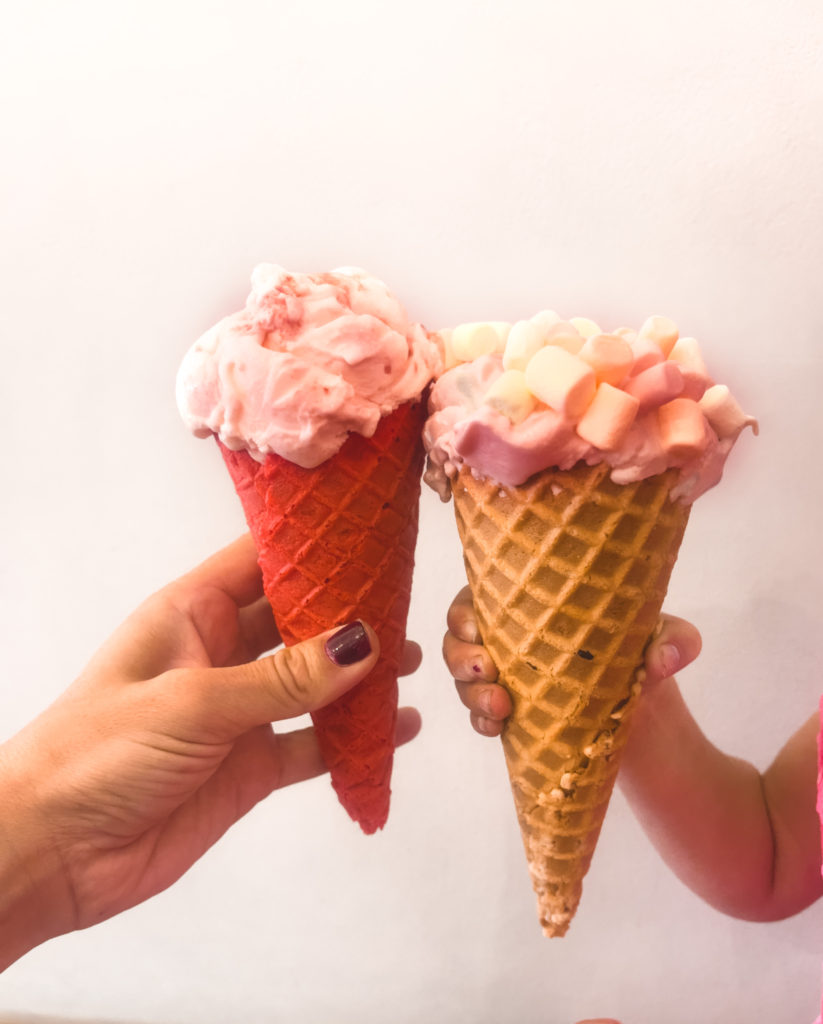 If you have kids, you are going to want to make the trip to Dairy Cream to get some pink milkshakes or a pink strawberry sundae! This place is not only a super instagrammable place in Mississauga, it is iconic! Having opended in , Dairy Cream has been serving up crowds every summer for decades now!
You can expect this place to get pretty busy on a hot summer day but I can very much assure you that IT IS WORTH THE WAIT!!
If you want to stay right downtown Port Credit, there is also Scoops which is equally as great. They make tons of flavours right in house and you can quite literally smell the goodness from the sidewalk.
We may or may not have gotten ice cream from both places! And we may or may not have blamed it on the kids.
#10. EL JEFE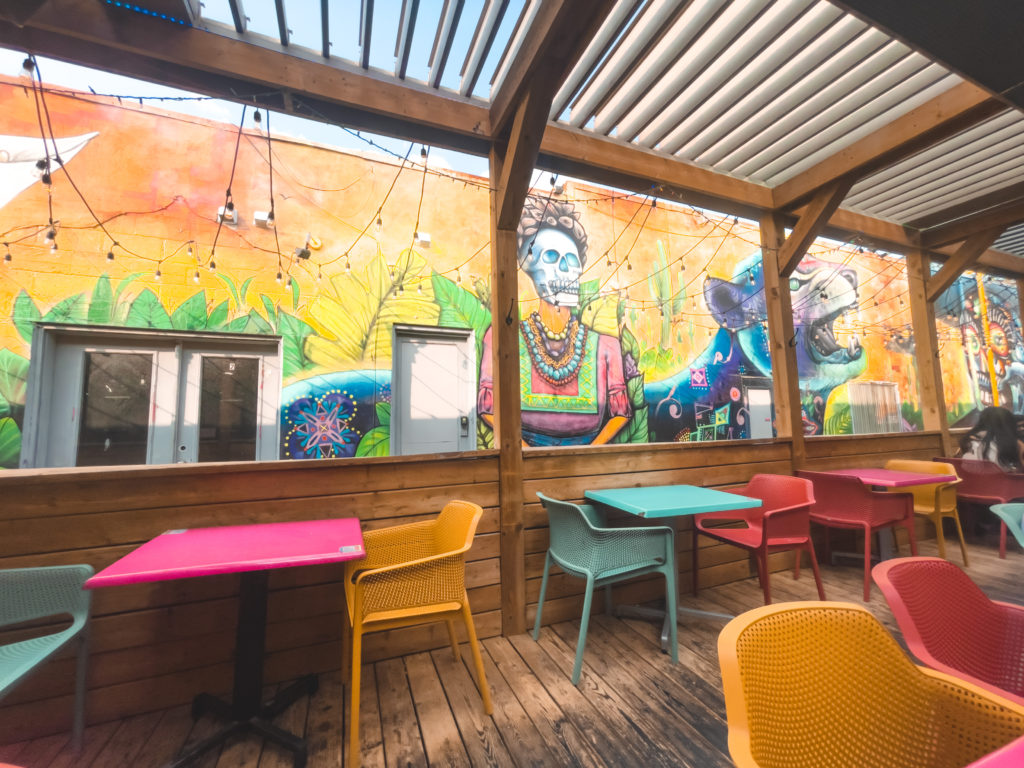 This Mexican eatery right in the heart of Port Credit features bright pink decor, killer margaritas and a taco menu that will have you drooling. We absolutely loved the vibe at El Jefe as well!
The patio is the perfect place to spend an afternoon with friends or family. Do not miss out on their Corn Esquites appetizer dish ( we were fighting over it and wished we ordered two) or their smoked Mezcal Marg that is quite literally smoking!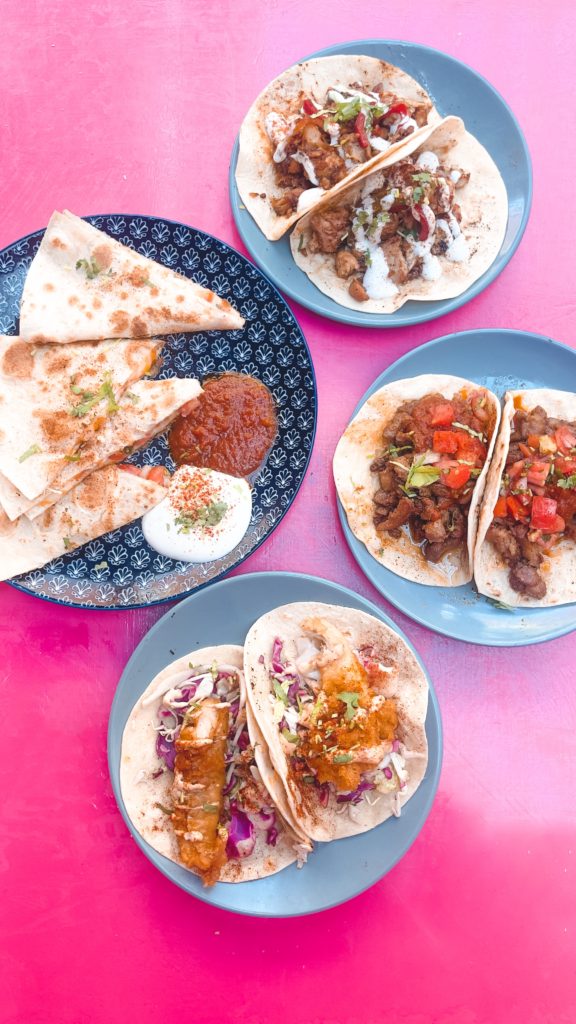 ---
Living close to a city like Mississauga is definitely a luxury. It continues to develop and the restaurants, events, hotels and attractions keep getting better and better.
Since the airport is located in Mississauga, we decided that every time we have a flight moving forward we will book a hotel close by so we can explore the city a bit more (and get to sleep in a bit later before an early morning flight;) ). It's a no brainer!
If you live in the golden horseshoe area, definitely check out some of these spots this summer- you will not regret it!!!
PIN THIS POST