Apple Picking in Hamilton (my hometown) is one of my favourite activities in the Fall!
I absolutely love getting a cider and strolling through the fields or orchard searching for the best apples to pick. We actually go Apple Picking on Thanksgiving every year which has been a tradition since I was a baby. I guess it's safe to say that the tradition really seeped into my soul because it's something I look forward to every year!
Now that I have kids myself, I am keeping the Apple picking tradition going! I would say I am an Apple Picking pro at this point ( given the 38 year history) and have found some of the best spots in Hamilton to go apple picking. 
A lot of the farms not only have Apple picking but they have a lot of Fall activities on the farm that are especially great for the kiddos.
When Is The Best Time To Go Apple Picking In Hamilton?
Apples are normally in season from Late September to Late October! Some farms in Hamilton have been known to get picked over quickly so I would definitely plan on going before Thanksgiving weekend if you can!
Check Out My Other Posts On Hamilton & Surrounding Areas:
Here are my favourite Apple Picking spots in Hamilton, Ontario and the surrounding areas:
#1. Puddicome Farm & Winery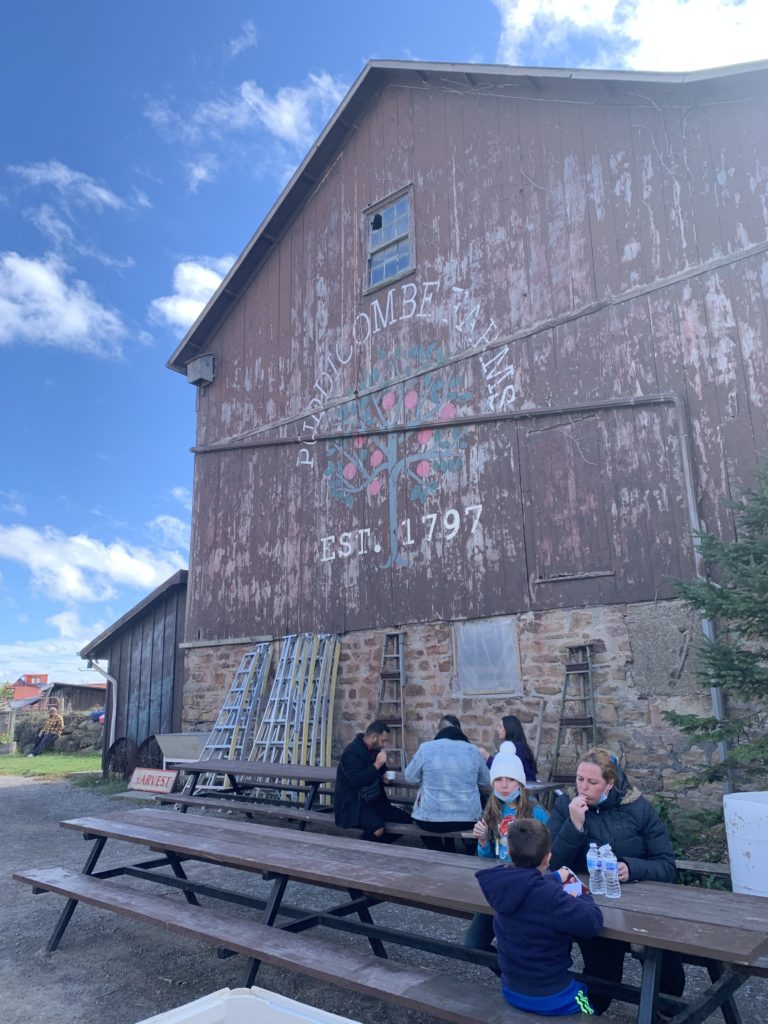 Puddicome Estate is not only a farm where you can go apple picking but you can enjoy some wine, cider and do some family-fun activities. It has been open for over 200 years ( !!) and it shows. It is a truly magical place especially during apple picking season.
They often have live music on weekends, fire pit where you can get cozy around and even little train rides for the kids. It's one of my favourite places to go apple picking ( this is where we actually go every year for Thanksgiving!)
They normally offer over 10 varieties which range from Ambrosia, Fuji to Golden Delicious to name a few!
#2. Bennett's – An Apple Bakery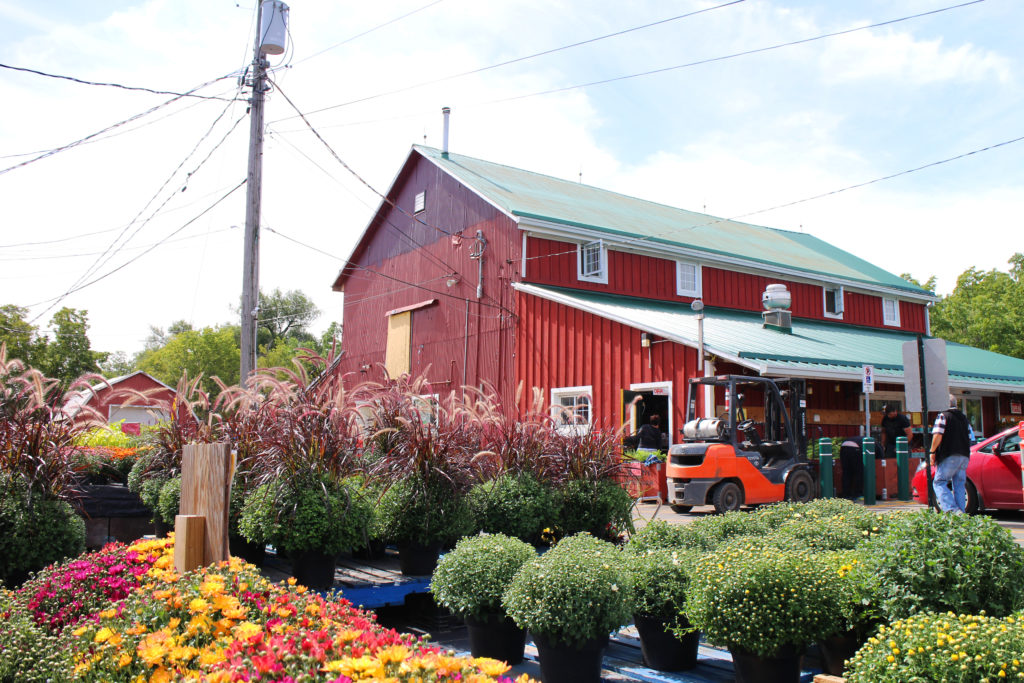 Location: 2194 Shaver Road S., Ancaster, Ontario
Bennett's Apples and Cider are known for their apples. Their main focus is all things apples and they don't sway from it. While you can't pick your own Apples here, you can pick up just about any kind of apple from their market.
They have over 25 varieties of apples that are available so you are bound to find something that you like here! Their apple cider is a must buy if you stop into the market!!
#3. Carluke Orchards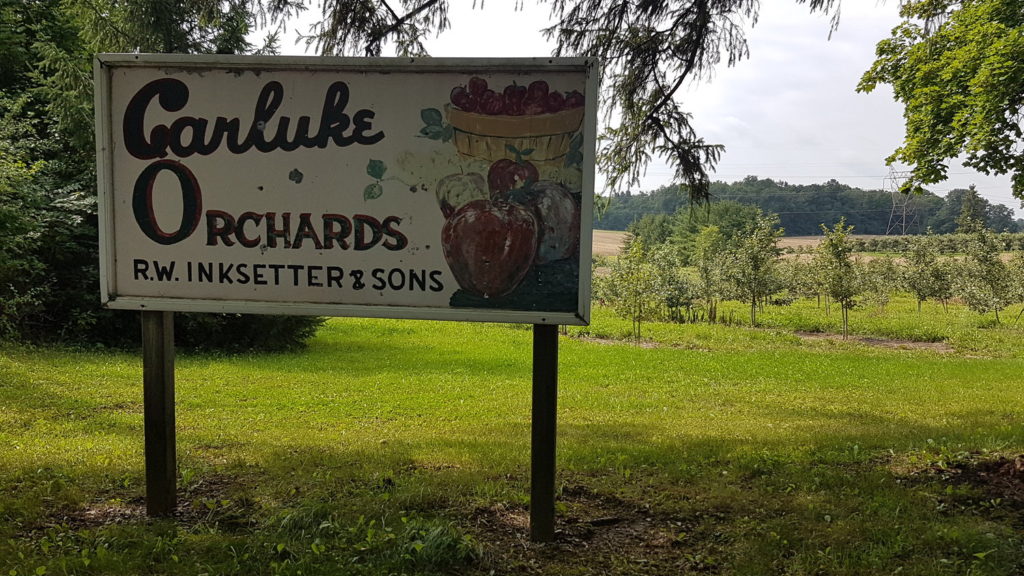 Location: 2194 Shaver Road S., Ancaster, Ontario
Carluke Orchards is an apple picking farm and bakery in the country. The drive there is beautiful and peaceful as there is not much around it!
We love going there on Sundays in the fall and picking up an Apple or Pumpkin pie. They have some of the best pies in the Hamilton area. Make sure to go early on Sundays as they often sell out by late afternoon.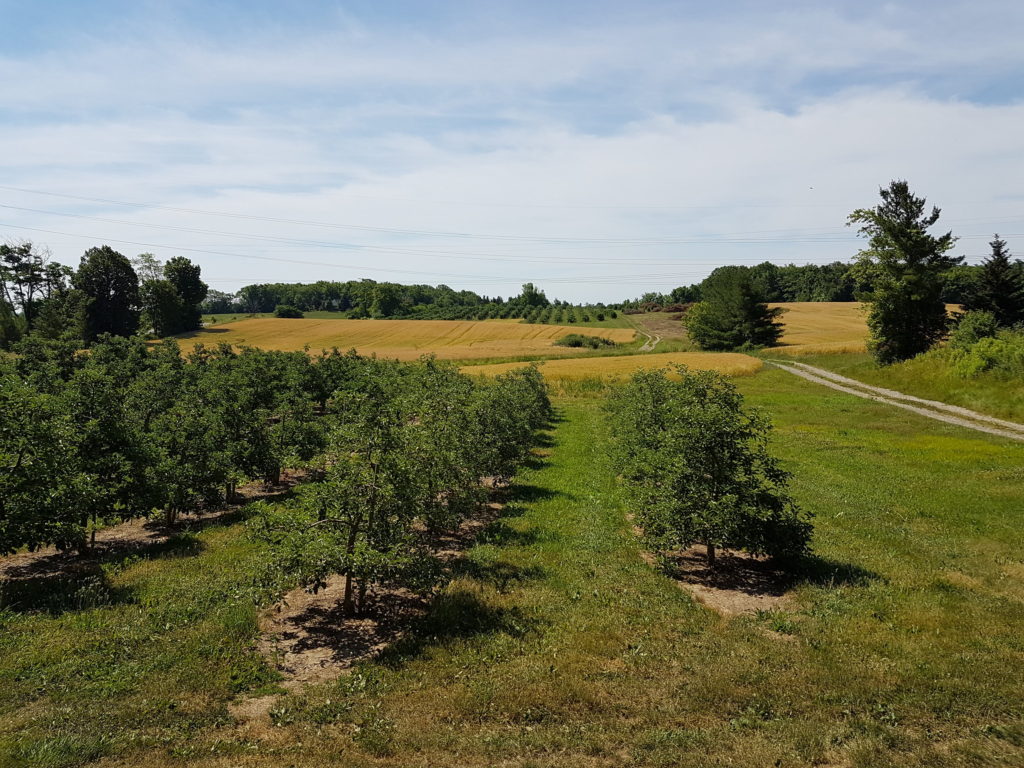 #4. The Apple Orchard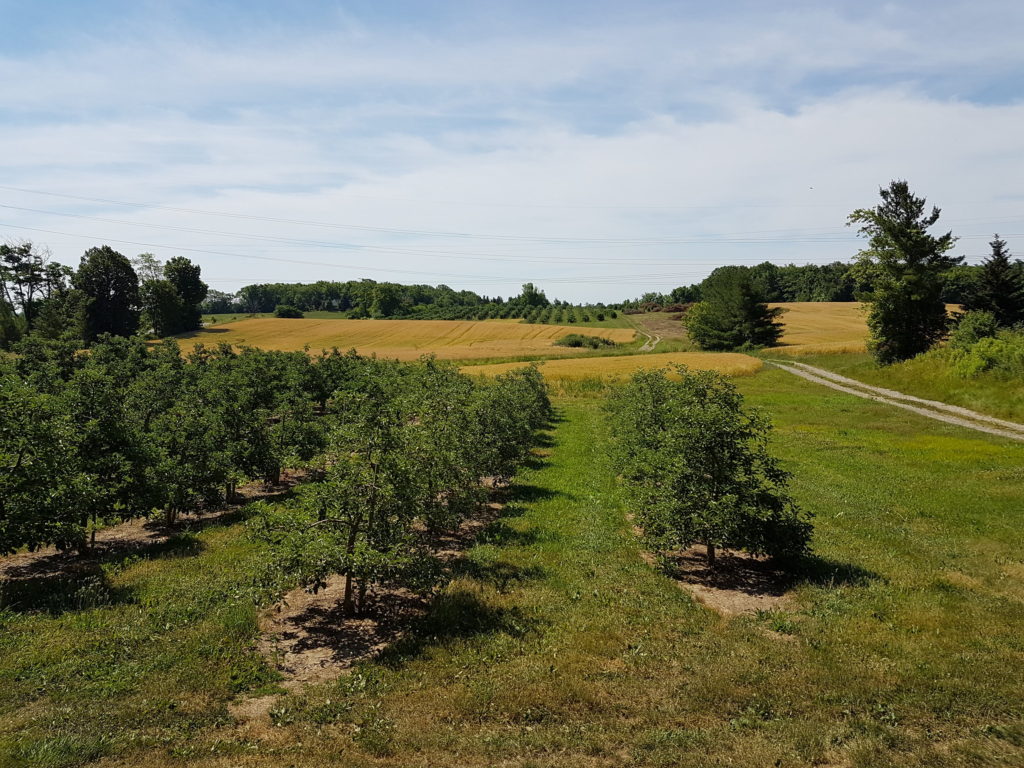 Location: 1668 Highway 6, Hamilton, Ontario
The Apple Orchard is one of the most popular places to go apple picking in Hamilton! And with a name like The Apple Orchard- it's not hard to understand why.
It has over 10,000 apple trees on it's grounds! Their impressive fields have been around since the 1960's and normally have a pumpkin patch, mini ponies and tractors to add to the fun!
#5. Brantwood Farms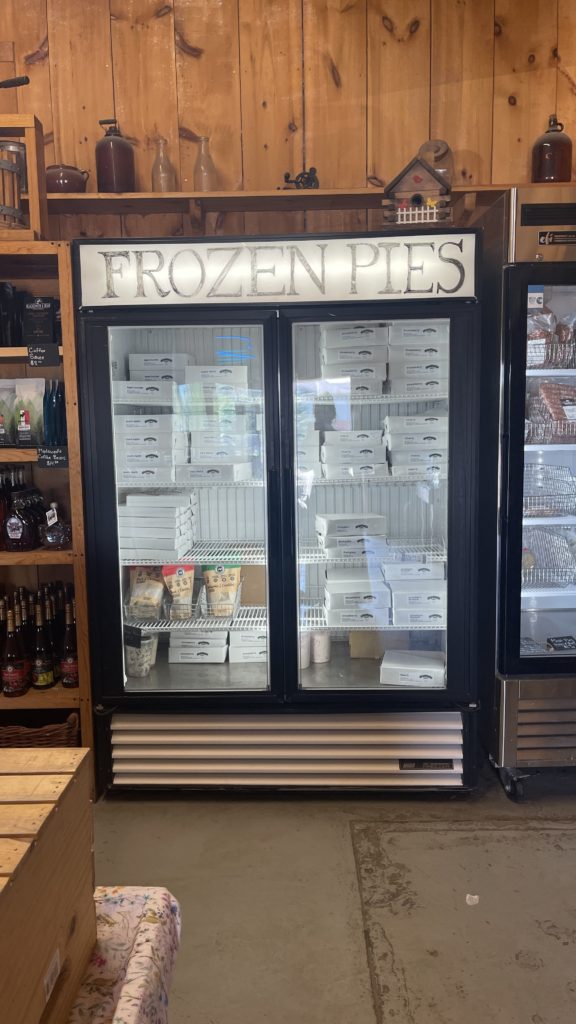 Location: 251 Powerline Road, Brantford, Ontario
Brantwood Farms is technically in Brantford, Ontario but it is very close to Hamilton. Brantwood Farms has not only great apple picking but one of the best Fall Farms out there for kids.
You can do apple picking, corn mazes, tractor rides and a ton of other fall activities when you are there.
My favourite things about apple picking at Brantwood Farms is knowing I can get a pack of their Apple Cider donuts. They are BEYOND amazing! We sometimes even get them in the thick of summer because we get a craving for them.
Tips for Apple Picking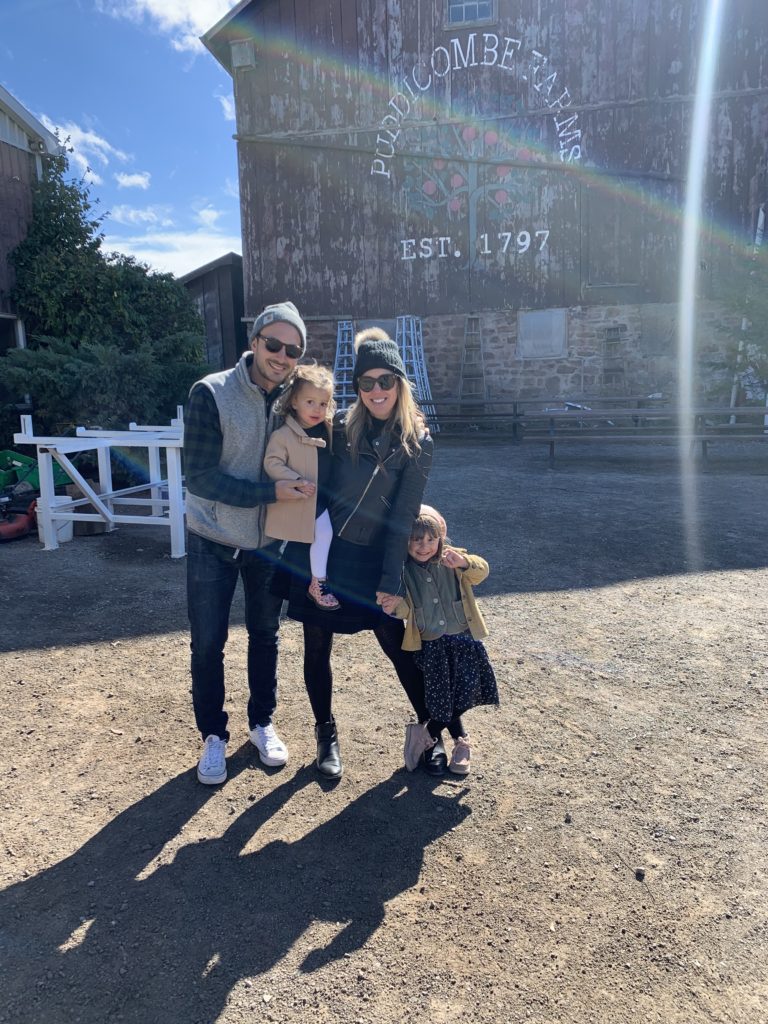 OUTSIDE TO INSIDE RULE!
It's best to start looking for the best apples from the outer side of the tree. Those branches ripen first ( especially if the season is just beginning). Once an apple is picked, it will no longer ripen so make sure you keep that in mind!
TWIST, DON'T YANK!
You may have the urge to yank as many apples as you can into the bag but go gently with them. Give the apple a little twist from the branch. If you can easily pull it from that point, it's ripe and ready to go. Do not shake the branch as it can cause other apples to fall off!
GET RECIPES READY!
It is definitely enjoyable taking a big bite of a crisp apple but how many can you eat per day? Probably not more than 2! Keep that in mind when deciding how many bags you want to pick! Look up some great recipes on Pinterest for Apple Pie, Baked Apples etc so you can turn some of them into some great dishes
PIN THIS POST