The wineries in Prince Edward County are some of the best in Canada! The growth and popularity of PEC has sky rocketed over the last few years and it is the place to go if you are looking to sip on some delicious grapes my friends 😉 
Even though I live closer to the Niagara Wine region and love visiting some Jordan, Ontario restaurants for a quick bite or tasting flight, there is something much cooler about the wineries in Prince Edward County if you ask me! Perhaps because it is filled with a lot of Toronto creatives that traded in the city life for a quieter lifestyle and have created some amazing businesses while doing so OR just because it's cooler? Whatever the reason is, I am here for it! 
While you can sip wine throughout your entire stay if you wanted to, Prince Edward County is also home to some amazing landmarks like the Sandbanks Provincial Park that has one of the most beautiful beaches in Ontario and the cute town of Picton that has some pretty legendary spots. Whatever your reason for visiting is, stopping at a Prince Edward County winery is a must. 
How do you get to Prince Edward County?
It is very easy to reach the wineries in Prince Edward County! Prince Edward County is one of those spots that is perfectly situated from many directions!
If you are coming from Ottawa, the drive is only 2 ish hours
If you are coming from Toronto, the drive is also only 2 ish hours
If you are coming from Montreal, the drive is a bit longer at almost 4 hours!
With that being said it's a great place to go to on an Ontario road trip and I would recommend anywhere from 2-4 days there to fully see it all!
Here are the Best Wineries in Prince Edward County
Address: 1258 Closson Road RR#1 Hillier, Ontario, K0K 2J0.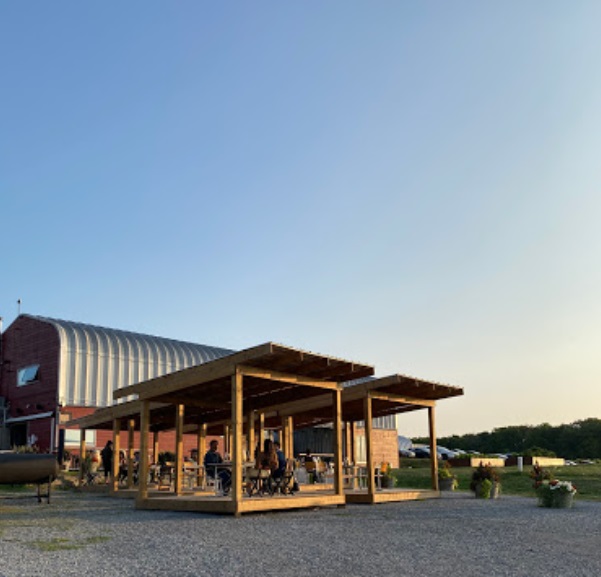 Let's start with the fancy stuff on this list and that is sparkling wine! Hinterland Wine Company is one of the best wineries in Prince Edward County for sparkling wine! It is what it is known for and is their sole focus
They serve up their bubbly in all of the shades- rose, white and even some red bubbly!
The space is beautiful too with indoor and outdoor seating and my favourite part of it was their small Oyster menu! Nothing is better for me than Sparkling and Oysters! I am not sure if this is a constant thing or was a seasonal item they were serving but it was perfect on a hot summer day!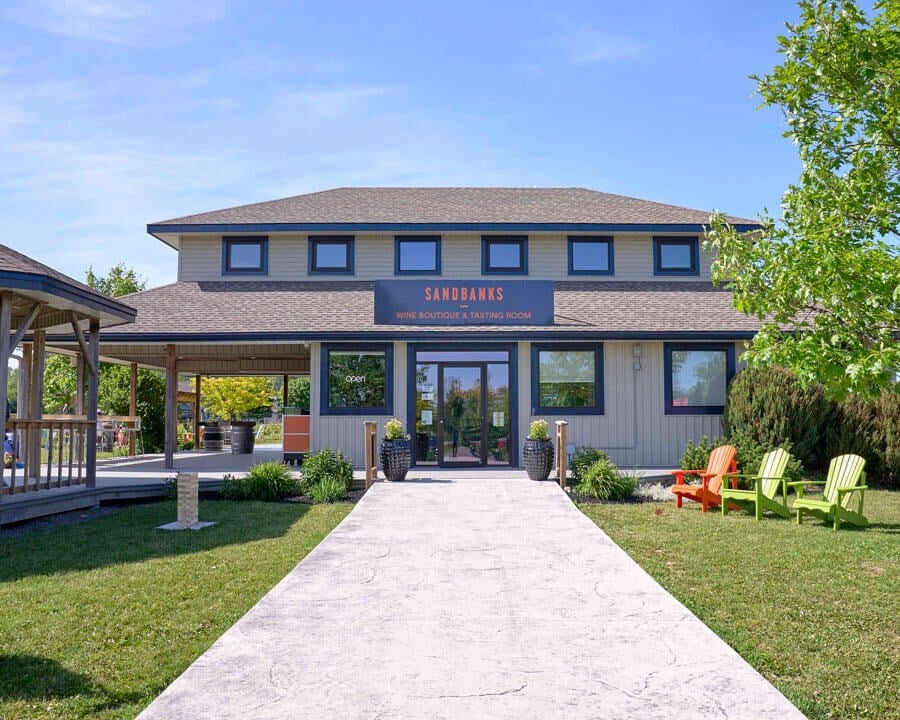 Address: 17598 Loyalist Pwky (Hwy 33), Wellington, ON K0K 3L0
Sandbanks Winery is an oldie but a goodie. I would say this is one of the OG wineries in Prince Edward County that has been steady and consistent in all of its blends that it produces each year.
Their location is stellar as it's right on the water and they have a fun and lively atmosphere year round! It's one of the more popular wineries in PEC so you can expect to always have a bit of a crowd ( in a good way!)
If you don't get to visit Sandbanks Winery for a tasting, you can likely find some of their wines in A LOT of restaurants in town, in Toronto or at the LCBO ( they have over 16 bottles and blends there!)
You Might Like These Other Ontario Posts
#3. Karlo Estates
Address: 561 Danforth Rd, Wellington, ON K0K 3L0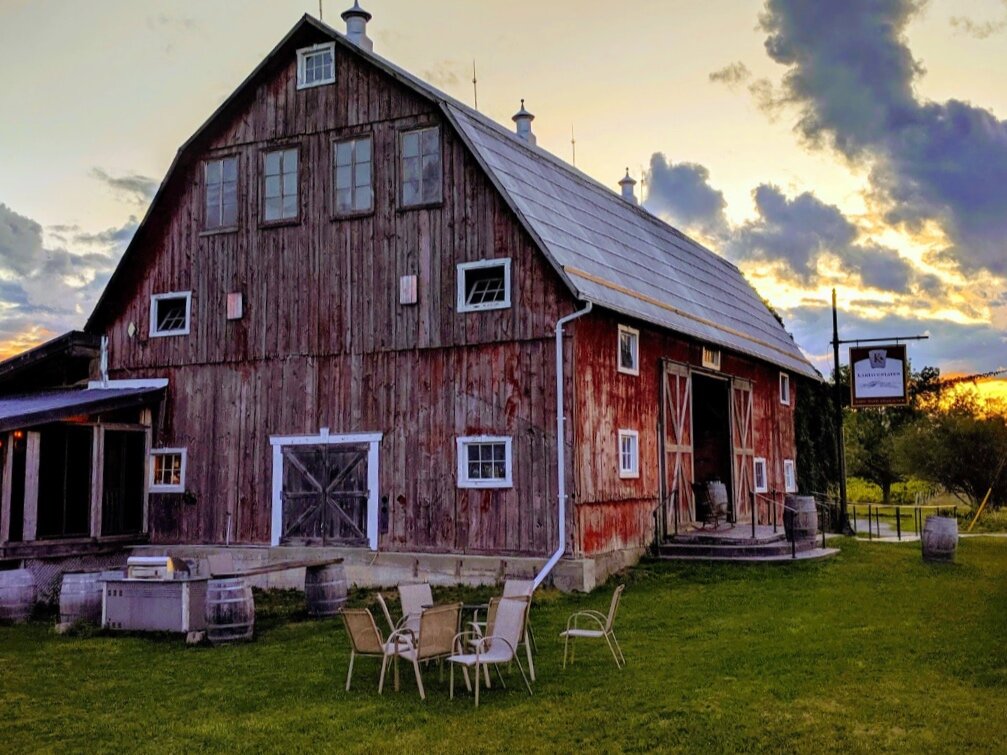 Cute setting? Check! Owned by a sweet family? Check! One of the early wineries in Prince Edward County? Check, check!
Karlo Estates is one of those places that you can't not love! The adorable exterior of the spot is matched by an even cuter interior that has velvet victorian couches, speak easy bar lounge and original fixings still standing ( it was built in 1805!!)
Their wines are some of the best in the area AND they also have a ton of fun events on their line up so it's a win/win when you visit!
Quick Links- My Favourite Amazon Travel Items
, , , ,
#4. Rosehall Run
Address: 1243 Greer Road, Wellington, ON K0K 3L0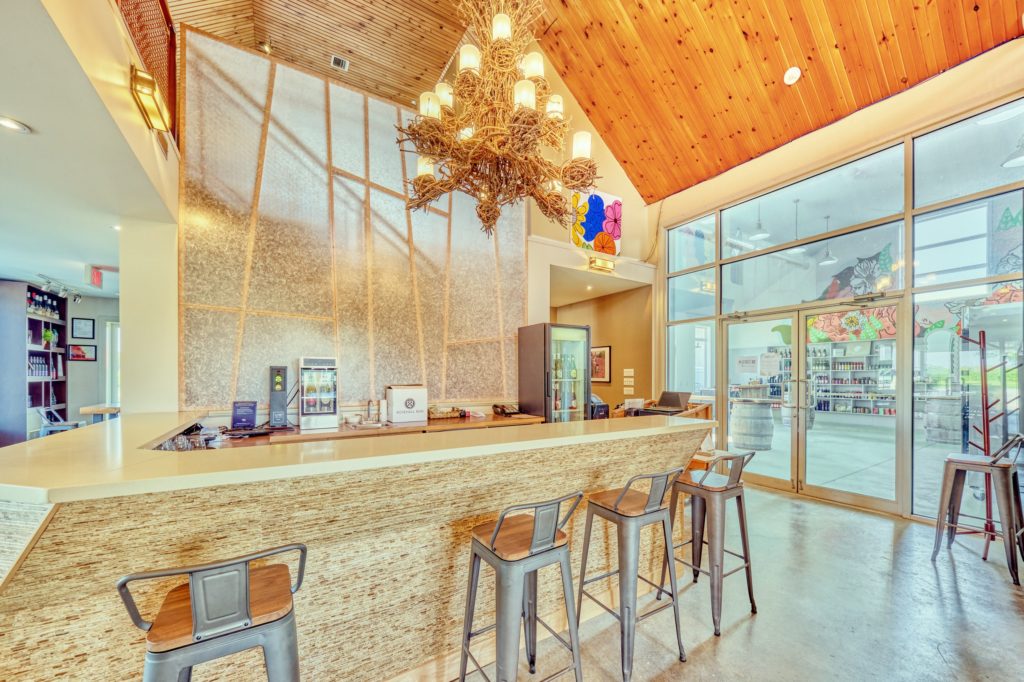 Alright so I have a confession….I first came to Rosehall Run because I absolutely loved the look of their very pink and girly Pixie label. I totally judged a book by it's cover but I am very glad I did!
While this is one of their popular wines, they have a lot to offer and the grounds itself are very cute! There are lots of picnic tables onside, an inviting tasting bar inside and if you have a furry friend, they are pet friendly!
#5. Closson Chase Vineyard
Address: 629 Closson Rd, Hillier, ON K0K 2J0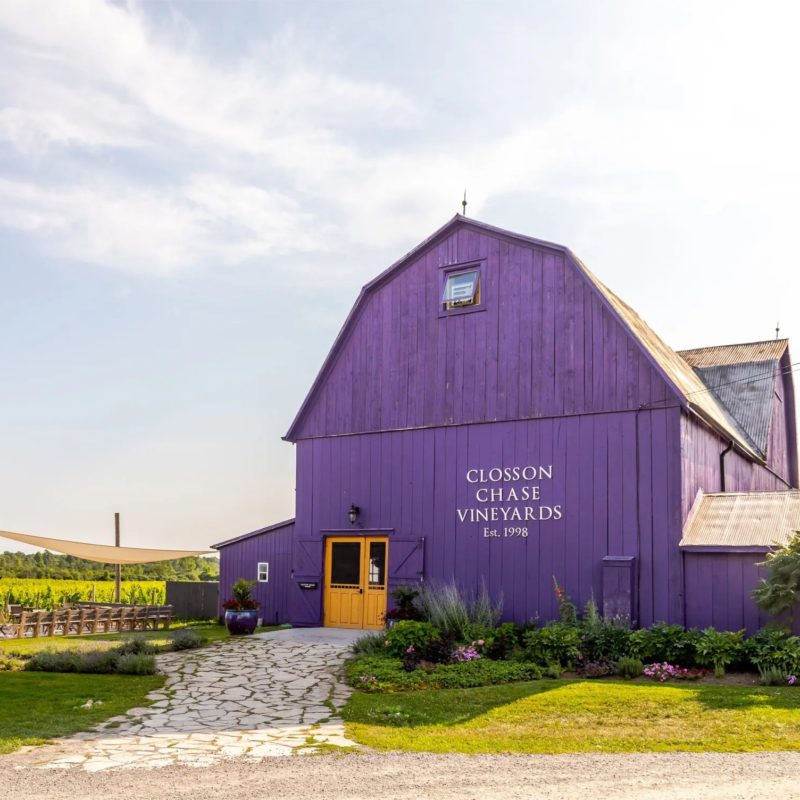 Situated in an iconic purple barn, Closson Chase Vineyards is another OG in the county
Opening back in 1999, this winery in the county is known for it's Pinot Noir, Chardonnay and Pinot Gris! Triple threat!
The wine has been very well received over the years so much so that it was even mentioned in the New York Times and has received numerous mentions and accolades since!
Their tastings are super reasonable at only $15.00 for 3 and if you are feeling hungry, you can dine at the restaurant Bantam which is located directly beside the barn! It's a full experience over at Closson
#6. Old Salt Cocktails
Address: 883 Closson Rd RR 1, Hillier, ON K0K 2J0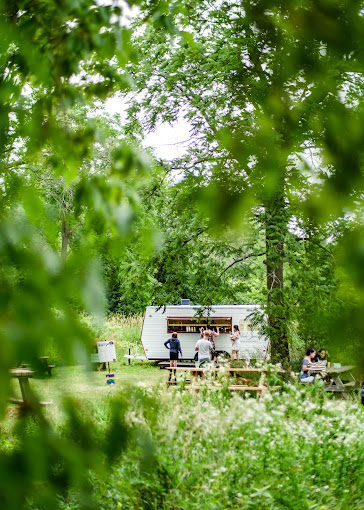 Listen I know this is a list of the best wineries in Prince Edward County but I promised to show you all the cool and best spots in the region and I can't write this list without mentioning Old Salt Cocktails. PLUS, we all get wined out from time to time where we need something else to switch it up.
Just a bit down the road from Closson, you can find the cutest vintage trailer also known as Old Salt Cocktails. Sticking with the wine terminology and feel, they are in, they offer up "Cocktail Flights" where you can sample a few of their offerings.
They have great handheld menu items like hot dogs and reuben sandwiches also being served up from the tiny trailer! Small but mighty little place
Note: This place is open seasonally from May to October
#7. Huff Wine Estates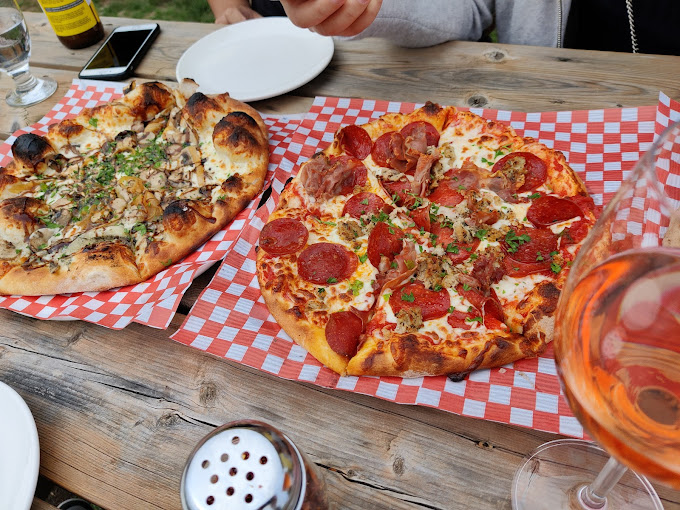 Address: 2274 Prince Edward County Rd 1, Bloomfield, ON K0K 1G0
If you are a wine snob, come to Huff Wine Estates. And not because the vibe is pretengious (not at all) but because their wines are DAMN good.
They have a beautiful facility where the grapes are harvested and produced right in the perfect location and they don't mess around.
While people come for the wine quality, they stay for the pizzas they serve up and the live music that gets played on Sundays!
#8 Waupoos Estates Winery
Address: 3016 County Road 8 Picton, Ontario, K0K 2T0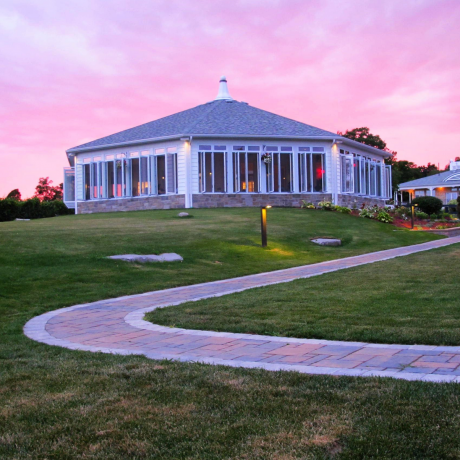 Waupoos is not only a winery but it's also a cider market, full fledged restaurant and has accommodations on site. Basically it is a winery in Prince Edward County that you can visit and stay put at!
They even host weddings and events on site so you can even get married there!
And who wouldn't want that? The grounds and vineyards are absolutely breathtaking.
They have a variety of coffee drinks available: classic options and different specialty lattes as well.
Tip: Grab some cheese from Fifth Town just down the street before visiting! They have locally produced buffalo, cow milk and all sorts of specialty cheeses that pair beautifully with these wines!
#9. The Grange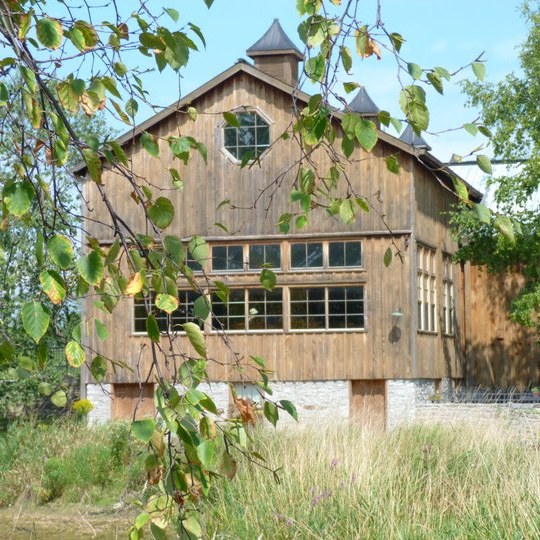 Address: 990 Closson Rd, Hillier, ON K0K 2J0
The Grange offers a selection of wines, including Pinot Noir, Chardonnay, and Gamay. The winery's rustic charm and historic barn make it a popular stop for visitors. It boosts over 60 acres of vineyards making it one of the largest wineries in the region!
Their barn (which houses their tasting room) is a real show stopper and after visiting all of the wineries on this list, I have to say The Grange was one of my favourite stops! Their food offerings are so delicious and you can really have a beautiful day and night there. Check their event schedule too- they often have live music or other entertainment happening on the property!
#10. Norman Hardie
Address: 1152 Greer Rd, Wellington, ON K0K 3L0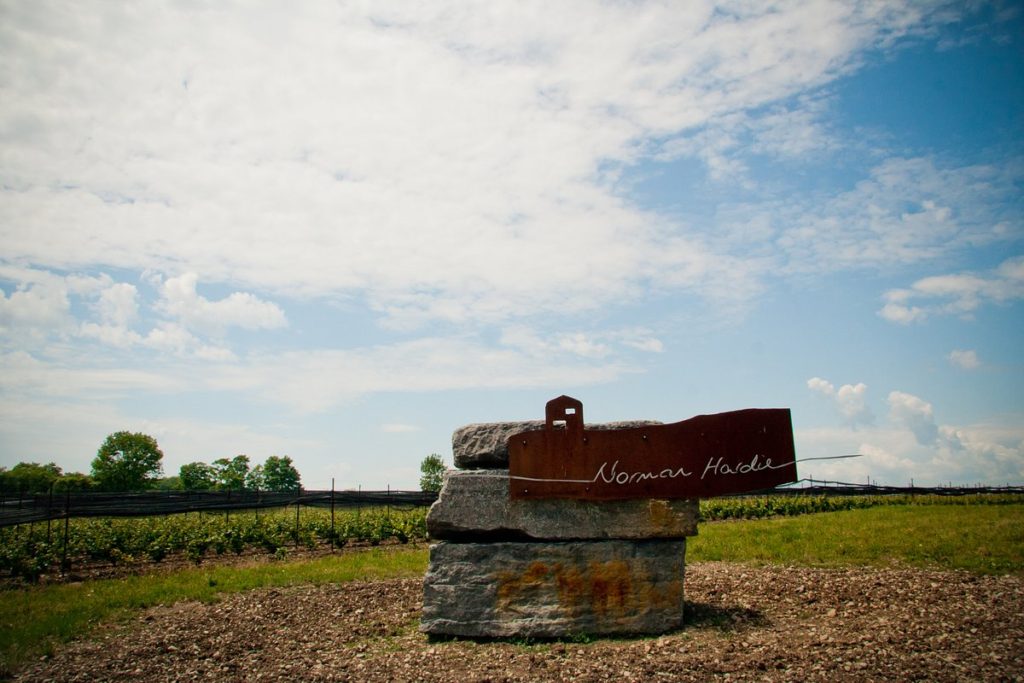 Norman Hardie was one of the first wineries in Prince Edward County that got a lot of buzz
I remember first hearing about the area and everyone kept mentioning the same thing- "Norman Hardie!". With a open air pizza oven right on site, it serves up some of the best pizzas in the PEC region and also has some amazing wines to pair along with it.
This winery is renowned for its excellent Pinot Noir and Chardonnay wines so if you are looking for certain ones to try I would recommend those!
#11. Casa Dea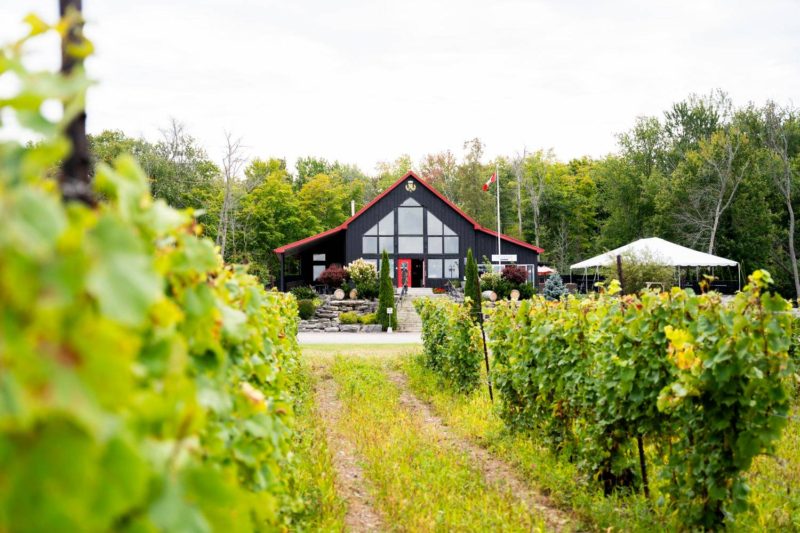 Address: 1186 Greer Rd. Wellington ON K0K 3L0
Casa Dea is a large winery in Prince Edward County with over 65 acres of beauty!
They are known for their sparkling wine and some specialty reserves that are only released when the wine profile is ideal).
Their gorgeous building makes me feel like I am somewhere in Northern Ontario – definitely looks like a luxury cottage from the outside to me! They have an onsite restaurant called La Perogla that serves up Italian dishes
#13. The Old Third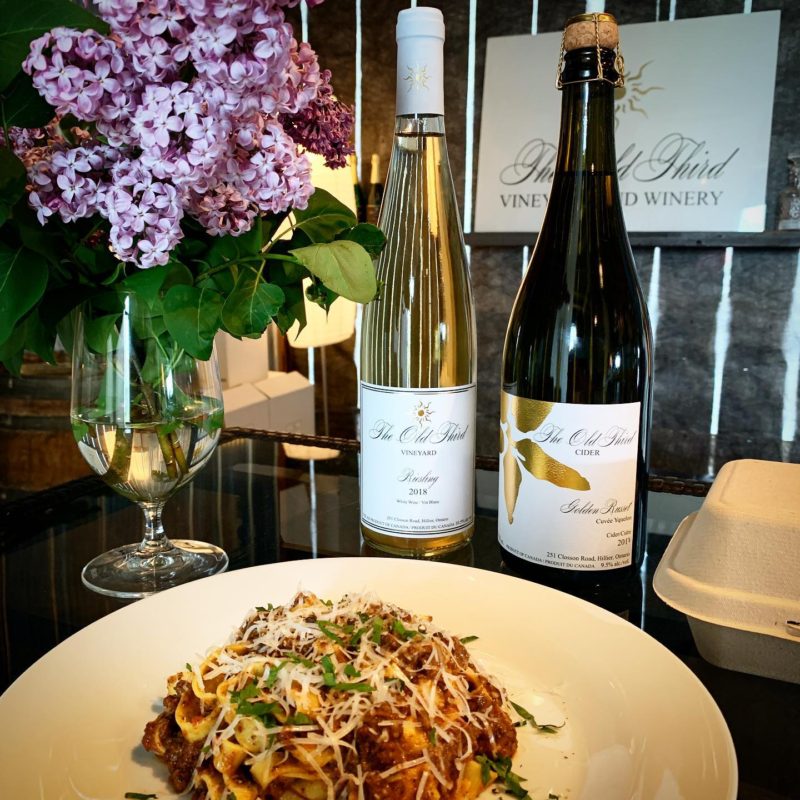 Address: 251 Closson Rd, Hillier, ON K0K 2J0
Have you ever been to a winery that has a Pasta bar? There is a first for everything!
The Old Third often has a full on pasta bar for you to pair with their wines. Their wines are celebrated for their high-quality, small-batch production and commitment to sustainable and natural winemaking practices. From their wine to the pasta to the space itself, it is a special spot!
Note: They are open seasonally and the pasta bar is not an everyday thing so make sure to check their social pages or call before heading there!
#14. Trail Estate Winery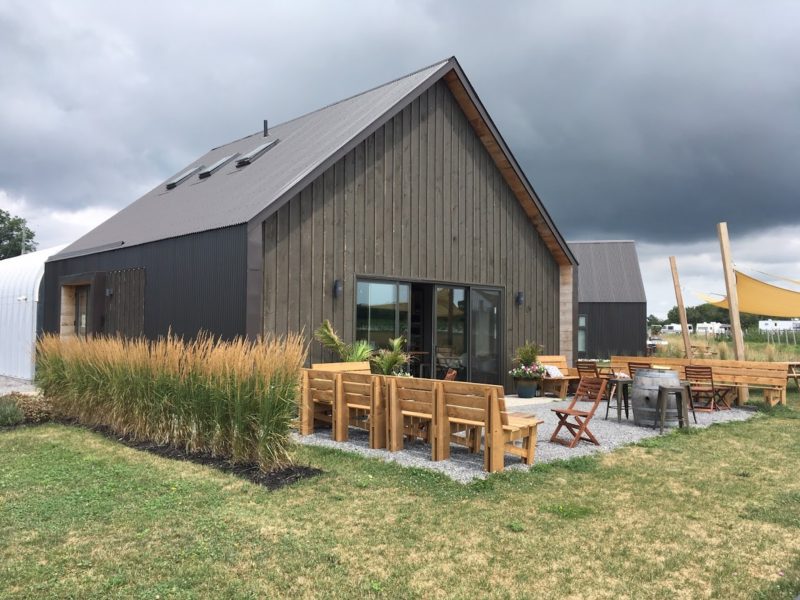 Trail Estate is known for its natural and minimal intervention winemaking methods. They produce a range of wines, including Riesling, Chardonnay, and Pinot Noir.
The setting there also makes me feel like I am somewhere far away like Sweden or something with it's sleek and modern barn and minimalist interior. Love it!!
Where to Stay in Prince Edward County?
The amount of places to stay in Prince Edward County have sky rocketed over the last few years. So many cool Air BNB's and new hotel developments have flooded the area ( in a good way) and part of the fun of visiting is choosing a place to hang your hat for the night.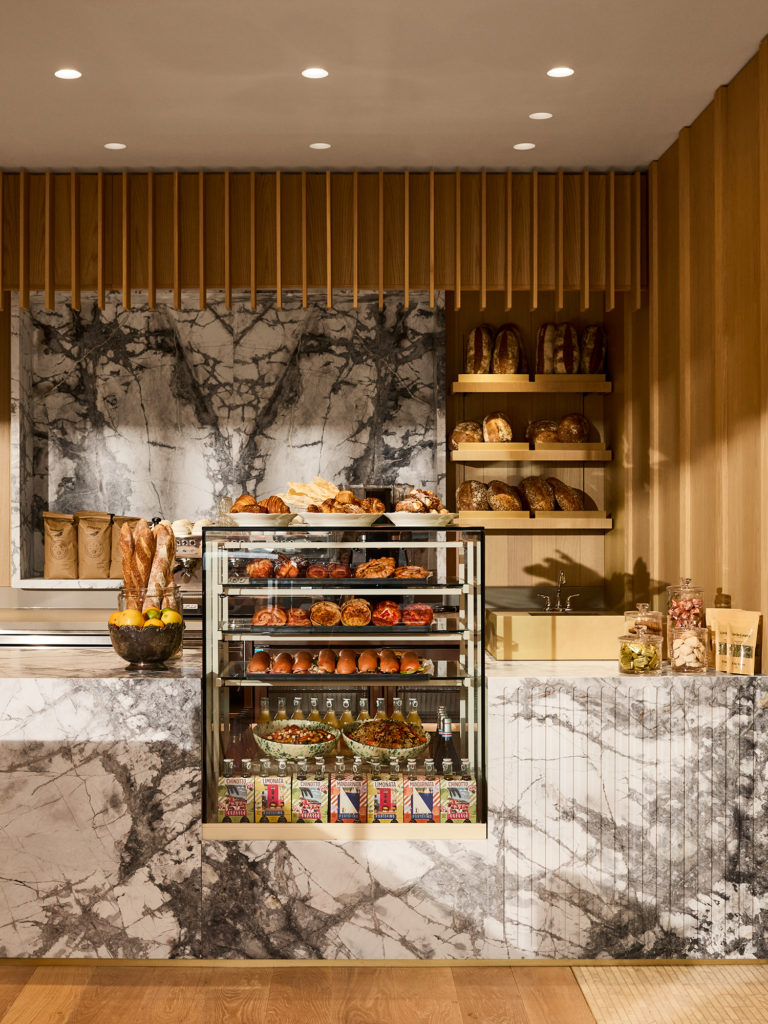 While I have highlighted 14 of the Best Wineries in Prince Edward County there is SO much more to do in the region besides drink wine ( though it's my favourite thing to do specificially ha).
The restaurant scene has been getting better and better and you really could just dine your heart out in the area and still not be able to try everything. There are also so many great hiking trails to discover as well!
I hope you enjoy your time in Prince Edward County and end up making a trip there!
---
Shop My Favourite Amazon Fall Items
PIN THIS POST