Playa Pelada is hands down one prime piece of real estate in Costa Rica. It is absolutely stunning, the perfect size and offers some of the best insane sunsets in the world. I am not even kidding you when I say that we watched sunsets here for 30 days straight when we visited Nosara and every single night it blew us away.
While it's sister beach Playa Guiones may be a bit more popular with tourists, Playa Pelada is the real gem of Nosara. After exploring a bit of the country, it was not only our favourite beach in Nosara but it was one of our favourite beaches in Costa Rica in general. It showcases the "Pura Vida" life!
How To Get To Playa Pelada, Nosara?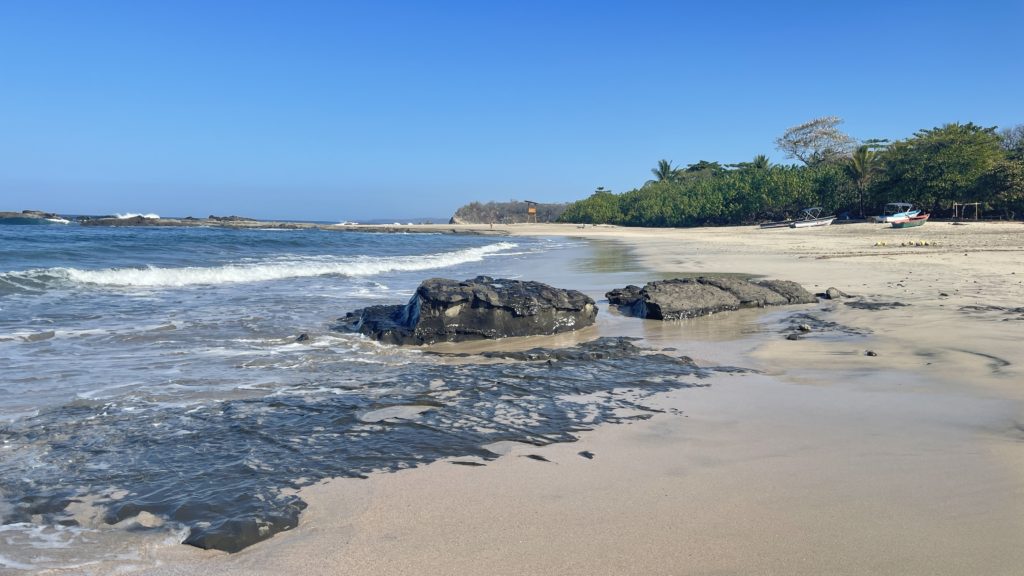 Playa Pelada is a 3 hour drive from the Liberia International Airport. The road and drive to get there is definitely bumpy so take some nausea medication before going if you are prone to motion sickness.
If you are flying into the smaller Nosara airport, Playa Pelada is only a 20 minute drive.
---
Check Out My Other Posts On Costa Rica and Nosara:
Here are 10 reasons why you should add Playa Pelada to your Costa Rica Itinerary!
#1. La Luna Restaurant- The Best Restaurant in Nosara is located here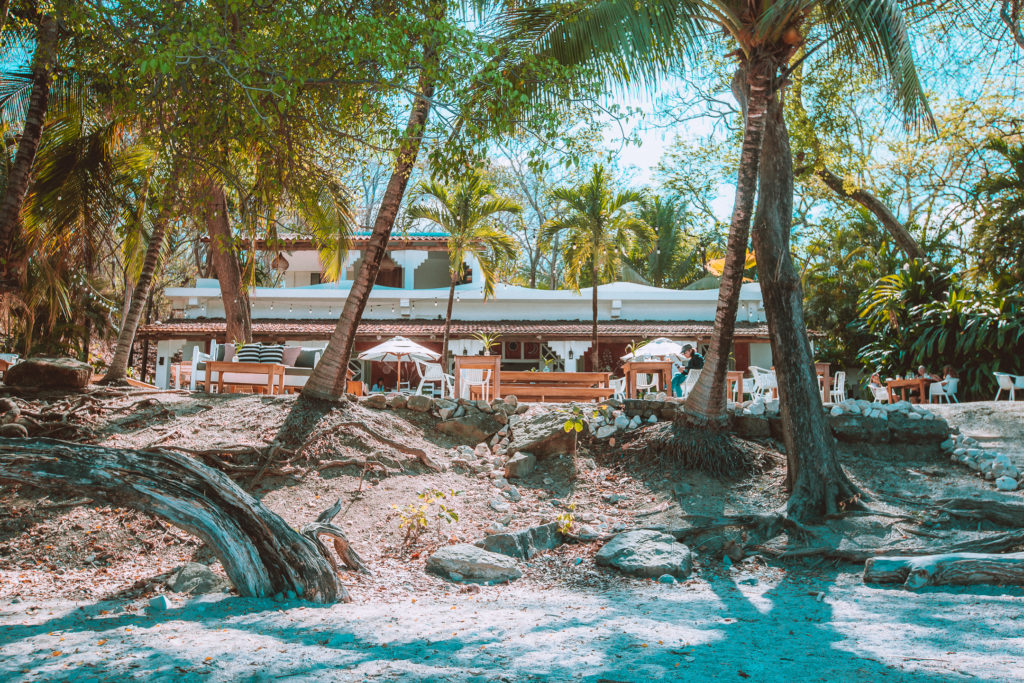 The number one restaurant in Nosara is La Luna- hands down. We went there WAY too often but we couldn't resist. It is the only restaurant in Nosara that sits directly on the beach and has an ambience like no other. It is open for breakfast, lunch and dinner so you can visit at any time but dinner time is the most popular time to come!
Make sure to make a reservation for before sunset ( We always booked around 5:15PM) so we could have a prime spot to watch the sun go down. While the outside area is magical, we sat inside a few times and really ended up liking the ambience in there too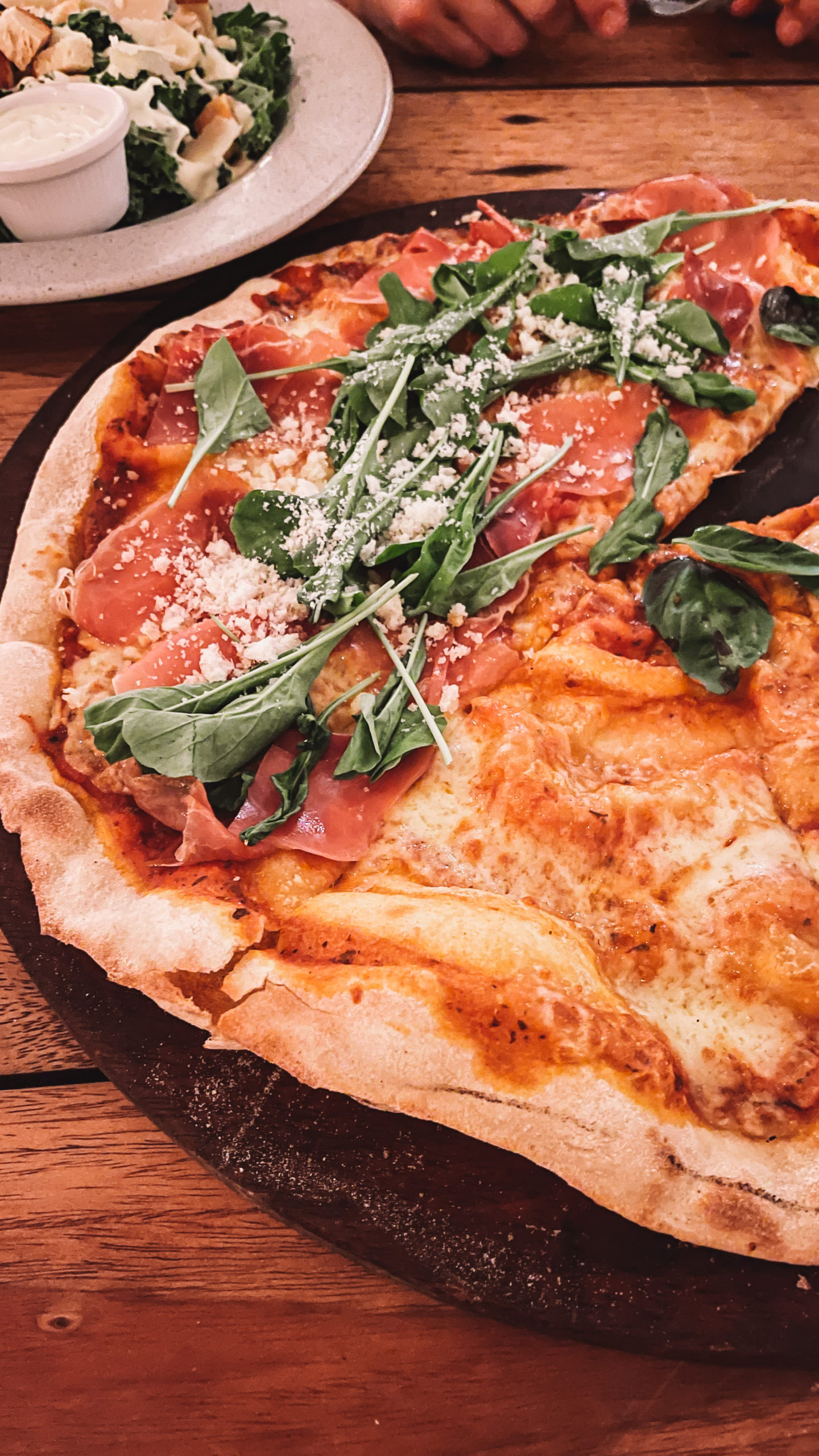 Their pizzas are the most reasonable on the menu and they are very, very tasty. They have an extensive cocktail list too which made going there that much easier ( Why do you have to be so tempting, Spicy Margs)
It also features a ton of other Mediterranean dishes like Fish, Salads, and classics like Tacos and Burgers. Whatever you are craving, you can likely find something that will satisfy you!
#2. Playa Pelada Is In Nicoya Which Is Considered a Blue Zone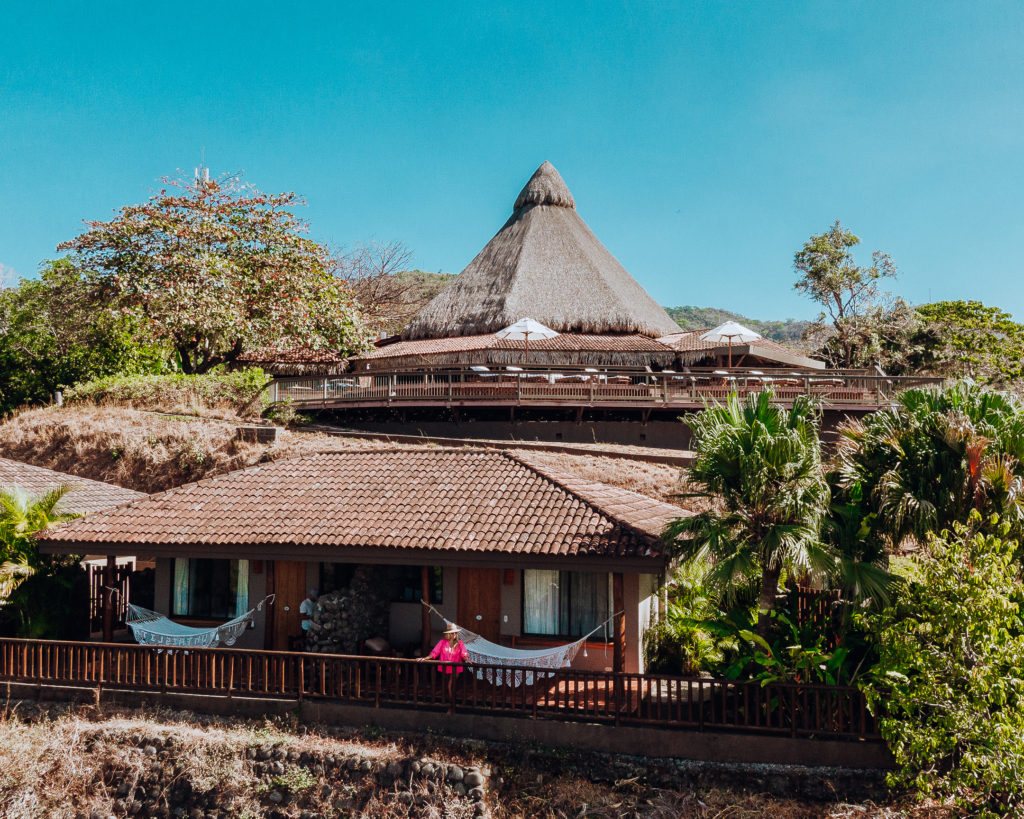 Playa Pelada is located in the Nicoya Peninsula which is one of the only five Blue Zone's in the world. People who live in these Blue Zones are often believed to live an extraordinarily long life due to their healthy environment. Residents in Blue Zones often live to be 100 years old!
Their diets often include natural, unprocessed wholesome foods which is what the Nosara area is known for. People are less stressed here, more content and truly are more present in their everyday lives.
#3. Playa Guiones is the Surfing Beach But Playa Pelada Is The Sunset Beach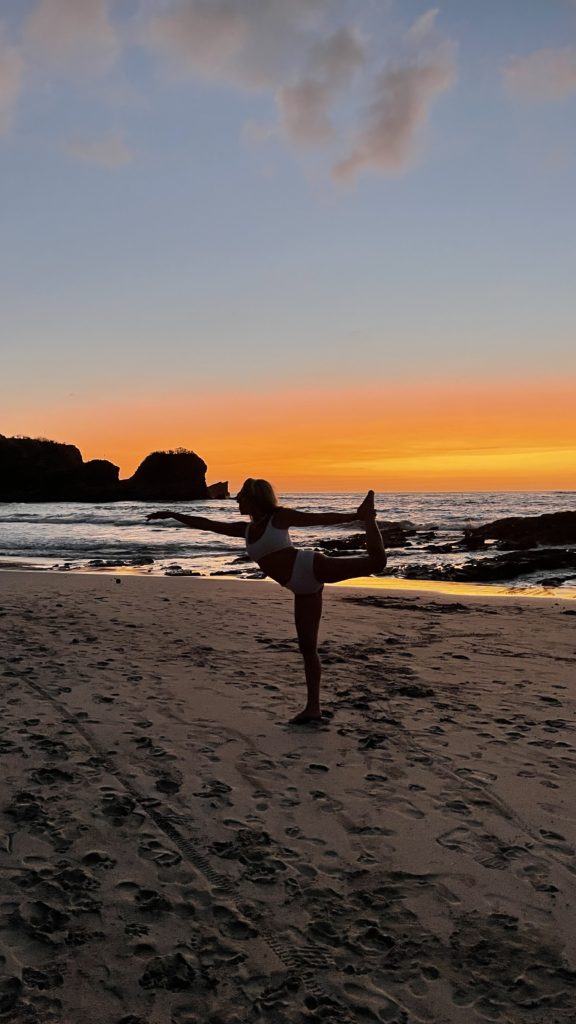 Playa Guiones is known for it's killer surfing and it is something special too don't get me wrong. The beach area at Playa Guiones stretches out very long ( over 3 miles) so it's a great beach for running, talking long walks and of course taking up surfing. Most surf lessons in Nosara are offered here and a lot of morning surf happens here. I loved Playa Guiones for "surf watching" as it was mesmerizing watching them catching waves.
With that being said, there is nowhere better to watch the sunset go down in Nosara than at Playa Pelada. There are two rock formations on each side of the beach so the sun sets perfectly in the middle making it so picturesque. You also will find way, way less crowds here. Most people leave immediately after the sun starts to go down to finish their dinner reservation at La Luna.
If you don't have dinner reservations, you should kick back ( bring your own wine even!) and you will feel like you have the place to yourself. The magic of it all will seep in, I promise you.
#4. Mangoe's Juicery Is There!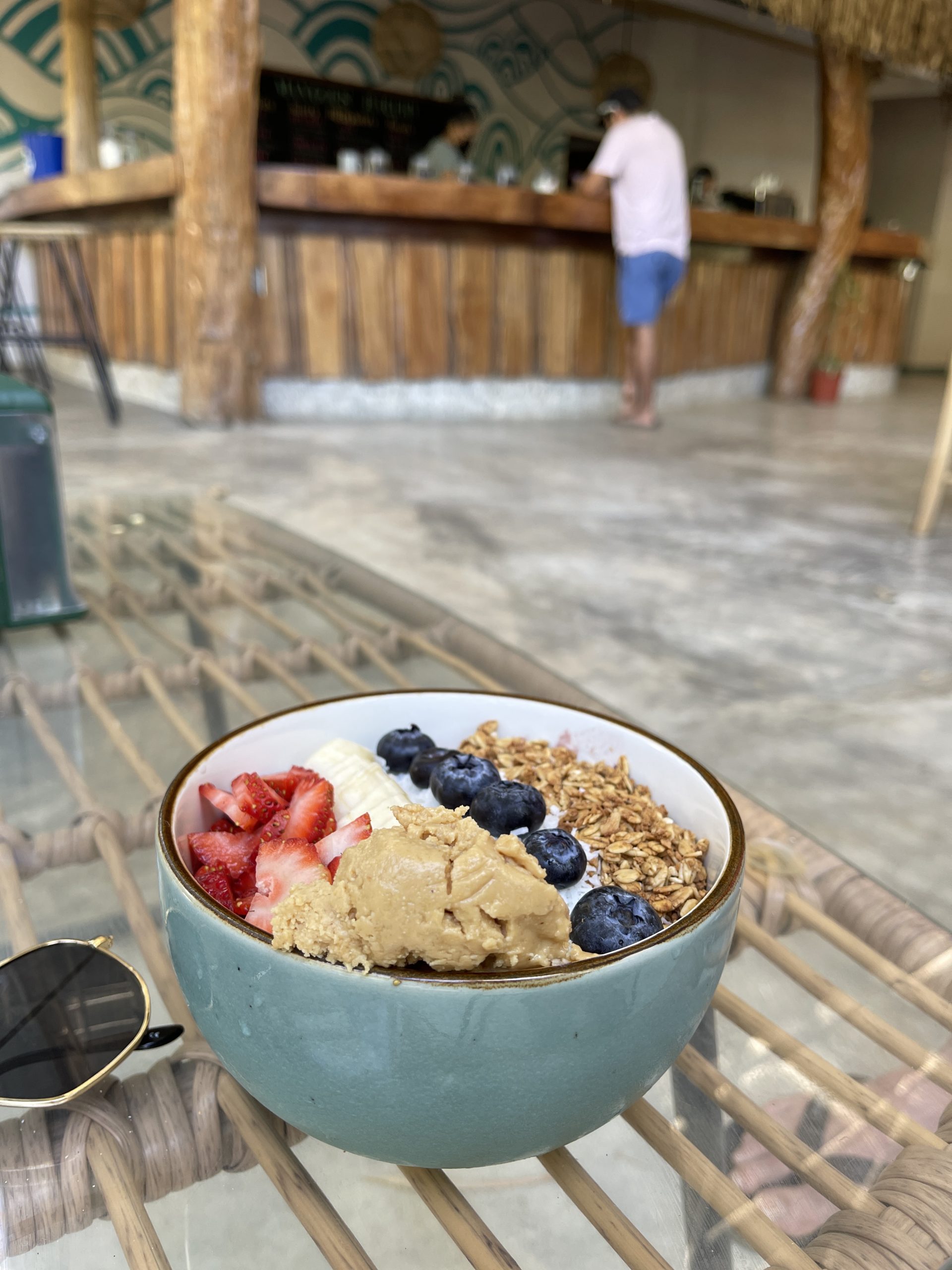 Another reason to love Playa Pelada, is that the BEST Smoothie and Acai bowl place is here. This place is completely underrated and I am almost hesitant to share it here.
We tried out just about every Acai place in the Nosara area and their Acai bowls blew all of the other places out of the water. Their portions sizes for the price were also insane. The Acai bowls were $10 Canadian and the Smoothies were about $8. The Smoothies were big enough for my daughter and I to share.
It is located in the Il Pepperoni restaurant space at the very back. They basically have different "mini" restaurants within the space- almost like a cool, outdoor food market.
You can find Mangoe's Juicery HERE: X83G+HQ5, Provincia de Guanacaste, Costa Rica, Hours: 7AM-3PM
#5. Everything is Cheaper In Playa Pelada Compared To Playa Guiones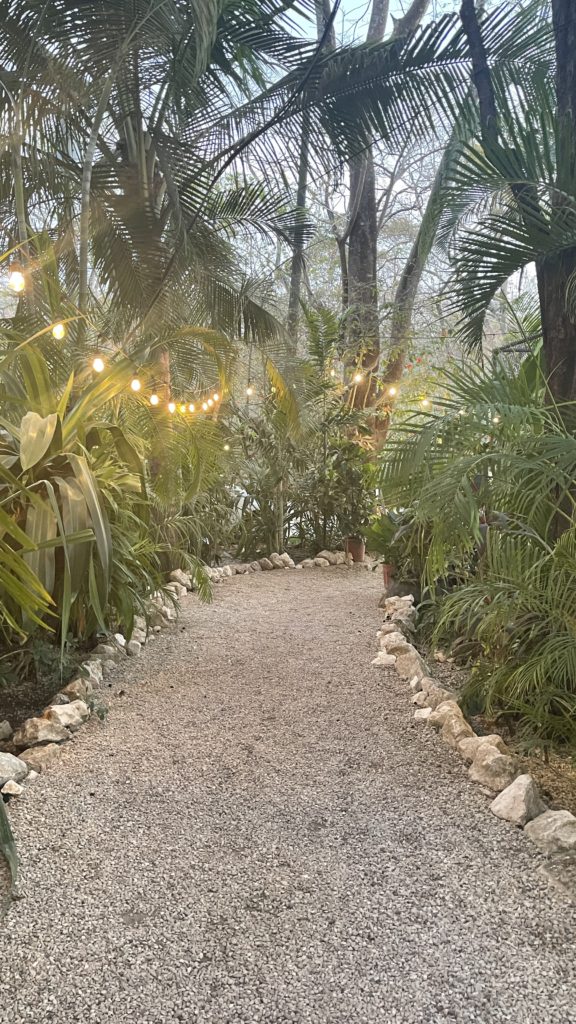 Hotels, restaurants and real estate are significantly cheaper in Playa Pelada Versus Playa Guiones. The $10 Acai Bowls from Mangoe's Juicery that I talked about above were on average $15-$17 at any of the spots in Playa Guiones.
The other restaurant I mentioned, Il Pepperoni, was also very cost efficient for a family dinner out. The pasta entrees there were not only delicious but also HUGE! There was also more traditional Costa rican restaurants on the strip here which we personally really loved.
We rented an Air Bnb across the road from Il Pepperoni and it was about $175 Canadian a night. It was a two bedroom with a large terrace. If we had that same Air Bnb in Playa Guiones, it would have been much more expensive.
Playa Pelada real estate is getting developed though and I bet the next time we go back, there will be many more new spot open! We looked up some Playa Pelada homes for sale and may or may not have contemplated moving.
#6. It's quieter than other parts of Nosara
Nosara overall is pretty quiet however there is a lot of street noise in the early mornings and after dinner in Playa Guiones. The amount of hotels and restaurants on that strip is pretty high and the crowds do flock there for that reason.
Playa Pelada has a lot more locals living there and there are not many hotels on the strip. It is virtually silent in the mornings ( except for the Howler Monkeys of course HA!).
If you are at Playa Guiones and want to quickly escape to the quietness of Pelada, there is a little jungle trail you can take from the main beaches. If you walk to the very North end of the beach at Guiones, there is a trail that you can take which would bring you to Playa Pelada It can get you to Pelada in 10 minutes. If you walk via the roads, it would be over 40 minutes. It is a 15 minute drive between the two.
Some Helpful Hints for Visiting: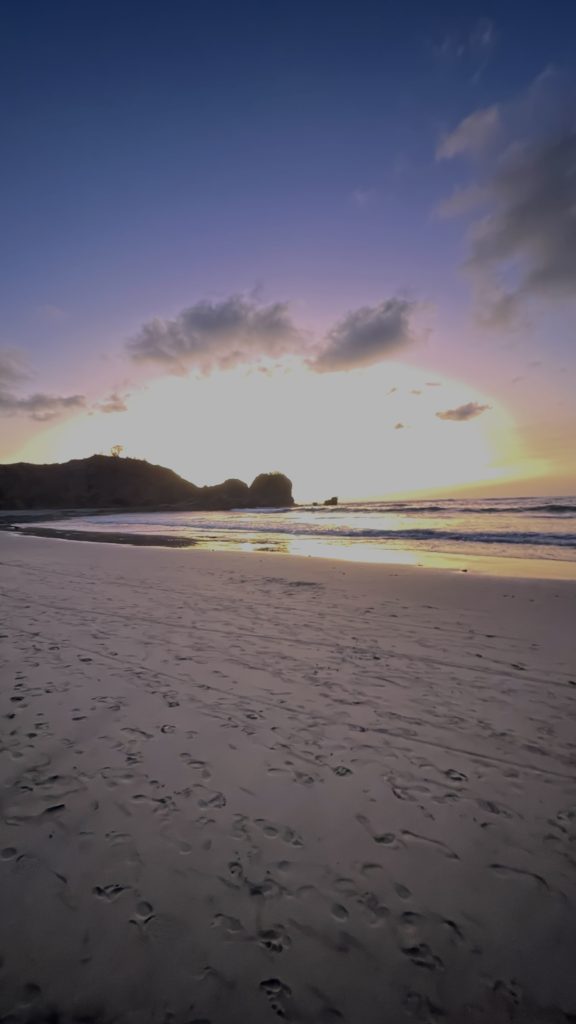 -There is parking by La Luna and Olga's restaurant. It is Free
-There are no Restrooms but using Olga's or La Luna's shouldn't be a problem if you need to go
-Bar Olga's is another restaurant on this beach that does have sunset views as well. While some people told us it was MUCH cheaper than La Luna, we found it to be only a few dollars or so off. The quality here does not compare to La Luna. We would recommend it for a cold beer though!
-Tonito's Bar and Restaurant is another local restaurant in Playa Pelada. We had fresh Mahi Mahi there one night. If you really want a cost friendly meal, this is absolutely the place for it. It is cheaper than bar Olga's and the quality is much, much better.
-It is kid friendly. There are more shaded areas than Playa Guiones which were great for our baby. There are also little tide pools that fill up when the tide is low. It's almost like a mini pool for toddlers and younger kids.
PIN THIS POST