Merrickville-Wolford Ontario is a charming small town just one hour from Ottawa! It is quaint, charming and legimatiely makes you feel like you are in a movie with it's small community feel to the downtown core.
Known for its picturesque beauty, historic charm, and vibrant community, Merrickville offers a variety of attractions and activities for visitors.
Where is Merrickville Ontario located exactly?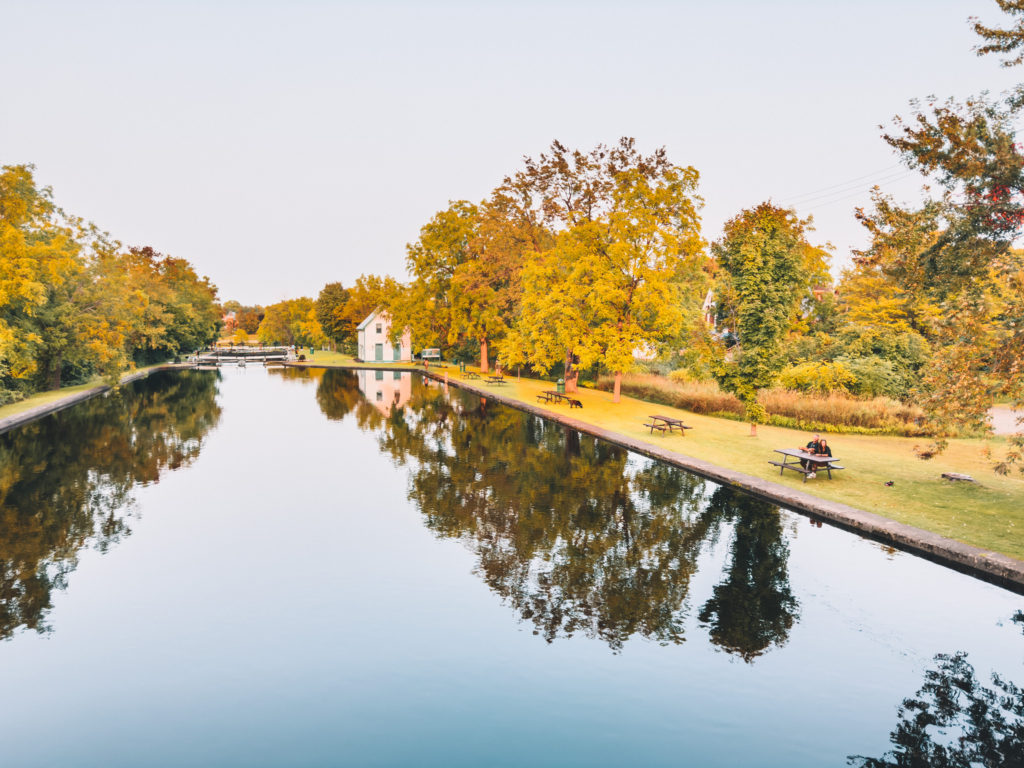 Merrickville is located in eastern Ontario, Canada and includes the surrounding rural area of Wolford,. It is situated along the Rideau Canal, a UNESCO World Heritage Site, and is part of the United Counties of Leeds and Grenville.
From Toronto, it is about 5 hours away. From Ottawa, it is only an hour ( making it the perfect weekend getaway) and from Montreal it is just over 2 hours away!
I would recommend pairing Merrickville Ontario with a visit to Perth, 1000 islands, Ottawa or even add on some wineries in Prince Edward County! I would especially recommend visiting during the summer or fall as all these places are super walkable and best explored on foot.
Where to stay in Merrickville Ontario?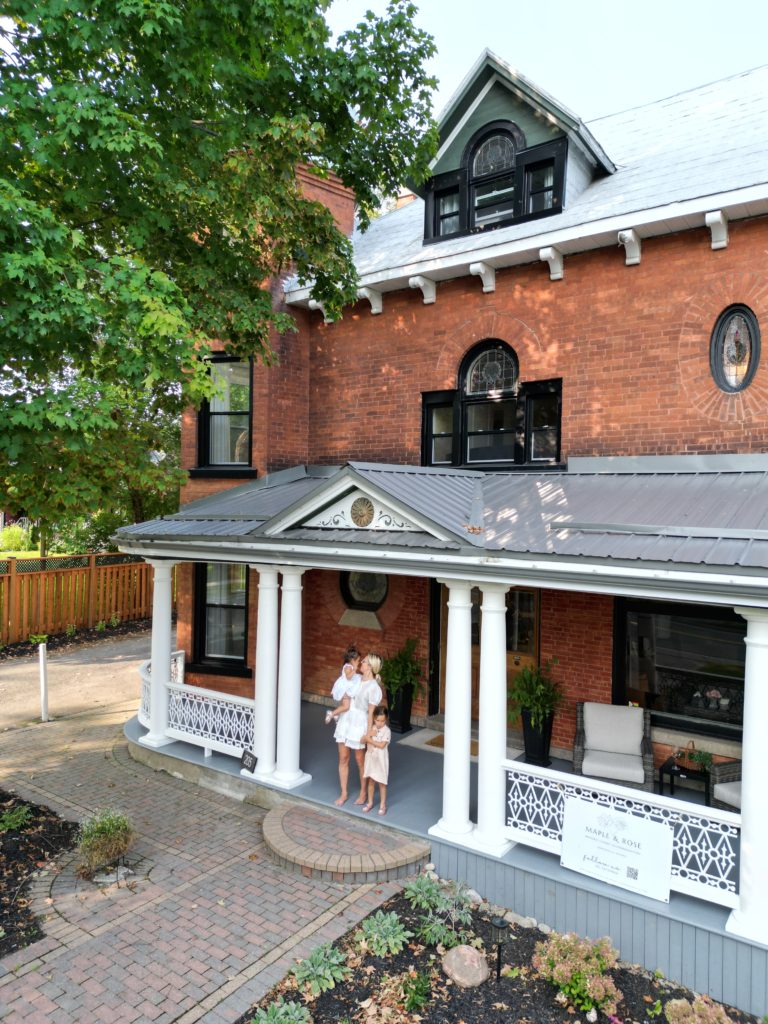 Experience Merrickville's hospitality by staying in one of the many cozy inns or bed and breakfasts. These accommodations often reflect the village's historic charm.
Maple and Rose- Luxury Accommodation in Merrickville Ontario
We visited Merrickville for a wedding so we were travelling with the whole family plus my in laws. We wanted to stay at a spot where we can all comfortably stay. We stumbled upon Maple and Rose a historic 3 level heritage home from the 1850's that has been thoughtfully renovated and resorted.
Opening just this year, the house is honestly a dream come true. Their tagline is "Where Luxury meets History" and it couldn't be more true! With 7 full bedrooms ( equipped with ensuites), you can fill up your time just wandering each room that has it's own personality and character.
Their yard is beautiful with lots of room for the kids to run around and all the green space makes you feel like you are truly somewhere in the county. Yet somehow Maple and Rose is located only 5 minutes from downtown Merrickville making it even more awesome- so conveniently located!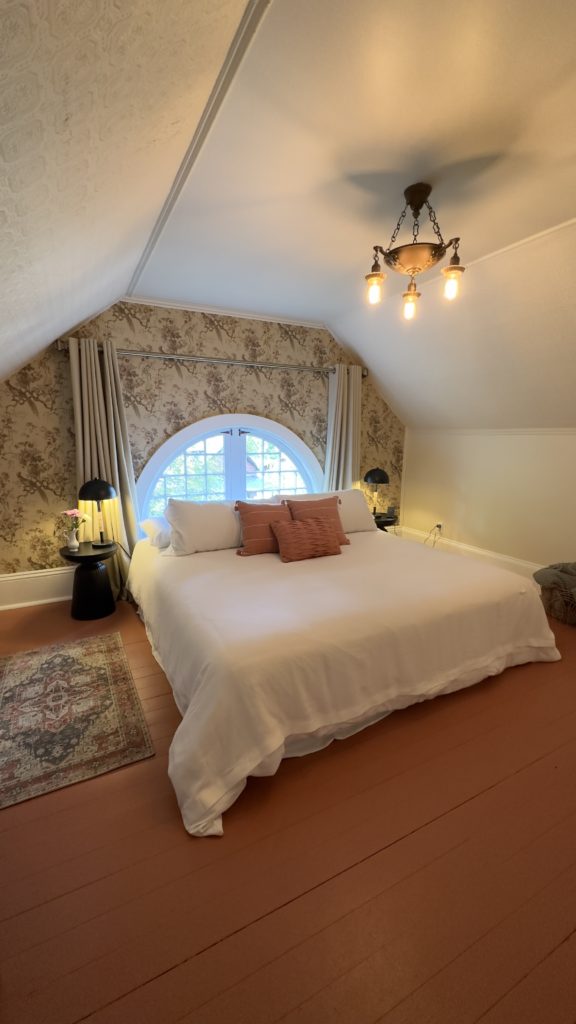 Here are some features of Maple and Rose Merrickville that make it truly special:
Wrap Around Pouch ( as if you were in a movie)
Exquisite Bedding and Linens
3 Seasonal Sun Room that is sooo dreamy
A Entertainment Room with a massive screen, fireplace and couch
Muskoka Chairs with Firepit
Personalized Touches EVERYWHERE
Complimentary Wifi
Family Set up on the top floor equipped with a small bar kitchen and bunk beds ( if you are travelling with kids)
Complimentary Coffee + Welcome Wine
Accommodation + Hotels in Merrickville Ontario
Merricklle Ontario-if you haven't got the jist of it yet- is very small! With that being said, you will NOT find a big hotel chain here. Instead it offers unique properties, b & b's and inn's. My kind of place!
The Baldachin Inn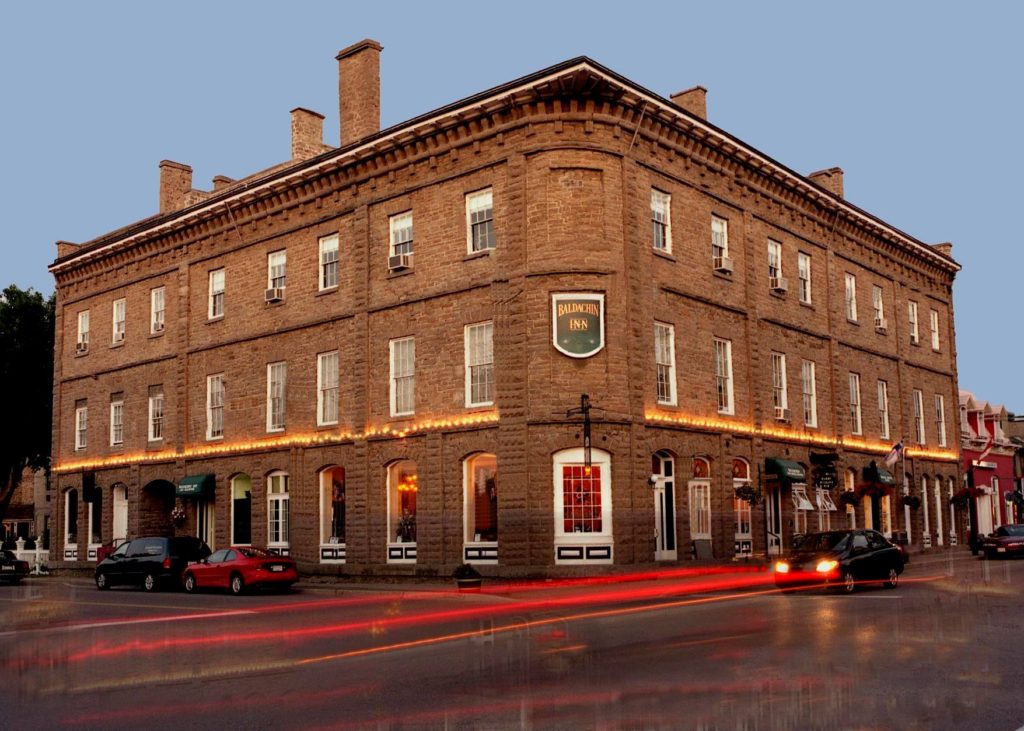 The Baldachin Inn is a historic inn offering elegant rooms and suites, some with views of the Rideau Canal. The inn also features a fine dining restaurant and a cozy pub, providing guests with a complete experience.
This charming bed and breakfast dates back to 1840 and offers cozy rooms with antique furnishings. Guests can enjoy a home-cooked breakfast and personalized hospitality in a historic setting. My husband actually stayed here on a business trip when he was visiting nearby Smith Falls and had nothing but rave reviews! It's tucked right into the heart of town
Restaurants in Merrickville Ontario
The Goose and Gridiron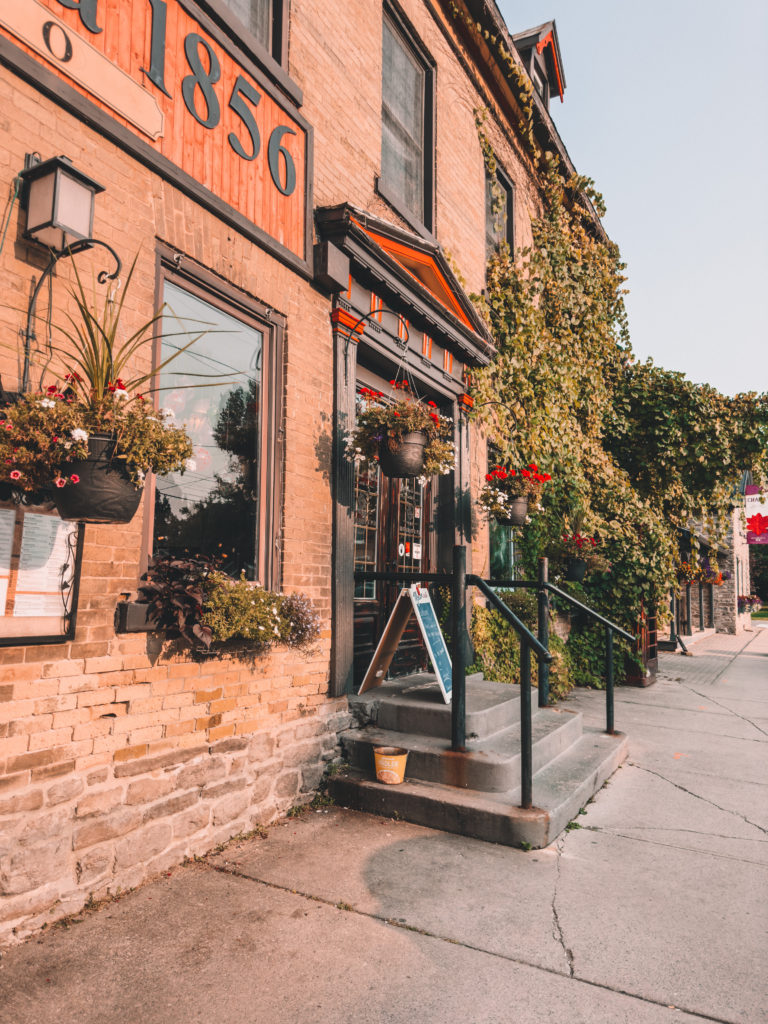 A welcoming pub-style restaurant serving classic Canadian pub fare. The atmosphere is cozy, and it's a popular spot for locals and visitors alike.
It honestly reminds me of "Cheers" and from what we heard from some locals, it's one of the most popular spots in town where people often go to meet up with friends.
If you are visiting in the summer, they have an adorable patio that makes you feel like you really are in a pub in England!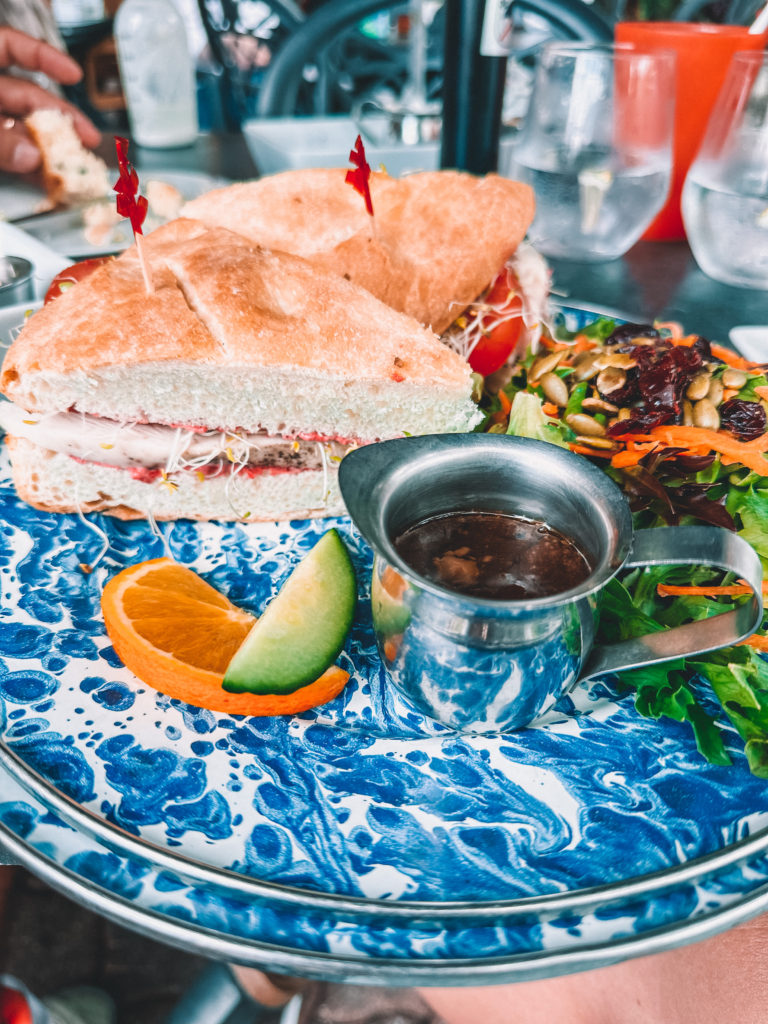 This cozy café is known for its delicious breakfast and brunch offerings, including freshly baked pastries, sandwiches, soups and excellent coffee. It's a great spot for a leisurely morning meal.
Their scones with the butter and jams that accompany it are TO DIE FOR and should not be missed.
Make sure to grab a spot when they first open because this place gets packed. They also have an adorable patio.
The Baldachin Inn
Looking to fancy it up a notch? The Baldachin Inn offers an elegant dining experience in a historic setting. The menu features a variety of Canadian dishes prepared with a creative touch. Think: White Linen tablecloths and higher prices!
The Village Bean Coffee House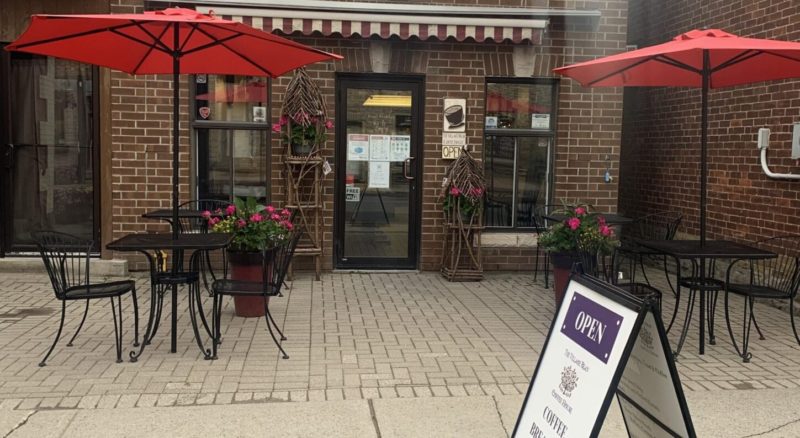 A laid-back coffee house serving a variety of specialty coffees, teas, and light bites. It's an ideal spot to relax with a book or catch up on work. It's cute and cozy and offers great people watching on their front patio!
You can also read all about about my favourite travel essentials for women!
The Best Stores in Merrickville Ontario + Places to Shop!
Though small, the stores in Merrickville were amazing! From aromatherapy and candle stores, to cheese shops, to even a vintage record shop, there was no shortage of places to shop until you drop!
Vinyl Destination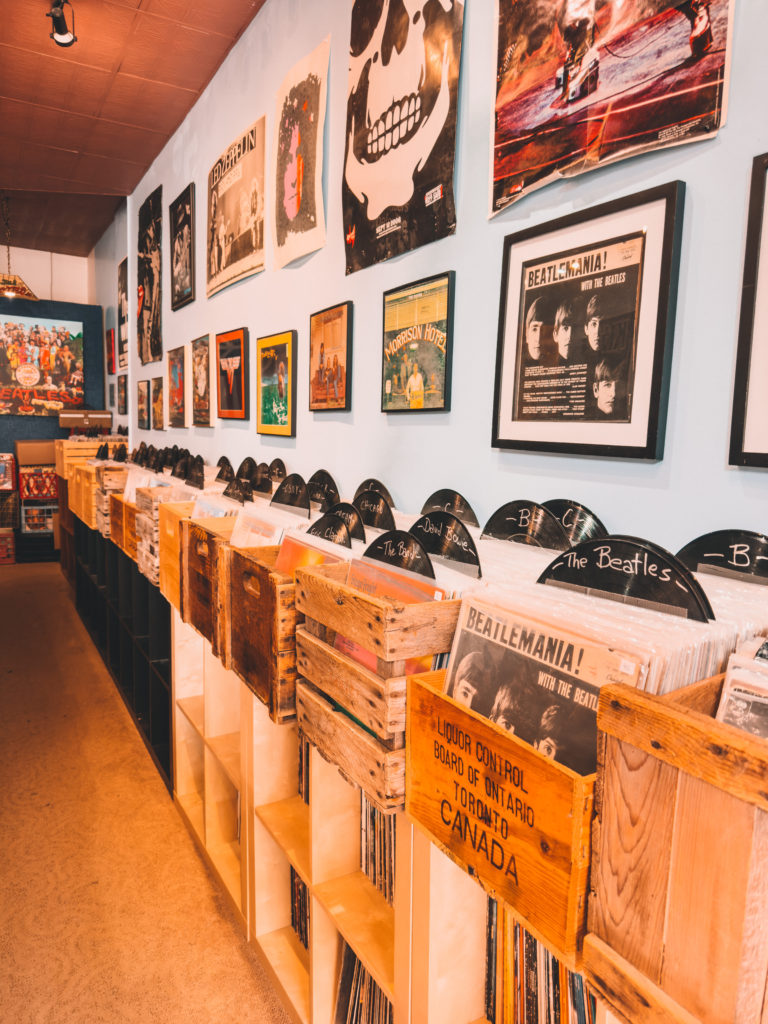 Originally this place got me because I spotted Taylor Swift's records displayed shelf by shelf. A true swiftie obviously goes right inside and acknowledges her!!
I sure am glad I went in though because the shop was so cool! They had every record you can think of so if you are looking for something unique, you can likely find it here.
Is it just me or does the music sound better when you get to listen to it on a vinyl record?
Vinyl Destination is a place to get groovy and get your hands on something special!
Pickle and Myrrh– Cutest store front in Merrickville Ontario!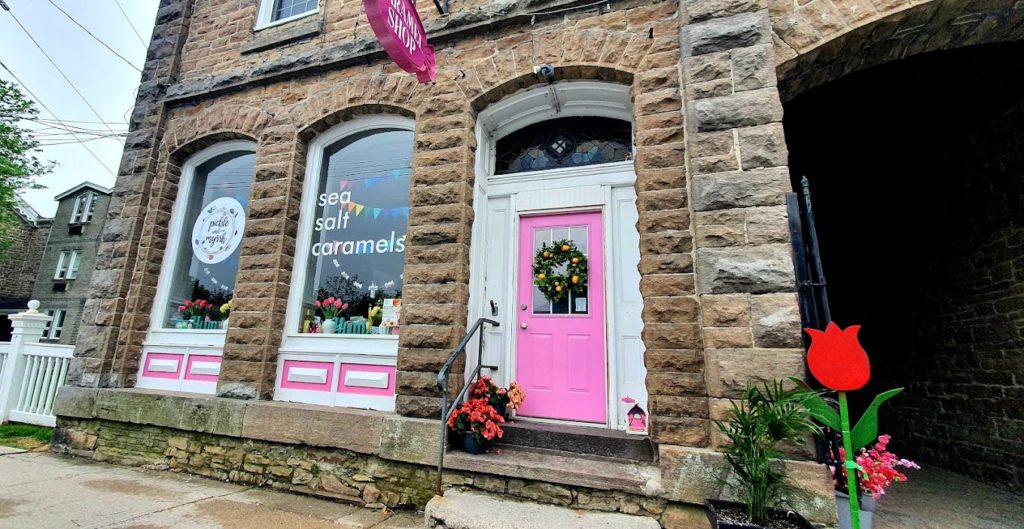 Go for the pink door at Pickle and Myrrh and stay for the sea salt caramels. We had some caramels waiting for us when we arrived at our accomadations ( Thanks to our host at Maple and Rose) and I basically could not stop eating them. OMG!
I ended up getting a few packs to take home as "Gifts" haha. I swear! We ended up seeing them in some of the neighboring towns we visited so they are definitely a thing!
Looking to visit some other awesome places in Canada? Check out my other posts below:
Wick Witch Apothecary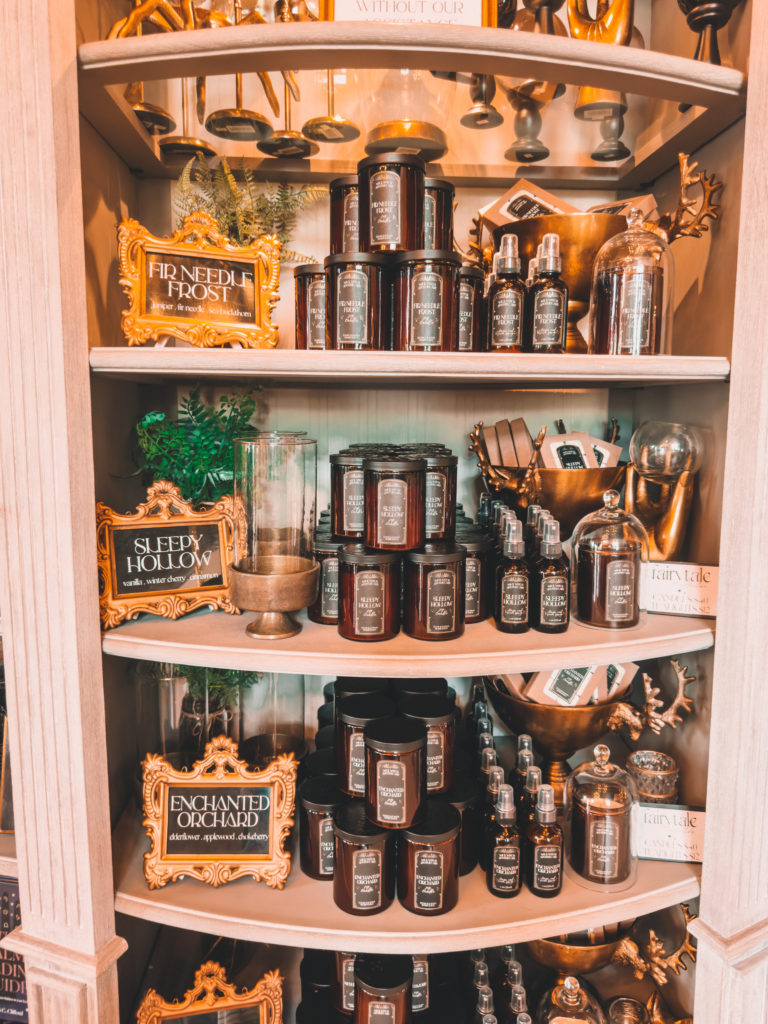 The Wick Witch is a store that you can get lost inside of. Whether you are into crystals or apothecary or not, it is something that will draw you in! It's legitimately so cool
The space is beautiful and is located on the best corner in town.
In addition to the crystal selections ( where you can choose gems based on your needs), they have beautiful candles that are made right in the back of the store. I went in planning to get nothing and left with 4 crystals and 6 candles LOL. Oops!
, , , ,
Abel Mountain Merrickville
File under cutest store ever! This place has it all: Women's clothing ( trendy and modern pieces), adorable home goods and accessories and such a good selection of baby items and toys! You can expect unique brands here and one of a kind pieces. If you are looking to do shopping for a special birthday coming up or for the holidays, this is the place!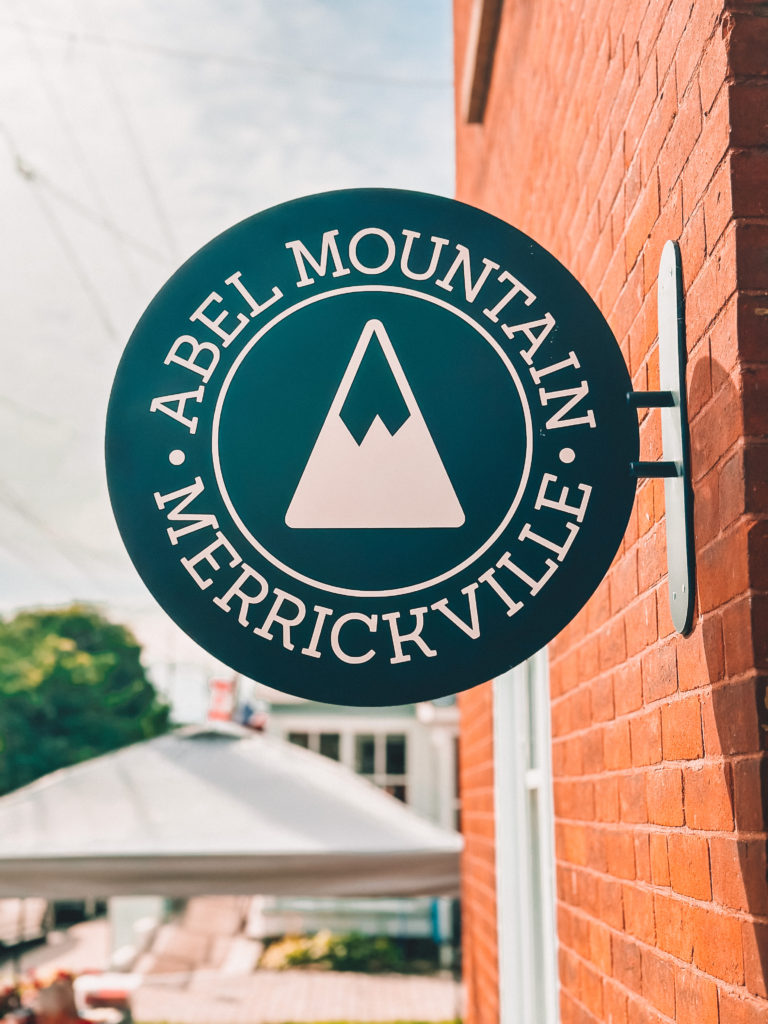 Things to do in Merrickville Ontario
Merrickville is best enjoyed by taking in all the stores, restaurants and soaking up the charm that it possesses. We spent 2 days walking on St Lawrence Street and Main taking in the historical architecture and cute small town vibes. Here is a list of some fun things to do in Merrickville to fill up your days above and beyond that!
Make sure to check out these things in Merrickville in addition to all the other fun places I named above: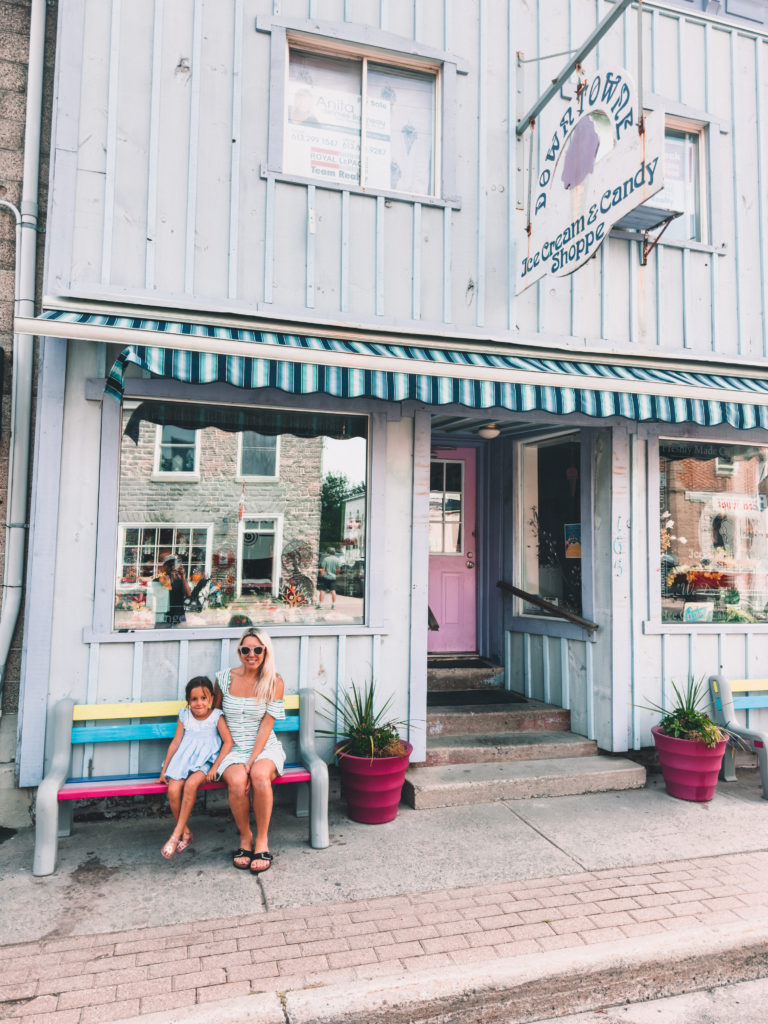 Downtowne Ice Cream Shope– cutest ice cream store ever with so many good flavours ( gelato included)! The exterior makes it look like a vintage ice cream shop from the 1950's and I couldn't be more obsessed!
Gray Art Glass Store– almost like a mini art gallery right downtown! So cool!
Hike the Rideau Trail: There are a few different trails within the area- one longer one that even takes you all the way to Smith Falls considering how eager you are for a good hike!
Visit Merrickville Blockhouse: See a bit of history at this designated National Historic Site. It was considered an example of the type of blockhouses erected for the defence of the Rideau Canal.
Mrs. McGarrigle;s Fine Food Shop– Try all their gourmet products, cheeses and especially their specialty mustard items!
Quick Links- My Amazon Travel Favourites
---
Looking for to do a road trip to Merrickville, Ontario?
---
I hope you enjoyed reading about all the amazing things to do in Merrickville and that you get to experience the charm of this small Ontario town!
I hope to go back in the winter and visit it during the holidays because it reminds me it would be decked out and a cozy place to spend a few days. Pair it with some skating in Ottawa and you have yourself another perfect weekend!