If I could describe India so far..I would call it "organized chaos".
I arrived in New Delhi in the dark of the night and I got into the car having that "Where the hell am I/Is this deja vu/What day is it" feeling. I felt as out of it as Lindsay Lohan at 2am on New Years Eve night .  I rode in the back of the car trying to register where I was and although I couldn't see much, I could feel it. I knew the crazyiness was lurking within the grey, foggy layer that filled that sky and I knew that the minute the sun rose, it would shake me to the core.   We made our way to the inviting oasis that is The Oberoi New Delhi and I'm pretty sure they are part hotel chain/part jet lag cure center. I fell into their soft cashmere like bedding and went into a short but sweet sleep coma. I only slept for a few hours but woke up feeling like somebody kissed every inch of my body with energy! They even put fresh flowers in the room each day which is a great site to wake up to. 

I peeled myself out of bed really early, did a quick yoga class and then soaked myself in the bathtub … washing off the last little bit of the long flight.  Next, we had a delicious warm breakfast that was filled with strong coffee and overflowing pastries like waffles and pancakes and….. dammit, I totally thought I would lose weight on this trip. 
I've been fortunate to stay at some beautiful hotels but The Oberoi brand may just be the best place I have ever stayed. Before we even travelled to India, they were so accommodating to all of our questions ( and I had a lot of them let me tell you!). They even went as far as making dinner reservations and booking our train tickets for us.  It was the definition of what luxury should be- it made me feel like I was at home (comforting and "mom" like) and tended to our every need yet it was quiet and peaceful. From the service to the food to the design scheme, I couldn't help but utter "home sweet home" everytime we pulled into the hotel from a journey into the city. Most people are excited to leave Delhi but I kind of wish we were able to stay another few days so I could simply enjoy more of this place. 


Once we were fueled up and put together, we set out to explore the main sights of Delhi where my eyes were widened in ways I could not explain. We started the day at the Humayun tomb and dived into the inspiring architecture of the many historic buildings of India. We then went to the Swaminarayan Akshardham temple where you are not allowed to take photos or enter without being fully covered. Naturally, I was the only person not welcome out of our group.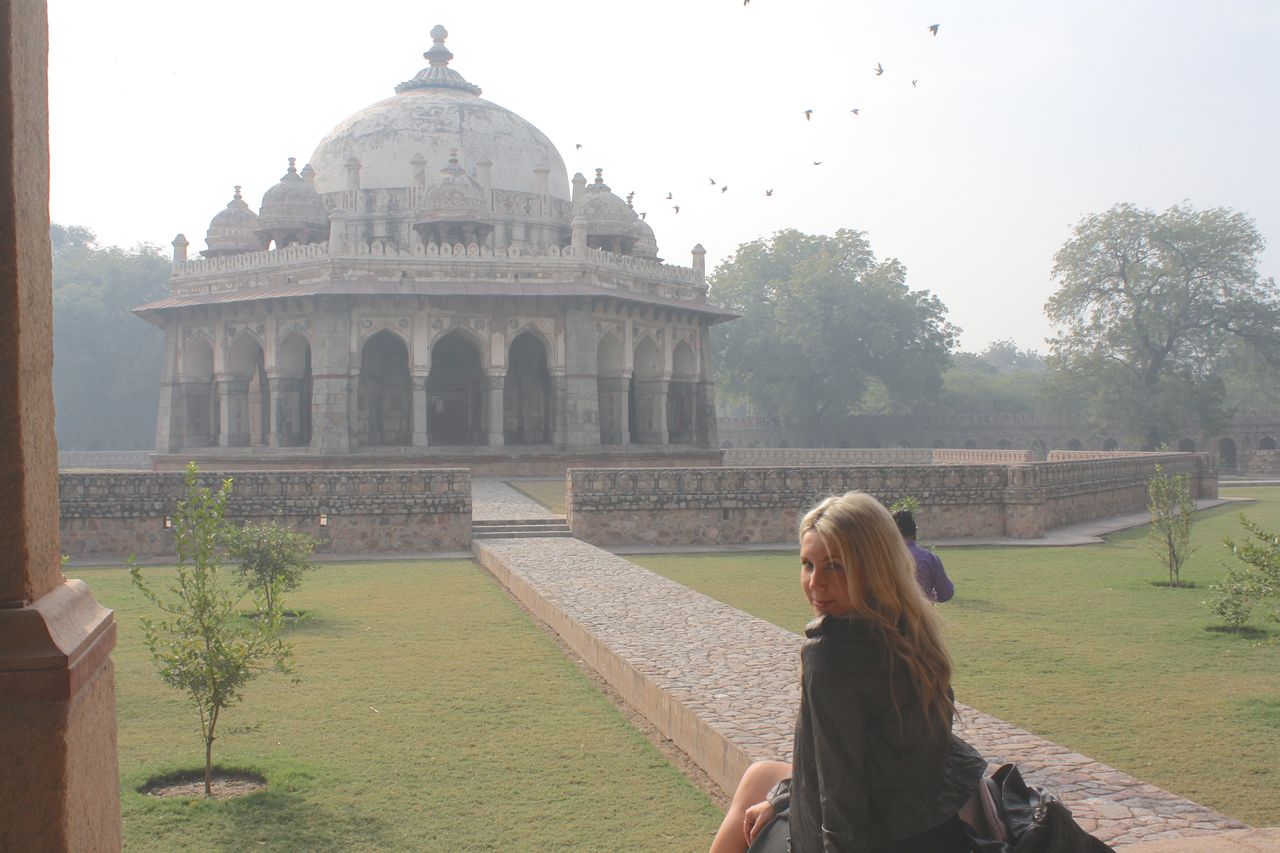 Next we went back to our hotel and met up with my bestie who was meeting us at the hotel since she came in on a different flight. We got into the Indian spirit by sipping on cups on cups of Chai tea and waited out a light rain fall! We soaked up a bit more of The Oberoi and gawked at the sexy dip pool. Sadly, it was too cold to go in. We did lunch at a cute restaurant near by called Lodhi Gardens where we toasted to our first day in this country by doing Ginger shots…..yes that's right- Girls Gone Mild.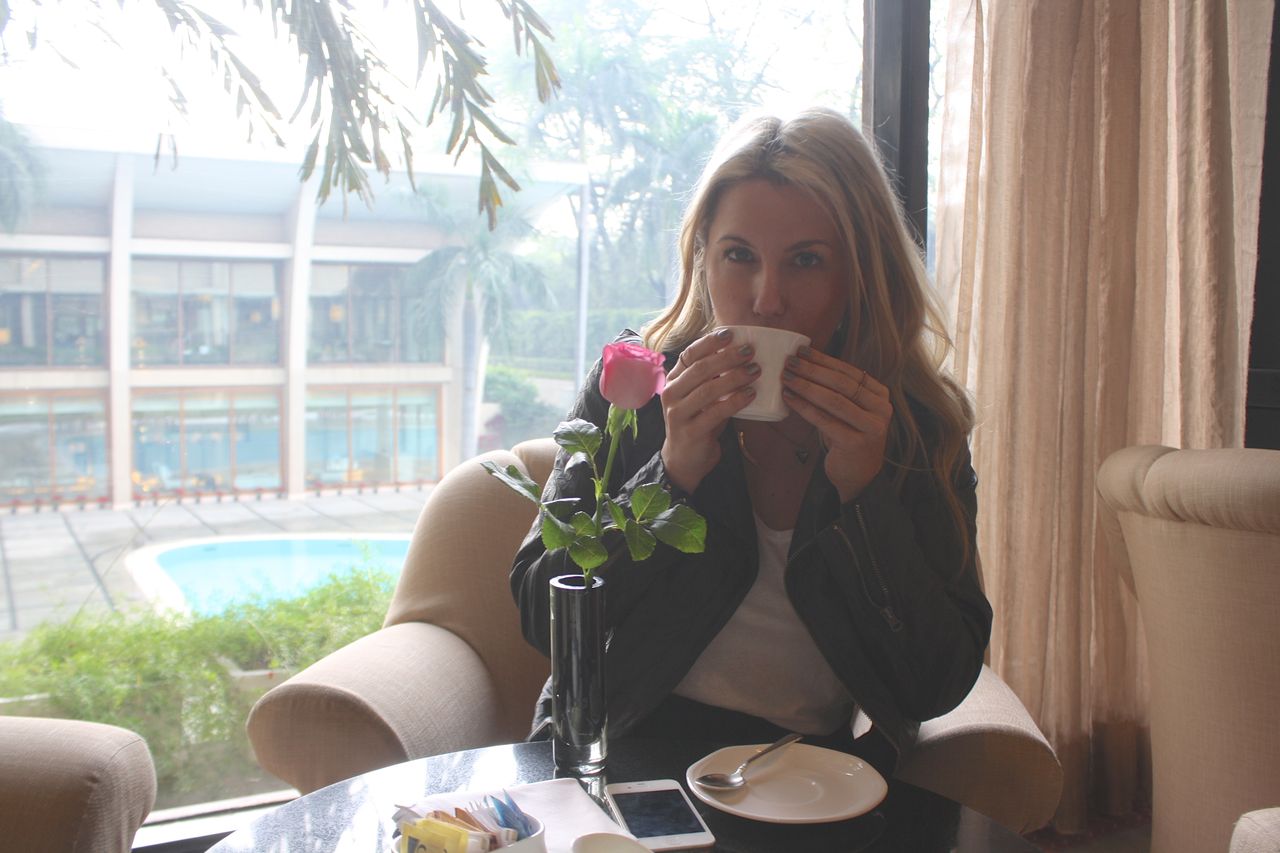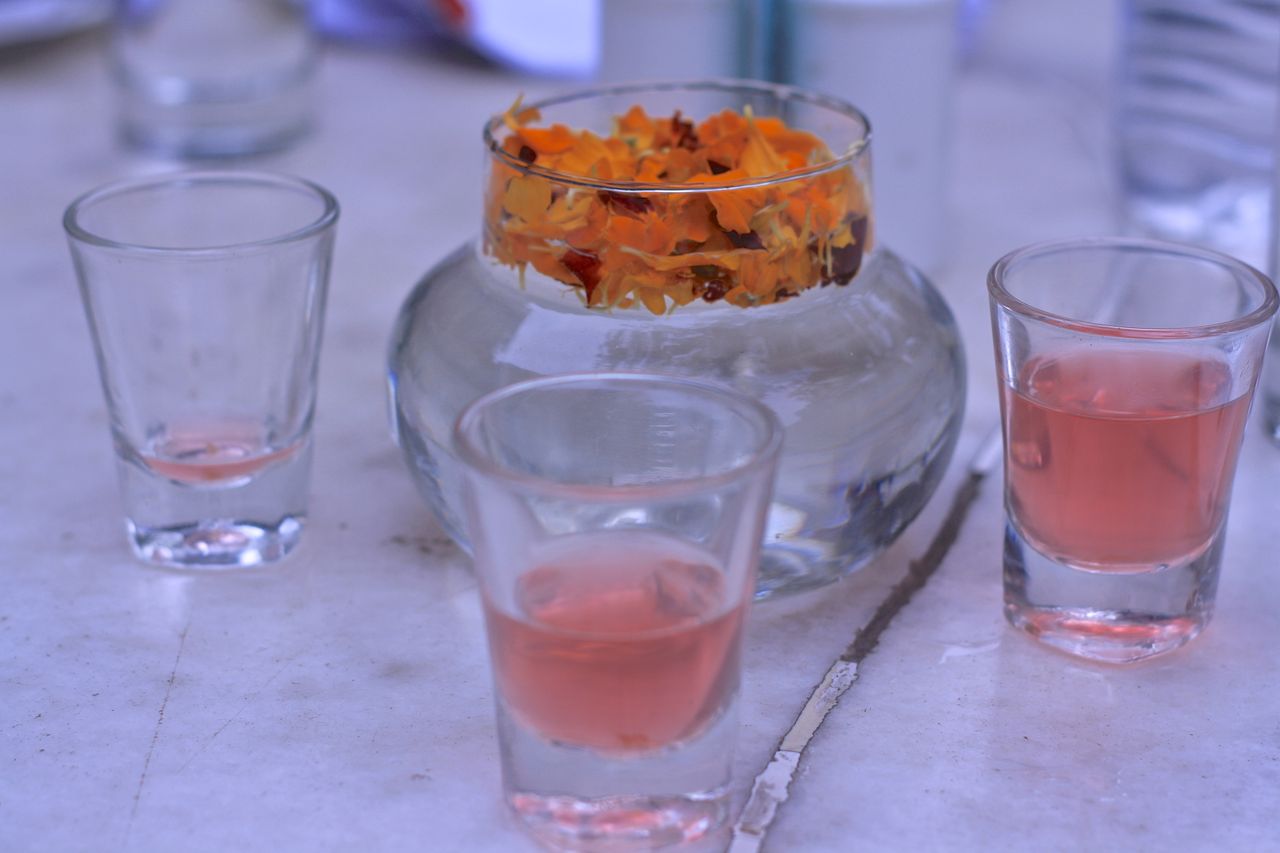 We finished up our day by hitting up the area of the city called Old Delhi where our senses were assaulted. There were flowing smells coming at us from every corner we turned. There was desperate, mad, sad, free but mainly warm expressions from an overwhelming amount of people that surrounded my every step. The noises that filled my ears were made up of honks, music, chatter, spiritual chants,  pleas, laughter and random animal sounds…making my ear drums feel like Coachella was a yoga retreat in comparison. It was quite overwhelming at first but thankfully that feeling soon passed.  I slowly but surely began to adjust. Its so amazing to see how easily our bodies can adapt when they need to. Crazy machines I tell you! We rode around in a Rickshaw which is a three wheeled bicycle contraption and scooted through the alleys like a ping pong ball. It was exhiliaring and only a little bit scary. I bought beautiful silk at a mega good price so I can make silk pillow cases when I get home. Excited! I love doing stuff like this in different cities..it is definitely the best way to immerse yourself in the culture.

Although it has only been one day, I am loving India so far! Our next stop is the Taj Mahal…a bucket listen destination x 10 for me!!! AHHHH!