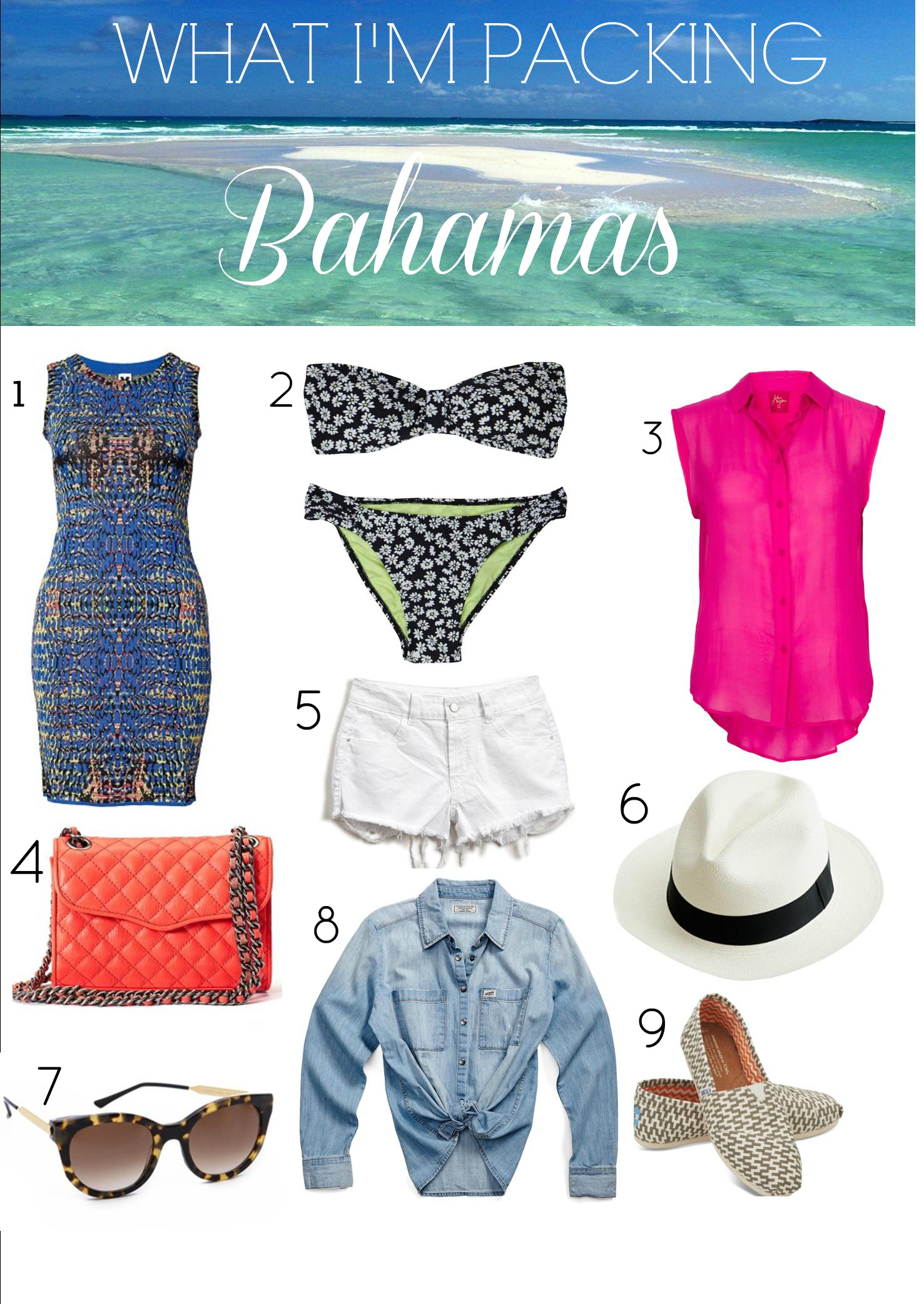 After spending a month at the hospital with my dad and having him pass away just over two weeks ago, it is safe to say that the last little bit has been mentally and emotionally draining. My mom and I decided we needed to take a quick trip to get some much deserved rest and rejuvenation so we booked a last minute getaway to Exuma, Bahamas.
I am really excited to get away from everything including this disgusting, never ending winter.
Here are some items I will be packing!
1. Missoni Dress from Eluxe.ca (perfect with flats for a nice dinner out!) // 2. Floral Bathing Suit from Forever21.ca (No tan lines with this bather) // 3. Pink Blouse from John & Jenn ( local designers in Toronto- yes please!) 4. Rebecca Minkoff bag from Exlue.ca (that colour is everything) // 5. White denim shorts from Guess (what's a vacation without a pair of daisy dukes) // 6. Hat from J. Crew (just necessary) // 7. Theirry Lasry shades from Shopbop.com //8. Chambray button up from Guess (it goes with everything and can even double as a cover up) // 9. Tom x Jonathon Adler Shoes (THE MOST COMFY!)