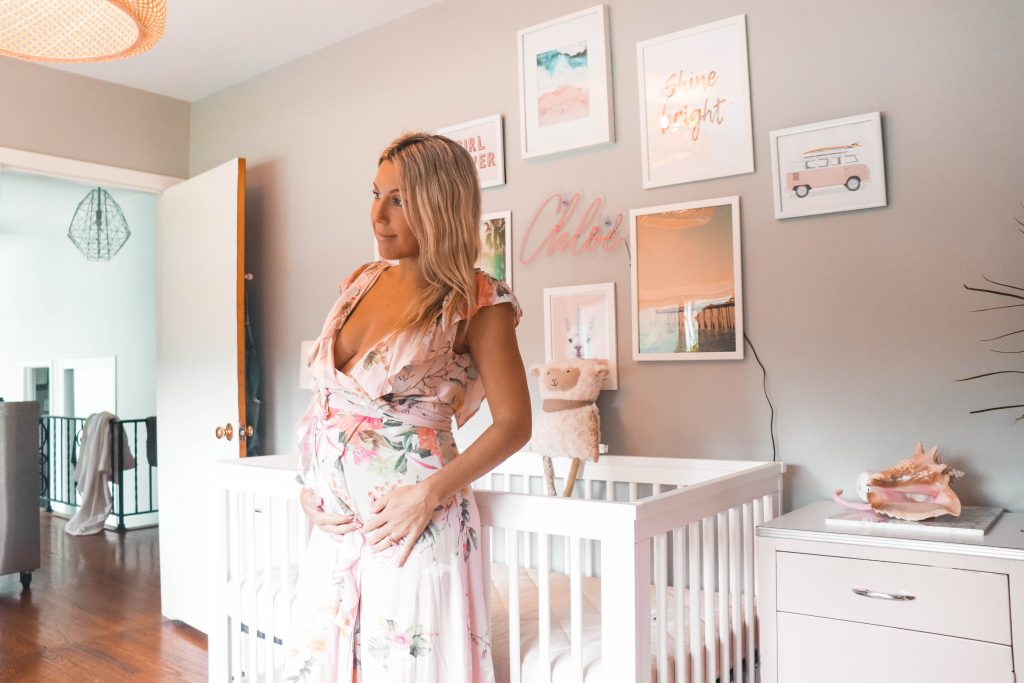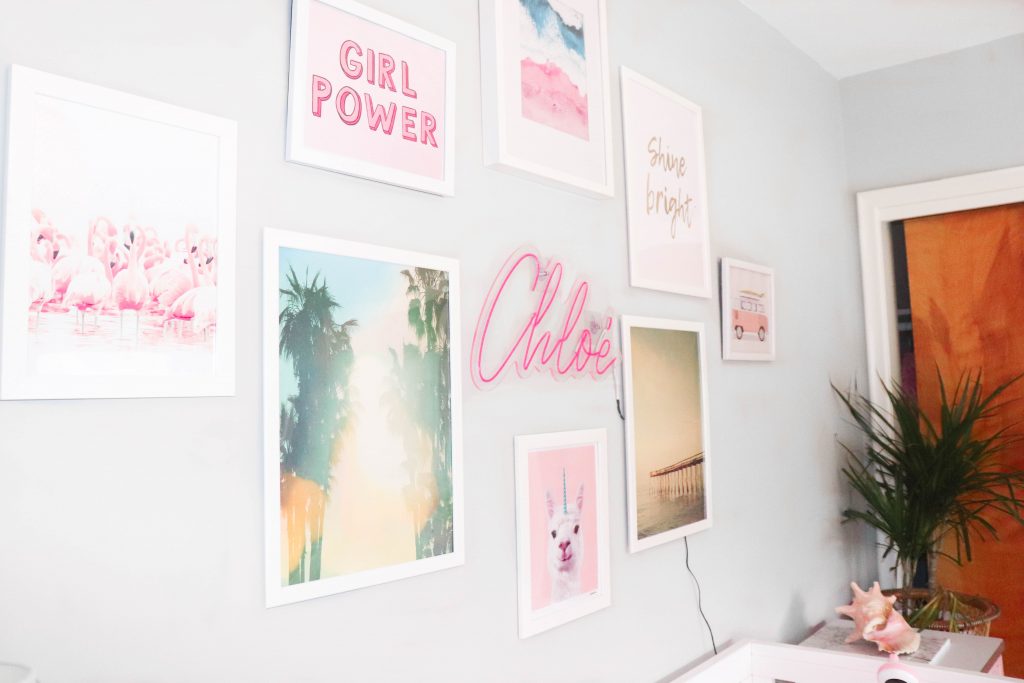 So excited to finally share Chloé's nursery with you! I wanted to do it before she was born but the big neon light smack in the middle of her room couldn't really be hidden!
This room has really become a favourite in the house……for not only us but our pup Finn very much fell in love with this room early on and would sit on the carpet for hours staring around at all the action.
I am so glad we got everything organized before she was born because now that she is here…it's safe to say a lot of action has been happening in there. She is sleeping in a bassinet in our room but her change table is in there and I escape here to breastfeed.
We got the majority of our items from buybuyBABY. Below is a breakdown of each item!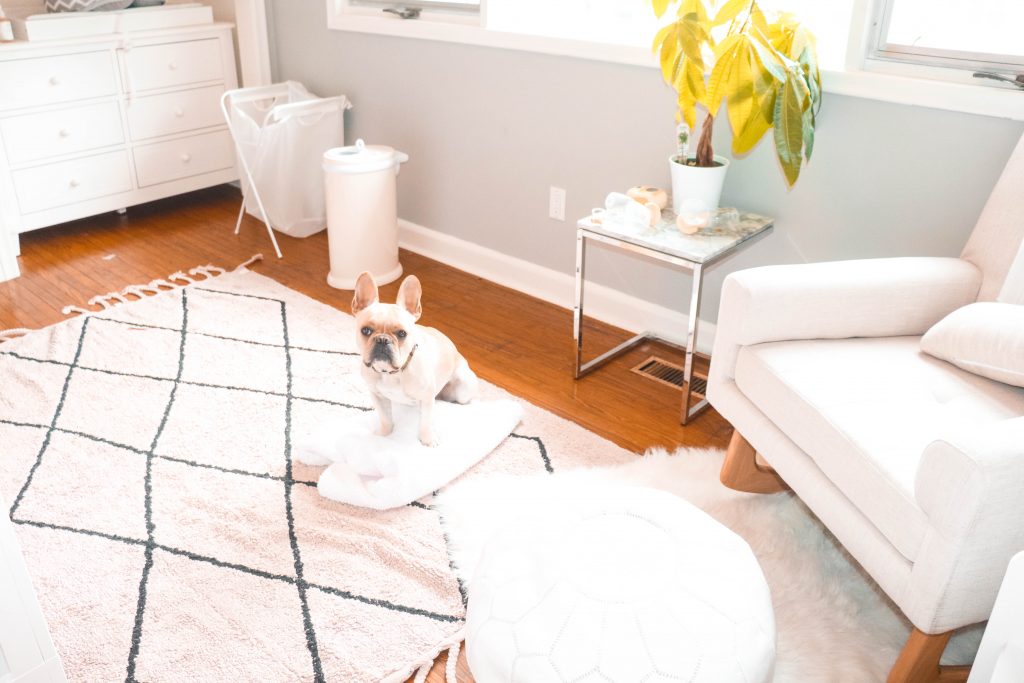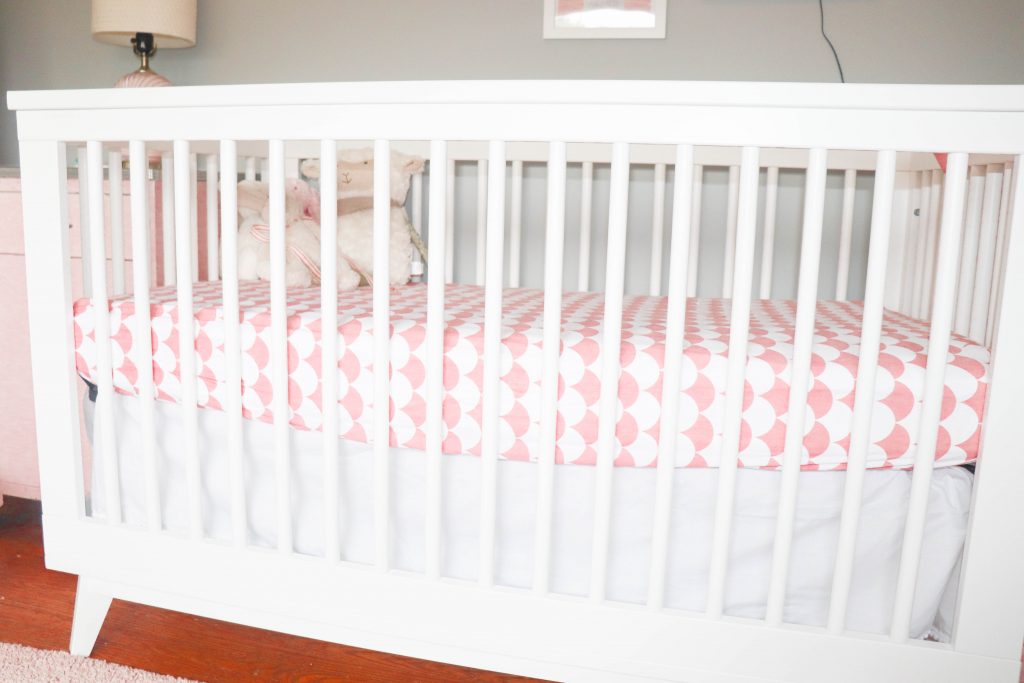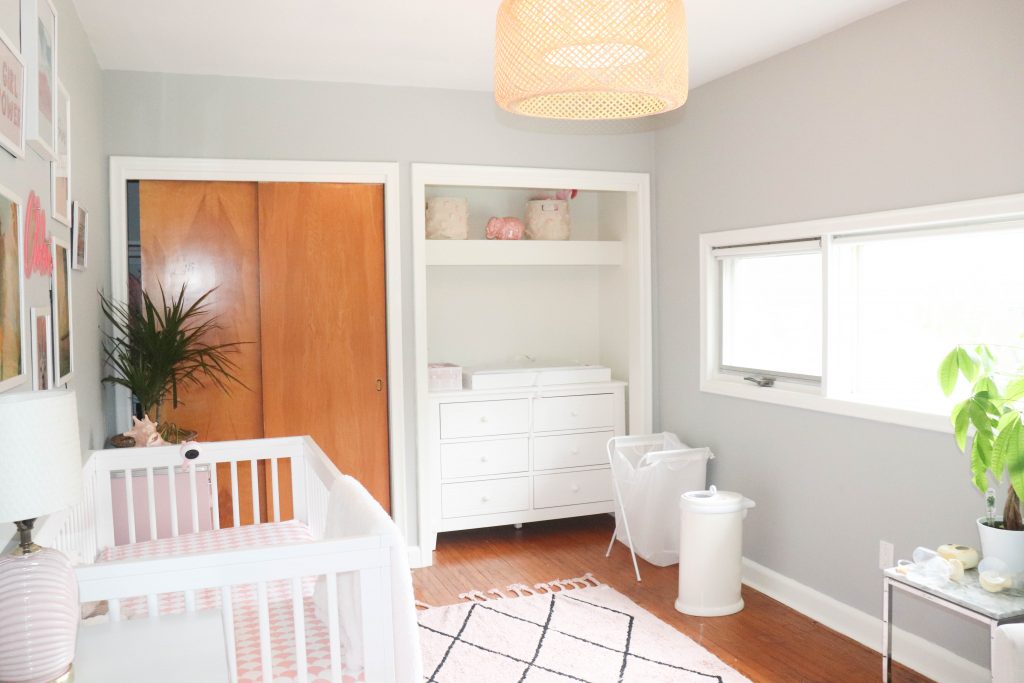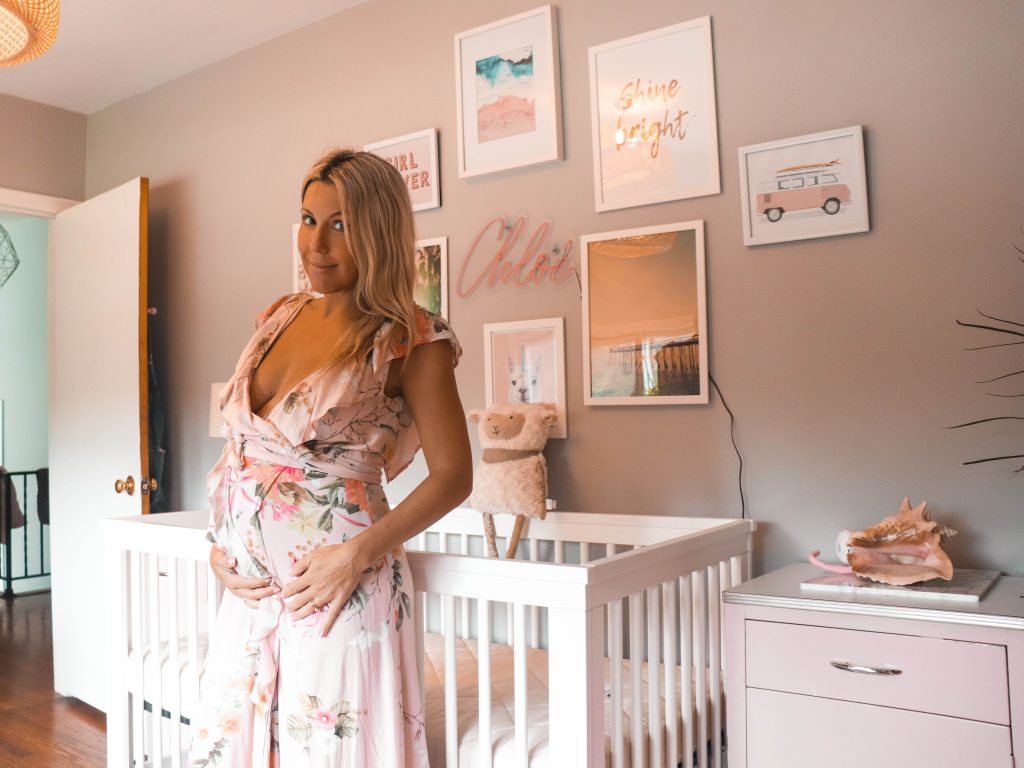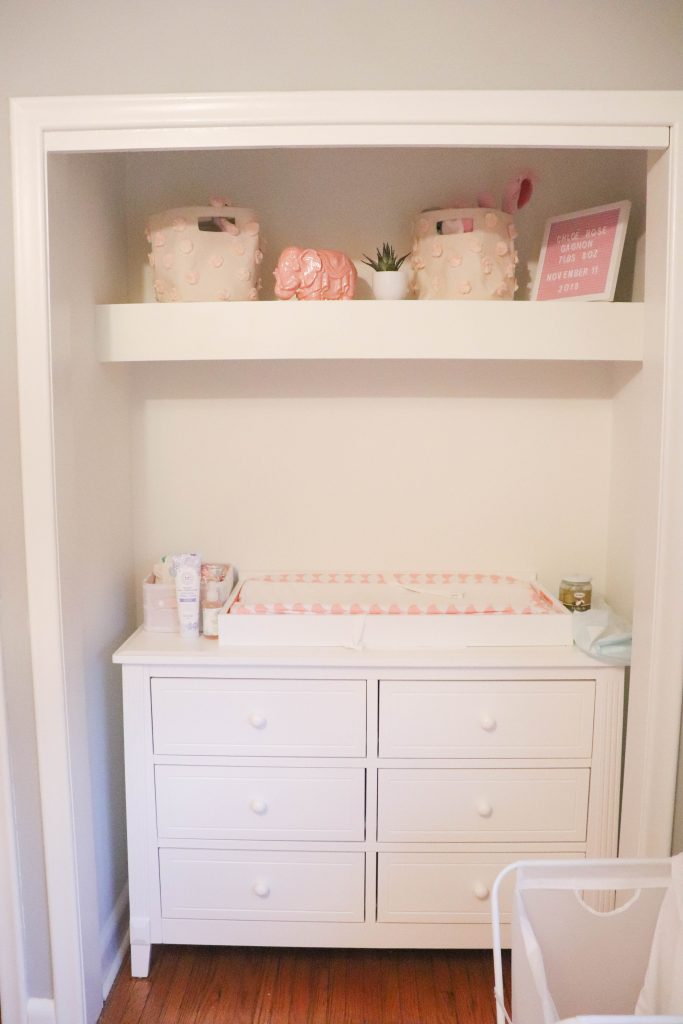 FURNITURE:
We went with a Baby Letto crib which is a 3 in 1 coververtabile crib so it can essentially be used for a long time! We choose this one based on that but also because we loved the mid century sleek design of all the Baby Letto line!  The crib was so popular that it kept selling out so we had to wait for it for a few weeks until it was re-stocked!
The beige/white one with light walnut legs is also from BuybuyBABY and the brand is called Nursery Works. At first I felt a bit iffy about getting a rocker…Is it worth it?? Why are they so pricey? But honestly- everyone said it was worth it in the end. This one is sooo comfortable, reclines, glides and is so spacious. They have so many to choose from so it was hard to pick!
We went with a set from Living Textiles! We got a cute bed skirt that is white with pom pom's along the trim and then a scallop pink patterned mattress cover. We didn't want to overdo the pink so the white skirt balanced everything out!
I wanted a plain white bookshelf so when I was at buybuy BABY, the consultant there directed me to the best selling ones. The one we got fits perfectly
Ours is from Lorena Rugs and get this guys- it is WASHABLE! I fell in love with the designs and styles of the rugs but the fact that they are SO practical for babies and kids made me confirm that I needed one. The designers behind the brand work side by side with more than 170 artisans who take care of every detail in the most handmade elaboration process which is always nice to know. I have a feeling Chloe won't be making a mess JUST yet but with Finn around, I can see myself needing to throw this in the wash forsure!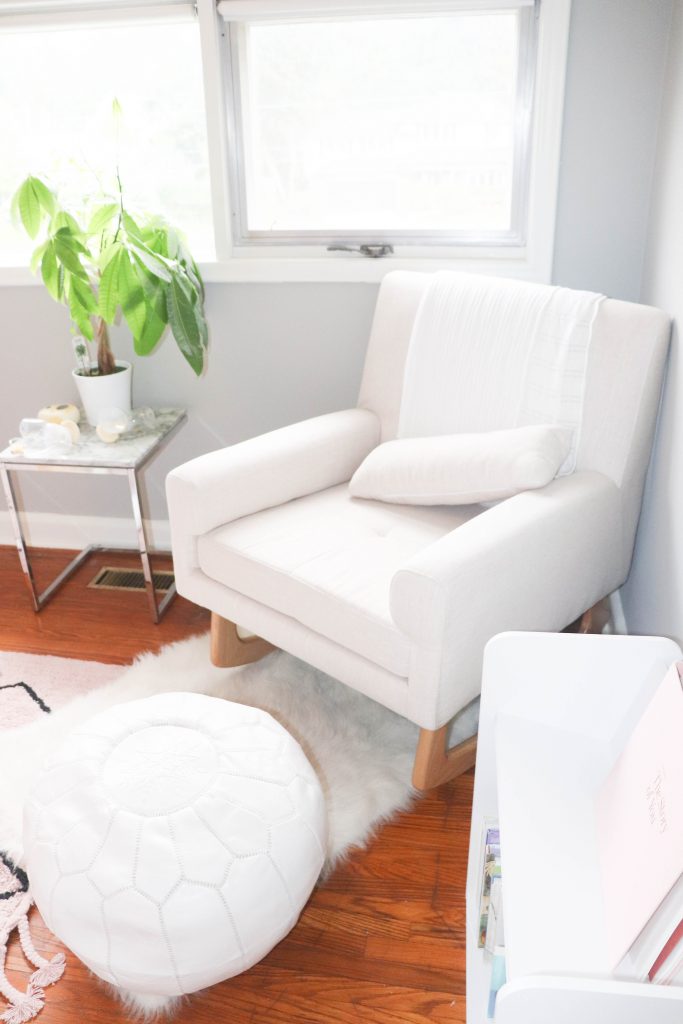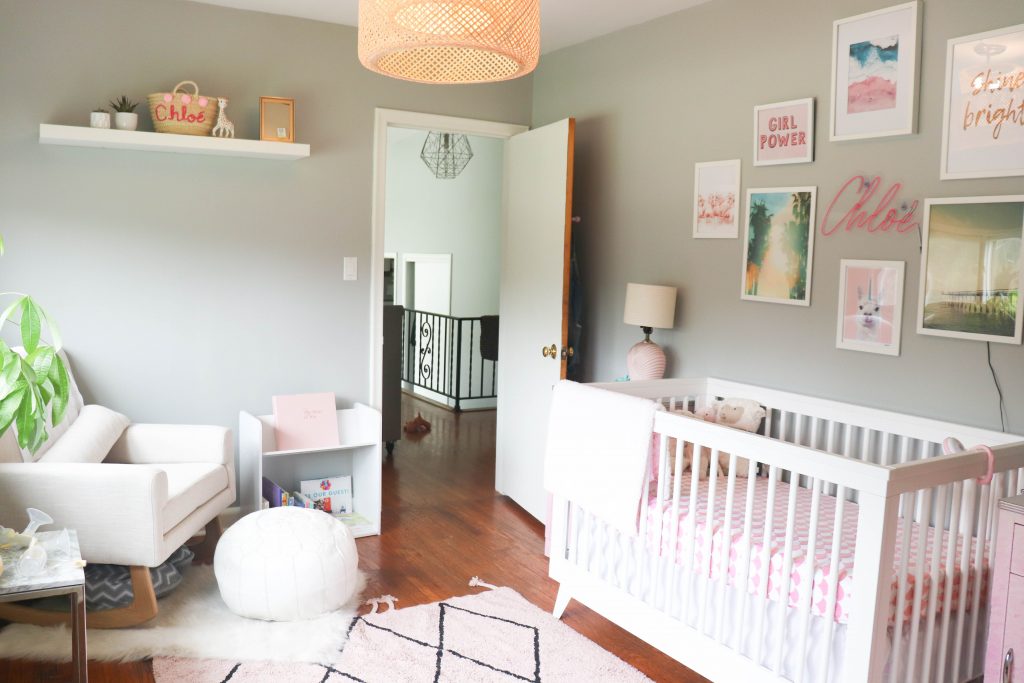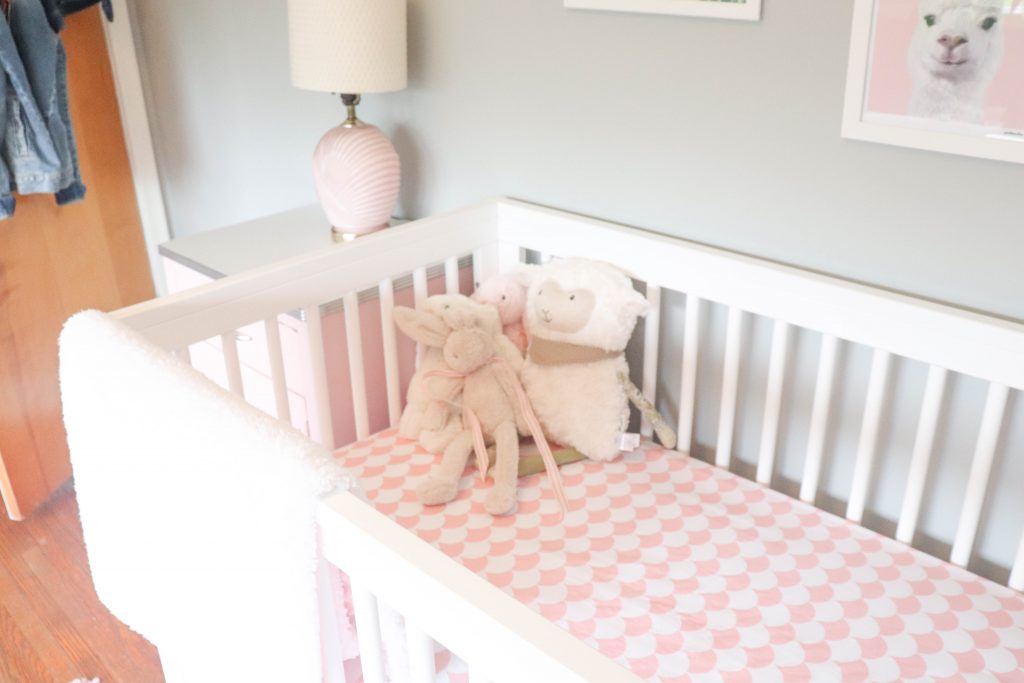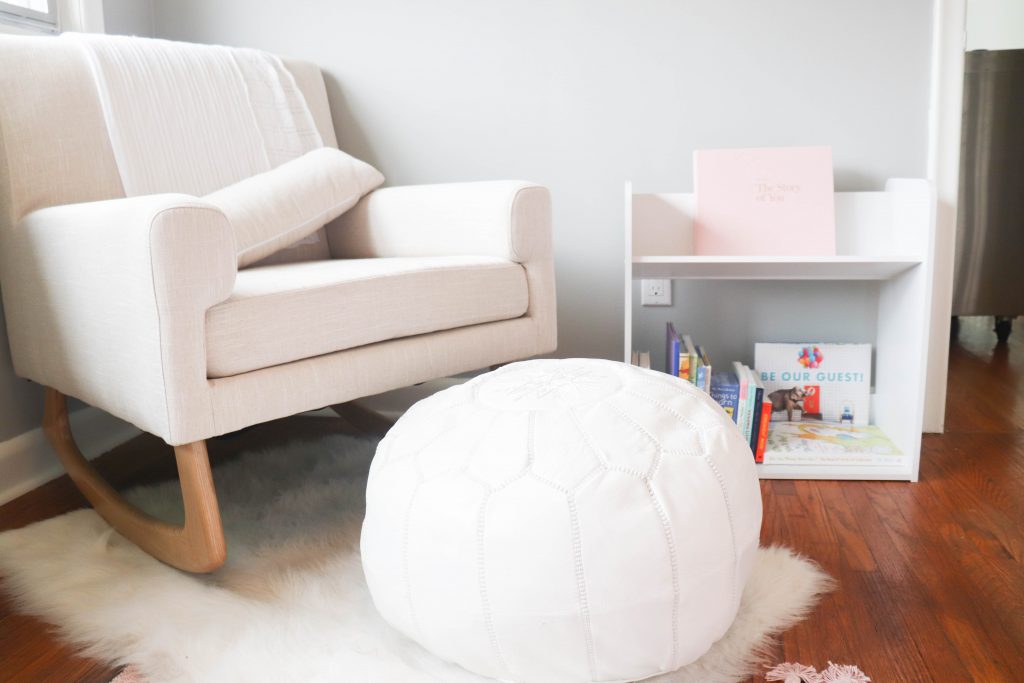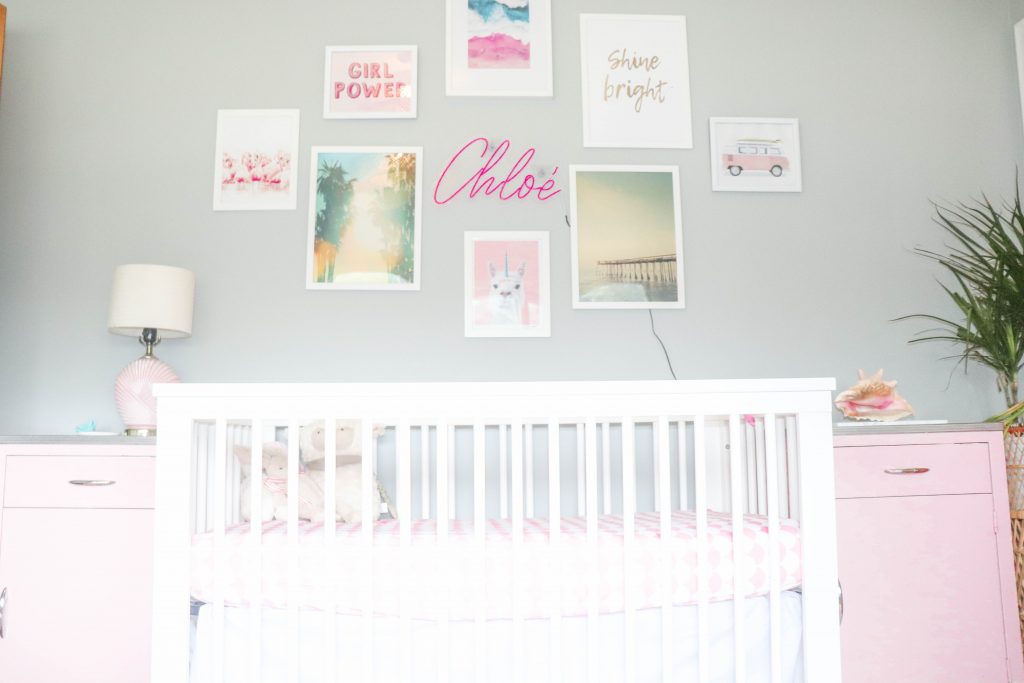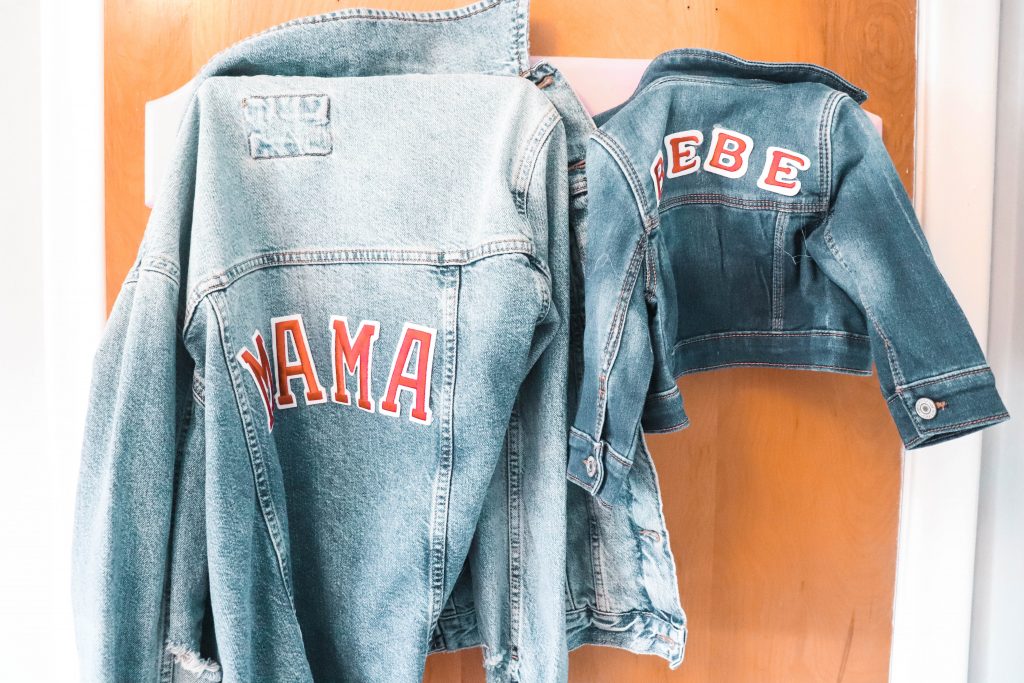 DECOR:
I got most of them from Etsy ( downloadable ones that I just printed on my owns with Ikea frames)
POM POM BASKETS
I put these baskets on my registry and they are great storage pieces. They are from the brand Pehr
Chloe's neon sign above her crib is from an Etsy shop ( linked above). It was completely reasonable at $150.00 dollars! We knew we wanted this to be the focal point in the room and it was something that she could have in her room for a long time!
WHITE POOF
This pink poof will be used to prop my feet up on when I don't want to recline and it also just looks cute!
This one is from Crane and it has been amazing so far. We started using it in our room and it's crazy how much it has already helped my husband's nose bleeds. We live in an older house so air circulation isn't always the best so this made me feel so much better to have! It is proven to help prevent not only sicknesses but also helps to support a newborn's fragile lungs
We got this one from Ikea! We thought it went perfectly with the boho beach vibe we were looking to have in the room!
K i have been obsessed with filling the pages of this book out. It is from Artifact Uprising and I can't tell you how good the quality is from this company. I got our wedding album from them and I think I will order every album book from them moving forward. The baby book in particular comes with pre-printed pages like "HOW MOM AND DAD WERE BEFORE YOU WERE BORN", "HOW DID WE FIND OUT ABOUT YOU" etc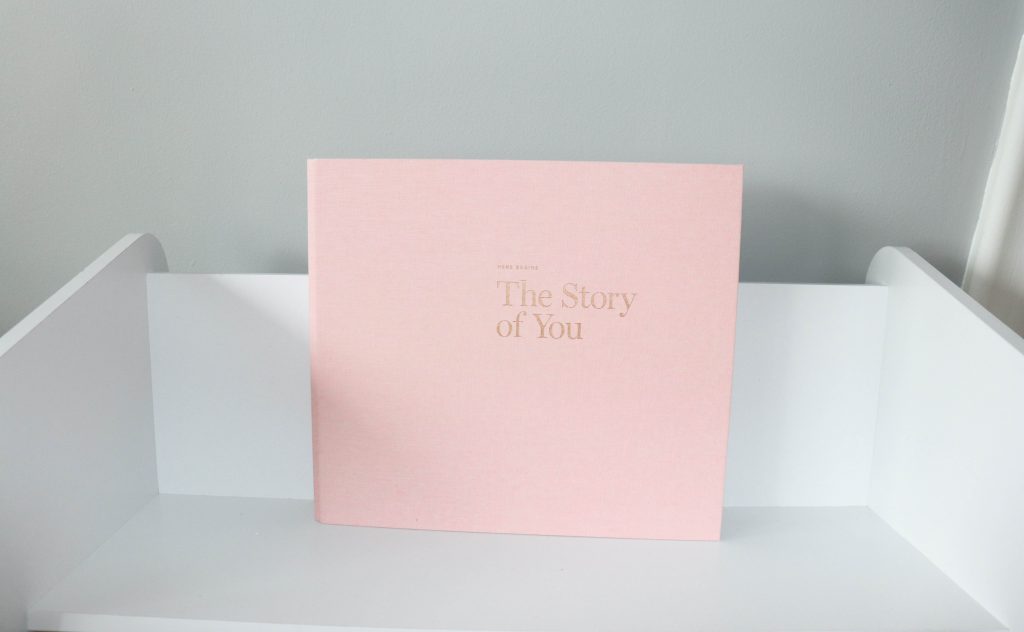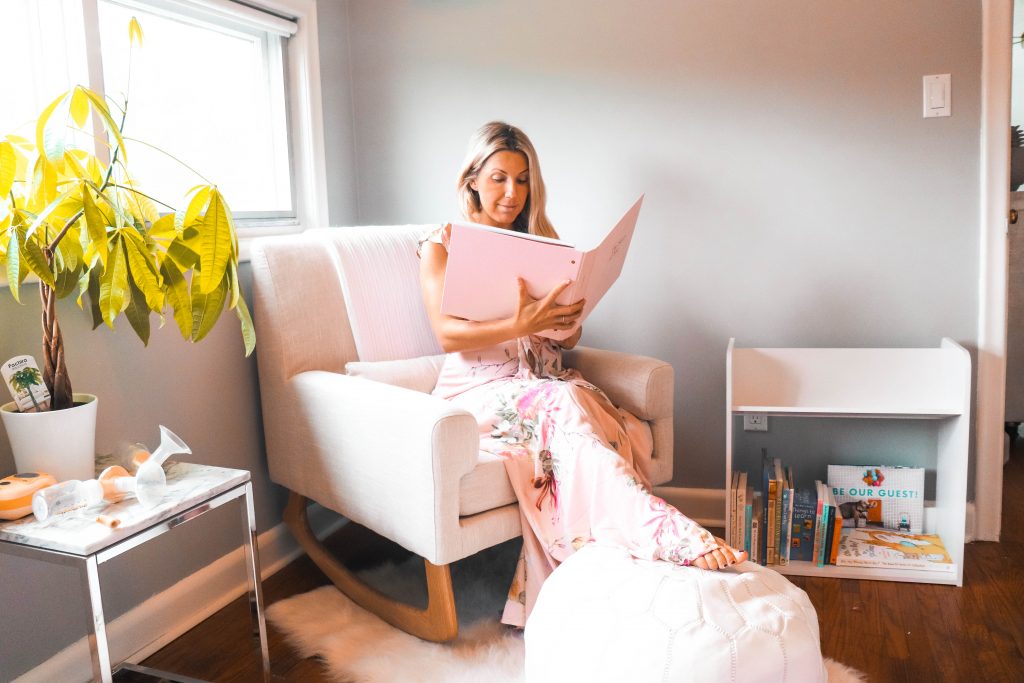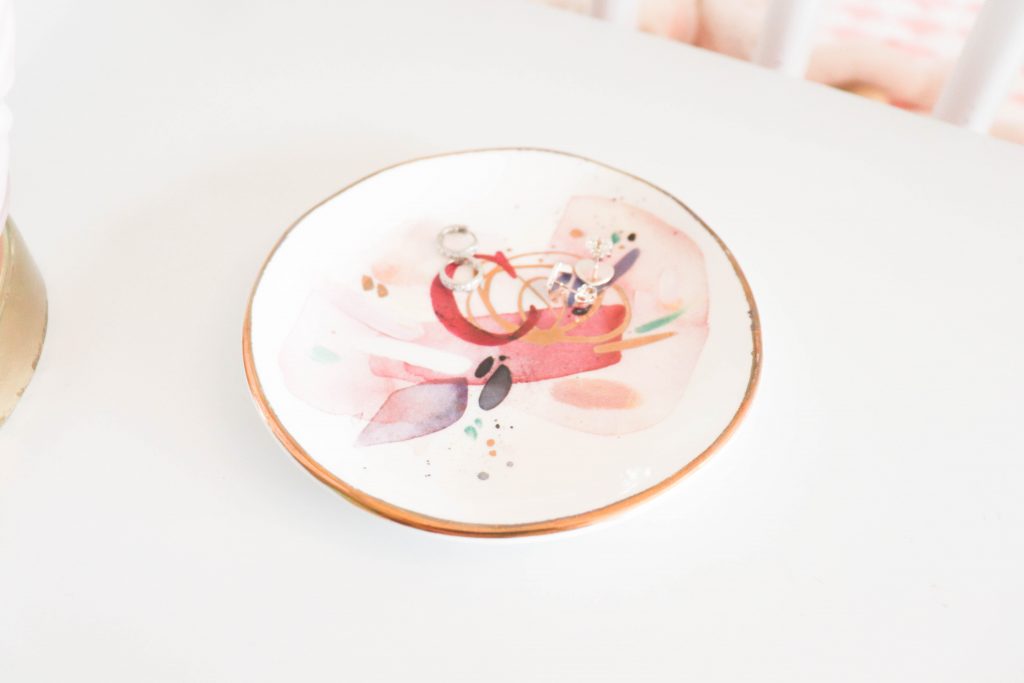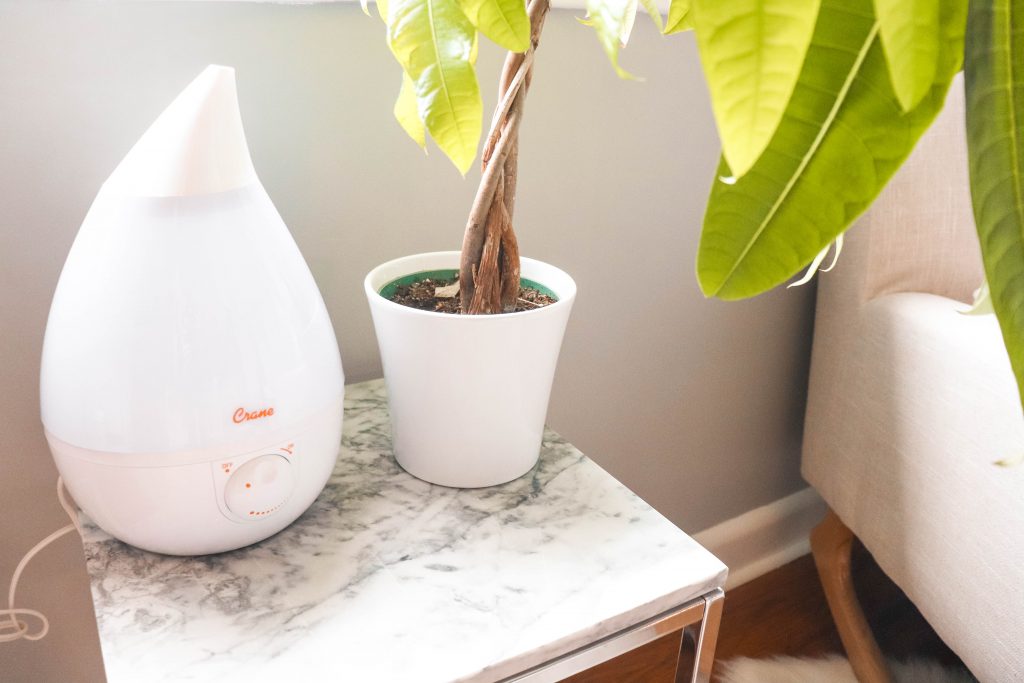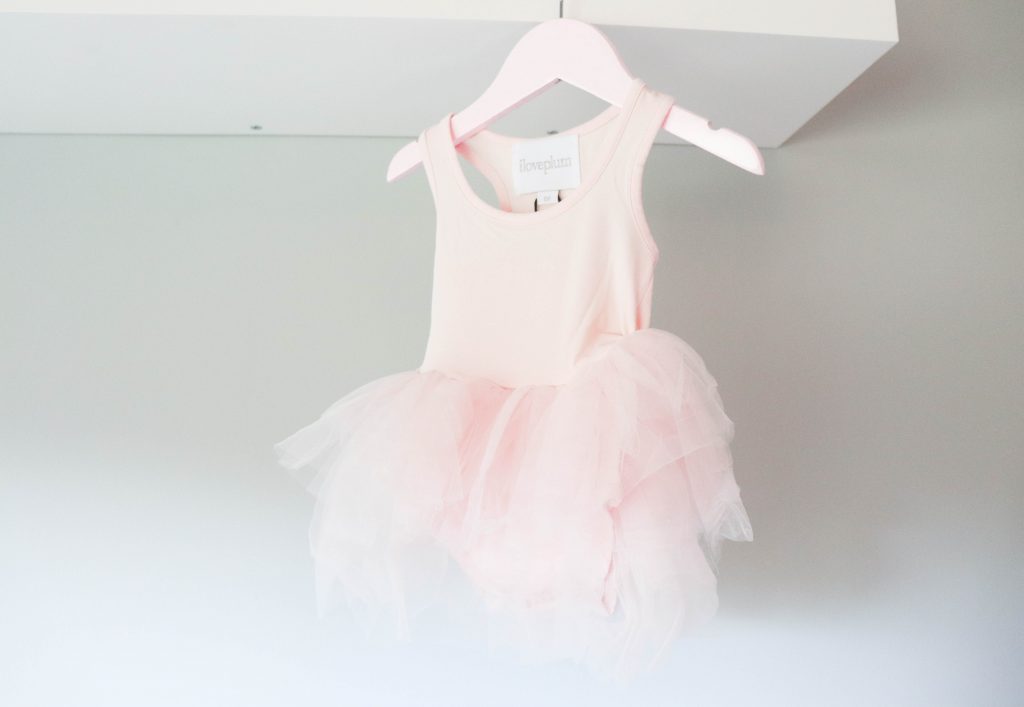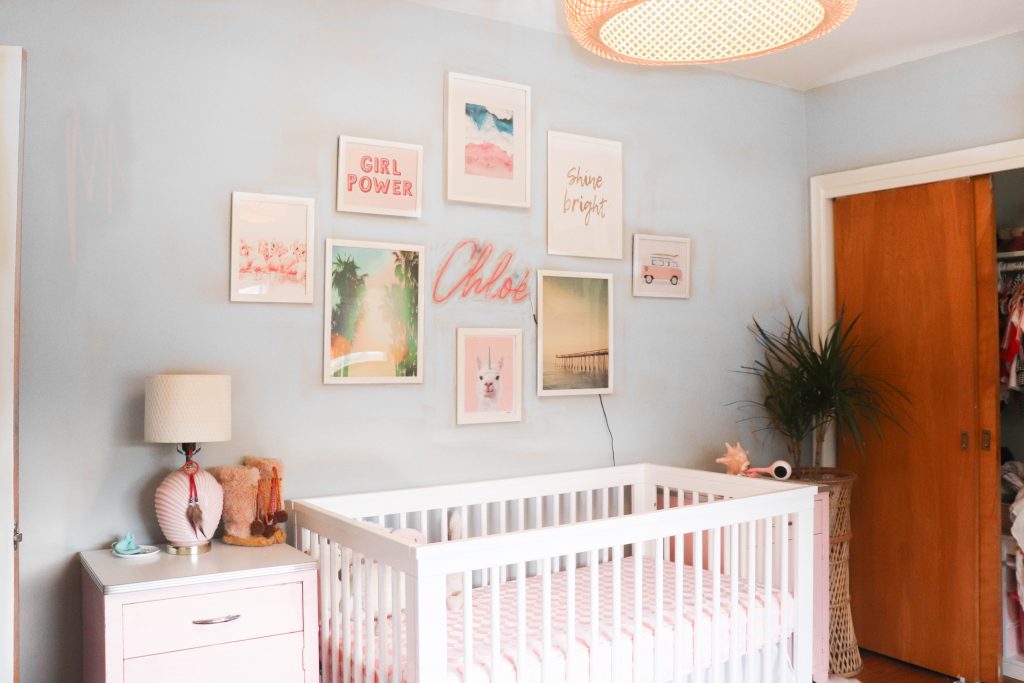 This post is in partnership with buybuy BABY, a brand I love.
All opinions here are my own.