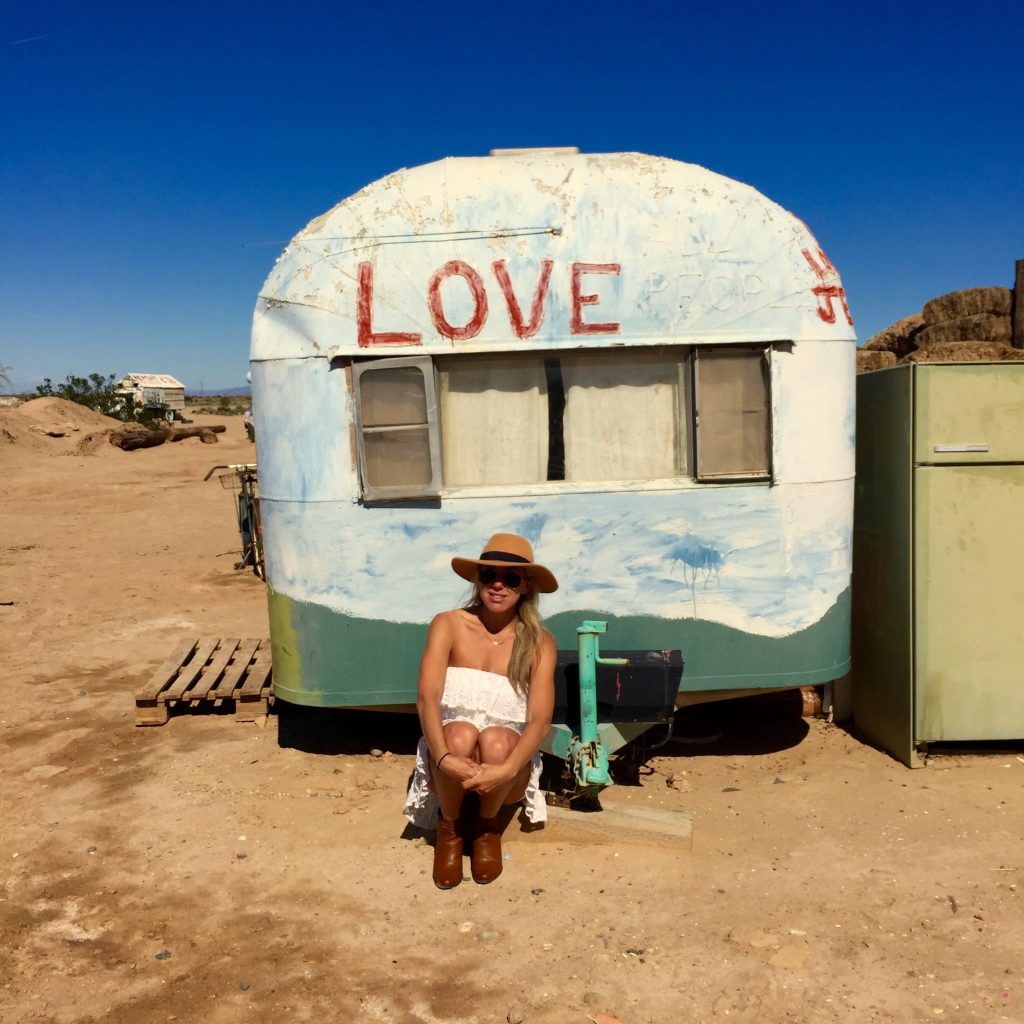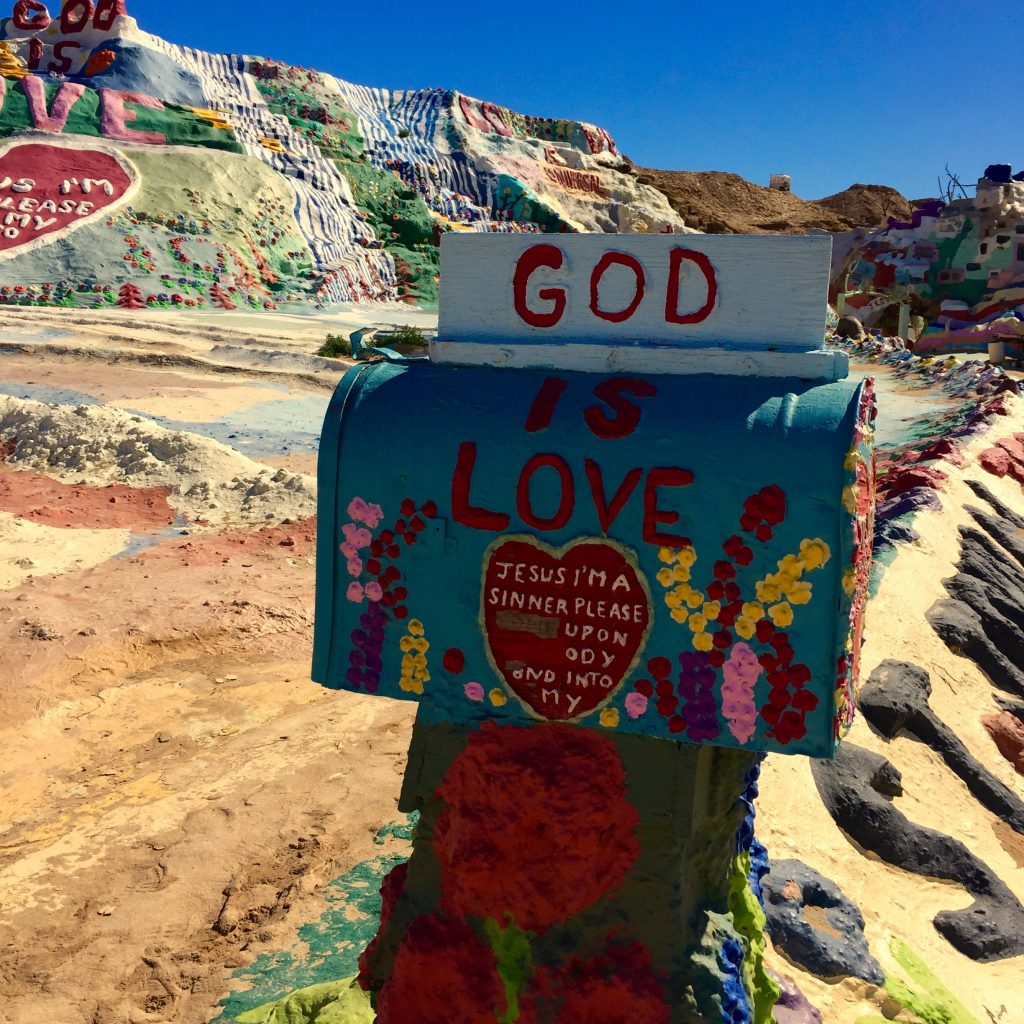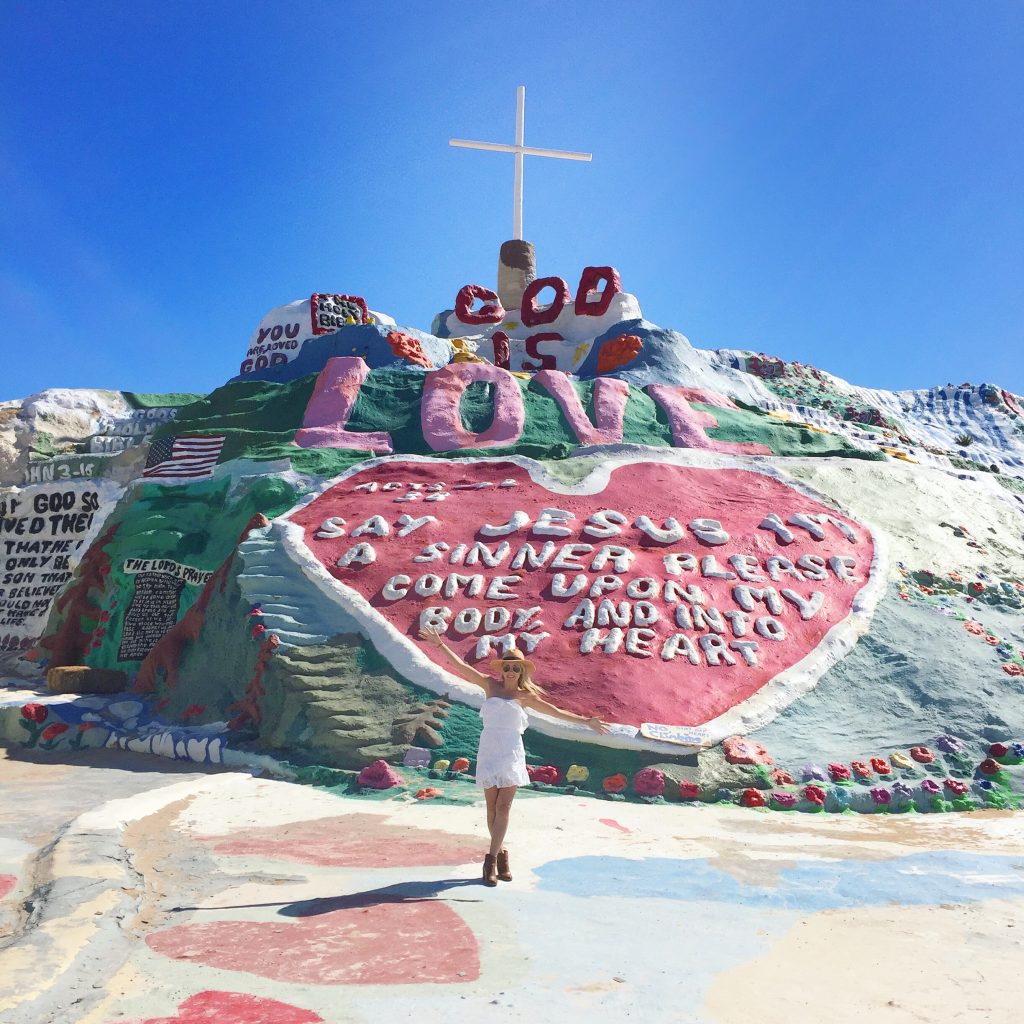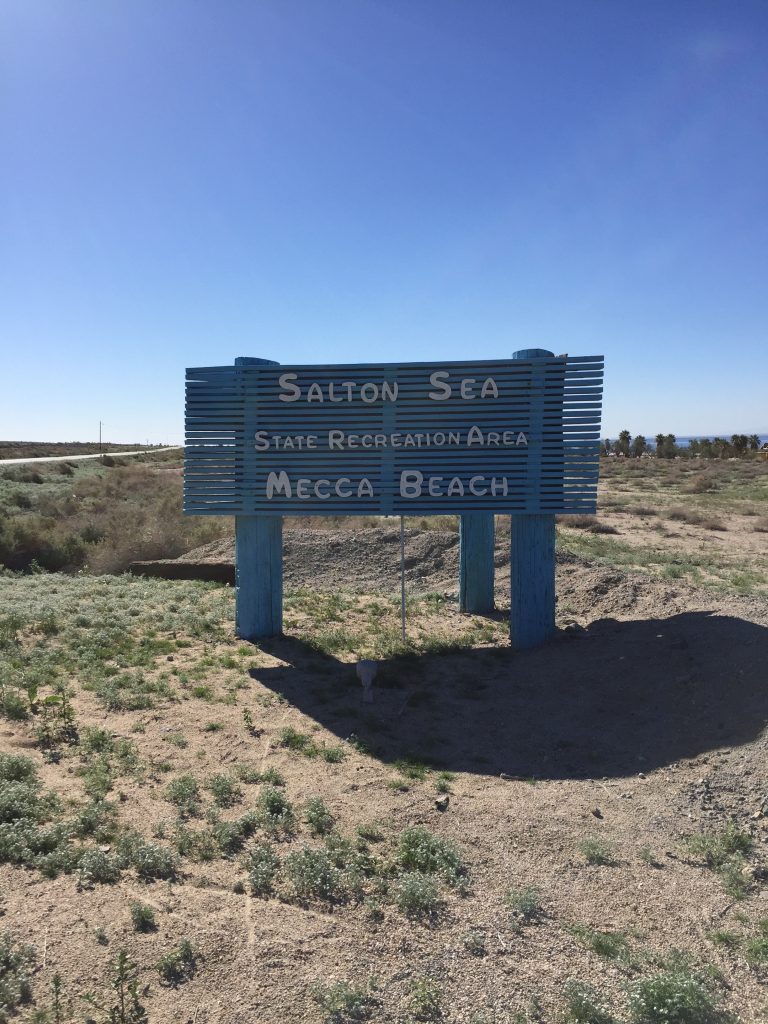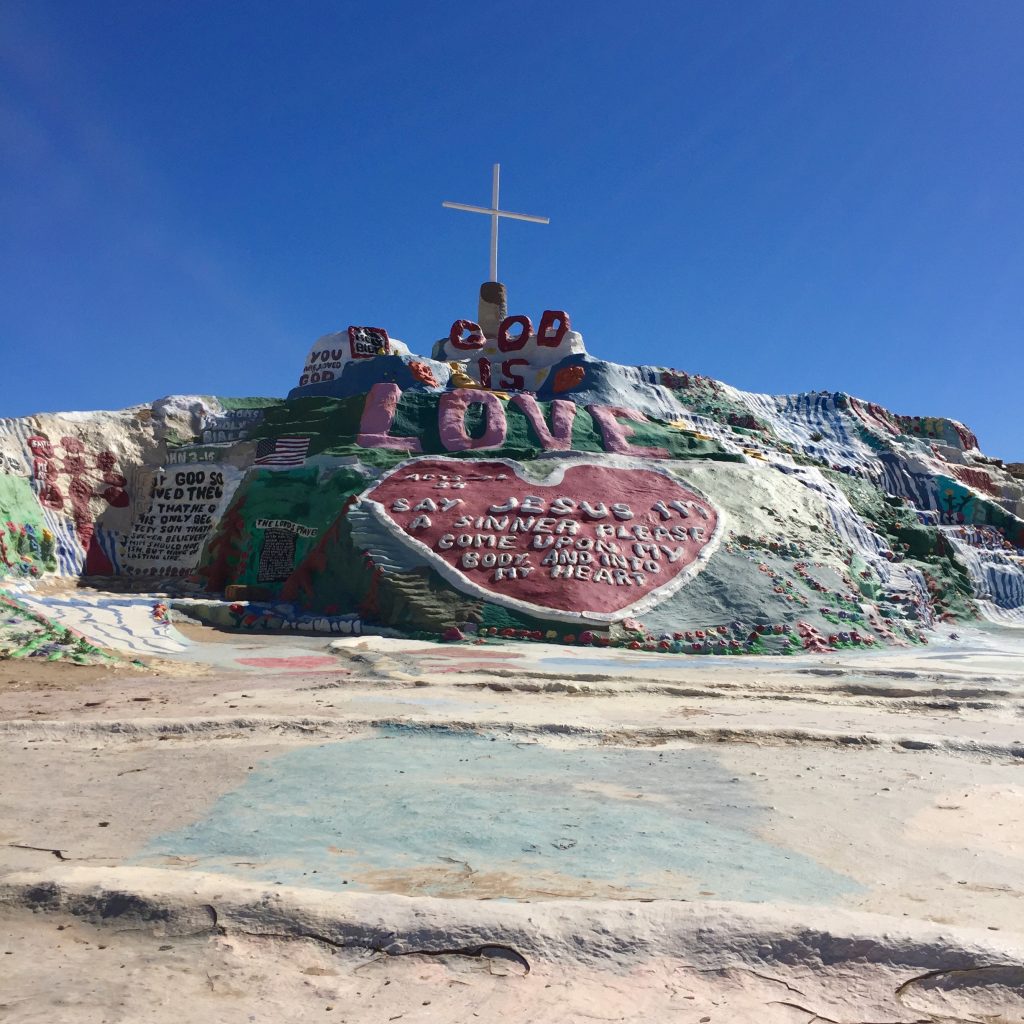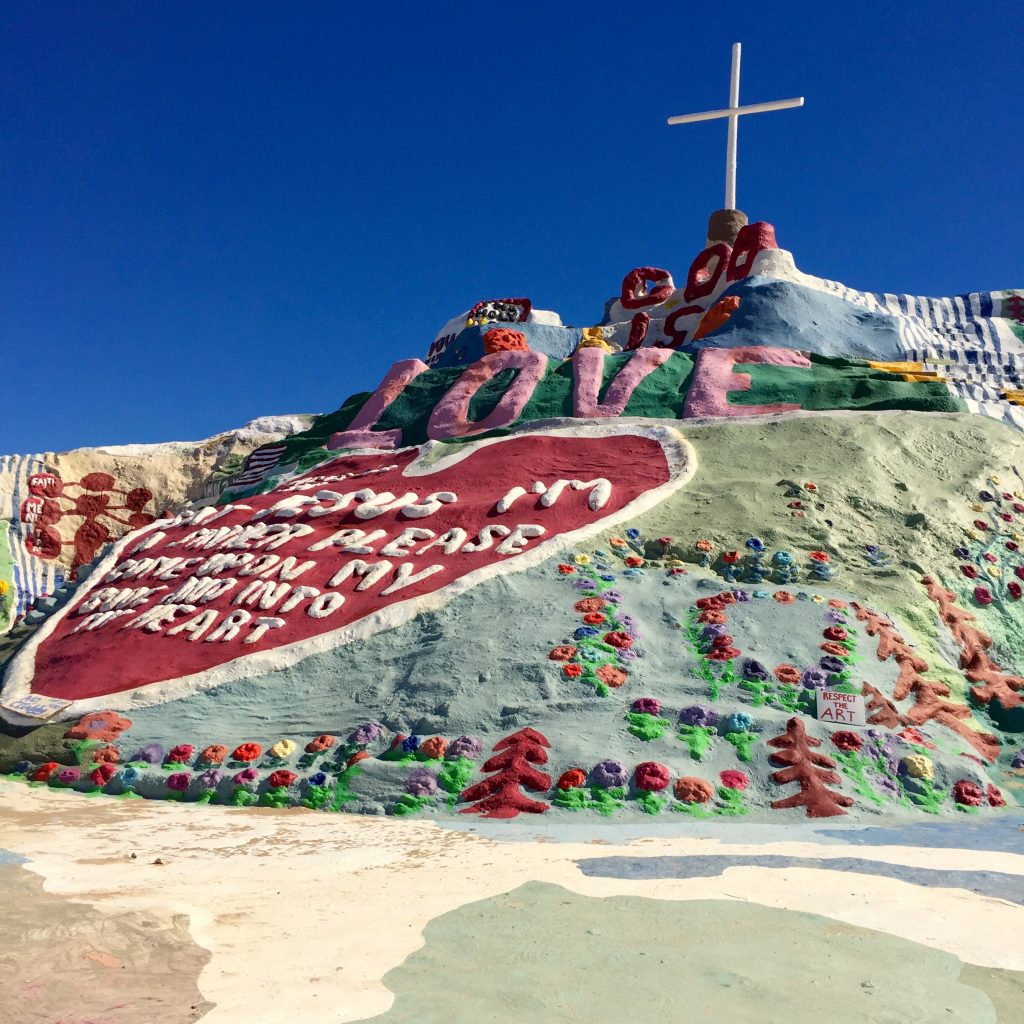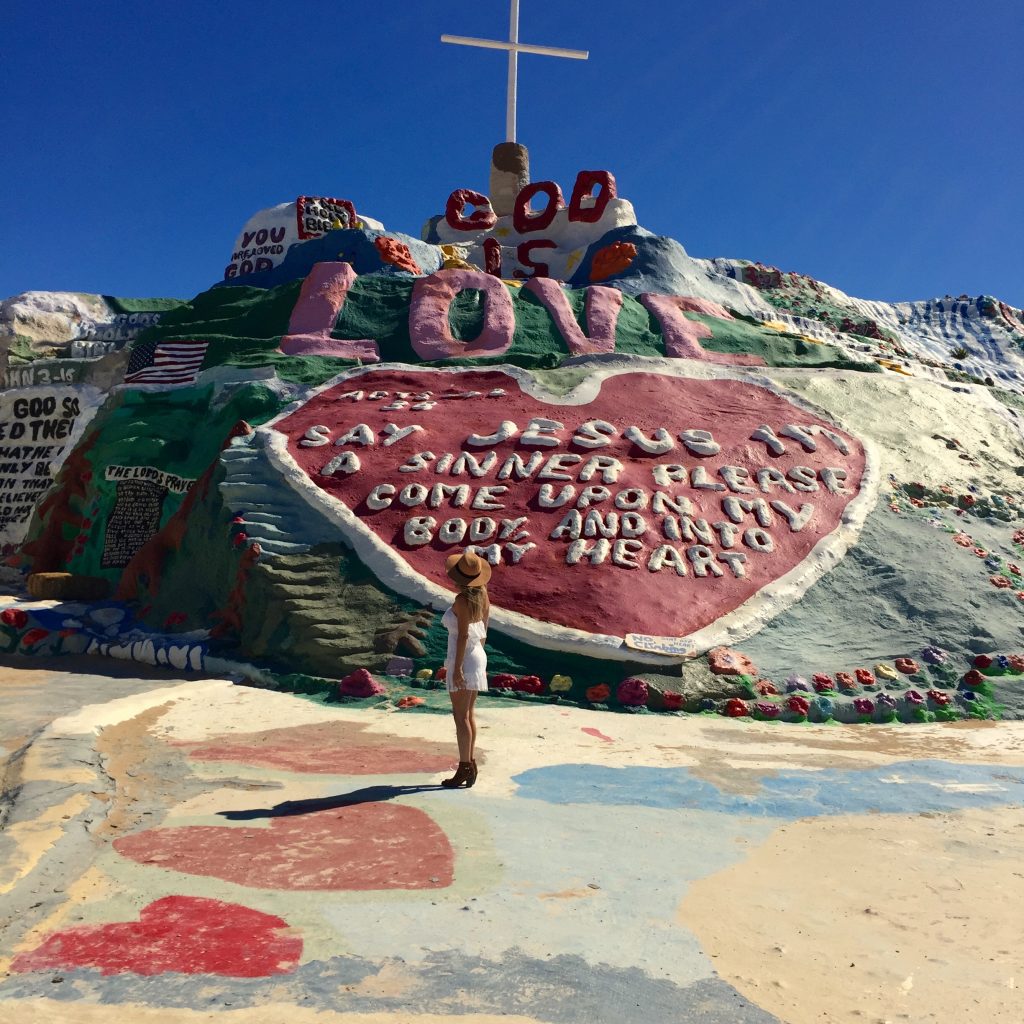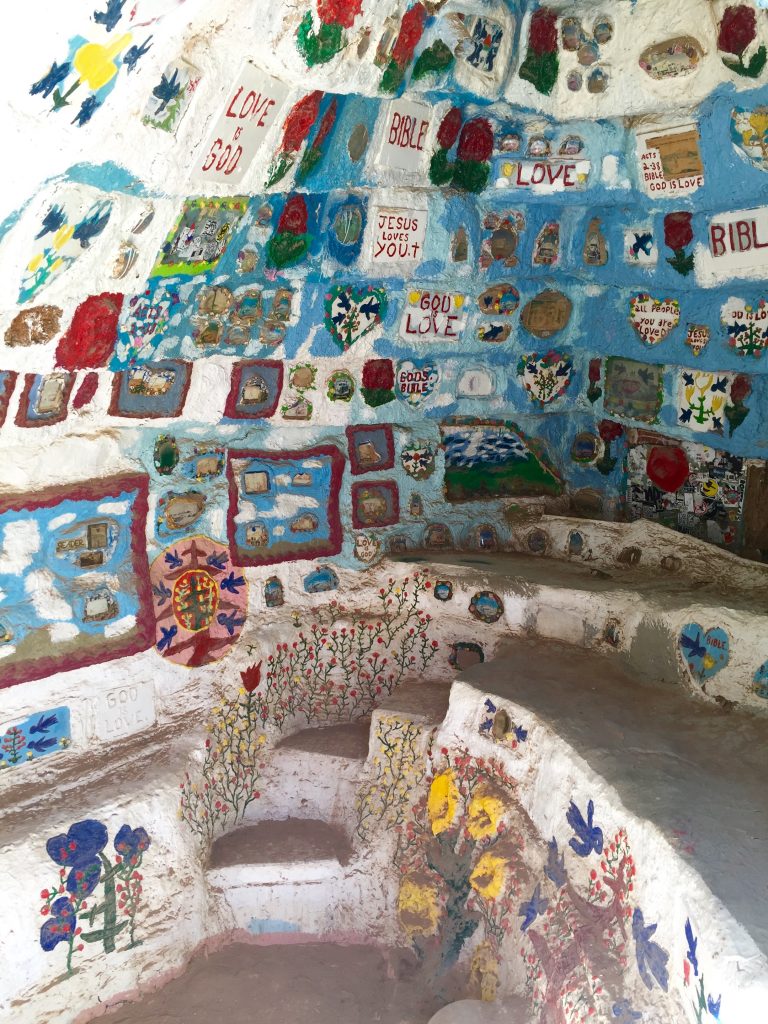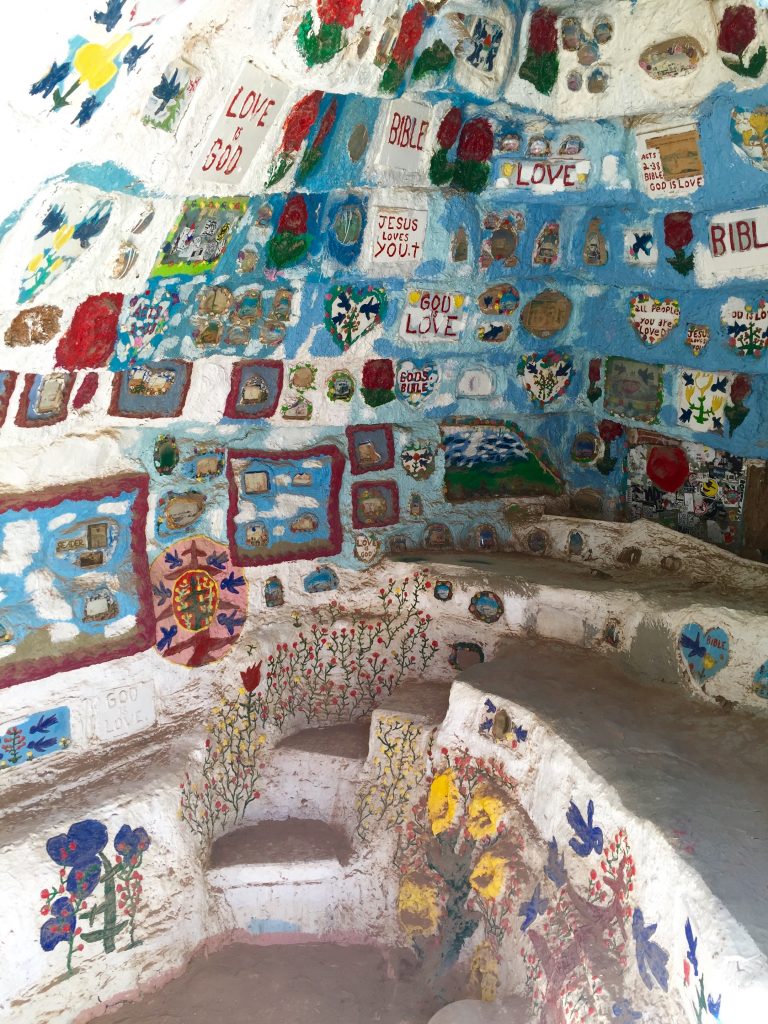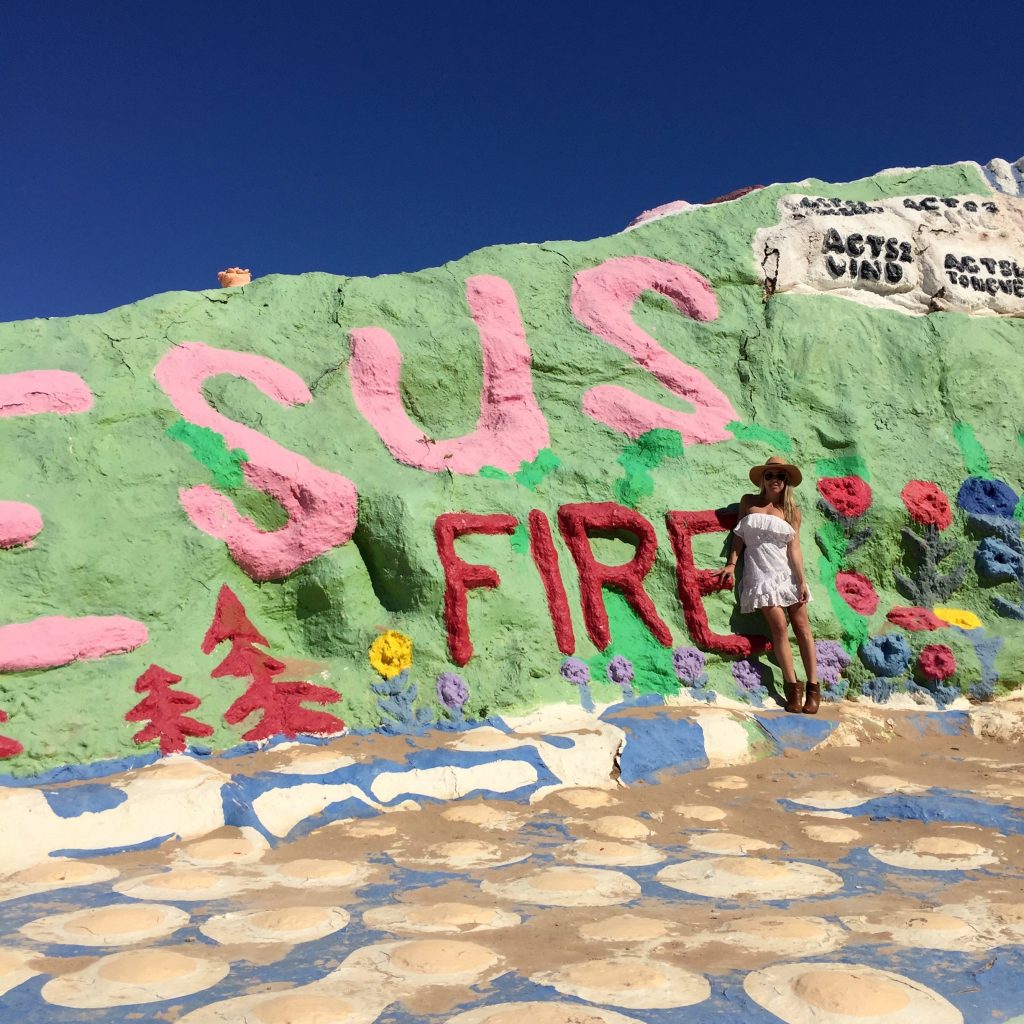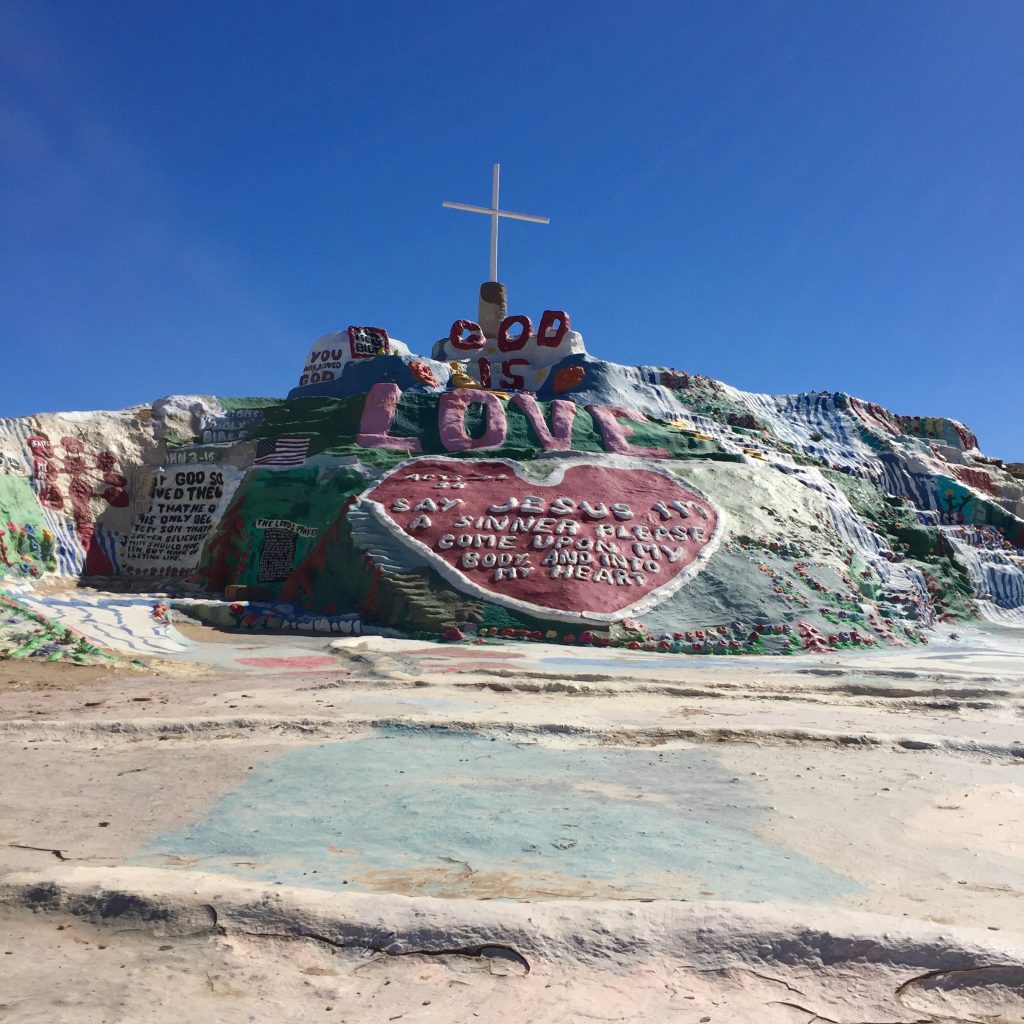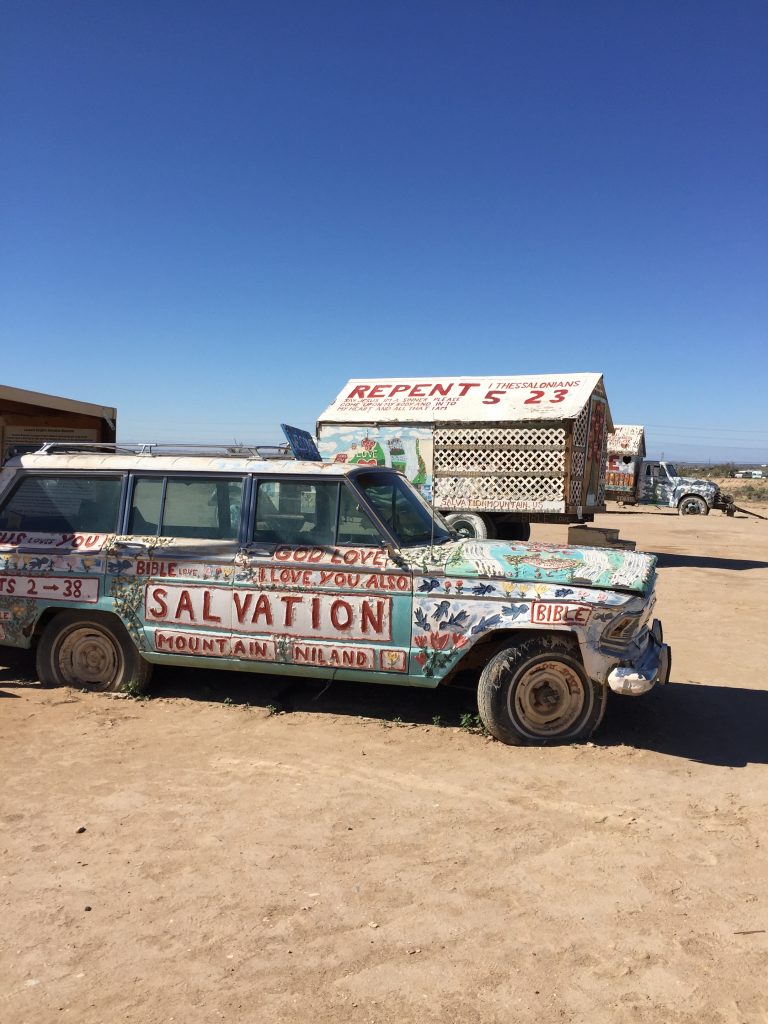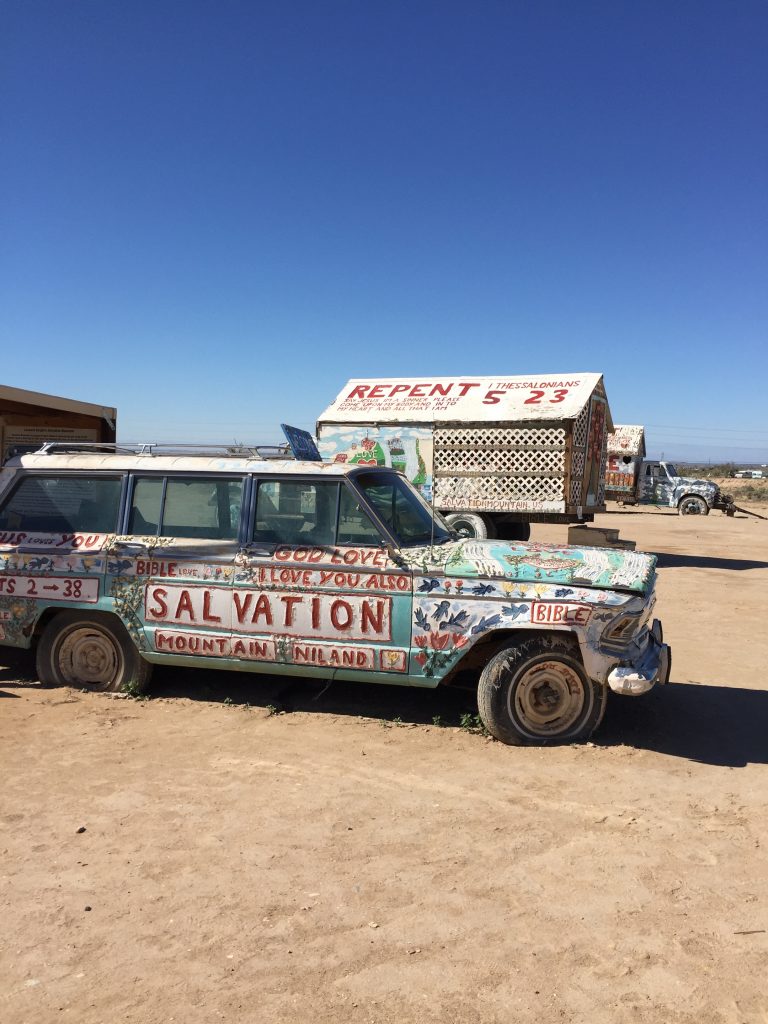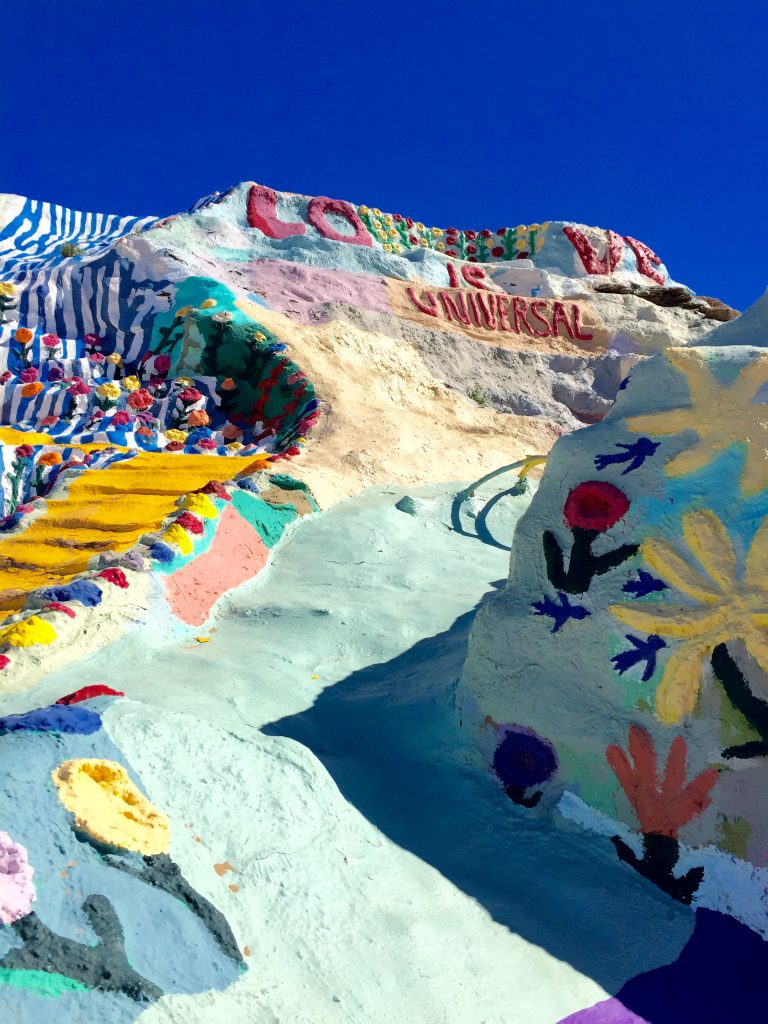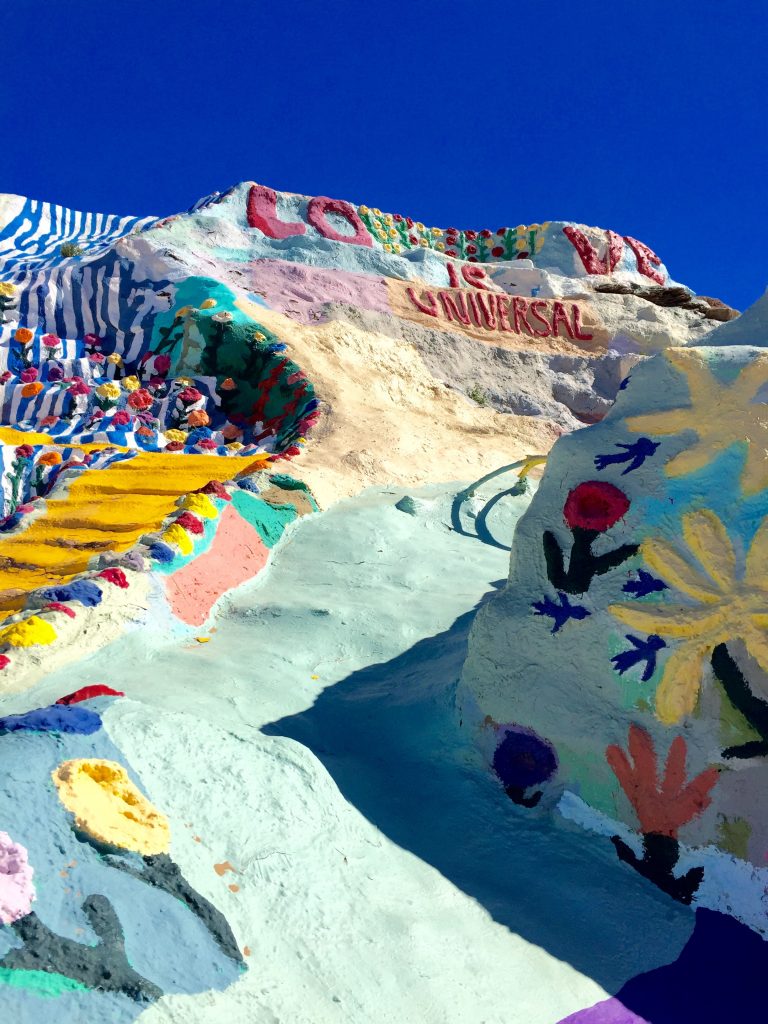 During our recent trip to Palm Springs, my fiancé and I decided to check out Salvation Mountain. Located about an hour and a half from Palm Springs, it is a fun and easy drive if you have a few days! Is it just me or when you do drives on vacation, are they way more enjoyable and seem WAY quicker than if you were to do it back home?
Salvation Mountain is located in a town called Slab City and it is literally a whole different world there! I mean this place is so far off the beaten path – there were no roads, no traffic lights….. no signs of life like we know! Driving down the path- we started to spot trailers, misfits, hippies and rednecks….but all very spread out and very far removed from any sort of stores ( I'm talking MILES!). I thought the main attraction was Salvation Mountain but seeing how some of these people live was part of the fun!  Do they have cable? Do they have phones? Do they have running water? What do they eat? We spent hours googling this tiny piece of land afterwards!
Salvation Mountain itself was pretty cool and it was interesting to read about the Artist behind the project- Leonard Knight! You can find it and read more about it here!