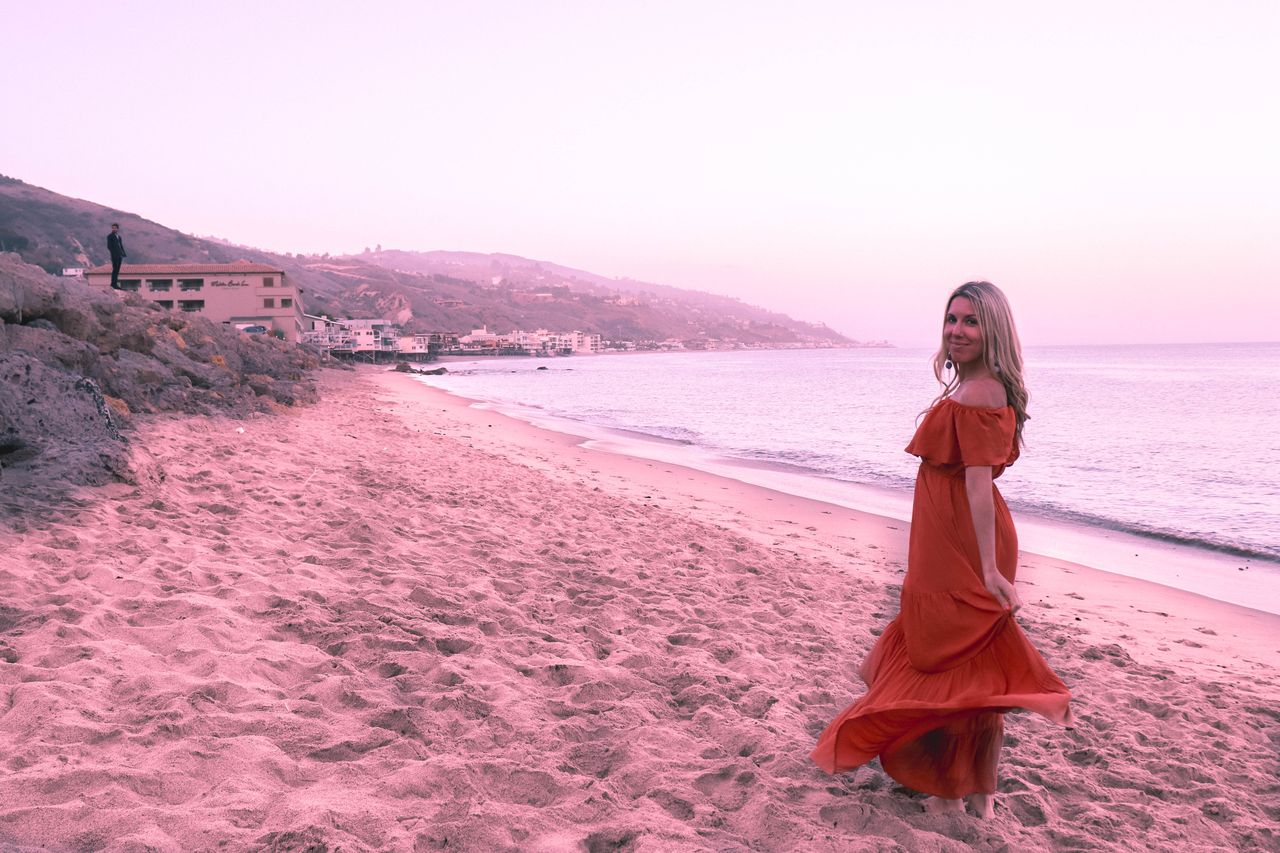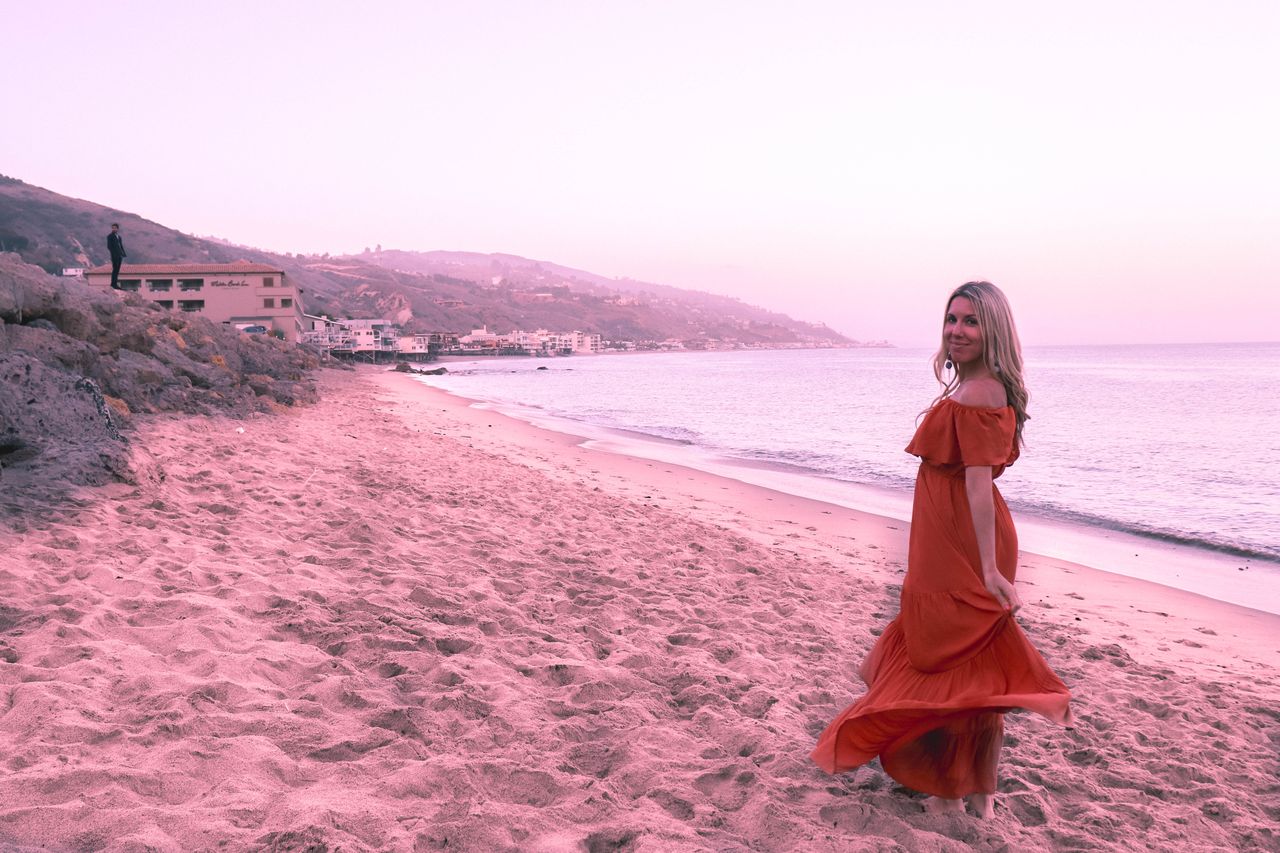 When Aaron and I decided we would head to California for our Babymoon, we knew we didn't want to stay put in one location. Southern California has so many amazing spots to discover and we are never the type to stay still for too long on a trip!
There is also something about driving in California! Palm trees, ocean views, access to In and Out Drive Thru's….ha!
We booked a Mazda X 5 as we wanted lots of space for our camera gear and luggage. It was so nice as we don't own an SUV at home so we felt extra comfortable while cruising around ( the back seat may or may not have became a mini closet for me when i wanted to change outfits).  It also made us realize- since it was a Babymoon and all- that this would be a great car for our growing family. I could practically sleep in the trunk so would be pretty easy to change a baby back there!
Besides the functional features of the car, it looked damn good on the road! With a a panaromic sunroof and the fire red color, we felt pretty cool zipping around!
We started off in West Hollywood where the hotel valet staff even loved pulling up our car. We aren't biased;)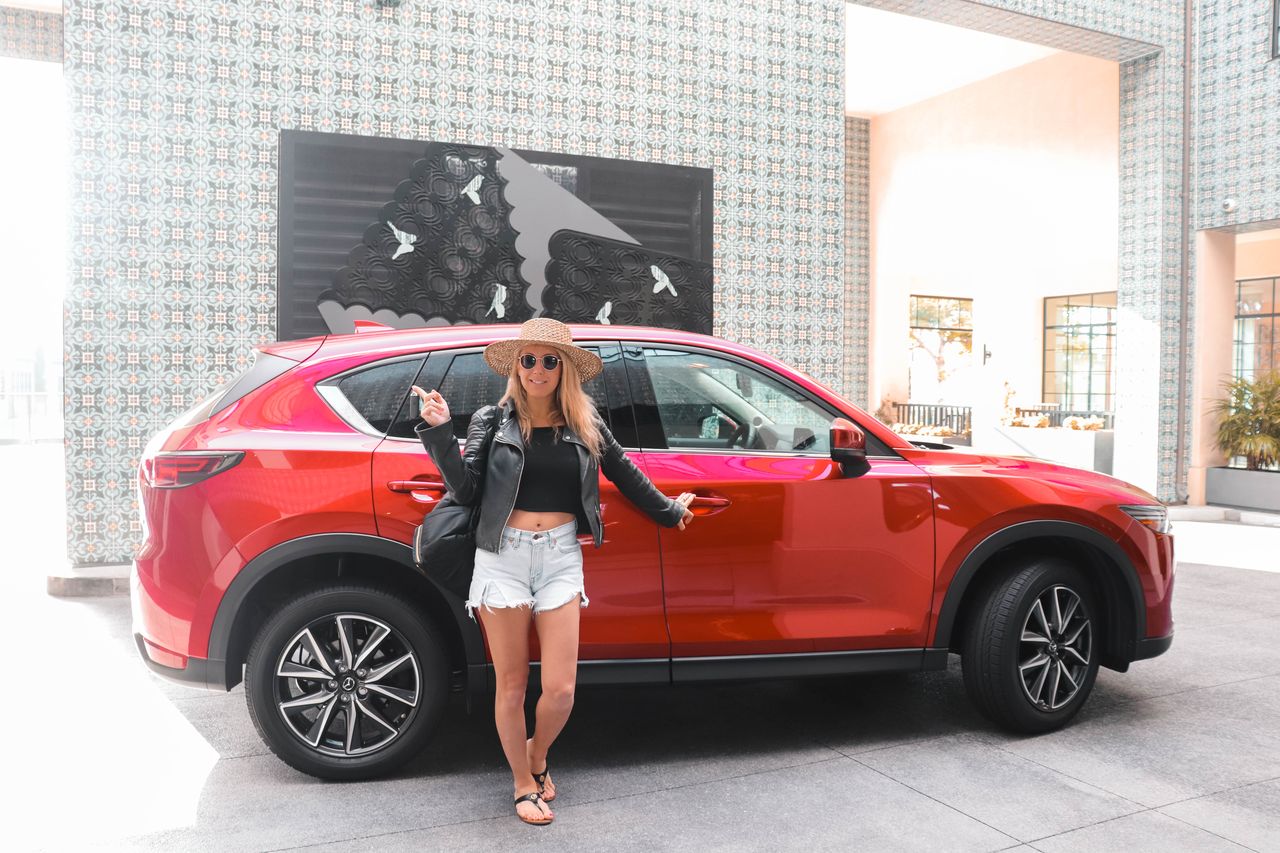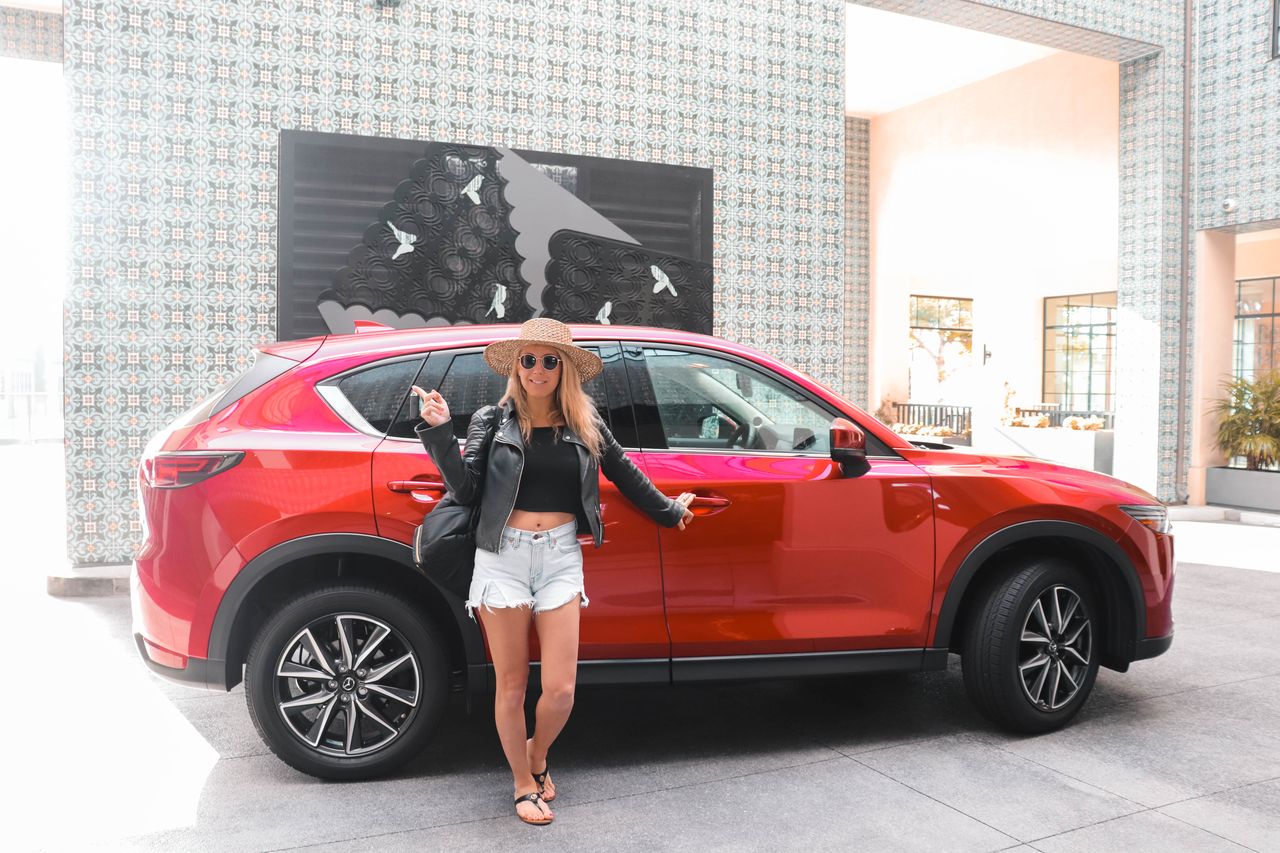 We drove down to Malibu where we spent the day on the beach and were able to take in the sunset. The drive from West Hollywood to Malibu is a solid hour so we thought we would make a dent in the gas but we still had 3/4 of a tank!
After a few days in LA, we drove out to Palm Springs! This is a two hour drive and sometimes- not too fun- when are you dealing with LA traffic. However we had a great road trip out there as we listed to the in house Siruis Radio and still didn't have to fill up the tank. It was smooth sailing the entire way.
I've done this road trip a few times before so was familiar with the drive. I do want to take a road trip further up the coast one day and hopefully make my way to Seattle! 
We arrived in Palm Springs and thought we would be parking the car for the next two nights as we love to bike around town but it was SOO HOT! It was 113 degrees by 10AM ( above average temperatures) so we stayed in the safe confines of the Mazda with blasted AC touring all the famous mid century houses and stopping for ice cream along the way.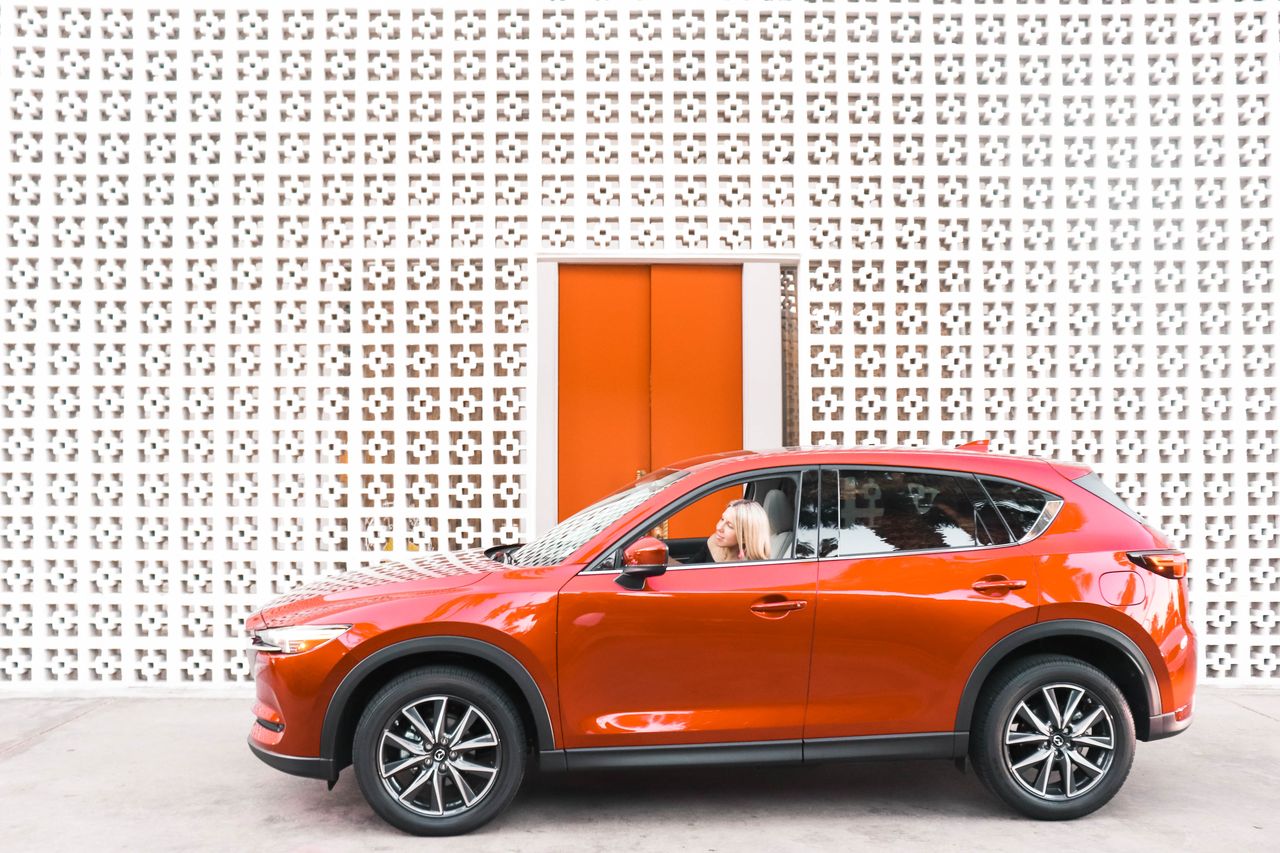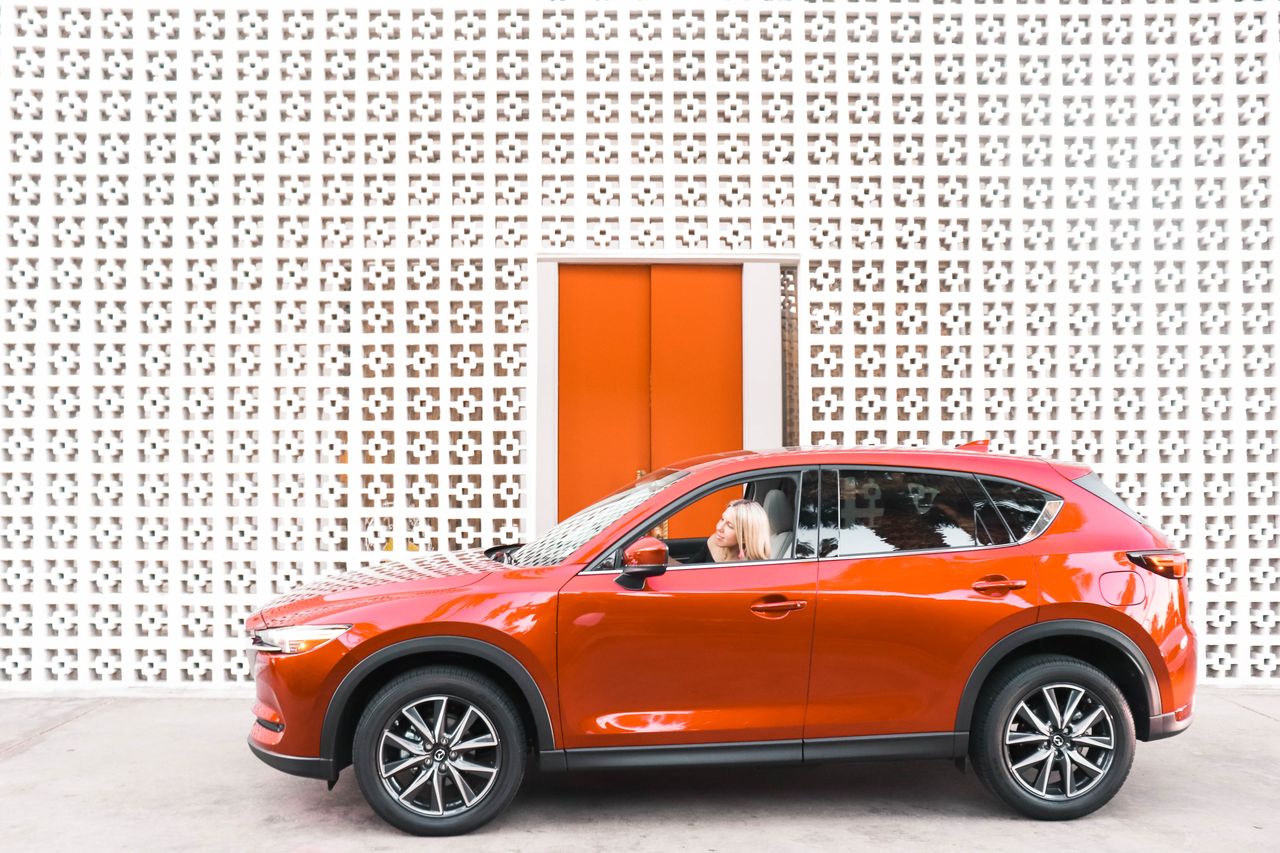 The Madza got a bit of a break for two days when we sipped on cold drinks by the pool and spent some time relaxing but after two days of that, we were ready to hit the road again and head to Joshua Tree. Joshua Tree is about 40 minutes from Palm Springs but you truly feel like you are on another planet there. We entered the National Park just before sunset and zipped through the winding roads until we found the perfect view. We climbed on the roof to get a little higher, blasted our satelitte radio to some low key jams and took in the amazing energy that surrounded us. It was truly an amazing experience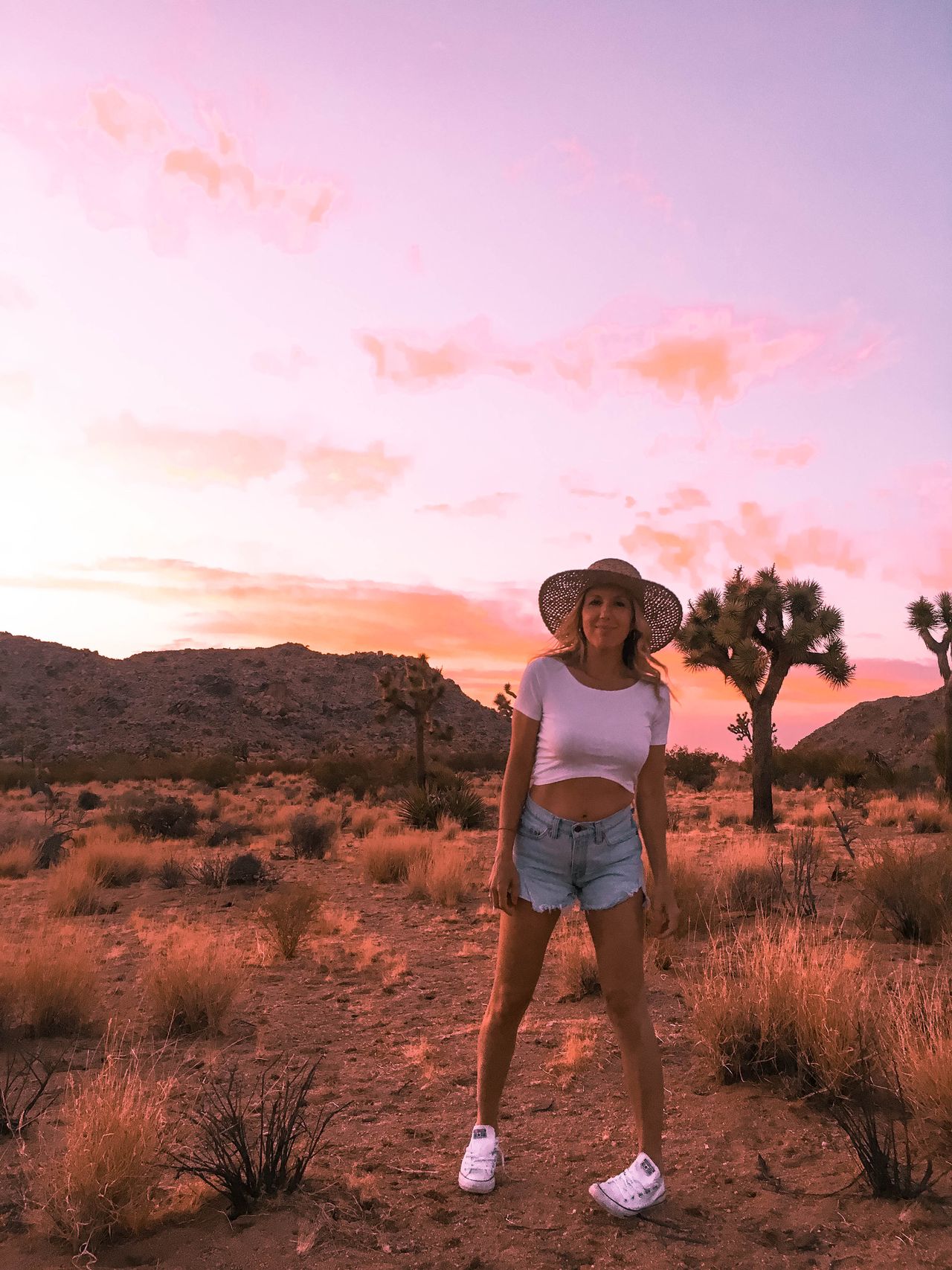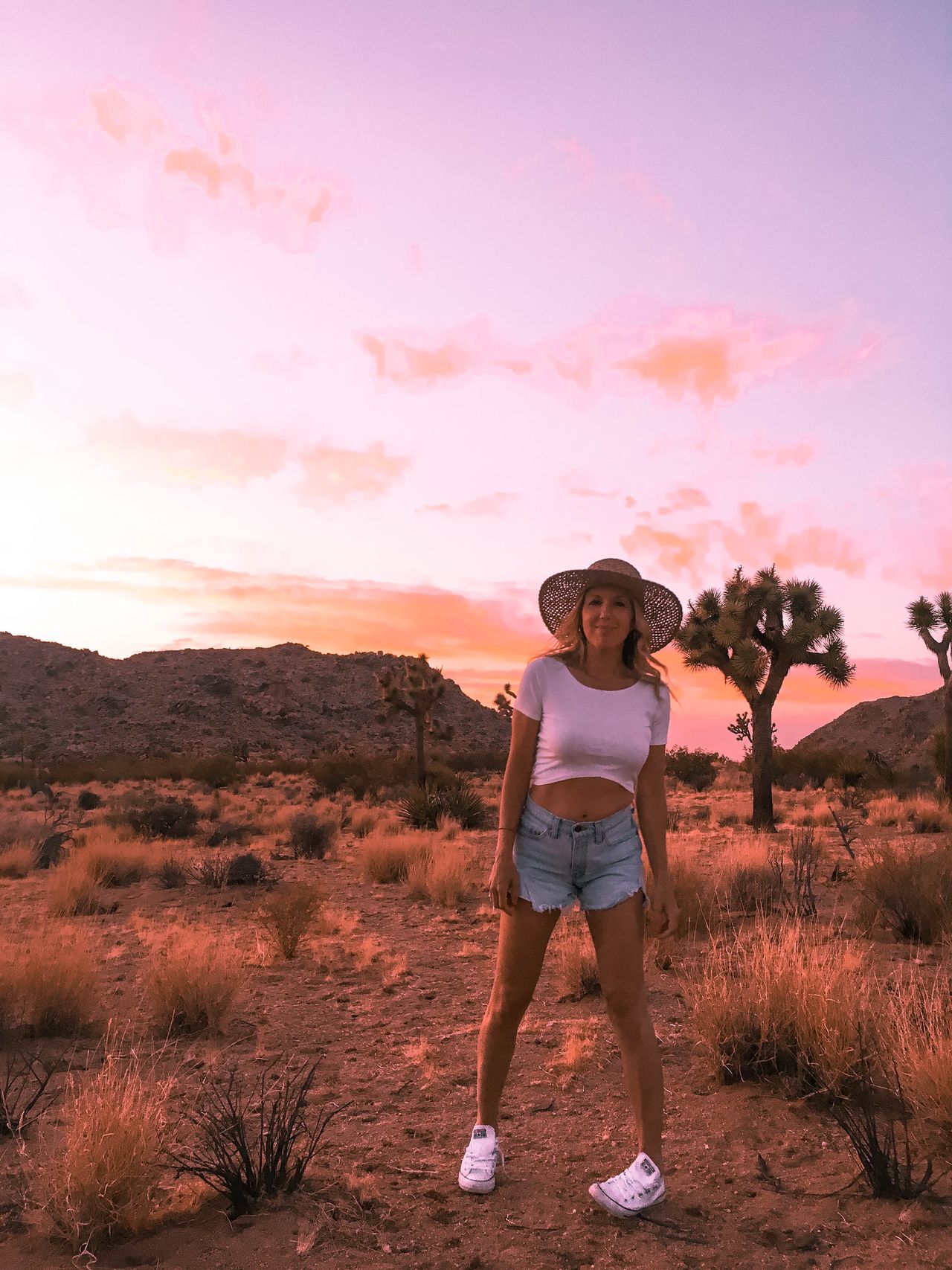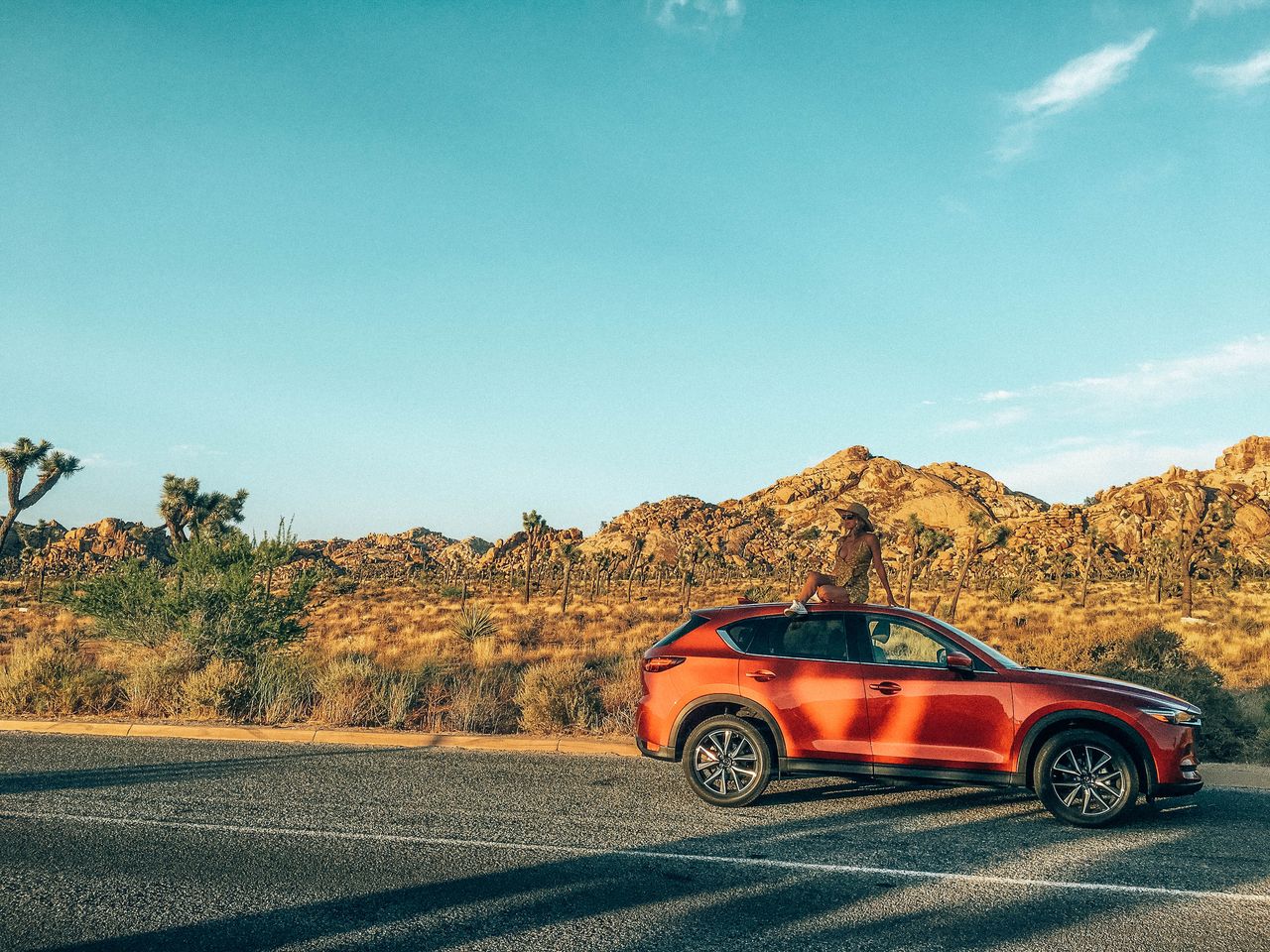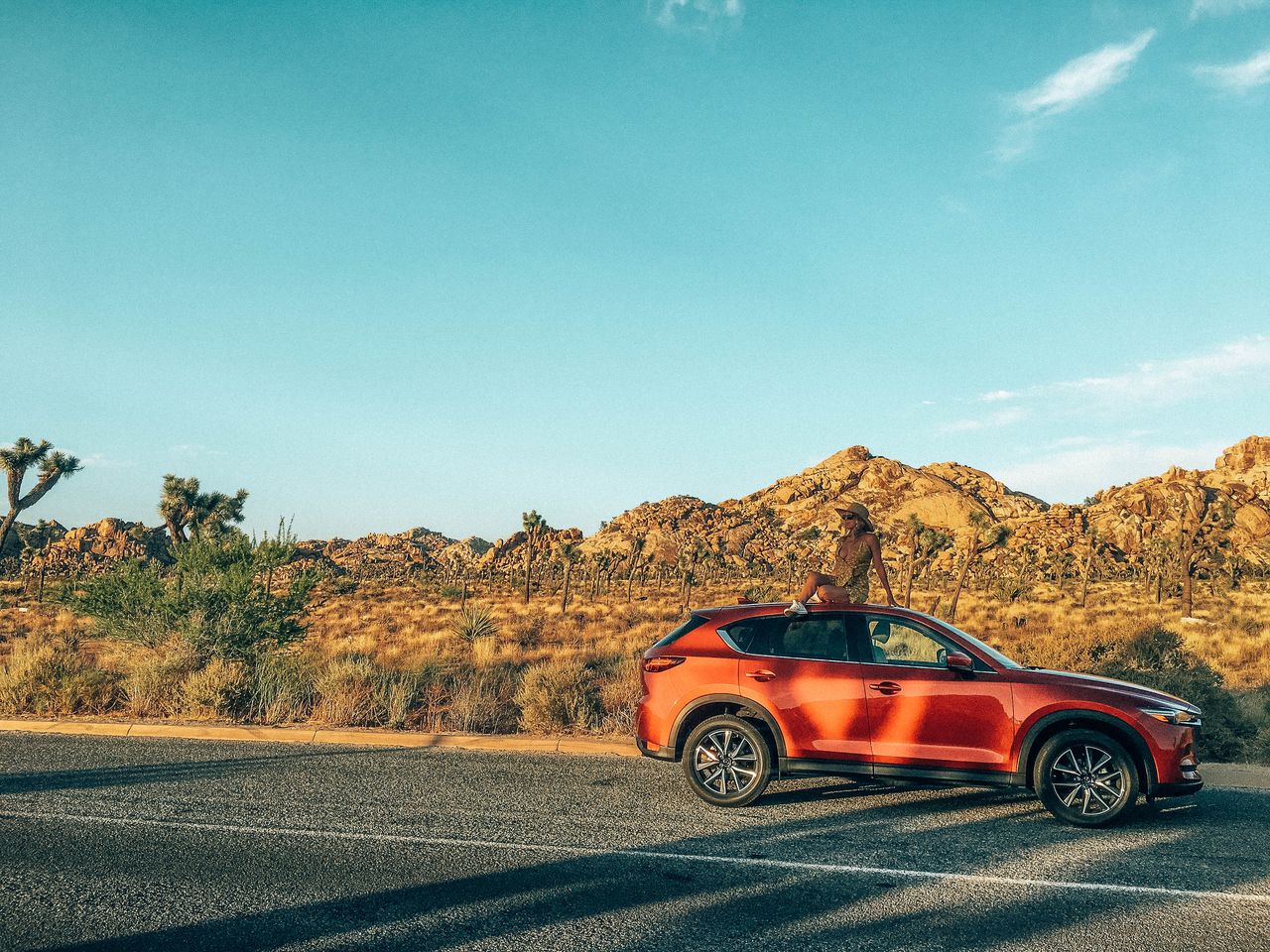 We had the most well rounded So-Cal trip all thanks to Mazda!