Is it possible that as I type this I am still dreaming?
Because the Maldives was just that….a dream
Before going there, it was on my bucket list but it was more like "Wow I would love to go there one day" but I didn't feel confident that I ever would. It just looked like it wasn't on the same planet as the one I was living on!
Well- this dream of mine came true this past August and it was everything I thought it would be plus more! Even when we were physically there, we felt like we had to keep pinching each other to make sure we were actually there
We stayed at Gili Lankanfushi and we are so happy we choose to stay there!
*( I will be doing a full hotel tour in another post but thought I would share a little pre post first ;))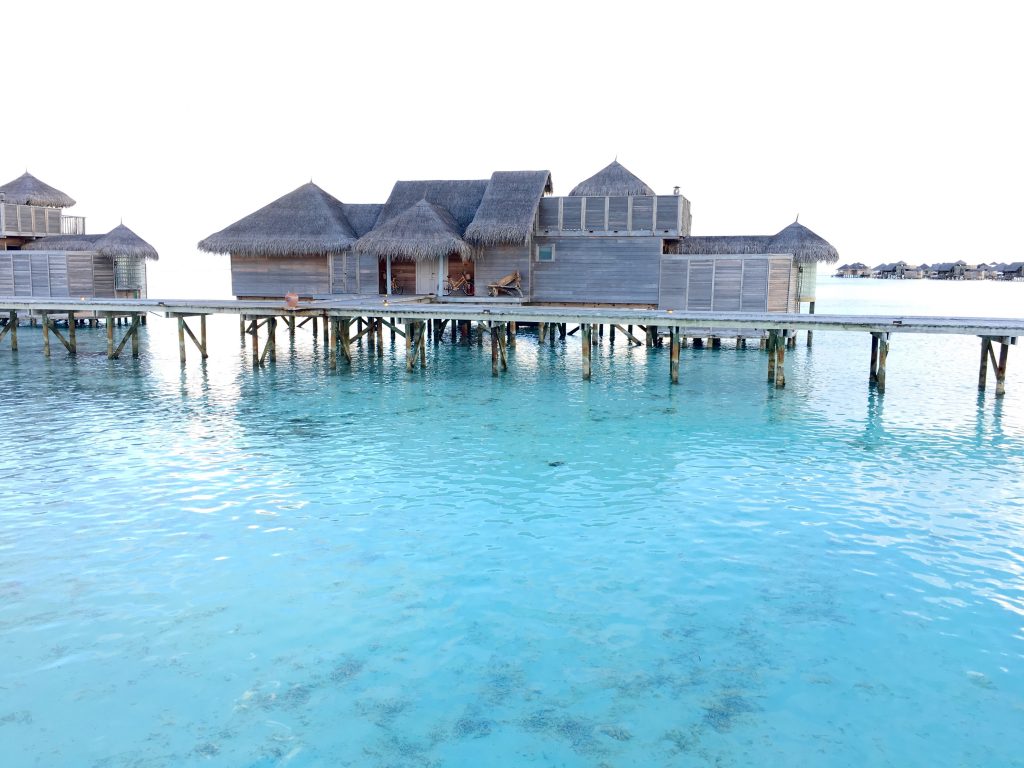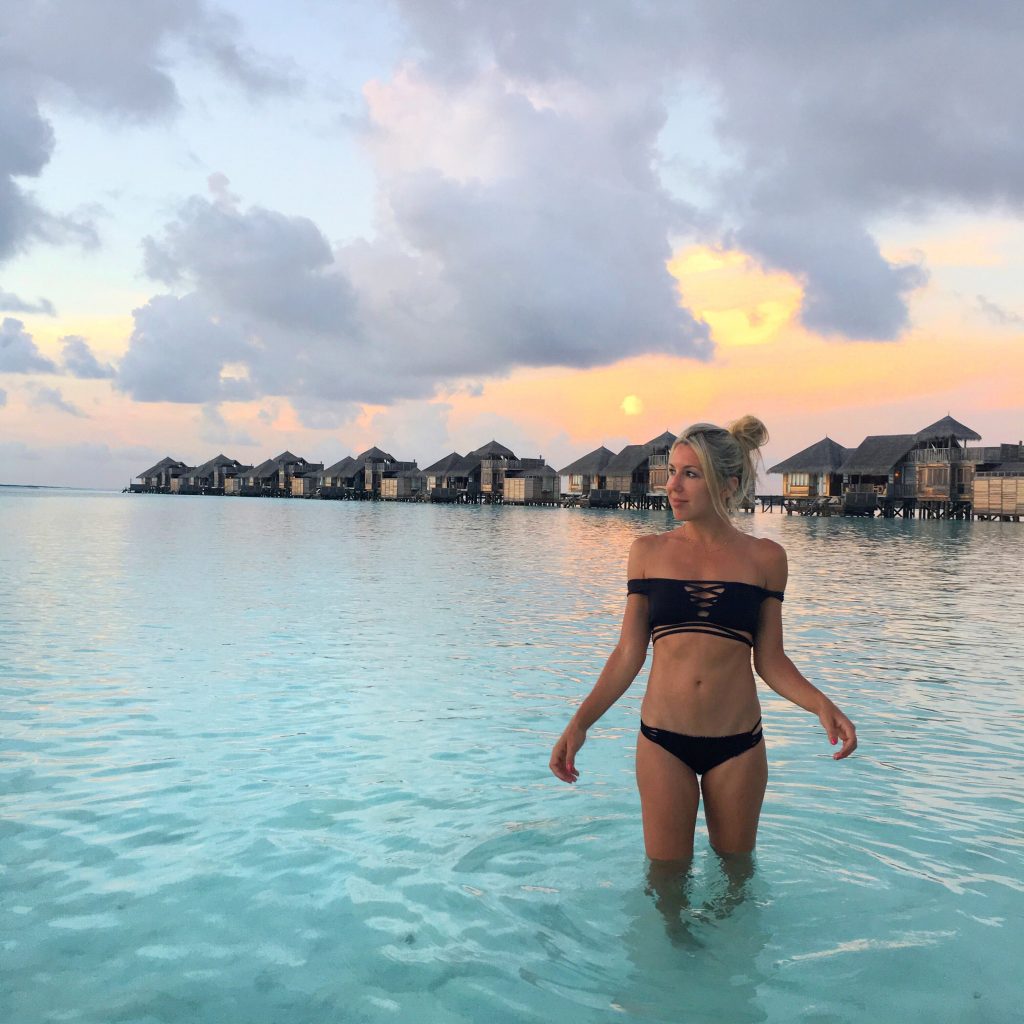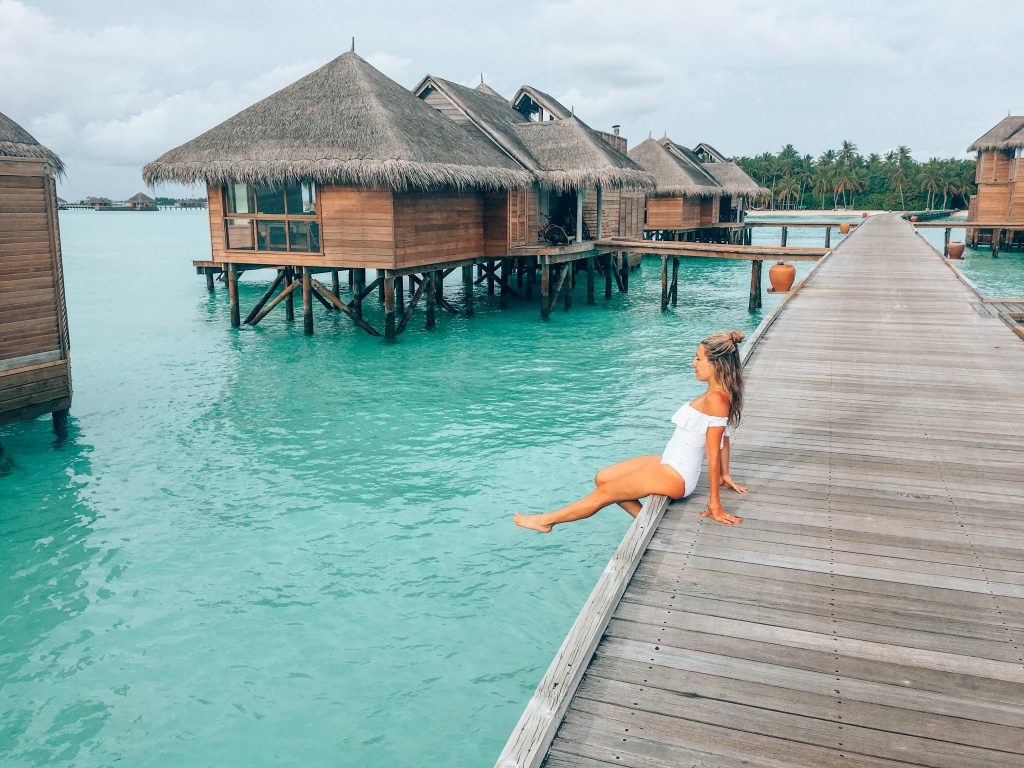 The reason for making this dream a reality was because we would be going for our honeymoon. Seems like a pretty good reason, right? When researching where to stay in the Maldives ,we were bombarded with choices. The Maldives has over 1000 different tiny islands with resorts taking over each of the islands. I decided to meet with a friend who went for her honeymoon to pick her brain. Almost immediately she said "Book Gili Lankanfushi if you want to have the best experience of your life". Thank god I listened to her. She couldn't have been more right.
When we arrived at Gili Lankanfushi, we were whisked away on their speedboat and immediately welcomed with lemon mint shots, cold clothes for our necks and we were asked to remove our shoes. Their policy is "No News, No shoes" and it got us into relaxation mode quite quickly.
The boat ride from the airport to the resort is a short 20 minute boat ride which was a huge draw for us. We made it to the resort in no time! After a 15 hour flight to get to Male ( the main airport), we were NOT looking to get on another airplane! Once we made it the resort, we were greeted  by our "Mr. Friday" aka our personal butler for the week.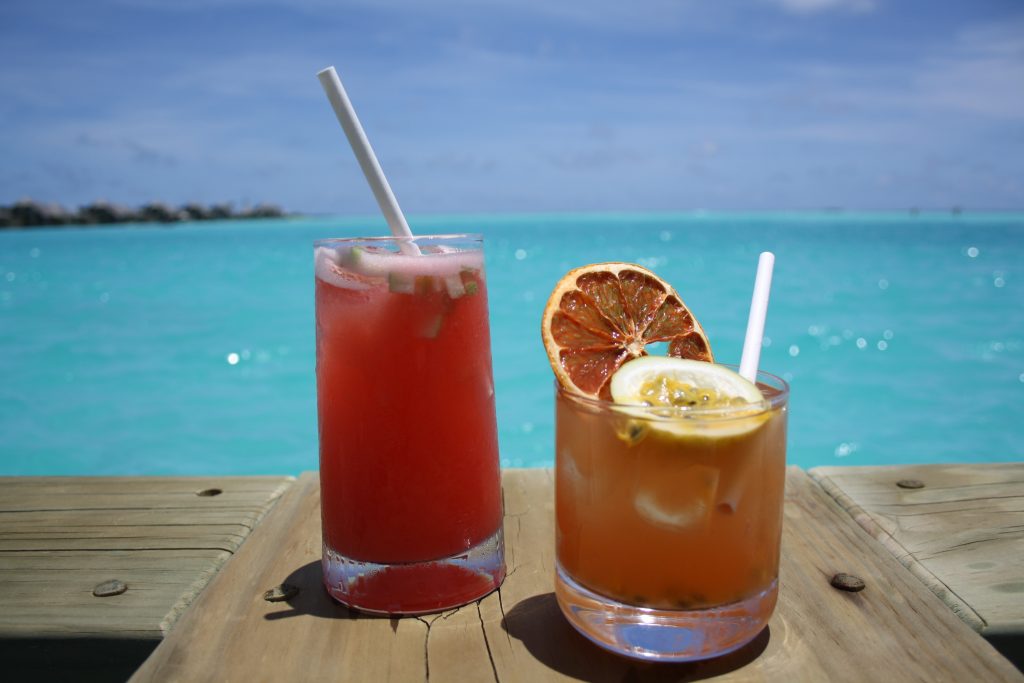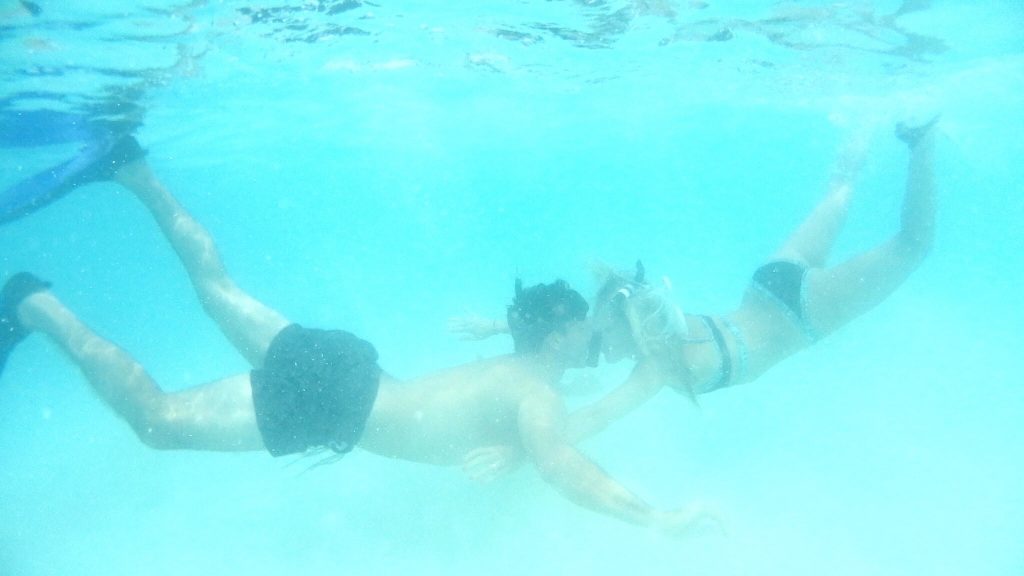 Our Mr. Friday invited us off onto his golf cart and made us instantly feel comfortable with him. He went over some details but wanted to ensure we would get comfortable in the room first before diving into anything in too much detail. Since we arrived at night and missed dinner, our Mr. Friday put together some small late night items for us to munch on to tide us over until the morning. This was the start of EVERY. SINGLE.DETAIL being thought of. We often wondered throughout the week if our Mr. Friday and the staff at Gili could in fact read our minds. Someone would appear the minute we thought of something we needed. They were 5 steps ahead of us and it helped us to relax at a level that I have never experienced before.
The next morning we woke up at about 5AM because we were just too excited to
A: Be there
B: Witness the sunrise and
C: See everything in the light!
I felt like I was a kid waking up on Christmas morning waking up to the best present ever. We both walked out of the open air villa (pretty much a small house!) and onto our back deck area. We were greeted to the most stunning sunrise. We later found out this is pretty standard. 10 out of 10 level sunrises and sunsets. EVERYDAY.
Even though we were dropped off by golf cart, we were given two bicycles to explore the island on. I love being barefeet but being barefeet on the bikes- NEXT LEVEL!  We would ride down the docks and through the jungle sand roads and I never felt so liberated, adventurous and happy. Simple pleasures.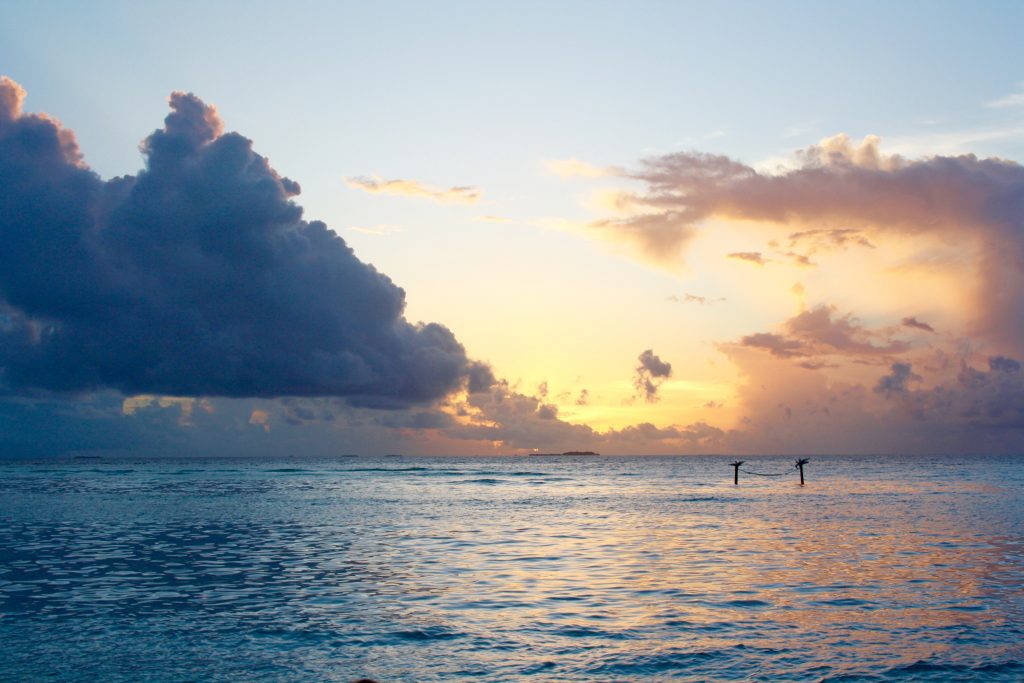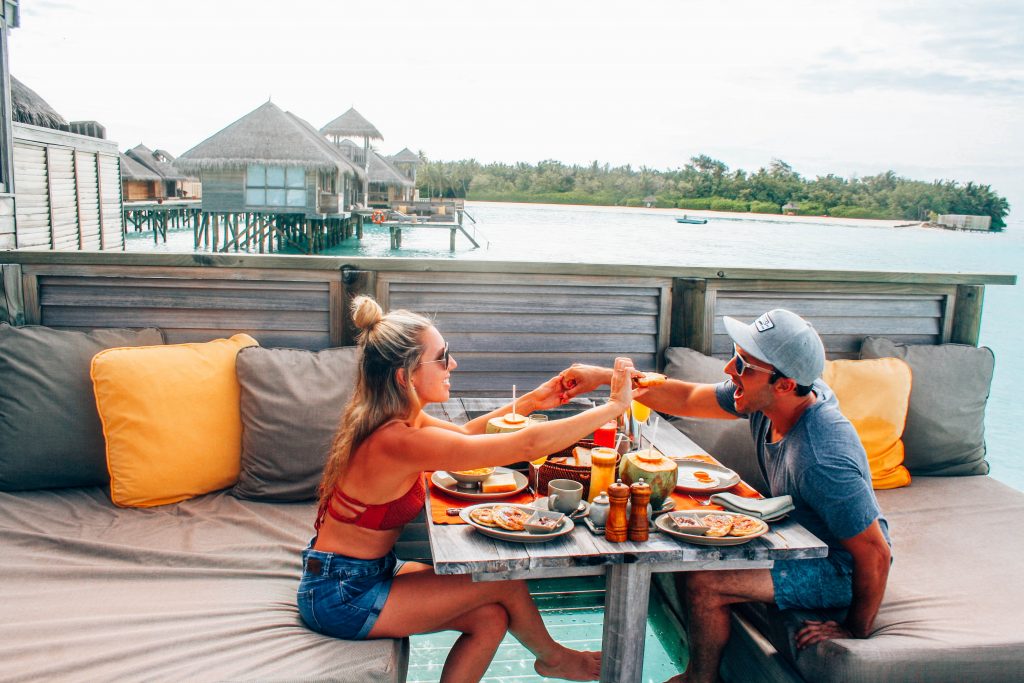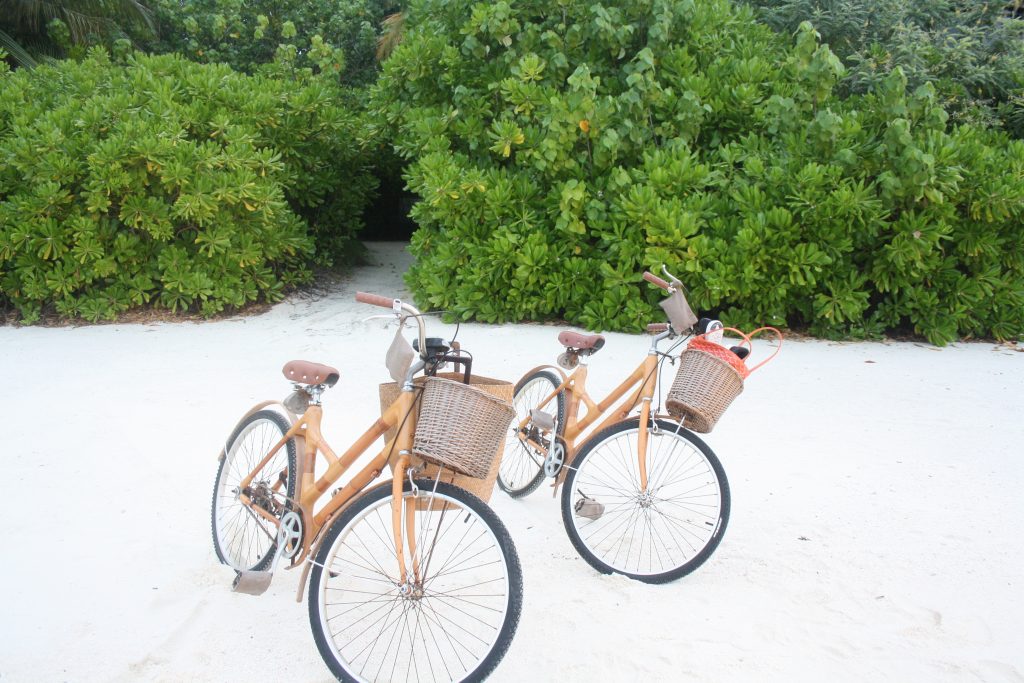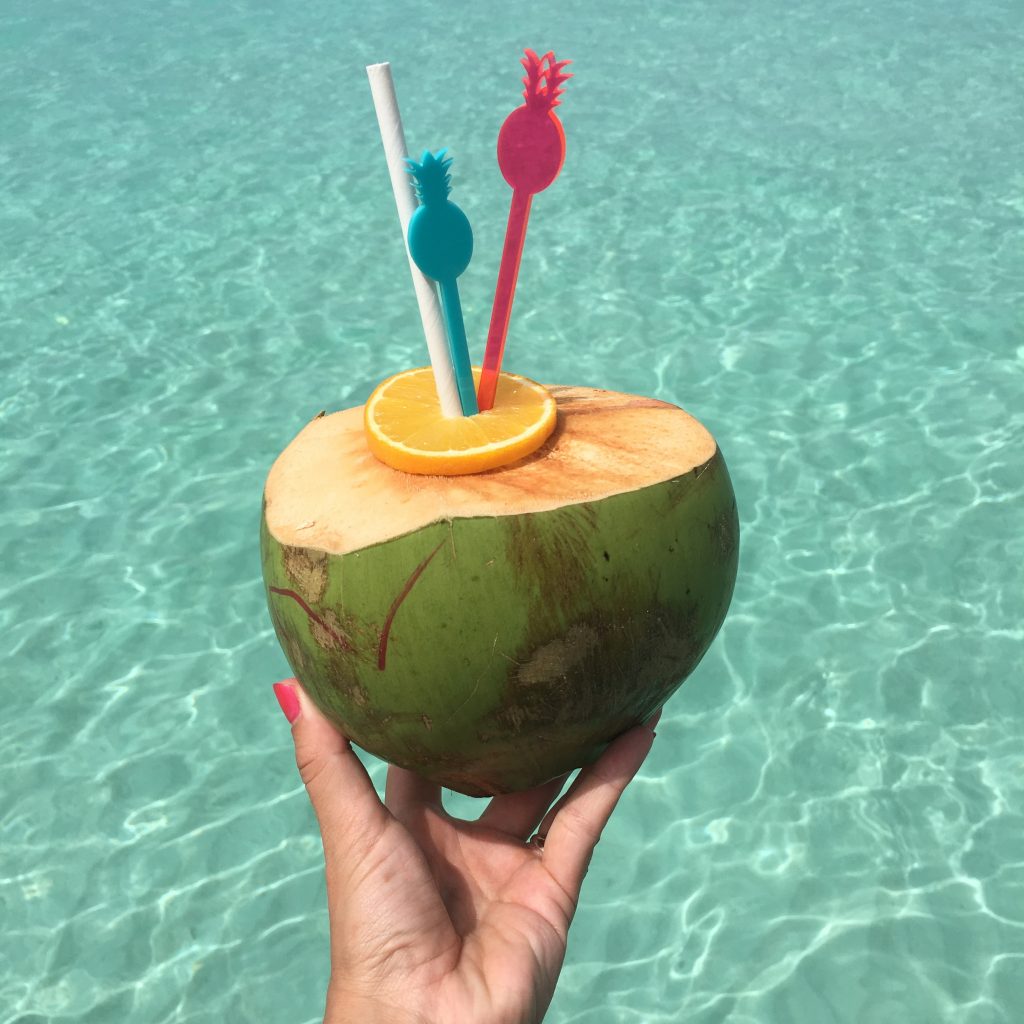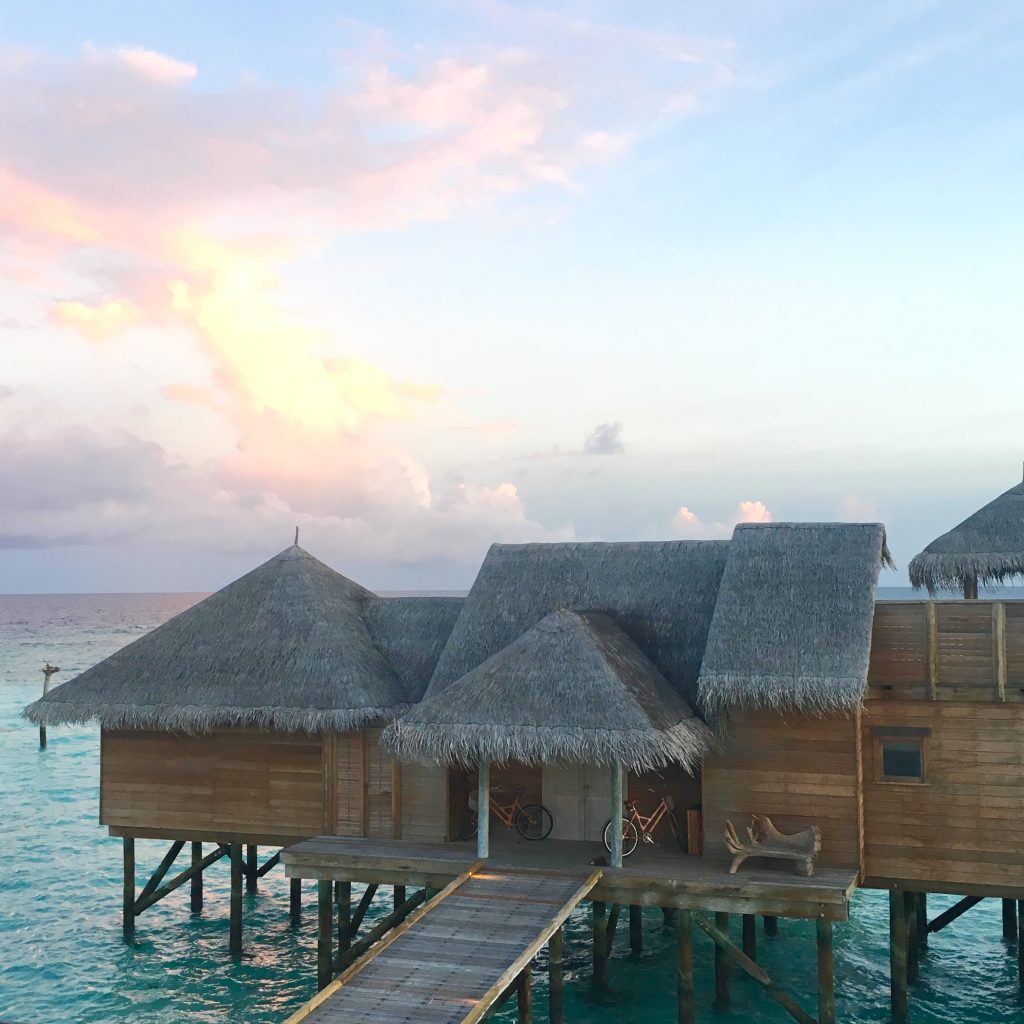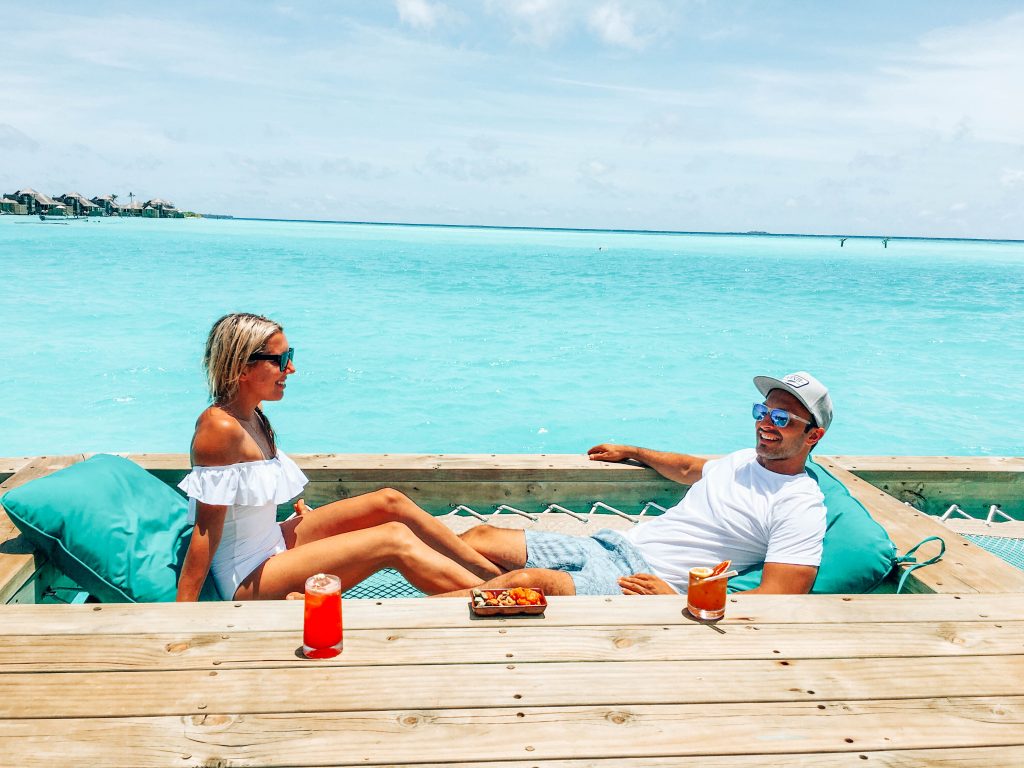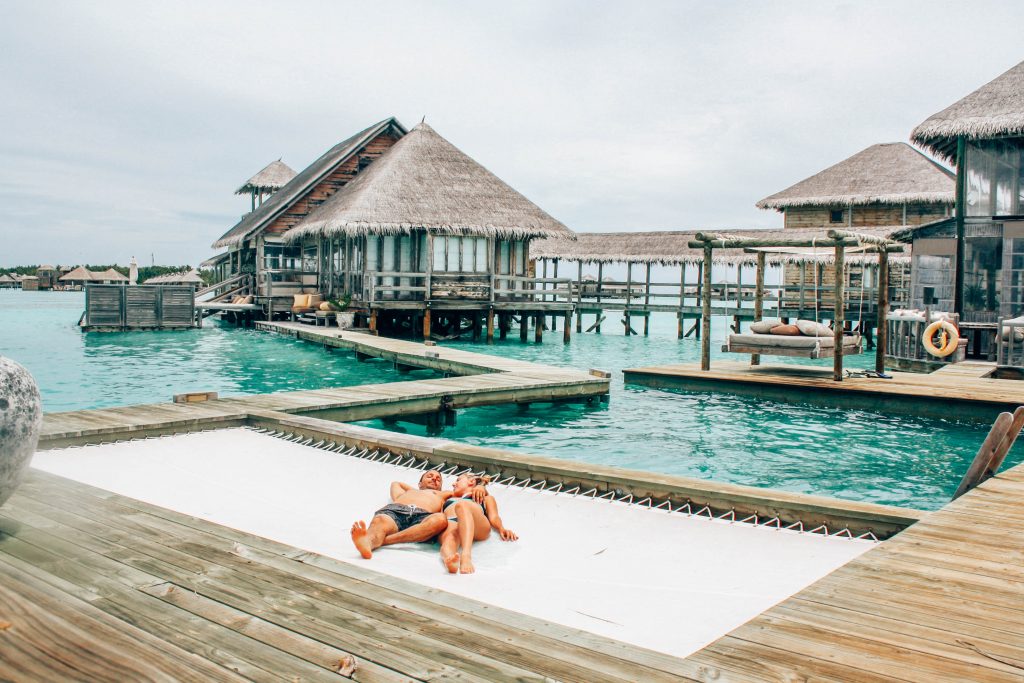 We woke up each morning early to catch the sunrise, do a little work out and then lounge for a solid 2 hours over breakfast. The lavish breakfast buffets included the most insane variety-health shots, coconut juice, Mimosas, pancakes, omelets, fresh fruit galore, fresh baked breads and pastries- just to name a few! All meals were made with top quality ingredients – a lot of them harvested in their own organic garden!! There was a reason we made sure to work out everyday;)
The days felt slow and relaxed yet we filled them up with many things. We laid in our hammock and not just any hammock but a hammock hanging in the middle of the ocean outside of our villa. We would read, we would nap, we would let the water slowly spill over us…it was perfect. We went snorkeling and saw the most colourful fish you can imagine! We saw reef sharks, sting rays and so many little Nemos! We took a boat and cruised around the island- even stopping to tour the Private Reserve which is the world's BIGGEST over water villa. They basically dragged us out and who can blame us- the villa has 4 bedrooms, its own spa, its own pool, its own kitchen and best of all- a WATERSLIDE! Yes I am 32 going on 13 and am proud of it!
We spent our last night doing one of their "Destination Dining" options. You could choose from many options- some of them being: heading out to a private island , climbing up to a treehouse that overlooked the water, snuggling in the Jungle Cinema ( a private area in the jungle with a massive screen) or eating on a private part of the island with lights around you on the beach. We choose the last one and it was the perfect ending to our incredible day.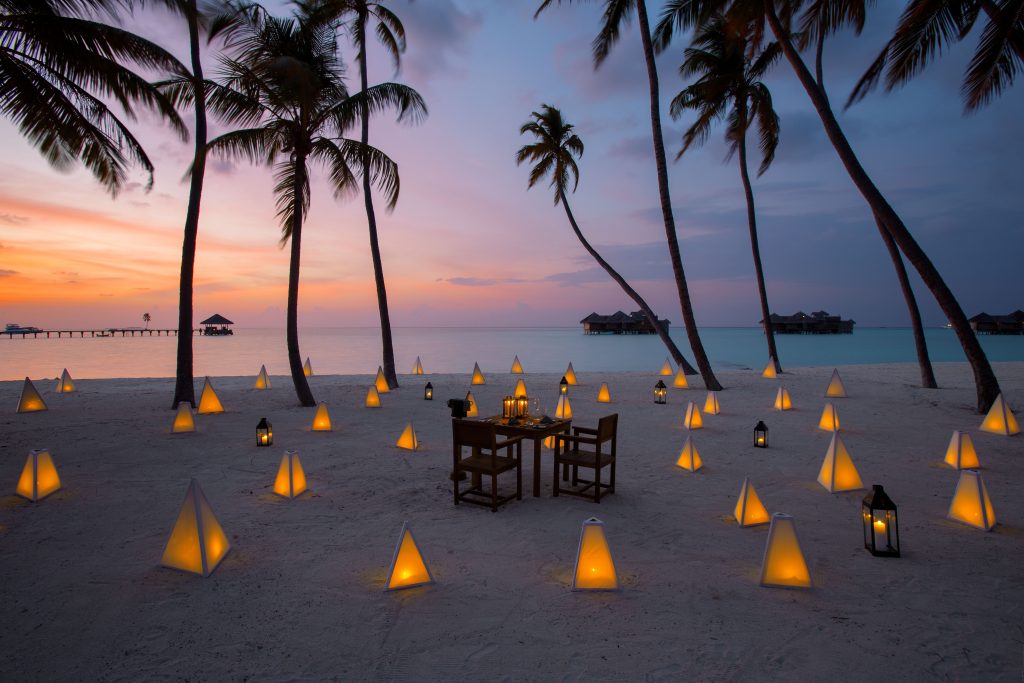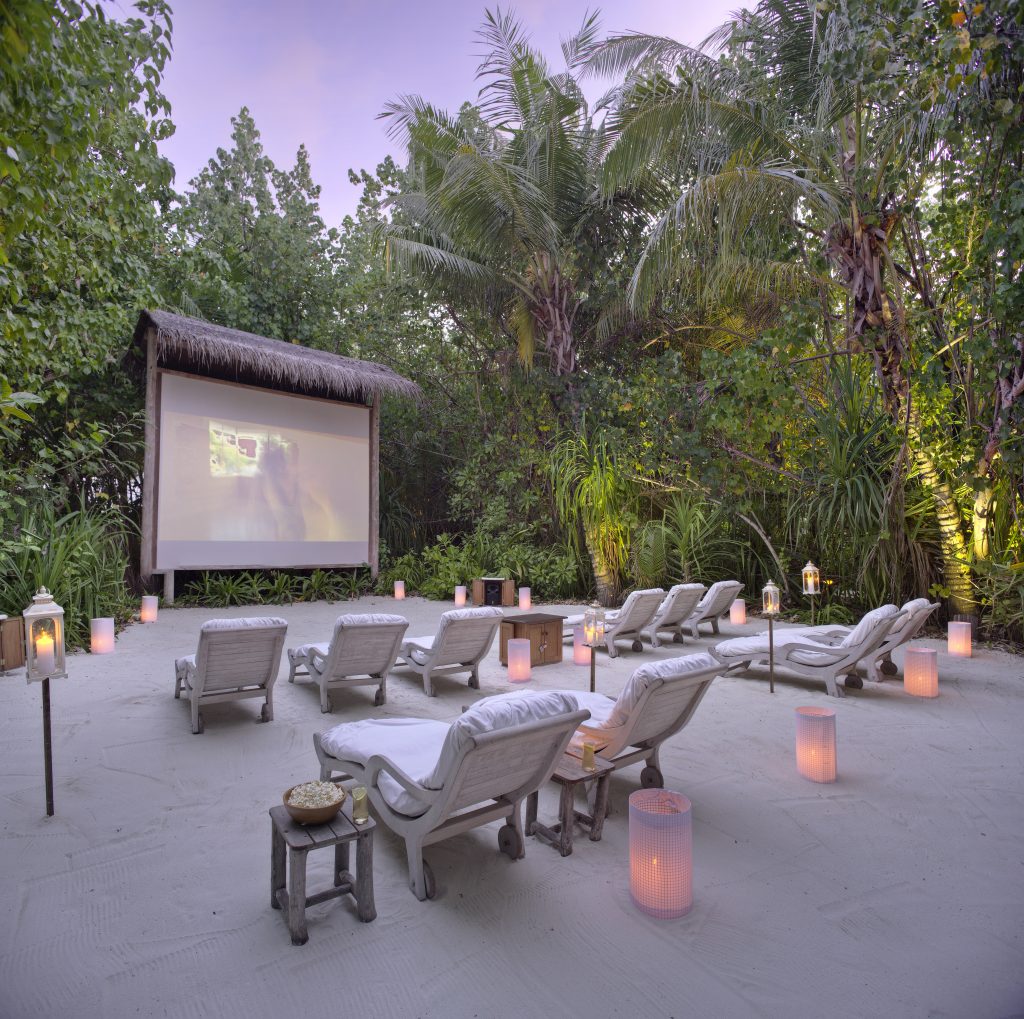 When it was time to leave, we could truly see why Gili Lankanfushi was named the "Best Hotel in the World" in 2016. There was no detail that was missed, every guest that was there wore an expression on their face that read "I am in a state of bliss" and we truly felt we wouldn't change one single thing.
We already decided we would be coming back for our 5th anniversary!
Until next time..