Choosing a resort to stay at in the Maldives is not an easy task. There are HUNDREDS of resorts on all of the tiny islands that make up the Maldives however if you want to skip the research do yourself a favour and just book Gili Lankanfushi. The 5 star resort located just 20 minutes from the Male airport by speedboat was named the #1 hotel in the WORLD by Trip Advisor, is a mix of luxury meets treehouse living and has the best service you could ask for. I spoke about my stay HERE but I wanted to get a little more in depth about the resort and hotel and all of the amazing features it has. To be warned though, the only downfall of visiting is that no holiday will compare..NO REALLY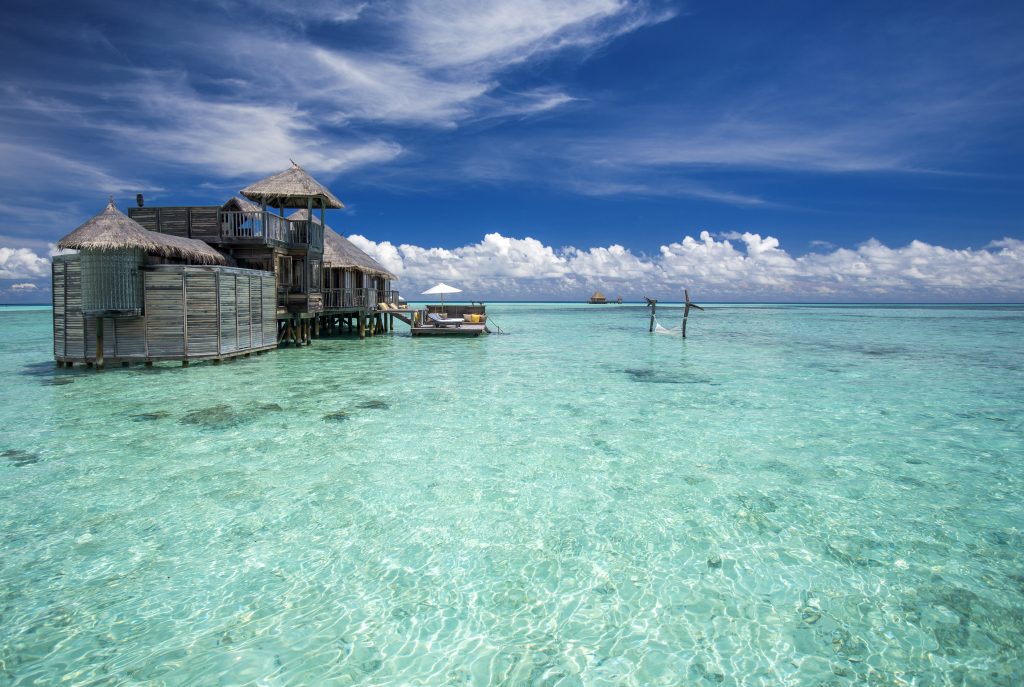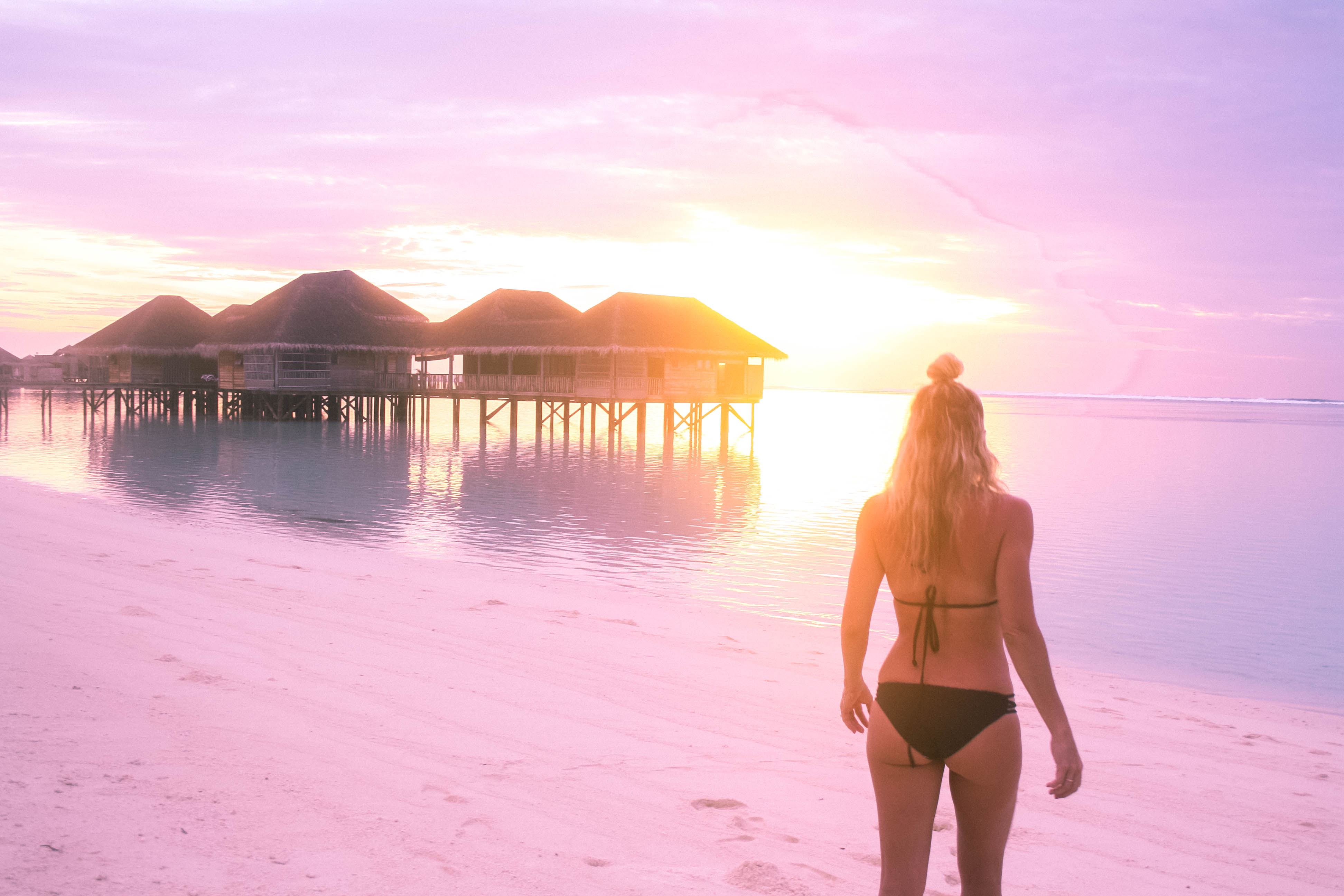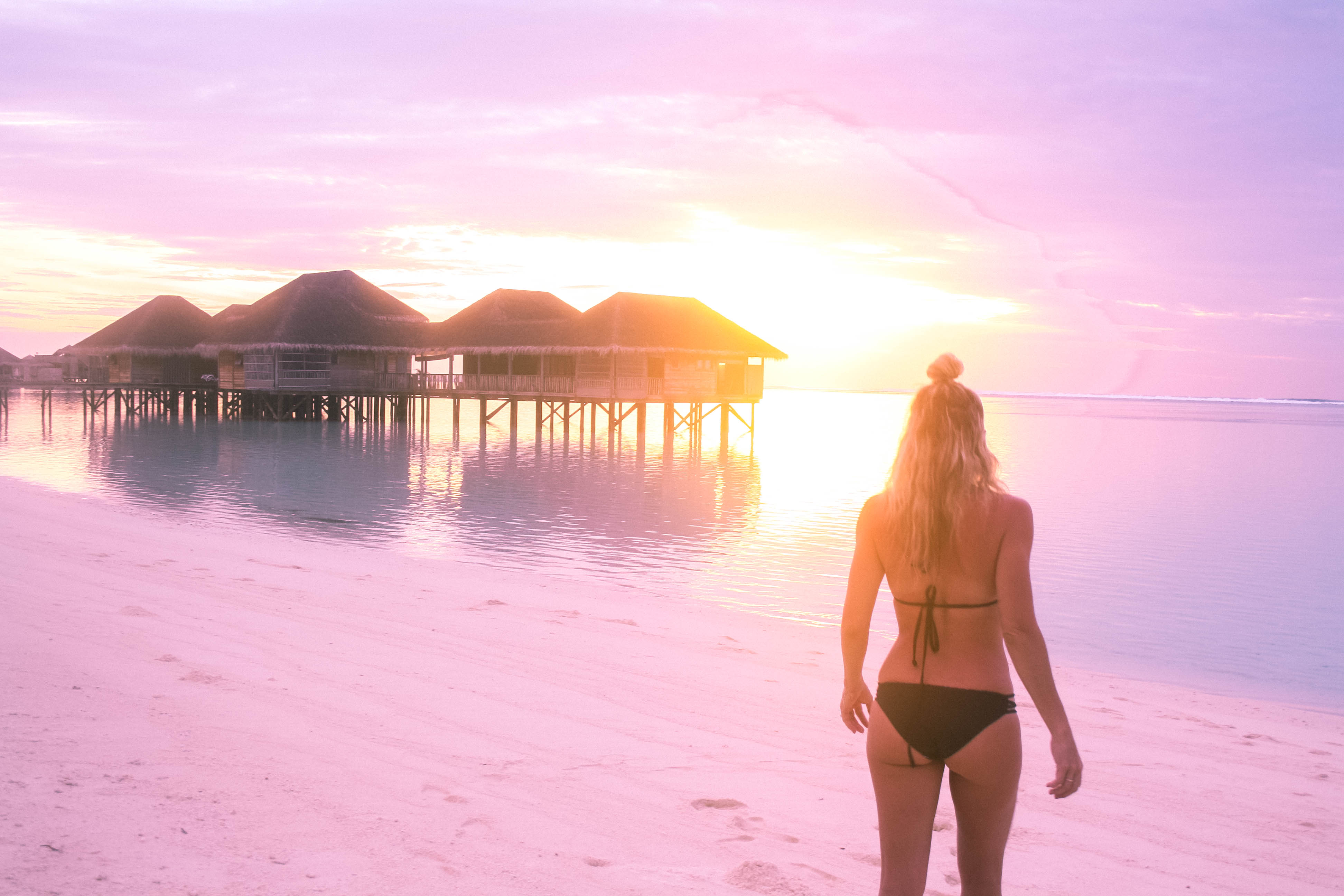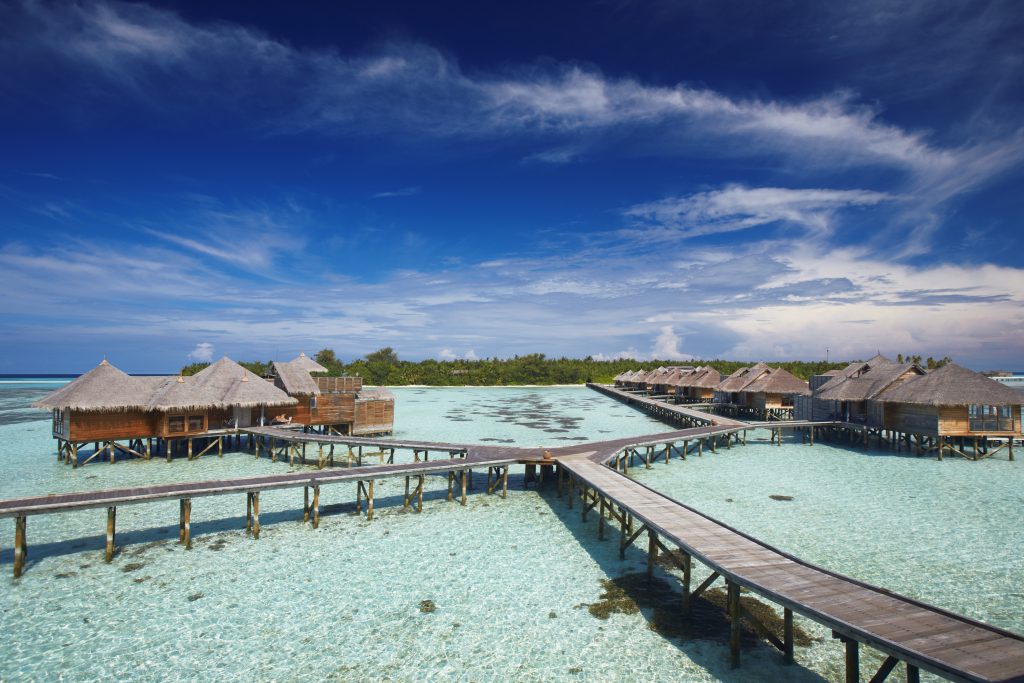 THE GROUNDS
The scenery at Gili Lankanfushi is breathtaking. It is made up for powder white beaches, lush tropical palm trees and plants, an assortment of water colours ranging from clear to deep turqouise and overwater huts that sprawl out on various jetties. It is a true version of paradise. I would honestly be surprised if heaven was nicer than this!
Aside from all the over water huts that make up the property and the beaches that surround the island, there is endless dining options. All restaurants here focus on fresh and sustainable ingredients ( lots coming from their very own garden which we got to tour!!). The main restaurant focuses on South Asian flair with locally sourced seafood, organic herbs and veggies. Each week they offer a "street food" market which was AMAZING! Each stall focused on a different country- Sri Lanka, Philippines, Malaysia! It truly felt like a luxe market in Asia. We also were heading to Sri Lanka after Maldives so it was almost educational as well. The Chef was so personable and gave us a break down of what each country is really known for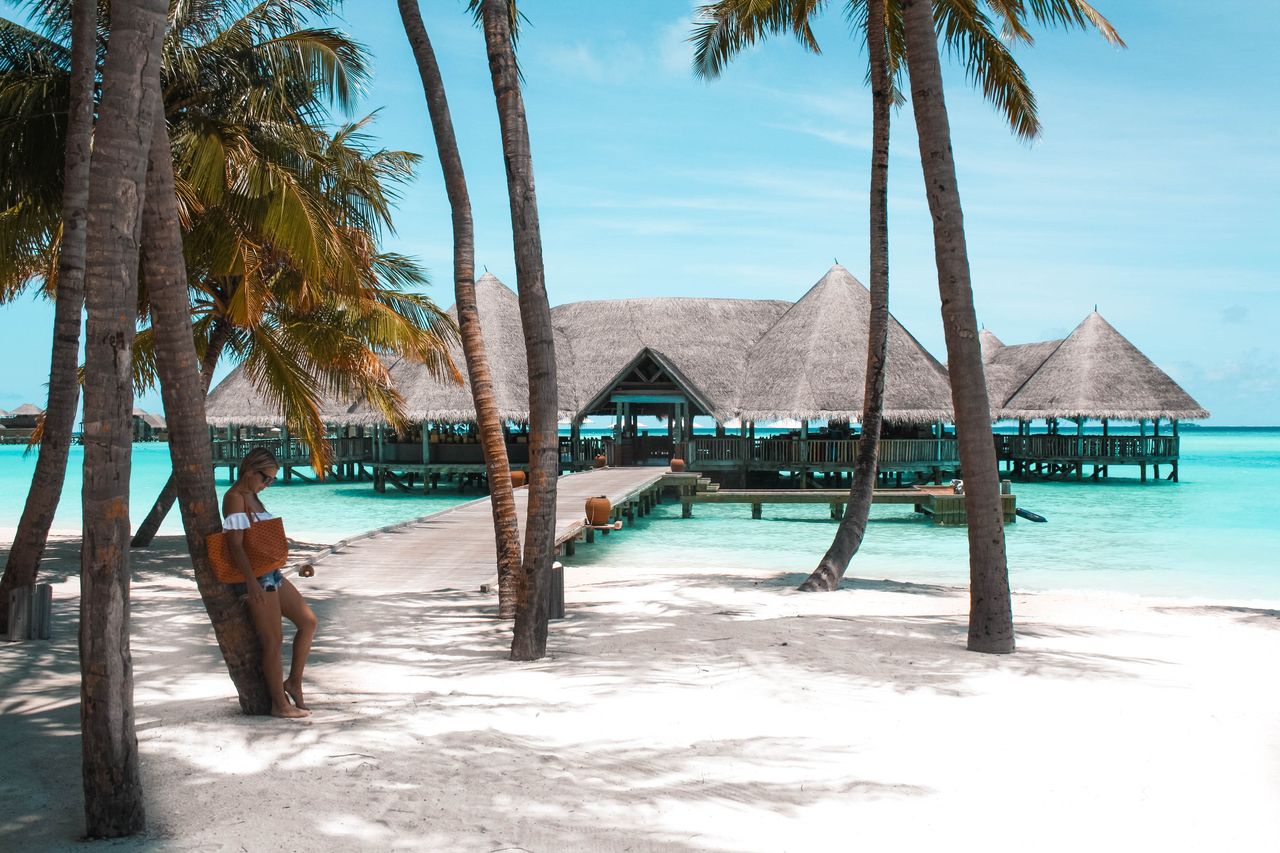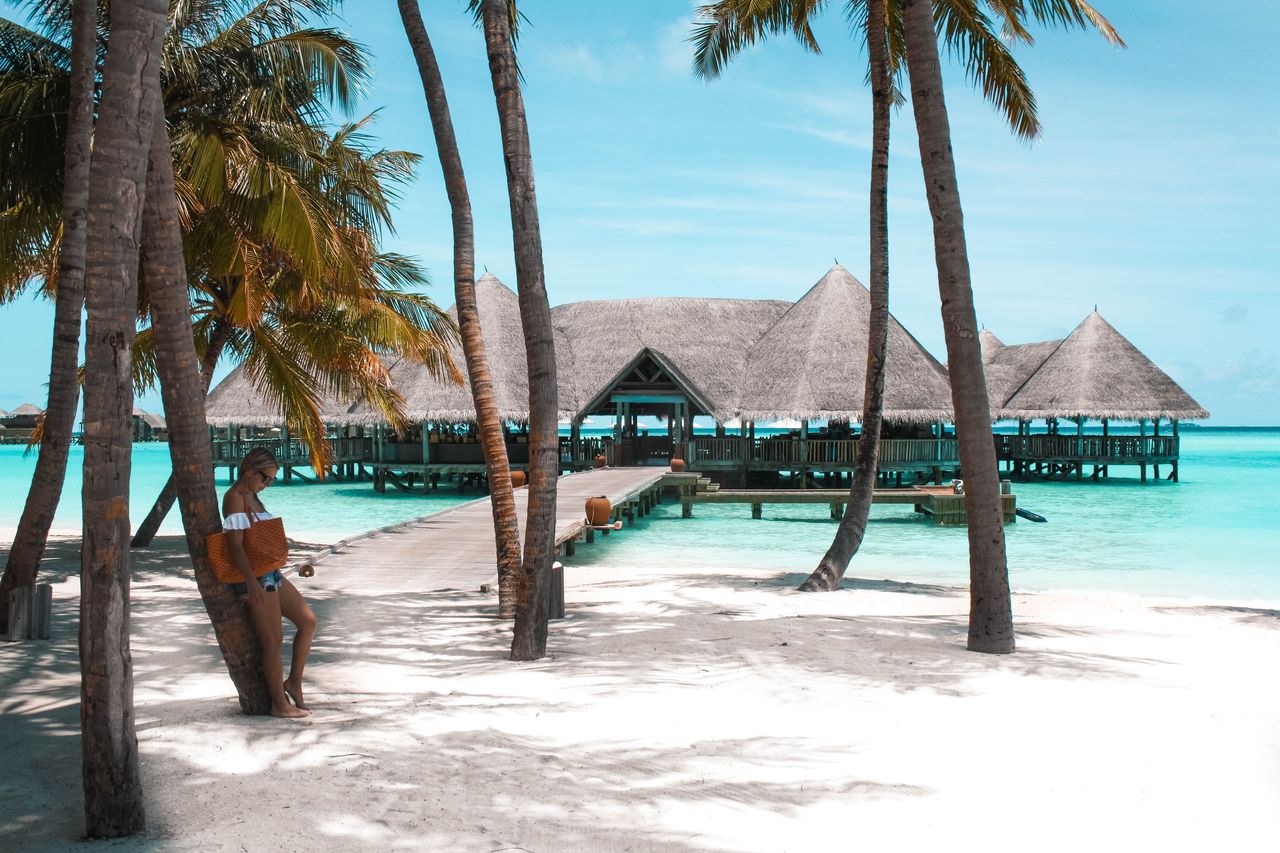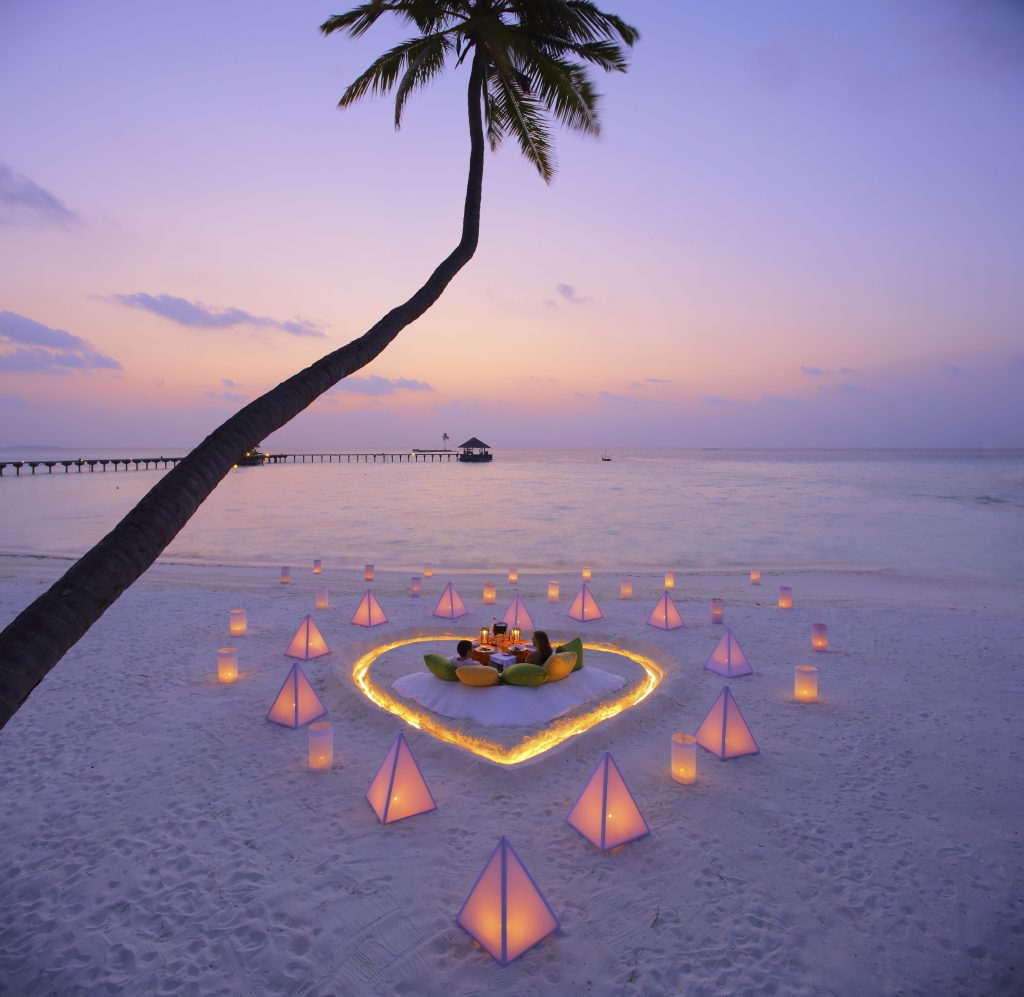 If you are feeling something a bit different they have a Japanese fusion restaurant. The restaurant is perched up in a tree house like building where you sit cross legged while munching on the FRESHEST sushi and sashimi. They also offer private dining options though out the whole island which we were lucky enough to experience! We were whisked away to a tiny corner of the island where we ate a moonlit feast on a secluded sandbar, surrounded by hundreds of glowing lanterns. It was magic. The Chef sets up shop right by you so you literally see your Lobster being grilled to perfection next to you. The photo above is what it looks like!!!
There is honestly just so many nooks and crannies to hang out at this island that we spent one day riding our bikes around and setting up shop at different places.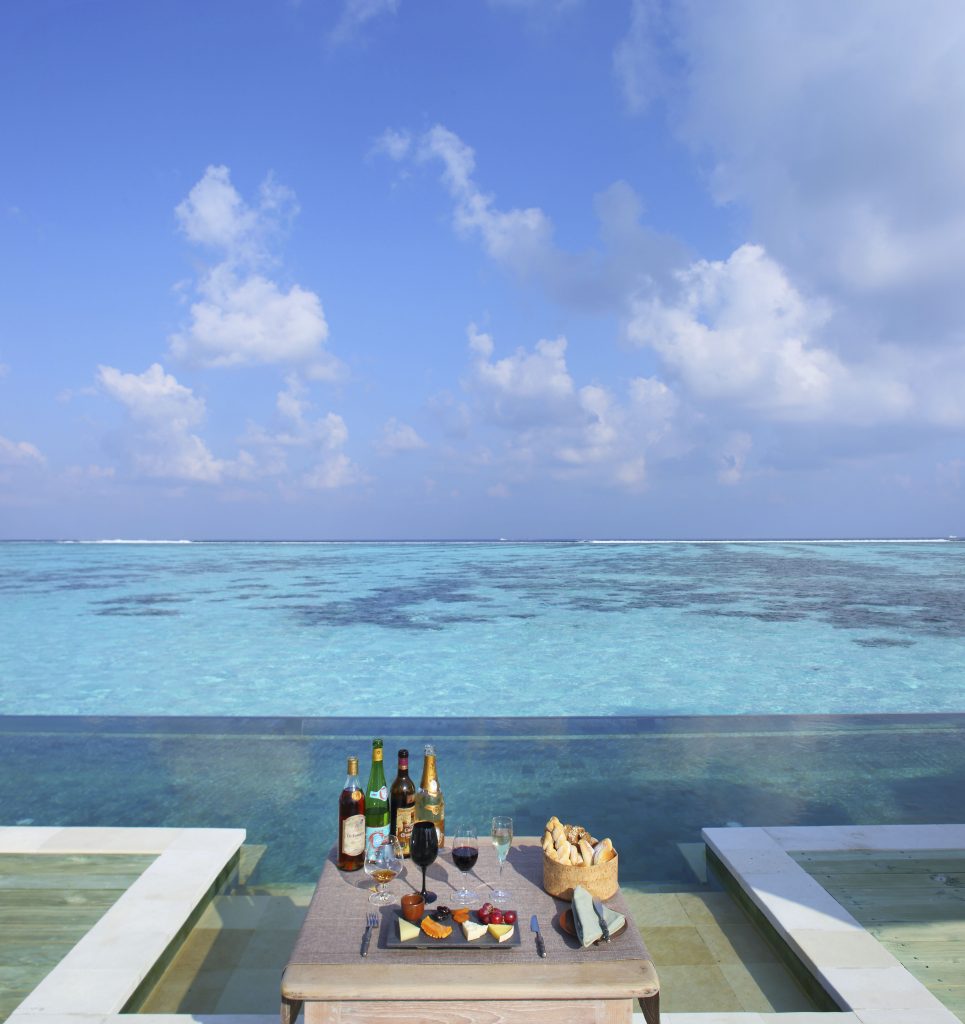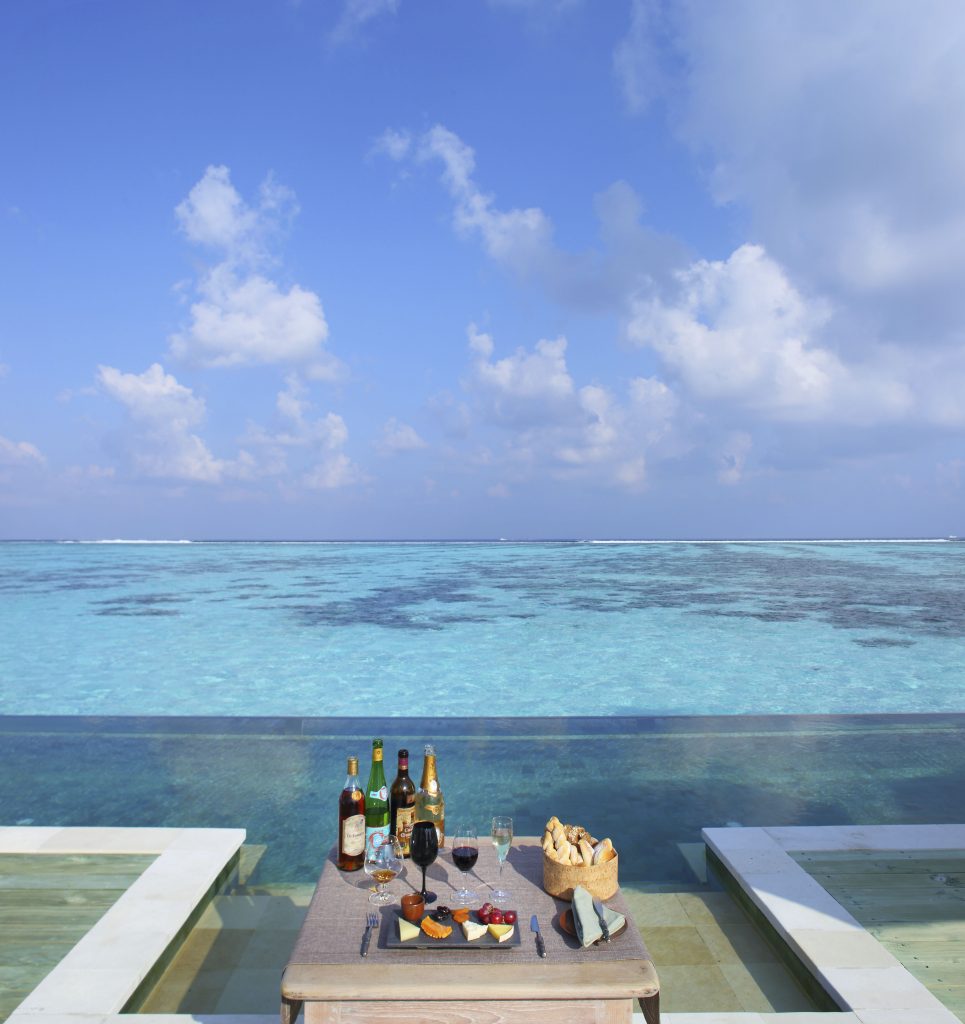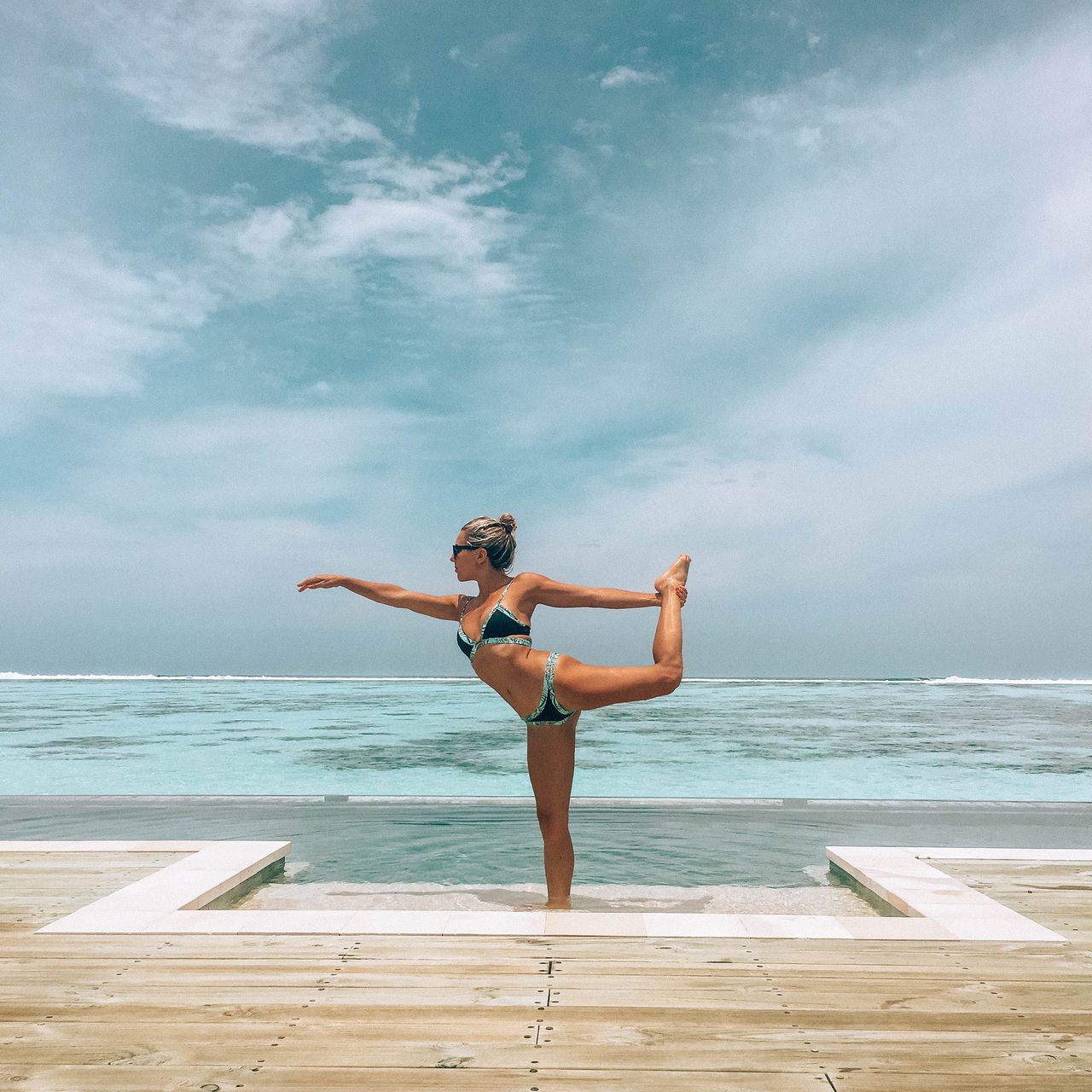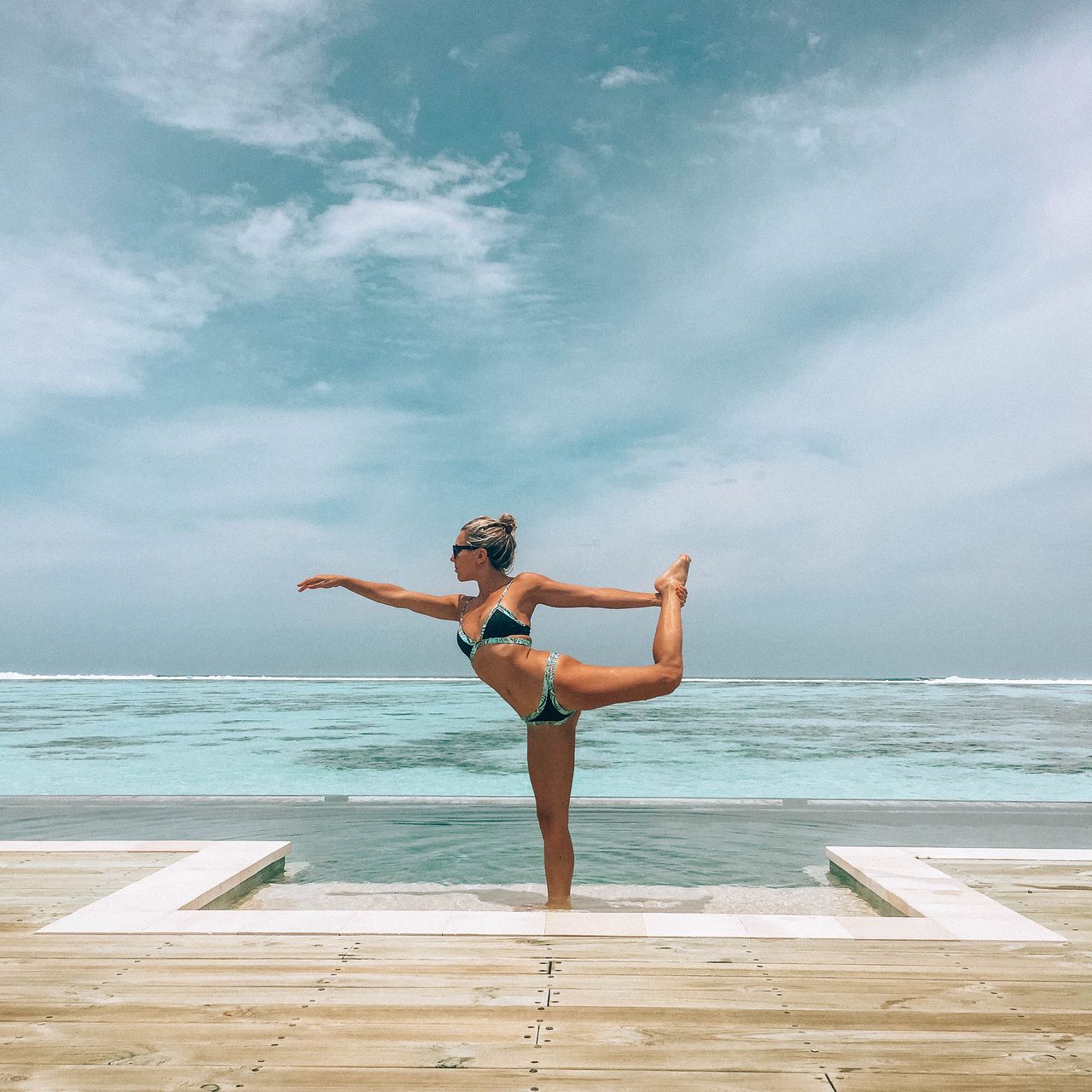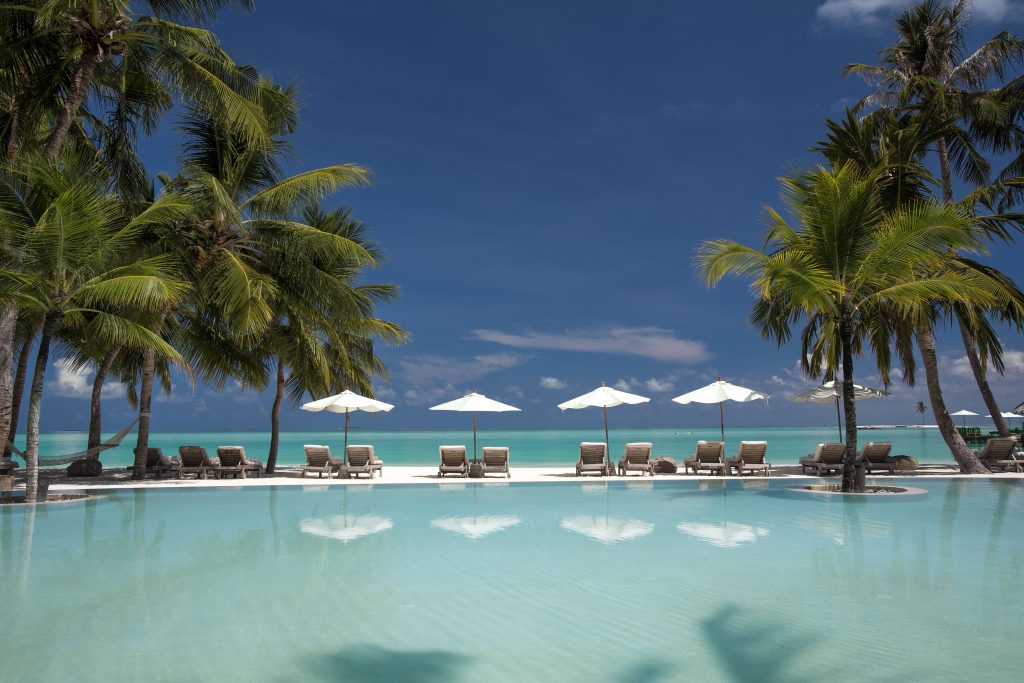 THE ROOMS
The room at Gili's are among some of the largest in all of the Maldives. There is 3 different jetties that make up the 44 suites it has! Some of these suites are only accessible y boat and are slightly larger! Regardless of what suite you get, you are guaranteed this: HUGE, airy living rooms ( half of which is enclosed and the other half open), massive bathrooms (with his and her sinks, closet space, glass floor inserts and an outdoor path leading to a shower), and bedrooms that have the comfiest linen and pillows you will ever experience. Even though the rooms are all natural looking, you will have all the modern amenities such as Satellite music, DVD players, TVs and fans.
With over 2000 square feet to yourselves, it is EASY to feel like you live there after a day. They are that amazing. The only downfall is that you almost don't want to leave your room!!! We spent the few afternoons lounging on our private sundeck and made sure we got out onto the resort in the morning. If we didn't do it first thing in the morning, we would have never left our room!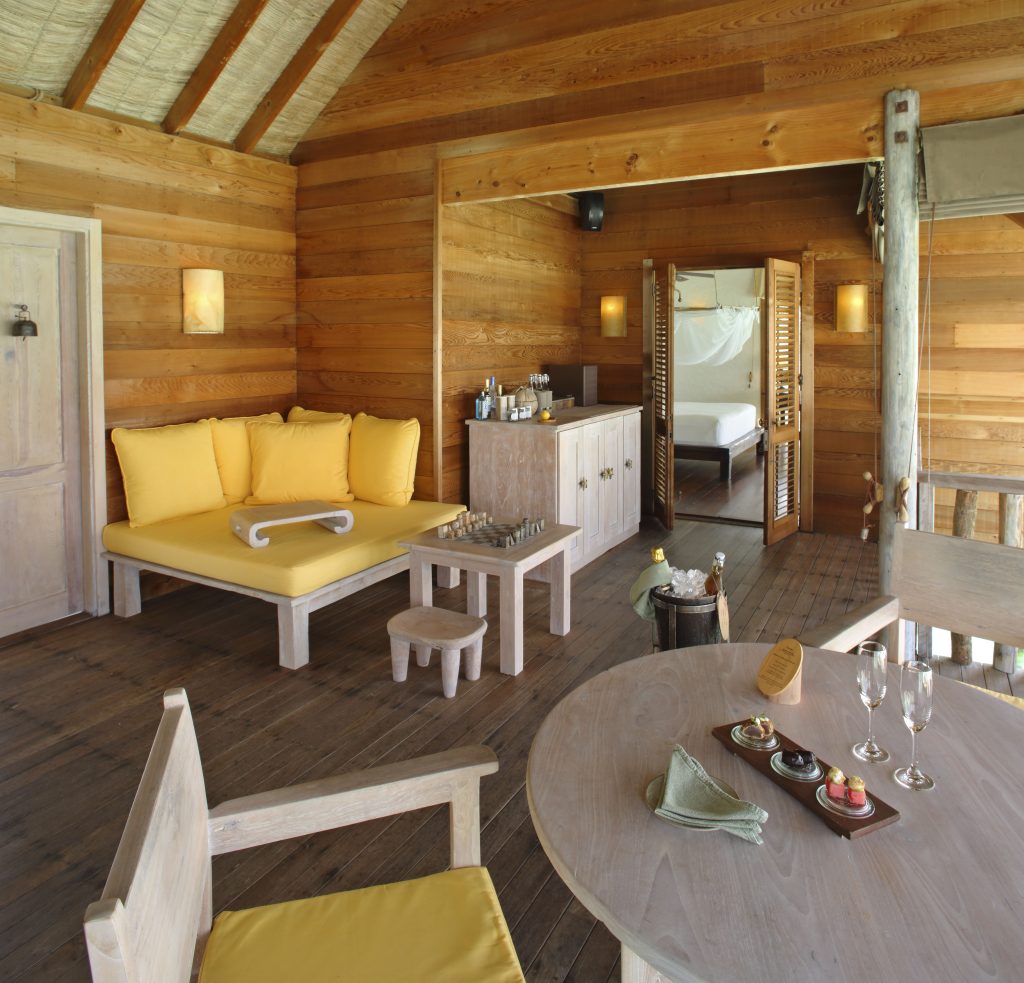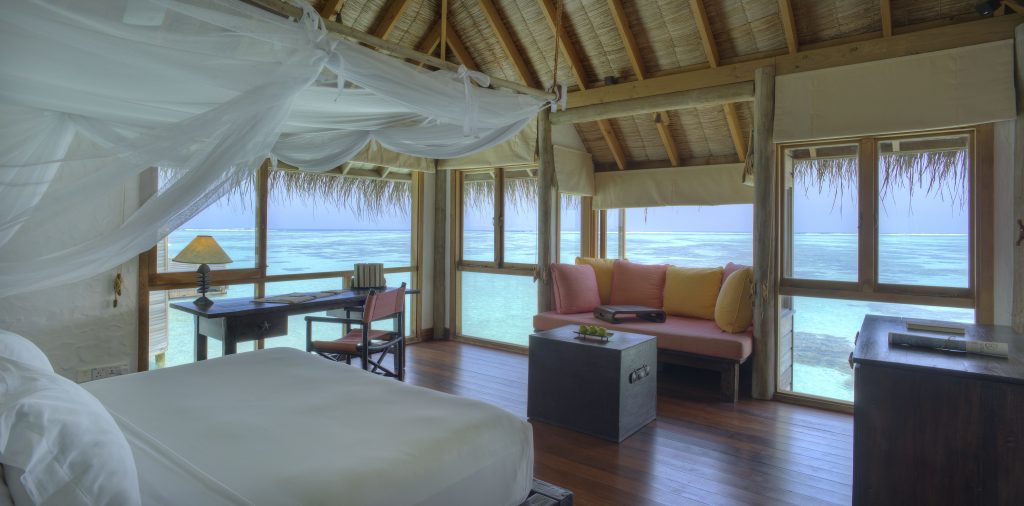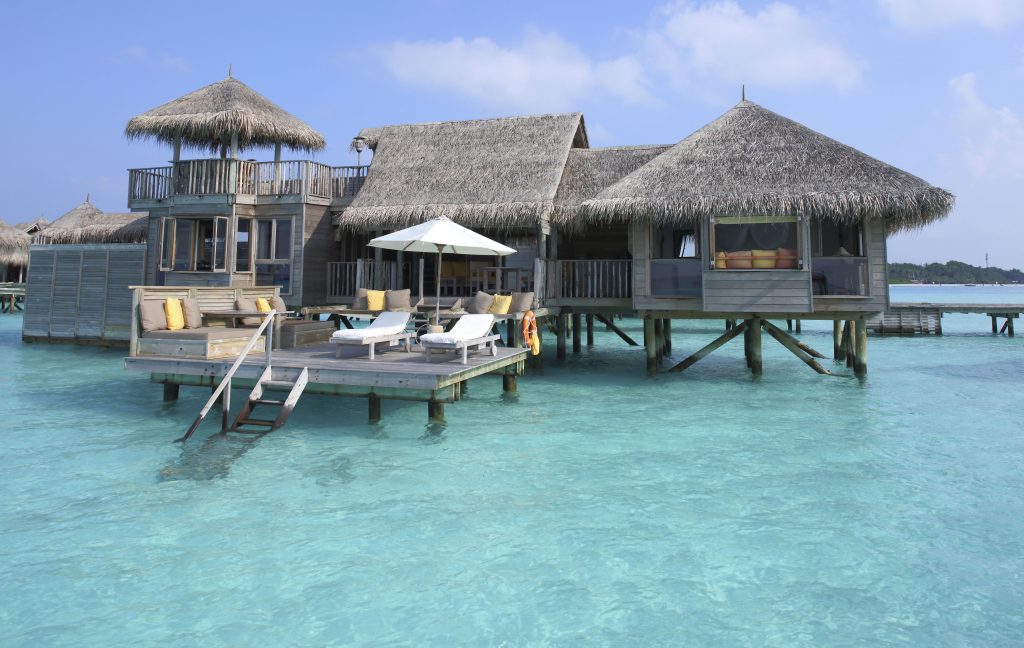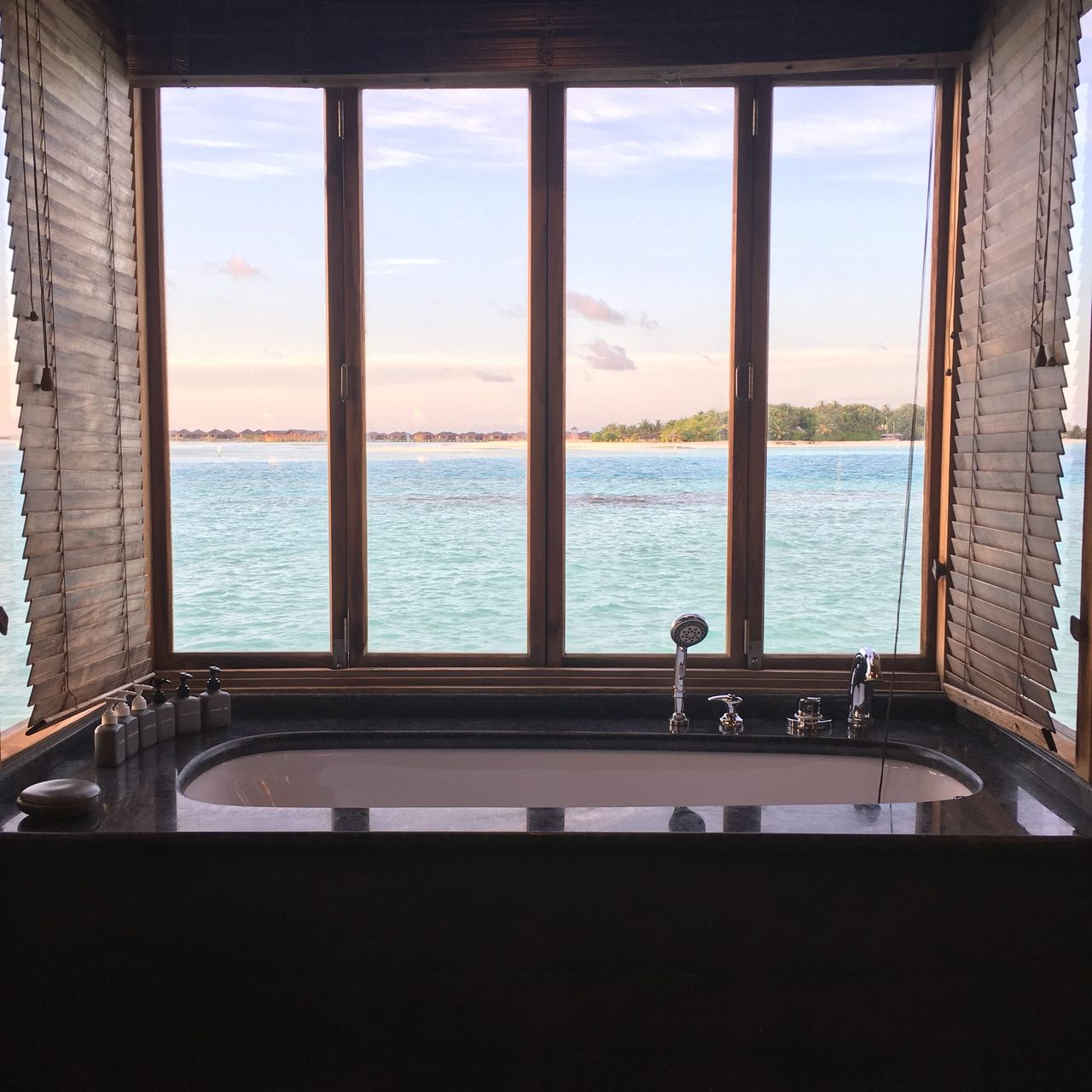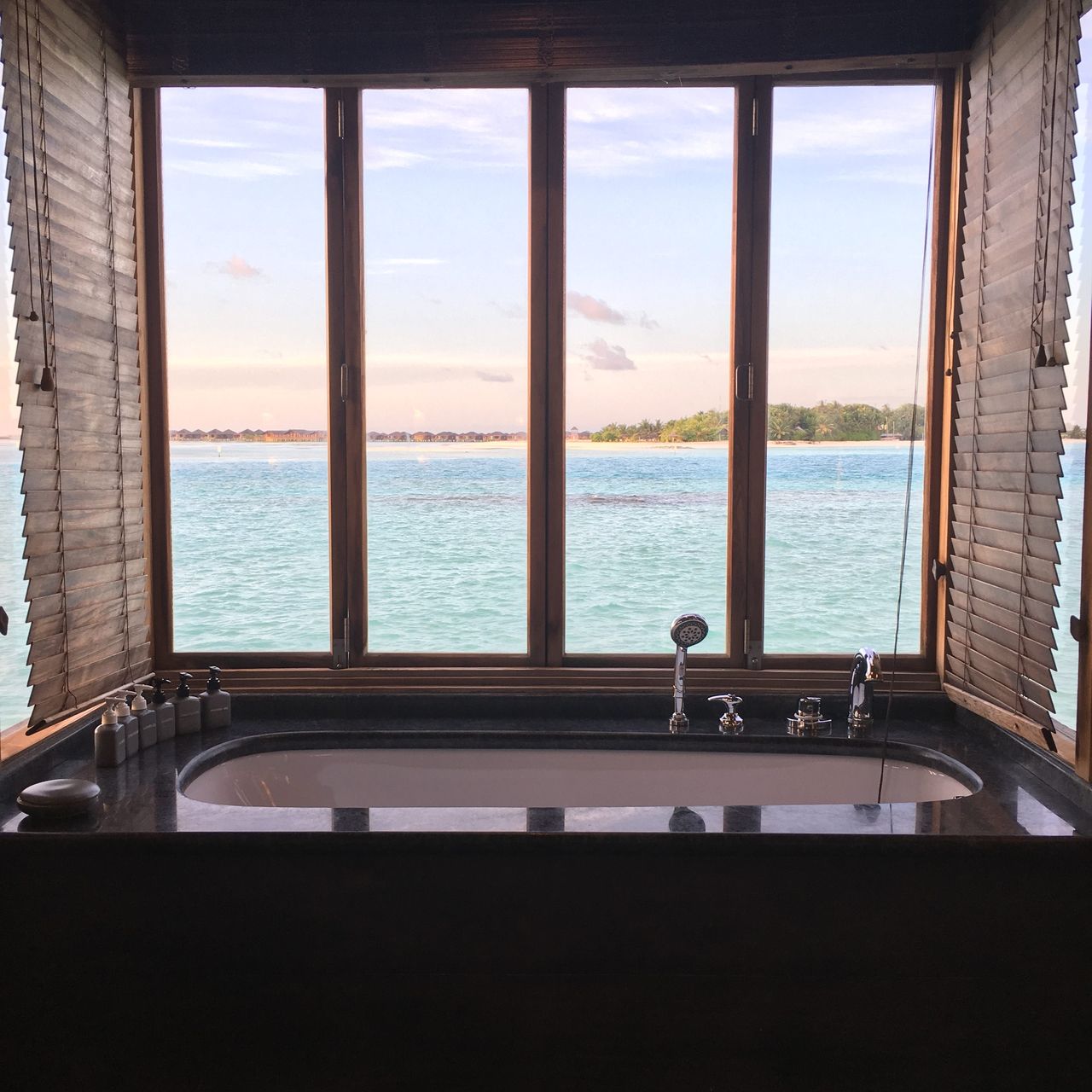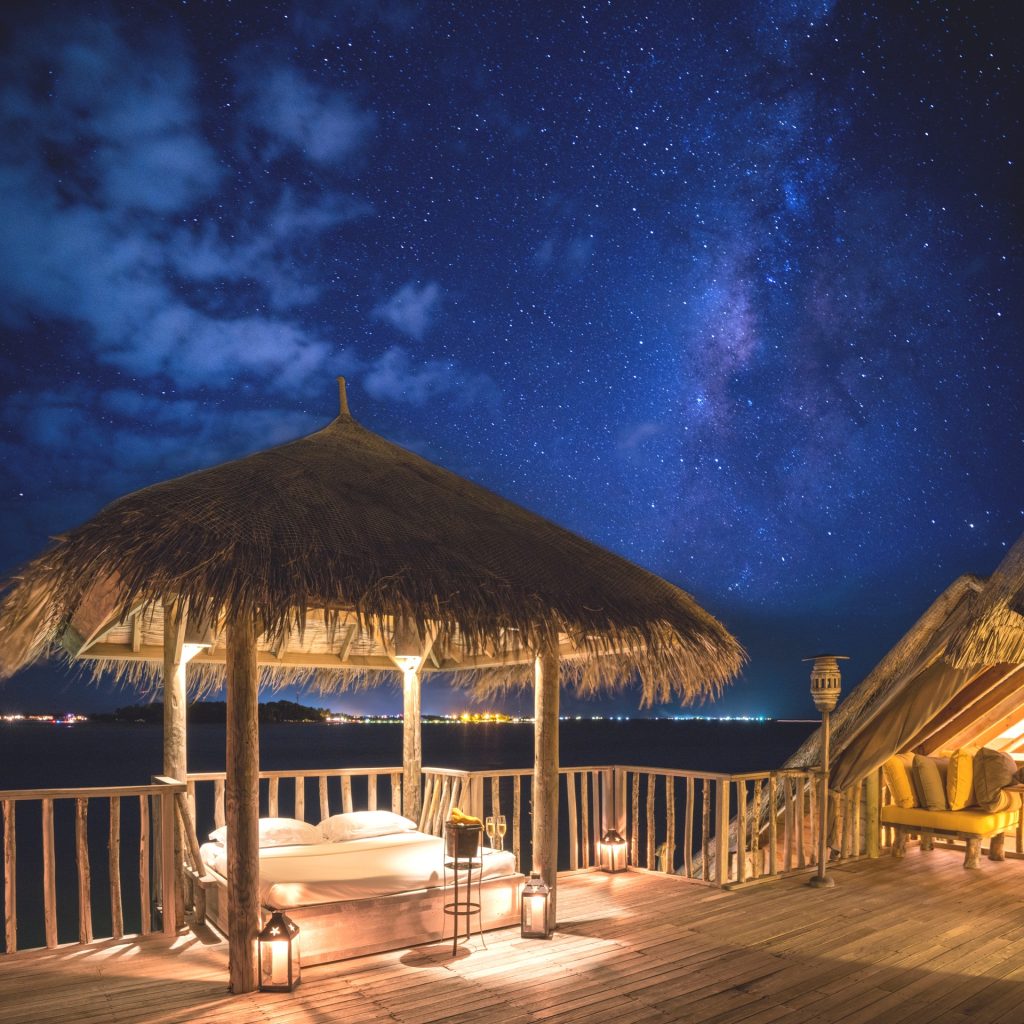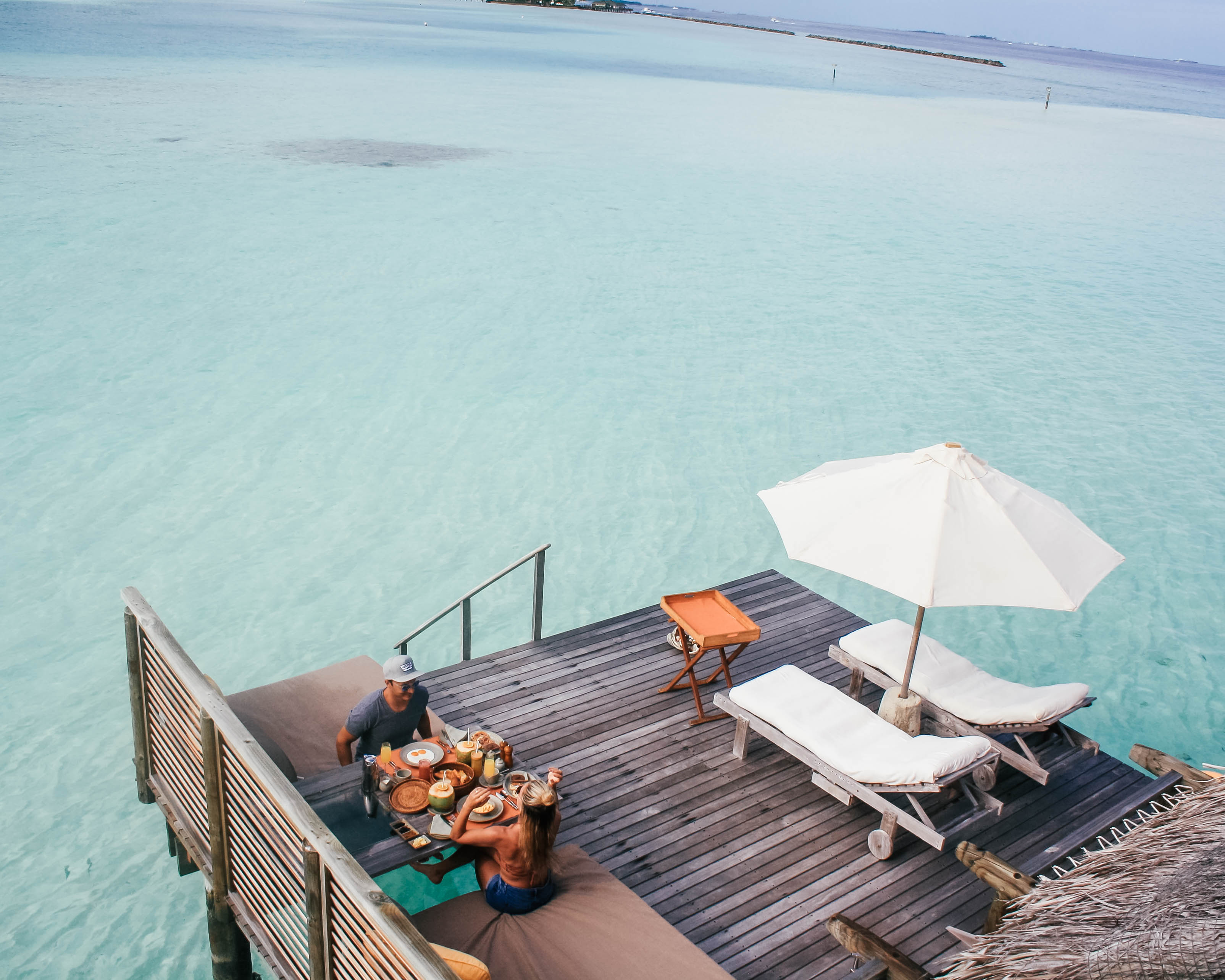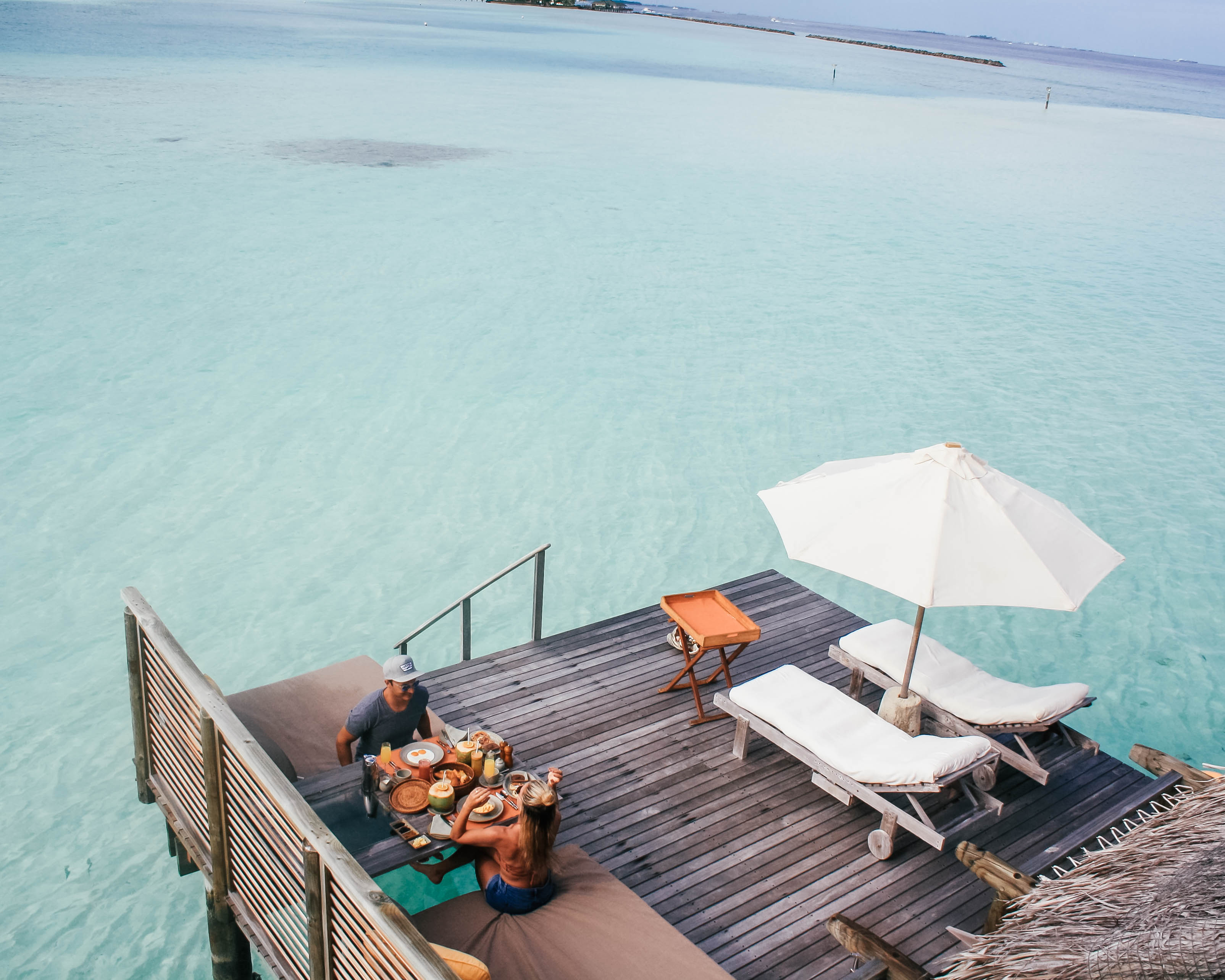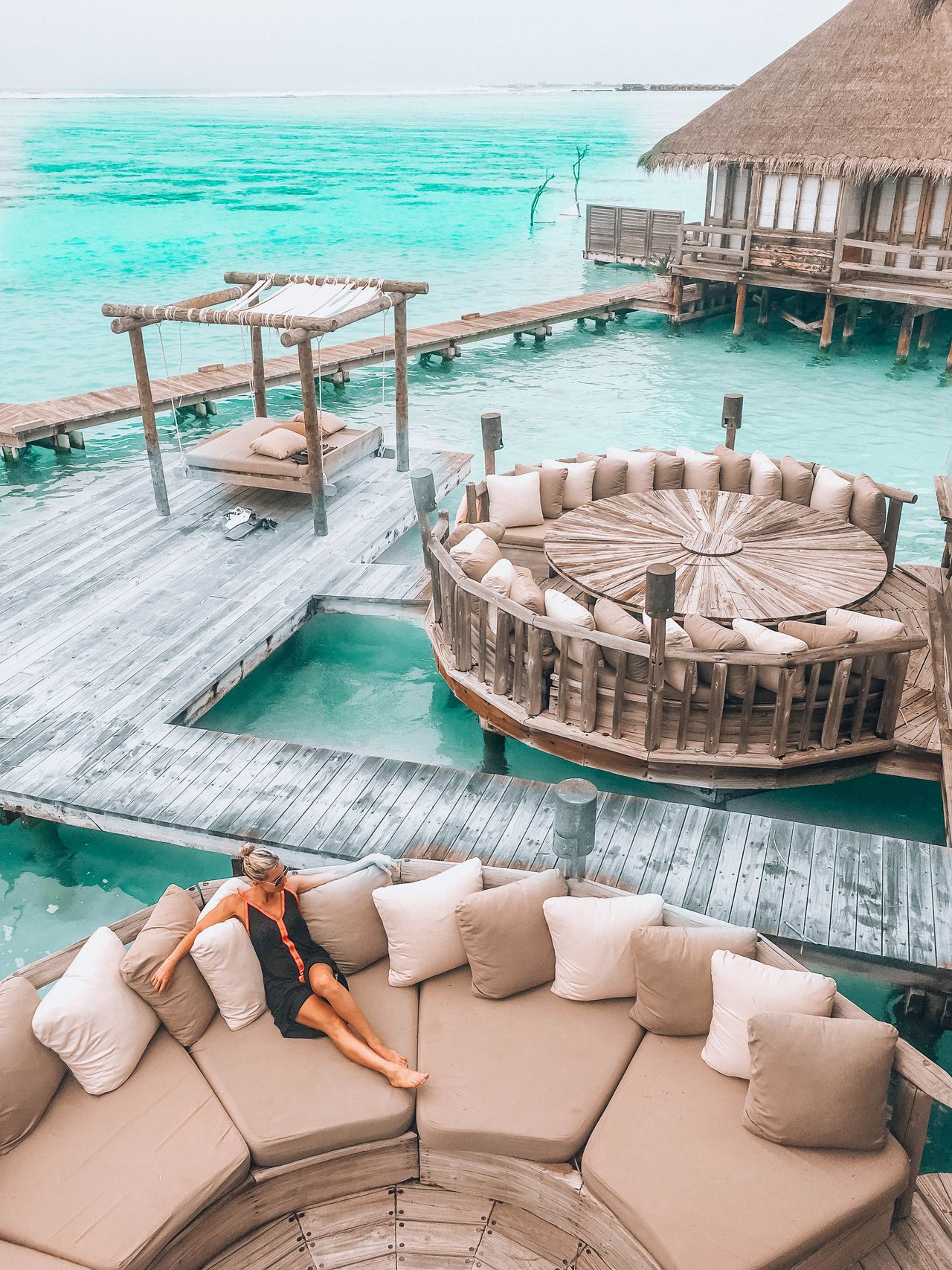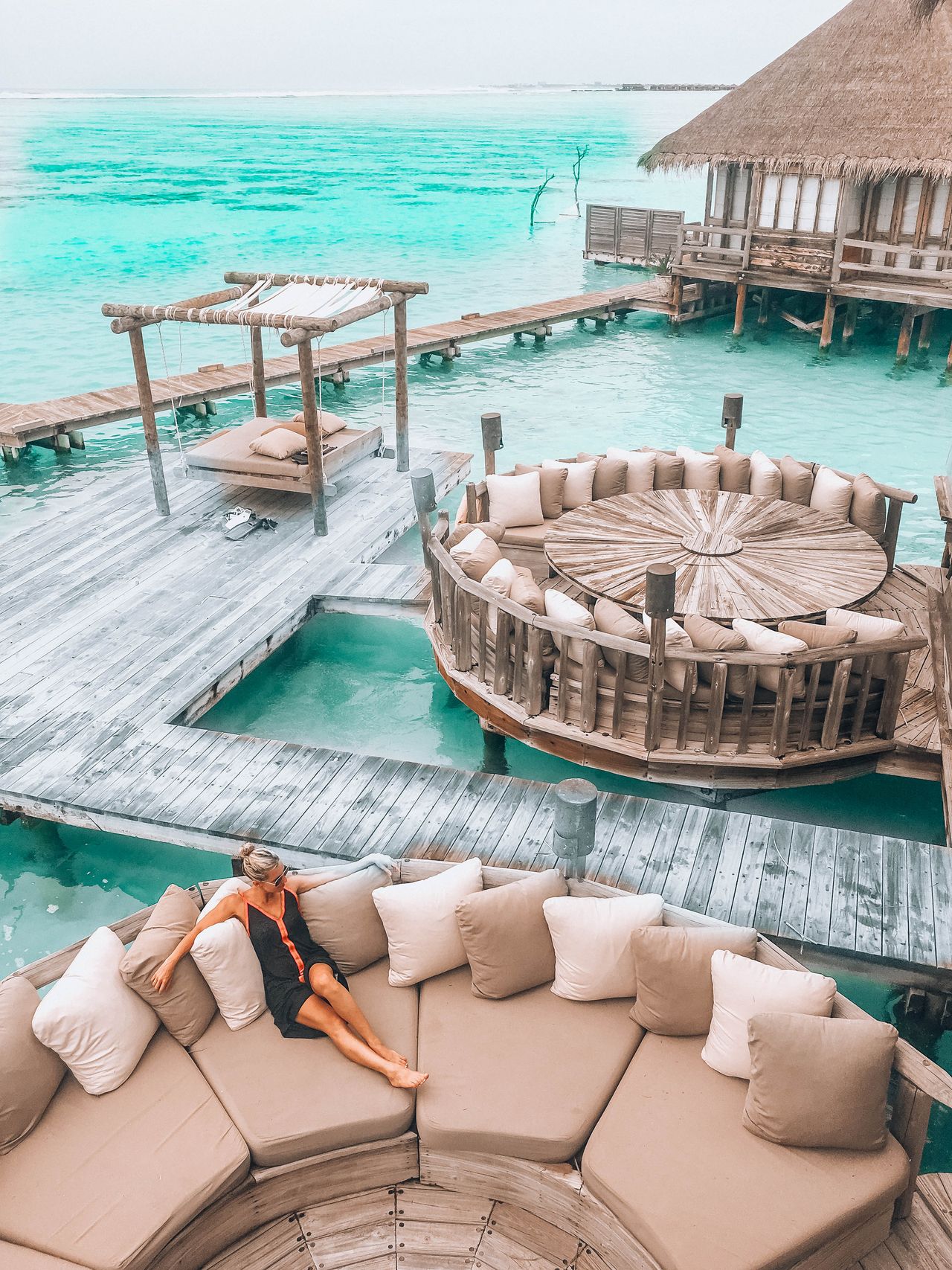 If you really want to BALL out, Gili Lankanfushi has the LARGEST OVERWATER VILLA IN THE WORLD called "The Private Preserve". Pictured above. It will set you back at $14,000 a night but with multiple bedrooms, a private kitchen, spa, WATERSLIDE, private infinity pool and more- you could quite possibly fit a small town in there and split it! Ha!
IMPORTANT TIDBITS
| | | | |
| --- | --- | --- | --- |
| Price | $1000 + a night | Mini Bar | Yes |
| Wifi | YES | Year Opened | 2001 |
| Pool/Gym | Pool, Gym ( with amazing equipment), Yoga Classes | Location | 20 Minute Speedboat from Male Airport |
| Children? | Yes- SO KID FRIENDLY! | Restaurants? | Yes. 4 plus personal dining experiences |
5 things to do here
#1. Hit the Spa
The spa is perched off a private jetty far removed from the main action of the resort. It offers holistic treatments meant for you to hit the ultimate level of relaxation. We used the steam room everyday when we were there and then sat on the 2nd level of the spa drinking some cucumber water. It was pure bliss!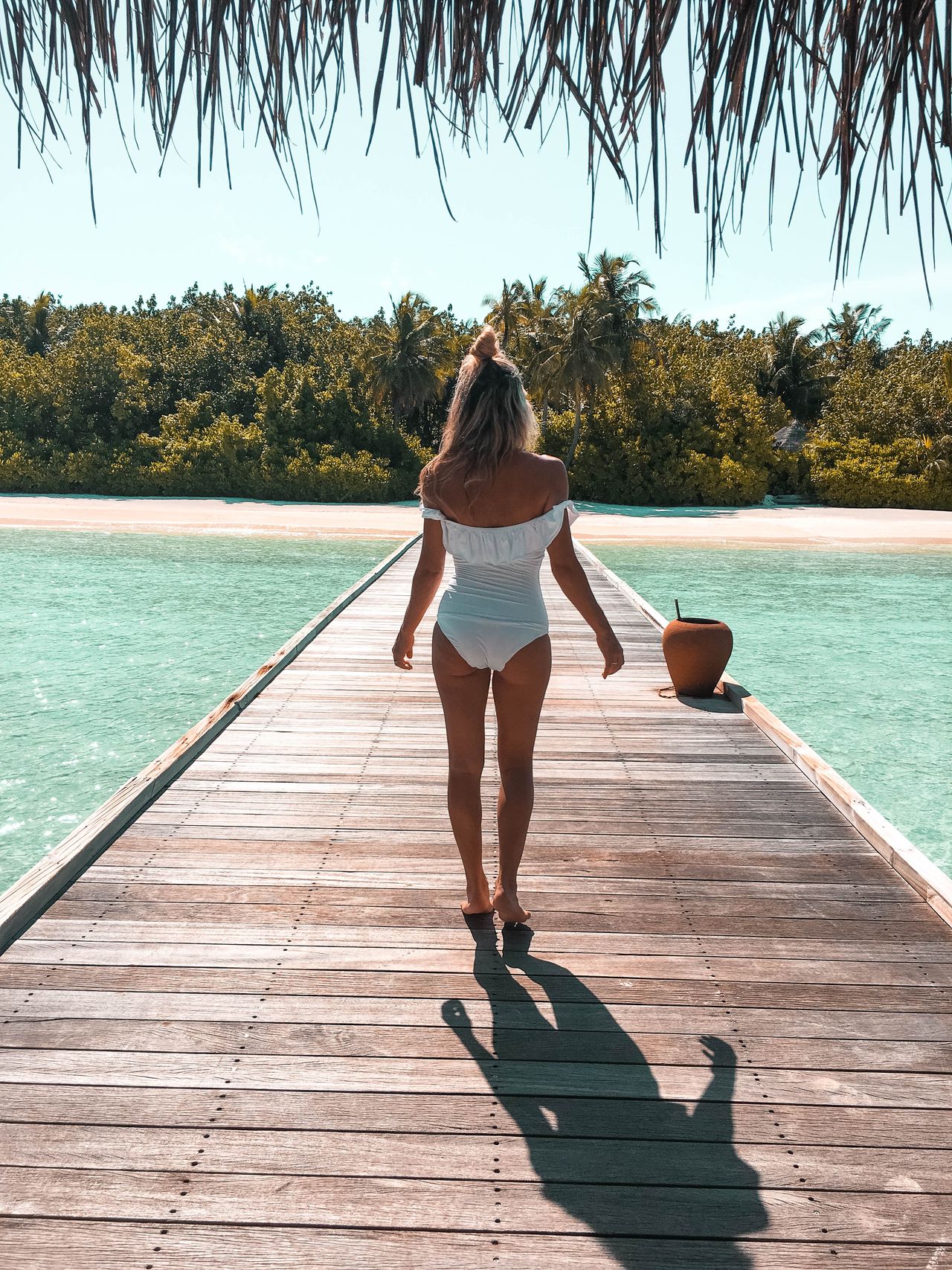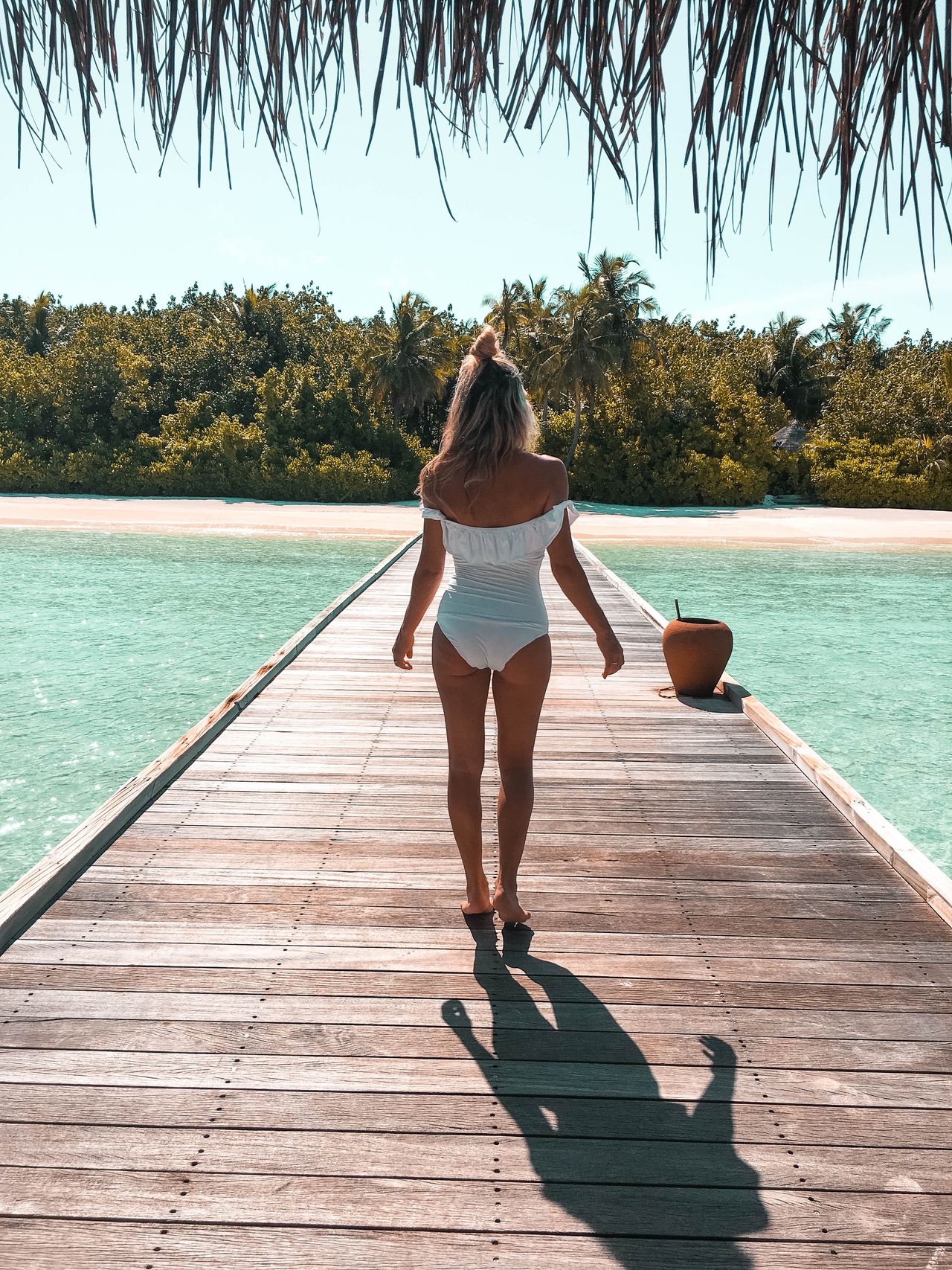 #2. Do a special dining experience
Gili offers unique dining experiences around the island. As mentioned above, we chose to do a private dinner on the island with a private chef! It was something we will never forget. They have soo many unique options to choose from though and if we end up going back, I am forsure going to pick the option of having dinner in your own villa's rooftop deck where you can even finish the night by sleeping out there!! Is this not out of a movie?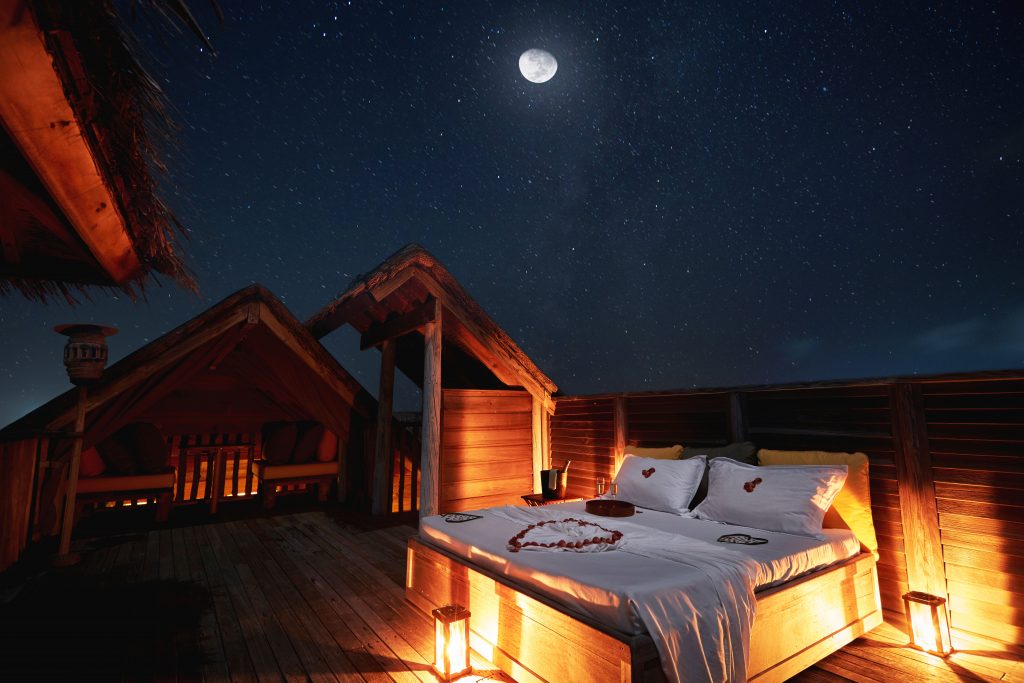 #3. Take a tour of their Organic Garden
If you ask you can get a tour of the garden where they grow so much of the food and herbs that they cook with. We loved checking this out because it really is reflective of what Gili is about- using local materials, foods and supplies that is found on the island itself. Knowing you are eating fresh food that is grown right in the backyard makes the already delicious meals even MORE delicious!
#4. Eat at the Sushi Restaurant
Do not ask questions- JUST DO THIS. I have dined at the fancy Nobu, had sushi in Tokyo and have tried some legitimate sushi places when I lived in LA and they all did not remotely compare to the sushi at Gili Lankanfushi. To add to the delicious food, the atmosphere and setting of the restaurant was out of this world and made us feel like we were eating in the most exotic treefort.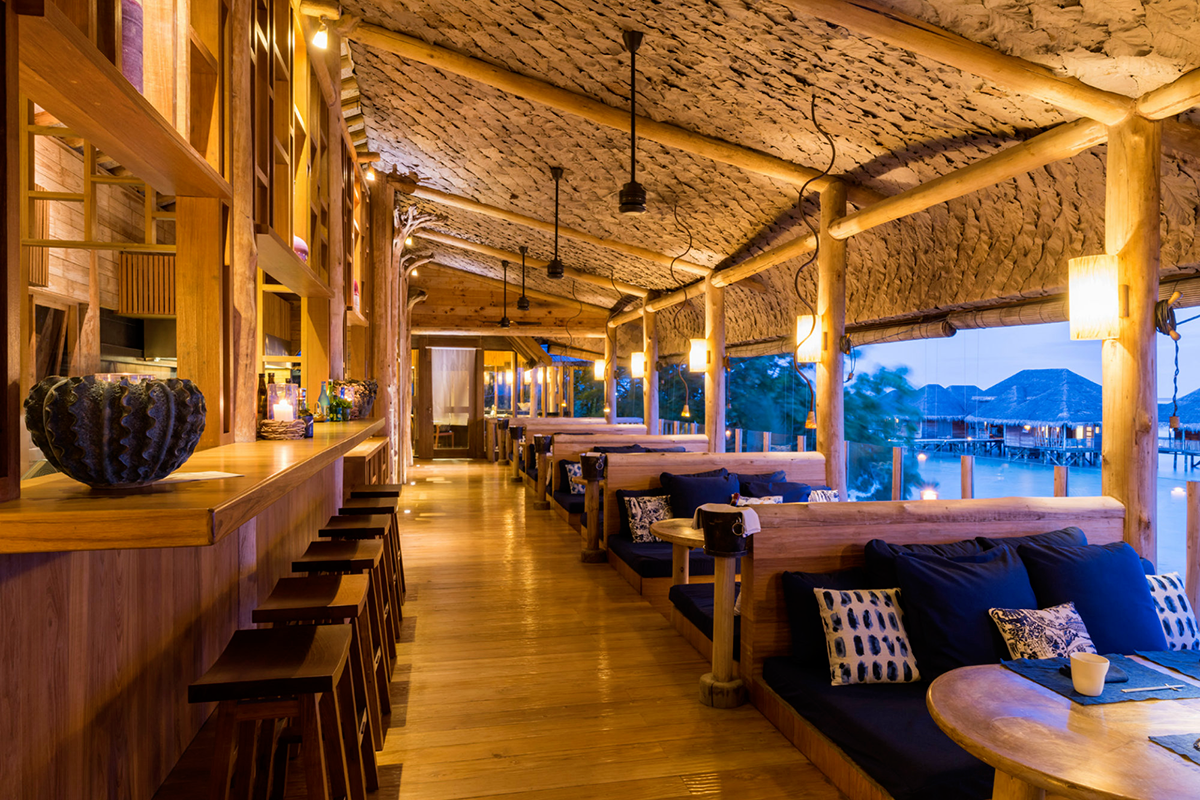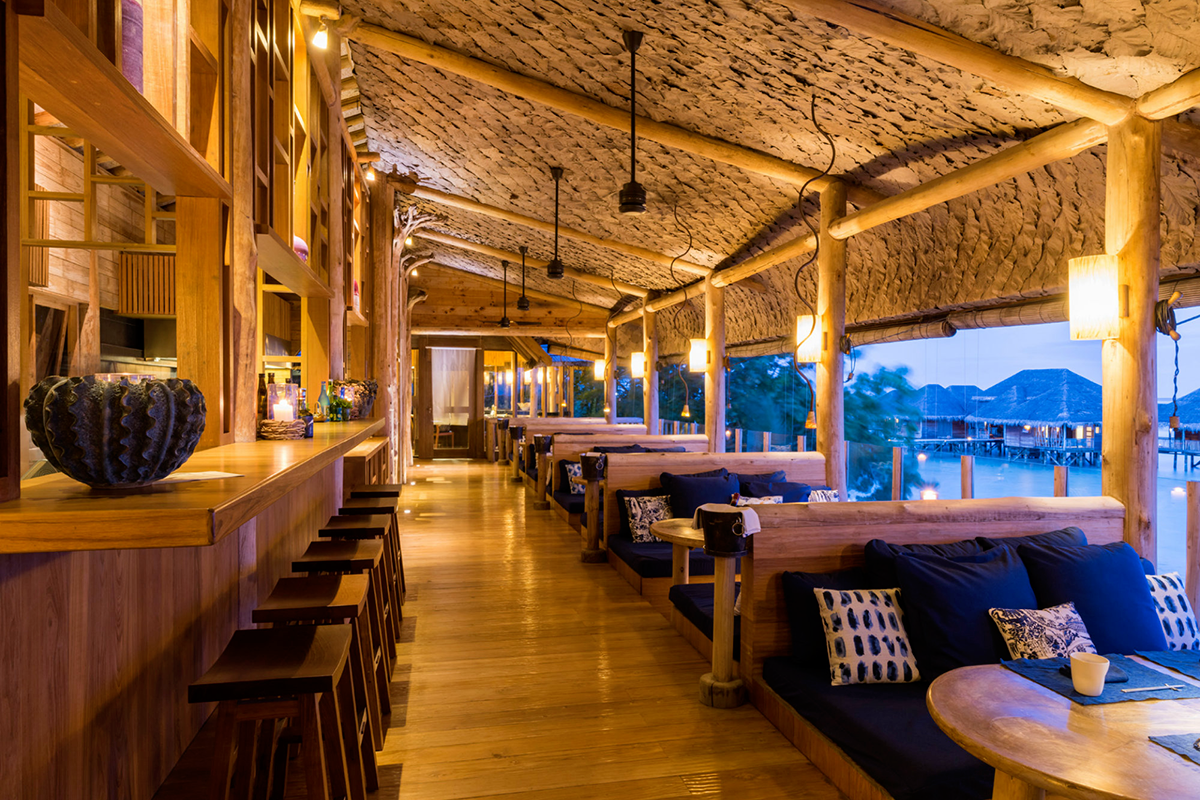 #5. Snorkel!
You can very easily see stingrays, yellow exotic fish and more just from looking over your balcony but it is an entirely different world when you are underworld and see all the amazing coral that goes along with it! Snorkel gear is given to you upon arrival and your Mr. Friday will guide you to the best spots on the island to really see the best fish!