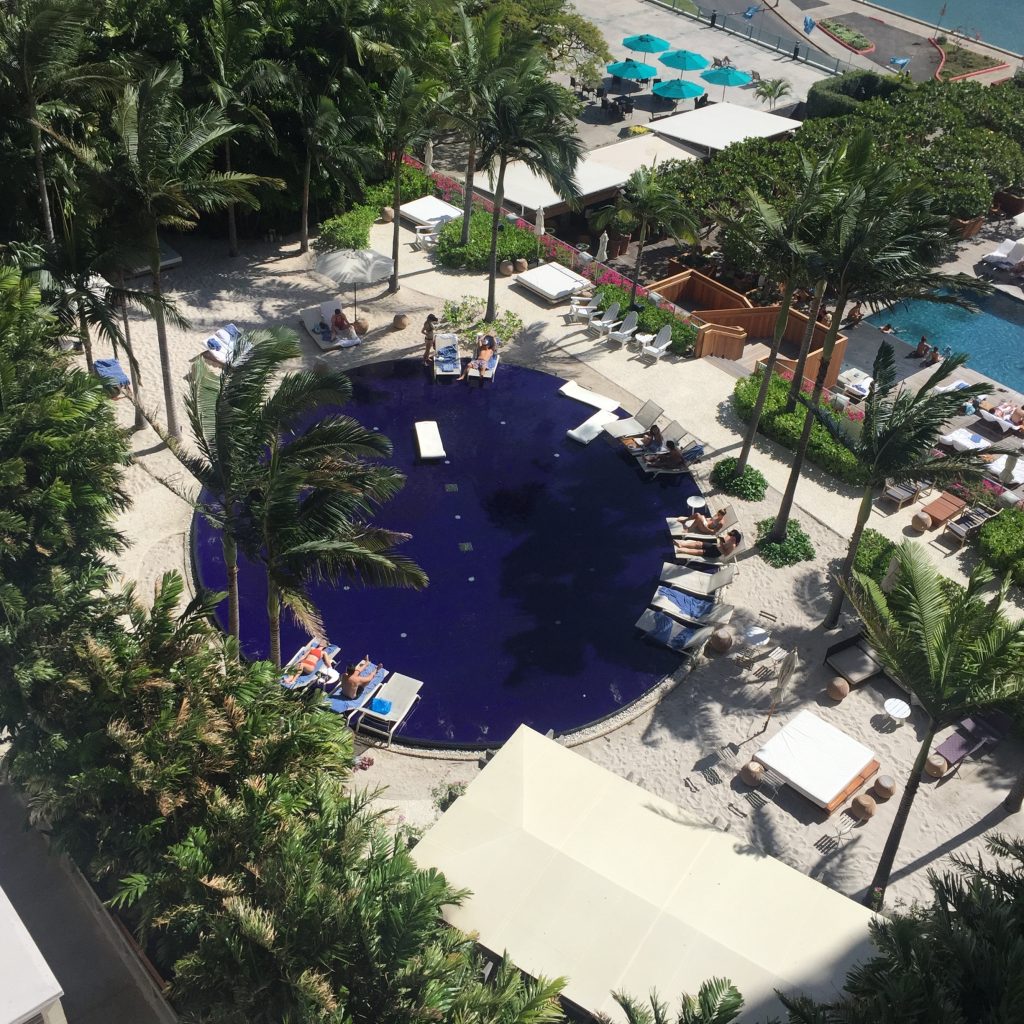 The Modern Honolulu
The Modern Honolulu is where the term VIP must have originated from because when you are there- you feel just that and nothing else. It offers perfect balance of laid back luxury and sophistication in Waikiki on the beautiful south shore of Oahu, Hawaii. In 2010, after $240 million worth of renovations, it reopened as The Modern. It is pretty much the only boutique style hotel at the moment on the Waikiki strip and it has everything you need on site- that we found it almost hard to leave the place!
THE GROUNDS
The design concept of The Modern is best described as contemporary minimalism with a tropical twist. Clean white and ivory interiors are accented with lush botanicals, rich wood, and little pops of color. Basically- we came home and decided our life goal was to have a backyard like this hotel. The best thing out of the whole hotel is the lobby which houses an art installation made of broken surfboards behind the check-in desk. The artist, Herbie Fletcher, created this piece using boards broken-in-action and signed by legendary surfers themselves.  Outside guests can lounge on white hotel rafts in the infinity pool surrounded by palm trees and sand and drink coconut mojitos at one of the outdoor bars. Inside, Morimoto Restaurant offers sushi in a bright, chic setting , the trendy "Study" bar is discreet and has guest enter through a bookshelf and the pool restaurant is actually one of the best places we ate at.   Its a busy hotel yet you never feel crowded because there are so many areas to discover.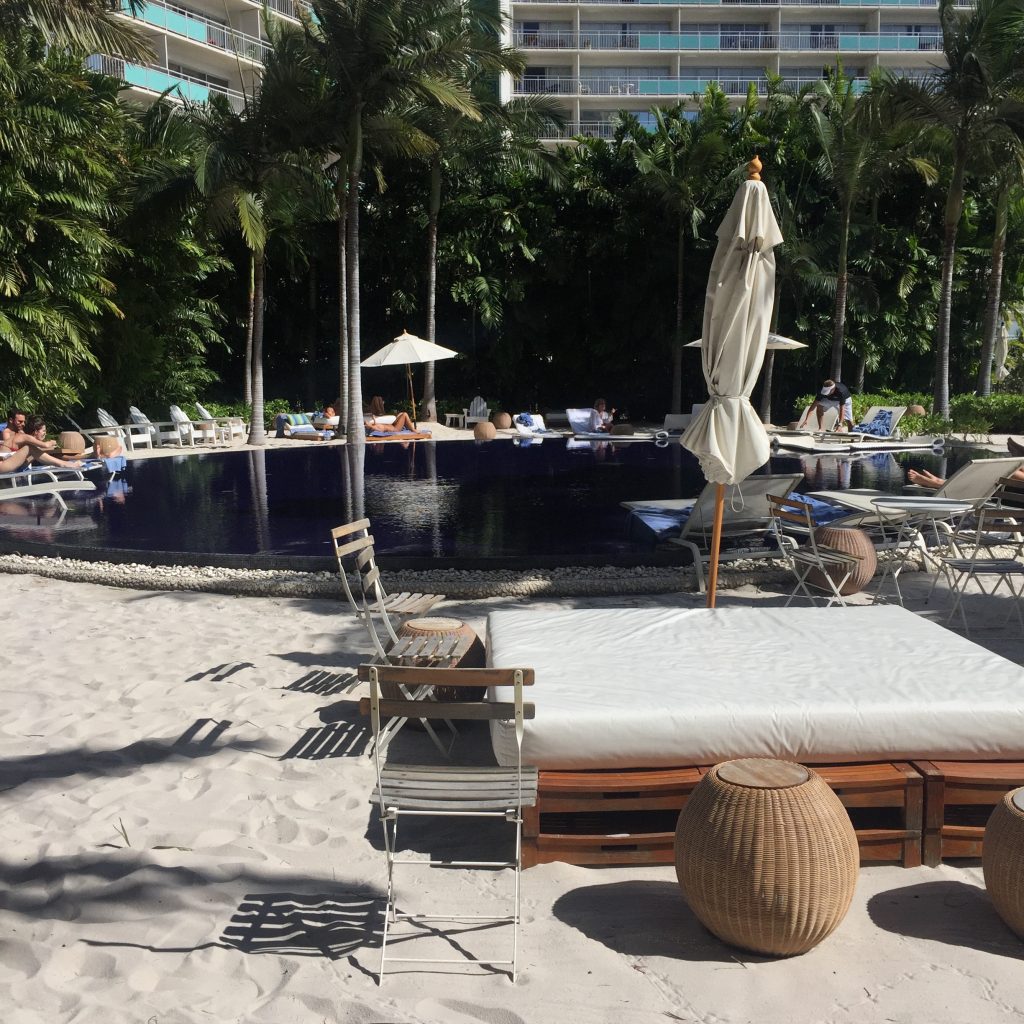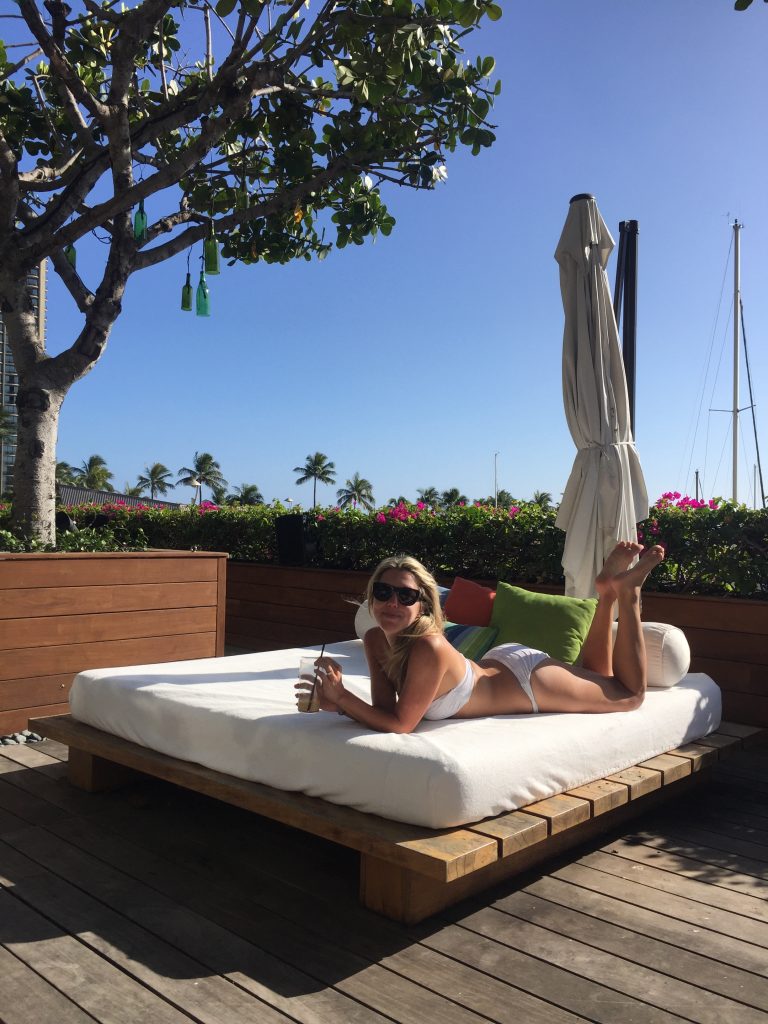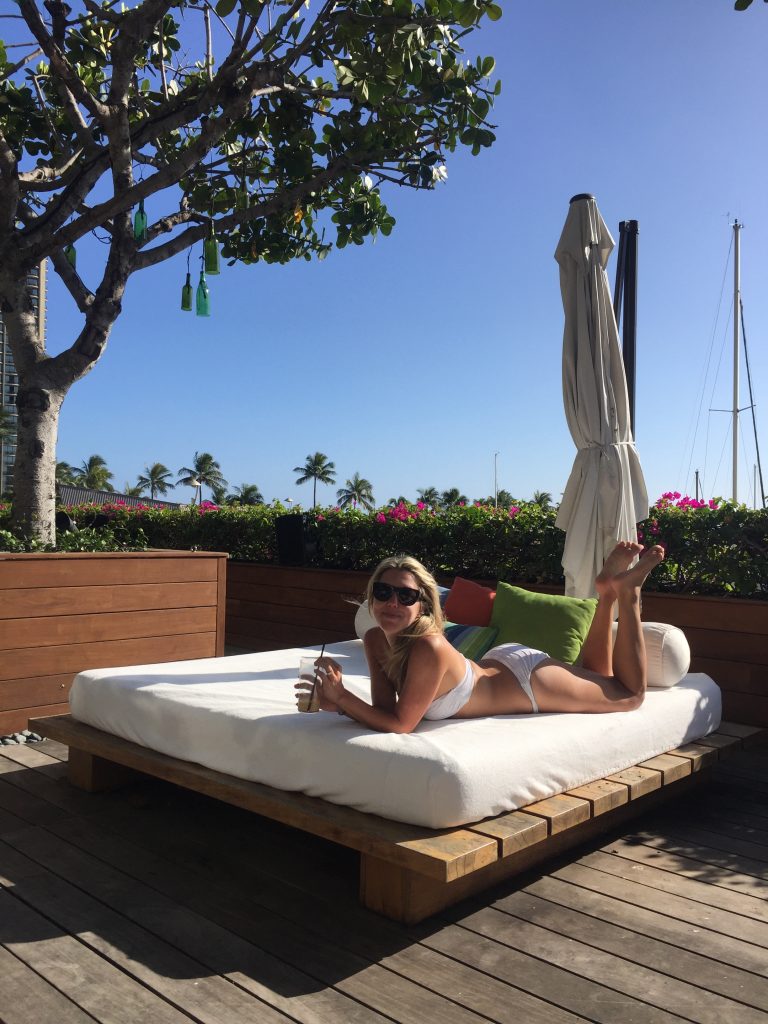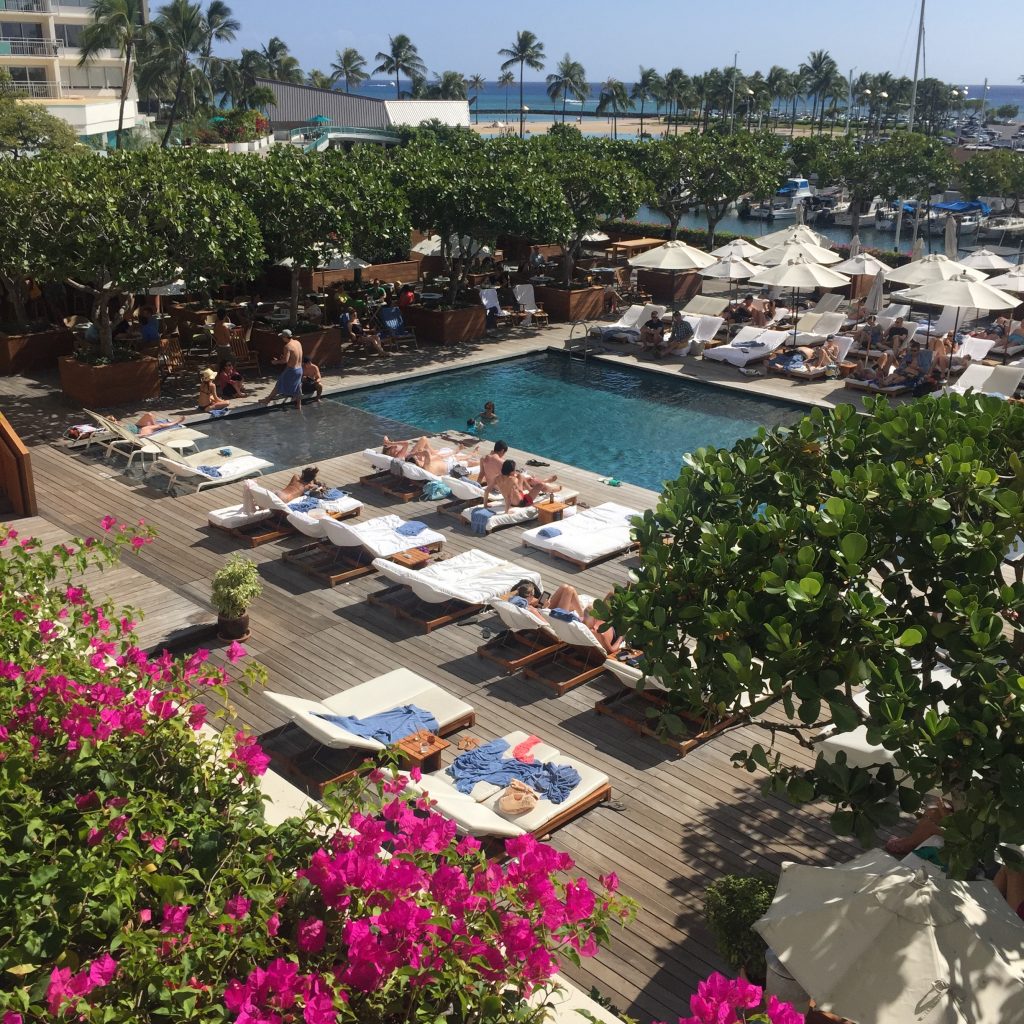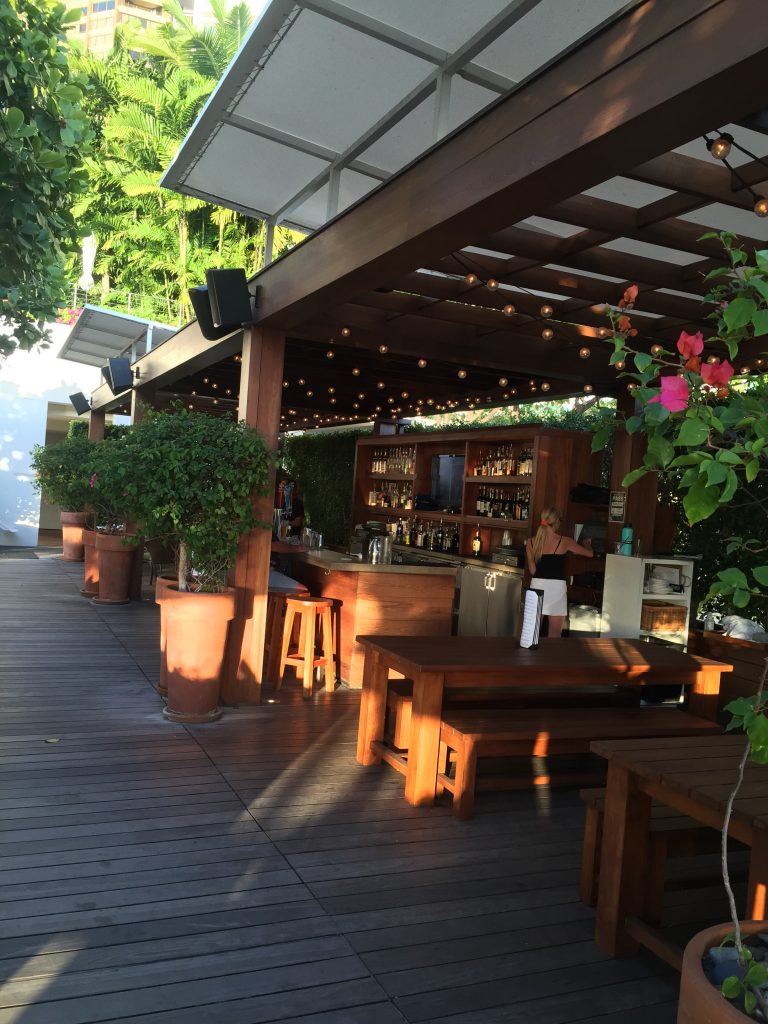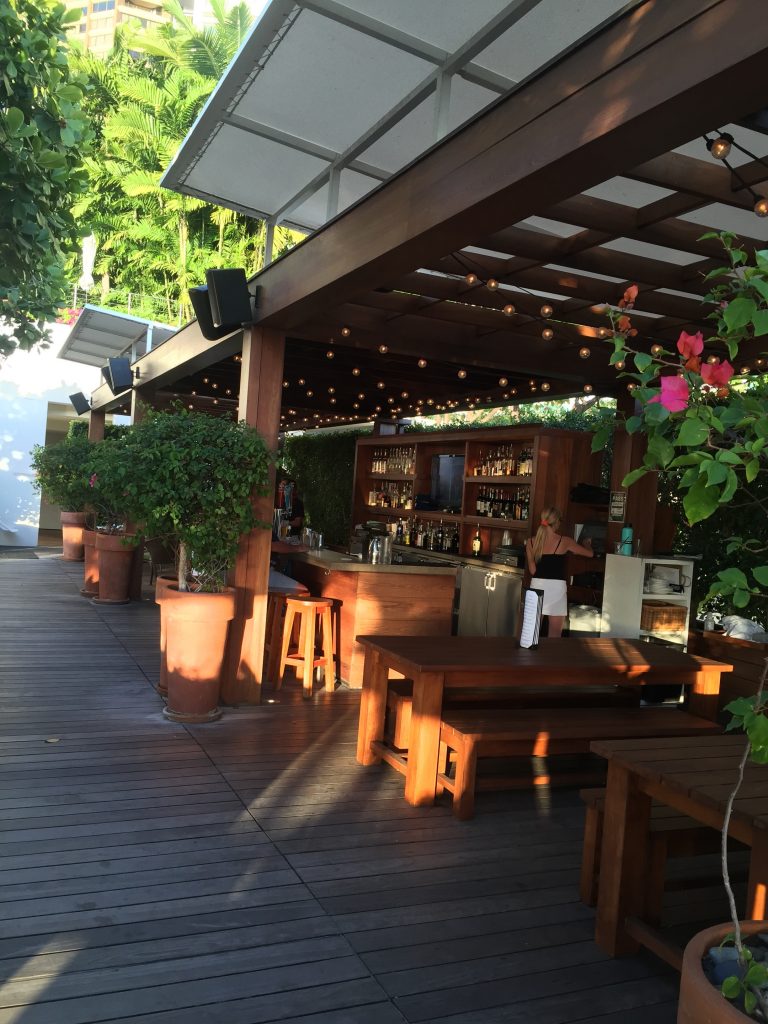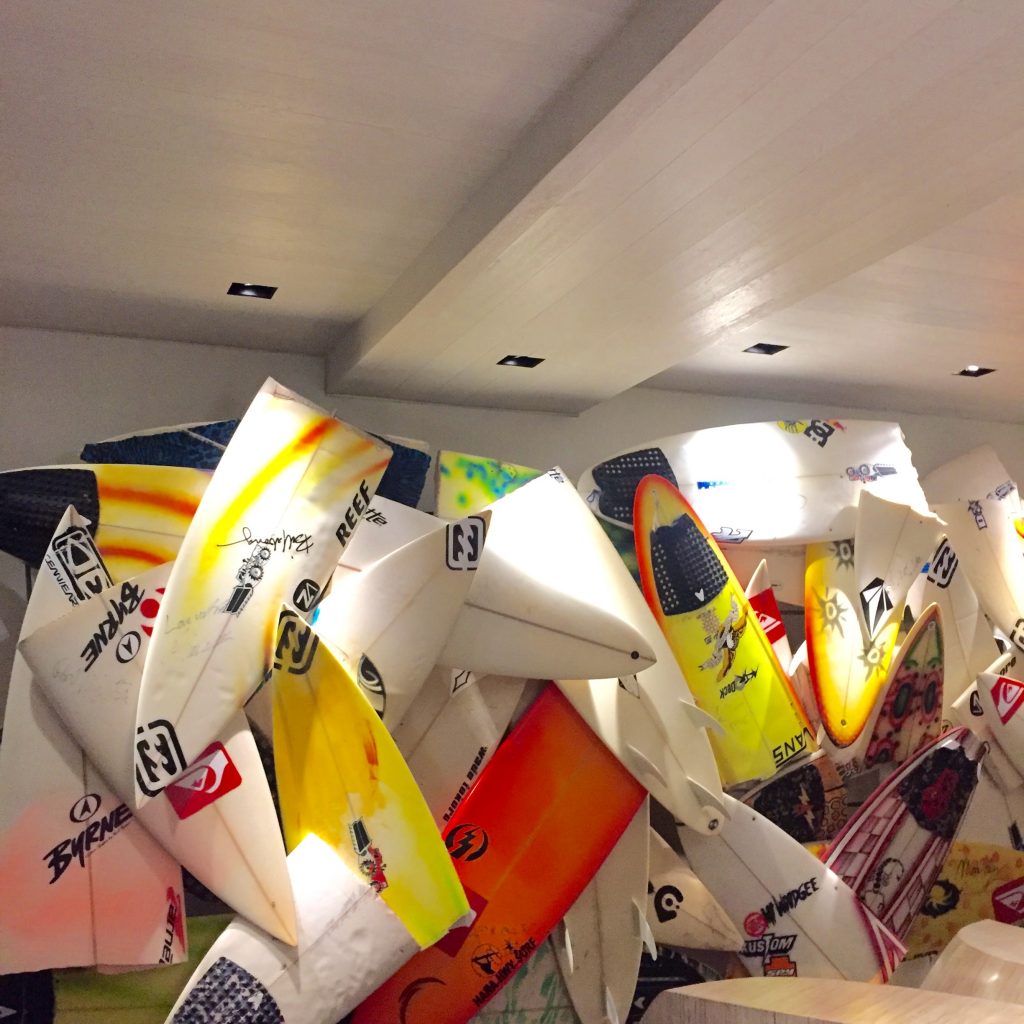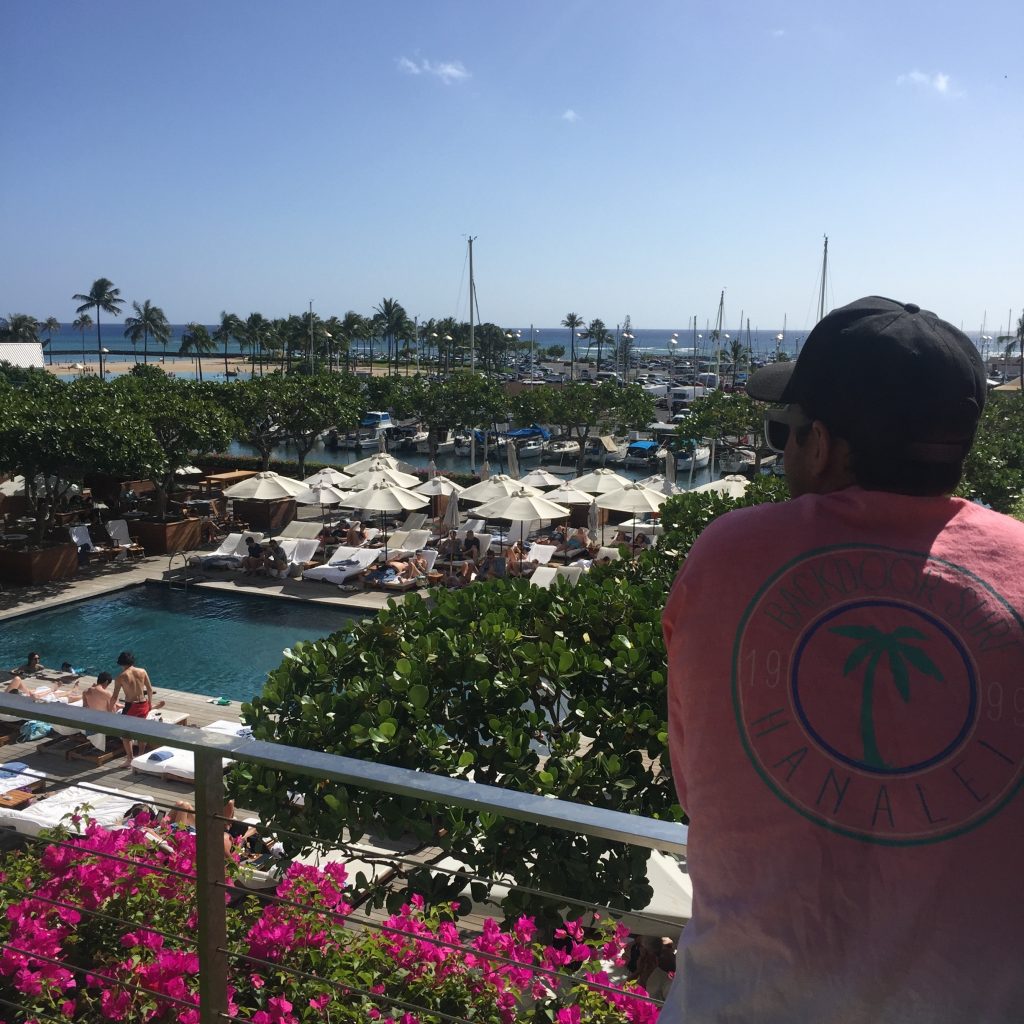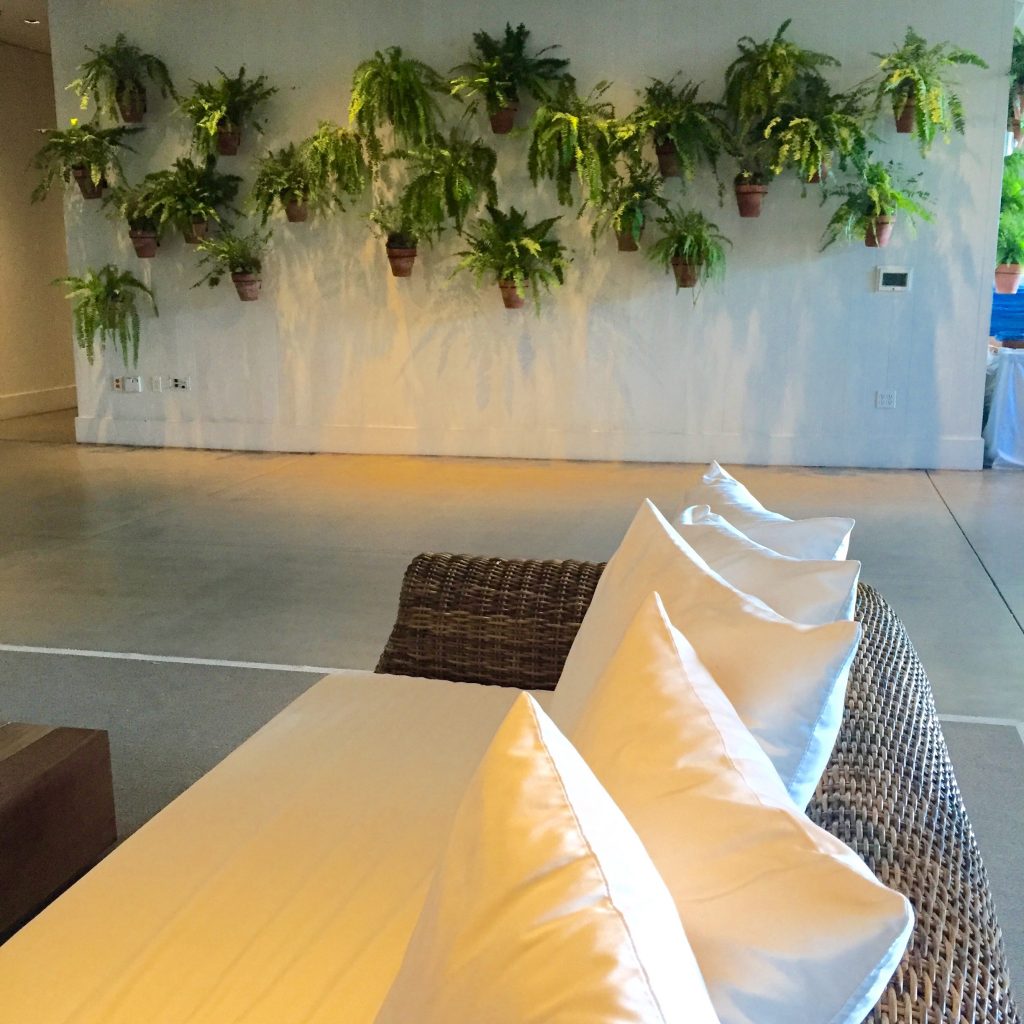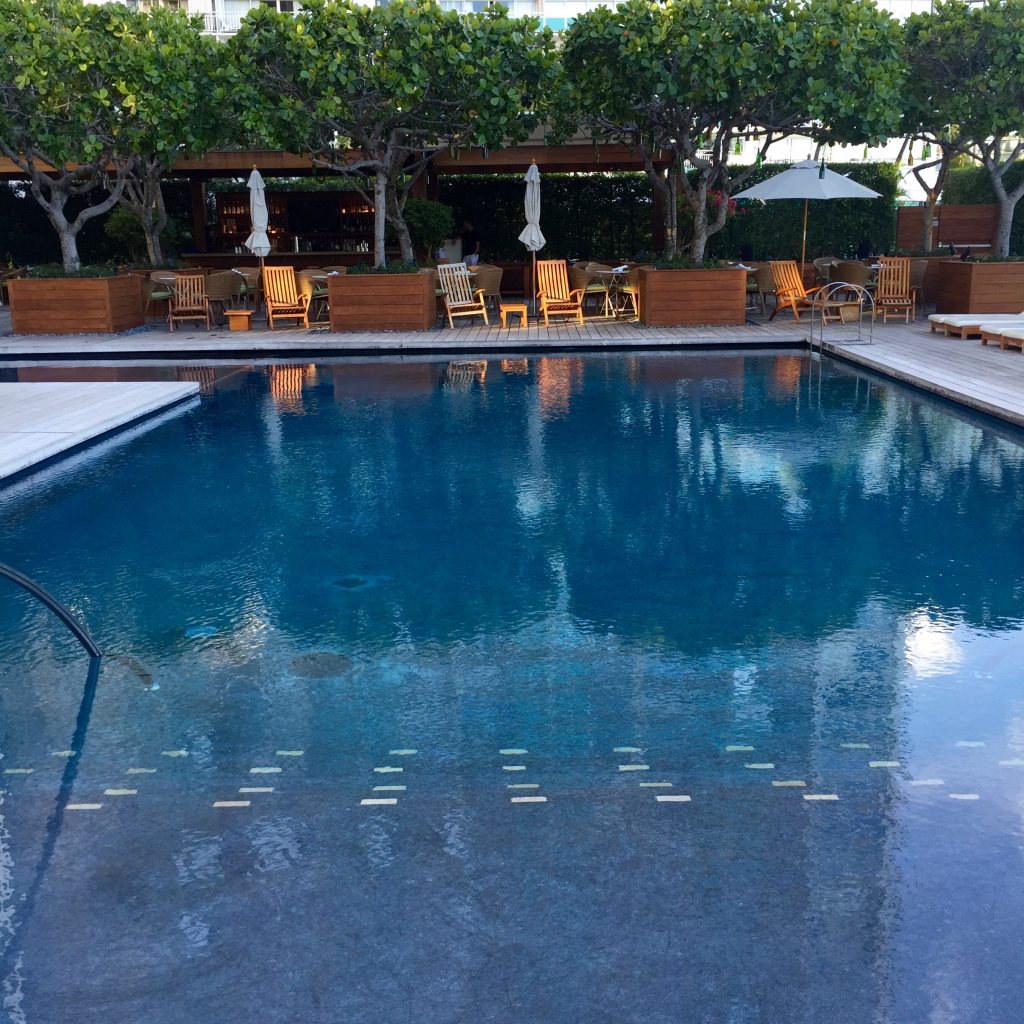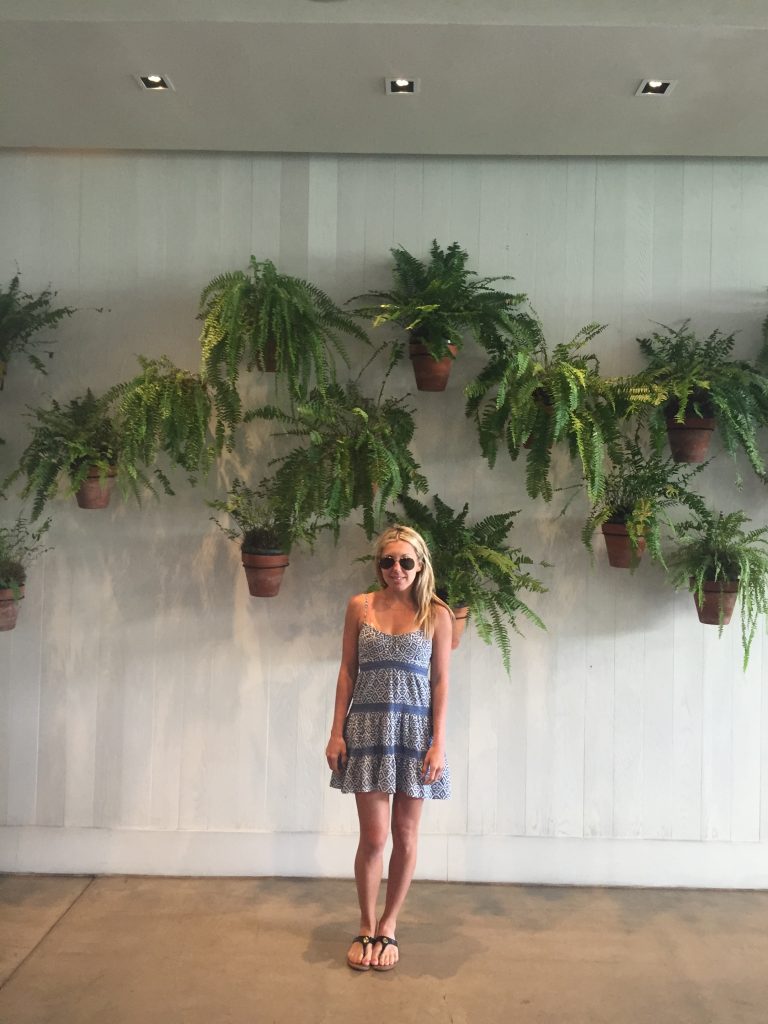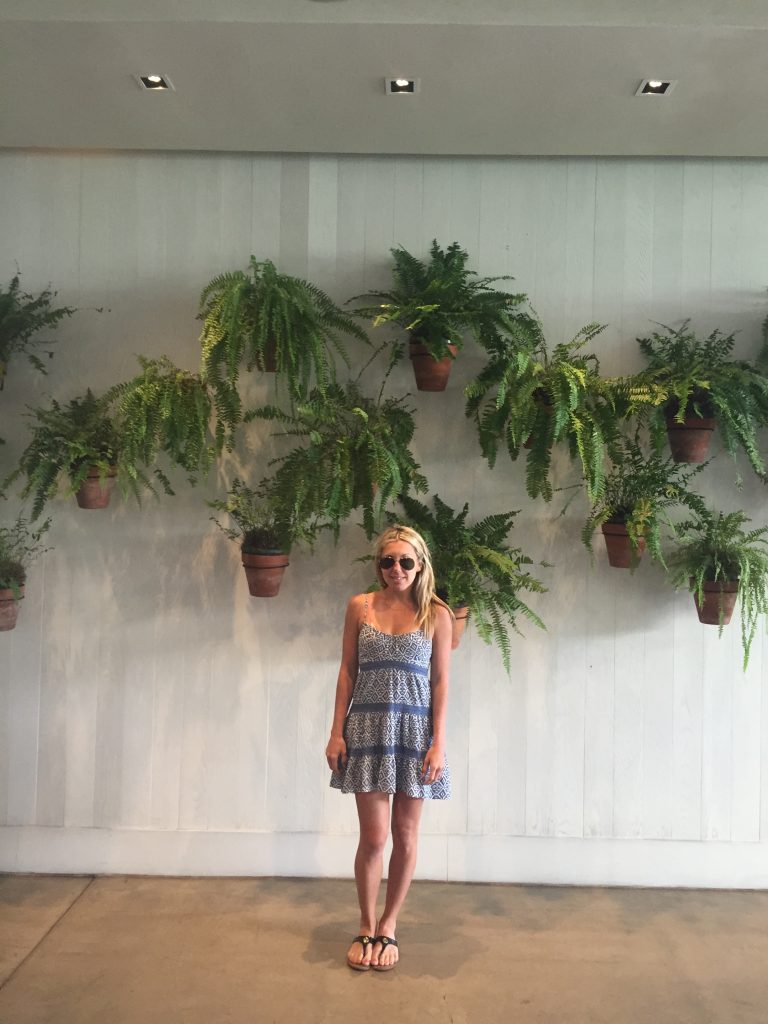 THE ROOMS
The hotel offers 364 guest rooms- some with sweeping views of the marina and others with partial views of the main street of Waikki skyline. Rooms are minimal yet stylish, each with a sliding cedar door and a potted orchid. There's a big, comfy white couch if you want to keep your bed nice and fresh and clearly my favourite part of the whole thing- a UKELELE!!  Rooms have big flat-screen TVs, free Wi-Fi, and bathrooms with big glass showers. Bathrobes are provided. Also a huge bonus for me always.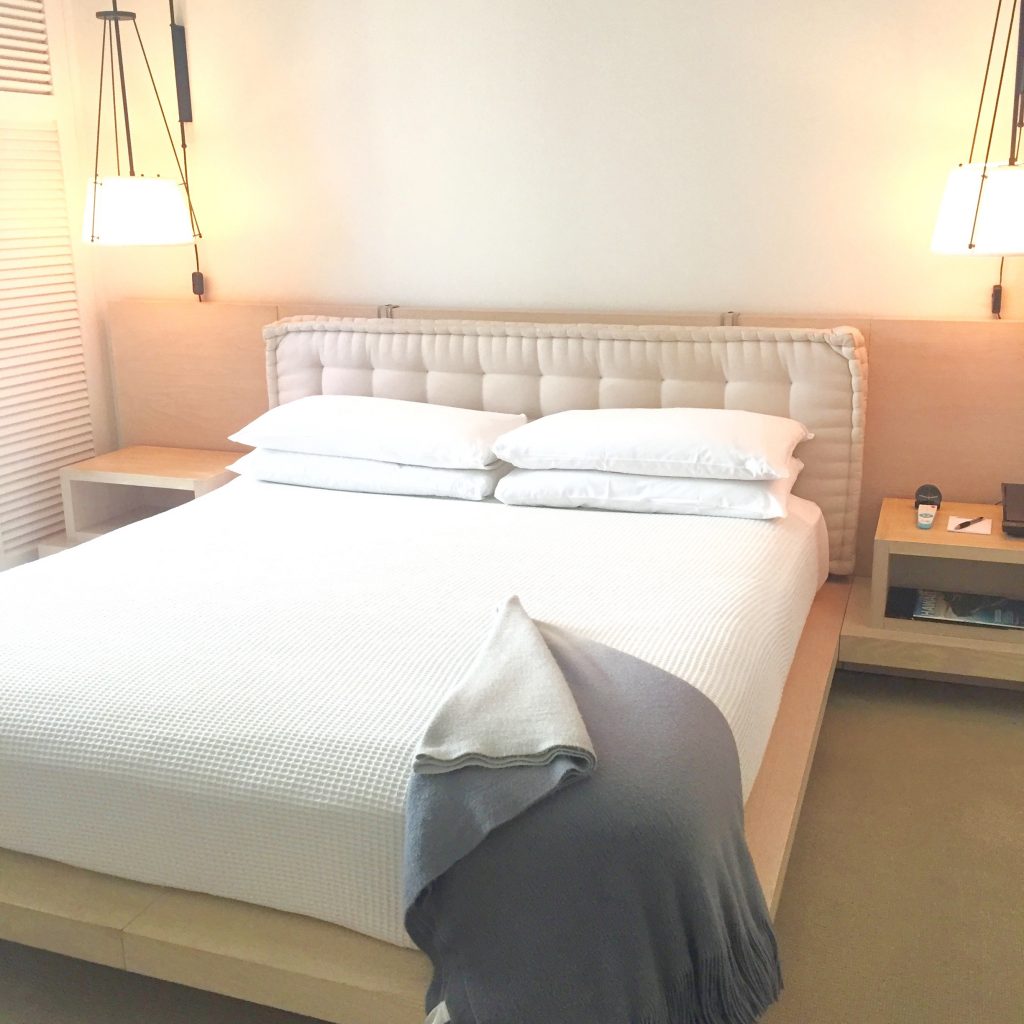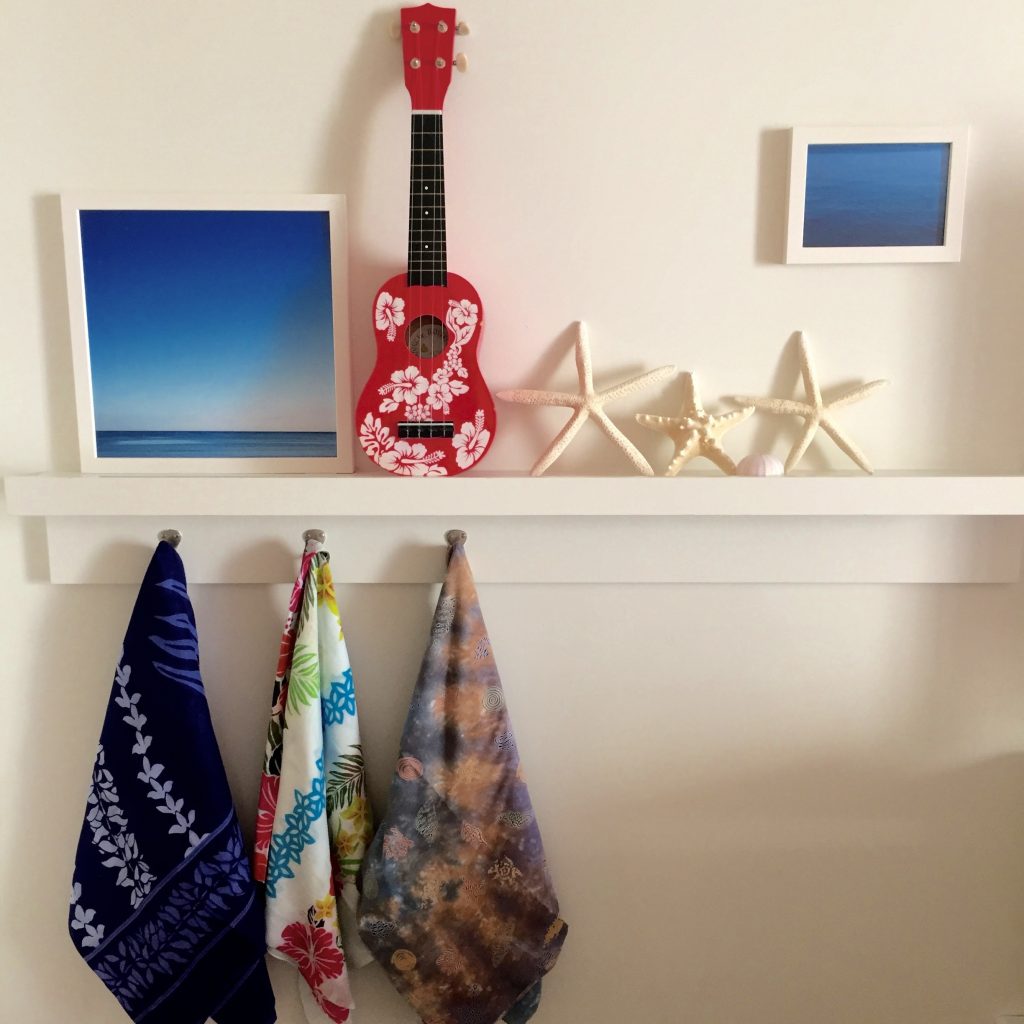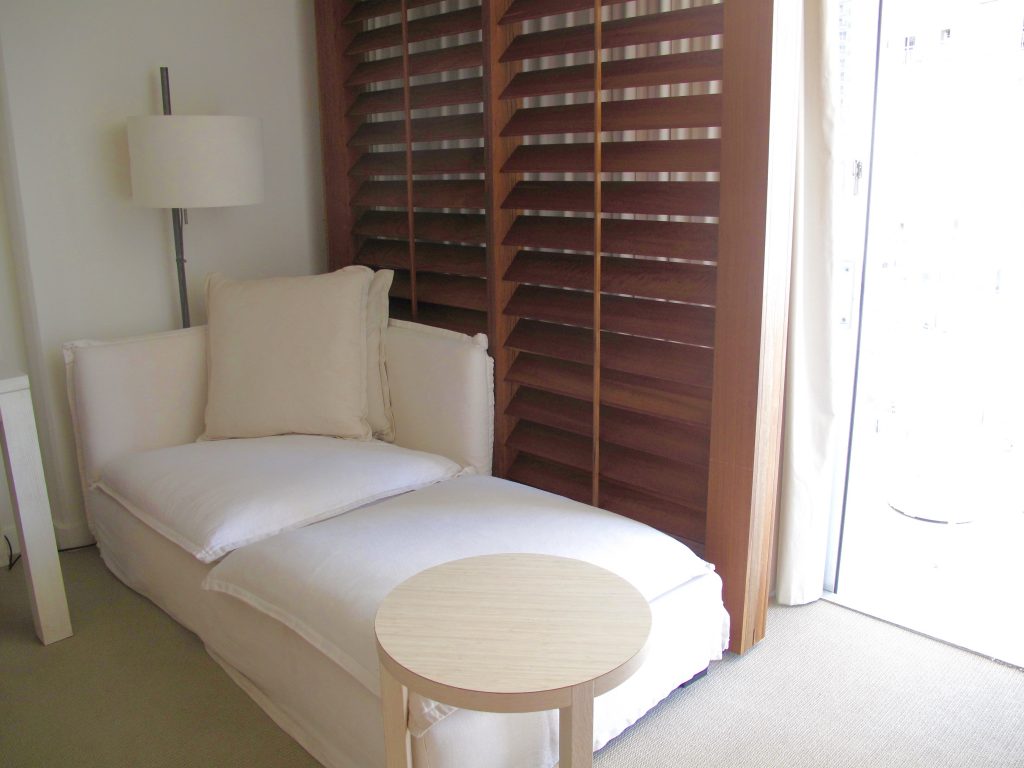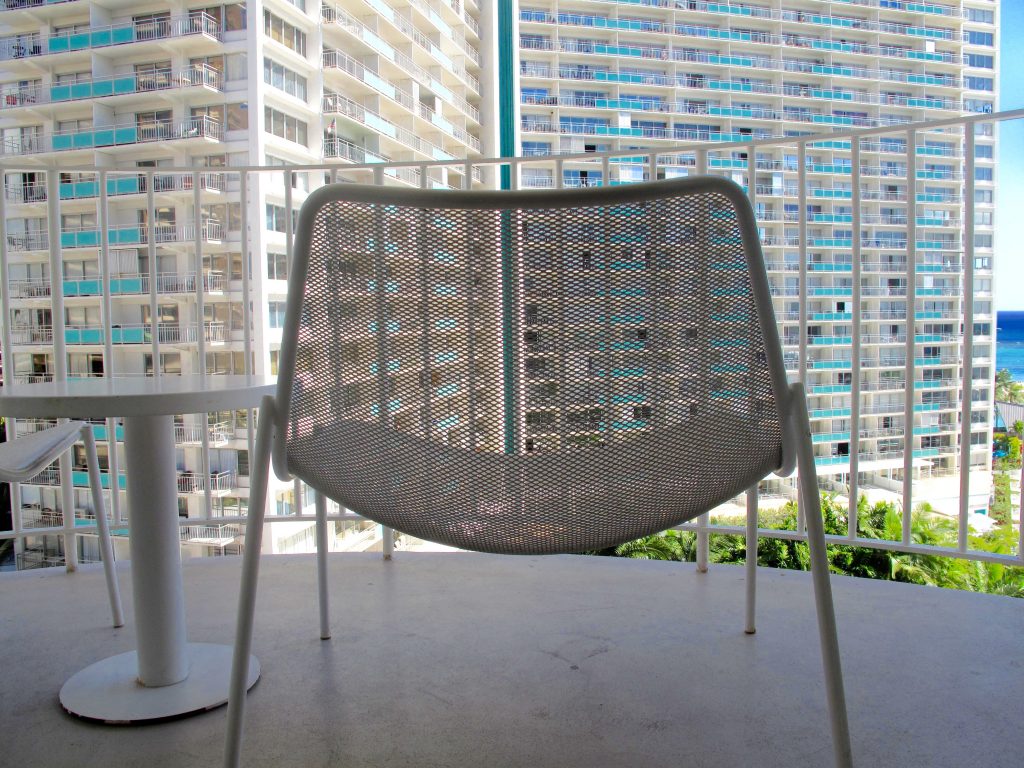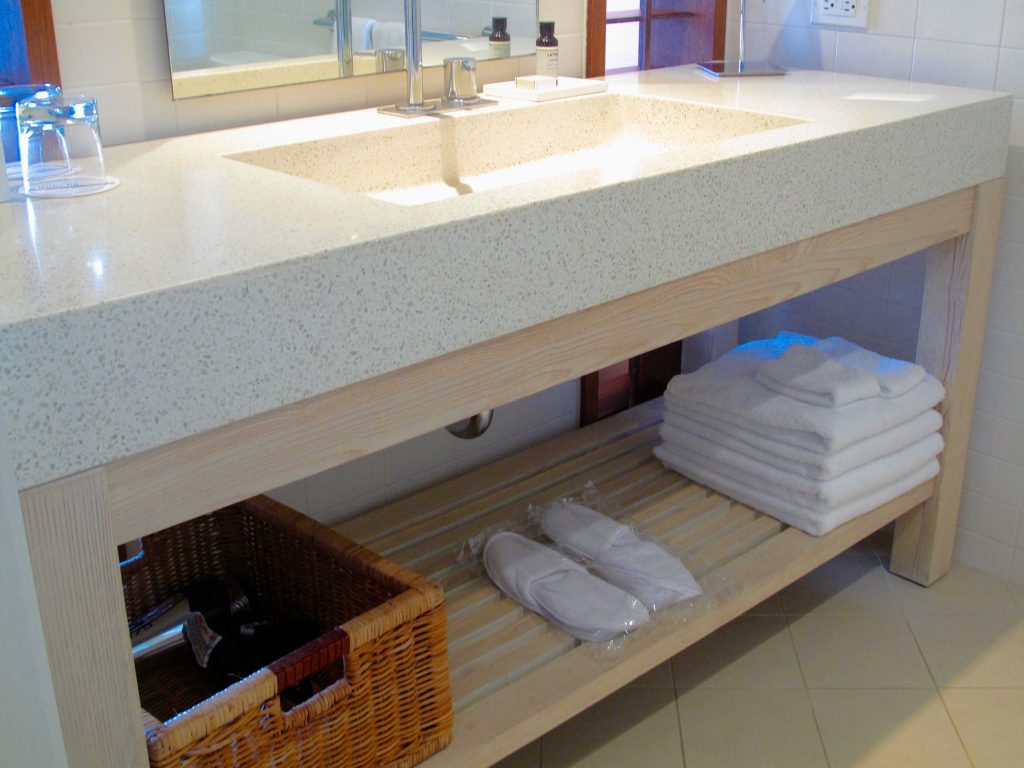 5 things to do here
#1. Buy something from their Gift Shop
This shop is filled with the most dreamy items. No cheesy souvenirs to be found here. They also have a custom room diffuser scent that they use in the hotel which was oh so tempting!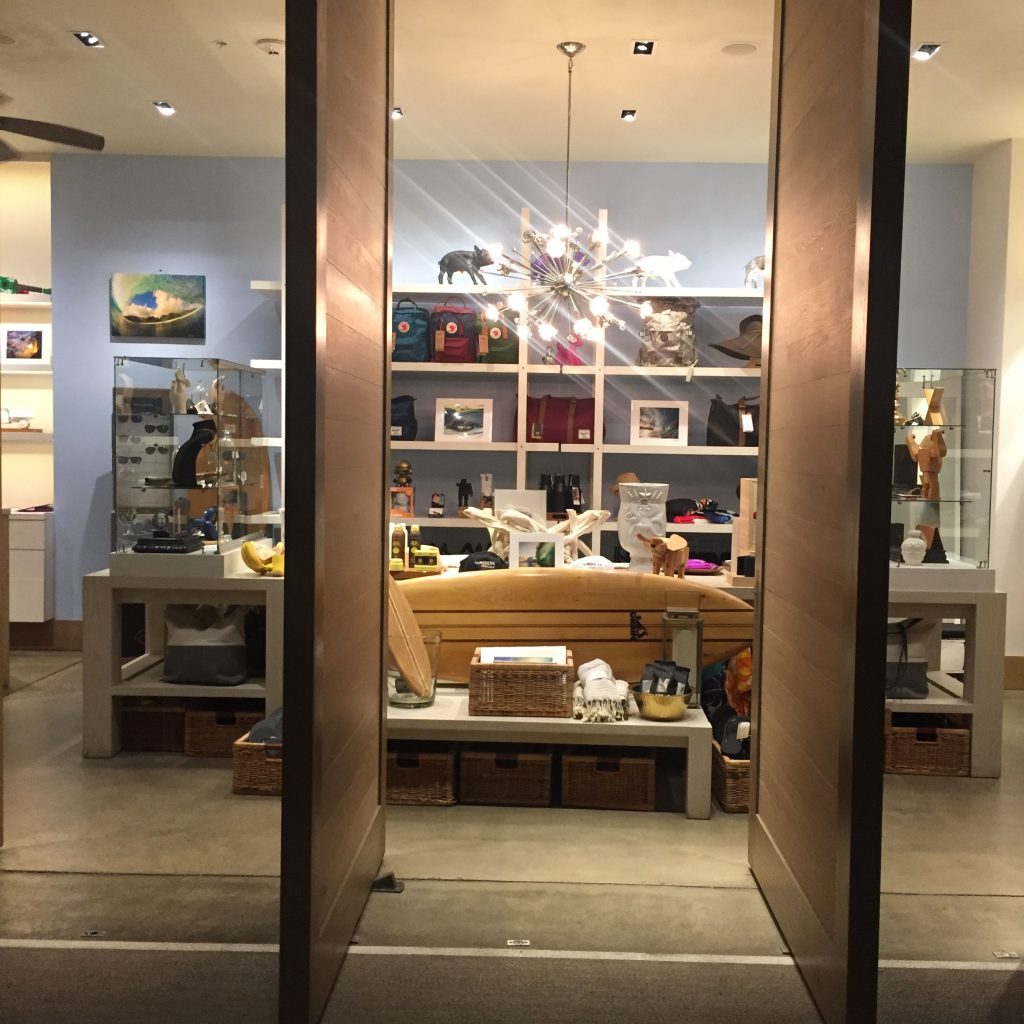 #2. Eat their Banana Waffles

Honestly- BEST BREAKFAST EVER!! I normally let my fiance eat my leftovers but I am pretty sure I did not offer him ONE single bite of these guys.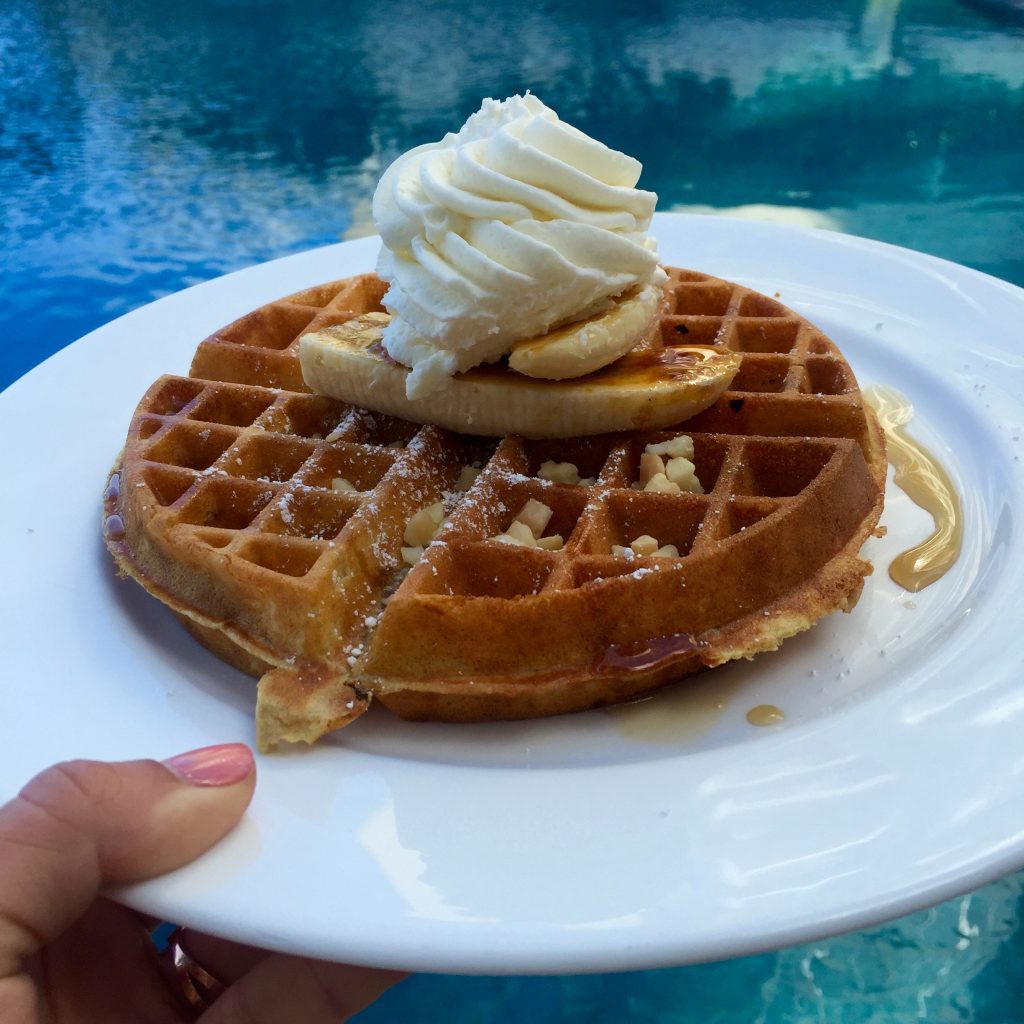 #3. Have a Mai Tai
Yes- their drinks were not cheap but they were worth it and so pretty.
#4. Watch the Weekly Fireworks from the lounge area
Every Friday the Hilton next door ( also a fav hotel of mine) puts on fireworks on the beach. Get cozy in the lounge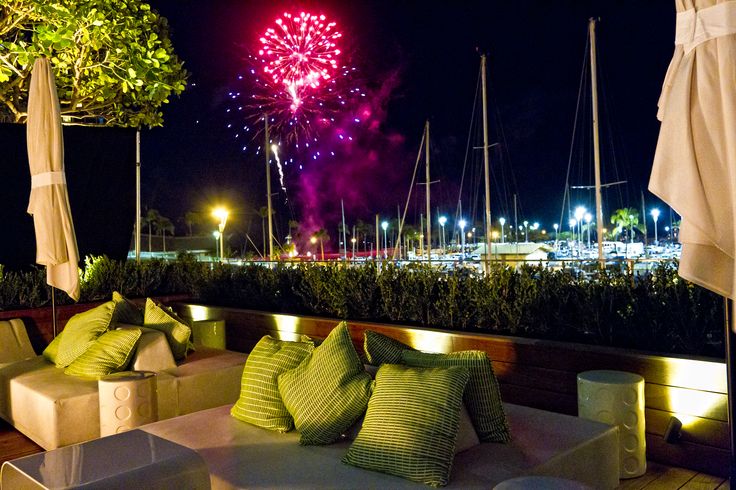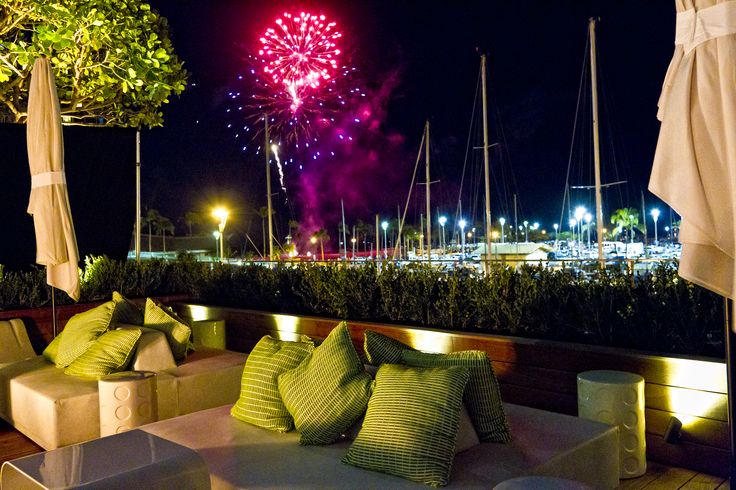 #5. Do One of their Yoga Classes by the Pool
Not all the time does a work out make you feel like you are away but there is always an exception to the rule and this is it. I equally enjoyed the instruction and ambiance
IMPORTANT TIDBITS
| | | | |
| --- | --- | --- | --- |
|  PRICE |  Rooms range from $250 USD and upwards |  MINI BAR |  Yes |
|  WIFI |  Yes. |  YEAR OPENED |  2014 ( Renovated from original building) |
|  POOL/GYM |  On Site Gym, Yoga on certain days & 2 pools |  LOCATION |  8 minutes walk from the Beach |
|  CHILDREN |  I'd leave them at home |  RESTAURANTS |  2 restaurants, 2 bars + SPA |
Bonus Feature?
Free Infused Water, Free Sunscreen at the pools and Ipods available to borrow during your stay!
Best way to book?
Directly on the website HERE