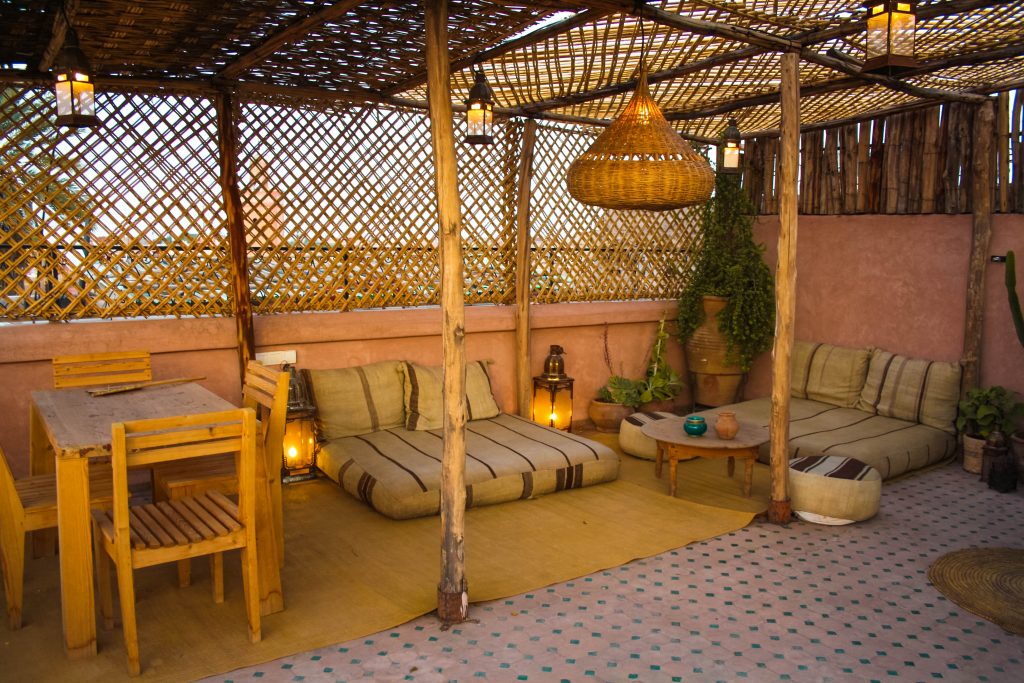 Le Riad Yasmine
If you haven't heard or seen photos of Le Riad Yasmine, you have likely been living under a rock. It is easily one of the most Instagramable pools and riads in Morocco….and quite possibly one of the most instagramable hotels in the world. While the pool is the big draw, the rest of the hotel is equally as beautiful. We arrived in the morning when we could already feel the craziness of the city stirring up. Once the door opened to the Riad, we instantly felt like we had entered a calm oasis  and if I had my eyes closed, I would have felt like I was in a spa. It smelled of tranquility and peacefulness. YES PLEASE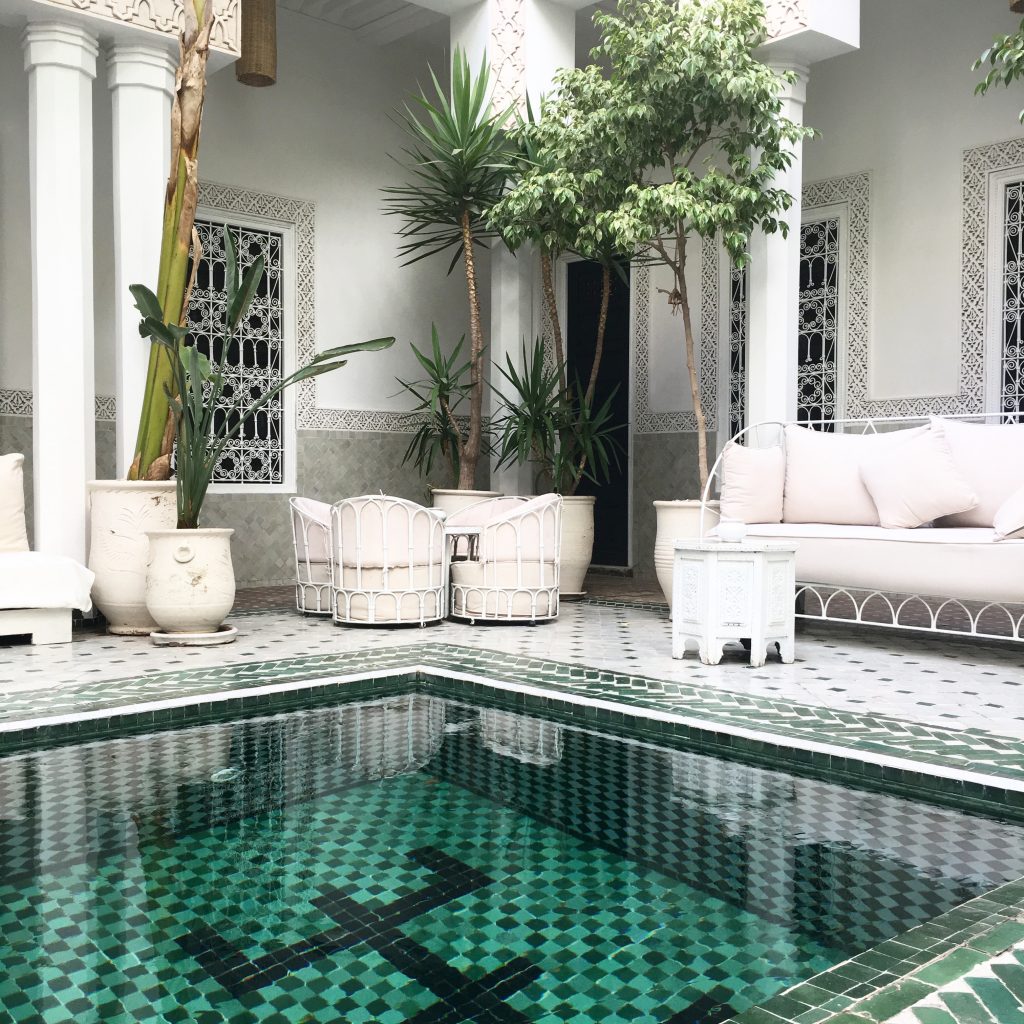 THE GROUNDS
The hotel begins with a small hallway decked with Moroccan carpets, cool photos and as mentioned above- calming essential oils. This leads to the focal point of the hotel- the pool. Green and white tilework wraps around the small plunge pool and this colour theme carries onto their lounge beds, small sitting tables and walls. It is basically a page out of Architectural Digest. Lush plants surround this space as well adding even more life to this already beautiful area. There is sleek room next to the pool that is covered and equipped with tables for eating, a couch and a very inviting fireplace. If you head a few more floors up, you will find the rooftop which is where we had breakfast every morning, watched the sunset every night and caught a few rays in between. This area has many different zones for chilling out and it may be my favourite spot in the entire hotel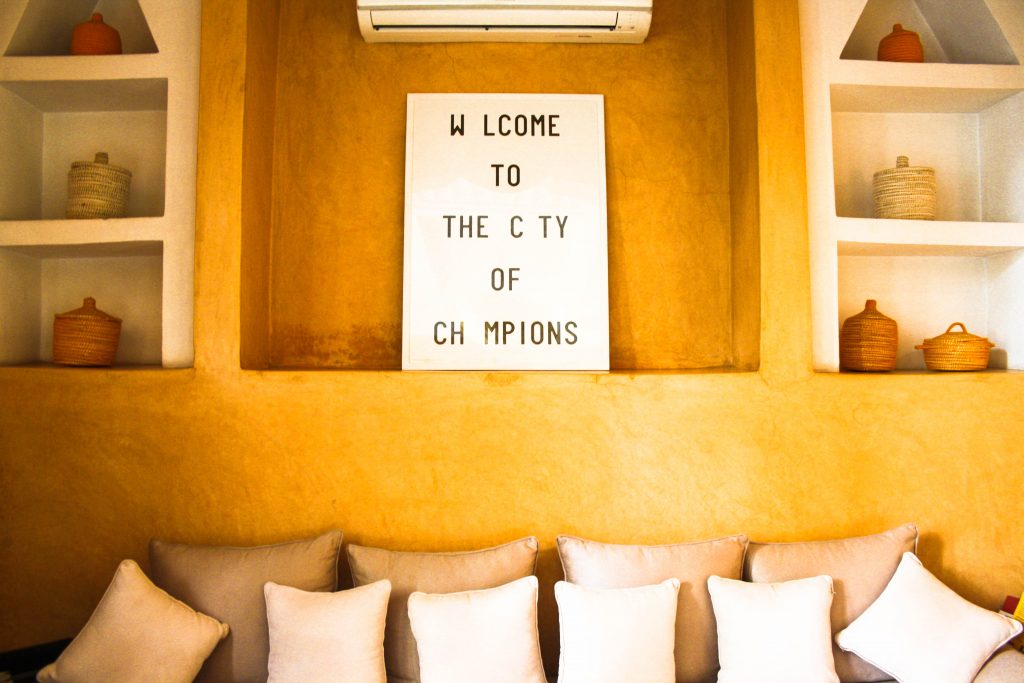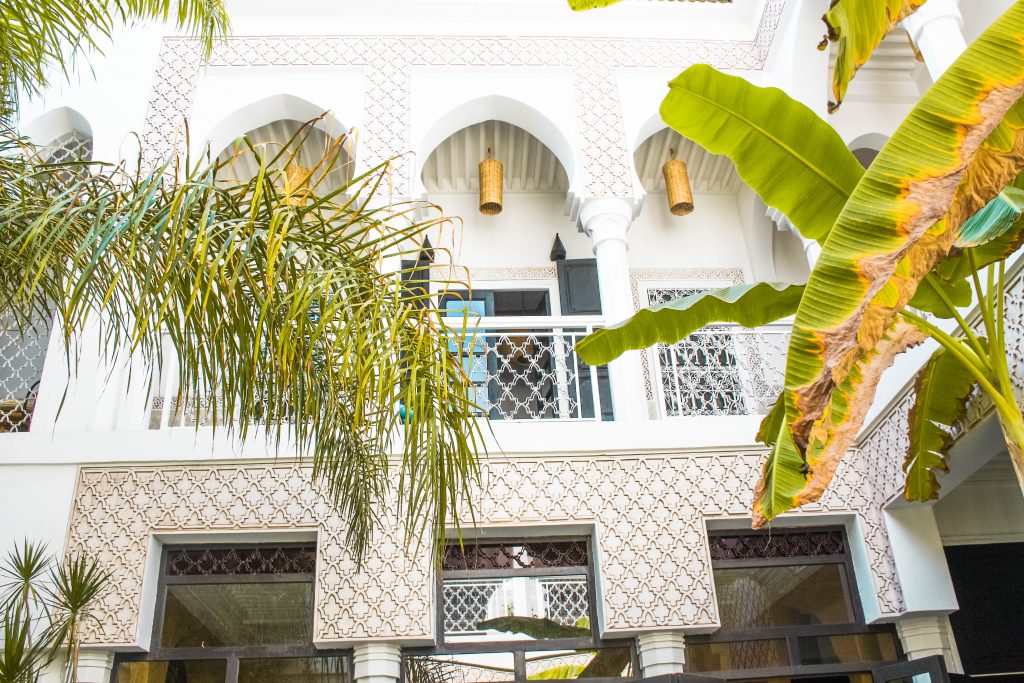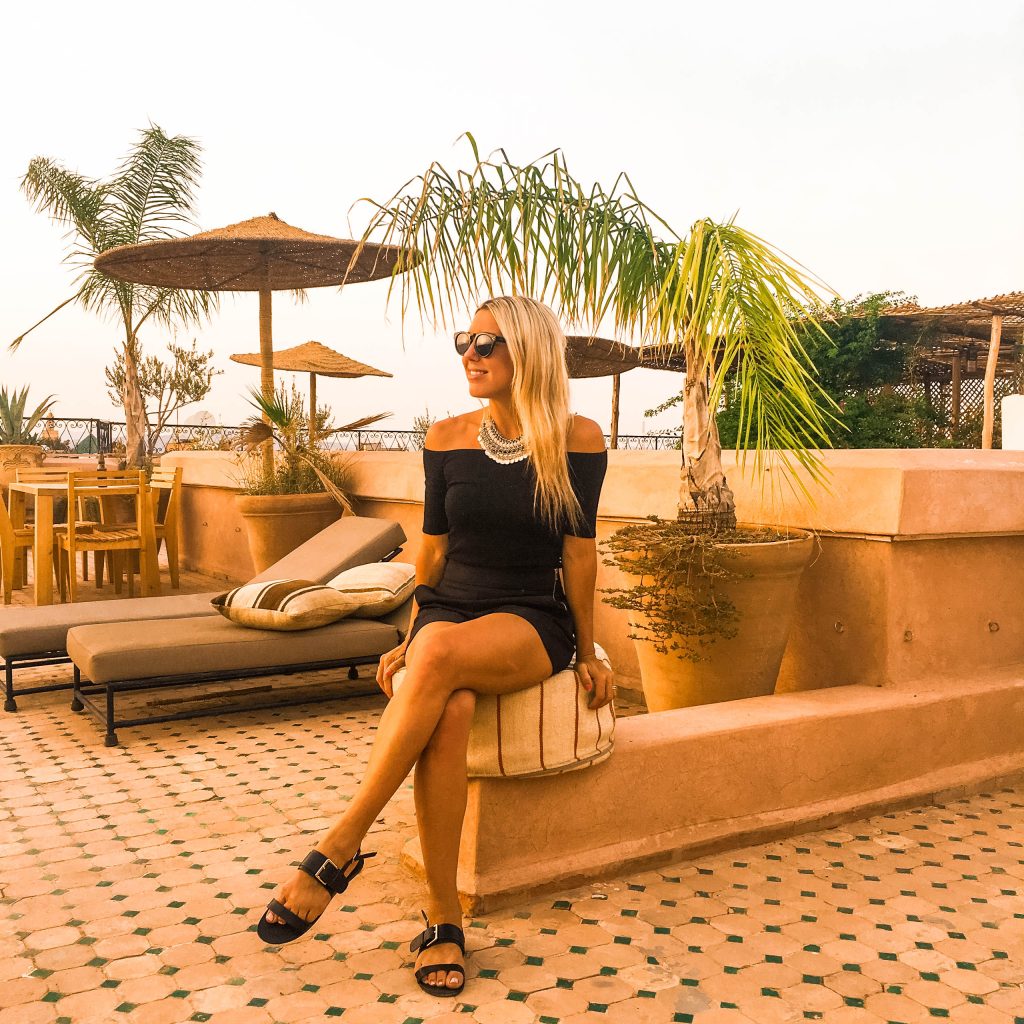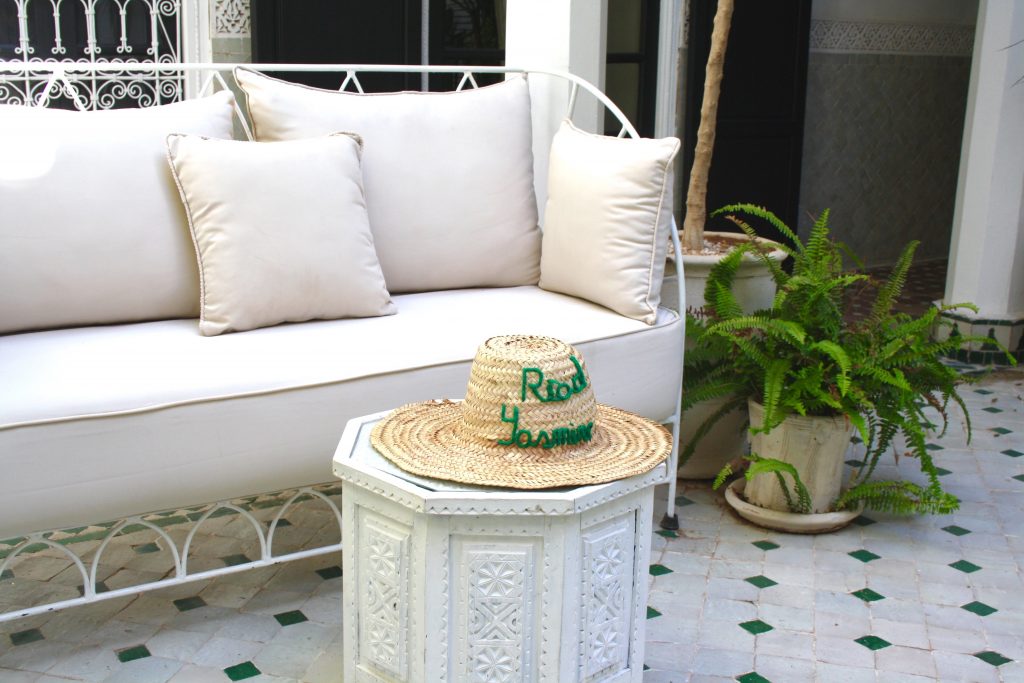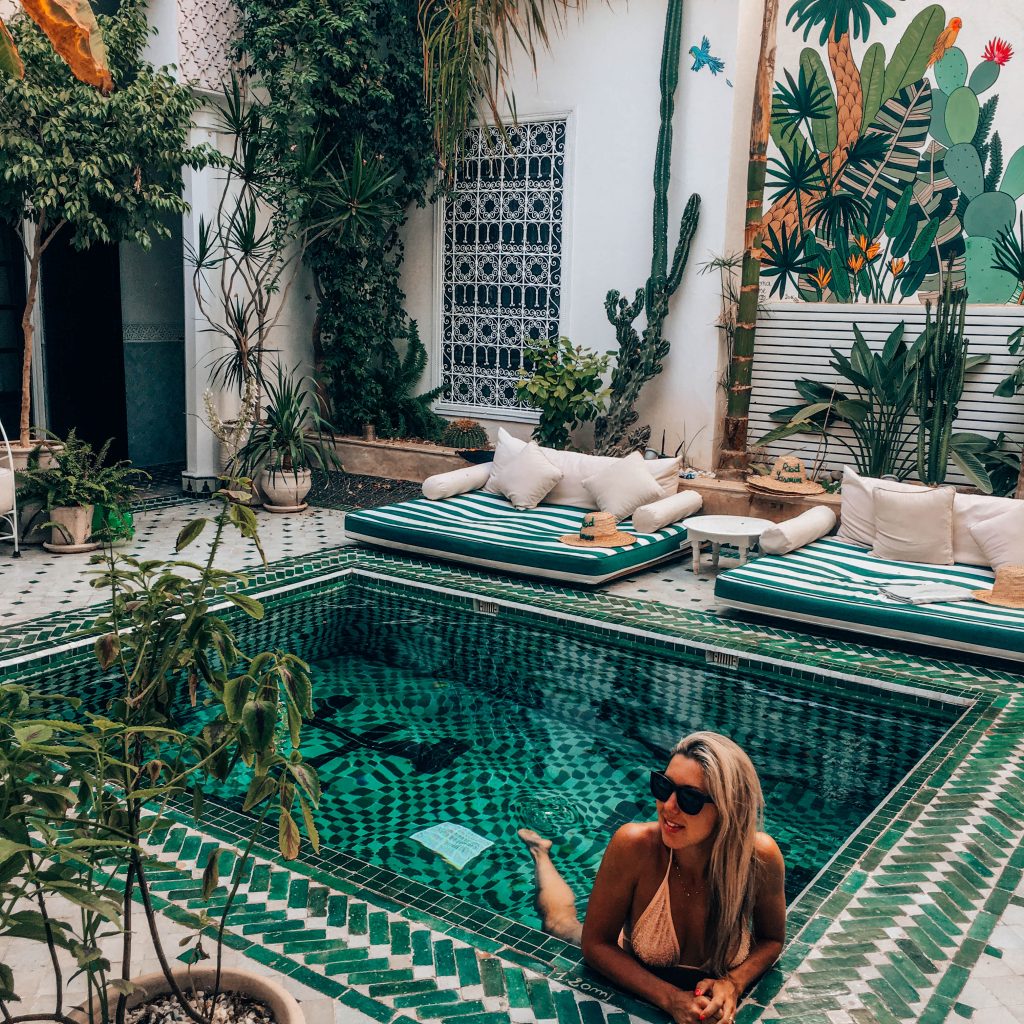 THE ROOMS
There is 7 unique rooms at Le Riad Yasmine which makes me think its best to go there 7 different trips and stay at each one. Good idea? Yes I think so! Each room has a chic minimalist Moroccan decor feel. Our room in particular was mainly black and white ( my fav) with hits of colour here and there. Each room comes with free Wi-Fi, strong AC, and ours in particular had an all green bathroom with a large bathtub!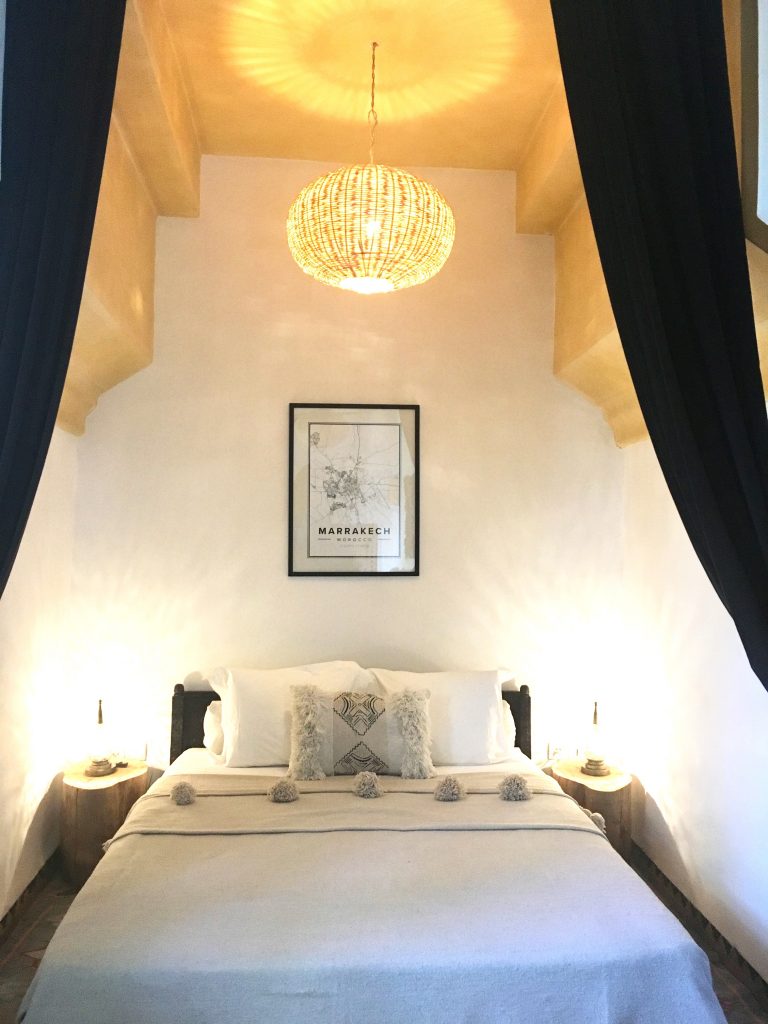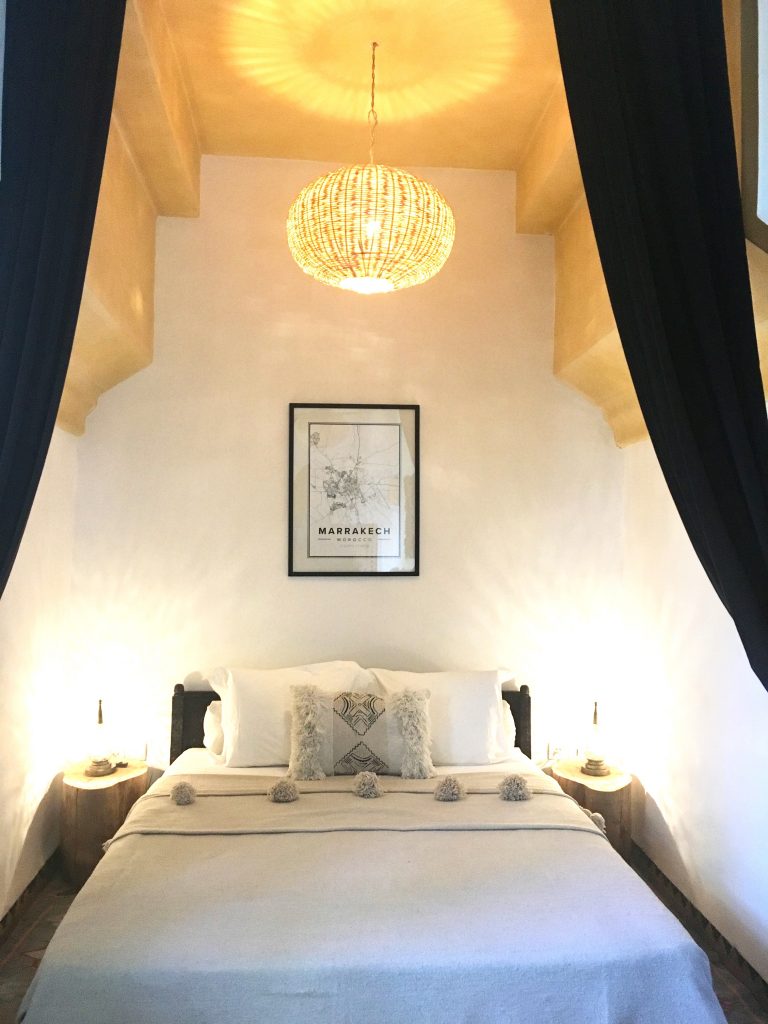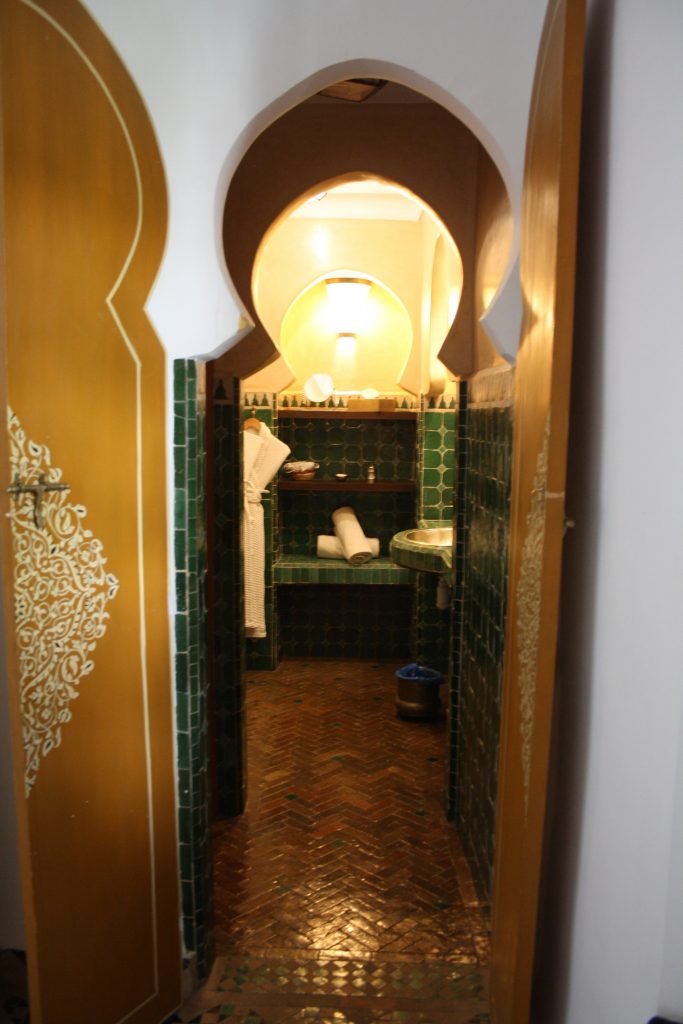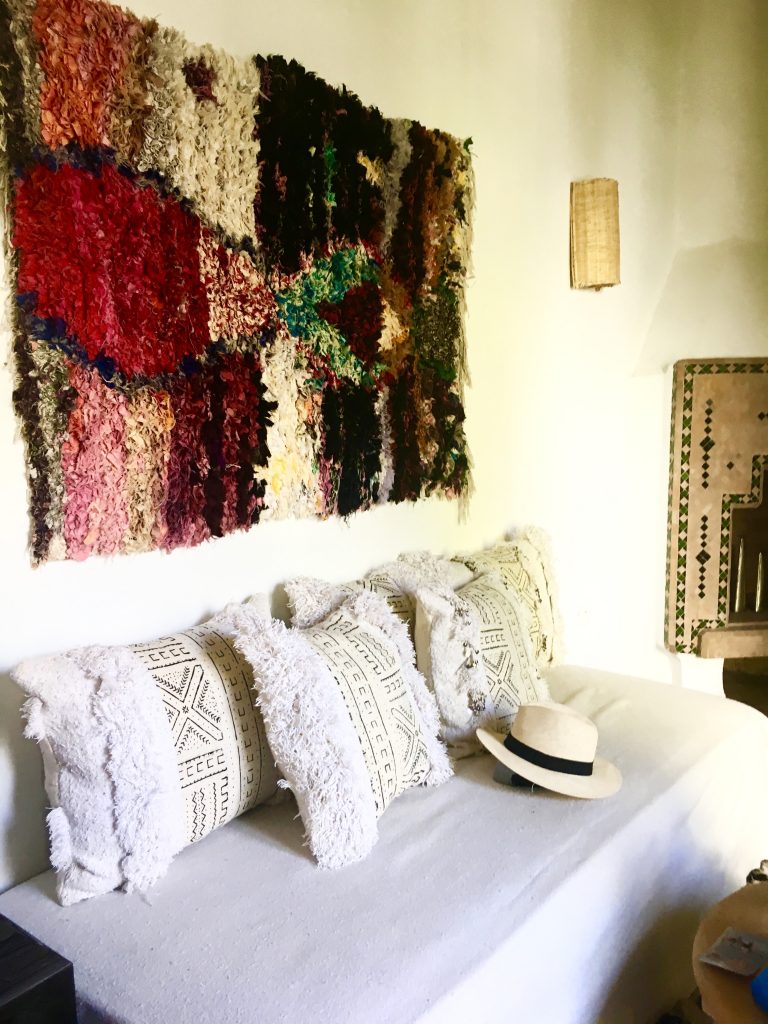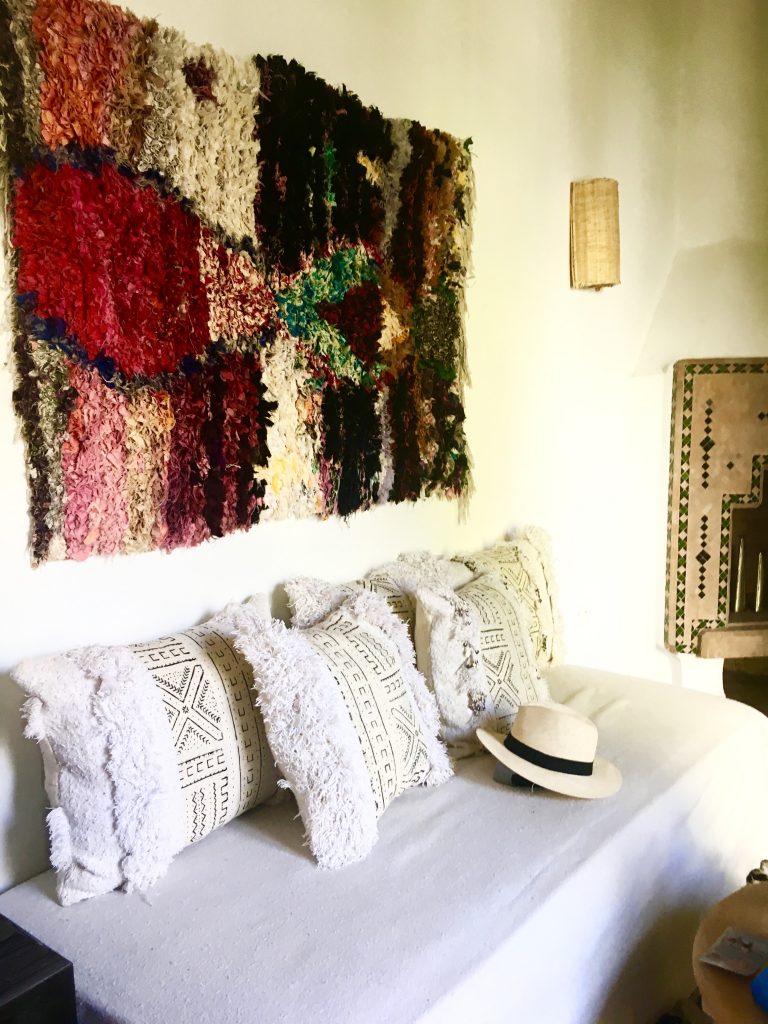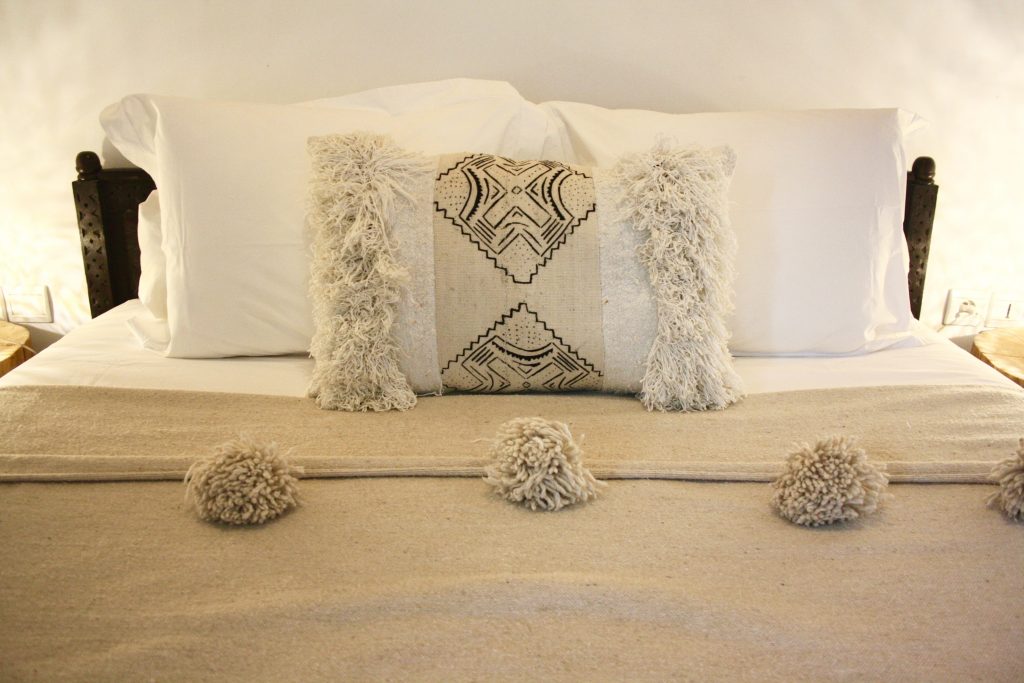 IMPORTANT TIDBITS
| | | | |
| --- | --- | --- | --- |
|  PRICE |  Rooms range from $150 USD and upwards |  MINI BAR |  No |
|  WIFI |  Yes. |  YEAR OPENED |  2003 |
|  POOL/GYM |  Pool. No Gym. |  LOCATION |  Right in the Center of the city! |
|  CHILDREN |  You can but the pool may be a bit small |  RESTAURANTS |  Yes! |
5 things to do here
#1. Enjoy Mint Tea while lounging by the pool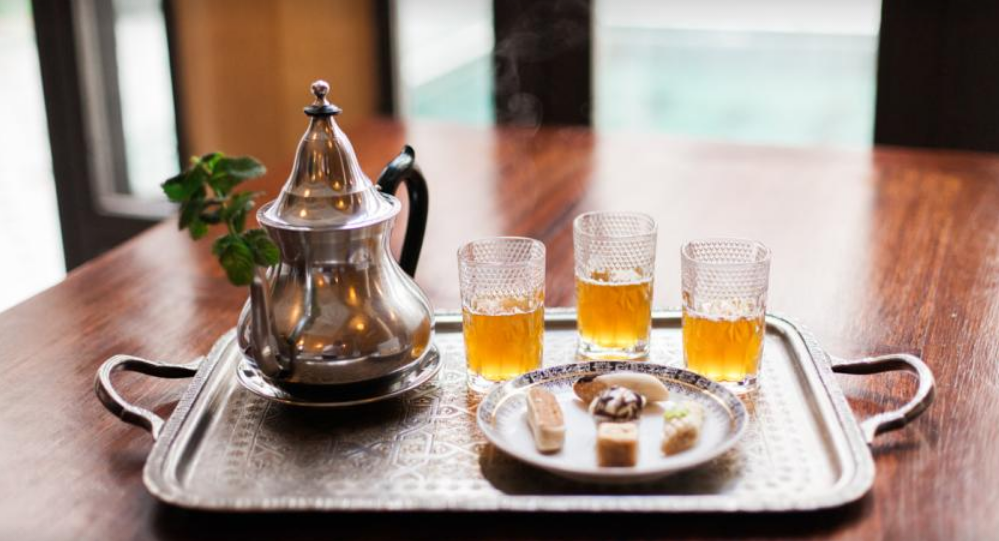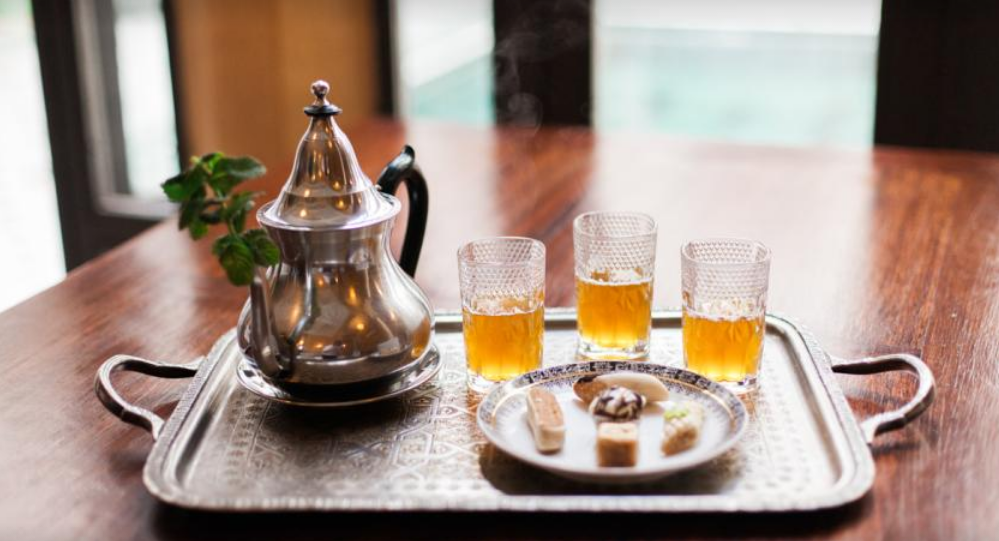 Even if you aren't a tea person, you will undoubtedly become obsessed with it when visiting Marrakech. Their in house tea was one of our favourites and when its served like this, it is easy to see why! Not shown: Fancy pouring
#2. Get cozy with your honey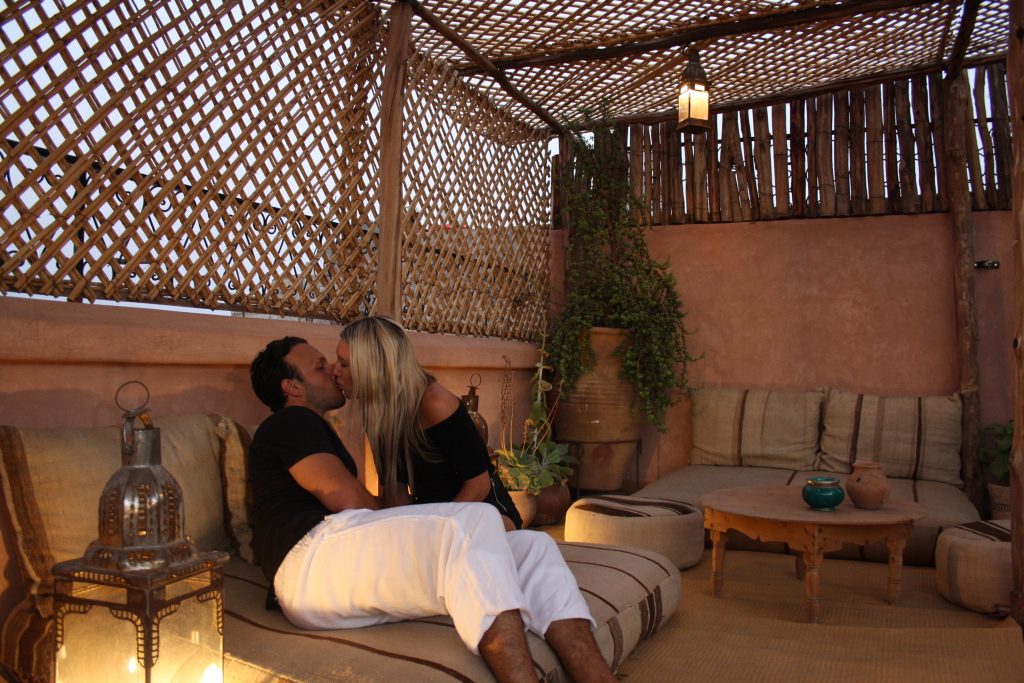 The space offers so many nooks to relax in! With illuminating lanterns and the cozy cushions, it is such a romantic place to come with your lover!
#3. Buy one of their Blankets
In the lobby, owners Gabriel and Alice have a little area with items you can purchase. It is clear that they have sourced out the best of the best! We fell in love with one of their Pom Pom blankets and didn't see anything as unique and cool when we were shopping. The quality was second to none!
#4. Wear one of their In-house Hats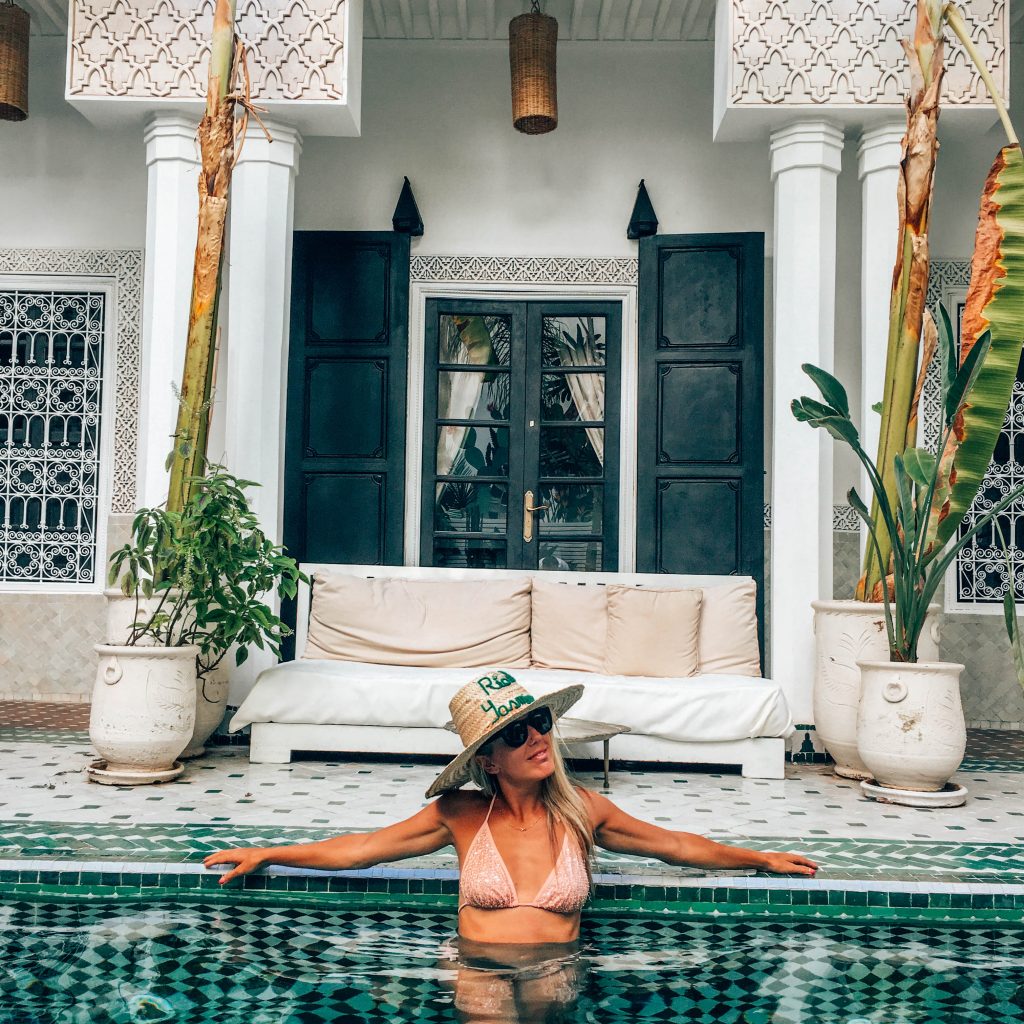 Cutest hats ever right? It is common for a lot of restaurants and hotels in Marrakech to have personalized hats and Le Riad Yasmine is on trend with this! It was so fun wearing the hats around the place. They also were so key in shielding us from the afternoon sun!
#5. Explore the Souks!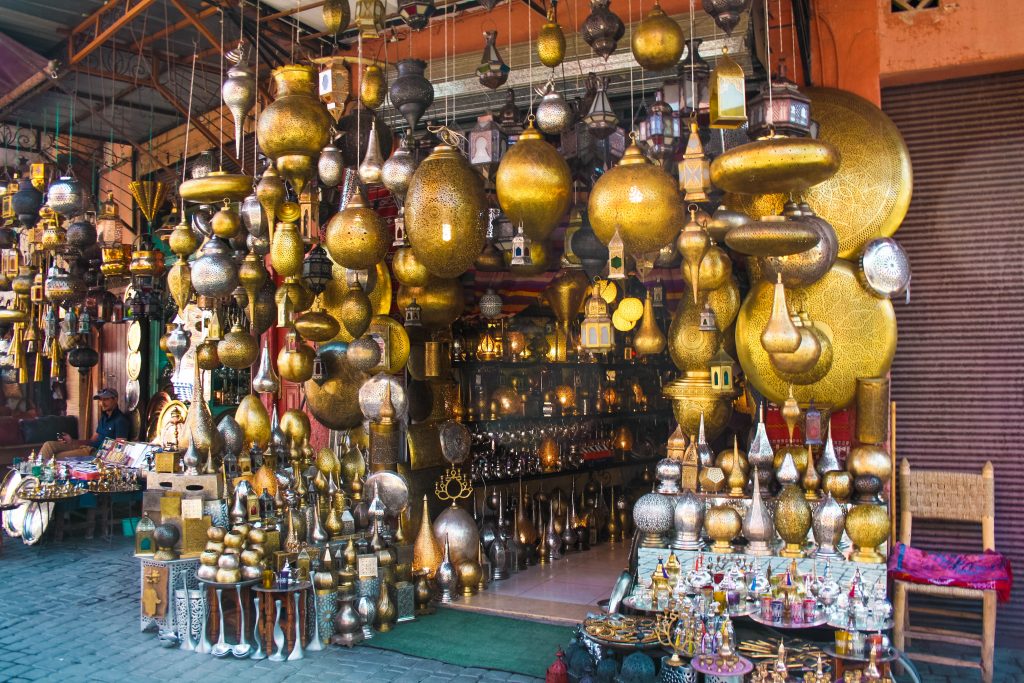 At a place as beautiful this, it will be hard to leave but if you are feeling like you want to shop, you are a hop, skip and a leap away from the best part of the Souks! Lanterns as shown above, bags, carpets and MORE are just steps away!
Bonus Feature?
The rooftop was the best sunset watching place from our entire trip! We checked out trendy restaurants and other notable rooftops but this one was the most amazing.  In addition to the city, you get an epic view of the Atlas Mountains
Best way to book?
Directly on the website HERE