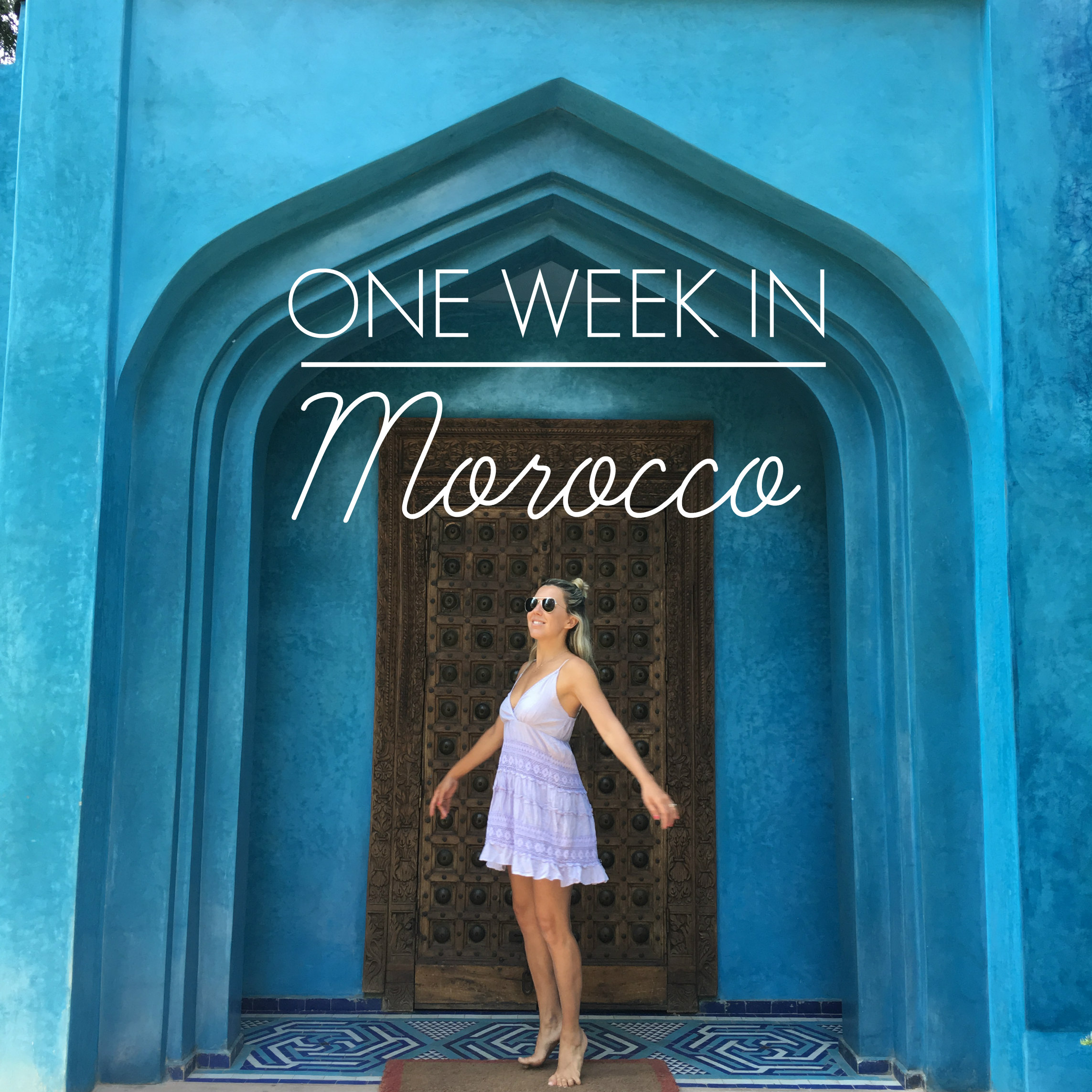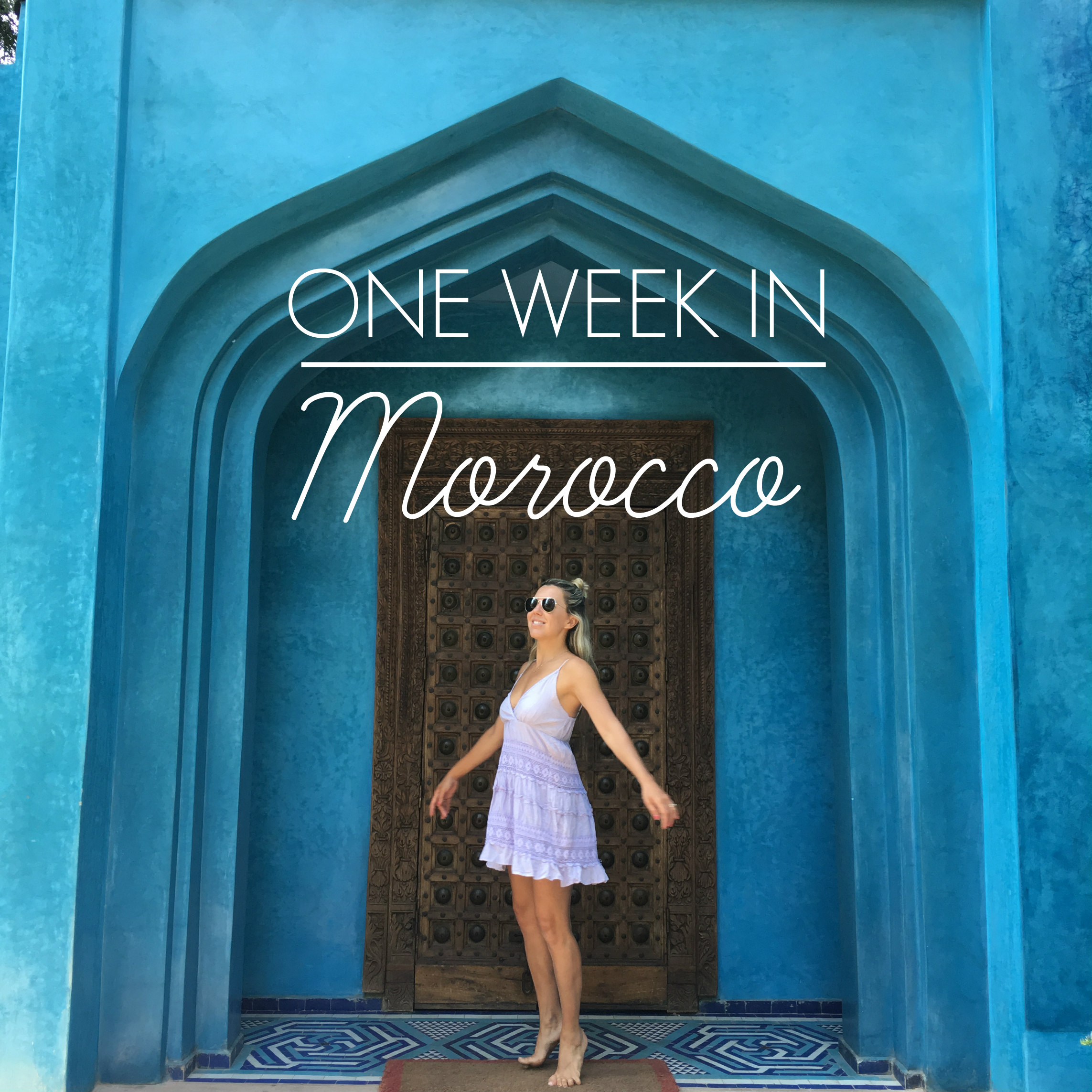 Before I say anything, Ill tell you one thing:
……….and that is that one week in Morocco is not enough time!
Not only is Morocco filled with colours, smells, sights and people but it a vast country that is very spread out. With the Sahara desert on one side, beaches on the other and amazing culture dotted all over, you'll need to prioritize what you truly want to see.
Another thing to note is that it takes a REALLY long time to get between places. There isn't many inter city flights and when Google Maps tells you it is 4 hours, it likely is 6.5!
With that being said, we felt our one week stint there was perfect!! But this is after extensive research before we departed to ensure we saw a lot but also didn't spend the entire time in a car travelling.

Days 1 + 2- Marrakesh
Marrakesh can be summed up in three words- "MAD BUT MAGIC". It is crazy, chaotic and SO BEAUTIFUL AND INSPIRING! Here is what I would do in Marrakesh once you first land:
Madrassa Ben Youssef 

– This building was once a coveted Quranic school and education center in Marrakech. It's now a monument with beautiful tilework and carving. It makes you think that your school growing up was as basic as they come! It's not a place where you will spend a ton of time ( perhaps around 30 minutes). Must have Dirhams for the entrance fee!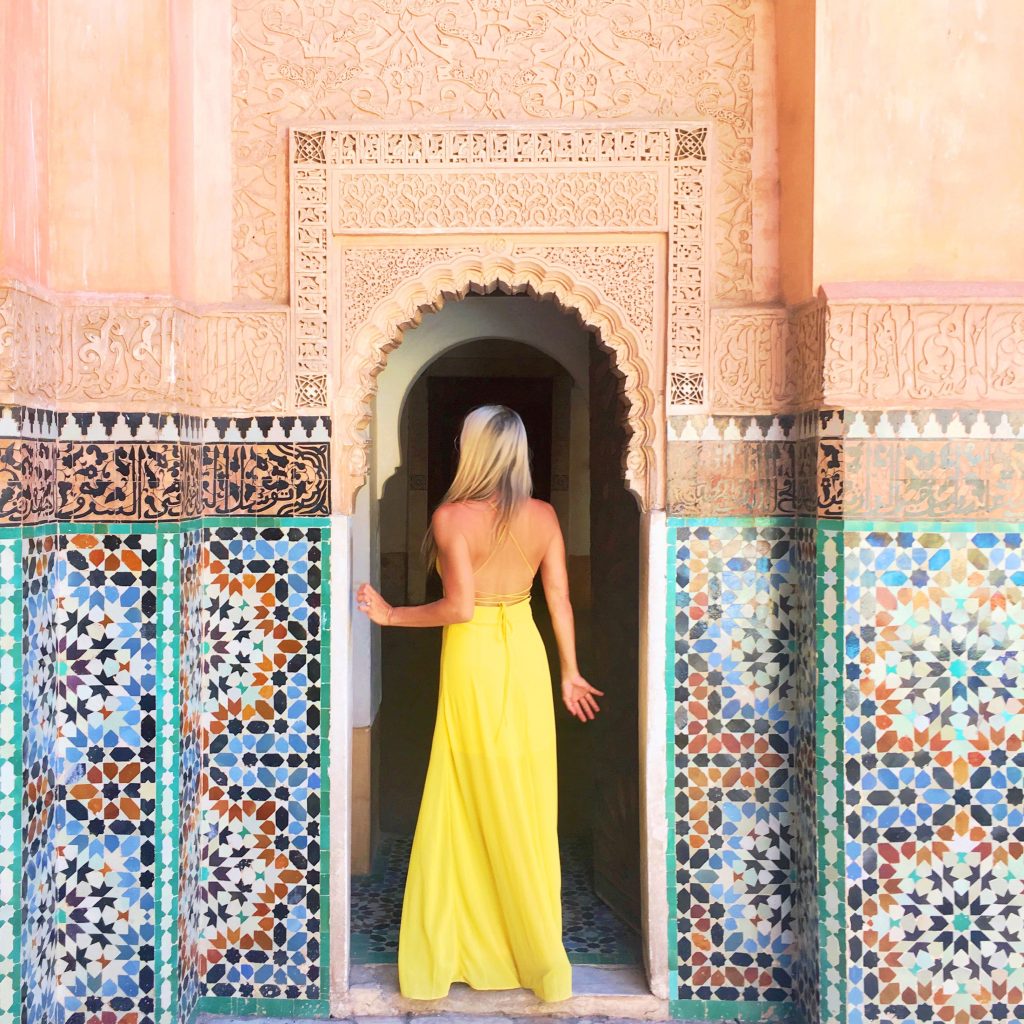 The Badi Palace – This palace is essentially ruins as its contents were stripped and moved to the palace in Meknes in the 1700's. But it's interest to walk among them and makes for great pictures. Be sure to walk all the way through the back, past the sunken orange trees. Also climb the building steps for a great view out over the city to the High Atlas and across the medina
Majorelle Garden/YSL Museum –This is a two for 1 event! Majorelle Garderns is a two and half acre botanical garden and house that was once occupied and owned by Yves Saint Laurent and Pierre Berge.  I would recommend going early as its gets SO packed! The YSL museum is directly beside it which has special pieces from YSL, the history of the brand and let's be frank- it is just visually appealing!

Wander around the Medina-  The Medina or also known as  "the souks" comprise alleyway upon alleyway of tiny retail cubicles. The further in you venture the more interesting they become. They are filled with rugs, lamps, tea, juice, herbs and spices, snake charmers, and it is basically sensory overload! There is no real way to prepare someone for it!

<  
WHERE TO STAY:
Riad Yasmine- Best pool/decor in all of Marrakech. This place feels like you are truly living in a magazine! It is next level cool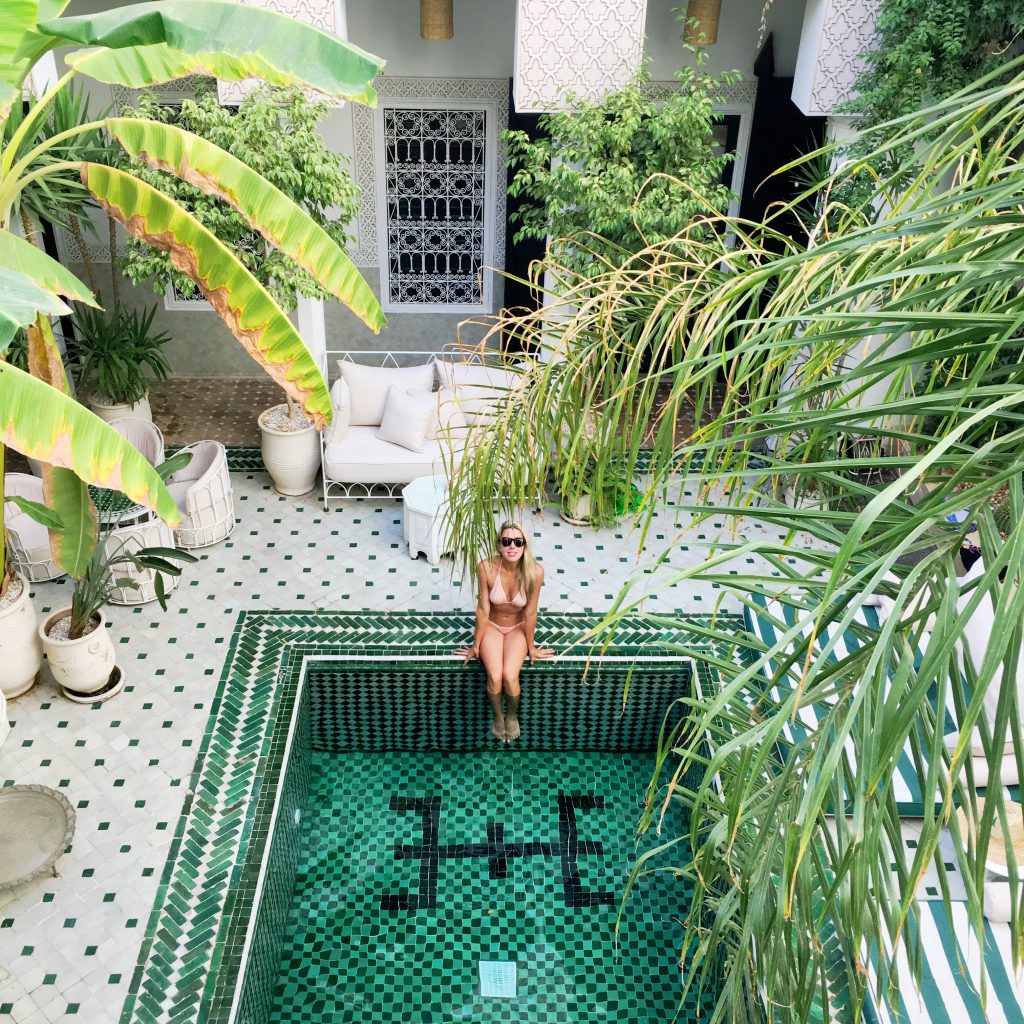 Riad Jona– Feels like a 2nd home. The location of this Riad is great because you are close to the "New" city and the "Old" city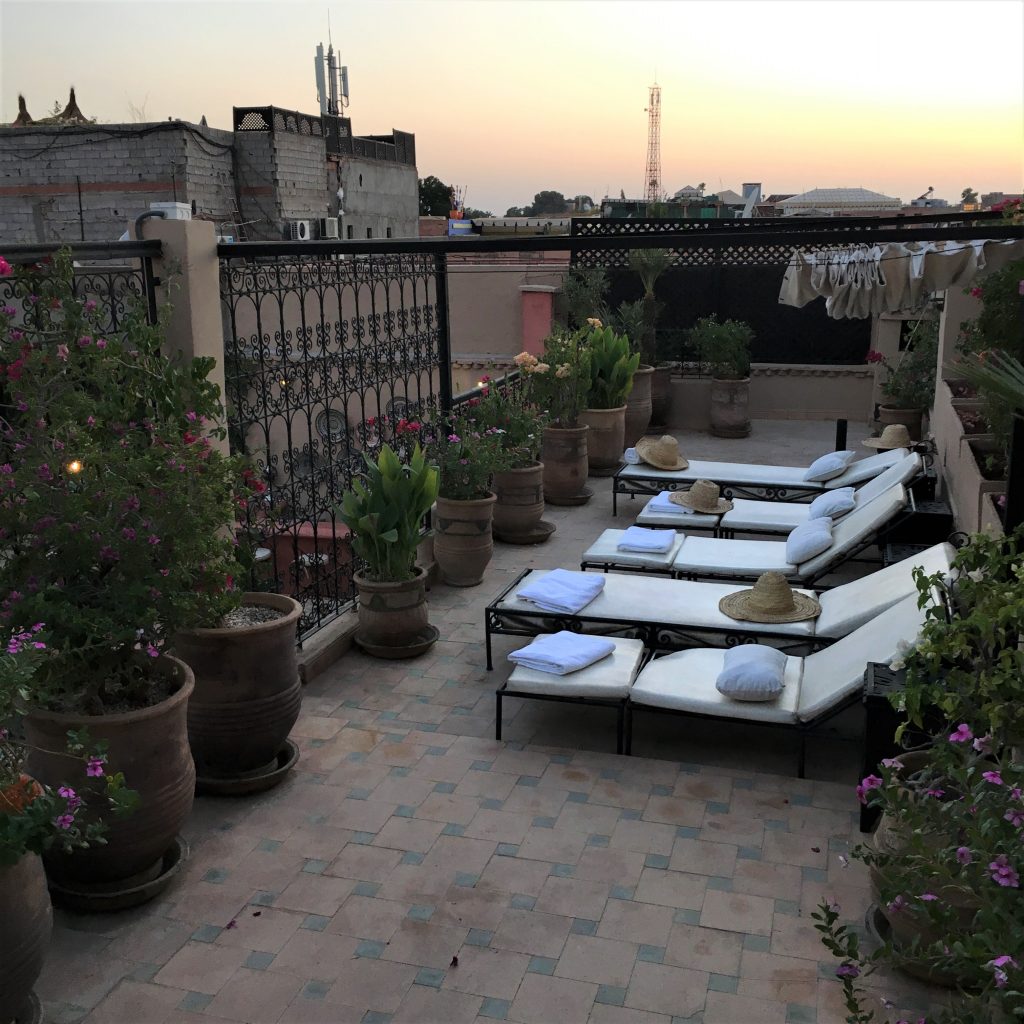 La Sultana– If you want to live like a Queen! This place is a little more luxe than a Riad and it made me feel like I was Jasmine from Aladdin. Despite how fancy it is, it still offers an intimate and secluded feel
 
Day 5 Essaouira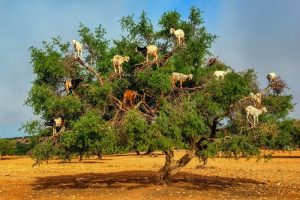 We were on the fence about visiting here. Do we stay over? Do we just do a day trip? Is it worth it?
Verdict? Definitely worth it!!
Essaouria is a seaside, charming little town with a port filled with blue traditional Moroccan boats. It is also where Game of Thrones has been filmed. Yes, go geek out. There is a small medina there which is much more easy to nagivate compared to Marrakech and they have some very hip restaurants there.
I would also recommend stopping on your way to Essaouria to check out the GOATS ON THE TREES!!! Yes my friends..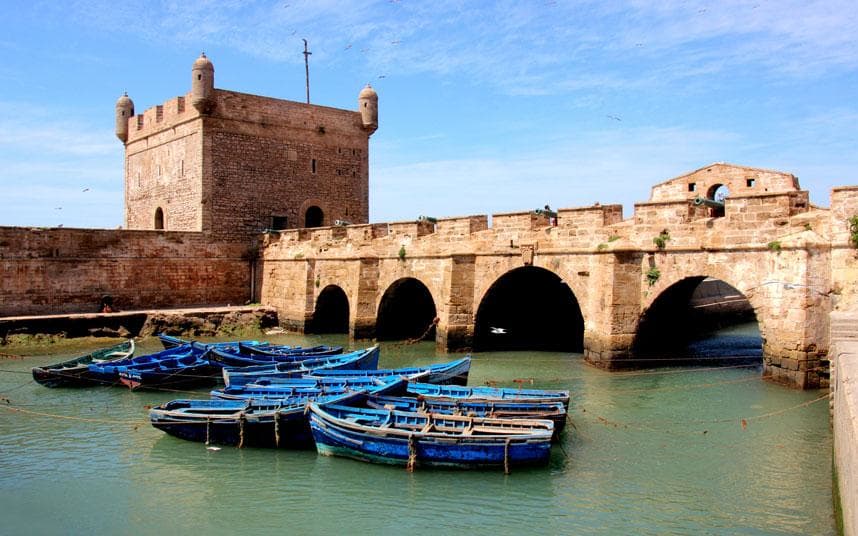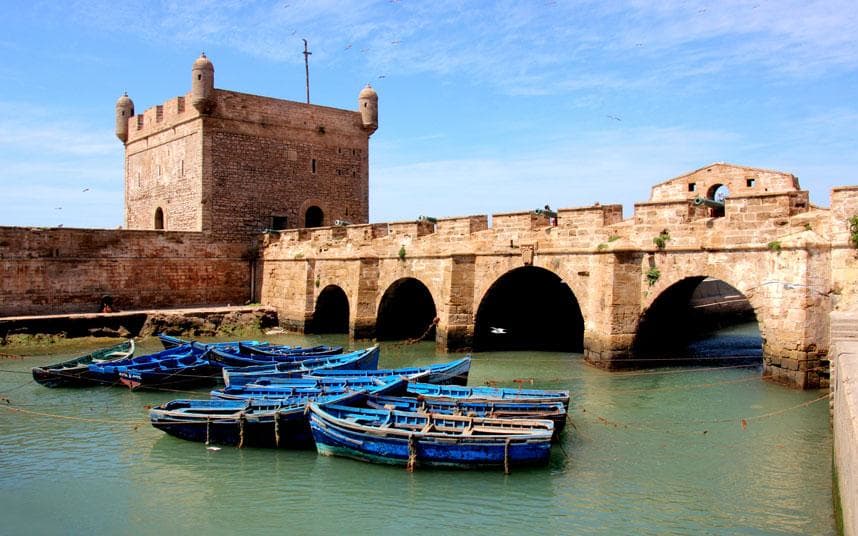 Day 4- Stone Desert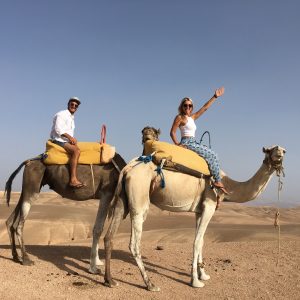 We looked into going to the Sahara dessert but everyone I talked to said not to do it unless you have 2 weeks. It takes almost 3 days to get there and everyone recommends 2 days in the desert itself. With that being said, if you want the next best thing- head to the Stone Desert which is just 45 minutes outside of the city! It feels like you are hours and hours away. You can set up shop in a glamping style tent, ride camels and we ate the most delicious tangine in the open air listening to traditional Moroccan music.
WHERE TO STAY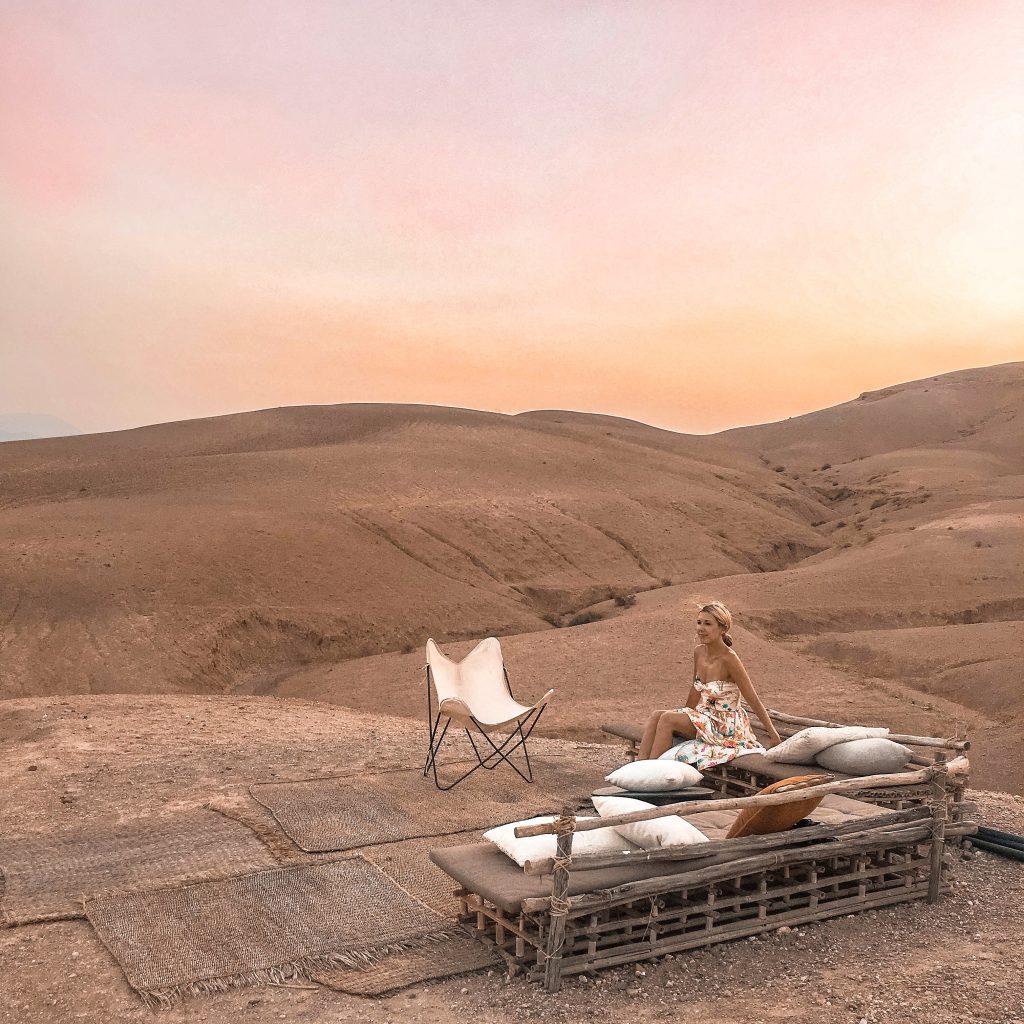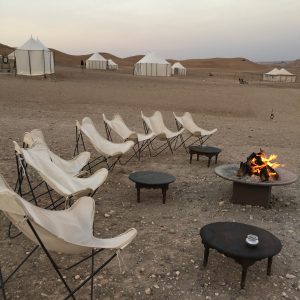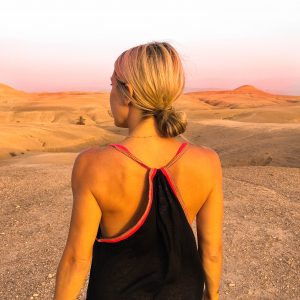 TIP: This place does not have Wifi and they do not serve alcohol. While it was refreshing to be off Wifi, we would have liked to have a heads up about the no alcohol!
Day 5+ 6- Atlas Mountains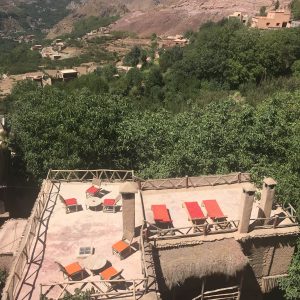 This was one of my favourite parts of the trip. We left the stone desert and headed towards the Atlas Mountains-specifically to the town of Imil. It is not only amazing visually as you get stunning views of Mount Toubkal, the highest peak in North Africa but it is also much cooler there. It is so refreshing after the heat of the city and desert!
The Atlas Mountains have long been home to some of North Africa's most remote villages where the locals live a simple life. The "Berbere" people as they are referred to live in small houses, work as farmers and are truly the most friendliest people I have ever met. Being in the small town allows you to witness how their daily life which is fascinating. Our hotel was UNREAL because we got to interact with the people who cooked for us ( even though they spoke limited English). We ate dinner with the other guests at the place ( 3 other people) and we gazed at the stars at night together. It was one of those incredible moments that you will never forget.
WHERE TO STAY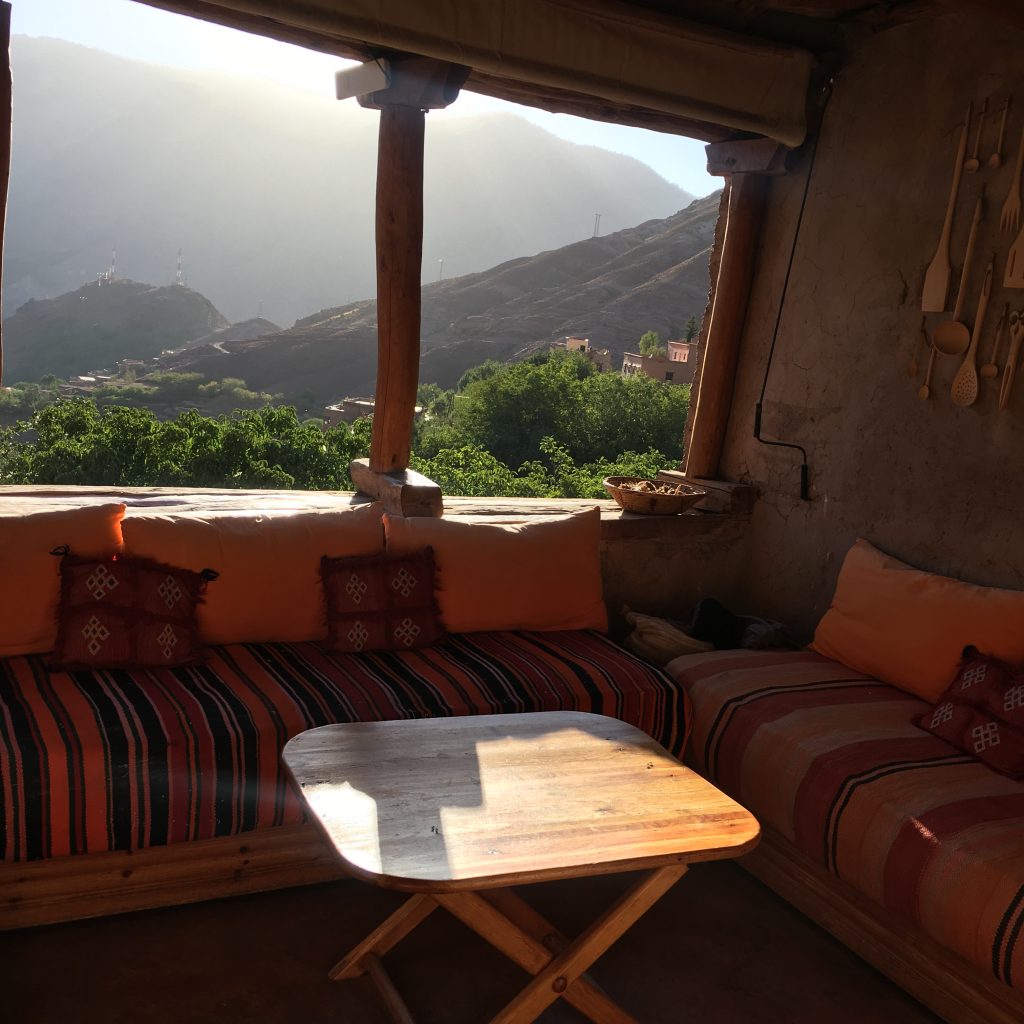 Day 7- One last day in Marrakesh
My husband and I could have spent more time in Marrakesh. It is such a captivating city that we could have honestly just hotel hopped  That's why I don't think checking things off a list is the best way to experience the city. Make sure you take time to sip tea, sit on a terrace and read a good book too! Other things I would do if you have time:
Book a Hammam treatment – Moroccans still use the hammam religiously. These traditional baths are a unique experience though you may prefer the more spa atmosphere to the neighborhood version! Be prepared to be SERIOUSLY scrubbed down. My husband and I were brought into a steam room where we were asked to take off all of our clothes. We then were rubbed in a exfoliate which was lathered onto us ( not gently) to remove dead skin. It was the coolest yet most different experience! I recommend La Sultana
Wander the Souks again – Even if you already spent time in the Souks, chances are you will be drawn back in. Each stroll you take you discover new things, new smells and you truly can spend hours!
Day pass at La Mamounia– This hotel is more of a tourist attraction than a hotel to me. I personally preferred staying at the riads but it is definitely worth checking out because the grounds are spectacular! You can purchase a day pass for around $60 which grants you access to the swimming pool. We did this and we also had a spa treatment. The spa pool is insane but the treatment itself was so-so.