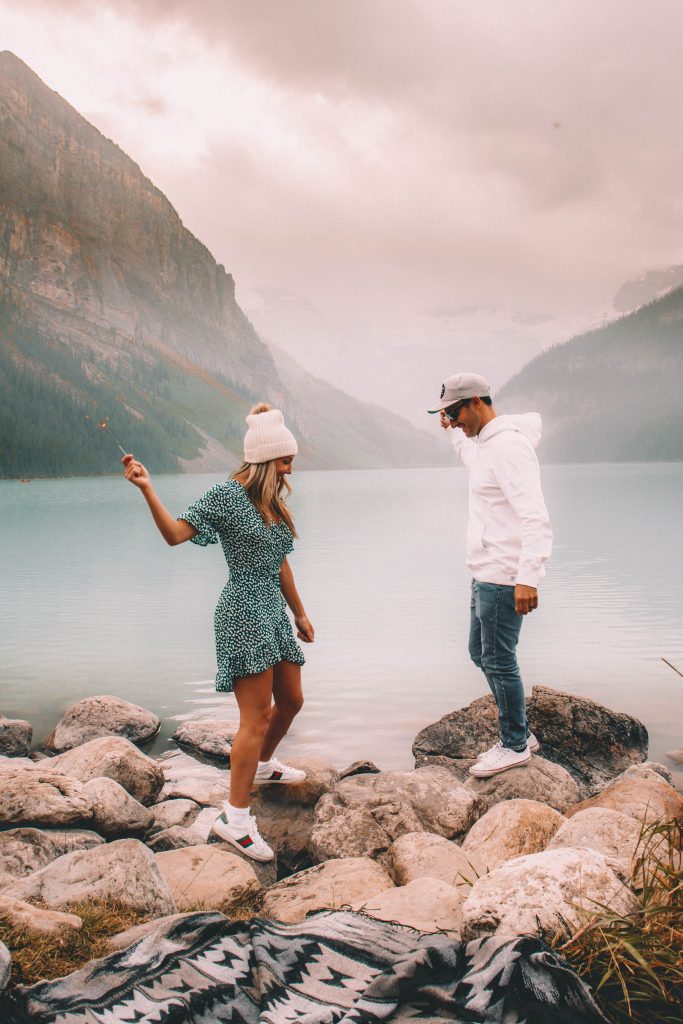 There are a lot of different opinions on travel right now.
It is definitely a very personal decision and very much depends on what you feel comfortable with. Although some countries are open to visit, it doesn't personally make sense for us to visit when we have to quarantine for two weeks after we return. Besides that, Aaron and I just don't want to go anywhere crazy far given the current climate and uncertainty surrounding the situation of Covid-19. So with that being said, local travel aka BANFF is what we are all about right now!!
I understand that even local travel is intimating at this time for some people but exploring our own backyard is something that we feel very safe doing. If you are not Canadian, I encourage you to save this post for another time when you can travel out this way and if you are Canadian, I would love to show you why visiting the Banff/Lake Louise area is amazing right now.
#1. THERE ARE NO INTERNATIONAL TOURISTS
Banff and Lake Louise can sometimes draw in 20,000 people a day at the main sites in the area. It is one of the most beautiful places in the world so they normally have buses and buses of people that are coming in the masses to see all of the sites. Due to this, it is often really hard to take in the site peacefully ( unless you come super, super early- I'm taking like 5am).
When we were here, we seriously felt like we had the place to our selves. We could take photos at any time and we didn't worry about anyone photobombing us LOL. Besides the photo aspect of it, we just felt at peace when we were taking in the site. There wasn't loud shouting or people within 6 feet of us.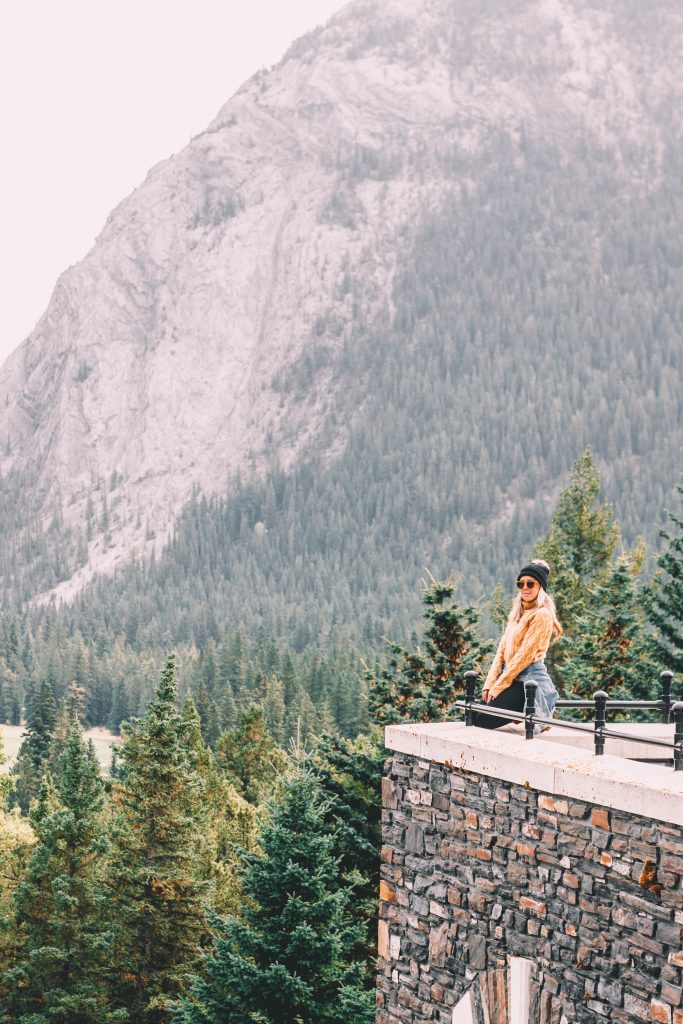 #2. THE TOWN AND HOTELS ARE KEEPING IT EXTRA SAFE
The main strip of Banff required masks to be worn even when you were outside walking around on the pedestrian street. Generally if you are outside, masks never need to be worn so I thought this was an amazing way to make people feel safe while also keeping all the local and small businesses open there.
While the Fairmont always offers top notch service, I have to say it was above and beyond while we were there as of late. The Fairmont Lake Louise in particular only allowed hotel guests to enter the premises. This alleviated any sort of crowds on the premises and dining there felt so spaced out. Masks were required in every part of the hotel and they even provided extra ones if you forgot yours ( and I did a few times when I was rushing from the rooms).
All menus for their restaurants were done with the scannable code so there was nothing being reused or touched by others. This was the case for pretty much every restaurant we went to!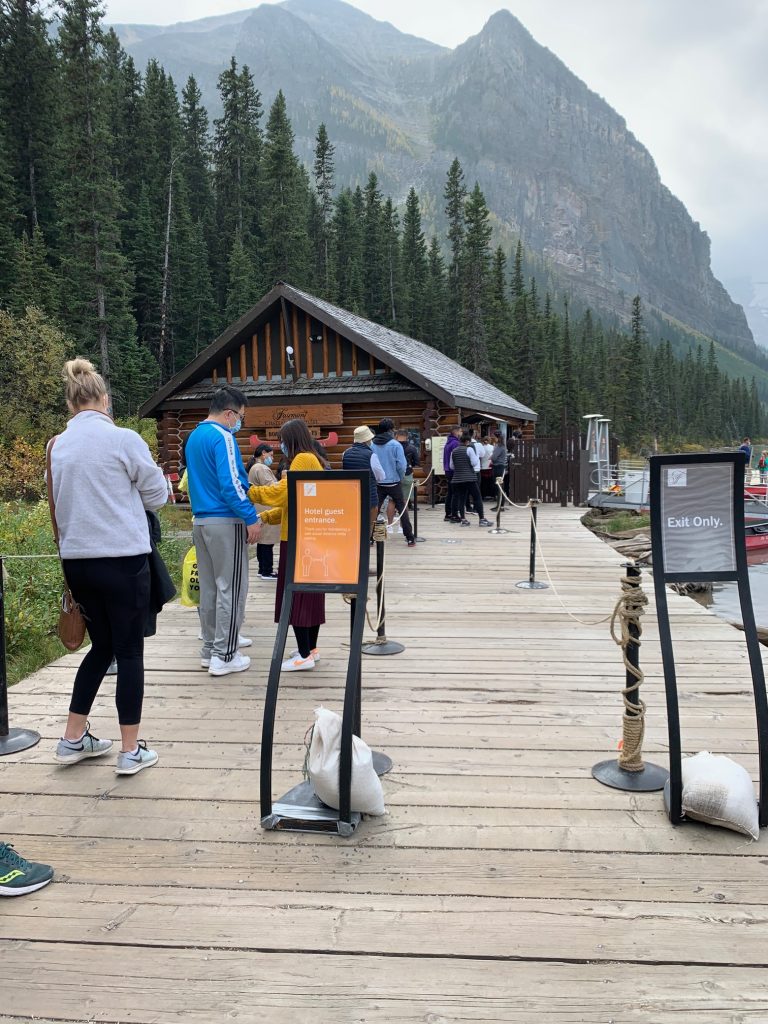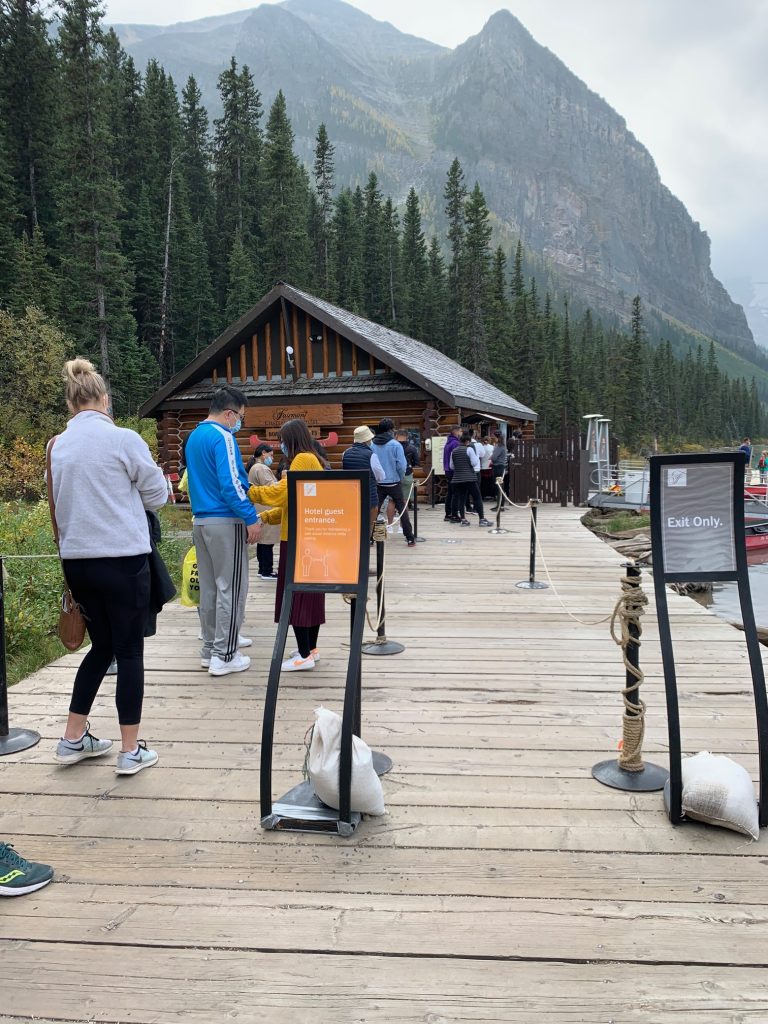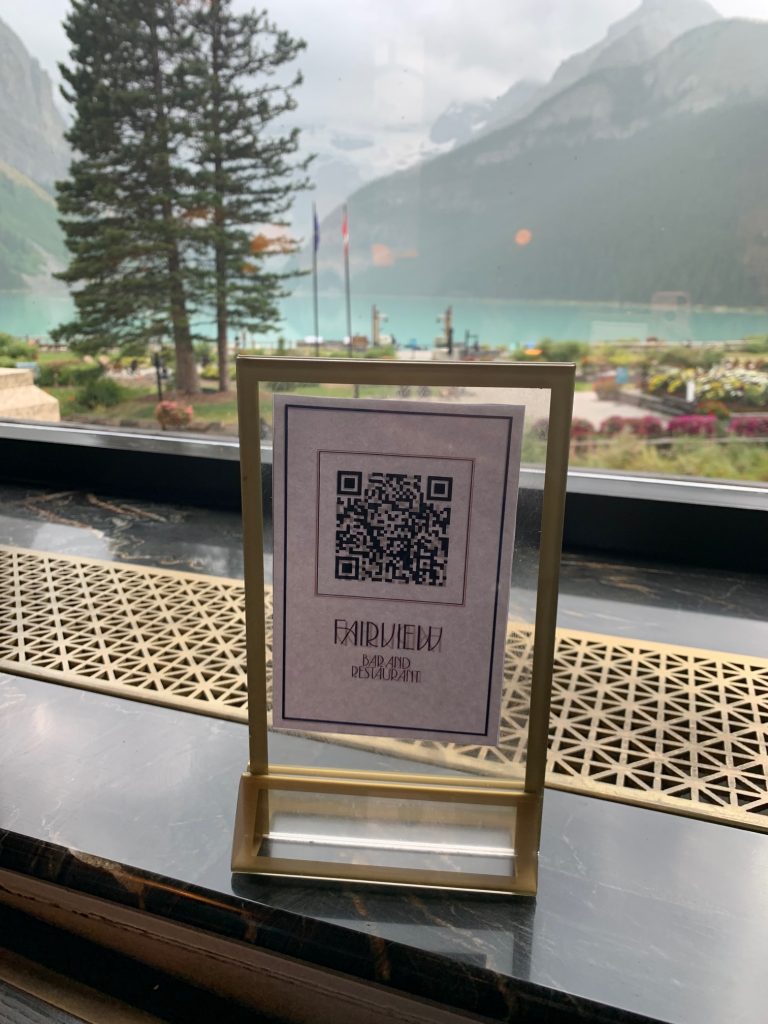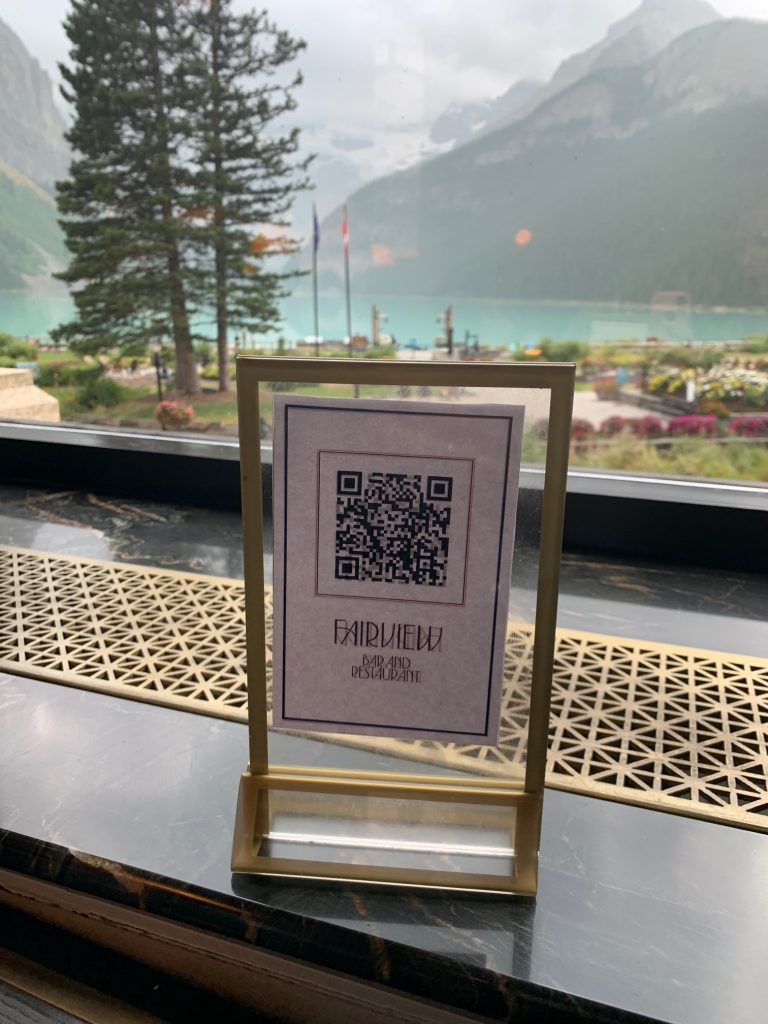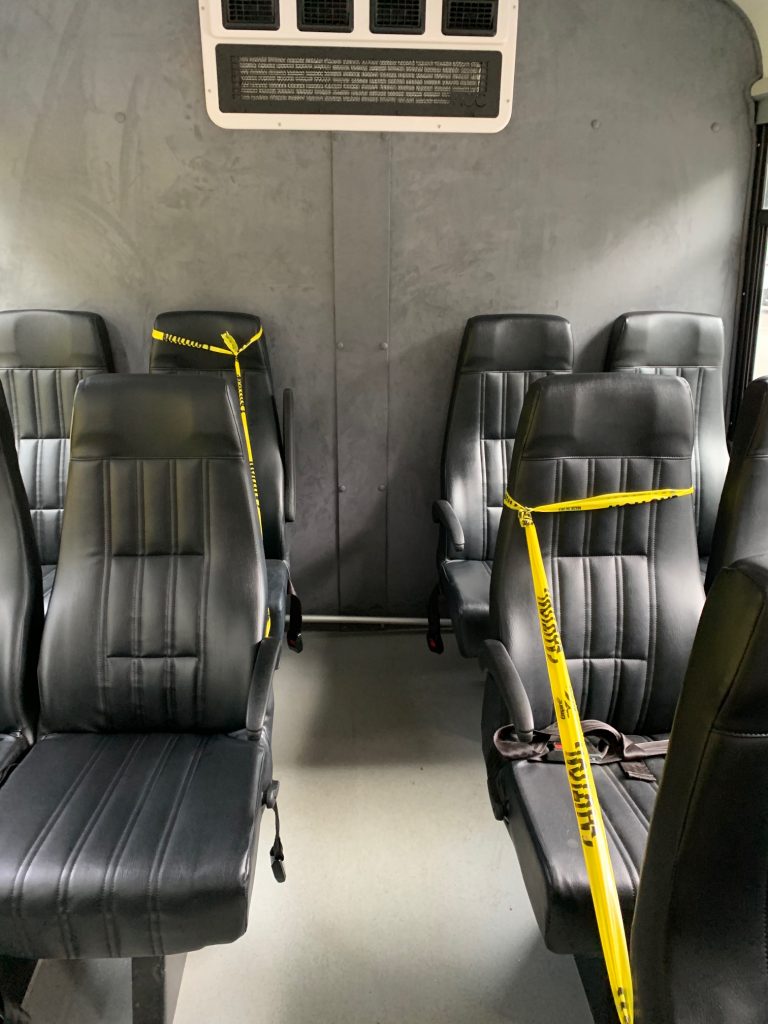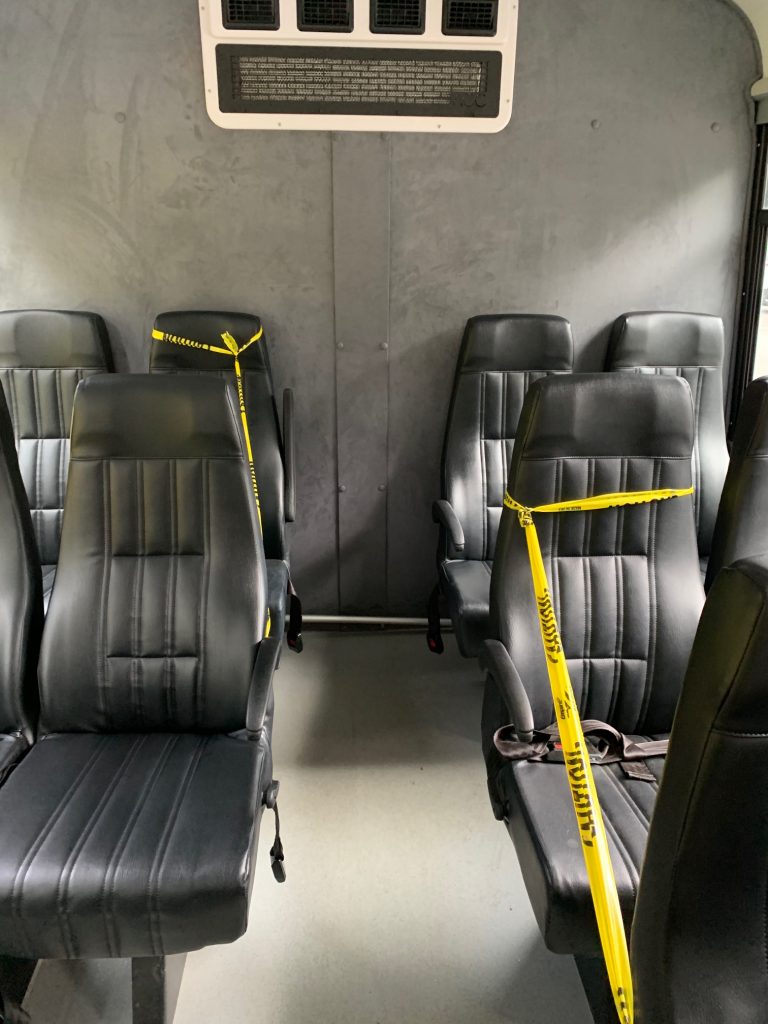 #3. OFF SEASON IS THE BEST SEASON
Ok honestly I might be biased because we had PERFECT few days of weather but Fall or off season is the best time to go to beat the crowds. We spoke to a few locals who said that normally they are pretty busy up until Canadian Thanksgiving so visiting just before or after will leave you at the tail end of peak season. Crowds are not as frequent ( and then add the international travel thing on top of that) and you got yourself a perfect playground! As we approach the winter season, I would still very much consider going because again, the borders are likely going to stay closed! 
#4. PRICES HAVE DROPPED
Due to Covid-19, a lot of hotels are just trying to get back on their feet. While there is still a lot of nervousness surrounding travel, the hotels and restaurants are enticing people to scoop up some pretty persuasive rates and deals to take the plunge. A lot of hotels have the option to stay 4 nights and get the 5th free while others are offering free upgrades! In addition to that, prices have dropped so what would normally cost you say $600 a night, is now about $350!

#5. YOU ARE SUPPORTING LOCAL BUSINESSES & THE TOURISM INDUSTRY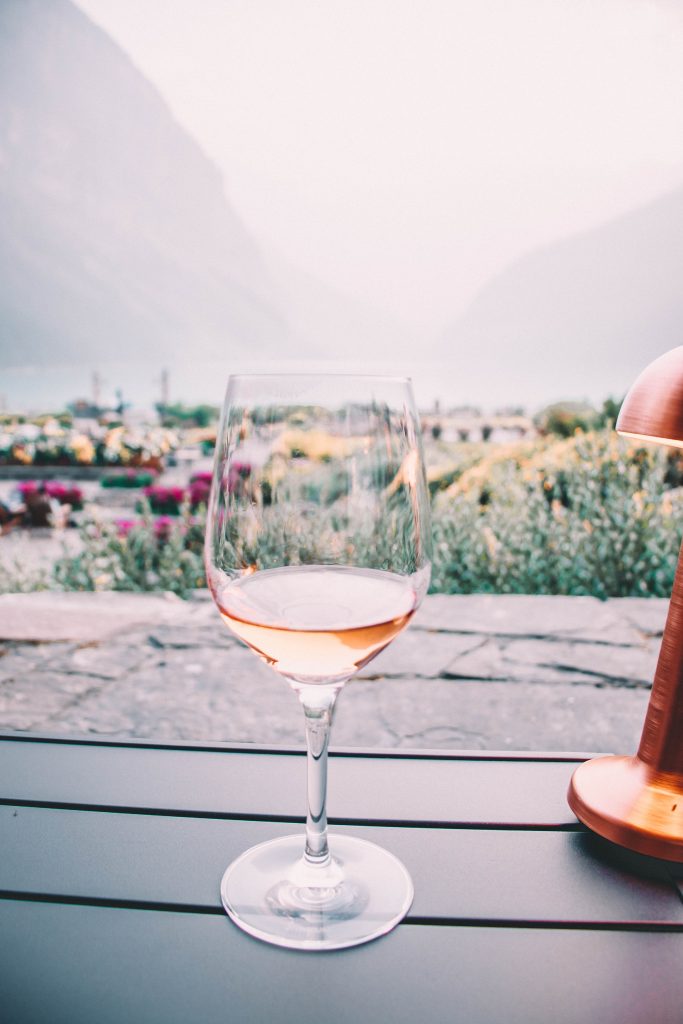 While we were there, we made sure to shop and eat at a few local places. And it felt incredibly good. So many businesses have REALLY struggled to stay afloat during the pandemic so encouraging a bit of local tourism and visitors is a good thing right now if it can be done so safely. There are countless jobs where people depend on tourists in order to feed their families. Banff and Lake Louise are both places where almost all of the locals have jobs that pertain to people visiting and we really got to hear some interesting perspectives from their side of things so we were happy to support.