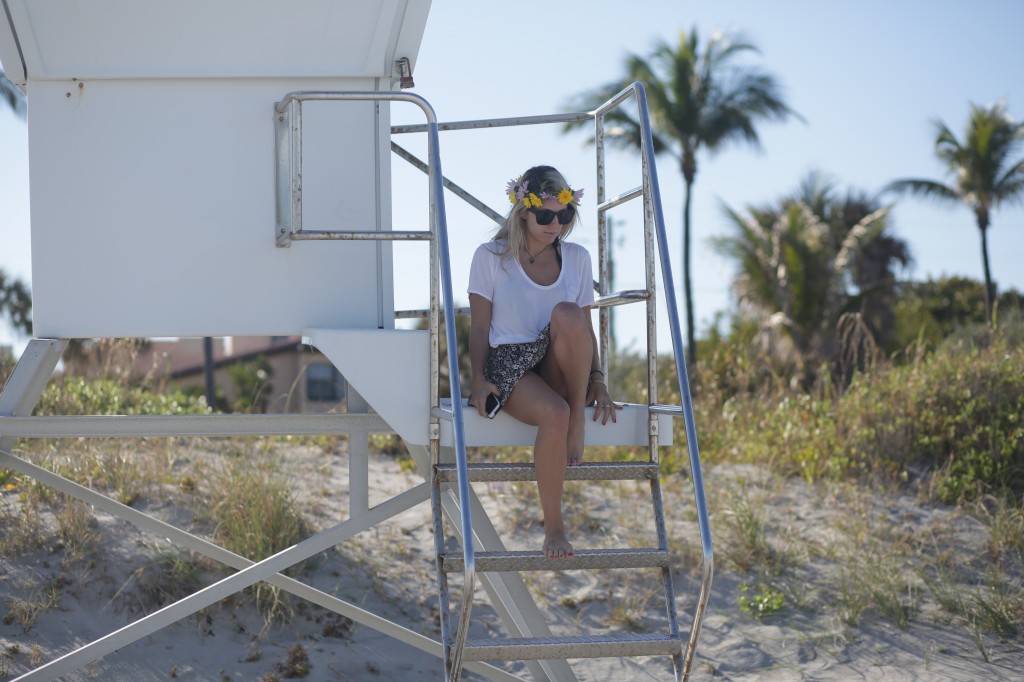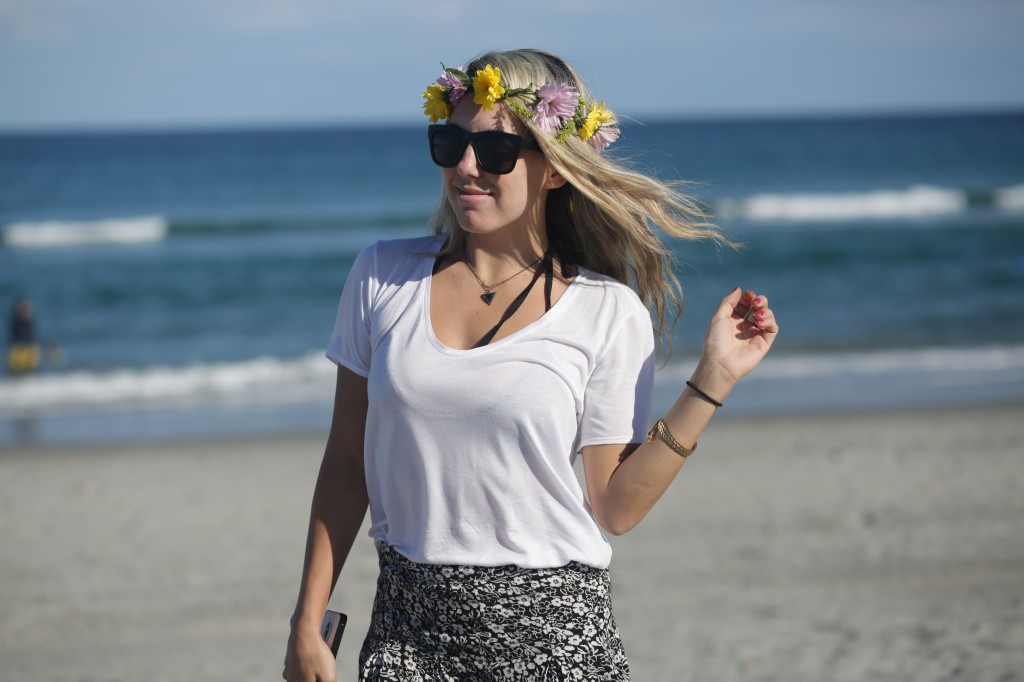 Skirt: Target, T-shirt: Helmut Lang, Smiles: SUN INDUCED
When you go into Trader Joe's and see their beautiful flower selection- you know what you gotta do. You buy a bundle of them for $3.99 and make flower crowns on the beach!!
Although we got some funny stares from some of the retirees sitting on the beach in Florida- we had lots of fun twirling around in the sand and feeling like the ultimate gypsies.
This needs to happen way more often!
Photos by: March Mercanti
918d62d782cf7de000eb22cbcd7357b60292fc1290928e272a