Visiting PEI soon? You will want to check out this guide for the best restaurants in Charlottetown! 
I am not kidding you when I say that you can spend your days in Charlottetown just eating away. There are so many charming, unique and flat out outstanding restaurants in town. Some of the restaurants in Charlottetown that we visited were honestly some of the best dining experiences we have had in all of our travels. 
Between the fresh seafood, oysters ( probably the best in North America), top notch steak houses, and all the hand crafted cocktails we enjoyed, you will not be disappointed if you visit. We did not have one bad meal. The best restaurants in Charlottetown are also all in the core of the downtown area meaning you can easily enjoy them from breakfast to dinner and walk between them all very easily.
Here are the Best Restaurants in Charlottetown PEI
#1. Sim's Corner- The best steakhouse in Charlottetown PEI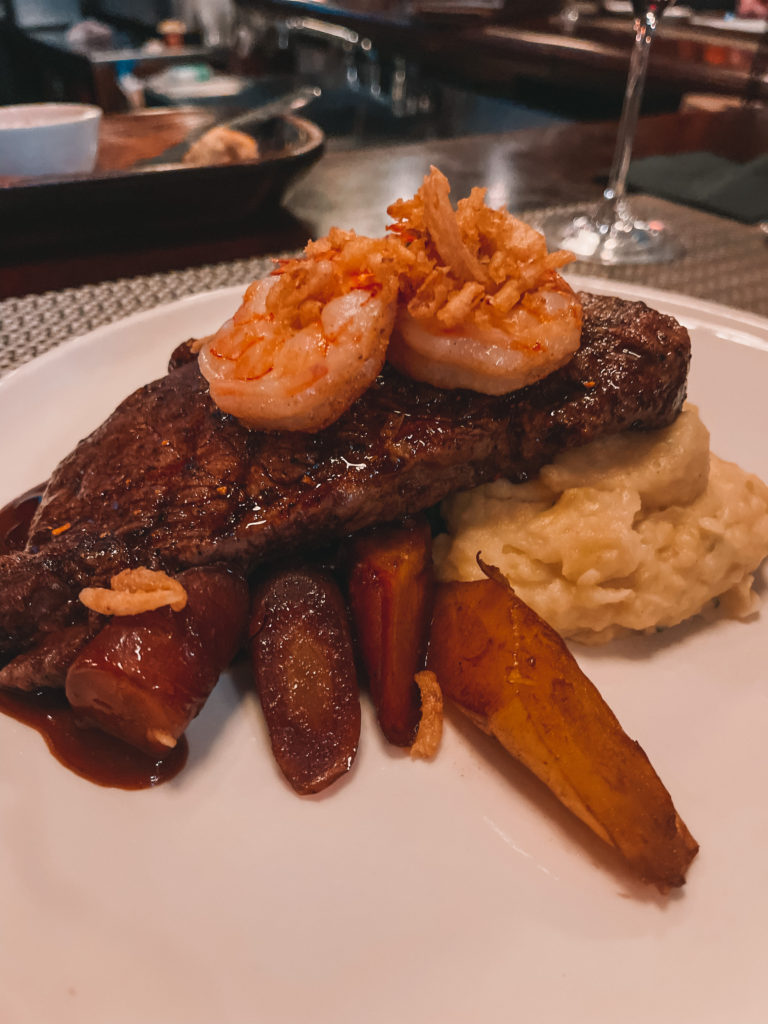 Not only is this a steak house but it's also an oyster bar. Double whammy.
#2. Sea Rockets- The Best Oysters in Charlottetown
You may have caught my last post on some of the best things to do in Charlottetown and one of them was to go on an Oyster tour. We did just that and can say that the Oysters from Sea Rockets were some of our favs.
We loved seeing them be shucked right in front of us at the bar and even got to talking to the amazing bartenders and staff that work there. They were so knowledgeable about the variety of oysters that we left there feeling a little more wiser about all things Oysters.
Not only is the restaurant's interior beautiful but it's located on a prime piece of real estate- right on the corner of Victoria Row which is definitely the cutest street in town. Their hand crafted cocktails were also something not to miss
You Might Like These Other Charlottetown Posts:
#3. Merchantman- Best seafood in Charlottetown overall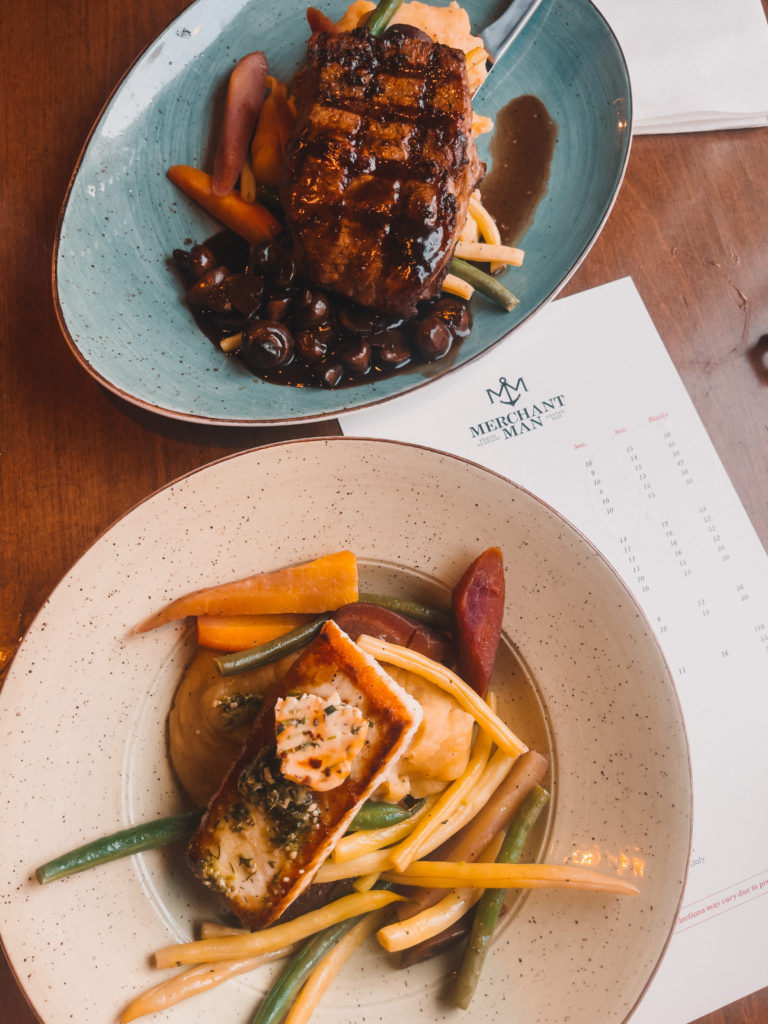 If you are looking for the works- Oysters, Mussels, Fish Entrees, Burgers and some amazing Sharing plates- The Merchantman is your place.
I love, love, loved our dinner there!
My husband had a Steak and I had the Halibut…with a starter of Oysters to start of course and everything was 10/10.
What I loved about The Merchantman is that they have a stunning interior space, an expansive patio that overlooks Queen Street and even a little sister restaurant called "The Next Door" that attaches to the side of the space (here you can often find live music!). Whatever your vibe is, you can find it here.
Quick Links- My Favourite Amazon Travel Items
, , , ,
#4. Receiver Coffee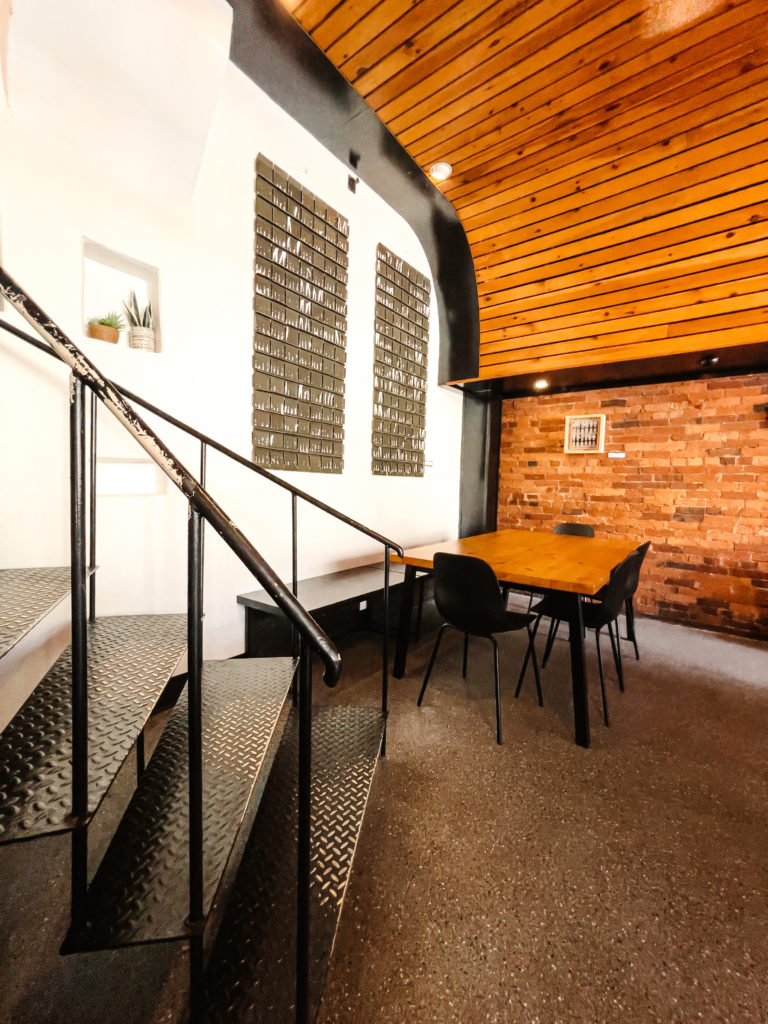 Caffeine lovers, this one is for you!
With several locations throughout the city, it would be hard to visit Charlottetown and not visit Receiver Coffee. We chose to visit the location on Victoria Row but we also walked by the one close to the Founder's Food hall which looked really cute as well.
We loved it so much that even though our hotel served up coffee every morning, we still went here for a second cup!
The interior space reminds me of a space you would see in a magazine and if I lived in Charlottetown, I would probably post up there often with my coffee and laptop.
They serve delicious and sustainable coffee and have a wide variety of brews, blends and concoctions outside of the norm. They also have a locally forward lunch and baked item menu
#5. Leonard's- One of the best restaurants in Charlottetown PEI for lunch!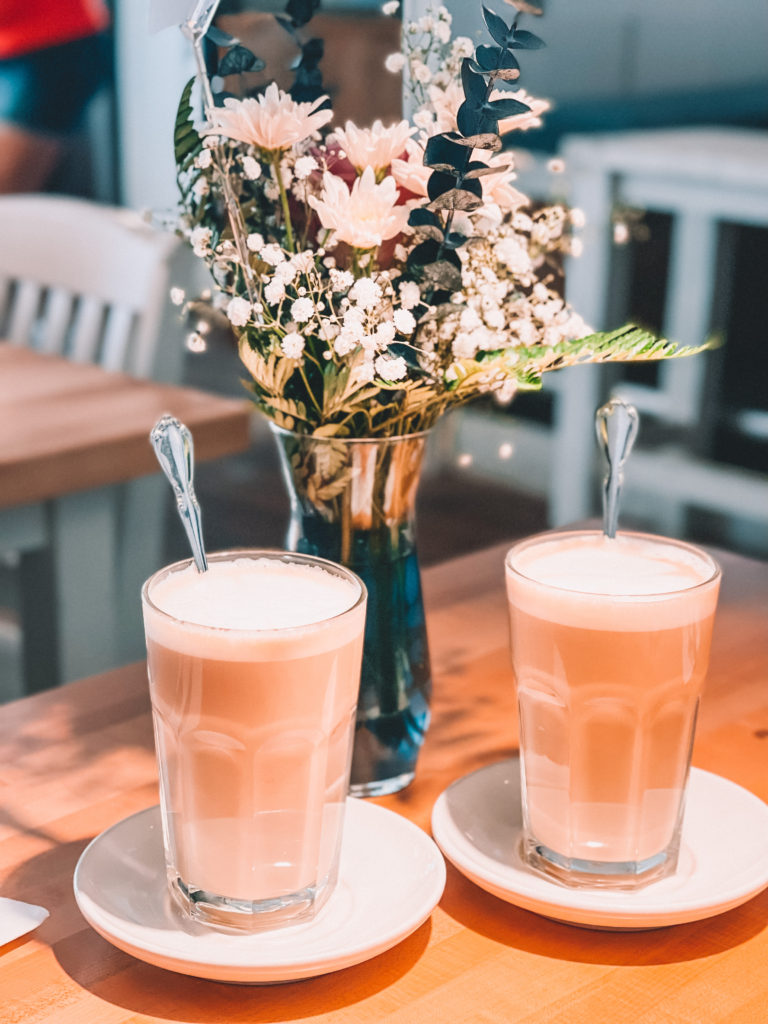 Leonard's is one of those magical little spaces filled with charm. You could easily get cozy in there with one of their specialty lattes, soups or sandwiches and stay put for a while.
While the space itself gives you all the feels, their menu is equally as special. Their food is all made from scratch and they have some of the best sandwiches in the city. I honestly couldn't pick which one to go with because they all sounded so incredible.
They also have amazing baked goods. Nom Nom!
#6. Blue Mussel Cafe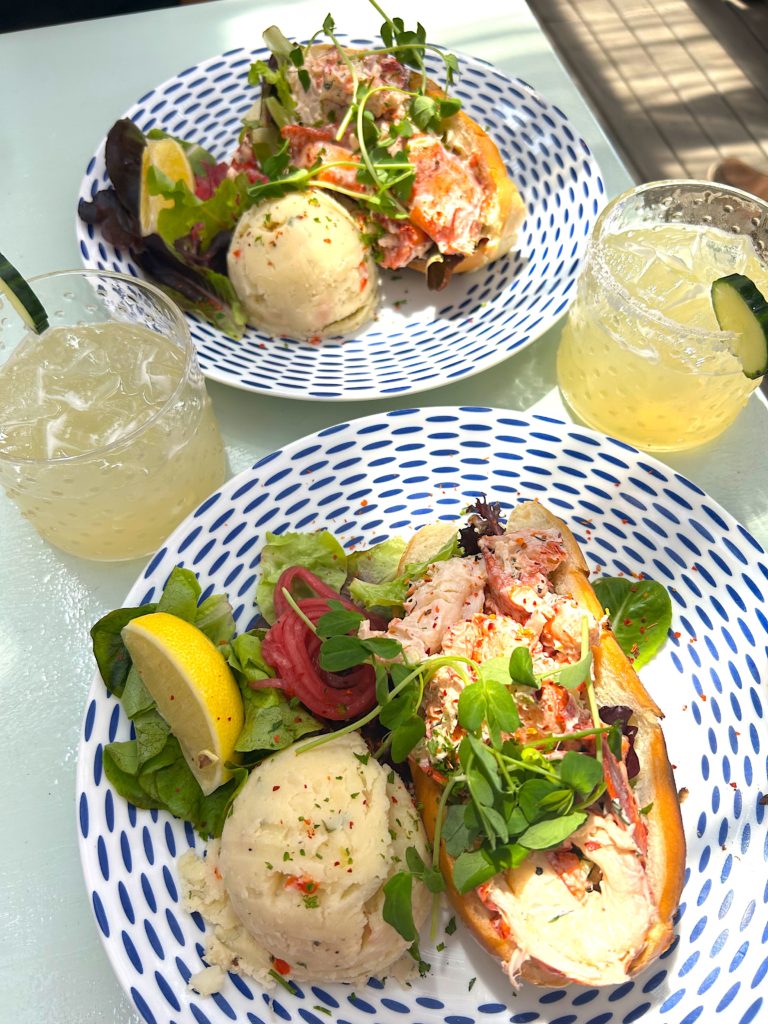 Ok so Blue Mussel Cafe is not a restaurant in Charlottetown per say but it was TOO amazing to not include on the best restaurants in Charlottetown list!
Basically one of the things I would recommend to do when visiting Charlottetown PEI is to visit it's amazing beaches. When doing so, you can add Blue Mussel Cafe onto your itinerary for this day.
Between the ambience, eclectic decor and location, it is a place where you can set up shop for a reallllly long lunch! We did just that and if we didn't have plans for later, I probably would have extended my time there.
The best part about it though is honestly the food ( which says a lot because the place itself checks so many boxes). The lobster roll that we had there was probably the best lobster roll I had in my life. Not heavy, perfectly buttered and served up with homemade/gourmet potato salad.
Making the experience even more fuzzy was the Cucumber Jalapeño Margaritas that we washed it all down with. OMG! I kept stealing sips of my husbands after I finished mine because it was that good.
#7. Abbiocco- The best restaurant in Charlottetown for Italian!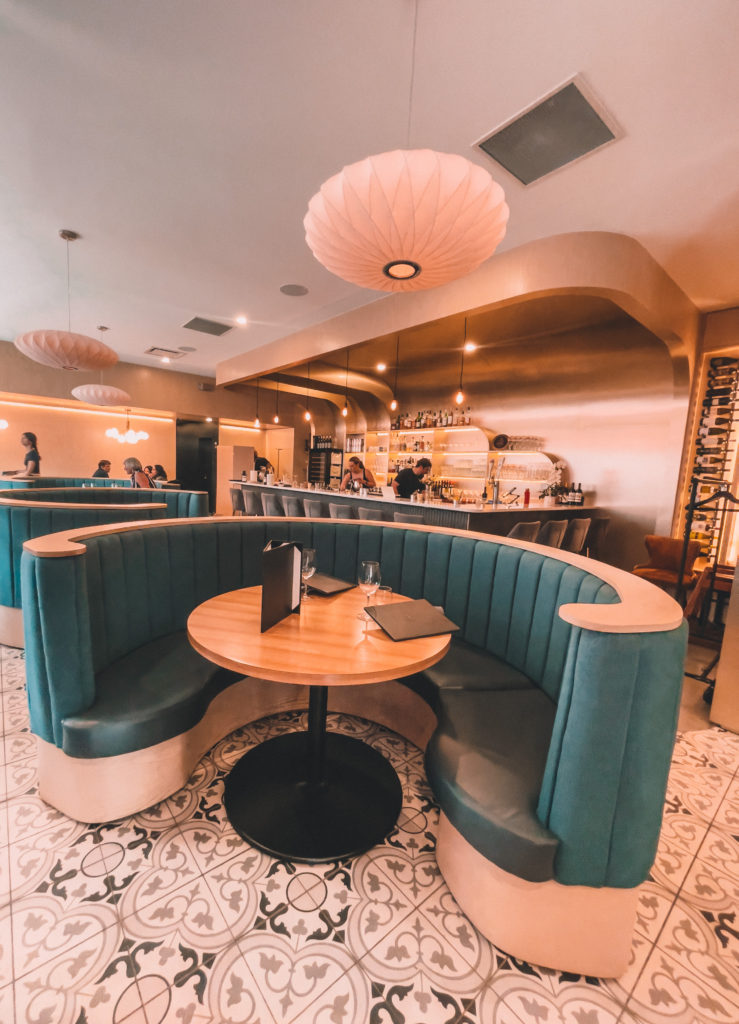 This is the new Italian restaurant in Charlottetown and it delivers my friends! With modern and inviting booths that are the focal point of the space and an expansive bar that sprawls along the whole back side, Abbiocco is bellissima!
The food also hit all the right notes. I'm Italian so I am bit more picky when it comes to my Italian food and Abbiocco's pasta is the real deal. I am honestly drooling just thinking of it.
Their pasta menu is actually quite big and while they have the fan favourites like bolognese and penne a la vodka, their unique dishes are what they are most known for.
#8. Salt & Sol – The place to go for the best cocktails in Charlottetown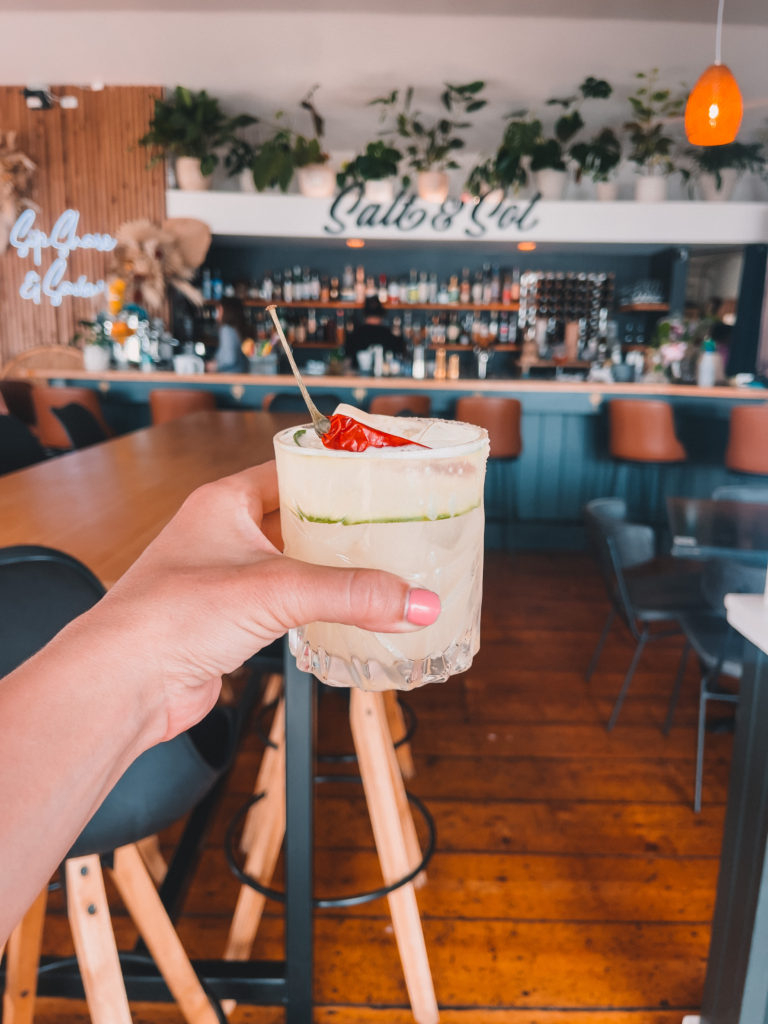 Come here for a waterfront dining experience like no other…and for the tastiest cocktails in town! Located on the 2nd level, Salt and Sol has stunning views of the Charlottetown Harbour and Marina and I would recommend coming here after dinner or for a sunset.
If you are looking to use your dancing feet, they have DJ's from time to time so check their socials for some fun events!
#9. Lone Oak Pub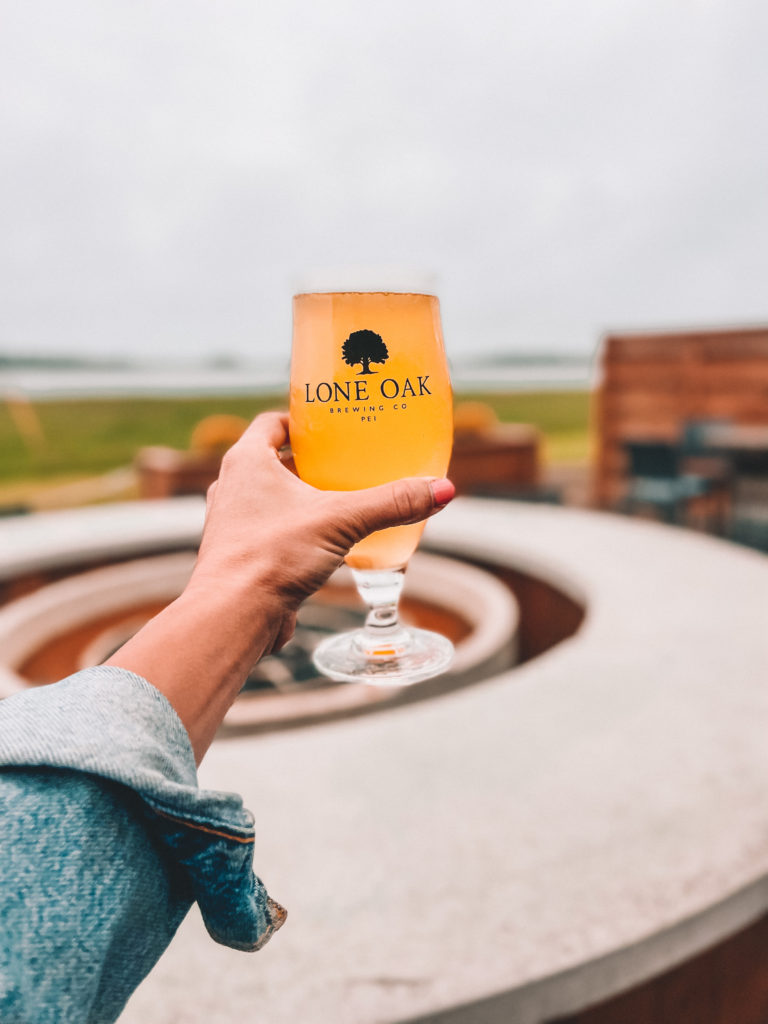 Ok so this restaurant is not in downtown Charlottetown but if you take a quick 15 minute cab ride to the Milky way area, you can find the Lone Oak Pub and what a gem of a spot it is!
Highlights include the best mussels we have had in a while, delicious craft beer and a patio that overlooks a really cool river. If it gets a get cold, they also have welcoming firepits on the patio that I would 100% set up shop around for a while.
The Best Restaurants in Charlottetown: Continued List!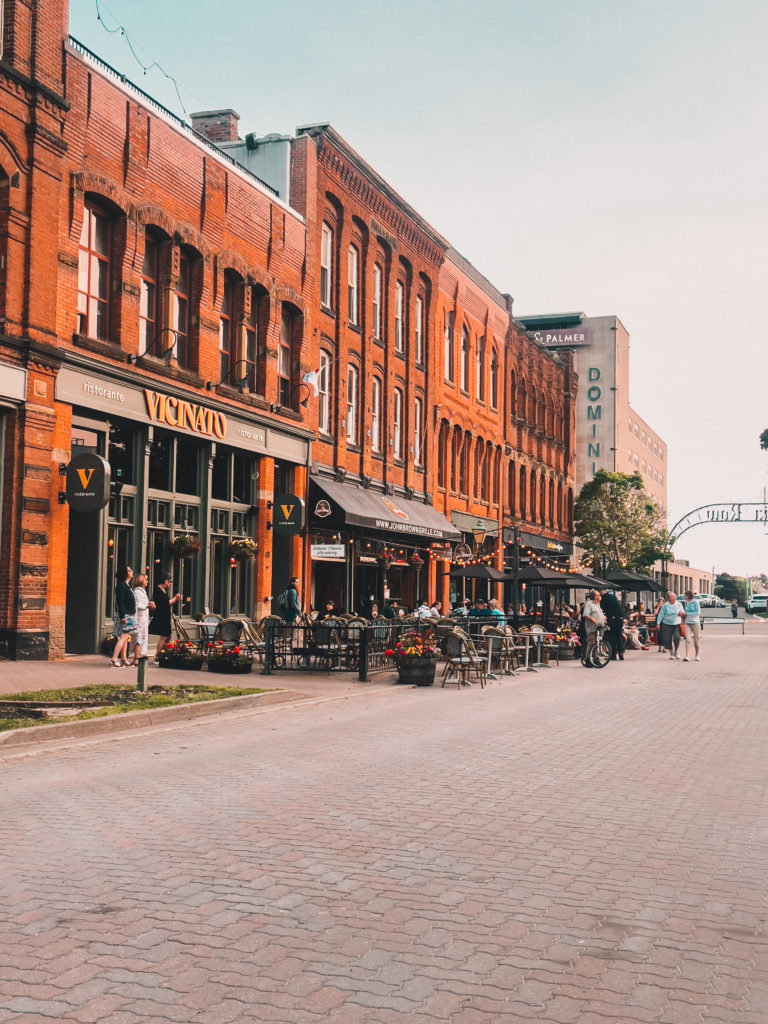 Claddagh Oyster House– Looking for a fancier option for oysters and dinner? Visit this place!
Water Prince Corner – Do not miss their seafood chowder
Churchhill Arms– This Dublin Pub is right on Queen Street and it is ever so cute!
Richard's- Not a restaurant in downtown Charlottetown but located by the water near Covehead Beach ( about 30 minutes from downtown Charlottetown). It is THE place for fish and chips
Ollie's – Located in Founder's Food Hall, this is said to be one of the best pizzas in Charlottetown
Cow's Ice Cream– You are probably like DUH because if you know anything about Charlottetown you may know that Cow's Ice Cream originates from here. I had to add this in the best restaurants in Charlottetown list because I do recommend going at least once a day to maximize the deliciousness ha
JC's Tiki Bar: This spot is perfect for taco and margs right on the water! There are also many Charlottetown waterfront restaurants in and around this same area
While I have highlighted the 9 Best Restaurants in Charlottetown, I found myself continuing to type as I kept thinking of more places that should be added to the list hence the names above! Like I mentioned before, Charlottetown is filled with so many cool and unique dining spots and for that reason alone- I wish I had more time there!
Have any questions about some of the Best Restaurants in Charlottetown restaurants? Feel free to Email me!
---
THE BEST RESTAURANTS IN CHARLOTTETOWN: PIN THIS POST