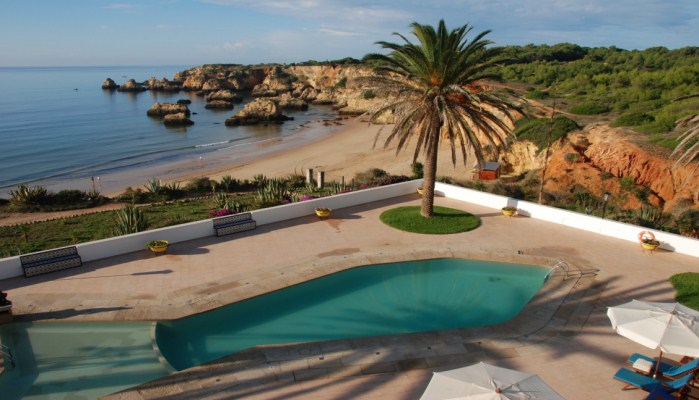 Casa Três Palmeiras is one of those rare places that you see professional photos of that ACTUALLY do not even do the place justice. Beaches, landmarks…of course- they look better in person but I find it rare when a hotel or inn does.  Dolly Schlingensiepen, owner of the charming and exquisitely designed B & B in Portimao- has created this type of space. It is a space that sits perched on top of one of the most beautiful and peaceful beaches in the Algarve- prime, prime real estate yet it is quietly tucked away from the hustle and bustle of the tourists. No detail goes unnoticed here. The place is pristine…so much that even the linen napkins are embroidered and the china custom.
THE GROUNDS
The focal point of the place is the solar heated fish shaped swimming pool. I have never seen a pool shape like this before and it made it quite difficult to even make it down to the beach some days! It was that inviting. The B&B also offers an intimate lounge in the center that is furnished with retro furniture pieces and plays the most lovely records once the sun starts setting. Dolly offers guests an "honest bar" in there where you can help yourself to a drink or snack. At times- we felt like we were in a posh 70's movie. It was romantic and hip and if you are into design- you will appreciate the space big time.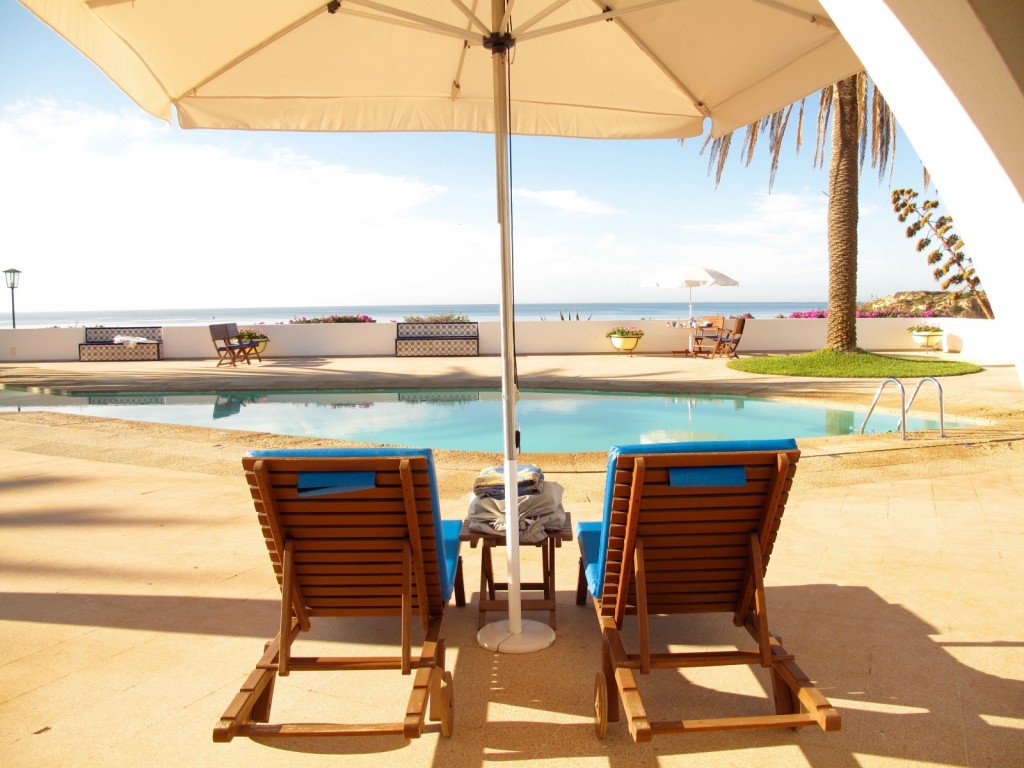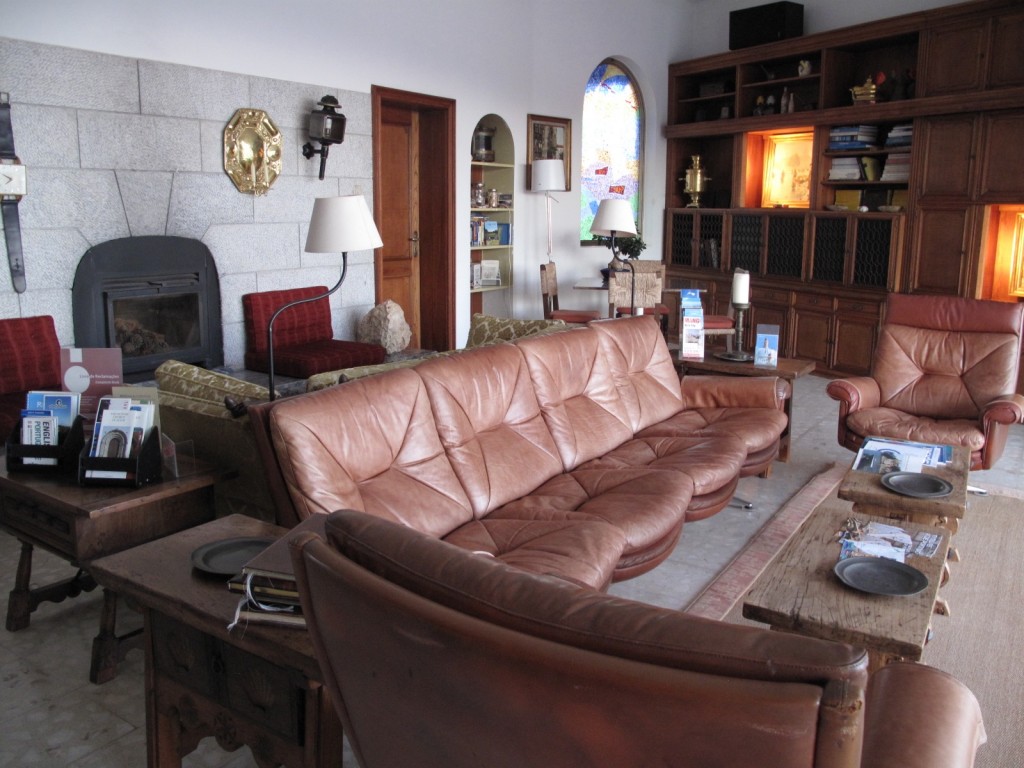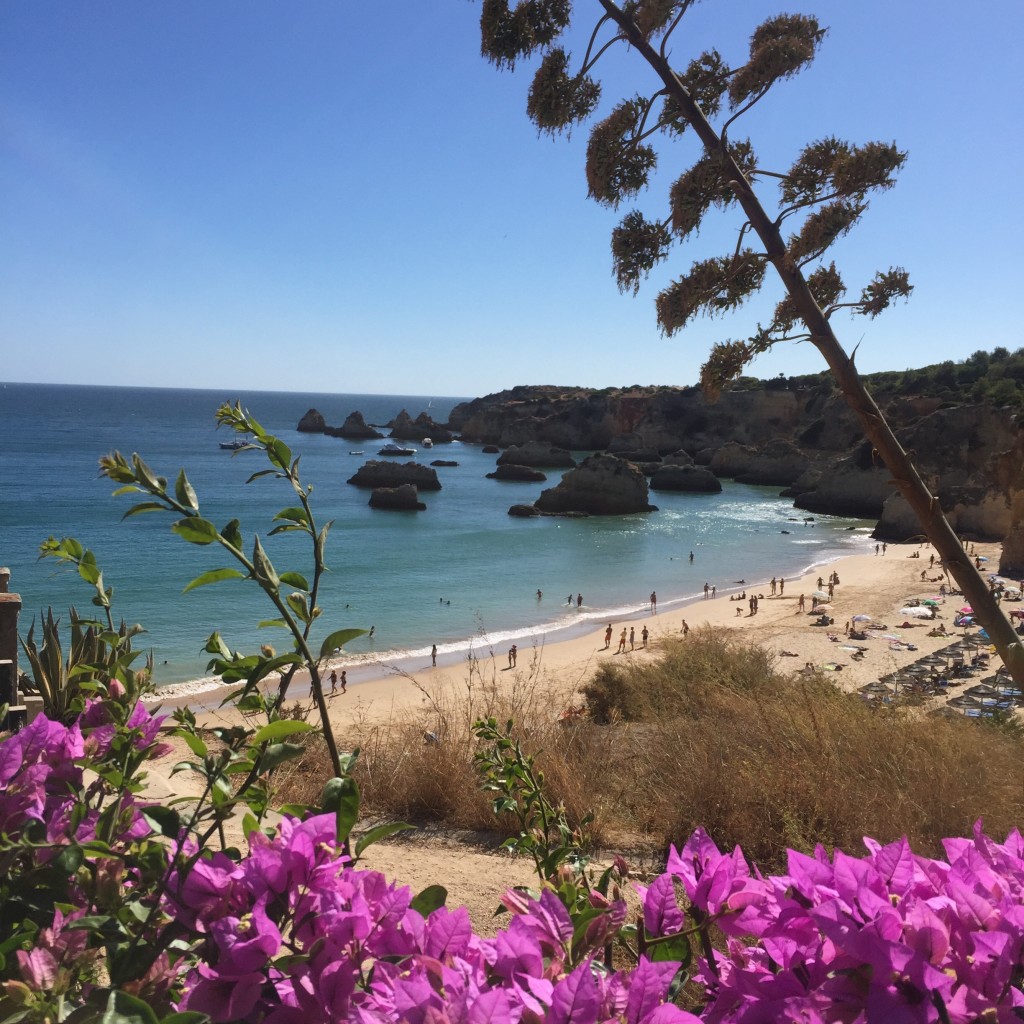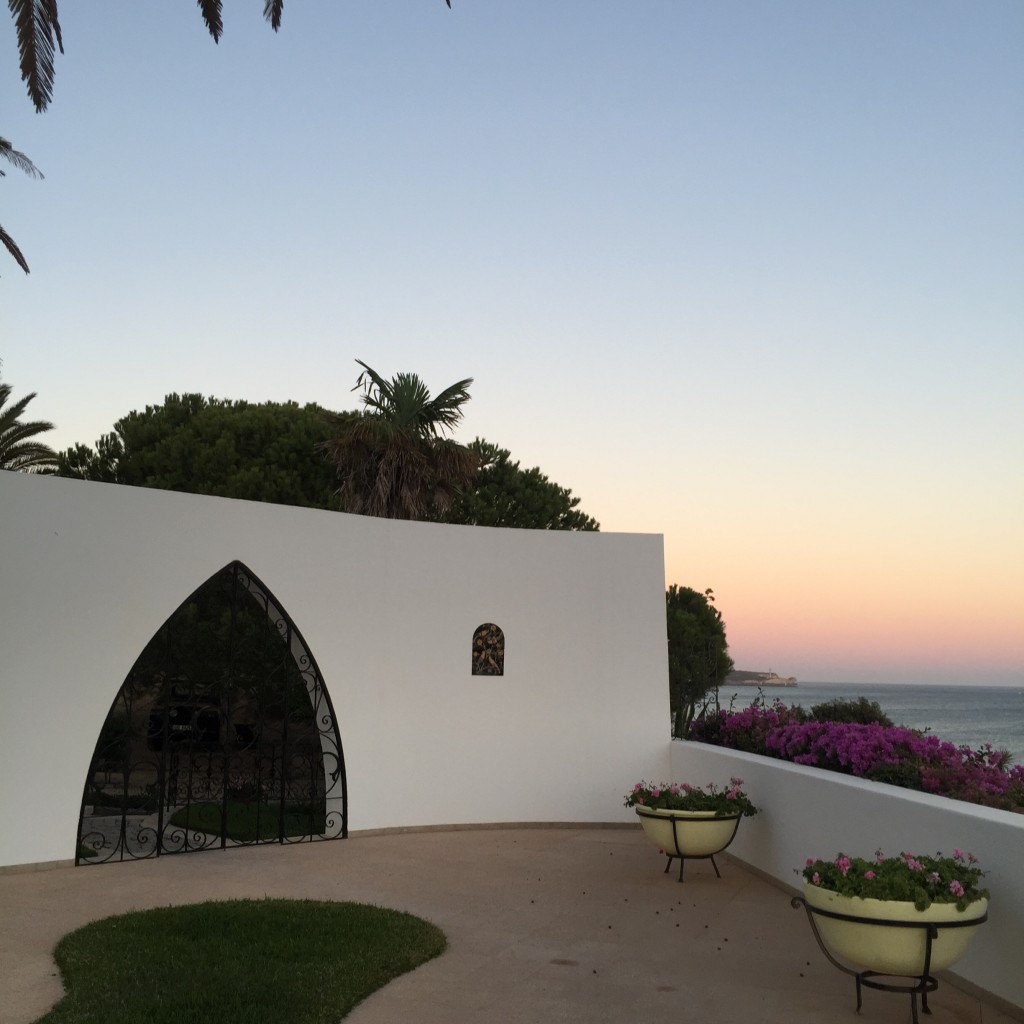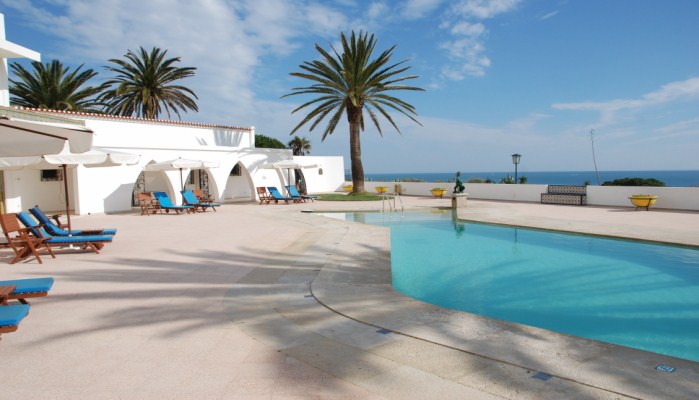 THE ROOMS
There are only 5 rooms and each of them are quite spacious! It is equipped with walk in wardrobes, lavishly tiled bathrooms and big spacious beds.  In addition to this, the linens are folded down for you each night and the fruit basket is also stocked up daily for you. In other words- its easy to get comfortable here. Each room also comes with mini flashlights ( to get around the beach if you want at night), house robes ( WORD!) and full cable.
5 things to do while there
# 1- Visit the Alvor- a small and enchanting fishermans village about a 7 minute drive away! It is filled with small resturants that boost lots of character. You can eat here fresh fish here on the cheap while watching the sun set in the marina.
#2- Eat at Canico Restaurant! Their food may be slightly overpriced but you are eating RIGHT on the beach and the restaurant is carved out in one of the famous cliffs.
#3- Explore the nearby areas by Scooters. We recommend these ones from Grasp a Wasp!
#4-Visit the different beaches. You are about a 25 minute walk from the famous Praia da Rocha or visit the more secluded caves and beaches that you can explore by foot!
#5- Go Golfing! This area is home to some of the best courses in Europe!
IMPORTANT TIDBITS
| | | | |
| --- | --- | --- | --- |
| PRICE |  Rooms range from $160 to 330 Euros |  MINI BAR |  Honest Bar- take what you want |
|  WIFI |  Yes- Free throughout the entire resort |  YEAR OPENDED |  Built in 1960 |
|  POOL/GYM | No Gym, AMAZING pool |  LOCATION |  Portimao-20 minutes from Lagos, |
|  CHILDREN |  I'd leave them at home |  RESTAURANTS |  1 on site |
Bonus Feature?
Free breakfast on the terrace every morning
Best way to book?
Through their website or direct email with the host