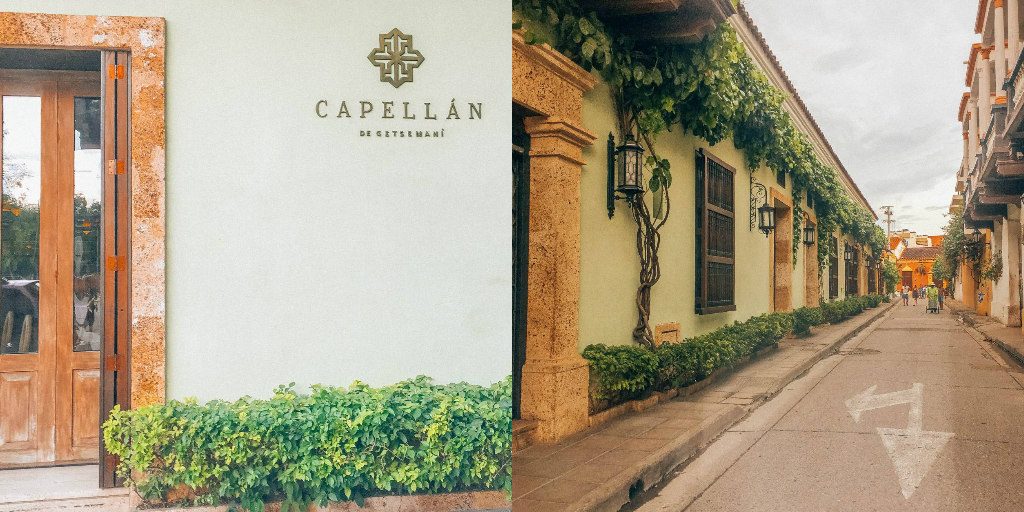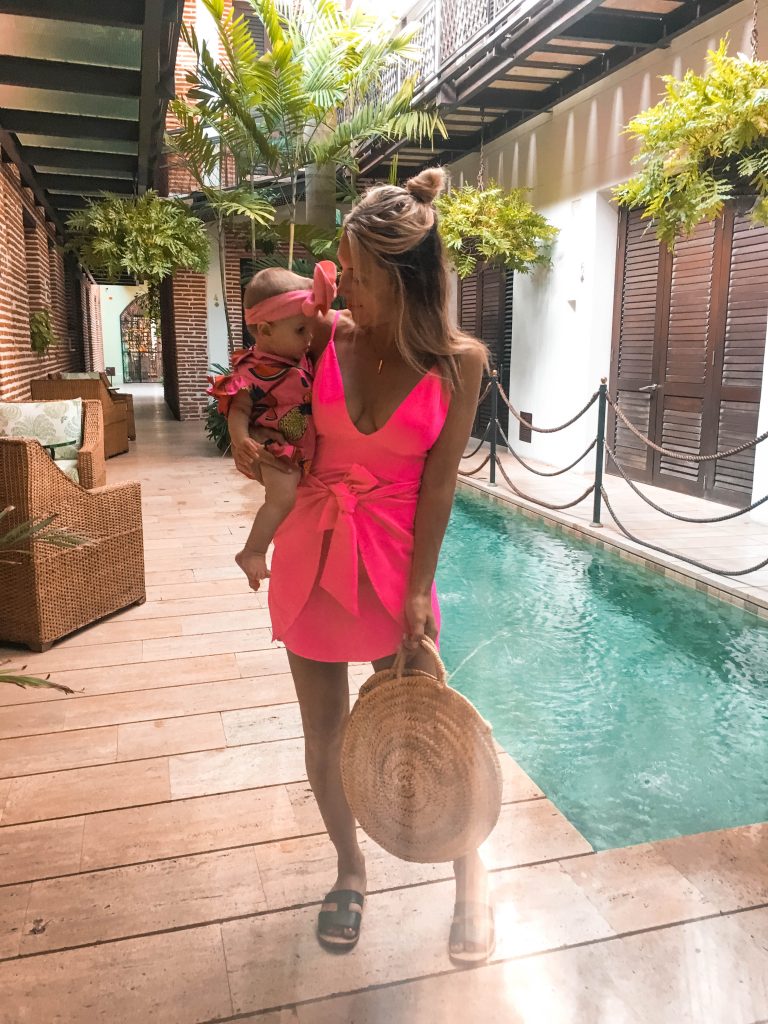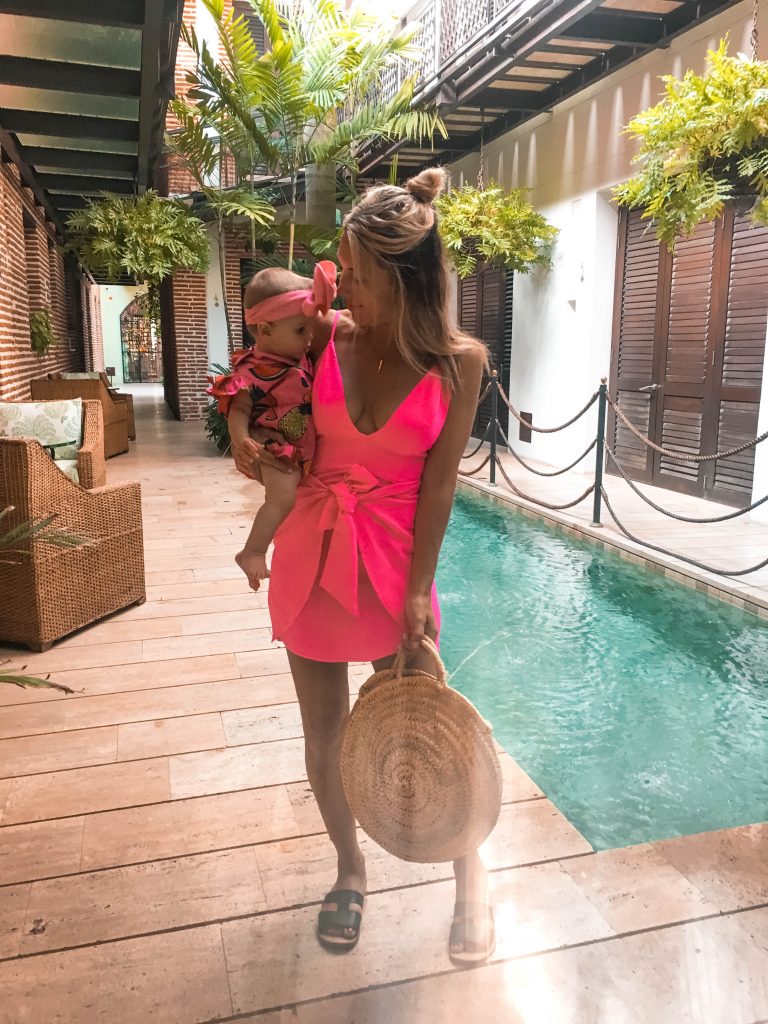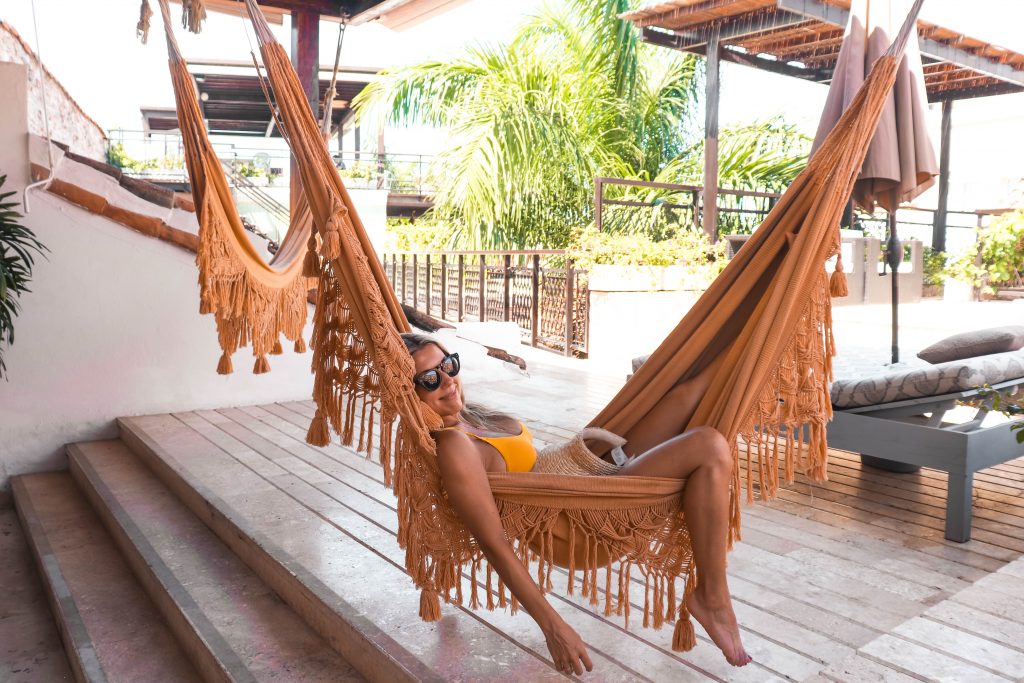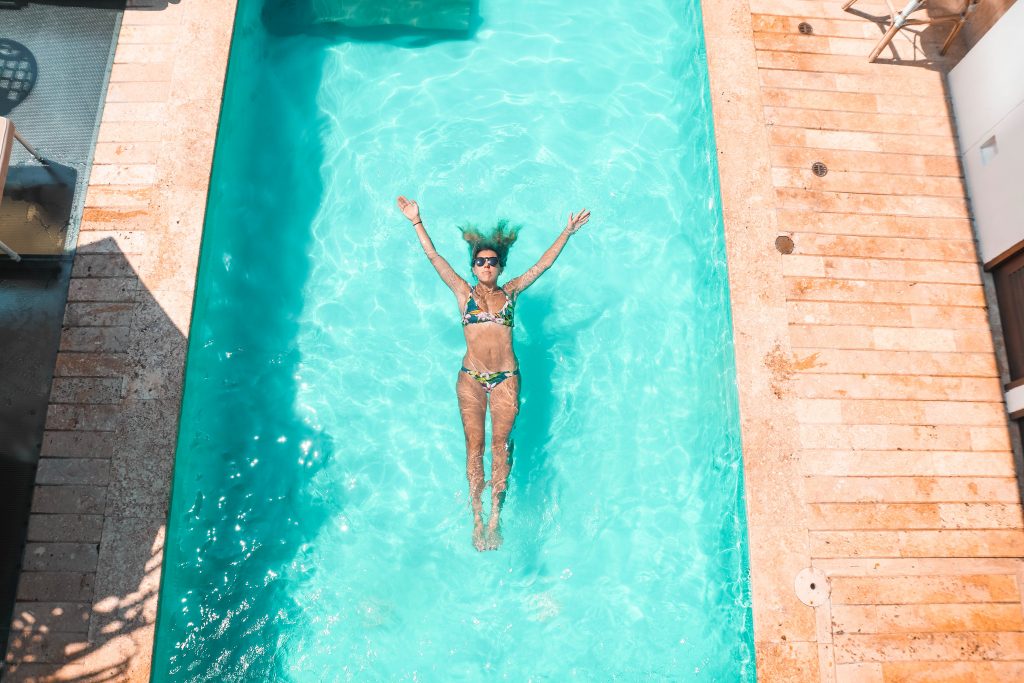 Picking a hotel in Cartagena is hard. There are SO many boutique style ones that seem to really accent that cool, vibrant and stylish colonial architecture that Cartagena is known for. When selecting a hotel, we turned to Booking.com to compare all of our options. I always use this search engine when researching destinations as I love all the filter options you get! Pool? Check! Breakfast Included? Double check!
After narrowing it down, we decided on Hotel Capellan! Ah just typing the name out makes me feel happy. Located on an impressive corner of Getsemani and steps away from the Walled city, Hotel Capellan had me smiling even before I even set foot in the place.
The staff that greeted us upon arrival made us feel like it was our home and that feeling never went away until check out. They went above and beyond to make sure that we had everything we needed day in and day out and always answered all of our requests if there was ie: more towels, hot water to warm up a bottle etc!
If you want to book your stay here through Booking.com, you can get $40 OFF any booking over $80!
The Grounds
From the street, you would never know the true magic that sits behind the pastel green walls of Hotel Capellan. Once you step inside the rod iron doors, you are met with a tranquility and sleek design that almost takes your breathe away.
The hotel is made up of 4 floors so there are lots of nooks and crannies to discover. The rooftop is made up of two levels- one with a beautiful pool, waterfall and bar and the next level made up of a hot tub with numerous seating areas ( and epic views of the city). We literally felt like we were the only ones staying there at times because there were so many areas to seclude yourself in!
The plunge pool on the first floor was straight up therapeutic after a long day of exploring the streets in the Old Town. We would basically strip down and hop in the pool almost immediately. If you have a baby, I would recommend getting a room on either the first floor or on the same floor as the main pool. We were able to swim and relax while Chloe snoozed a few feet away.
The restaurant space is another thing not to miss. Breakfast is served here every morning ( which was included in our Booking.com reservation) and allows you to have anything from their A La Carte menu. The restaurant is also open for lunch and dinner as well! I am still wondering how I can replicate this exact room in my own house one day *sigh*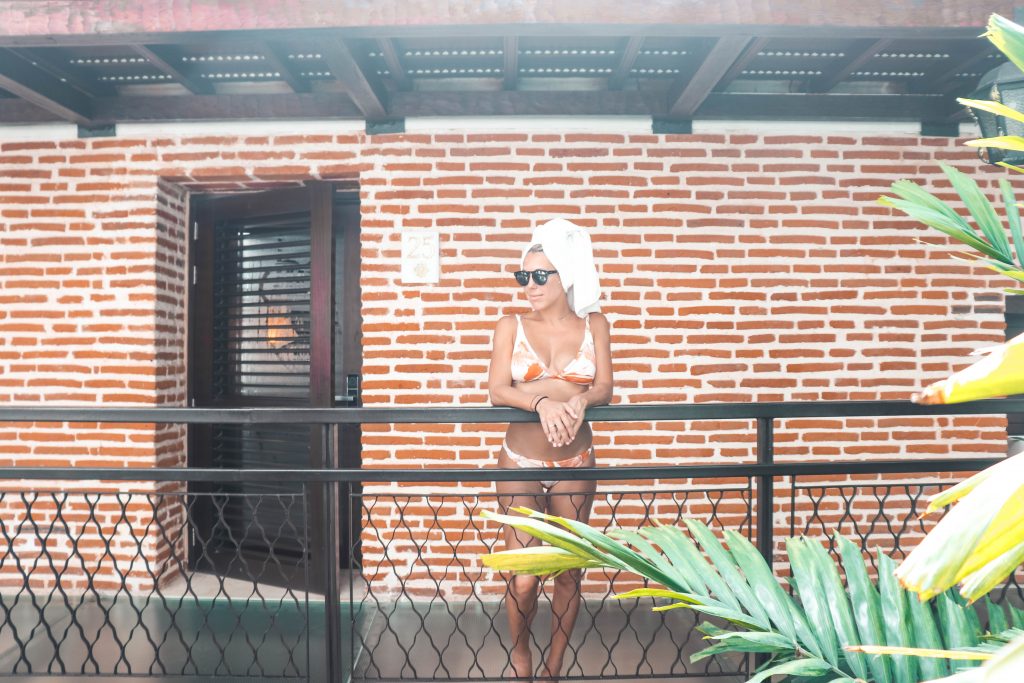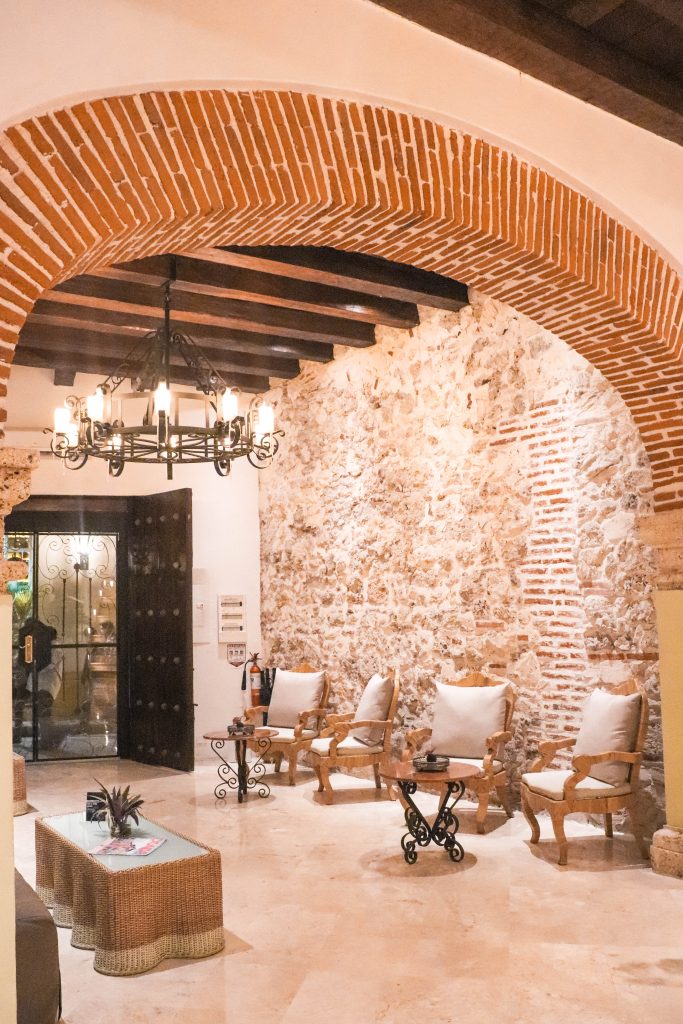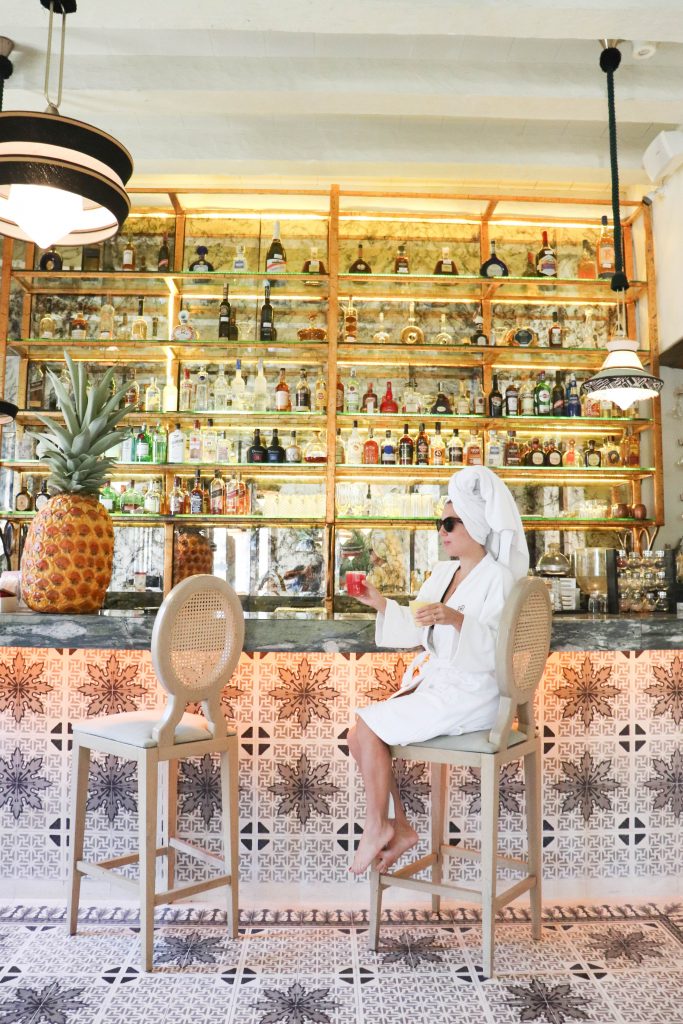 The Rooms
With 30 rooms onsite, Hotel Capellan has a variety of suites and standard rooms. We had a standard room and LOVED it so I can't even imagine how I would feel having a larger one. The floors were decked with mosaic tiles which added a fun little pop of colour into the monochromatic space. There were mini chandeliers that hung at each side of the bed. It felt like a mix of romantic and modern rolled into one amazing space. They also offered up Le Labo bath products which means the washrooms could have been from 1977 and I would have been SO happy! Best products ever. The washrooms, however, were not from 1977 and were completely modern and beautiful.
The rooms also came with AC ( a must in Cartagena), mini bar, two bathrobes ( I wore one every morning to breakfast as shown in the photo from the restaurant LOL), a safe, an iron and lots of space for clothes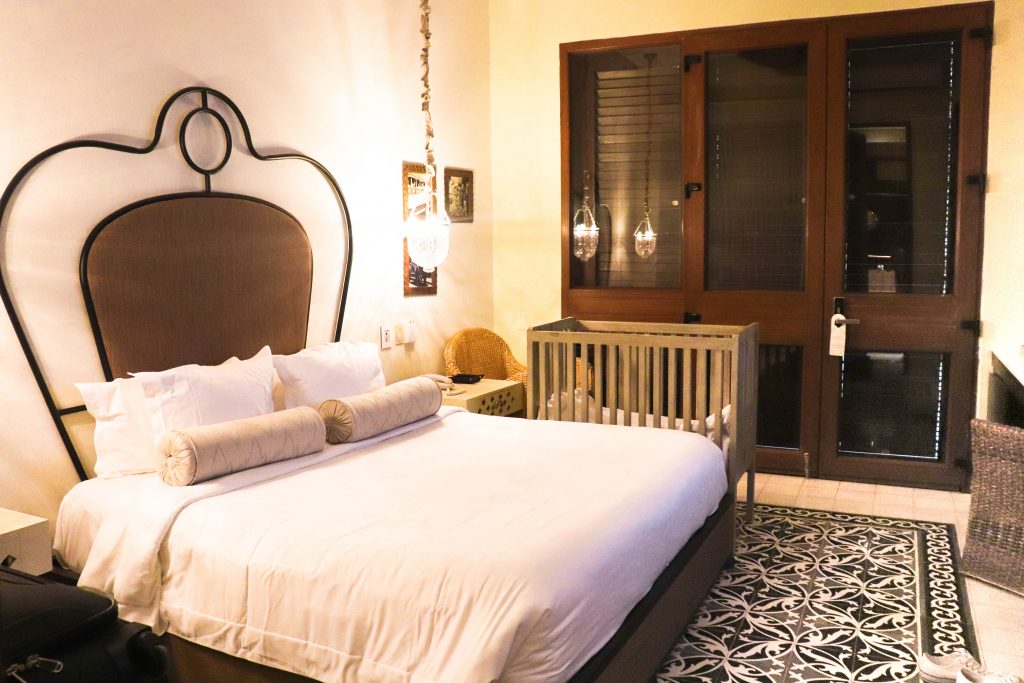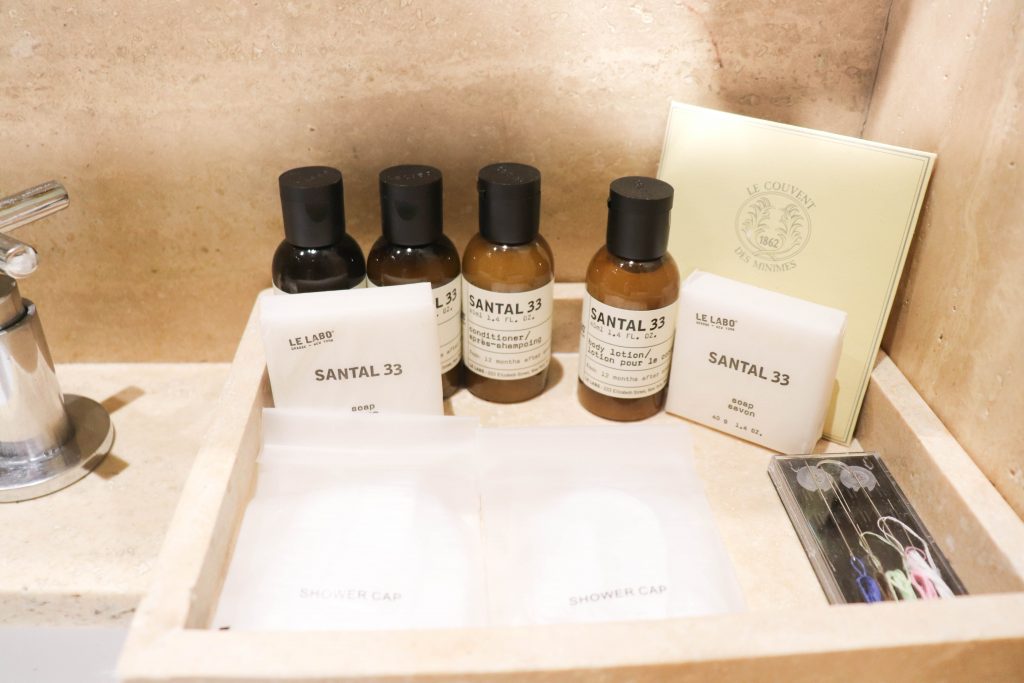 Thank you to Booking.com for partnering together on this post. All opinions and views are my own
IMPORTANT TIDBITS
| | | | |
| --- | --- | --- | --- |
|  PRICE | Rooms range from $125 USD and upwards depending on room type |  MINI BAR | Yes. Free Water as well |
|  WIFI | Yes ( and free) |  YEAR OPENED | 2017 |
|  POOL/GYM | 3 Pools. No Gym |  LOCATION | Right between the Walled City and the start of Getsemani area  |
|  CHILDREN |  Yes! There is an elevator that allows for the stroller and they provide cribs |  RESTAURANTS | Yes. Clero Restaurant. Breakfast is served here every morning. There is also poolside drinks and bites available  |