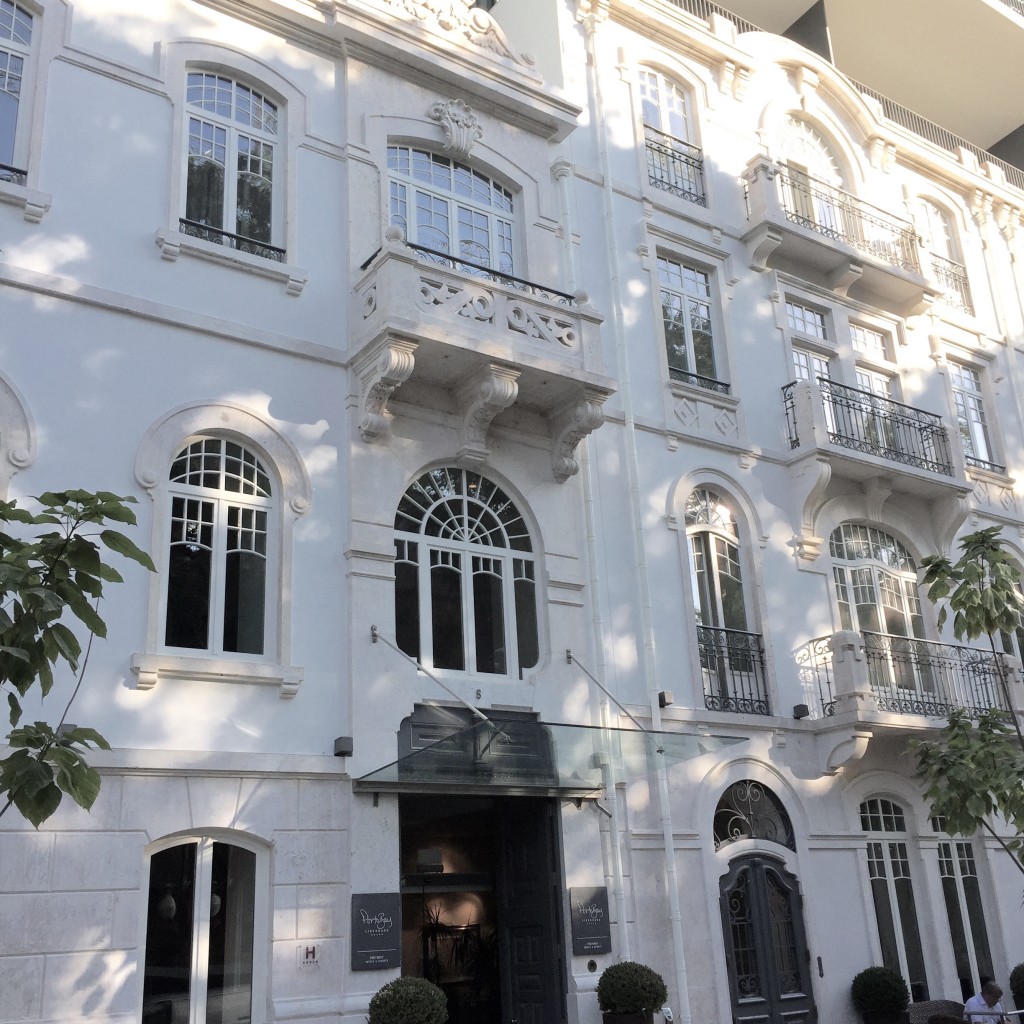 Porto Bay Lisbon
Porto Bay Lisbon, which recently opened its doors earlier this year, is like a sanctuary right in the heart of Lisbon. Just a short walk to the Avenida da Liberdade you are in one of the nicest areas of the city. Walking into this boutique hotel feels like a spa, cool apartment and resort all rolled into one. The building itself features it's early 20th century façade with modern and contemporary details inside. Pretty much the best of both worlds if you ask me!
THE GROUNDS
Architect Frederico Valsassin did not miss a beat when designing this beautiful space. It is decked out in classic neutral shades, vintage photos from various cities in Portugal and cool artifacts that give it the right amount of pop. With only 98 rooms- you feel like you can breathe here. What I loved most about the grounds though is the service that can be found in every corner of the hotel. Whether you are exiting their Turkish steam bath ( THE BEST EVER!), lounging on the rooftop or  sitting in the lobby- there is always someone around making sure you are feeling ok and have everything you need. One of the girls from the concierge was one of the most friendliest and informative people we met on our entire trip ( Hi Adrienne)! She told us about local restaurants that she thought we would like, drew up a personalized map to make walking around the city easier and told us about some hidden shopping stores. She read us perfectly as we enjoyed each recommendation immensely.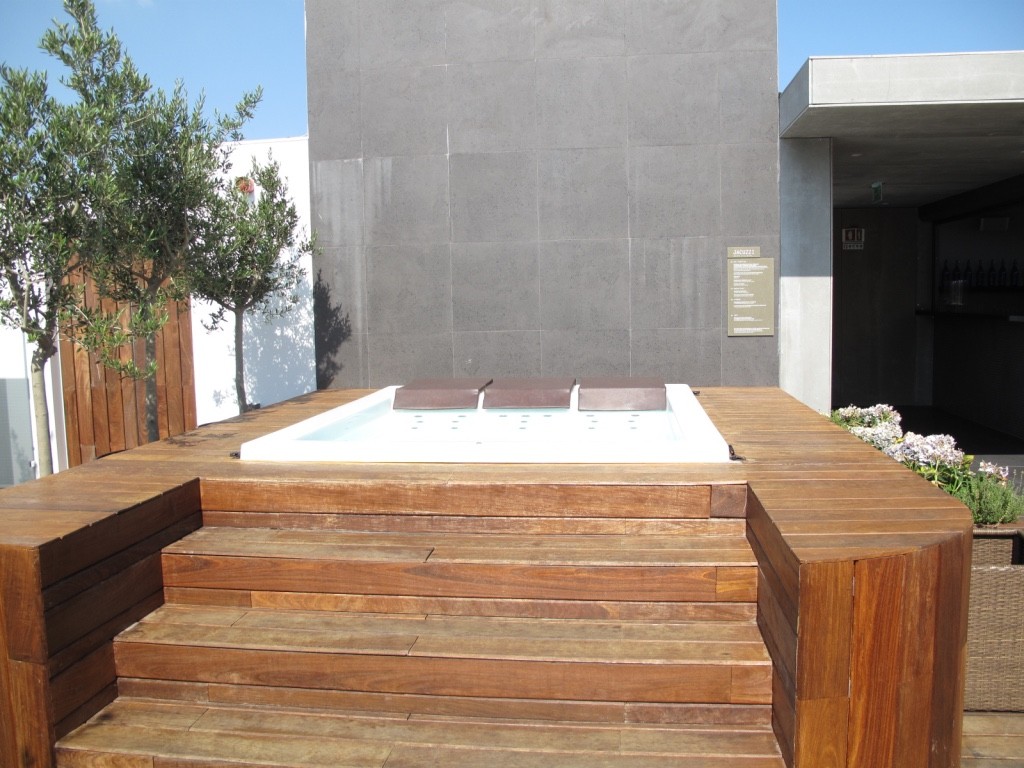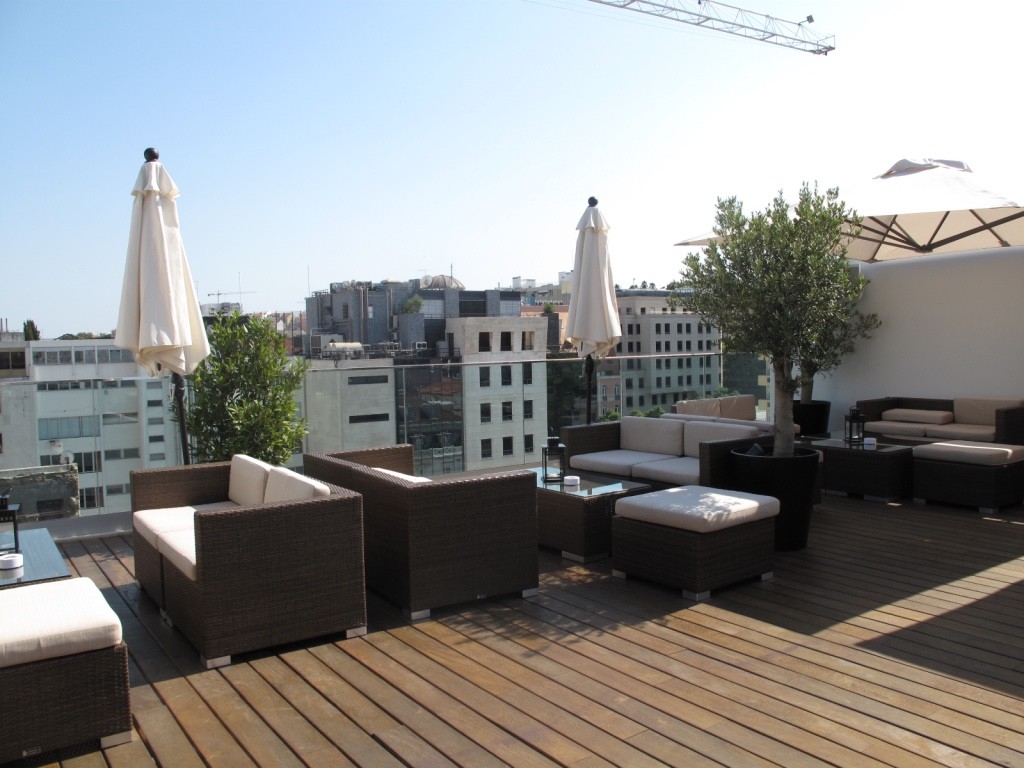 THE ROOMS
By European standards- I think its safe to say these rooms are over the top. Each room has a sitting area, big shower, mini bar, and a flat screen tv that can turn every which way so you can enjoy it from any angle. Our favourite part of the room was the HUGE terrace with two loungers. We enjoyed wine out there, quick naps and truly felt like we were living in a fancy apartment.  The bed sheets, duvet and all of the toiletries were top notch and the only downfall of it all- was staying here first and setting the bar extra high. Thankfully we packaged all of the remaining shampoo and conditioner bottles so we could have a bit of the Porto Bay with us even after we left it. The room also featured high end eco saving lighting system. Going green and looking good….we love it!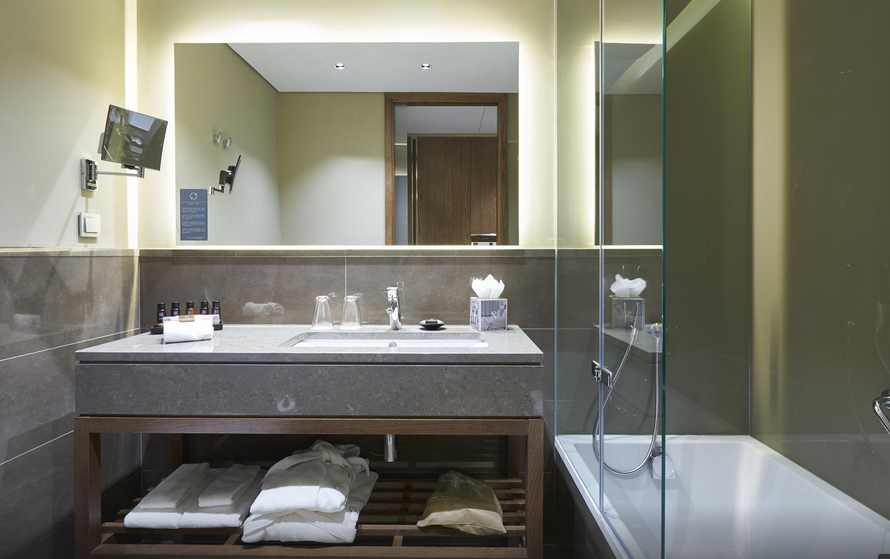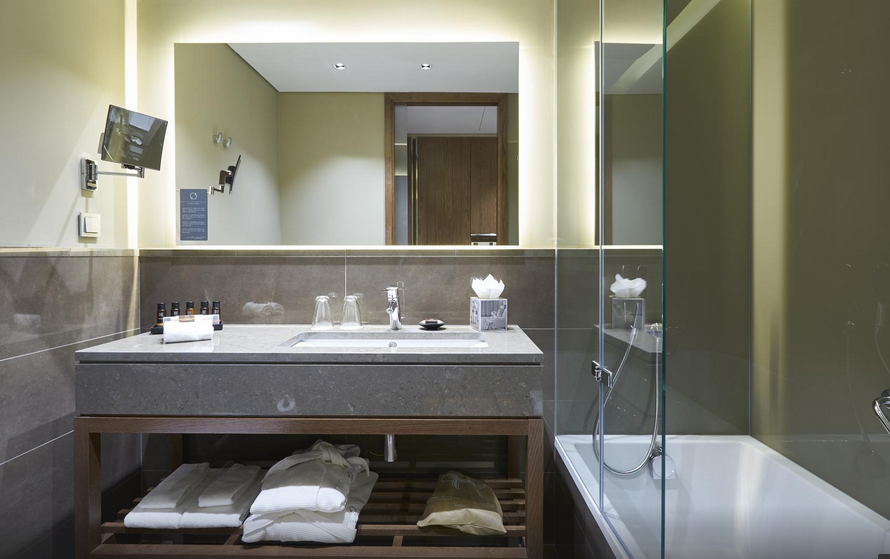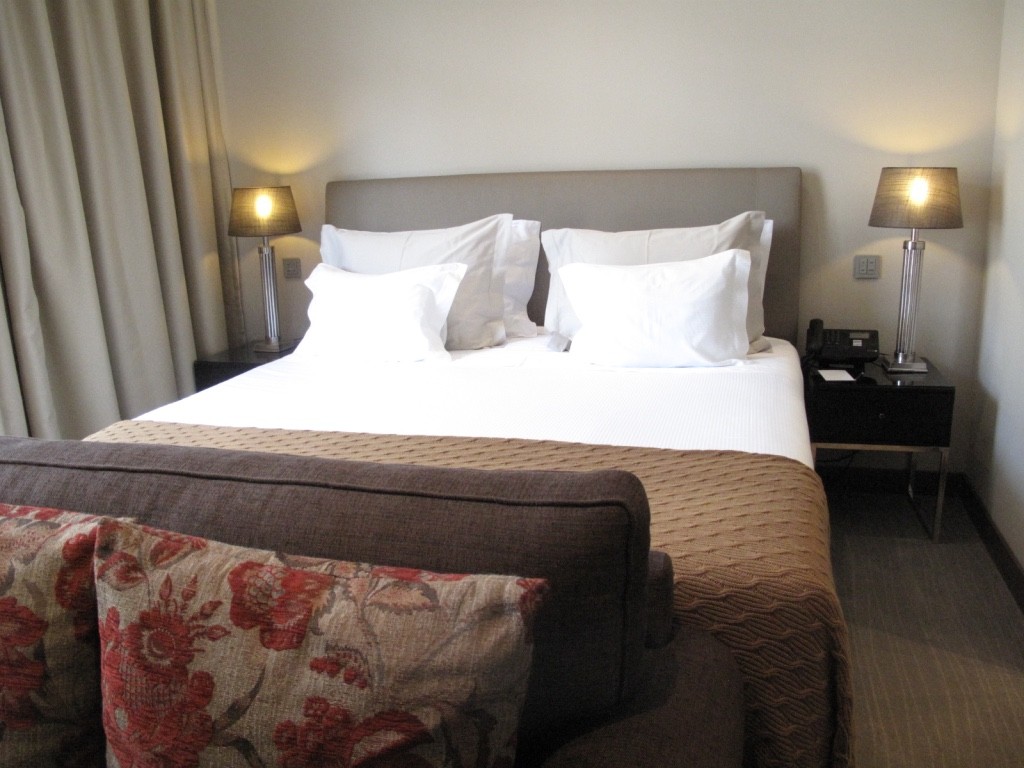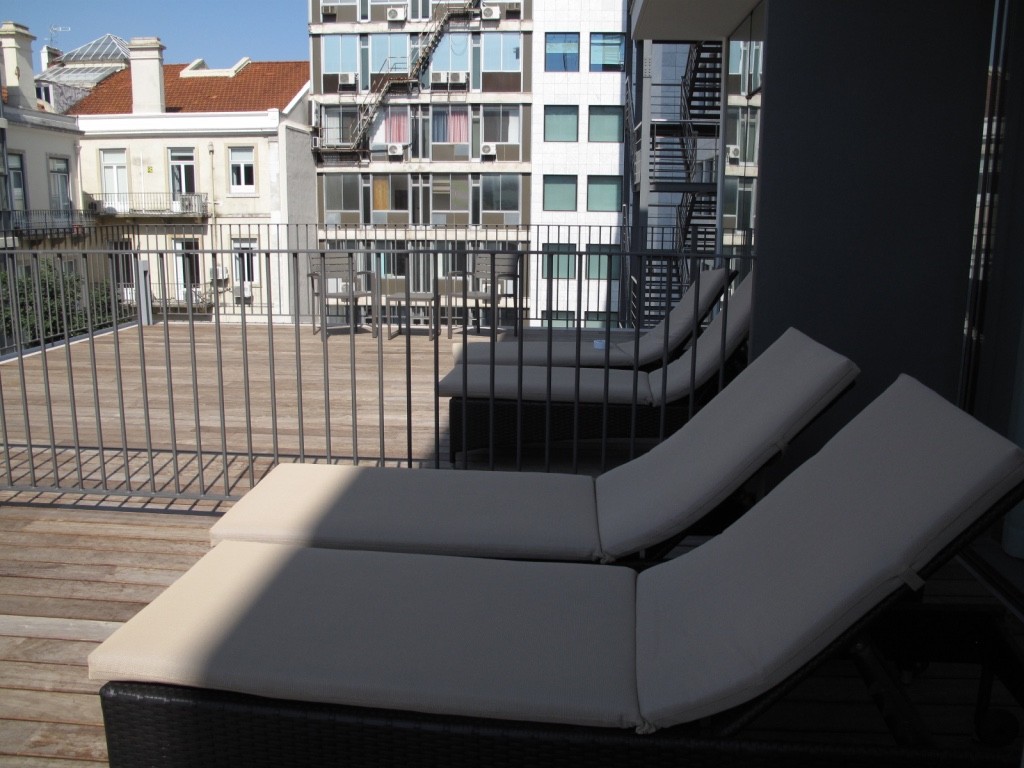 5 things to do while there
# 1- Go to Mercado da Ribeira
#2- Take the Santa Justa Elevator Lift
#3- Hop on Tram 28
#4-Take a Day trip to many of the outside places around the city- Sintra, Belem, Caucais- all under an hour away!
#5- Have a cocktail in one of the many bustling bars in Bairro Alto.
IMPORTANT TIDBITS
| | |
| --- | --- |
| PRICE: Rooms start at $200 a night up to $400 | MINI BAR: Yes (Also have a Nespresso machine!) |
| WIFI: Yes- Free throughout the entire hotel | YEAR OPENED: April 2015 |
| POOL/GYM: Full service gym, indoor pool and UNREAL steam room | LOCATION: Avenida da Liberdade |
| CHILDREN: Yes but more suitable for couples/friends | RESTAURANTS: 1 lounge + 1 full restaurant |
BONUS FEATURE: Rooftop Jacuzzi and about 943289 channels on the TV
Best Way to Book? http://www.portobay.com/en/hotels/portugal/lisbon-portugal/porto-bay-liberdade/