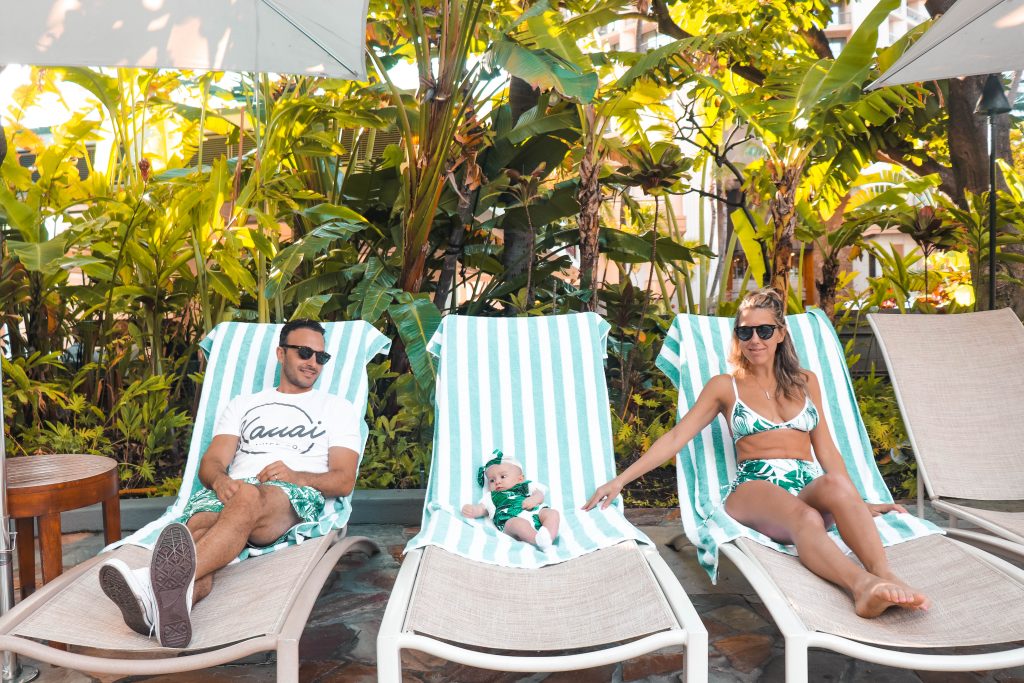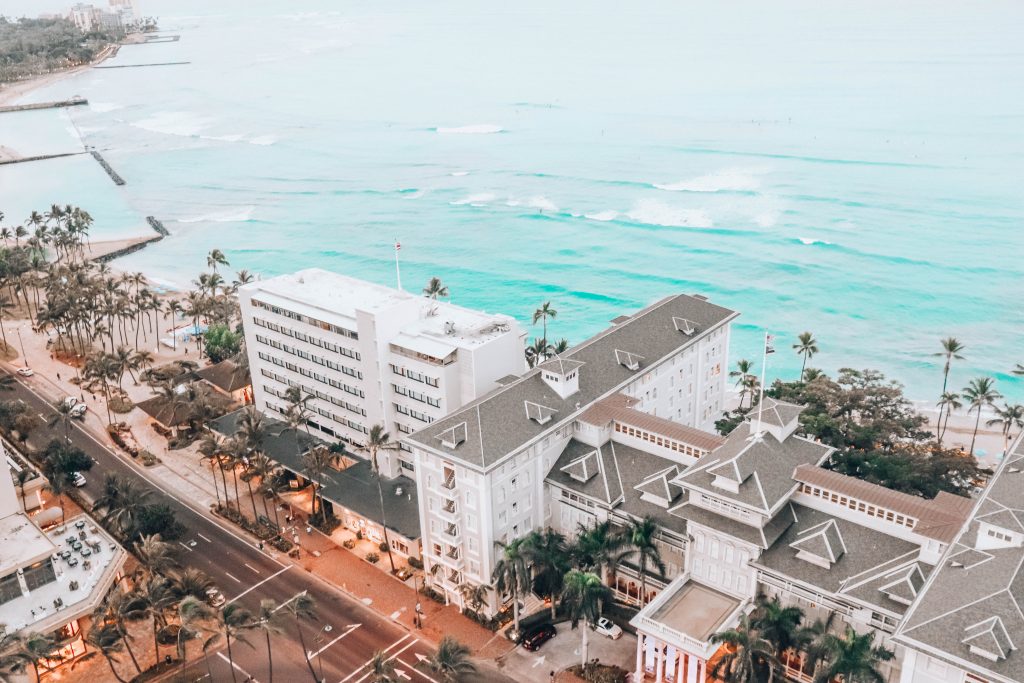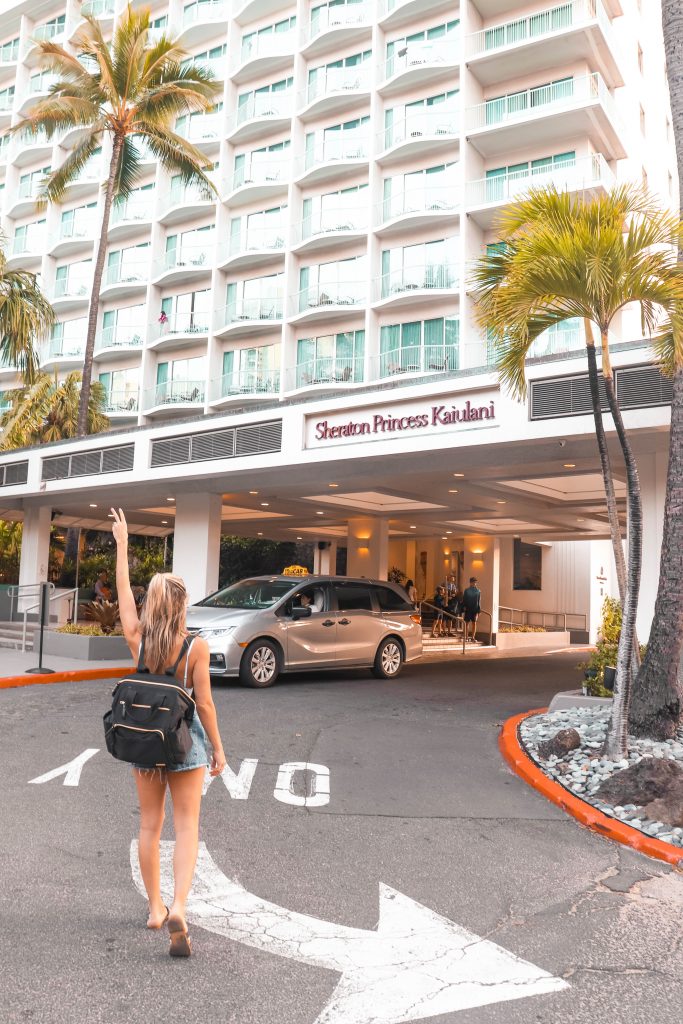 We just returned from the Sheraton Princess Kaiulani and we are SO happy we made the choice to stay there. This was our first big trip with Chloe and it offered the perfect mix of being family friendly and also chic and stylish! Situated one block away from the infamous Waikiki Beach, we were so happy to be in a prime time area like this. We could grab snacks and wine from the ABC store just downstairs, get Acai bowls down the street at a cute place and could grab a chair at the beach within 10 minutes! We also could walk down any surrounding street to find a trendy restaurant to hit up at night! So much YES!
We stayed there for 3 nights but could have stayed a full week as it was very easy to get comfortable there. It makes for a great place to base yourself and explore the rest of the island if you were looking to do that as well
THE GROUNDS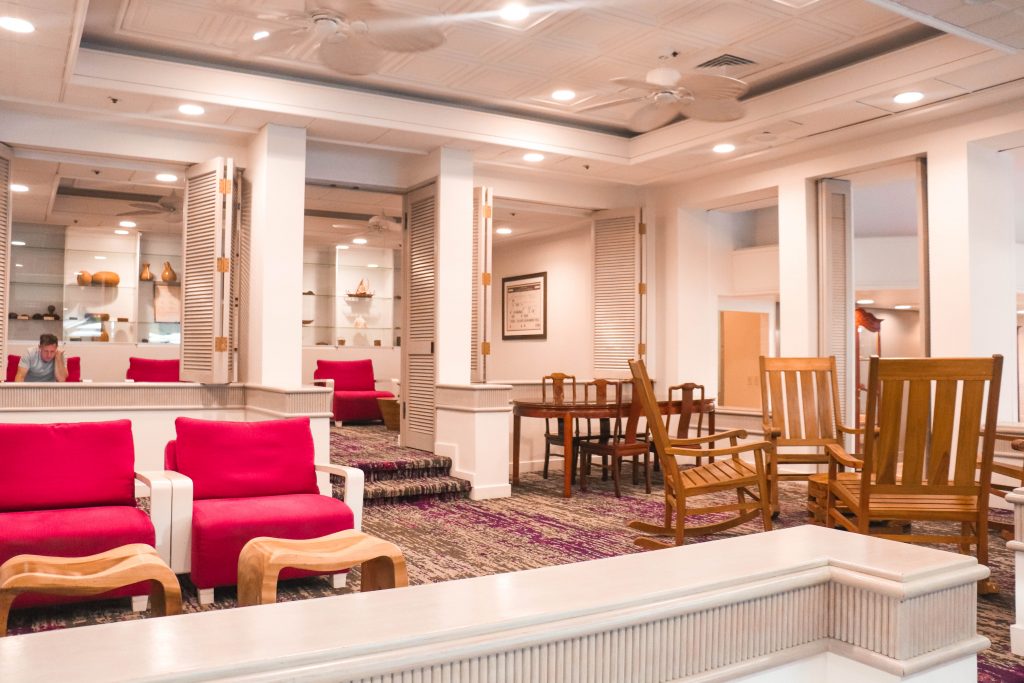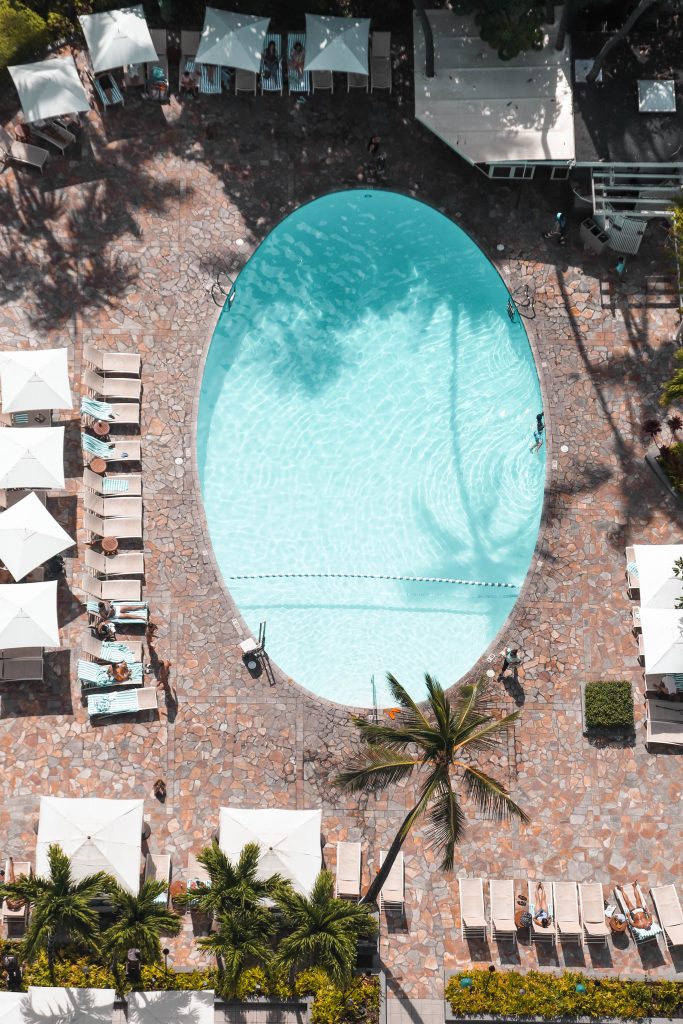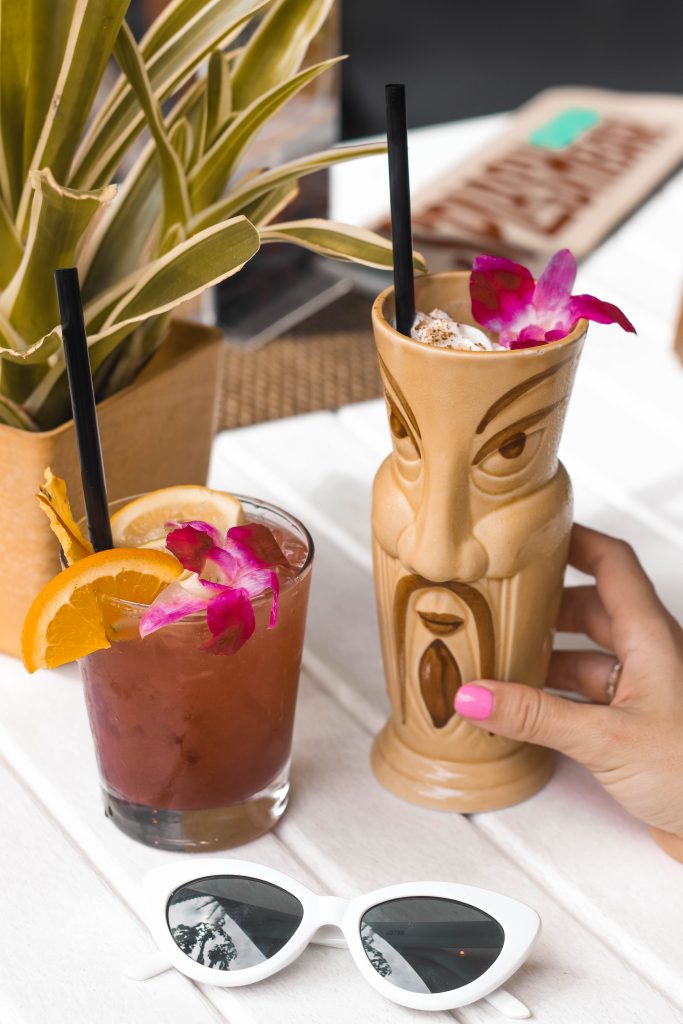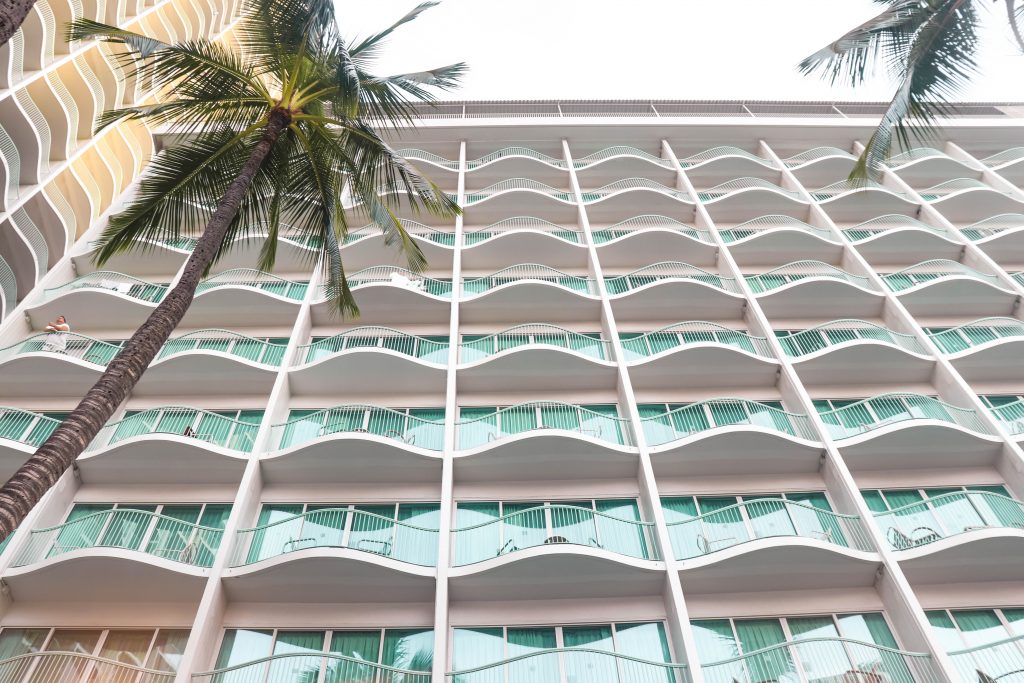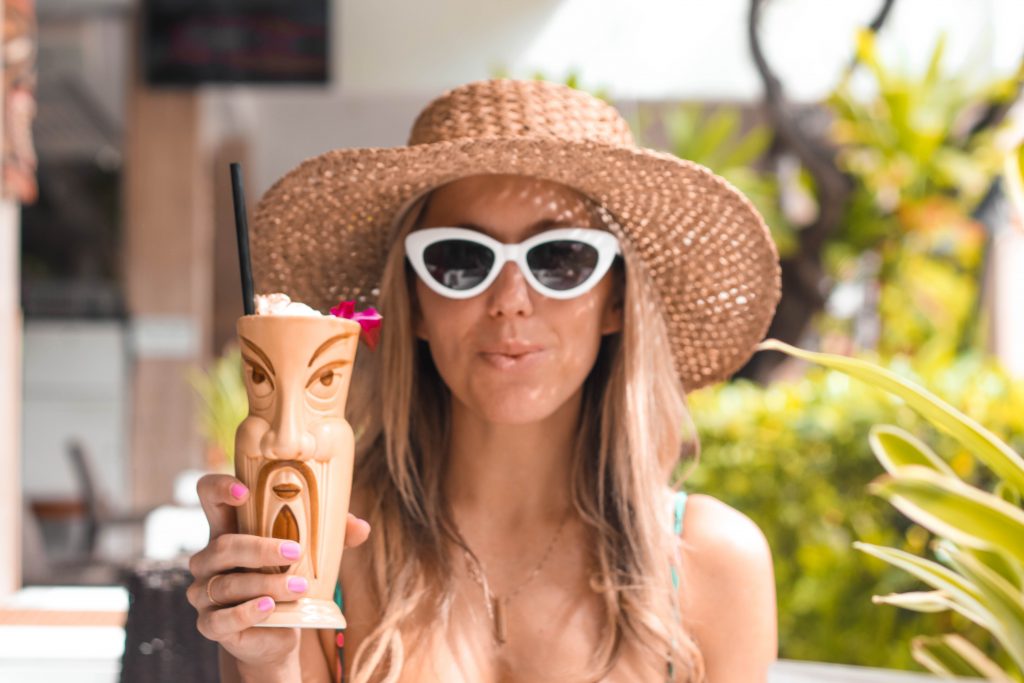 We arrived late at night and it felt like we were entering a fancy home of a relative- familiar and comforting yet upscale! The lobby was decked in newly renovated decor and it didn't hurt that part of this decor included splashes of pink;) (my fav and not ashamed). It had a very open concept feel with the lobby, restaurant and pool being in close quarters of eachother. You could essentially feel the breeze from outside while checking in- my kind of vibe! The team there was also fantastic and catered to all of our baby travelling needs ie: crib, water for bottles, extra fresh towels. We were able to check in and get into our room in less than 10 minutes. After a 11 hour flight, my body couldn't be more thankful.
The hotel had everything you needed on the first floor which made it have a boutique feel. Who really wants to walk 5 KM to go to the front desk or to another restaurant!? I loved that it was all in close quarters but at the same time felt very spacious. I never had to go searching for a pool chair or restaurant seat.
THE ROOM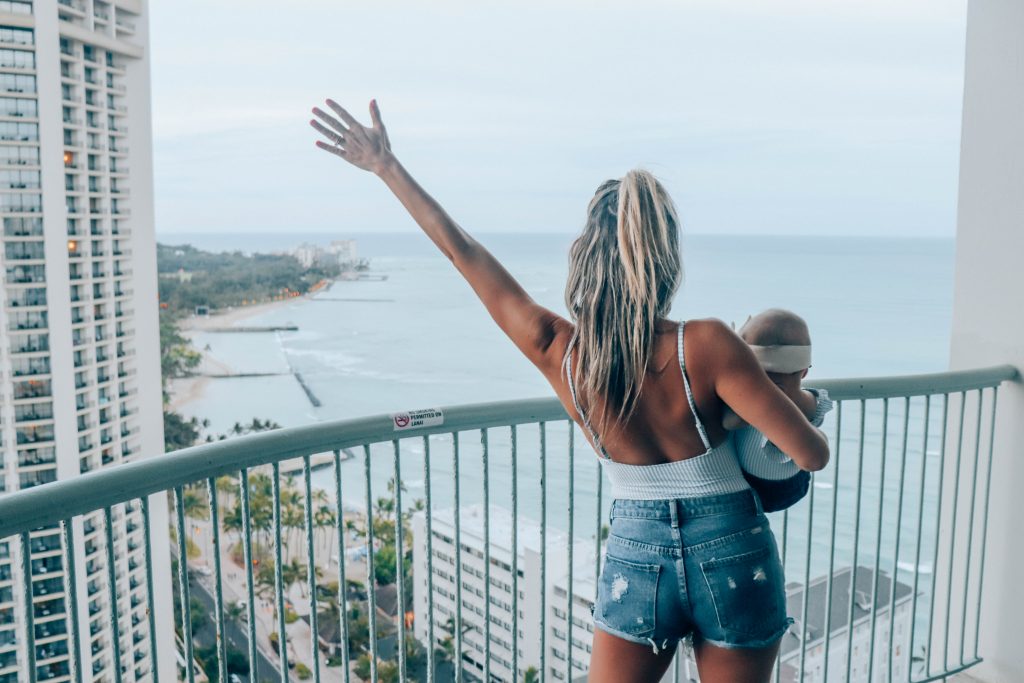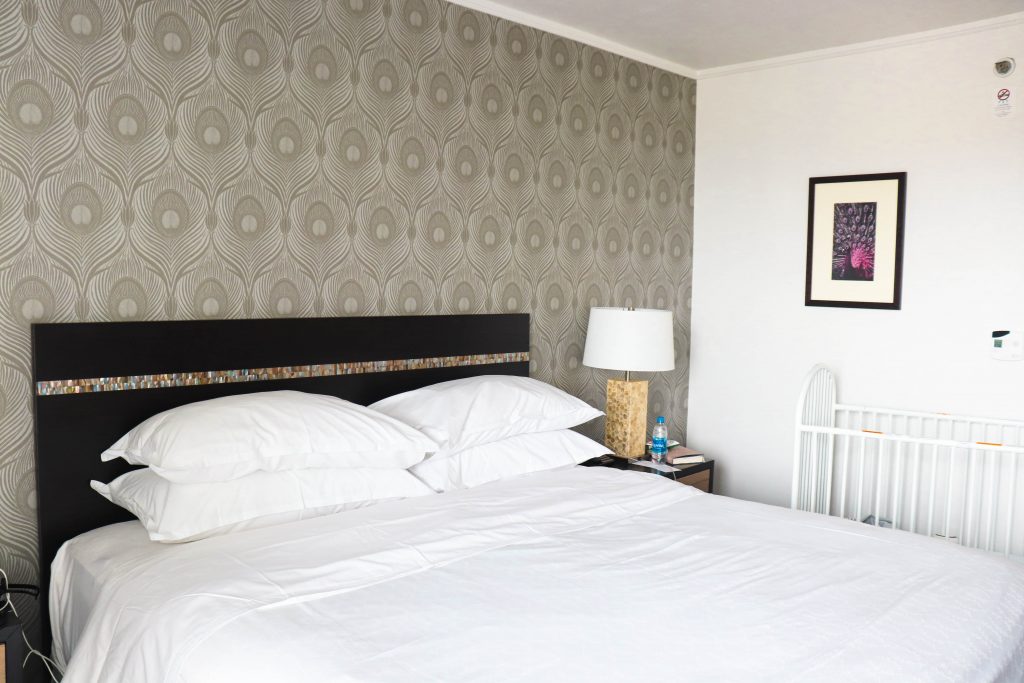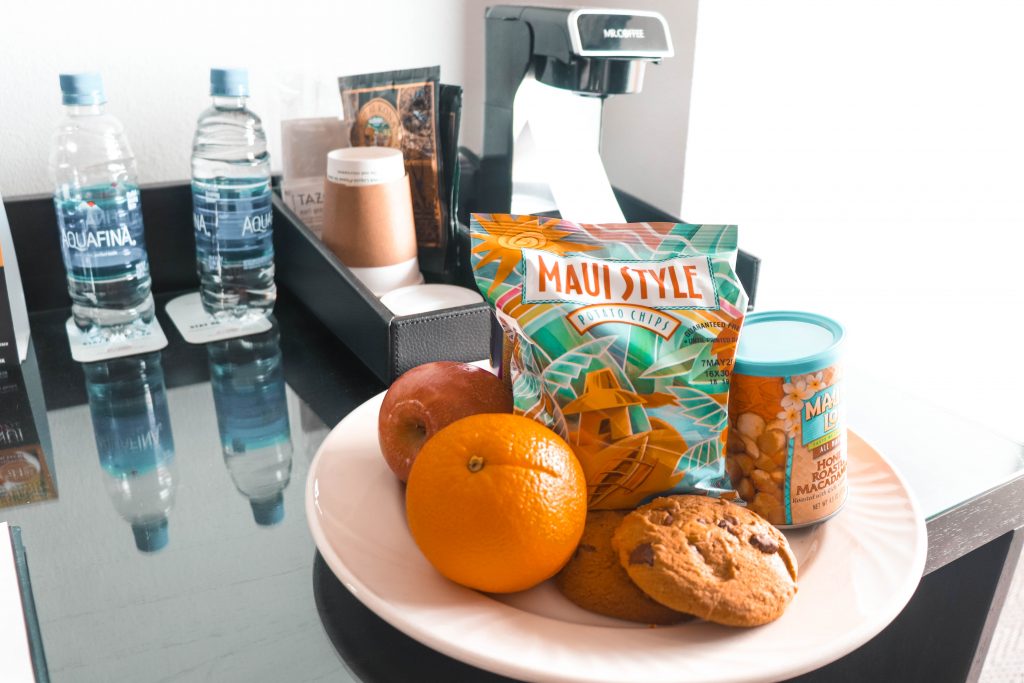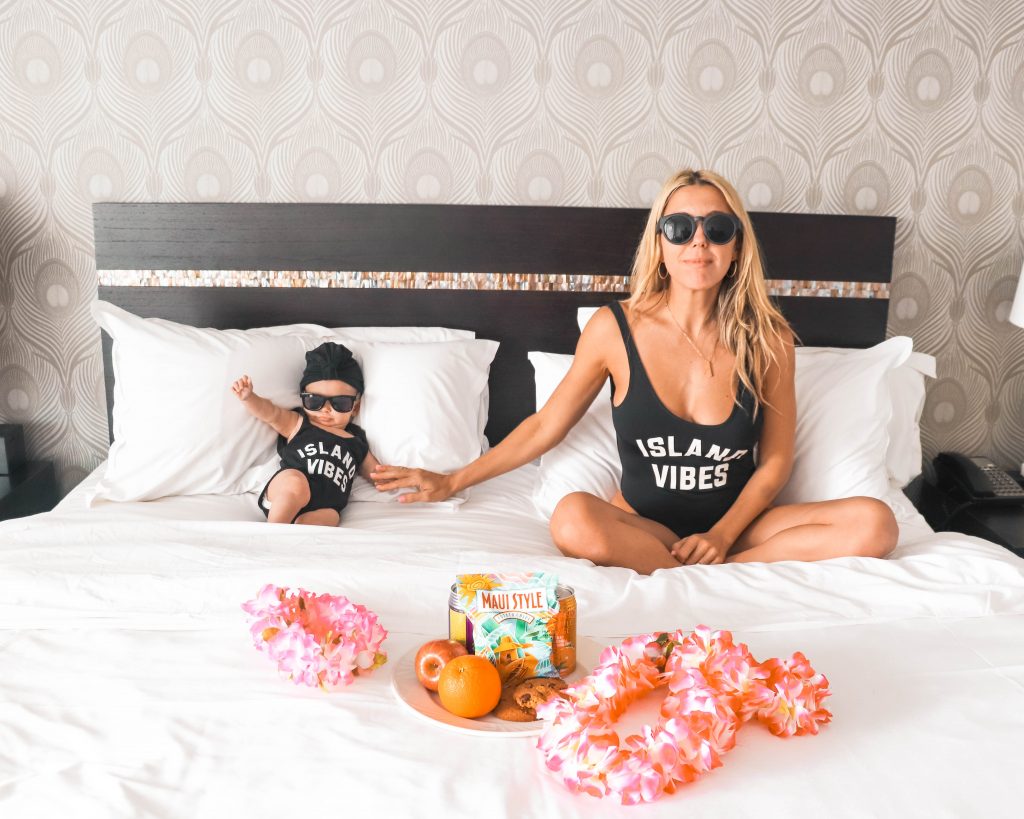 The room itself was also a dream. Our balcony looked onto the beach so we were able to sit with our morning coffee and take in all the Aloha vibes…all while Chloe continued to sleep. Best of both worlds! We stayed in the Ainahau Tower which boosts incredible views and has renovated rooms.
The linens and pillows might have been my favourite part of the room. I take the quality of hotel bedding very seriously and the Sheraton Princess Kaiulani was UP there. It made the jetlag disappear almost instantly and we slept incredible all 3 nights!
Robes were also provided in each room which was nice to throw on in the mornings before we went outside on the balcony!
IMPORTANT TIDBITS
| | | | |
| --- | --- | --- | --- |
| PRICE | Rooms range from $165 USD and upwards depending on room type | MINI BAR | Free Bottled Water daily and own Fridge to stock items you would like |
| WIFI | Yes. Included in the resort fee! | YEAR OPENED | 1955 but did minor renovations in 2016. Bigger plans to renovate in 2022! |
| POOL/GYM | 1 Pool and Fitness Center | LOCATION | One Block Away from Waikki Beach. Directly across the street from Moana Surfrider |
| CHILDREN | Yes! Not only is the ground stroller friendly but there is lots of activties for kids. | RESTAURANTS | One main restaurant on Ground Lobby called Pikake Placewhich offers breakfast and dinner. Dishes include a la carte items and also a delicious buffet items to choose from! There is also Splash Bar which is a casual spot surrounding the pool. See also: next level Mai Tai's |
I am excited to have partnered with Marriott to create this post but all opinions are my own