Unakanda Sri Lanka
We stumbled upon Unakanda on Airbnb and we thank the heavens above that we did! This boutique resort is located over lush acres of greenery and sits on top of the hill! You are far away from the busy Unawatuna Beach but close enough to hop in a tuk tuk and get to the action. There is large palm trees, Bougainvillea bushes, and fruit trees that circle around the infinity pool creating the most perfect setting you can imagine. The space has three different booking options- the larger house that has two bedrooms and a full kitchen, the sky loft which can accommodate 2 people and the garden terrace that has a private infinity pool. It is a perfect place to come with a bunch of people as it would offer the right amount of privacy.
THE GROUNDS
The space was once a local villagers home and has been renovated into a modern, contemporary space with some traditional Sri Lankan decor touches. It offers the perfect blend of everything. The atmosphere in the space makes you feels like you are in a 5 star hotel. WITH WAY MORE ROOM! The spacious kitchen area, plunge pool and large, large bathrooms will make it hard to ever stay at a traditional hotel again. The grounds are protected by a large metal gate that makes you feel safe and makes it feel very private.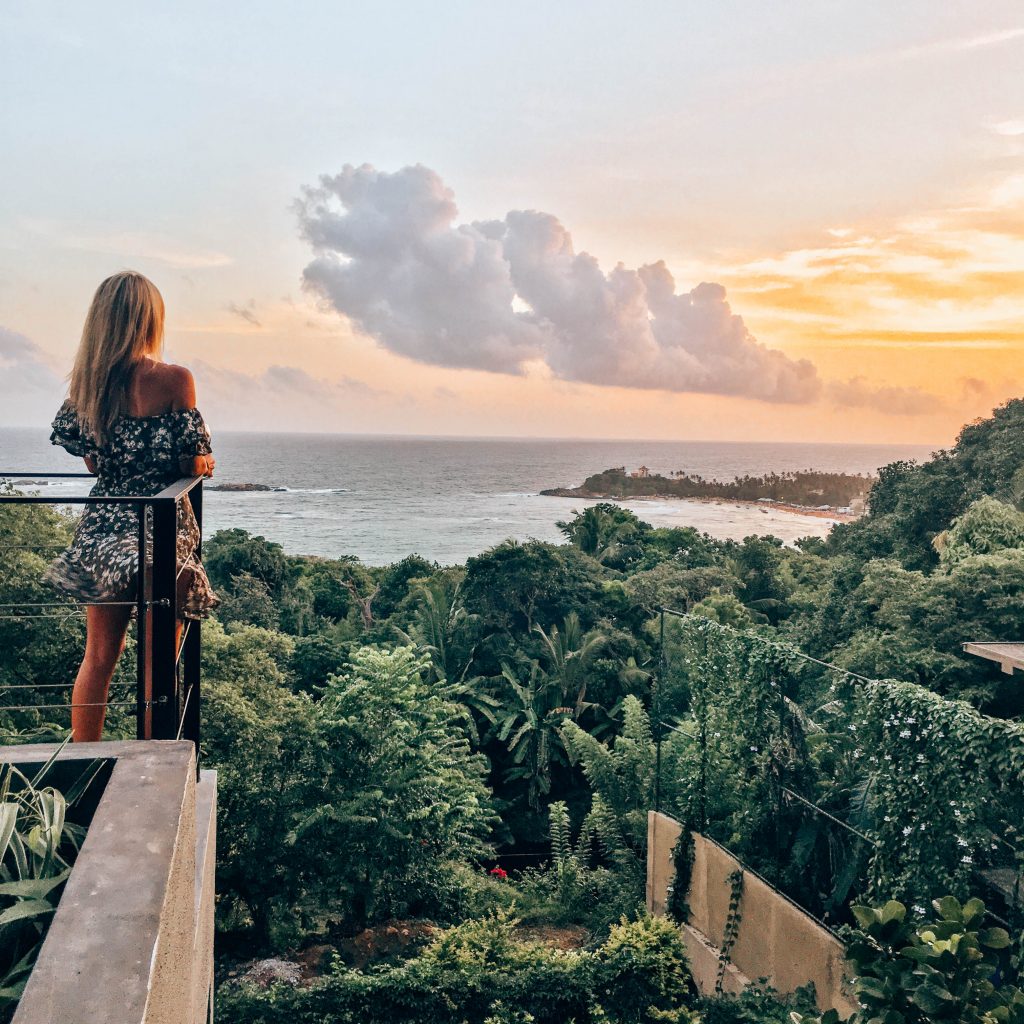 THE ROOMS
The bedrooms in the house are decorated with clean white linens, traditional Sri Lankan dressers and fun accents. Our favourite part of the house though was the bathrooms. The open concept design paired with the polished concrete floors make the space look like a page from a design magazine. There is a free standing bathtub in the master bathroom, along with a rain shower and skylight. Need I say more? The house also has a tv room, fans and A/C and lots of books, games to keep you busy if you want to!



IMPORTANT TIDBITS
| | | | |
| --- | --- | --- | --- |
|  PRICE |  Rooms range from $150 USD and upwards |  MINI BAR |  Own Fridge to stock items you would like |
|  WIFI |  Yes. |  YEAR OPENED |  2015 |
|  POOL/GYM |  Pool. No Gym on site but lots of yoga studios close by |  LOCATION |  A 5 minute Tuk-Tuk from the Unawatuna Strip |
|  CHILDREN |  Yes lots of space! |  RESTAURANTS |  You can have one of the guys cook for you. Breakfast is also included! |
5 things to do here
#1. Take a morning walk and watch the locals do their thing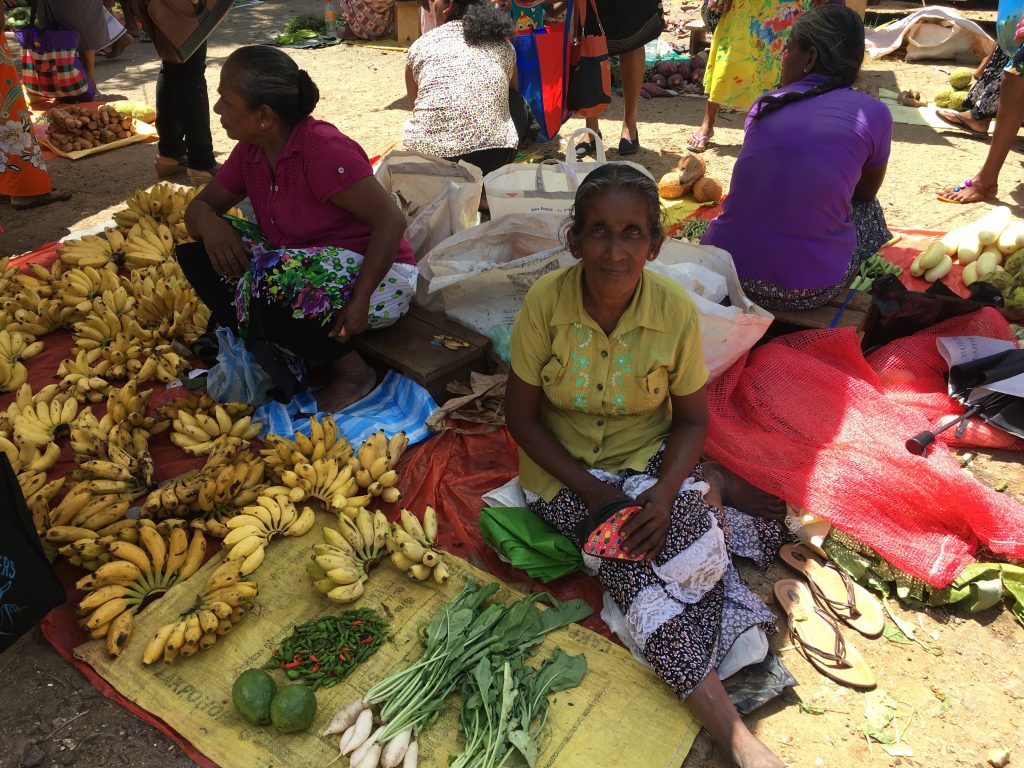 The villa is situated slightly up from the main road on a local street. We had the most fun taking a nice walk in the morning where we got to witness the neighboring houses getting up to their daily activities. We felt like it was the best way to understand the Sri Lankan culture- and best of all- on our own terms!
#2. Watch the sunset at the Roof top Terrace
 
I am a serial sunset watcher. I will scope out the 'best sunset watching places' before I visit a city ( see also: huge dork). I did this with Sri Lanka and we visited a place or two to watch sunsets but NOTHING and i mean NOTHING will beat the view from Unakanda. You get the lush greenery and the ocean! Not to mention your own privacy..
#3. Visit the Sanctuary Spa close by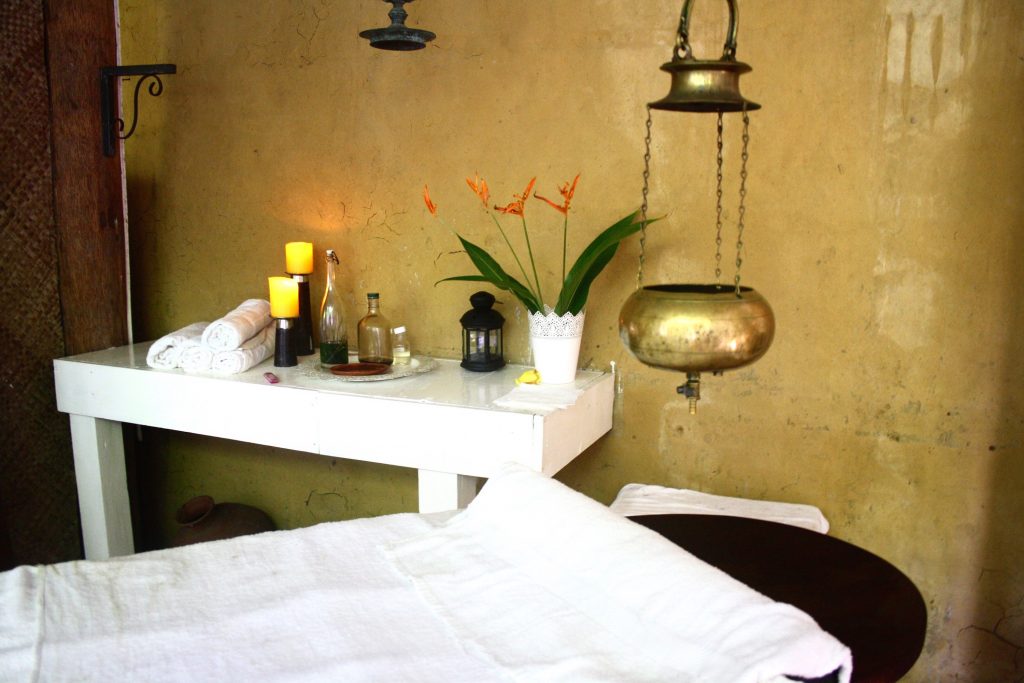 Classic ayurvedic spa treatments are widely available in Sri Lanka. One of my favourite ayurvedic treatments is  a "third eye" treatment where hot oil is poured on the top of your forehead to calm your mind, body and spirit . The picture above shows the device used for this treatment at the Sanctuary Spa. I got this treatment right before our long flight home and let me tell you- I felt like a million bucks afterwards. One of the guys at Unakanda can set up an appointment for you here if you are interested!
#4. Enjoy a Home cooked Meal at home by one of their Chefs

The best dinner of our trip was spent around the table here. Eggplant, Pumpkin Curry, Cucumber salad, Chicken…all made fresh in house infront of you. They would buy all local ingredients from the markets early in the day and start prepping it a few hours before we were set to eat. I highly recommend it!
#5. Lounge in the Infinity Pool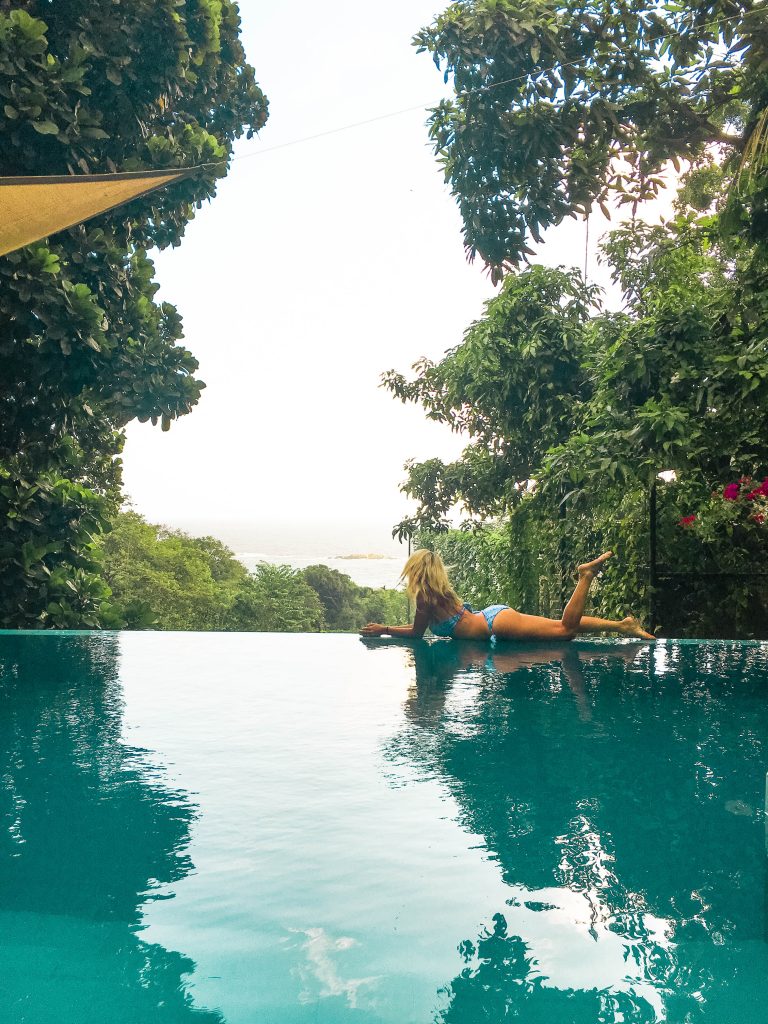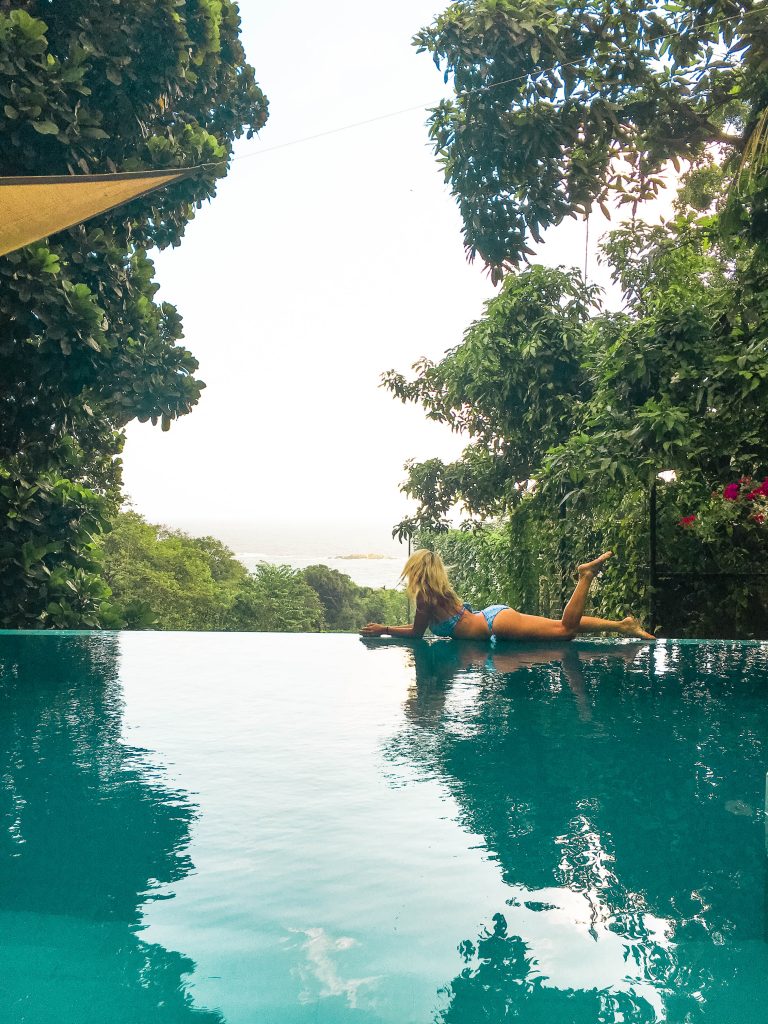 It is very easy at Unakanda to feel like you are staying at a luxury hotel. The easiest way though is by lounging by the infinity pool in the bean bag chairs.
Bonus Feature?
THE STAFF! The two guys that manage the site are so accommodating and AMAZING chefs to boot!  We felt like we ended up meeting two friends when we were there. Oh and let's not forget about our security guard aka our furry friend named Morrie who was 100% more behaved than our naughty puppy back home. I would go on a morning run and he would slowly trail behind me to make sure I was safe. I couldnt handle how sweet this pup was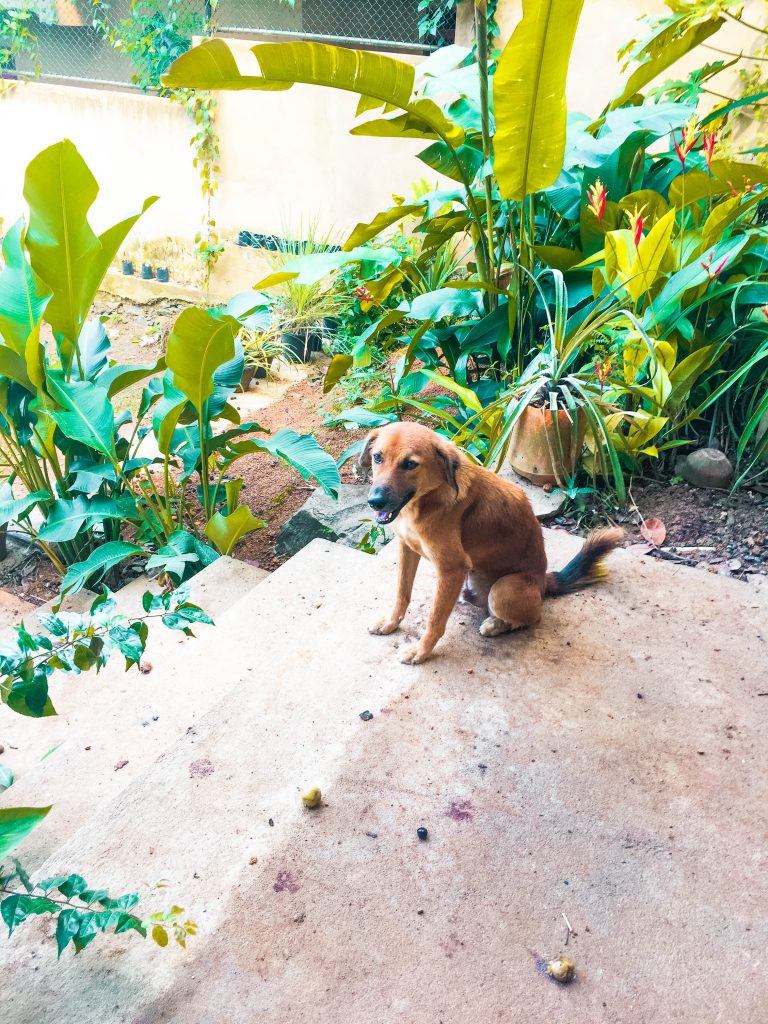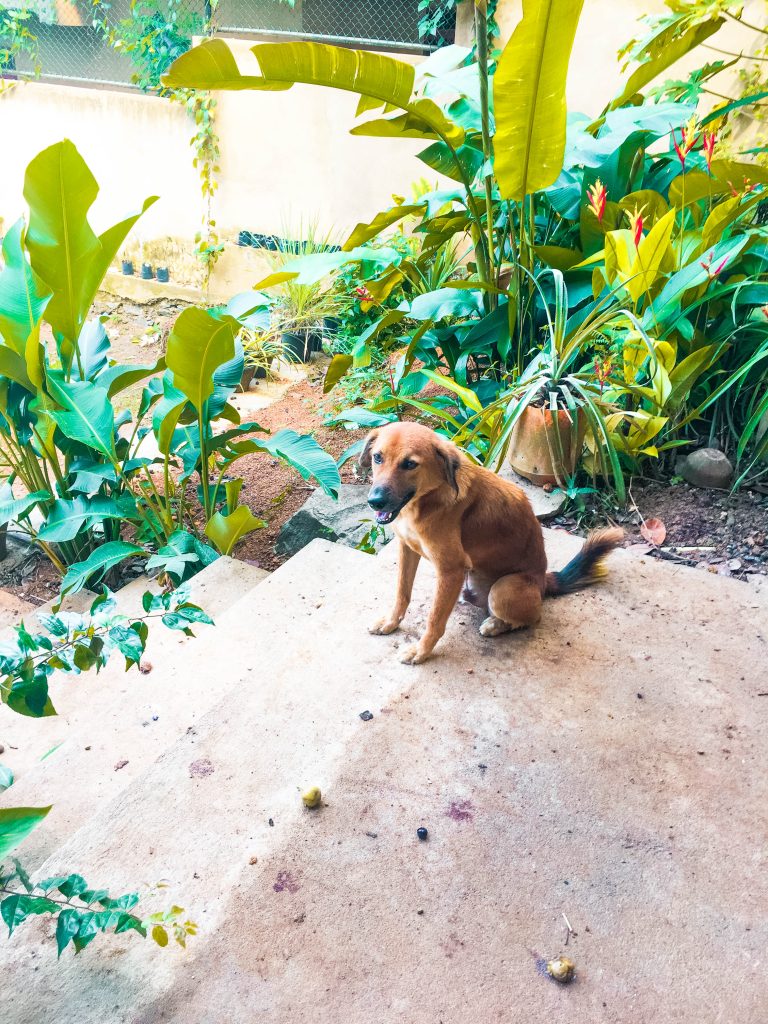 Best way to book?