Turks and Caicos has no shortages of luxury resorts and hotels.
With Grace Bay Beach being rated one of the top beaches in the world, it is easy to see why many brands and resorts would want to position themselves here! Choosing a place to stay can be overwhelming as there are so many options to choose from but trust me when I say that Wymara Resort and Villas is one of the best spots to visit.
Located smack on the serene Grace Bay, the property is modern, chic and features a minimalist and beachy design. Upon arrival it will only take you seconds to feel like you made the right decision and you will be sitting by their eye catching infinity pool with a Mojito in no time.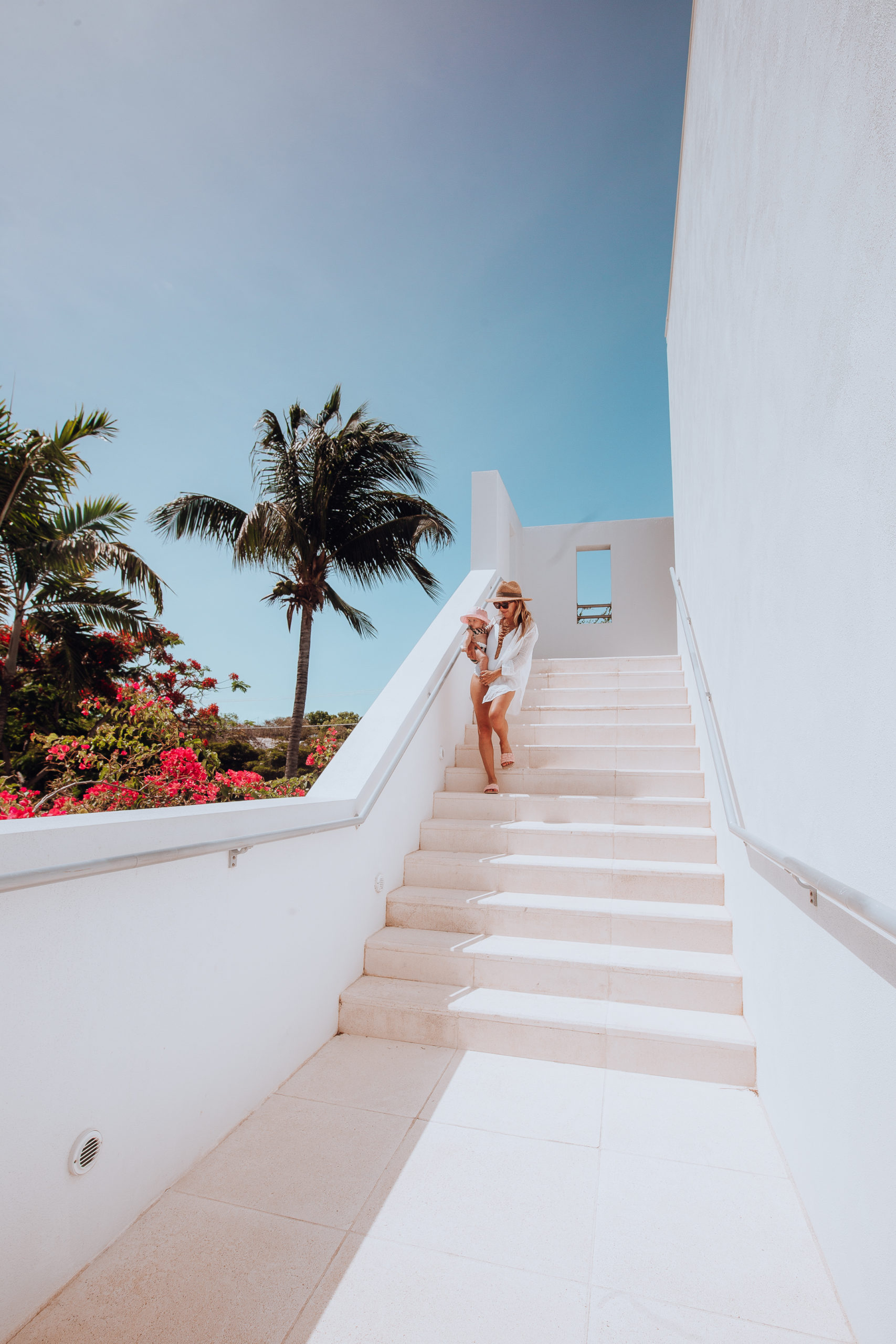 THE GROUNDS AT WYMARA RESORT & VILLAS
With the resort being situated on one of the more quieter areas of Grace Bay, you are removed from any sort of beach traffic. Nearby hotels and restaurants are a little further out so the hotel's beach is pristine and serene. It truly feels like you have it to yourself.
The property at Wymara Resort and Villas is quite large so you never feel like you are fighting over chairs with other guests and are offered a level of privacy even when you do leave your room. By Day 2, I felt like I lived there and that the beach was mine LOL.
The pool and beach are two completely different zones which I loved. Each of them offer up something special. The luxurious infinity pool is the first thing you see when you arrive and really sets the tone of what the resort is all about. It is visually the most appealing and striking thing about the resort and literally makes your jaw drop. It features floating cabanas, splashes of bougainvillea plants and toweled lounge chair sets with umbrellas.
The pool is only about 5 feet deep so it is perfect for taking a quick dip in or for grabbing a drink and floating around. The kids at the resort also seemed to enjoy it! There is drink and food service available from 7AM-7PM so you can post up here all day if you wanted to. There is also a hot tub that sits at the top of the pool connecting the boardwalk from the pool to the beach.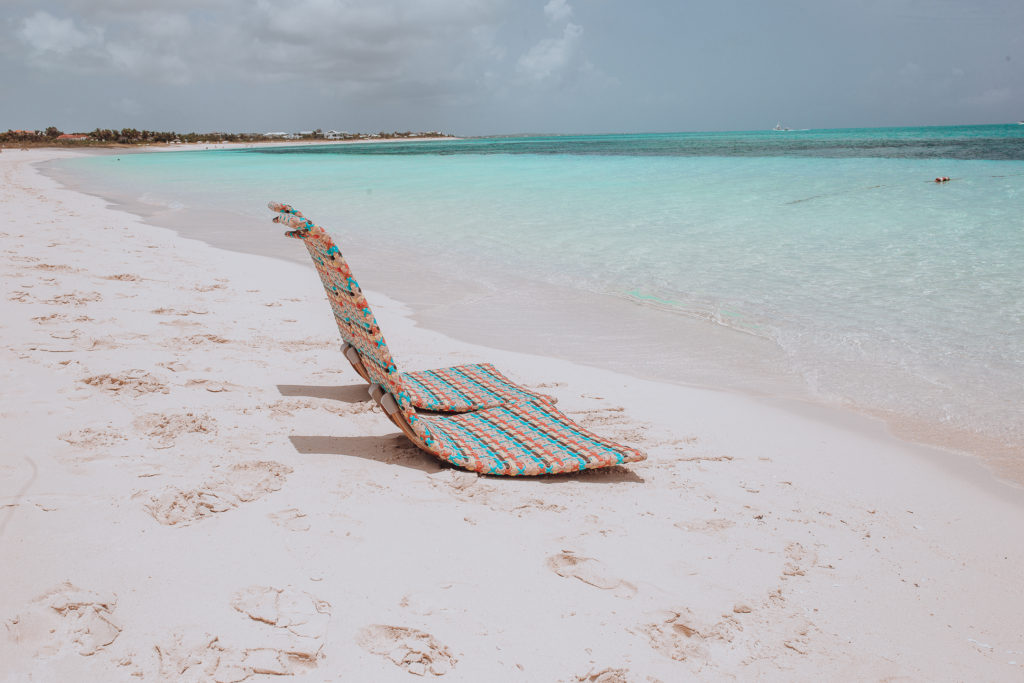 The boardwalk to the beach is lined with palm trees that have twinkle lights that flicker on when the sun starts setting. It is a magical walk and even when I walked down it for the 20th time, it still made my heart flutter. The beach on Grace Bay lives up to the hype and this is after seeing some beautiful beaches in the Maldives! It has the whitest sand, crystal clear Auqa water and when we were there- both the sand and the water were perfect temperatures! No shoes required when walking to your beach chairs (you know when sand gets so hot sometimes that you can't walk on it without running!).
On the beach at Wymara, they have beach loungers similar to the ones at the pool and cabanas as well. They also have plenty of free non motorized activities for you to do! Paddle boarding, kayaks and snorkelling gear are some of the available options. A small little feature that I loved at the beach was the flag that was attached to each chair. If you wanted something ie: a drink, you simply had to push the flag up so the beach team knew to come to you! No getting up, chasing people down required! That is my kind of service level..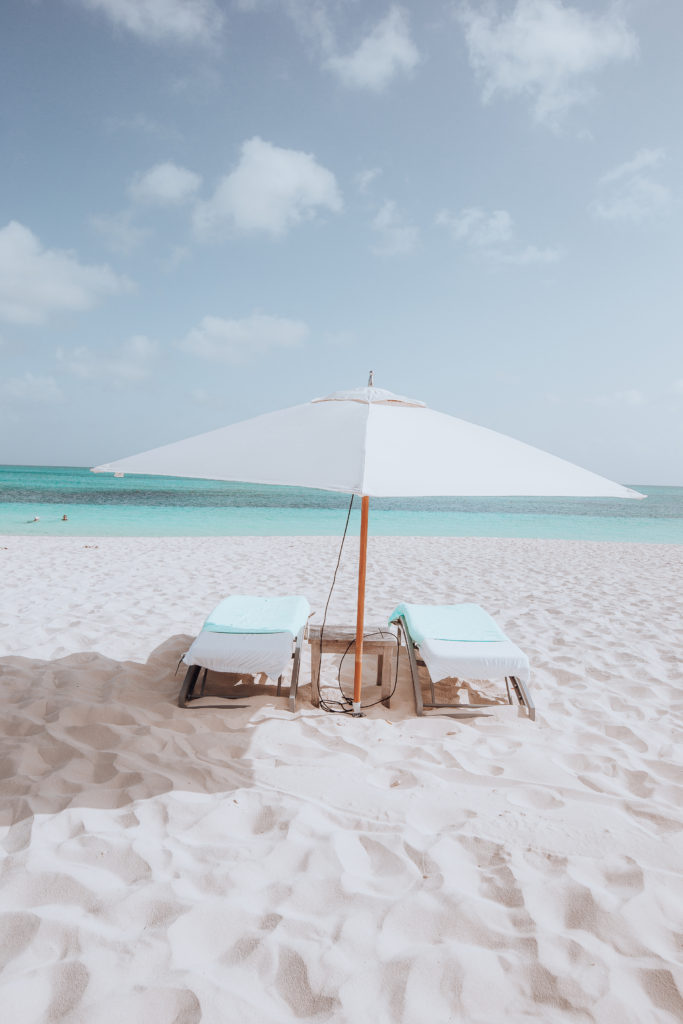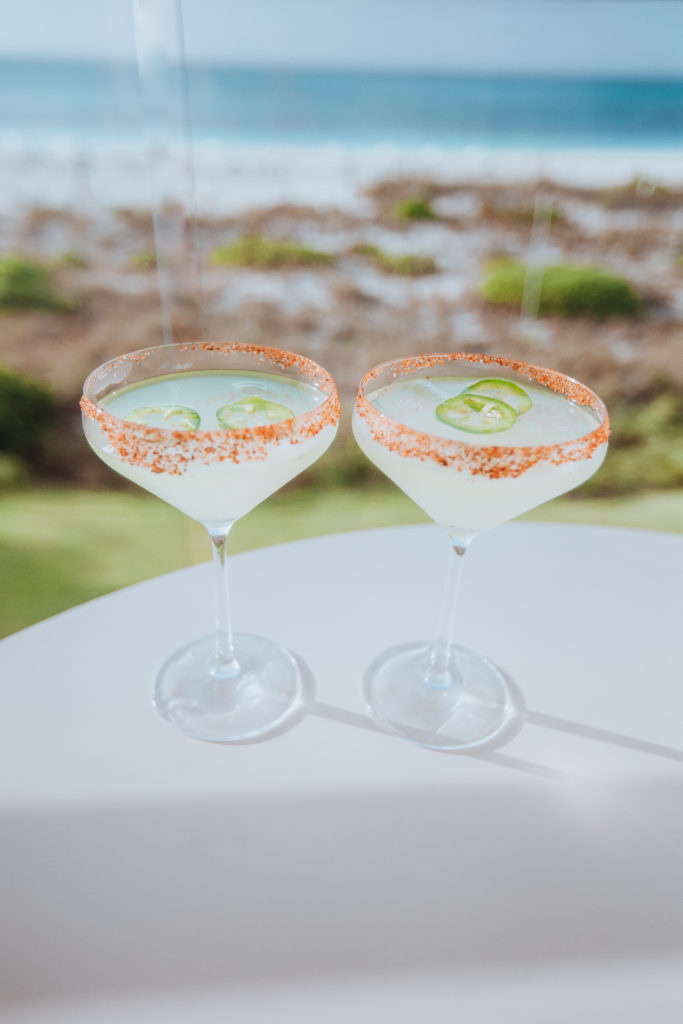 THE ROOMS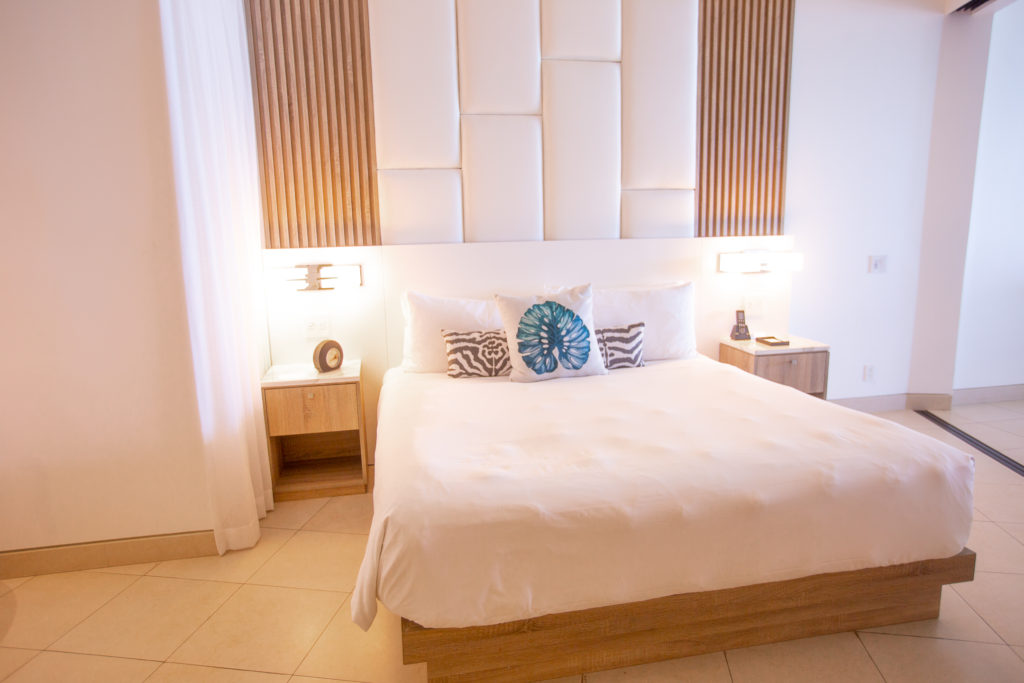 With just over 90 rooms at the resort, you can find a layout that works for you at Wymara Resort and Villas! Light oak wood features and blue tropical pops of decor work perfectly with the otherwise white and modern scheme. All rooms have balconies, though some of them do not have direct beach views.
We went with the one bedroom suite and loved the large terrace that not only had a lounger on it but also featured a 4 seater table. The suite rooms have either a kitchenette or a full kitchen making you feel like you are right at home….a really nice home. We had a microwave, mini fridge, stove top, dishwasher, blender, toaster, kettle- literally so many extras. We made pasta one night and enjoyed it on our balcony while the baby slept and it was so blissfully delightful.
The bathrooms are also something special. With a large square double tap vanity and multiple drawers to store your items, space is not an issue. It also featured a massively large rain shower and stand alone bathtub ( where the water tap falls from the ceiling- yes really). Aesop is the bath products provided and as a huge Aesop fan, I can't even tell you how amazing this was. Lotion, Shampoo, Conditioner and handwash- all from my favourite brand? I felt like I was in a dream! They are large bottles as well to keep their sustainability effort in tact.
Other amazing features in the bathroom: Dyson Hairdryers, Plush bathrobes, Nail Kit, and flip flops to wear.

In the bathroom area, you will also find the washer and dyer ( so useful when travelling with a baby) and a walk in closet. The safe is also located in there for extra safety should you require it. There are loads of hangers and shelf space so we unpacked everything. "I live here now" is what I continuously was saying haha.
Other favourite features in the room over all? Controlled Black out Blinds, Bose Speaker and Clock, LCD TV screens in both the main living area and infront of the TV and 400 thread count bedding.
While we stayed at Wymara Resort, there is also Wymara Villas that feature larger villas and private pools. We got to tour one of them but did not stay there! Maybe next time. If you are travelling with a large group or want a lot of privacy, it is worth checking those out. You can still access the hotel from the villas which sit about 10 minutes from the property and free shuttle is included.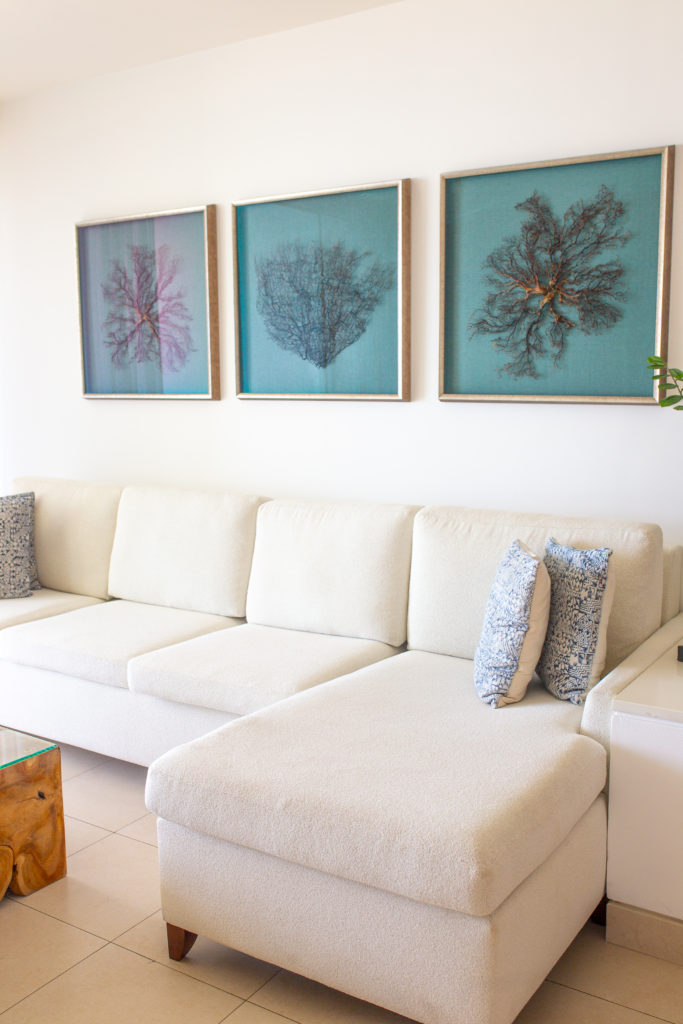 THE FOOD AT WYMARA RESORT AND VILLAS
If you wanted to stay on the resort for your entire trip, you can easily do so because Wymara Resort houses top notch food. Like the #1 Restaurant ( according to Trip Advisor) type of cuisine! With 2 different restaurants on site, one being Zest their more casual beachfront spot and Indigo, their more fine dining restaurant, you can work your way through both menus and not be bored with the offerings.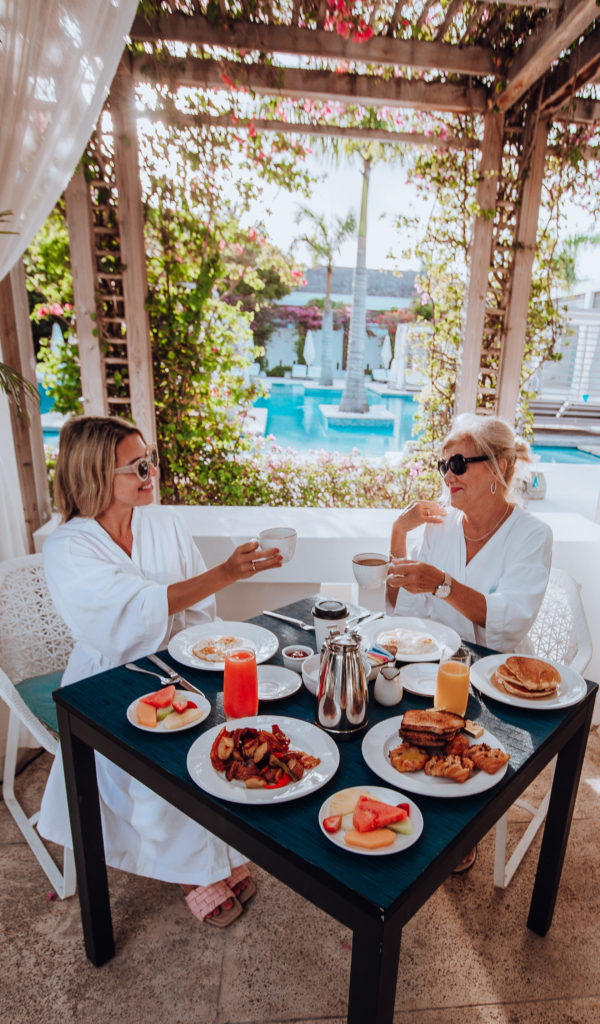 Zest features items like fish burgers, tacos, pizza, salads and smaller bites for you to nipple on mid day. They do have a smaller menu available from 6-10PM if you want to mosey on down from your room and not get dressed up. Their fish tacos are actually a talked about dish on some Turks and Caicos blogs so make sure you try those at least once!
Indigo, the more upscale option on site, features items like Mahi Mahi, Beef Tenderloin and Lamb. We dined at Indigo one night and not only loved the food but the atmosphere and ambience was also something that added to it! It's hard to not want to eat outside when you are in Turks but the interior design here stays true to the sleek beach aesthetic that Wymara Resort and Villas is known for and is very welcoming.
It doesn't stop there though. Wymara offers two weekly beach dinners where tables are set up right on the beach. At these themed nights, they have live music playing and even a bonfire for you to enjoy afterwards. It was truly magical and if you are there when one of these nights are happening, I highly recommend you reserving a table! It was hands down my favourite dinner and night there. The Wednesday night dinner is a Fish fry with fresh catch of the day, sushi, Conch and basically a whole slew of options for you to enjoy. The BBQ night which we attended offered up items like pulled pork, 12 hour braised brisket, ribs, coleslaw, corn and potato salad.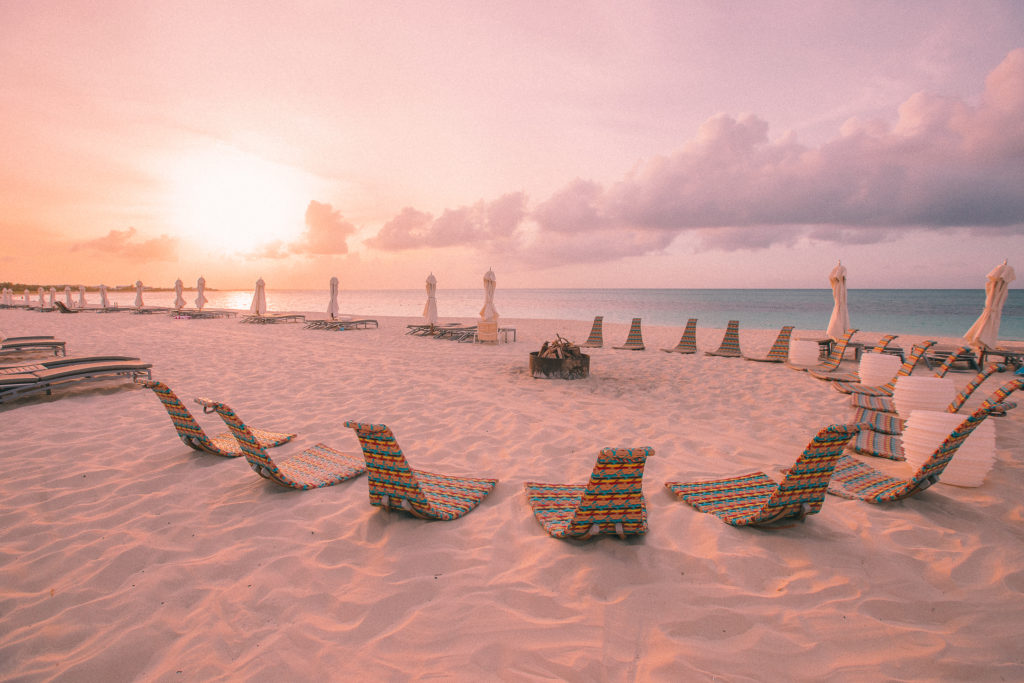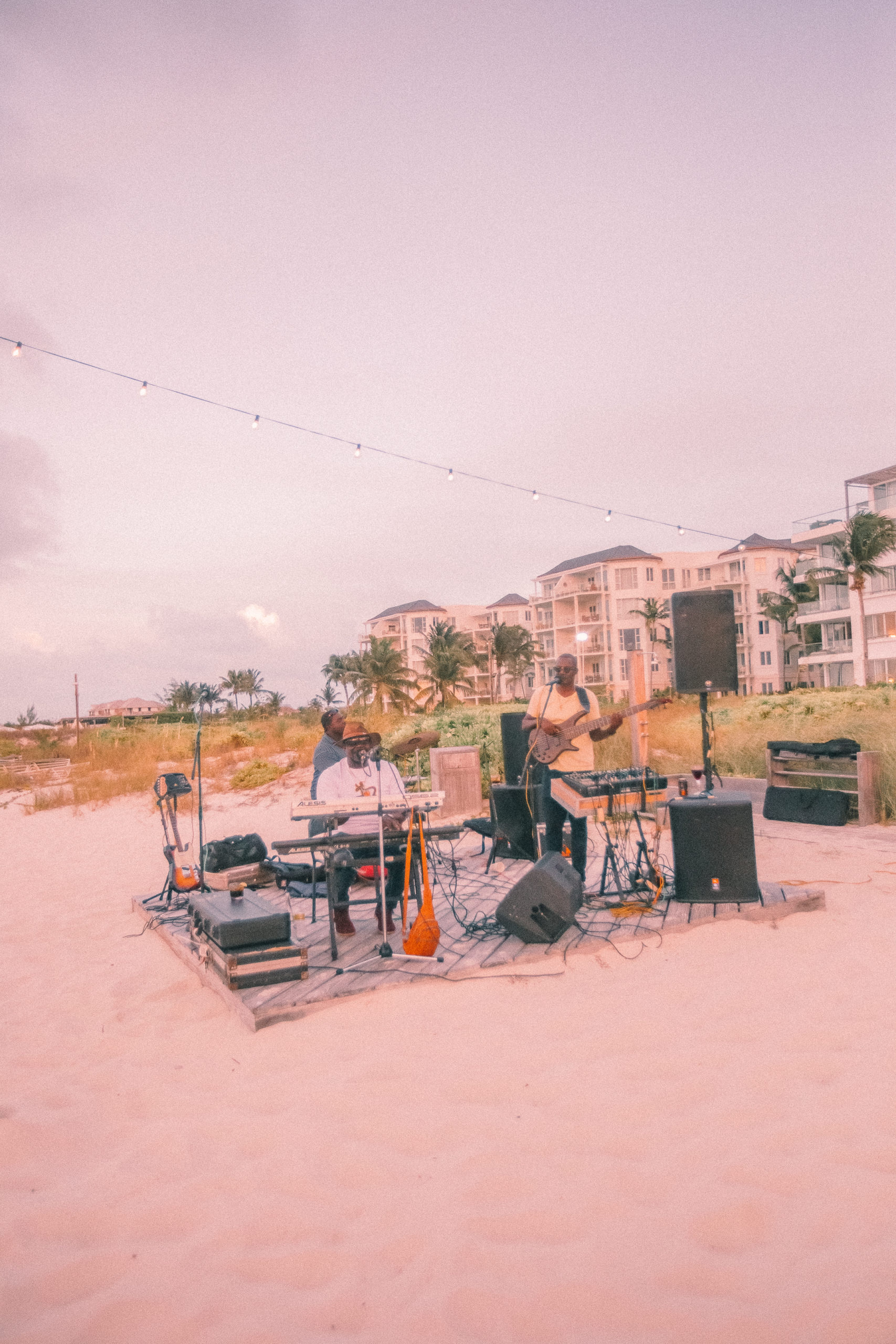 Included in our rate was also breakfast. They set up breakfast in the Indigo restaurant so if you don't choose to dine there for dinner, you do get to experience it at breakfast. They have an assortment of fresh pastries, fruit, cheeses and meats along with traditional American breakfast hot items that are served in chaffing dishes. If you want something personalized, they have a Egg Bar and let me tell you- do not sleep on the Western Omelette! One of the best Omelettes I've ever had.
HOT TIPS FOR YOUR VISIT AT WYMARA RESORT AND VILLAS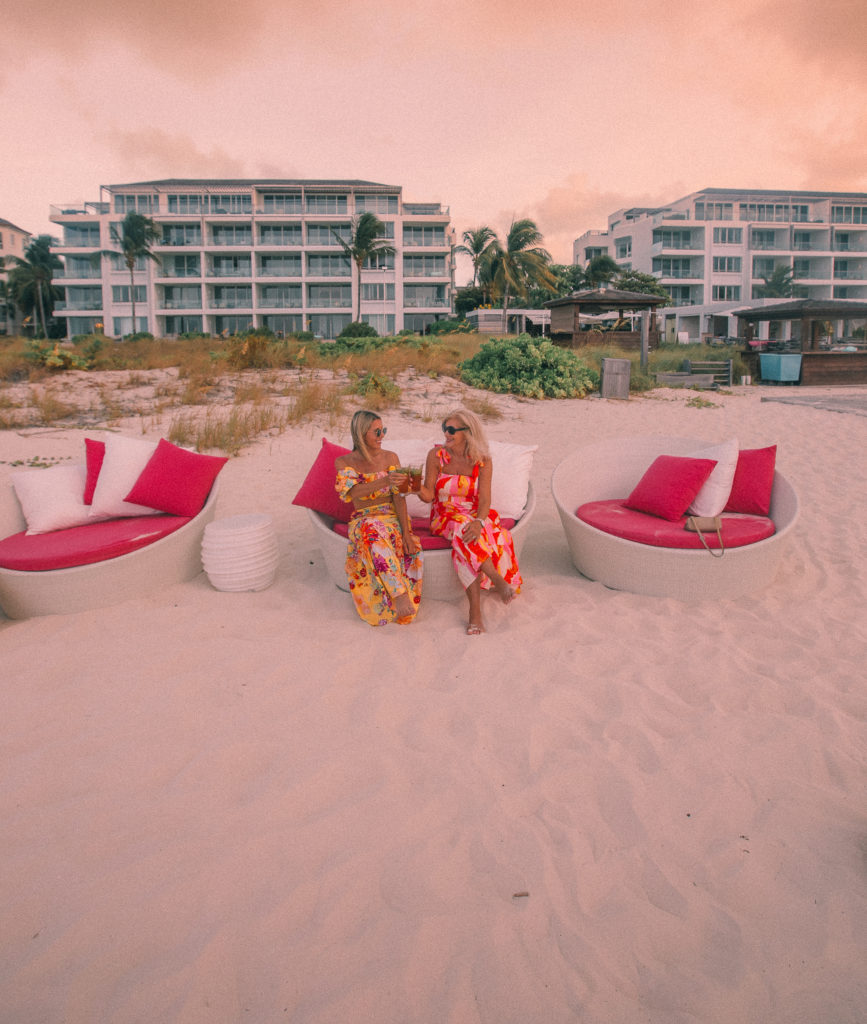 The resort is about 20 minutes from the airport. Taxi cost us about $30.00 USD. The hotel will arrange a taxi or car whenever you wish to head off site!
With Wymara Resort's focus on sustainability, you can find water dispensers all throughout the resort. Make sure to bring a reusable water bottle to utilize these! Each guest room is given fresh water everyday but nice to have a lot of water in your own bottle!
Cabanas by the pool and beach are extra money ( $175 to be exact) and they book up quickly! If you want to reserve one, make sure to do so a few days ahead just to be safe!
They have to go cups at breakfast for coffee. One morning, before we sat down for breakfast, we poured some coffee in a to go cup and enjoyed it on the beach. 10/10 recommend doing that!
If you are looking for babysitting service, Little Angels is very familiar with the hotel ( has babysat for many guests)
There's a grocery store found that is 20 minute walking distance or a 5 minute drive if you need to grab anything!
The closest ( and best) off site restaurant from Wymara Resort and Villlas is Somewhere Bar. It is about 5 minutes from the hotel by walking on the beach.
There is a Spa on site and a Gym!
---
PIN THIS POST