You might not assume that there are many great beaches in Hamilton Ontario at first but trust me when I say there are some gems to be found!
As a Hamilton native, I love visiting some places that I started going to as a kid and some new gems that I only recently discovered!
Between Lake Ontario and Lake Erie, there are tons of beaches in Hamilton to visit this summer. Lather up the sunscreen and get swimming!
The Best Beaches in Hamilton, Ontario
Christie Lake Conservation Area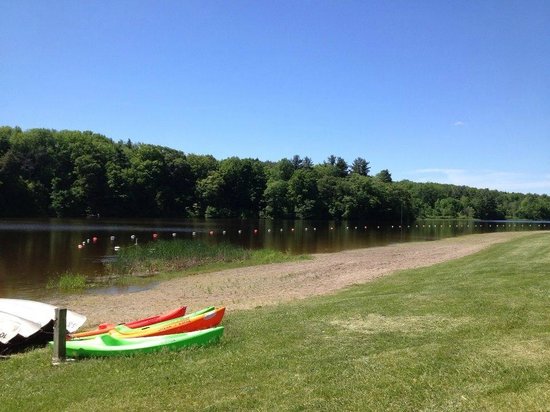 Address: 1000 ON-5, Dundas, ON L9H 5E2
Not only is Christie Lake Conservation Area an amazing place for some beach time, it also features over 10 KM of hiking trails filled with meadows, rocks and greenery.
You can also boat, fish, and canoe here making it a place for everyone.
The beach area at Christie's is perfect for families with plenty of space to enjoy and waters that are shallow and calm. This beach makes you feel like you are up north with it's ever green views across the lake. There is even a little dock for the kids to jump off of
Looking to stay all day ? Fear not! They have an entire picnic table area just behind the sandy beach where you can enjoy a nice lunch or even take a break from the sun at (parts of it are covered!)
Another great thing about Christie Conservation Area Beach is that the water quality is really great. The City of Hamilton Health Department tests it weekly and it scores very high.
NOTE: Christie Lake is also an amazing place to skate at in the winter. You of course need to check the conditions but I much prefer the skating here over traditional skating rinks!
, , , ,
Looking for other posts in Hamilton, Ontario? You Should Check Out These Posts:
Fifty Point Beach: File Under Beaches in Hamilton Ontario that you CANNOT Miss!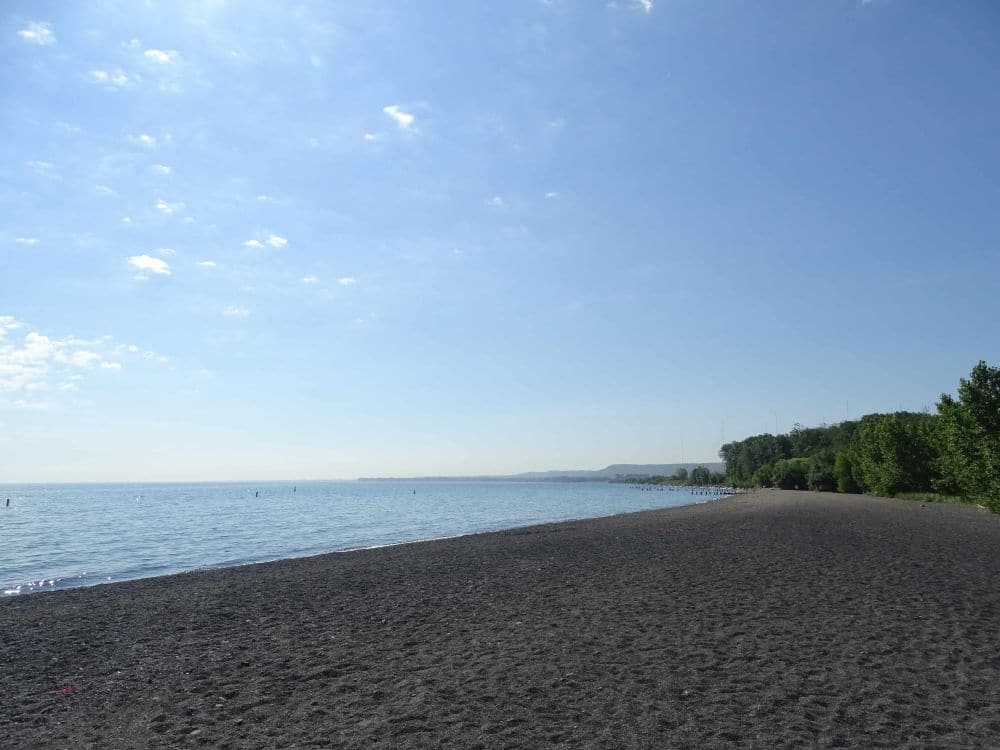 Address: 1479 Baseline Road, Winona, Ontario
I feel like Fifty Point is still somewhat of a secret gem! If you live directly near the area you would know about this Hamilton beach but otherwise people tend to overlook it!
Fifty point is one of the warmest and cleanest beaches of this bunch with plenty of shoreline.
What I love about Fifty Point Beach is that even when it is a busy day, it never feels overwhelmingly packed. There is also a place called Fifty Point Marina where you can grab an ice cream for the kids ( or yourself!)
Do you love to Camp? They also have campgrounds on site here available from April 1st until Thanksgiving
Van Wagner's Beach in Hamilton at Confederation Park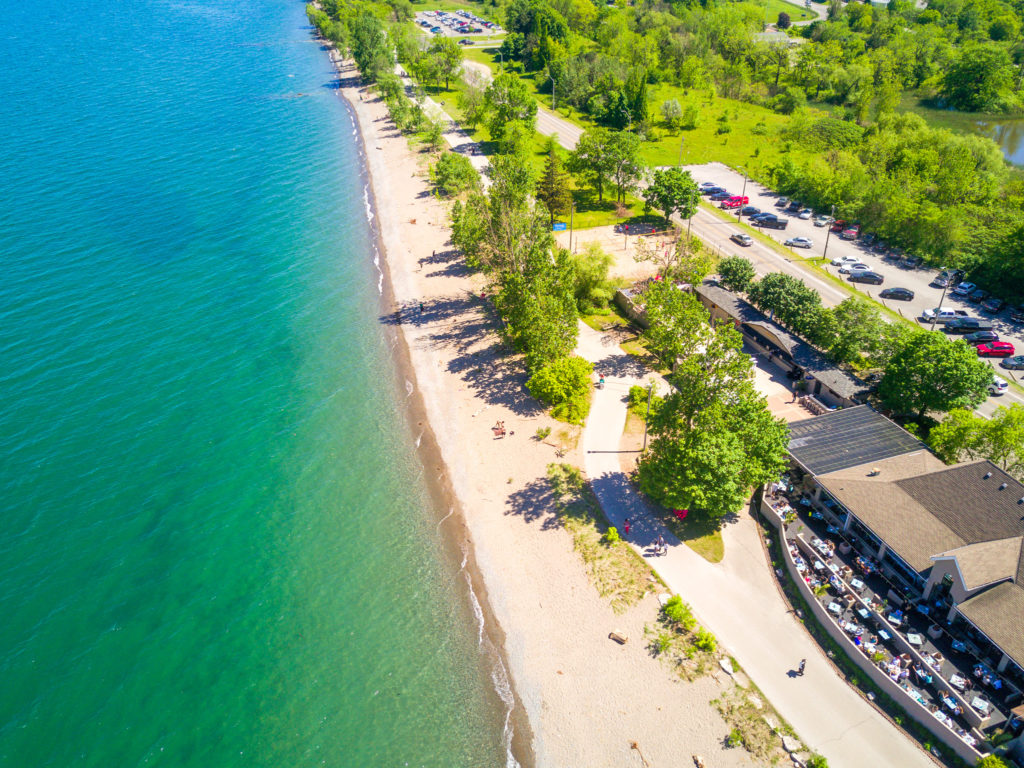 Image via Barangas.ca
Address: 280 Van Wagners Beach Rd, Hamilton, ON
Van Wager's Beach in Hamilton is one of beaches I used to visit all the time as a kid! It is right near the Wild Water Works park and the iconic Hutch's On The Beach ( a Hamilton diner that has been around since 1946!)
The great thing about Van Wagner's beach is the beautiful waterfront trail that is situated behind it. You can have a little beach session and then also take a long walk on the paved path.
If getting sandy and laying on a beach isn't your thing, I definitely suggest the 5 mile walking path where you can get epic beach views without getting messy!
If you do have a beach day, I recommend hitting up Baranaga's restaurant for some post beach Sangria! Love this Hamilton restaurant!
, , , ,
Valen's Conservation Area
Address: 1691 Regional Road 97, Flamborough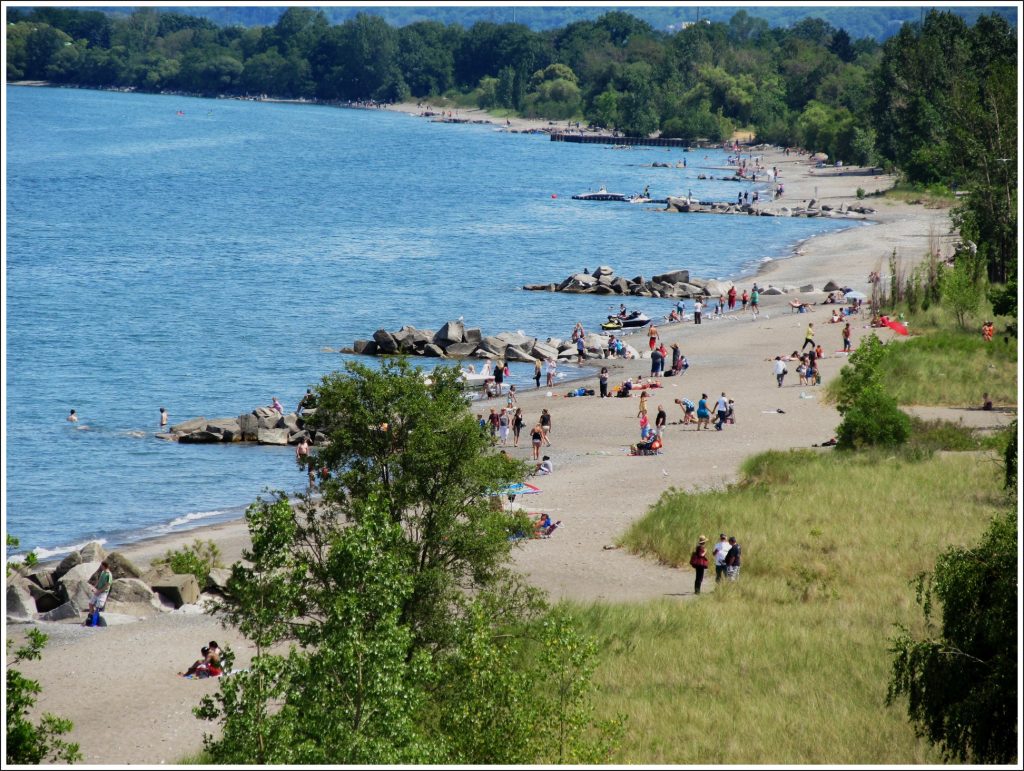 Image via Ontarioconservationareas.ca
Valen's Conservation Beach in Hamilton gives off Northern Ontario vibes without the long drive there! It is a mecca for those who love to camp and be right immersed in nature!
They even have little cabins you can rent if camping isn't your thing!
TIP: Come here in the fall for some epic fall colour!
Promenade Park at Hamilton Waterfront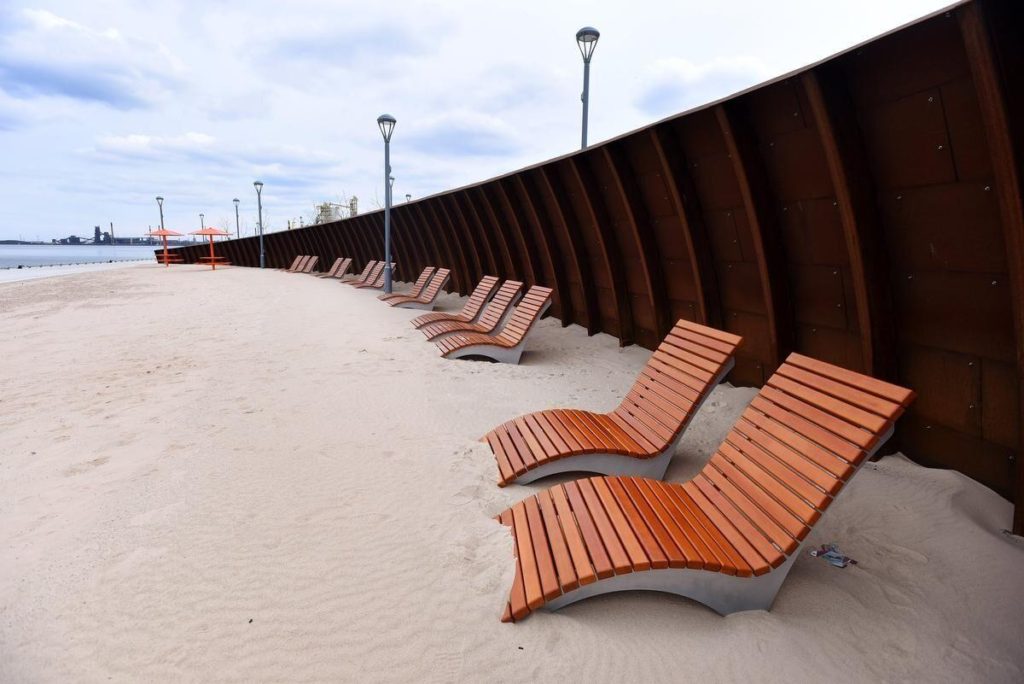 Address: 695 Catharine St N, Hamilton, ON
This is not technically a true beach but it is a new park at the Hamilton waterfront that has a strip of sand, gorgeous loungers and views of the Hamilton waterfront.
It's a perfect place to hang out on a summer or fall day and really makes you feel like you are not in Hamilton! Just beside it is an awesome park for the kids and paved trail if you want to take a nice walk ( or skateboard, rollerblade or bring a stroller on)
Burlington Beach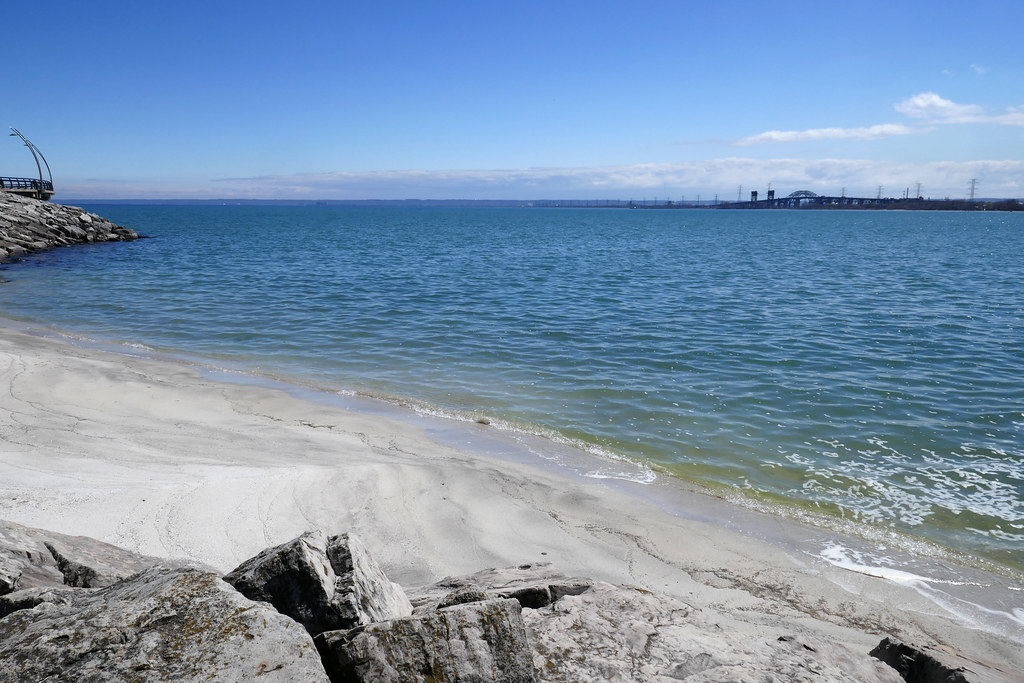 Address: 1400 Lakeshore Rd., Burlington, ON
This is one of the beaches in Hamilton Ontario that I suggest viewing rather than swimming in. The quality of the water here is probably not the best with it being a very busy park and sitting across from the Steel factories.
We often grab a pizza in downtown Burlington or downtown Hamilton and visit Burlington Beach for a little pizza picnic party. There are plenty of ice cream shops around to cap off your fun little afternoon with too!
Beaches Near Hamilton, Ontario
Although I just ran through the best beaches in Hamilton Ontario, there are still so many other beaches that are close by!! If you live in Hamilton, take a road trip to a neighboring beach if you are looking for ways to fill up your summer days.
Crystal Beach in Fort Erie Ontario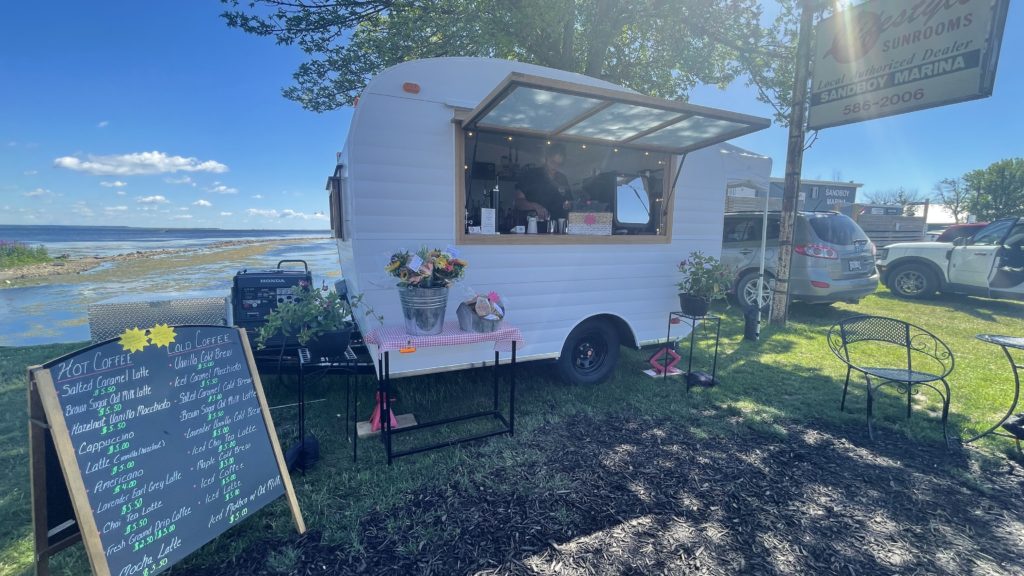 I've written about all the things to do in Crystal Beach, Ontario and how much I LOVE it there! One of the main reasons why I enjoy it there so much is because of their awesome beach!!
There are also a great list of hotels and air bnb's in the area too if you are looking to make a weekend out of it!
Turkey Point Beach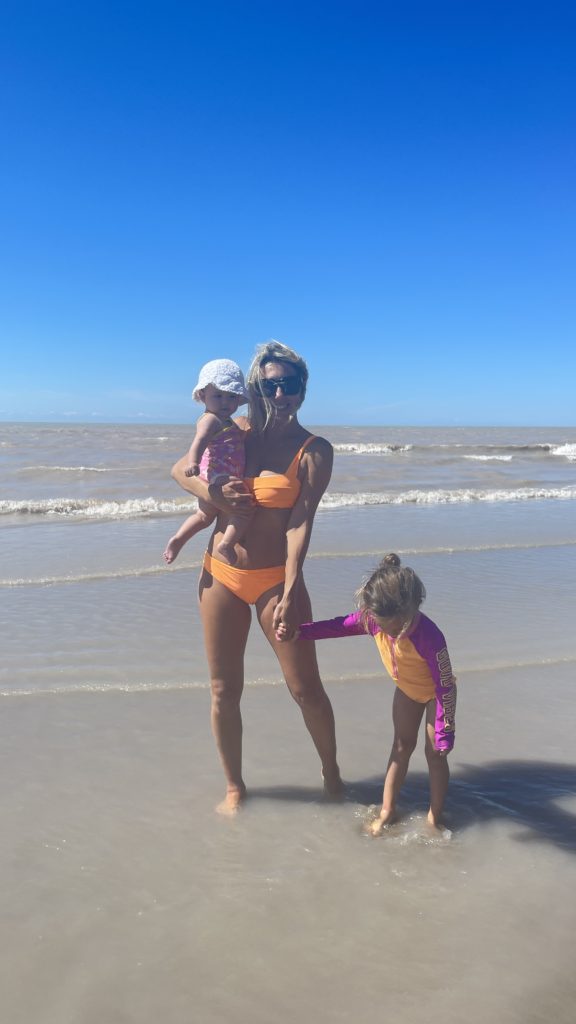 Turkey Point Beach is about an hour from Hamilton Ontario that stretches over 2KM! What is neat about Turkey Point is that it is situated on Lake Erie but offers up views of the Long Point Bay!
This is a popular beach near Hamilton for camping and watersports! When we visited, we did some paddleboarding and saw people doing parasailing and kayaking!
Looking to stay somewhere close by? Check out Long Point Eco Adventures for Glamping!!
Long Point Beach -50 minutes from Hamilton
Address: 12265 Lakeshore Rd, Wainfleet, Ontario
Long Point Beach is a gem of a beach located right on Lake Erie. The stretch between here and Crystal Beach can do you no wrong!
The water is really clear, shallow ( you can walk out pretty far before getting to your hips) and the sand is VERY soft. While there are several access points to the beach, I would recommend checking out an overnight stay at Long Beach Resort. They have palm trees that they have brought in to make the beach feel extra tropical and even cute fire pits that sit directly on the beach so you can have a night bonfire right on the sand.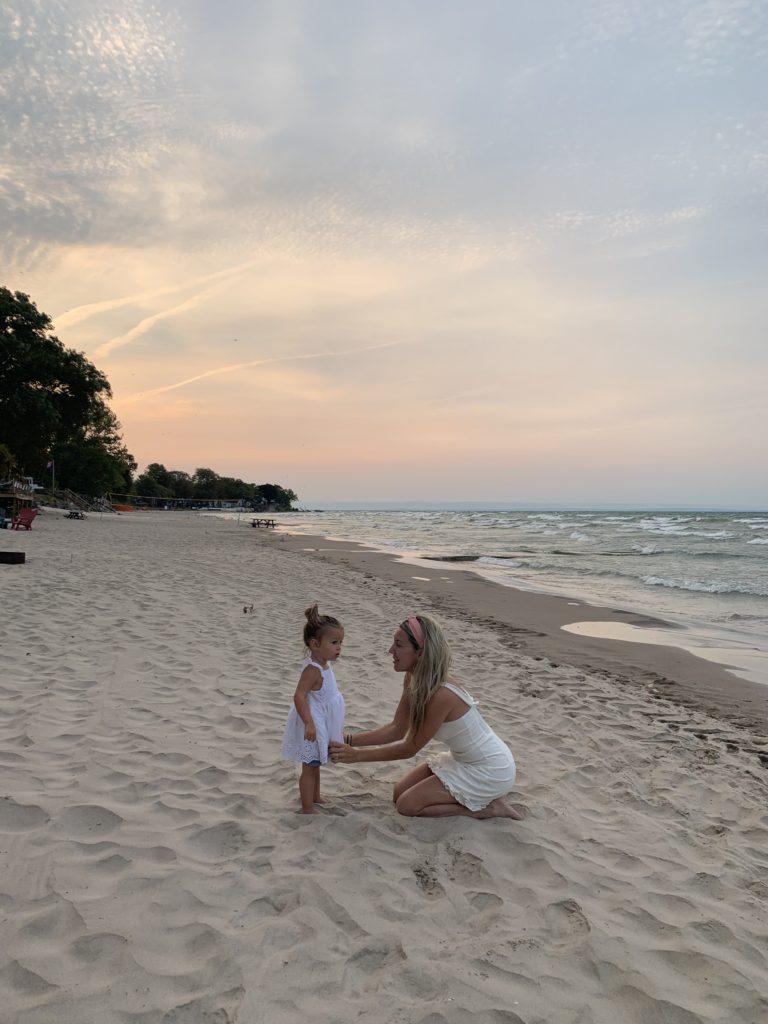 Grand Bend Beach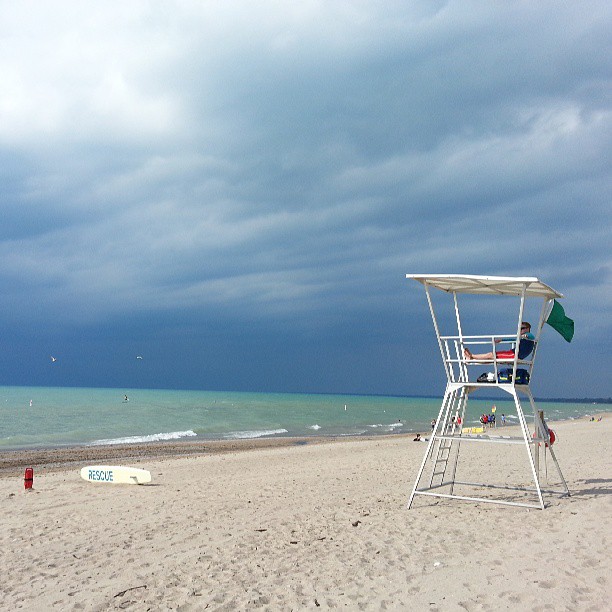 Grand Bend is a beach near Hamilton, Ontario that 100% has the nicest water colour. It honestly looks like you have been transported to somewhere in the Caribbean. It is a big summer getaway destination for people that live in the GTA!
We know several people that have cottages up there because of the beach and all the fun things there are to do in Grand Bend! You can expect to find cute shops and amazing restaurants in town.
This beach is a little further from Hamilton and would take about 2 hours to get there!
Port Dover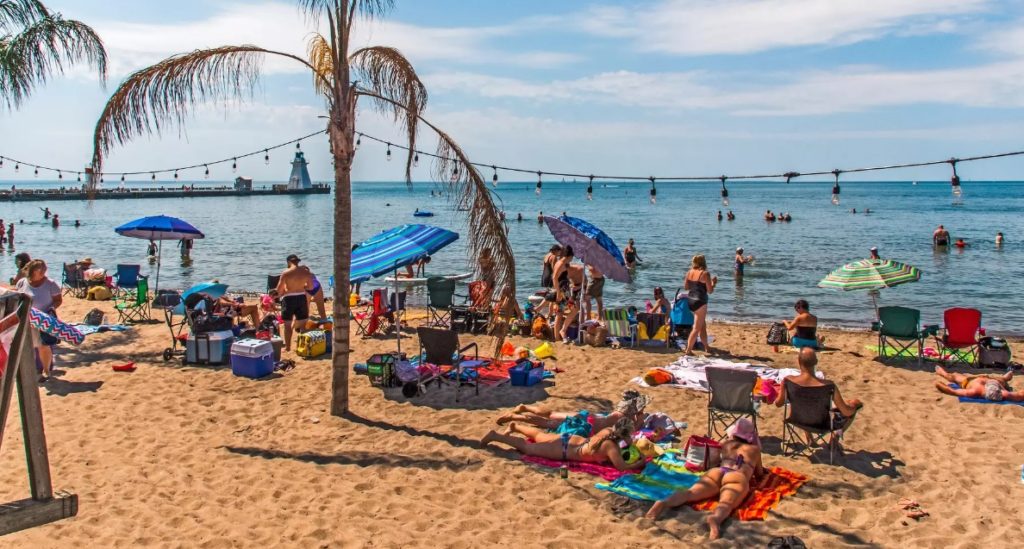 Image Via Blogto
Port Dover is another quick and easy beach trip from Hamilton that takes only an hour. What I love about Port Dover is that when you arrive it feels like you have come to a tiny little beach town that isn't in Canada! It gives me subtle California vibes with it's beach shops that line the streets, imported palm trees and marina!
Port Dover is known for it's Pickerel fish so we always get some fish and chips when we do this beach trip!
---
As you can see the beaches in Hamilton Ontario are beautiful and perfect for a summer day! All of them are family friendly and are unique in there own ways. I am a Hamilton native so if you have any specific Hamilton Ontario questions, I am more than happy to answer them!
PIN THIS POST