Are you looking to visit a hidden, luxurious, European inspired beach town with the best coastline in all of Mexico that isn't Cabo or Tulum?
Sounds pretty nice, doesn't it? Almost like it is too good to be true! However this dream place does exist and it's called Careyes, Mexico.
Just a short 1. 5 hour drive from the Manzanillo airport, Careyes is a gated community filled with ocean castles designed by famous architects, villas with infinity pools, colorful casitas, a handful of restaurants and El Careyes Hotel and Residences- the only hotel within.
It is an exclusive oasis that must be experienced to fully understand it's beauty.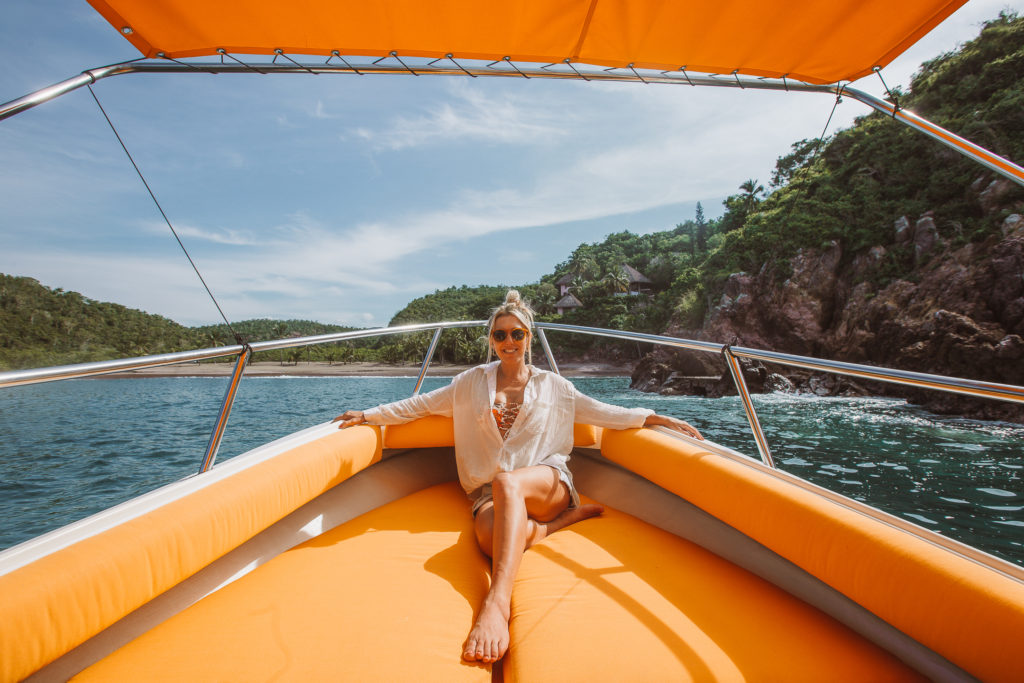 Brought to life by Italian banker Gianfrano Brignon in the 60's when he was flying over the coast and decided to buy 20,000 acres of property on a whim to make it his own. He was quite literal blown away by how stunning the coastline was that he didn't even step foot on it before purchasing it. He saw the potential almost immediately.
Mr. Brignon started to build the land up slowly; wanting to create a getaway destination for just family and friends seeking privacy and of course some fun.
Since then it has transformed into a destination where celebrities, soul seekers, artists and designers come to vacation and let me tell you it is something else.
It is basically like living in a real life design and luxury travel magazine and awakens your senses in every way imaginable.
I am sharing the ultimate guide to visiting Careyes, Mexico so you can experience this slice of heaven for yourself
CHECK OUT OTHER POSTS ON MEXICO:
How To Get To Careyes, Mexico?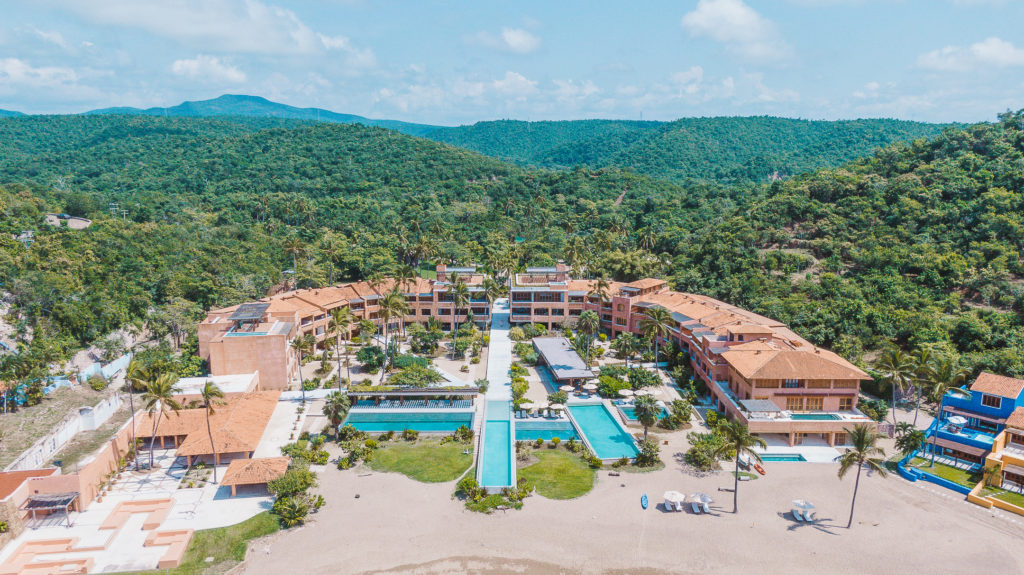 How to get to Careyes from Manzanillo
Careyes Mexico is located 1.5 hours from the Manzanillo airport. Private transporation can be arranged through the place you are staying. We booked transporation through the El Careyes Club and Residences and we were picked up in a spacious SUV!
You can also hire a local taxi which would run you about 1500 Pesos or $75 USD roughly.
The great thing about flying in to Manzanillo is that the airport is very small as there is not a lot of flights that land there daily. With that being said, going through customs and getting our luggages was a breeze
How to get to Careyes from Puerto Vallarta
Flying into Puerto Vallarta means a longer drive at 2.5-3 hours. The good news is that there are many direct flights when you fly into Puerto Vallarta from most major cities. The drive from Puerto Vallarta to Careyes is also very scenic and beautiful!
Should I Rent a Car in Careyes?
We did not have a rental car during our time there but next time I would secure one. For the 3 days we were there it was perfectly fine without one ( and made us stay put and take in the beauty right around us) but heading into town for dinner or to some near by activities would be more convenient with a car!
When to Visit Careyes?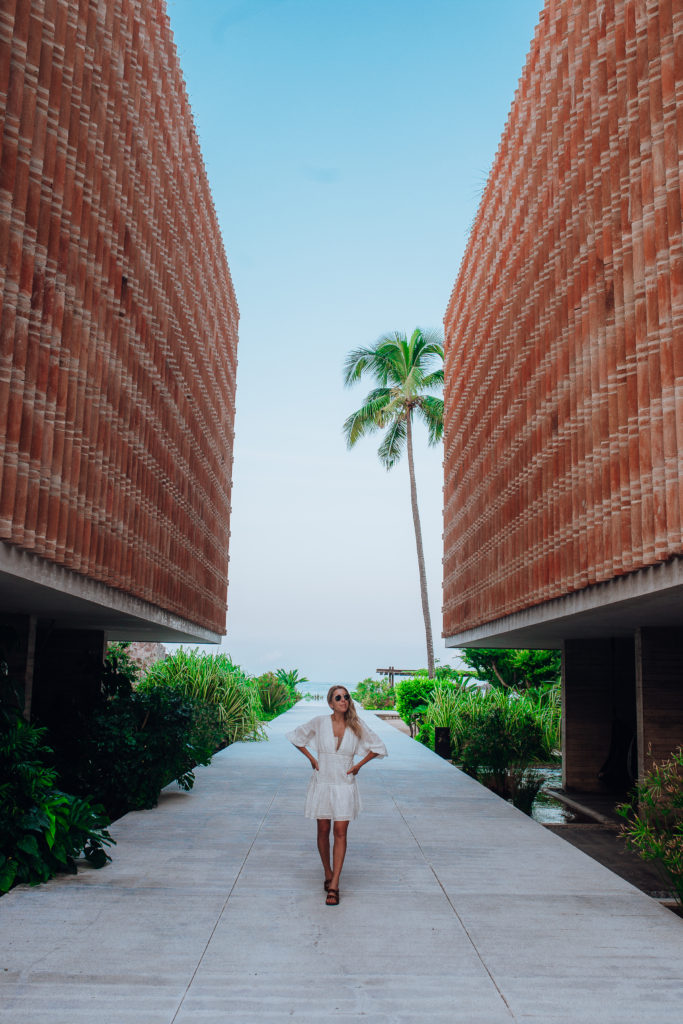 HIGH SEASON: High season in Careyes runs from November to March where weather is beautiful and there is little rain. Temperatures reach the 80's during the day but you have cooler moments compared to the June- September months. High season also means it is much busier with it being the prime holiday season in North America ( Christmas, Thanksgiving, New Years and March Break)
LOW SEASON: August and September are considered the wettest months in the region and also the most humid. You can expect a greater chance of tropical storms to pass through the area but most of the time they do not last all day. Prices are lower during this time so if you are looking to budget a bit, this may be a good time to consider going.
Low Season starts in June and ends early October.
SHOULDER SEASON: We visited in October which is considered shoulder season. The crowds of high season were yet to be seen and the weather was still hot but very much manageable. We got some rain one of the nights there and some clouds one afternoon but other than that it was beautiful!
How Many Days Do You Need In Careyes Mexico?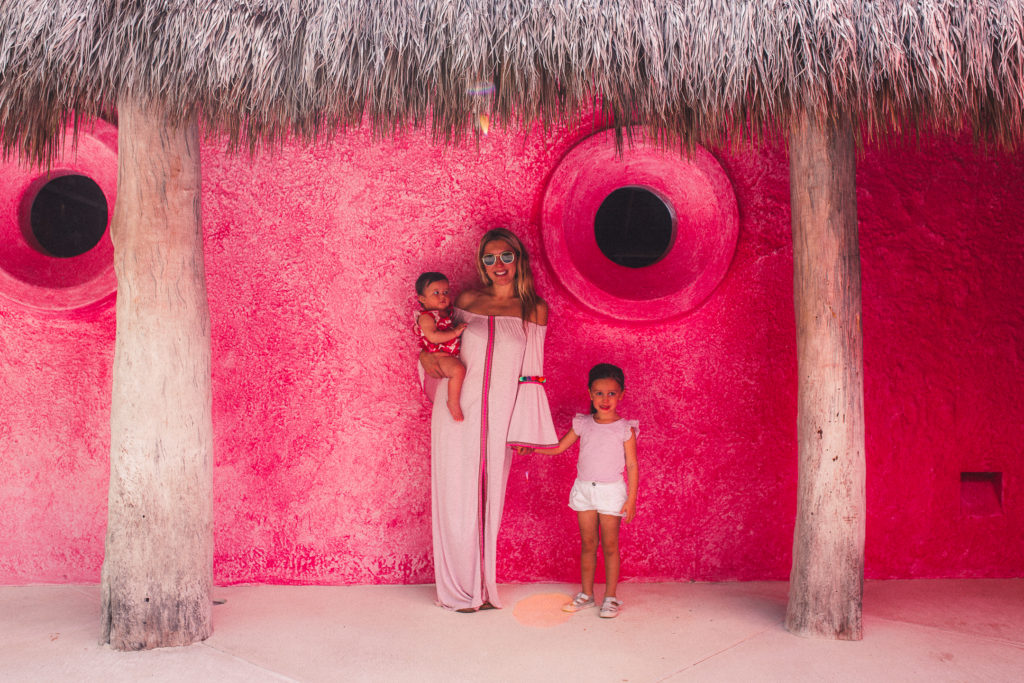 We stayed in the area for 3 nights and felt that we could have stayed much longer. Like maybe for a year? haha. No but really.
I would recommend a week in the area to fully unwind, experience the magic of the surroundings and see everything on this list!
If you are doing a whole trip through Mexico though, 3 nights would work!
Where to Stay in Careyes Mexico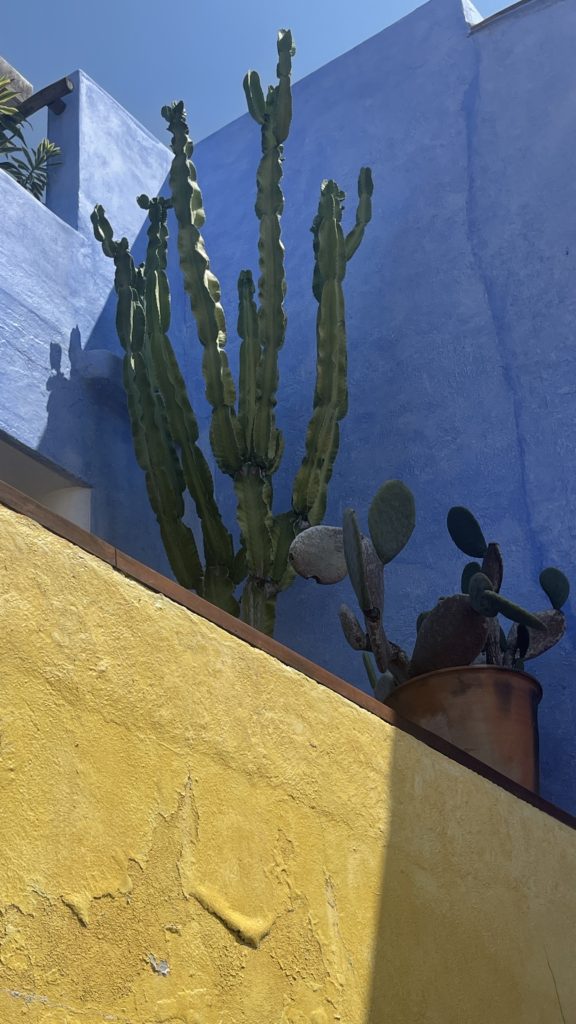 Careyes is not a place where you are going to find endless hotel options. That is not what Careyes is.
True to it's exclusive and artistic vibe, you have the option of staying at the one hotel within the gated community, renting a smaller ( but very much beautiful) casita or a larger and over the top villa ( you know the kind that come with a chef or boat if you should need it). Though there are not endless hotel options, you still have several accommodation options to choose from- all of which are 5 star.
All of the villas have design elements that can easily be found within Architectural Digest ( no, really- many of them have been featured) and have their own personalities. Actually. When walking through some of the pathways, we saw signs for "Casa Azul" or "Casa Faro"- one was green, the other blue. One had integrated tile work along the door entrance while the other made me feel like I was transported to Morocco. This was just from the outside. I can't even imagine how it would feel to step inside. I can't wait to go back and experience one of the unique villas!
Here are some places to stay in Careyes as a starting point..
El Careyes Club and Residences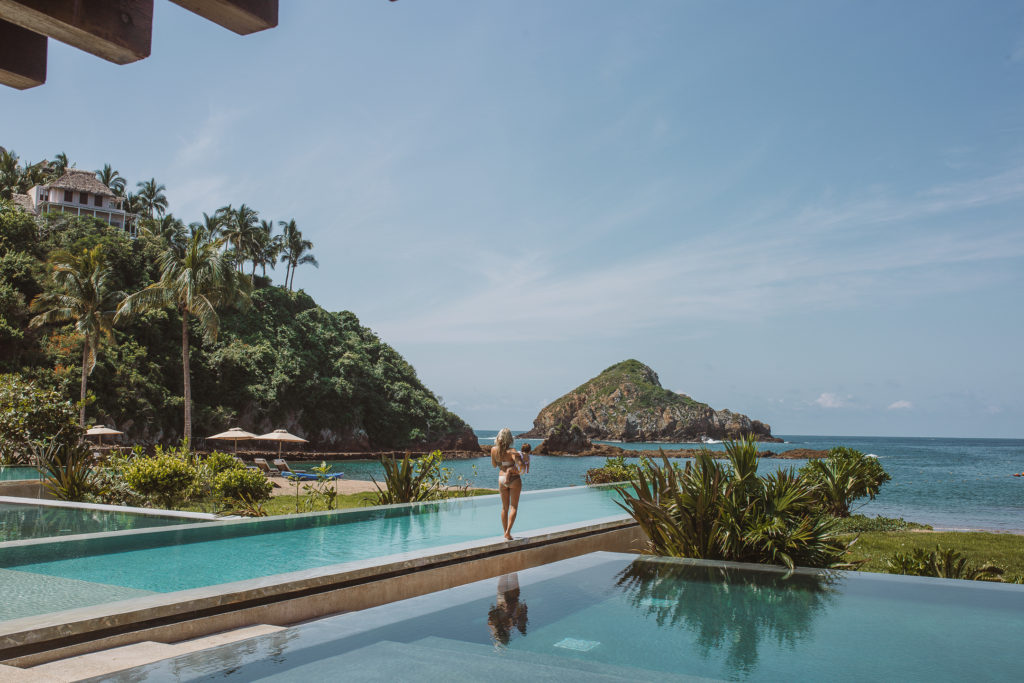 El Careyes is the only hotel within the Careyes community and what a place it is! It is one of the more reasonable places to stay with rooms ranging from $300 – $1500 USD but don't fret- it is still extremely high end. Like it has 5 insane infinity pools kind of high end.
We stayed in one of the two bedroom units which were made up of contemporary and mid century modern pieces, concrete floors perfect for the Mexican heat ( and sand), a full kitchen and gorgeous double sink bathrooms with jungle views. We also had a balcony that offered up pool and ocean views. You can read more about it HERE!
Bungalows at Playa Rosa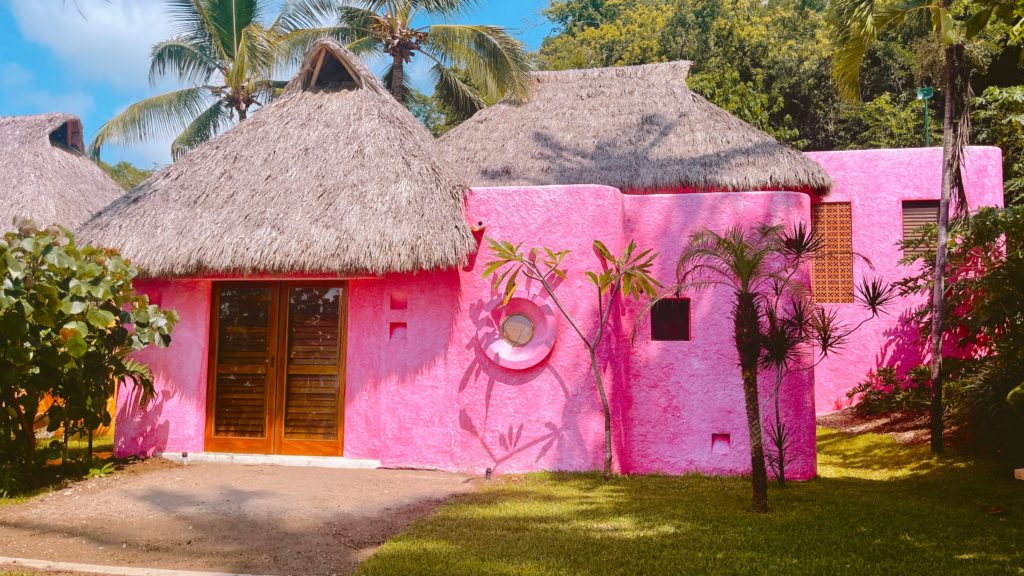 A newer place to stay on the block, the bungalows on Playa Rosa beach are a perfect ( and very Instagrammable) place to hang your hat for a few days.
These are pretty reasonable as well, starting at $350 USD and are DIRECTLY on the beach.
They were just finishing these up when we were there so expect all new furnishings which always feels nice. You also can mosey on over to Playa Rosa restaurant multiple times a day which seems like the perfect way to enjoy your day on vacation. You can book it HERE
Ocean Castle Sol de Oriente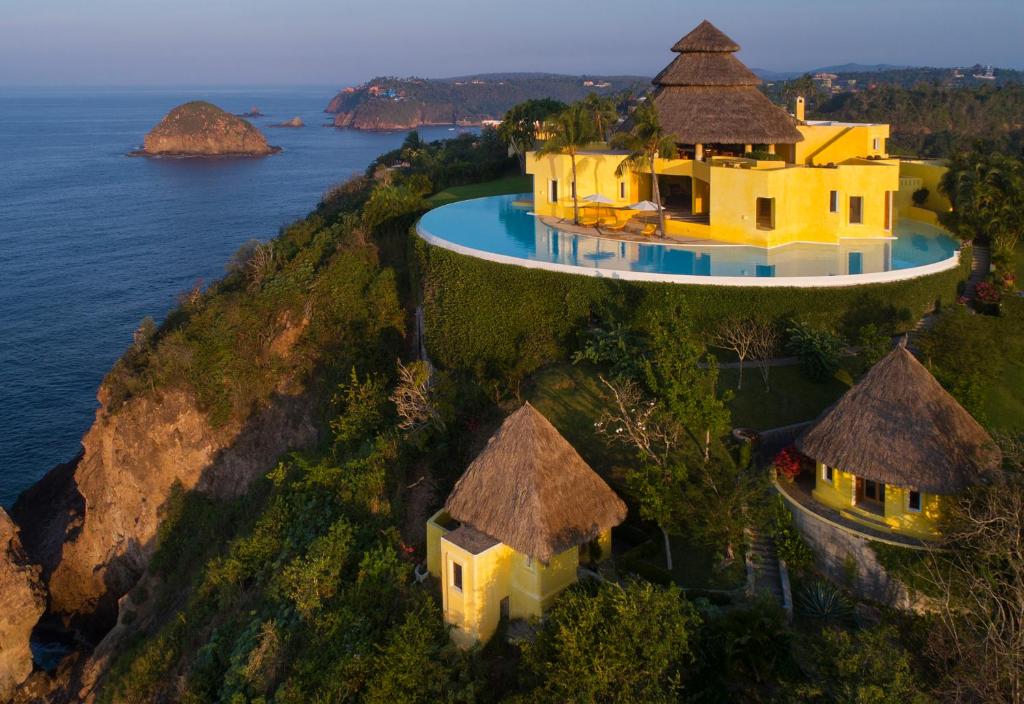 Careyes is and has always been a destination that is loved by celebrities, European aristocrats nd a string of the elite fashion and artist community. If you want to know what it feels like to vacation like one of them, your best bet is to rent one of the Ocean castles available such as this one-Ocean Castle Sol de Oriente!
While it may run you about $10,000 a night, you will be living like a king and can expect a vacation with all the bells and whistles ie: fully staffed, chef etc. If you come with a bunch of people ( most of these places have multiple rooms and beds), it can certainly bring the costs down a bit and with over 10,000 square feet of living and pool space it would not feel crowded.
The Ocean castles are a sight for the eyes with every miraculous detail being magazine worthy. It's no wonder that everyone from the Kardashians to Lewis Hamilton have recently stayed here.
Casita de las Flores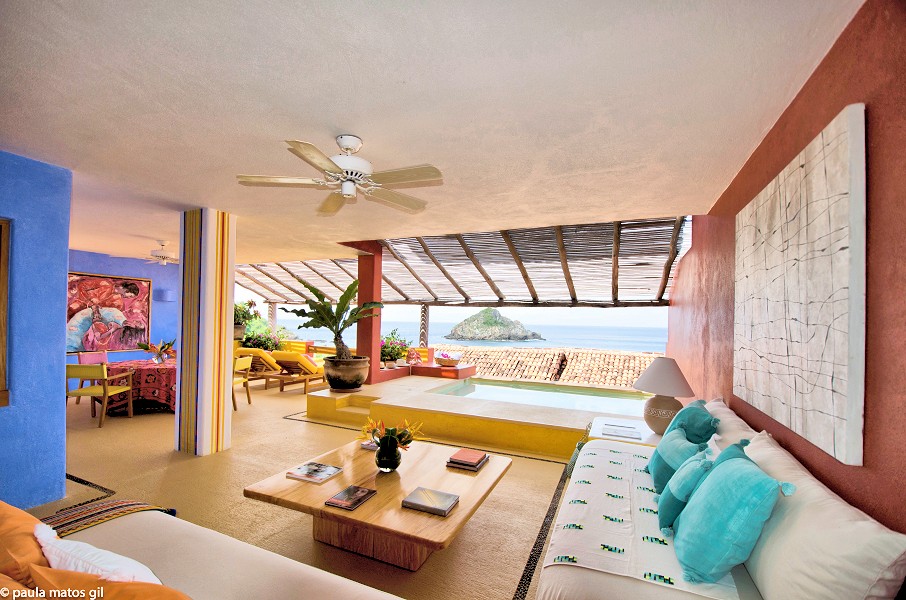 These colourful casitas range from 1 to 4 bedroom options and are nestled into the hillside of Careyes offering some epic viewpoints of the water and coast.
The neat thing about these is that each unit is somewhat different- some have pools, some have open air terraces but one thing in common is that they are all colorful and alive with that Careyes feel. This is a great option if you want some privacy but also want to be steps away to the beach.
The Best Restaurants in Careyes, Mexico
There is no "town" in Careyes so you will only find a handful of restaurants available in the small plaza that it houses. In true Careyes style though, your options are the best of the best and no matter which one you land on you will be happy with it.
Also in true Careyes fashion, each of the restaurants are impecibly designed and you can feel the larger than life personalities within!
Here are some favourite Careyes restaurants you should check out
Playa Rosa- The Best Beach Restaurant!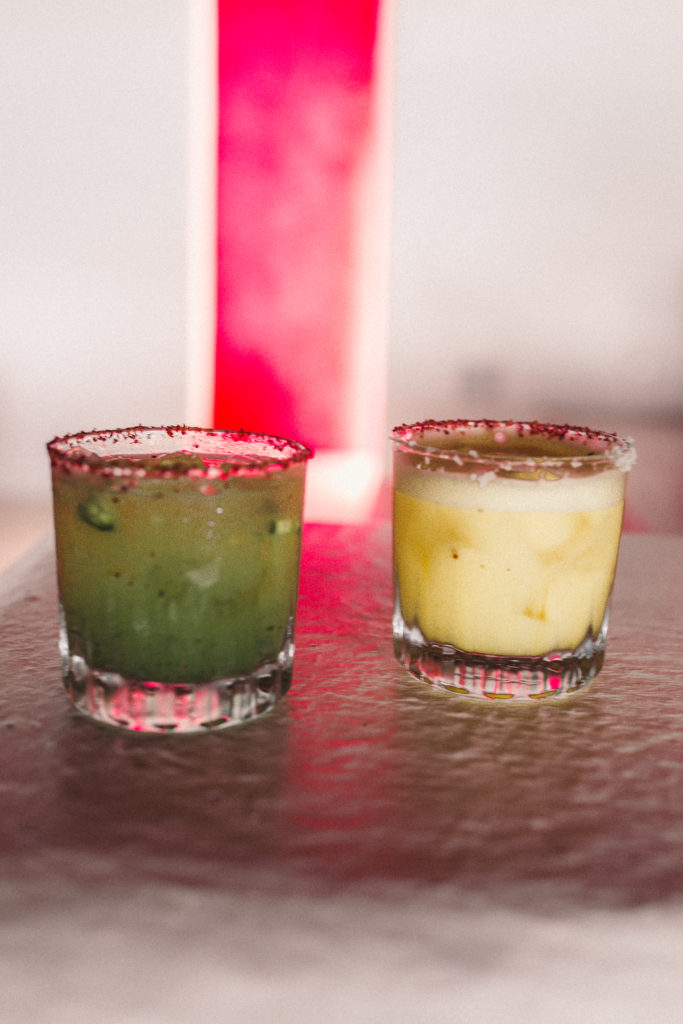 Playa Rosa is the best beachfront restaurant in Careyes. While it may not have much competition due to the limited restaurants there, I truly feel that it would take the cake if there were!
It is simply put: A VIBE!
Serving up killer Italian food along with seafood classics and a bit of Mexican for good measure, this place is 10/10. The ambience alone is worth a visit and with pops of bright pink everywhere, it's hard not to like it!
This place is open for breakfast, lunch OR dinner during high season and lunch and dinner during low season. It is definitely more than just a restaurant and is an experience. The beach here is truly beautiful and worth checking out for that alone!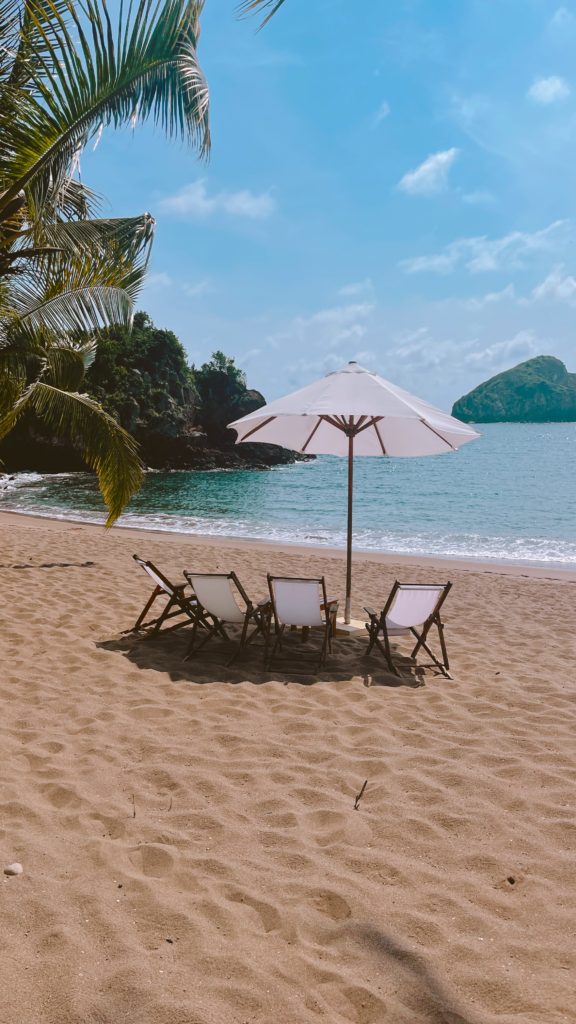 La Duna
Located within the El Careyes Club and Residences, this restaurants serves up savory dishes that are made with locally sourced products and produce. And you can taste it let me tell you!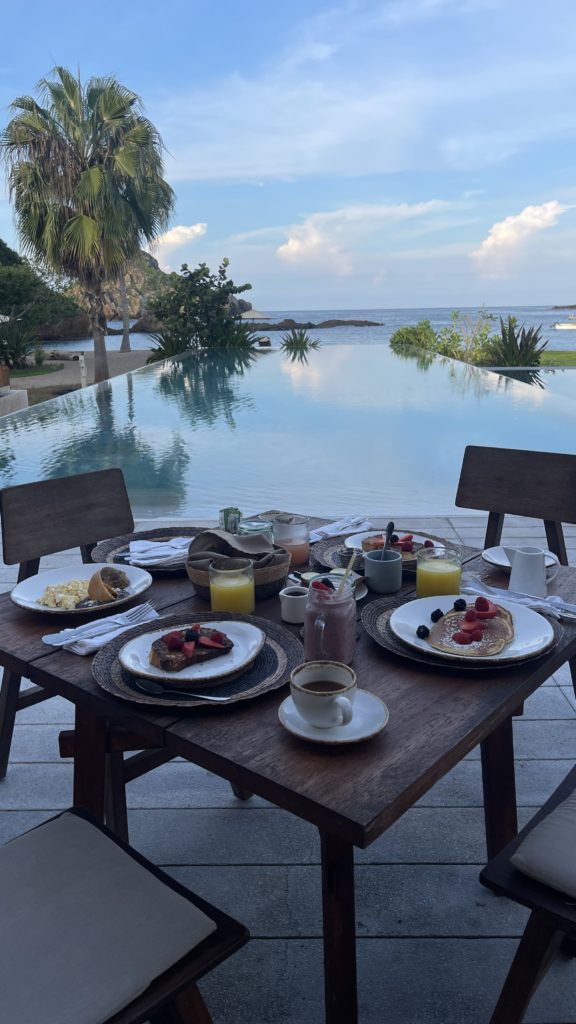 Every dish we had was honestly amazing and had us drooling ( we experienced breakfast, lunch and dinner here so we got a well rounded experience of the type of offerings they have). The plates almost looked like art and because of that you know I had to snap a photo of every dish I ate. See also: hungry husband.
With views of the El Careyes infinity pools and beachfront, the dining experience is further elevated and I very much recommend this place- even if you aren't staying here! If I had to pick my overall favorite meals from this restaurant in Careyes, I would say the breakfast dishes were the best!
Shop My Favourite Vacation Items From Amazon
Pueblo 25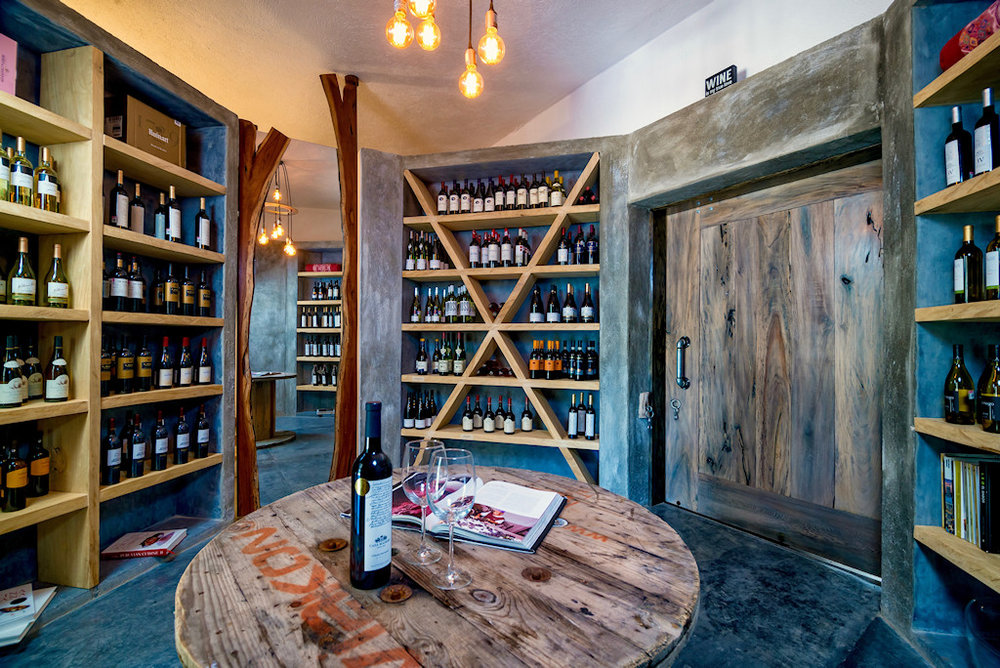 This is another restaurant in Careyes that is not only dining but also an experience itself. It is a one of a kind fine dining restaurant in an exceptional and intimate setting. With just 25 seats, Pueblo 25 creates a sustainable and environmentally forward menu using produce from local fisherman and unique ingredients. The menu changes on the daily and is served up family style.
In god, we trust Pueblo 25 so sit back and just allow the food to come. It also comes with a killer wine list which unlike the food, you can select!
Punto Como
With a name like Punto Como, you can see that the Italian flair is very much present in Careyes! Punto Como is the same owners of Playa Rosa so you can expect the same top notch food and service.
If Italian food isn't your thing (Are you Ok?), they do have plenty of other options on the menu.
It's a lovely place to check out if you want to head into the plaza and away from the beach!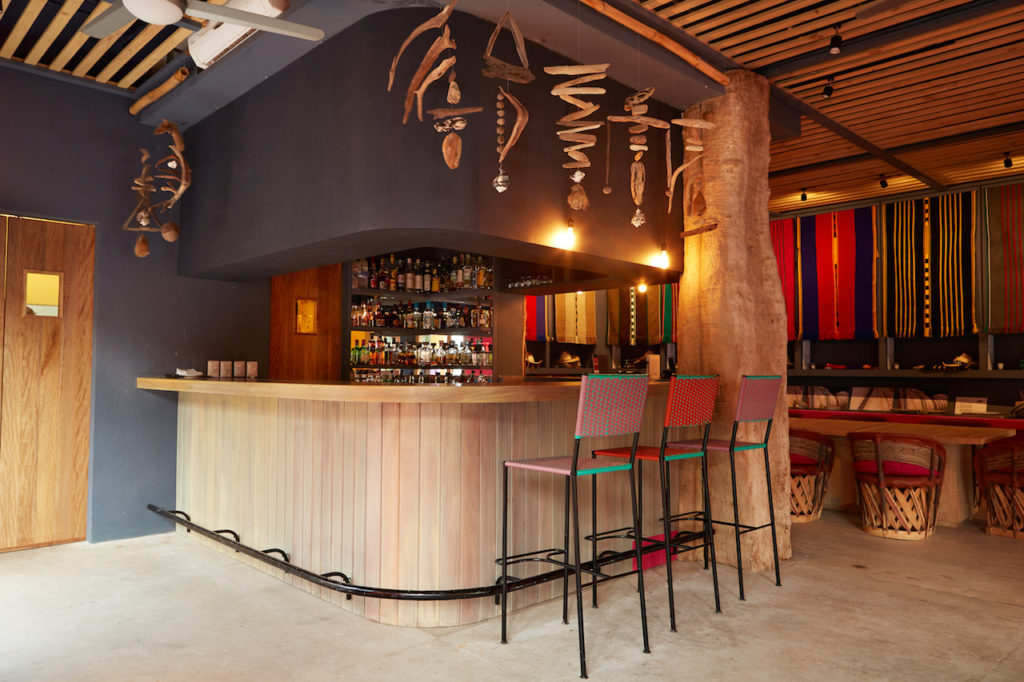 The Best Things To Do in Careyes
The great thing about Careyes is that you do absolutely nothing for 7 days straight except read all of the latest Colleen Hoover novels while drinking cold rose and still have the most special time.
While that was tempting, we travelled there with the kids and frankly, sitting still is just not in our nature!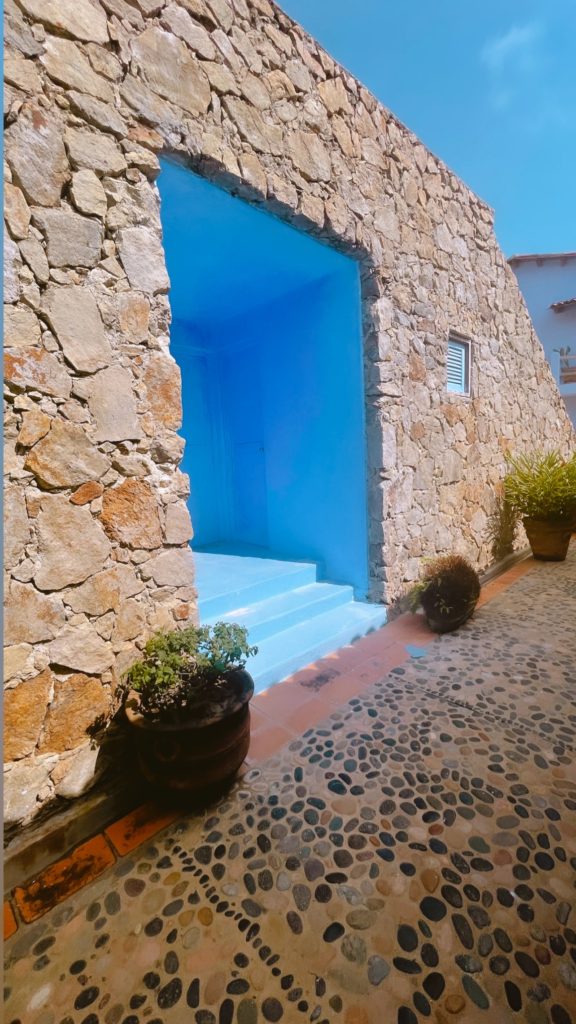 We wanted to feel what Careyes was all about and explore every nook and cranny of this special place. This meant taking walks around where passing through bushes of Bougainvillea put our senses into overdrive. It meant noticing all the carefully crafted details of some of the neighboring homes that had your mind spinning in awe of how something so beautiful can be built. The slow days were filled with small details like this that left a large impact on us.
After spending a few days there we did learn that there is something for everyone here though: families, wellness enthusiasts, jet setters that love 5 star everything, adventurous travelers, culture seekers and design lovers.
Here are some things to do in Careyes above and beyond just soaking up the tiny details and pool lounging..
Do a Sound Bath at Copa de Sol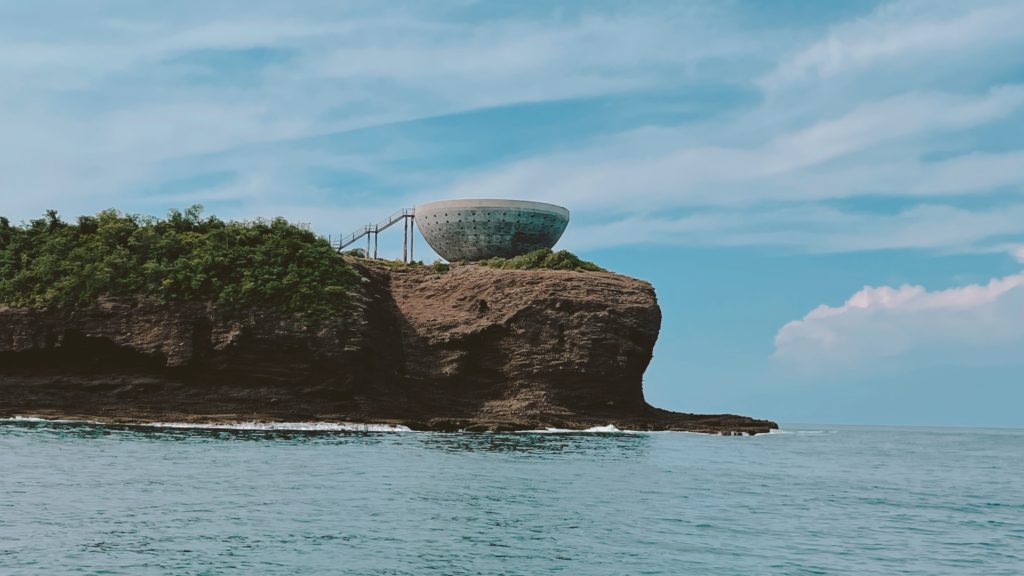 We didn't have a chance to do this but let me tell you that I would come back to Careyes just to experience it!!
We got to view this out of this world structure on our boat tour and I was blown away by it from a distance. I am pretty sure just entering it without a sound experience would have be melting into a transcendental state.
Another fascinating backstory ( which there seems to be a lot of them about how Careyes and it's infrastructures came to be), Gianfranco Brigone had a dream about this structure and manifested it's coming of life. The concrete bowl structure is 88 feet wide and 35 feet tall and sits on the top of a cliff.
Imagine waking up from a deep sleep and saying, "Ah yes I have to build a massive concrete bowl that aligns perfectly with the sunrise and sunset that will have design lovers swooning" and actually have it come to fruition? Pshhh. Very cool. My dreams of not being able to yell when I'm being chased are really not as fun.
Visitors can book a meditation or sound bath here led by a top notch Careyes yoga teacher or sound healer.
TIP:It is advised to book this ahead of time so keep that in mind when planning your visit.
Rent a Boat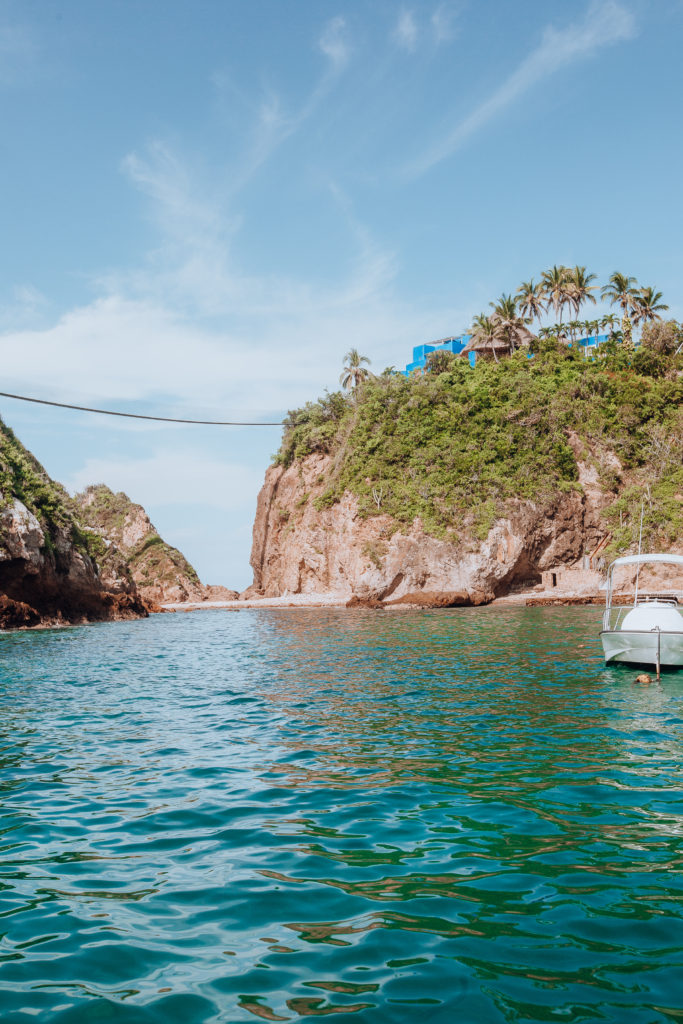 Seeing the coastline of the Costa Careyes area is truly remarkable. It makes you feel like you are in Positano or Cinque Terre with all the colorful casitas and villas popping through! Some of the higher end villa rentals include a boat within their pricing so make sure to keep an eye out for that when searching for a place
The other option would be to rent one on your own which can start at $120 an hour! You can find information on this directly on the Careyes website here
Sea Turtle Release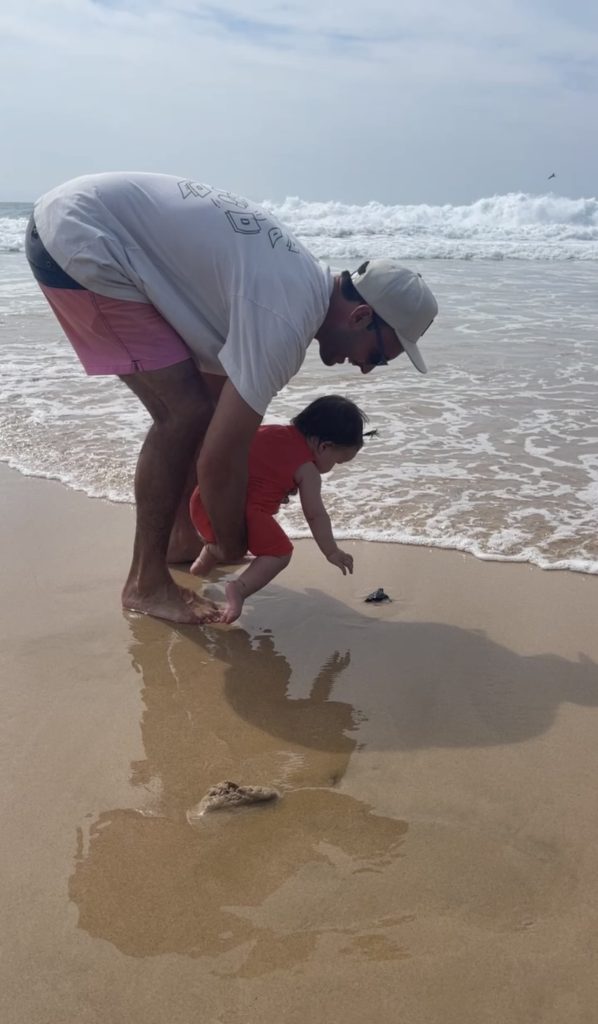 If you are looking for the cutest activity to do in Careyes or are travelling with the kids, taking part in a Sea Turtle Release should be on the list.
There is miles of coastline that is protected to allow for nesting sites of these endangered species to safely release their babies into the sea. To date, the Careyes Foundation (which raises money to support these kinds of initatives) have released over 1.75 million newborn sea turtles from four different species (Olive Ridley, Black, Hawksbill, and Leatherback) safely into the ocean. *Cue the happy tears*
This is something that happens seasonally- from August to December roughly.
Other Activities to do in Careyes: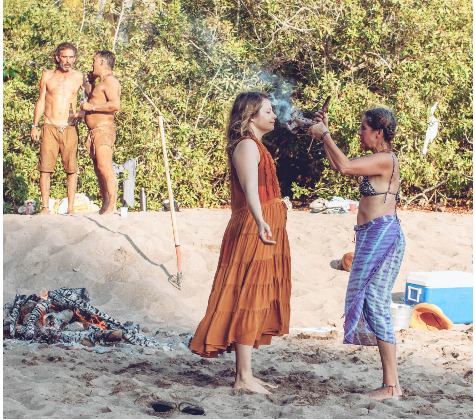 Attend the yearly "Ondalinda Festival" which is kind of like a Burning Man but much much cooler
Golfing at the nearby Four Seasons
Whale or Dolphin Watching
Sea Activities such as Paddle boarding or Kayaking
Polo Lessons (available from November through April) or you can simply watch a match!
Wellness Class such as Yoga or Pilates
Horseback Riding
---
With the neighboring Four Seasons opening later this year and more infrastructure developments in the works, Careyes will be more on the radar.
Though word is getting out about this jewel of a place and more things are happening in the area, the founders and developers of Careyes want to always keep this place and their community exactly what it has always been intended to be- a truly magical, private, exclusive, serene slice of heaven.
I often find myself thinking about it's beauty on random afternoons and can fully say that it has a special place in my heart now. See you again, Careyes…I am sure of it xo
Helpful Hints for your Visit to Careyes Mexico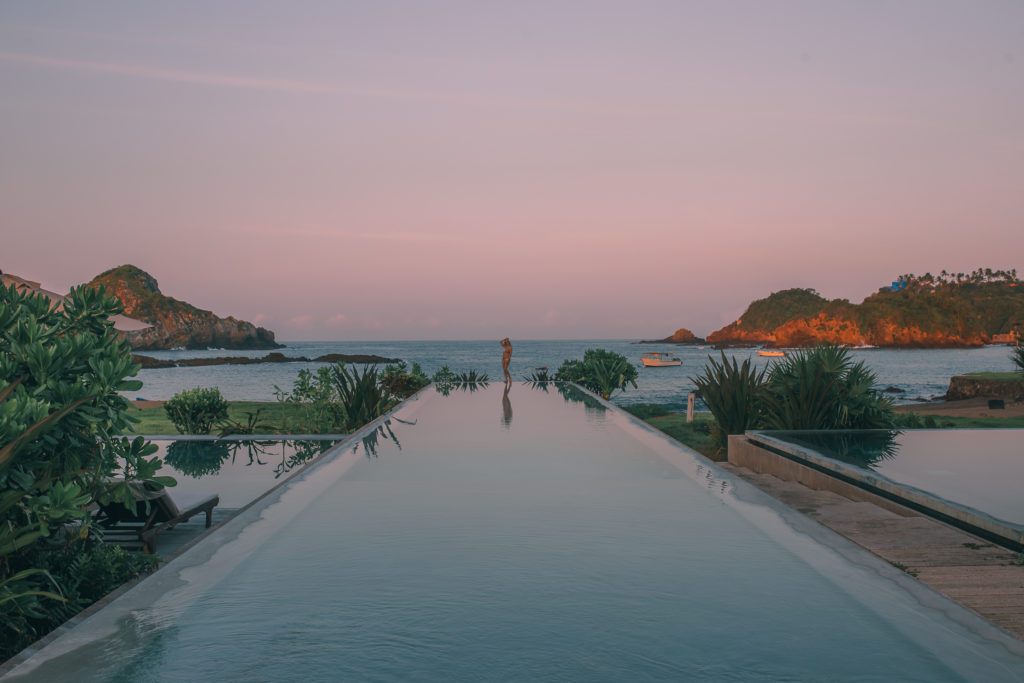 There are no grocery stores in Careyes or markets so it is best to stalk up on alcohol, water or snacks before getting there ( if your villa or accommodations are not doing all the shopping for you that is). There are a ton of stops on the way from Puerto Vallarta and the Manzanillo airport.
Most of the restaurants accept credit cards but it is best to bring some Pesos along just in case.
The restaurants here are similar to pricing in New York City, LA, Toronto etc.
If you are travelling with a baby, bring your carrier as the path from El Careyes to Playa Rosa for example is not stroller friendly. It is an amazingg little walk and having a carrier will allow you to enjoy it more!
PIN THIS POST