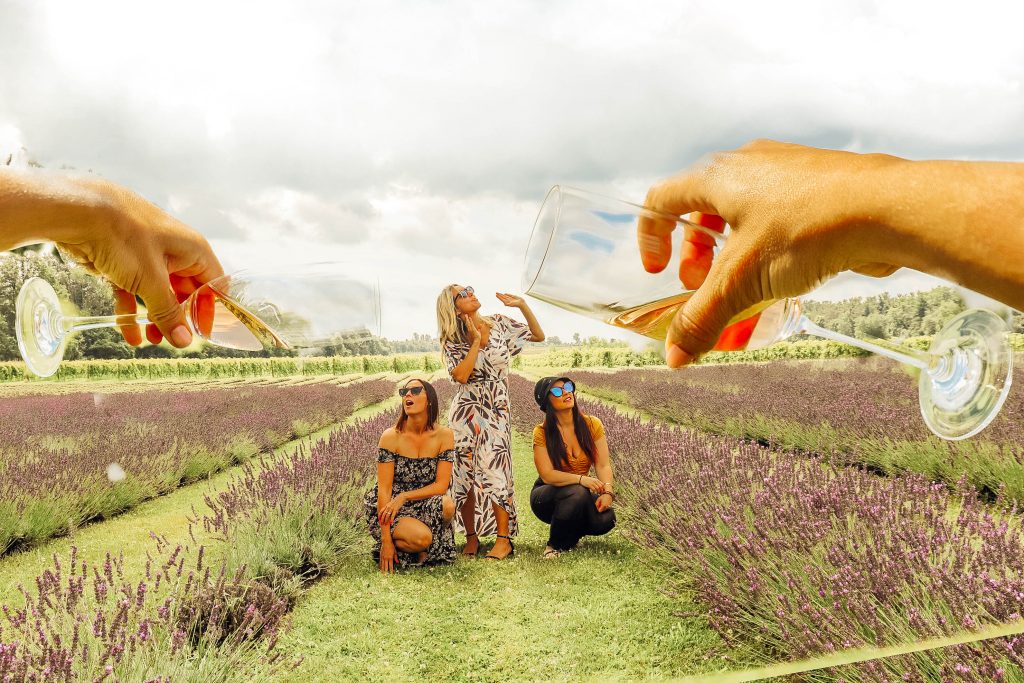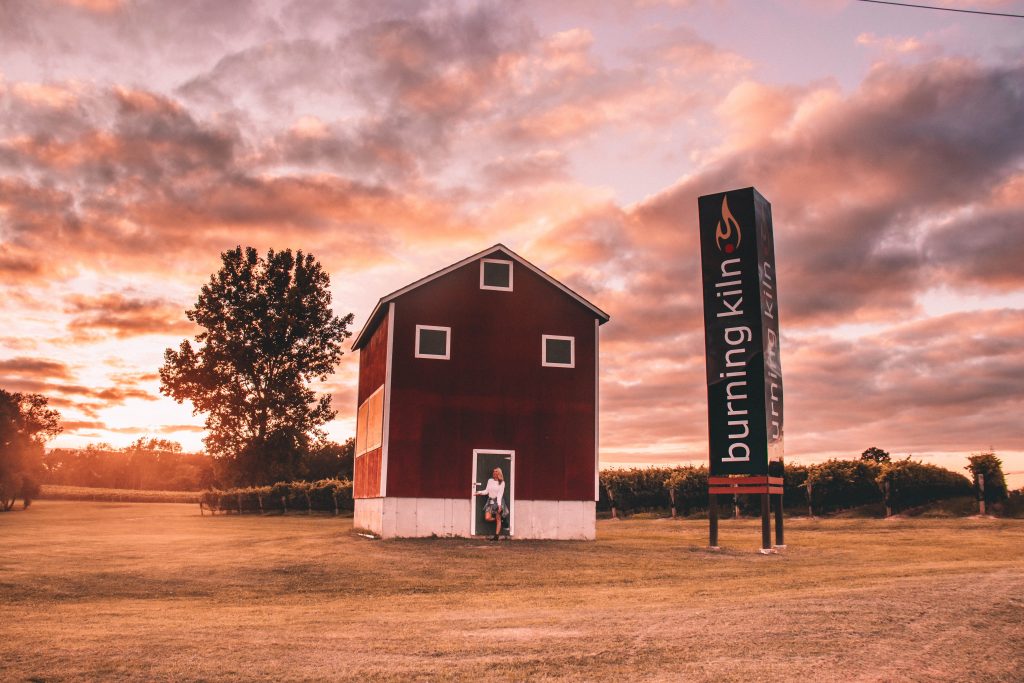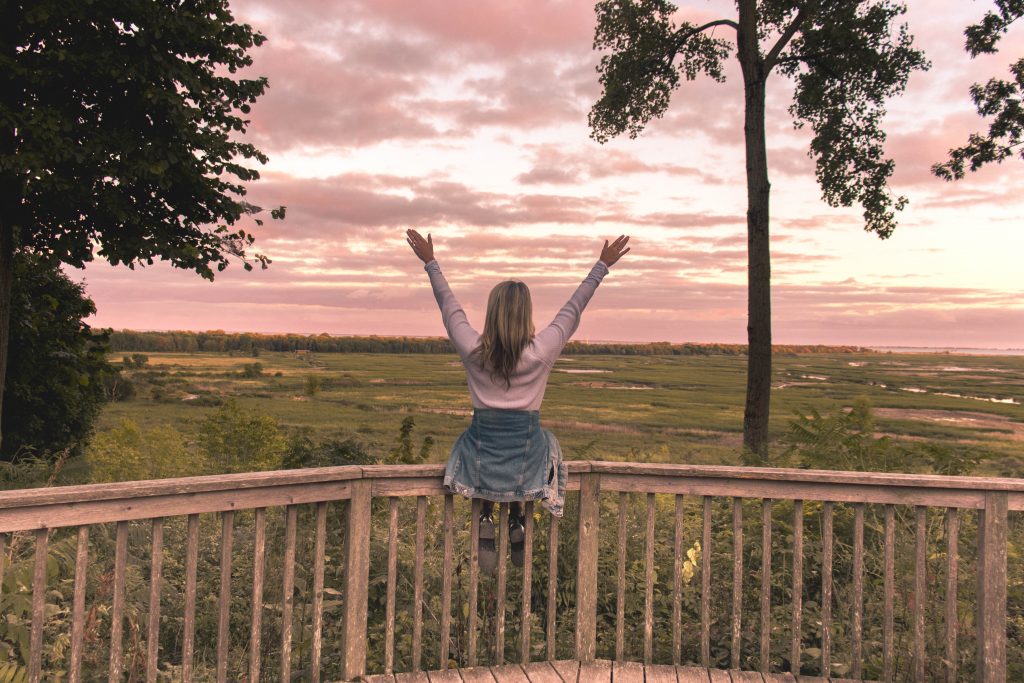 Every time I travel, I am proud to say where I am from! And places like Norfolk County, an hour drive from Hamilton, are one of the reasons why.
We truly live in such a diverse region where we are close to Toronto, Bruce Trail Escarpment, Niagara Falls, the wine regions of Prince Edward Country, Niagara on the Lake and my new favourite out of all of them: Norfolk.
Tucked along Ontario's Southcoast of Lake Erie, the region offers something for everyone. From 5 star dining experiences, to wine tours, to exploring some of the GTA'S best beaches, it is truly a place where I will be returning several times a year.
AMOUNT OF DAYS NEEDED THERE
You can easily spend a week there if you want to stay along the beach and do the wineries but can also just spend a day there. Depends where you are coming from! If you are from the GTA, I would recommend 2 days/1 night!
HOW TO GET AROUND
You can definitely drive from one winery to the next but that is zero fun if you ask me. YOU ARE IN WINE COUNTRY AFTER ALL! I would highly, highly recommend booking an epic tour with Ride the Bine and have one of their guides drive you to the best places in the county…all in their comfy Shuttle Bus. Not only are they super knowledgeable but the bus is spacious…we all have that one friend who likes to get a little close for comfort after a few wine tastings!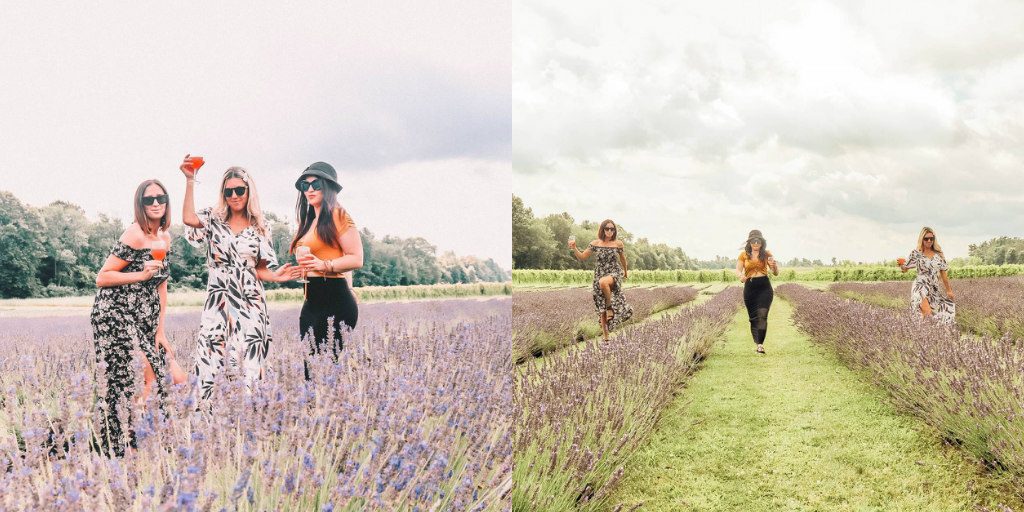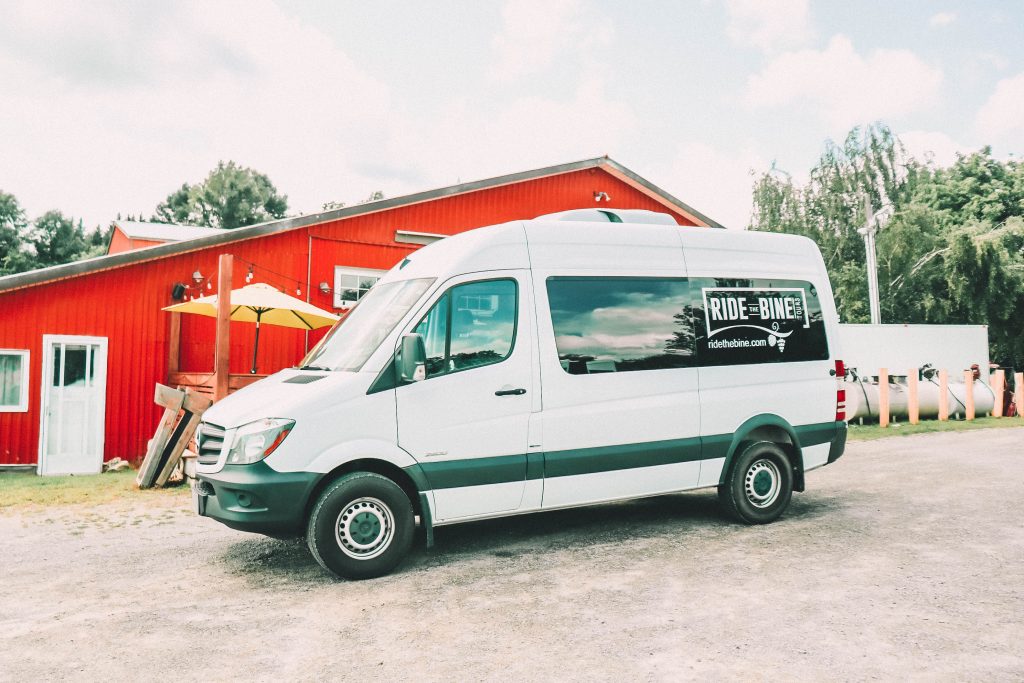 WHERE TO EAT & DRINK
This is one of the most popular restaurants and wineries in the area….and for good reason!! The food is next level. We decided to do some sharing plates so we could try a little bit of everything and I'm so, so glad we did. The Lamb burger was honestly one of the best I have ever had. Melt.in.yourmouth. Their wines have also won numerous awards…even in France and you know how snobby the French can be with their wines!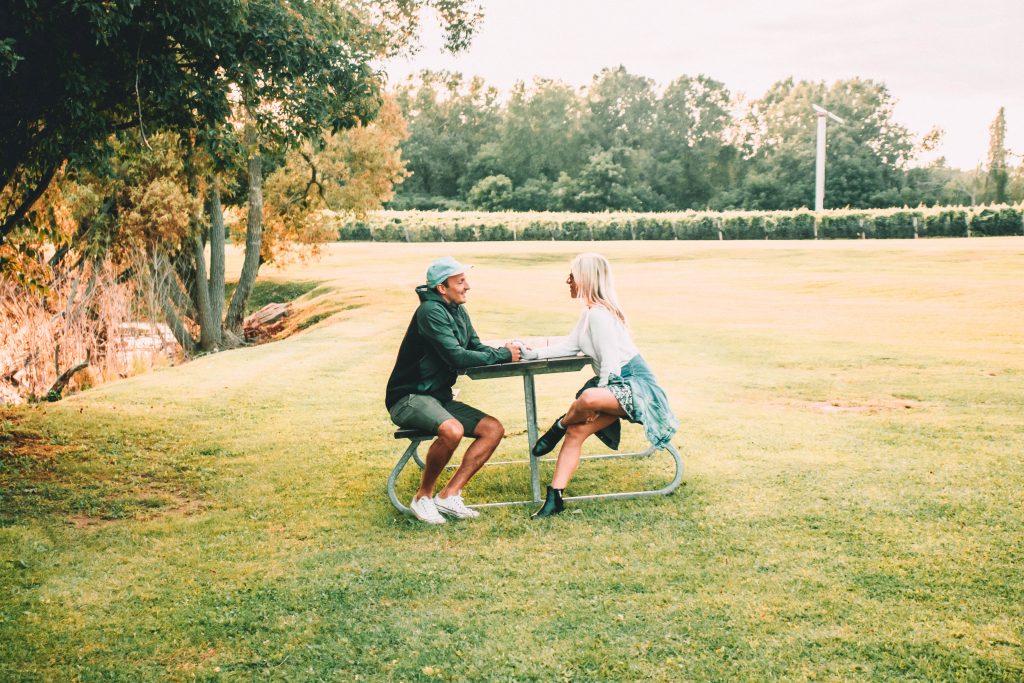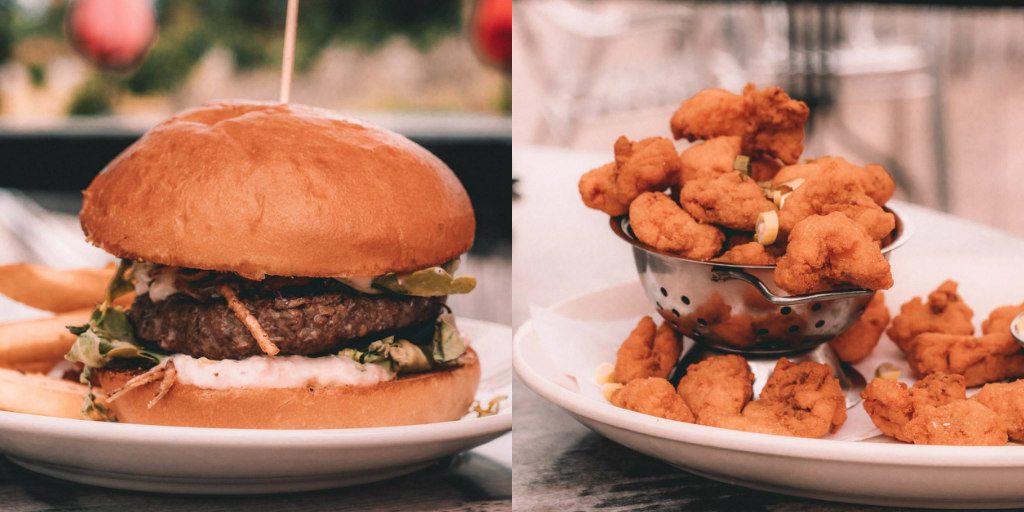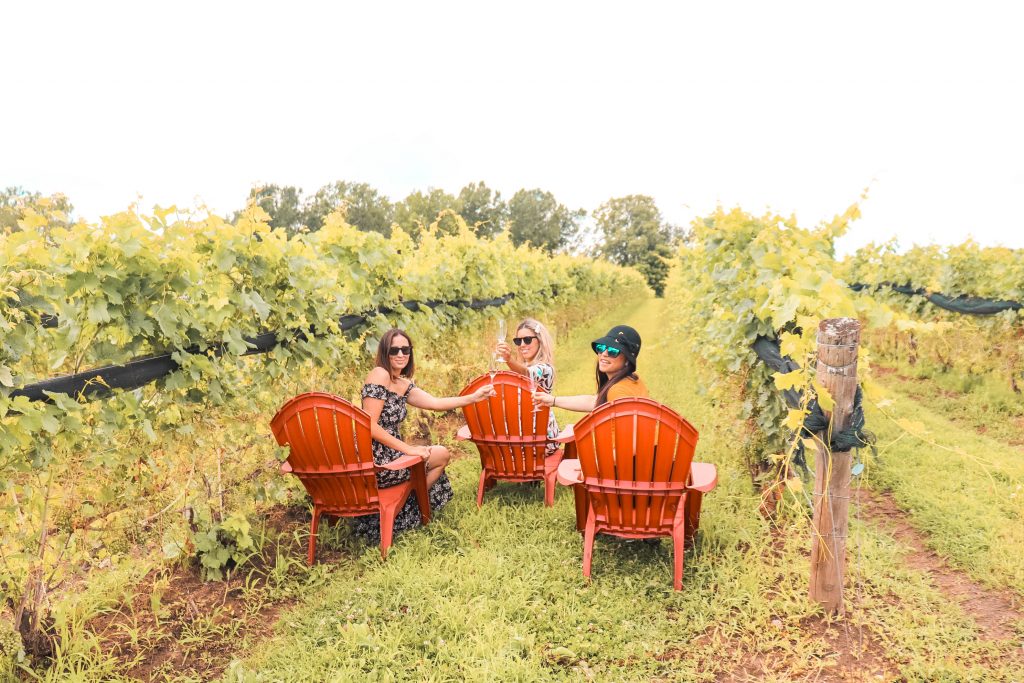 Set in an old barn, this brewery makes you want to snap about 4893 photos! It is decked in eclectic pieces that made me feel like I was in an antique shop! The barn is two levels and I personally loved the cozy little nook on the top level where you can also play some board games!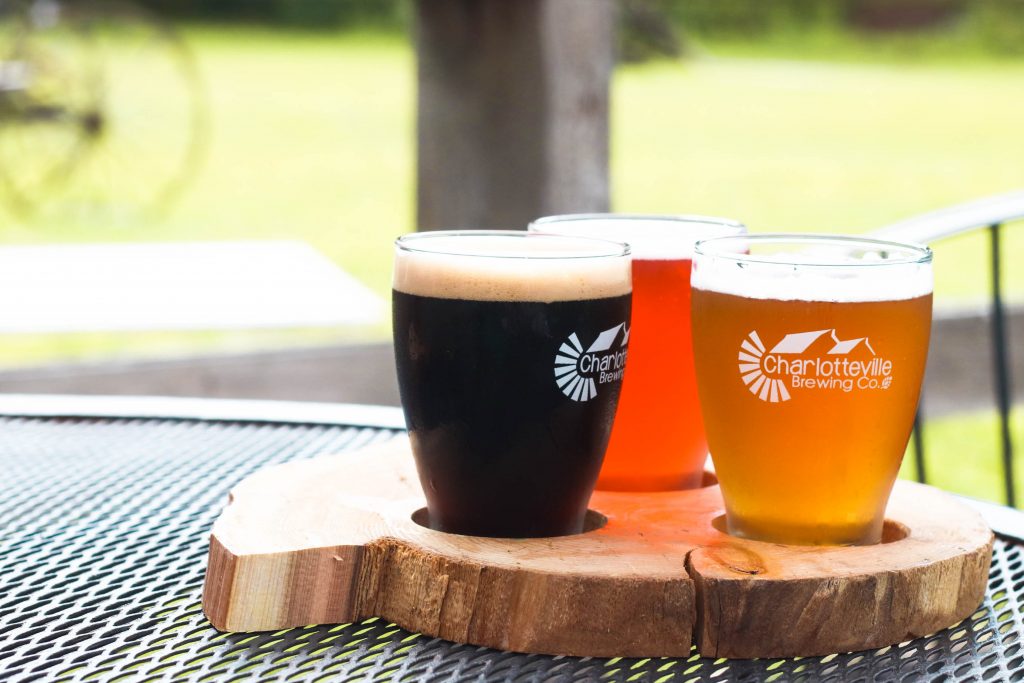 Transformed from an old elementary school, this brewery is all sorts of cool! The owners who spent time in the Netherlands and gained inspiration from European style beer halls, created a casual/hipster vibe space that makes you want to hang out there all day! They not only have handcrafted Belgium ales but they have local wine, kombocha and some menu items! They also have a Pacman machine…i repeat- a pacman machine!!! I would recommend this place for a weekend brew or a night time hang! They have weekly events which pack the place.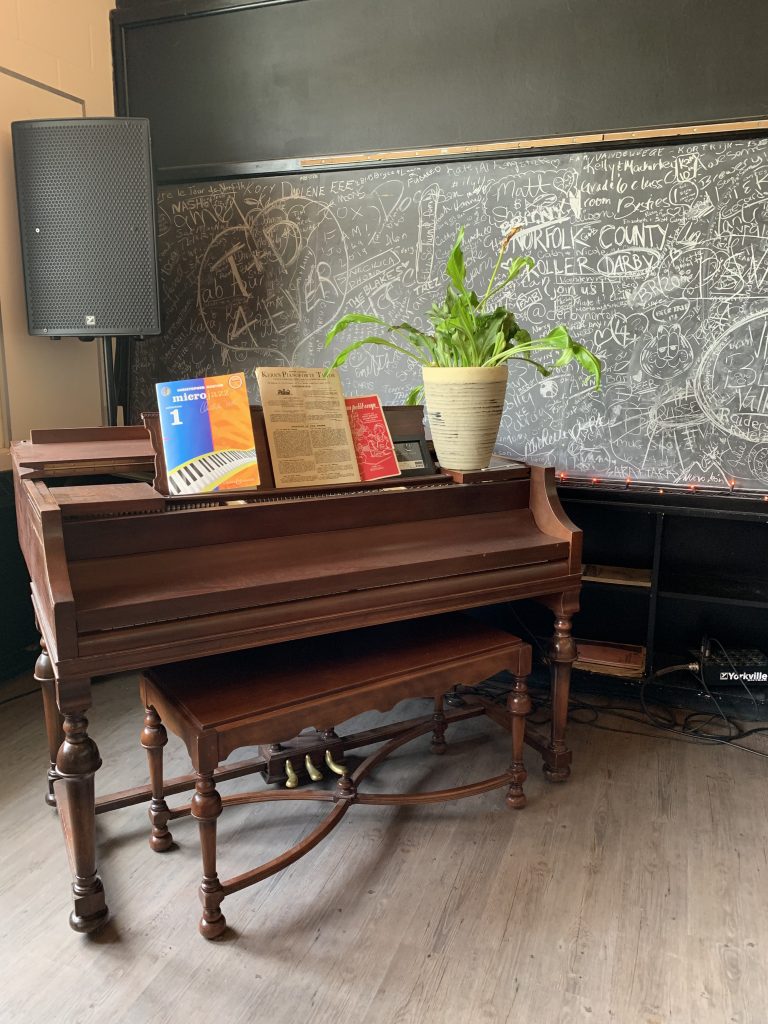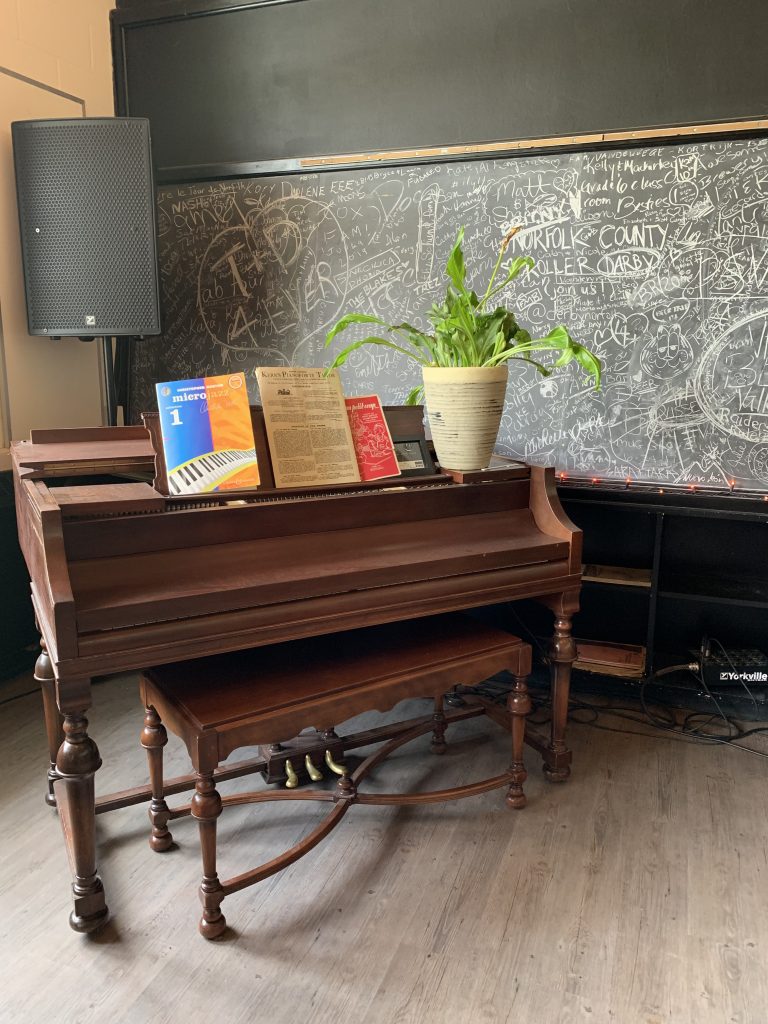 Lavender fields paired with the most DELICIOUS cider I have ever tasted, sends me into a dream like state when thinking of Bonnie Heath Lavender Farm! Not only do they have delicious beers, ciders, cute picnic tables, and chacuterie boards to munch on, but they also have a great store where you can pick up all sorts of lavender items!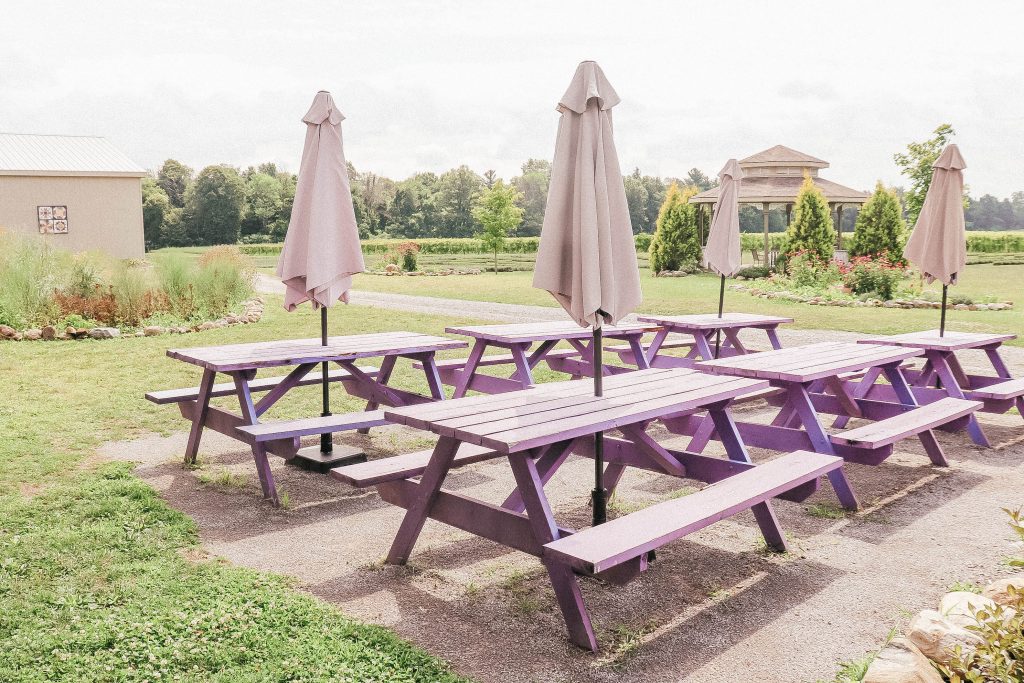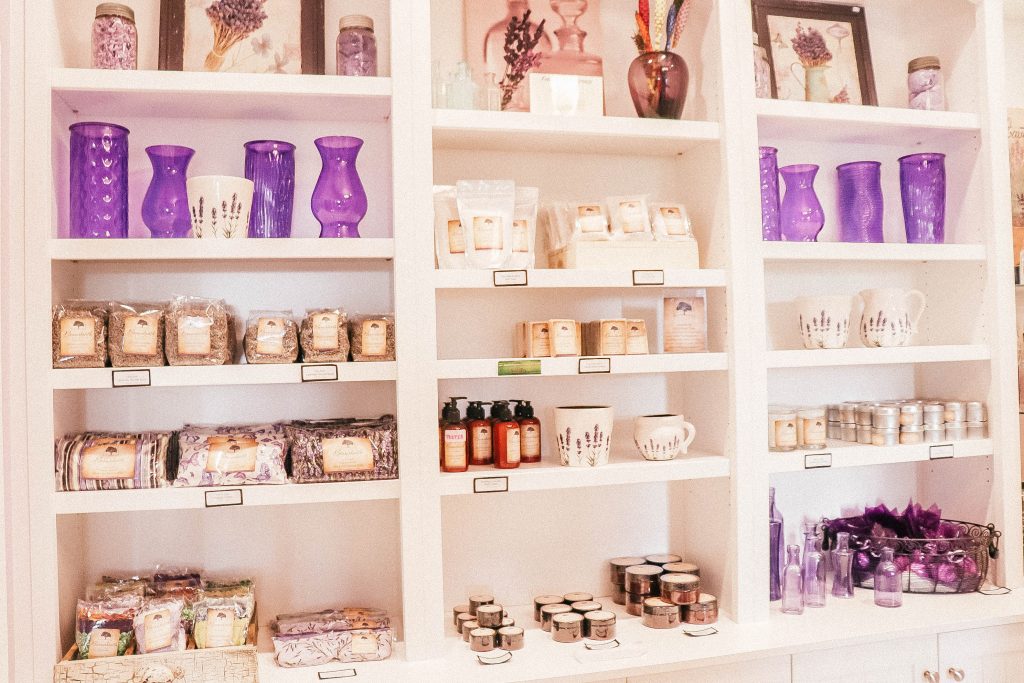 OTHER PLACES TO CHECK OUT:
David's (upscale), Long Point Eco Adventures ( their fish tacos were so, so tasty!), The Beach House, Country Folk, Lago Trattoria
WHERE TO STAY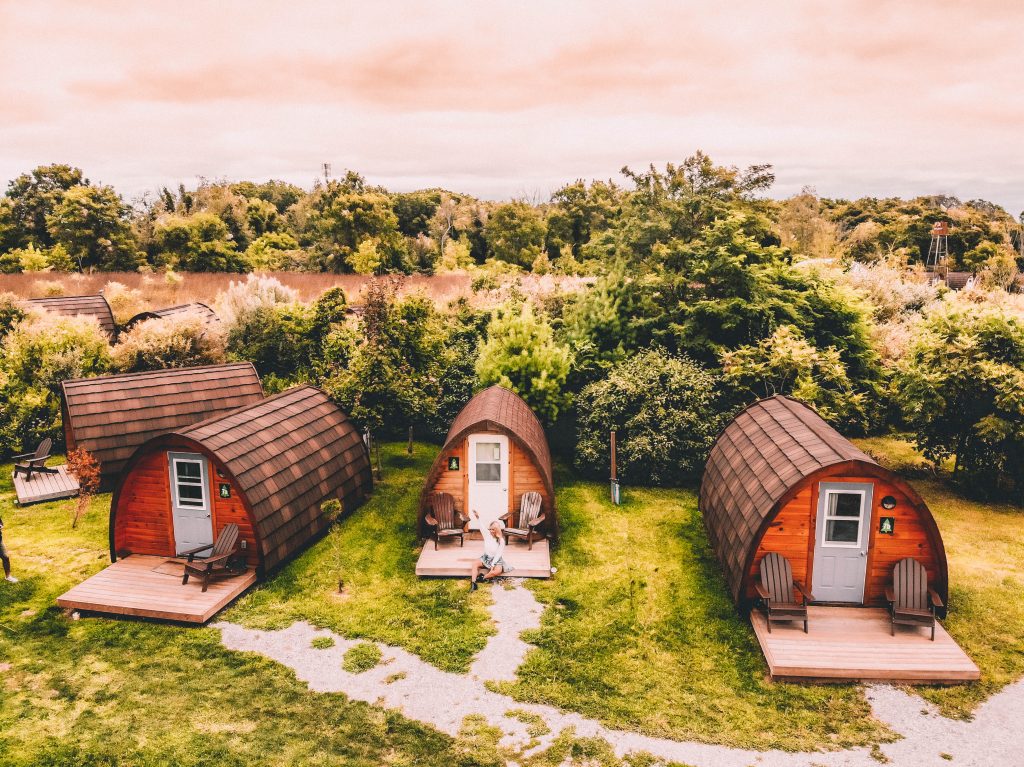 LONG POINT ECO ADVENTURES- Clearly I am biased as this is where I stayed but I am pretty sure I am not alone in saying this is the best place to stay! You can read my full review HERE!
AIR BNB OR BED AND BREAKFASTS- There isn't many hotels in the area but bed and breakfasts and Air bnb's are a plenty! Check out Air Bnb HERE and get $34 off your next stay
WHAT TO DO
ZIPLINING– Turns out you don't have to go to Costa Rica to zip line! The incredible property at Long Point Eco Adventures offers a 2 hour zip lining tour. Not for the faint of heart, this tour takes you on a diverse route through the Norfolk forest. The tour includes suspension bridges, some climbs and hilarious guides!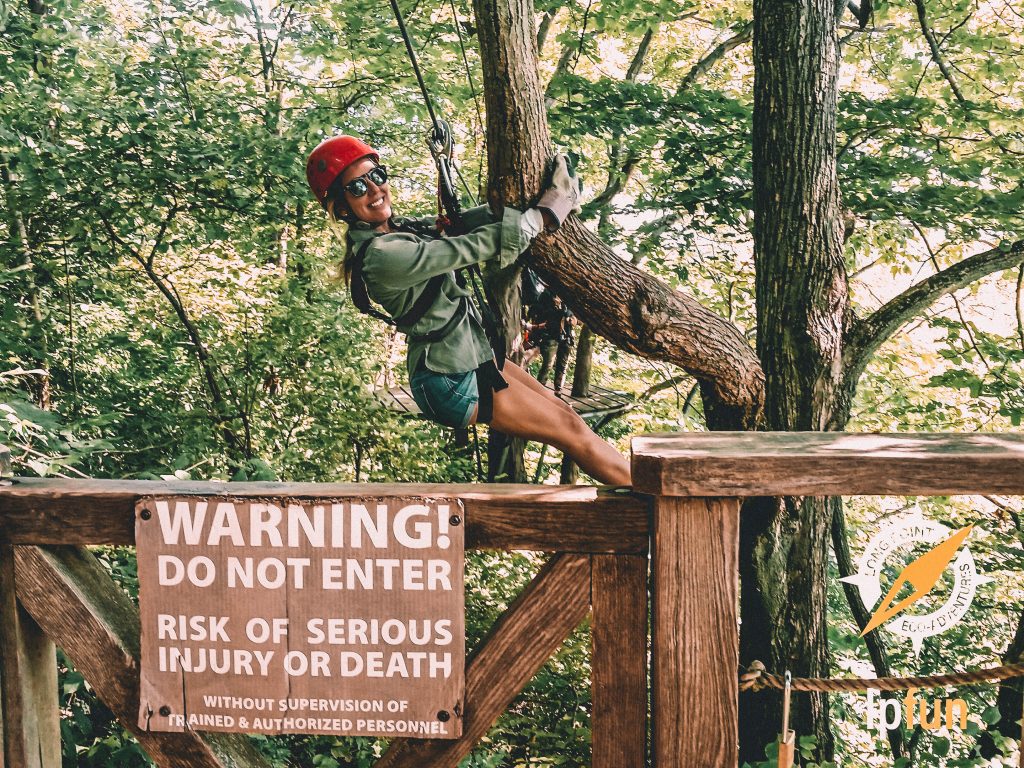 RIDE THE BINE TOUR– Ditch your own wine tour route and let the wonderful ladies behind Ride the Bine do it for you! My girlfriends and I did a tour over the summer and had the absolute best time. Our guide Amanda asked us if there was any particular things we wanted to do and worked the tour around some of the places we mentioned that we wanted to hit! The girls were born and raised in Norfolk and not only know the up and coming places but truly have a vast knowledge of the region. They have a variety of different tours you can go on! Would be pretty awesome for a bachelorette party, girls day, work retreat or even a day with your entire family! Bonus point: They take tons of photos of the entire day…..which is especially nice after stop 4! hahaha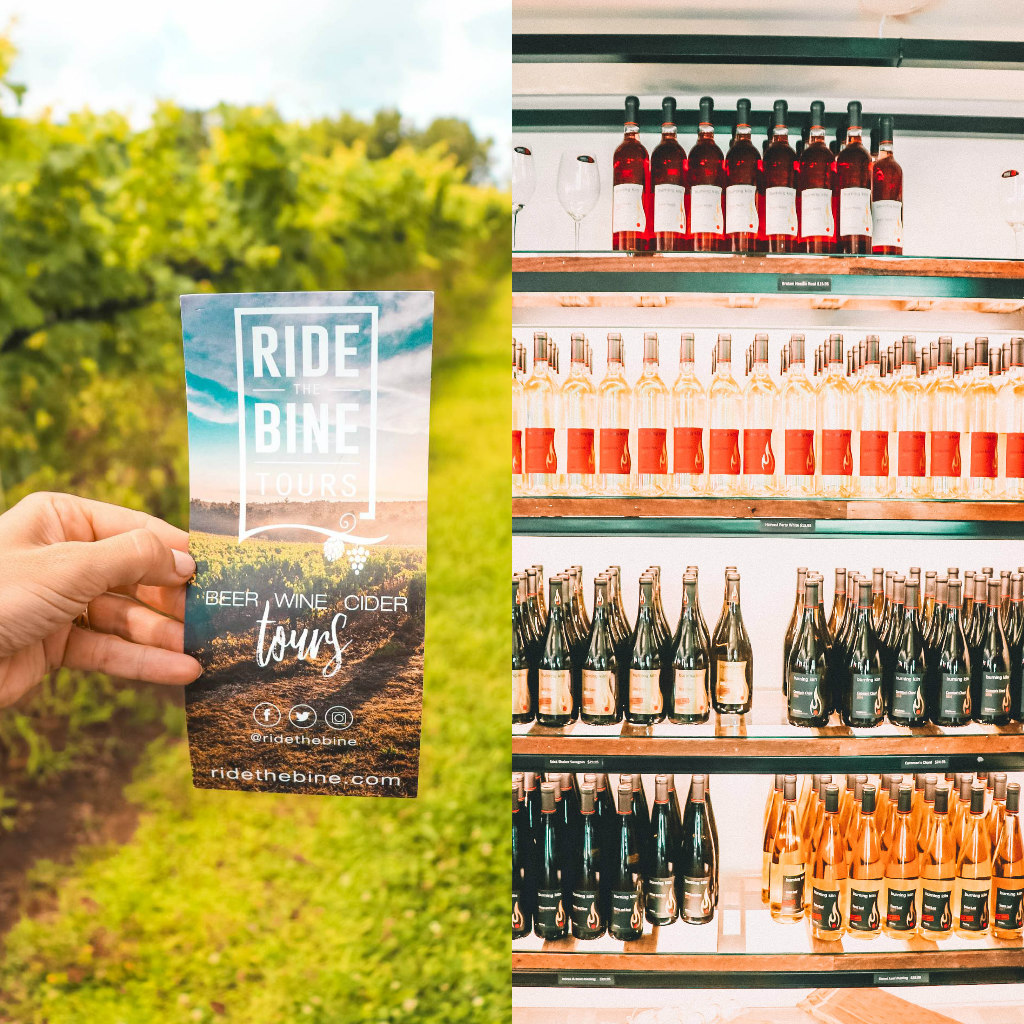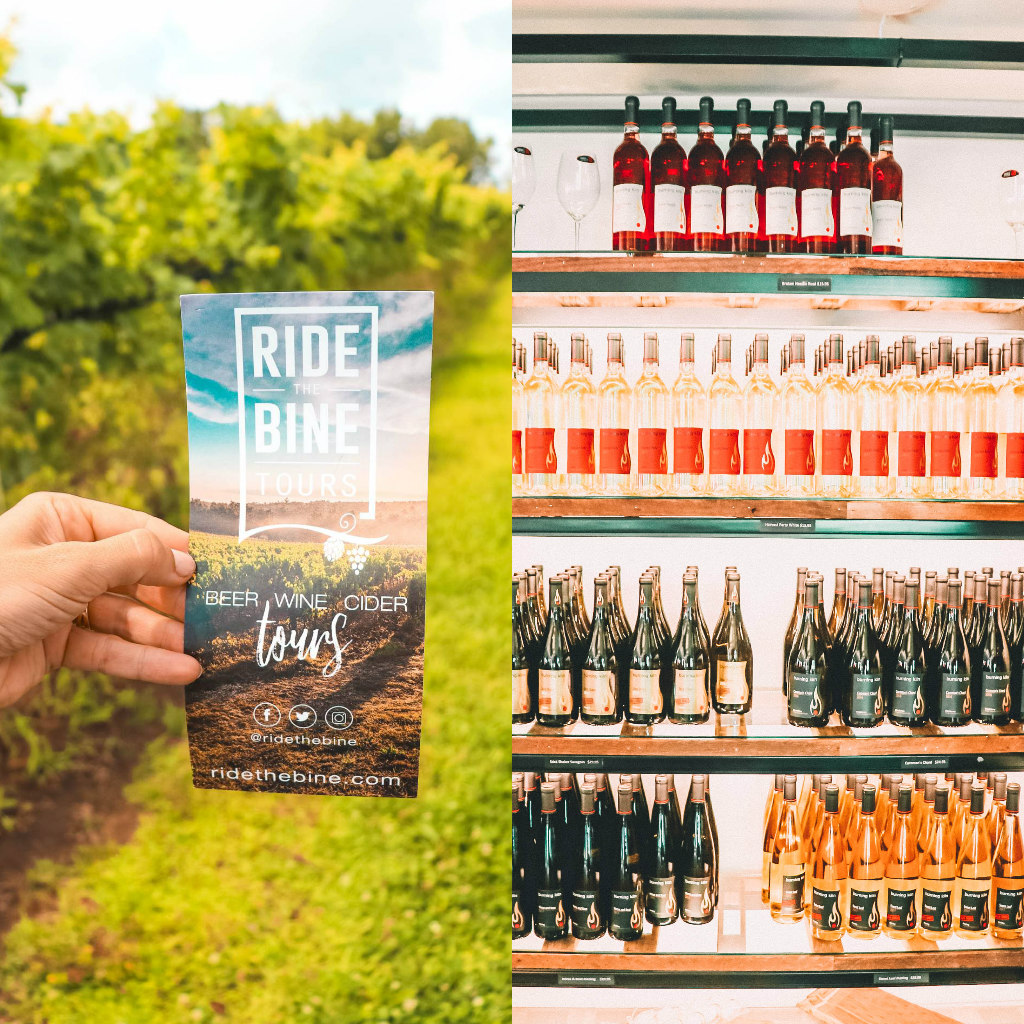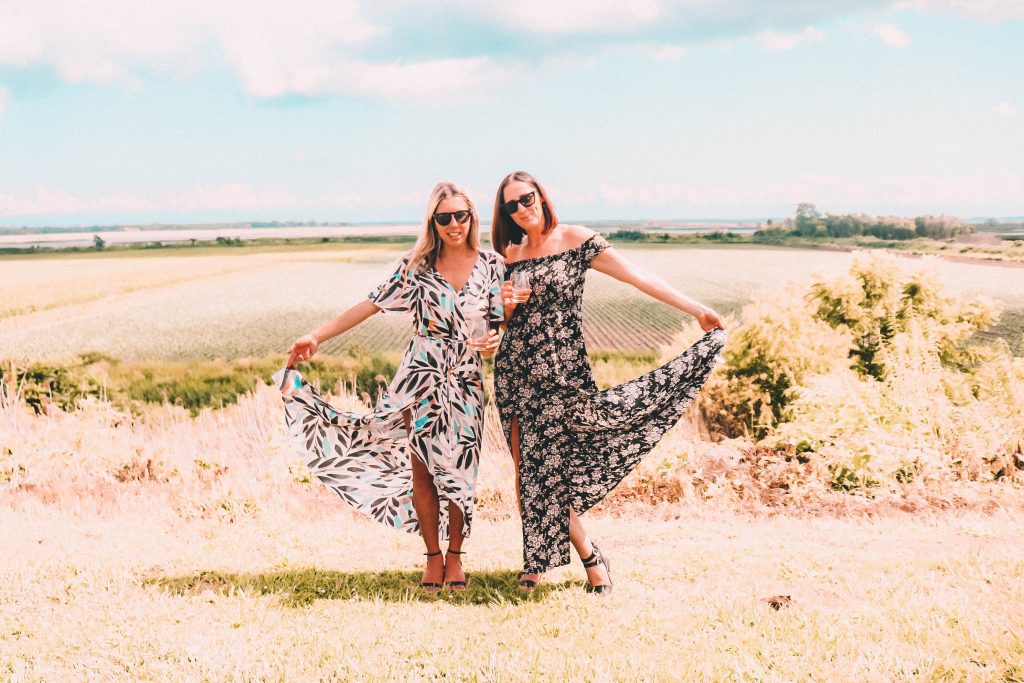 HIT THE BEACH– Norfolk County is home to Ontario's best beaches. Period. The beach at Long Point truly looks like you are somewhere in the Caribbean with light blue waters and beautiful light sand. There is also Port Dover which is an incredibly fun little beach town with lots of booming restaurants and shops to hit up as well!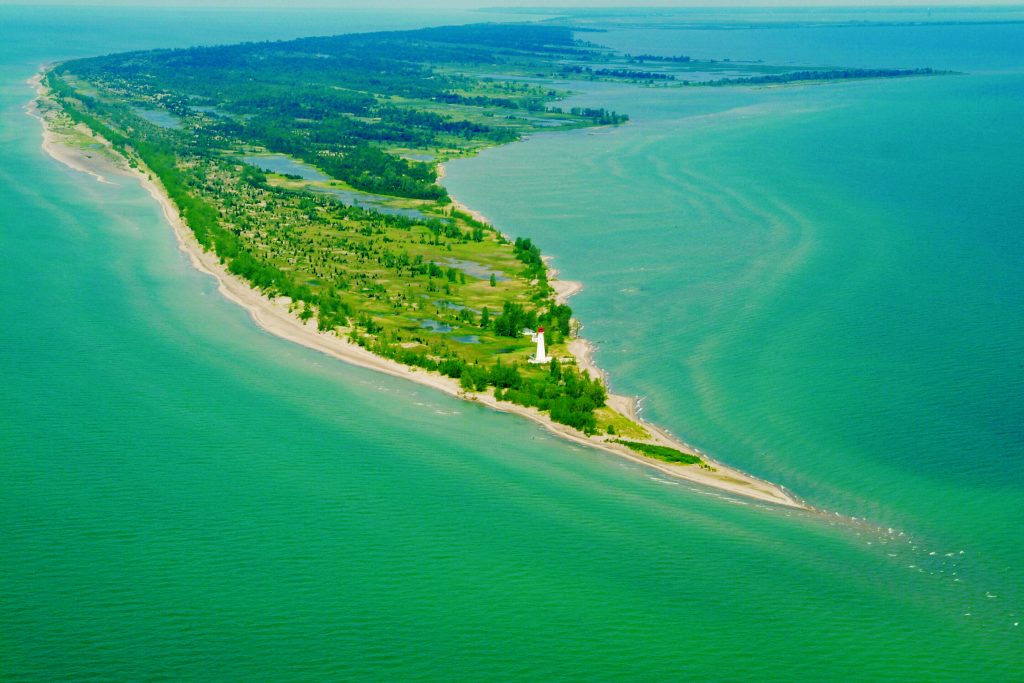 STAR GAZING TOUR– While staying at Long Point Eco Adventures, we got cozied up and spent the night next to the campfire. We couldn't believe our eyes when we looked up at saw the sky. So clear. So bright. Thankfully, we got up close and personal with it shortly after on the Observation deck that they have on the grounds. Equipped with a 16 inch in-dome telescope, you can see the milky way SO clear and the tour is led by an astro-science specialist!
MORE WINERIES & BREWERIES: You can spend days on end hitting up the wineries and breweries in the area! Some other favourites that we tried were: Blueberry Estate, Inasphere Wines ( love their little vegetable stand out front too- amazing produce!) and Ramblin' Road Brewery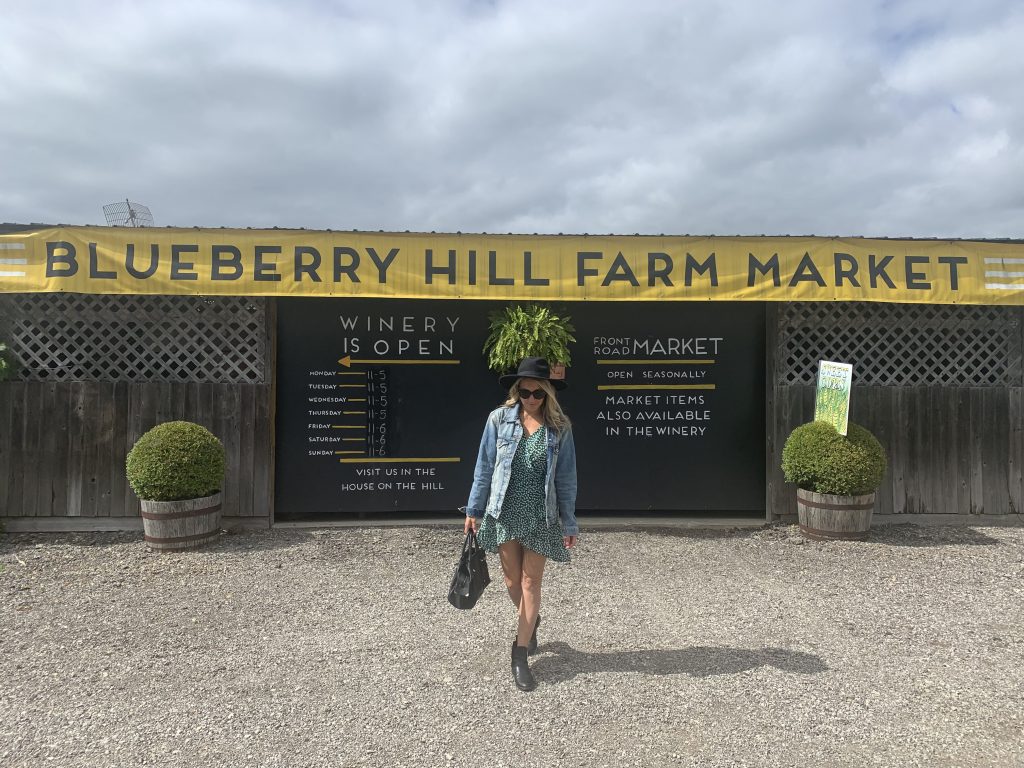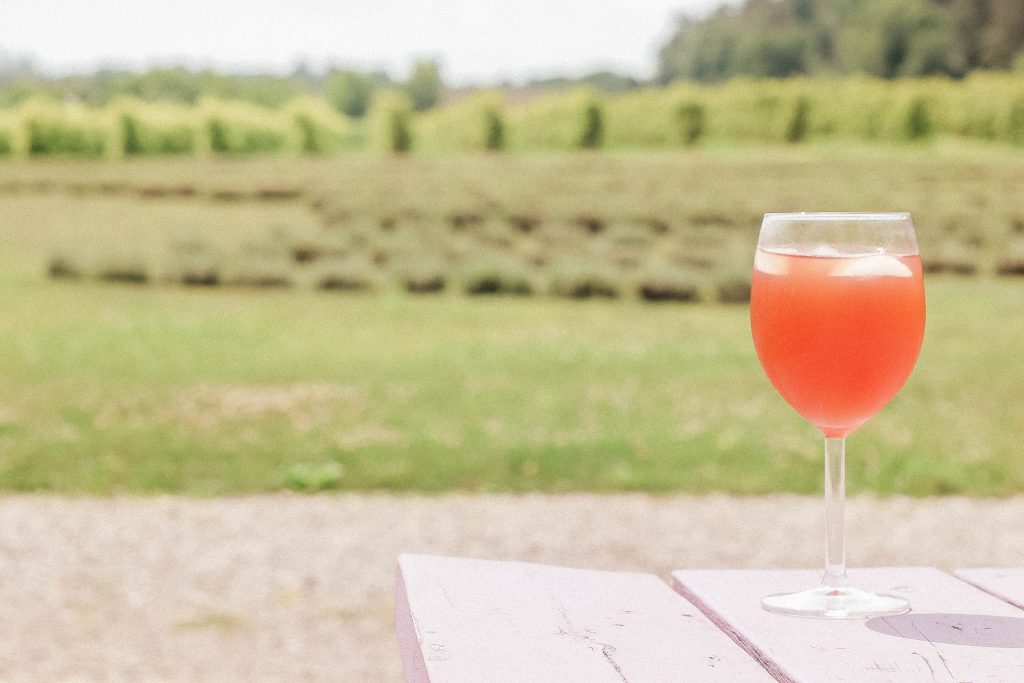 If you are looking for additional information on Norfolk, check out the Tourism board website for more great recommendations!