There are so many cute places to go Strawberry picking in Hamilton! I went for the first time during COVID and although I was looking for just about ANYTHING to do – I thoroughly enjoyed the whole experience and now continue to go every year since.
Strawberry picking is such a fun activity to do with your kids or family this summer so round them up, put on some SPF and hit the fields.
Not only is this a fun activity but the taste of local strawberries and even the look for them are so much better than the ones from the grocery store ( Seriously grocery store strawberries have doubled in size over the years!). Bonus points that you get to support some local farmers!
When Is Strawberry Season In Canada And When The Best Time To Go Strawberry Picking in Hamilton?
Strawberry picking seasons starts around Mid May to the end of July! This all depends on how the weather has been though but this is generally the time frame.
Here are the Best Places To Go Strawberry Picking in Hamilton
#1. Lindley's Farm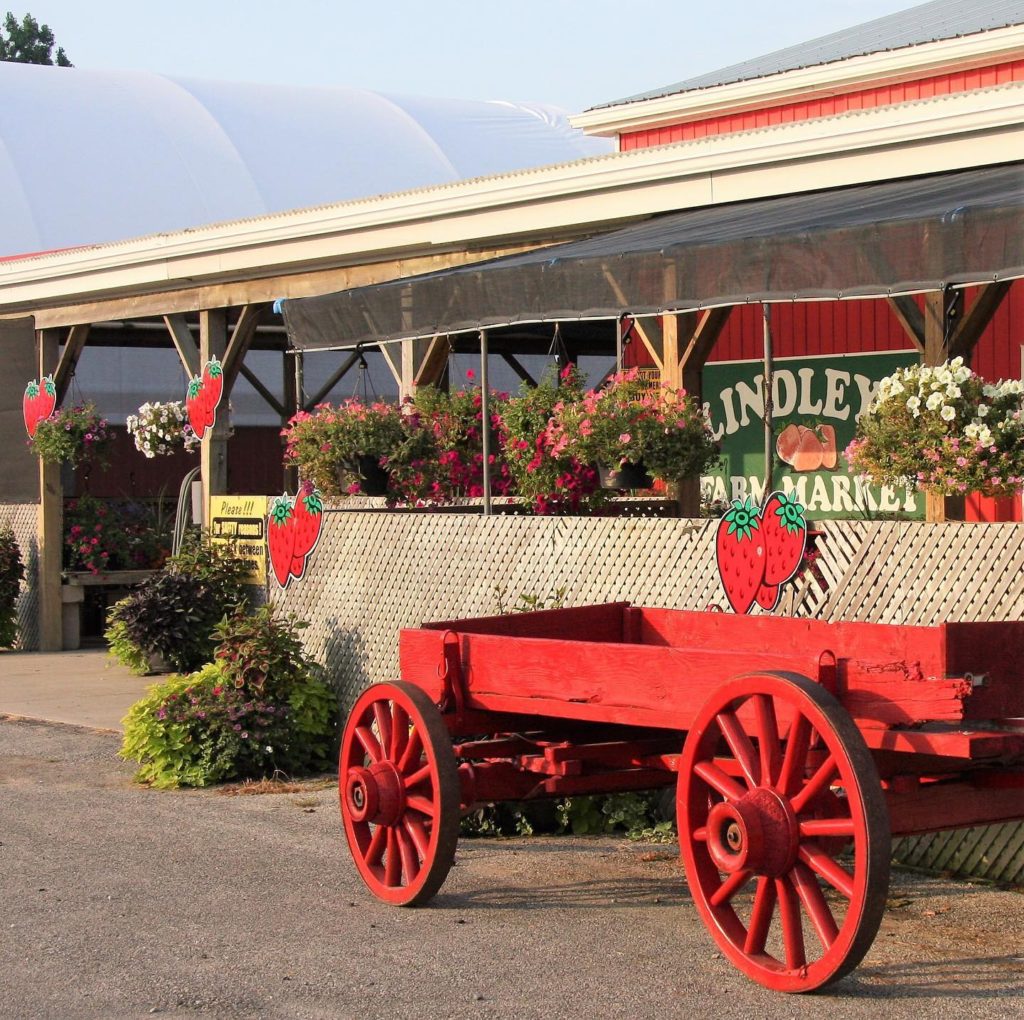 Address: 900 Fiddler's Green in Ancaster, Ontario
This orchard is situated right off the highway making it very convenient to visit! This is my personal go to place for strawberry picking and I often pair it with a visit to their cute market where I stock up on other local fruit and vegetables.
I found the way they had everything set up here ( parking, where you get the cartons etc) very organized and efficient!
At Lindley's Farm, you also can pick your own red and black raspberries, red and black currants and gooseberries
HOURS: 8AM-2PM
COST: 6 qt for $22, $16 for 4qt, $13 for 3 qt, $9 for 2 qt ( the 6qt bucket holds approximately enough strawberries to make 4 pies or so if you are looking to bake!! We did this last year)
Quick Links: Shop My Favourite Amazon Gear
, , , ,
#2. Brantwood Farms- Strawberry Picking in Paris, Ontario: 15 minutes from Hamilton!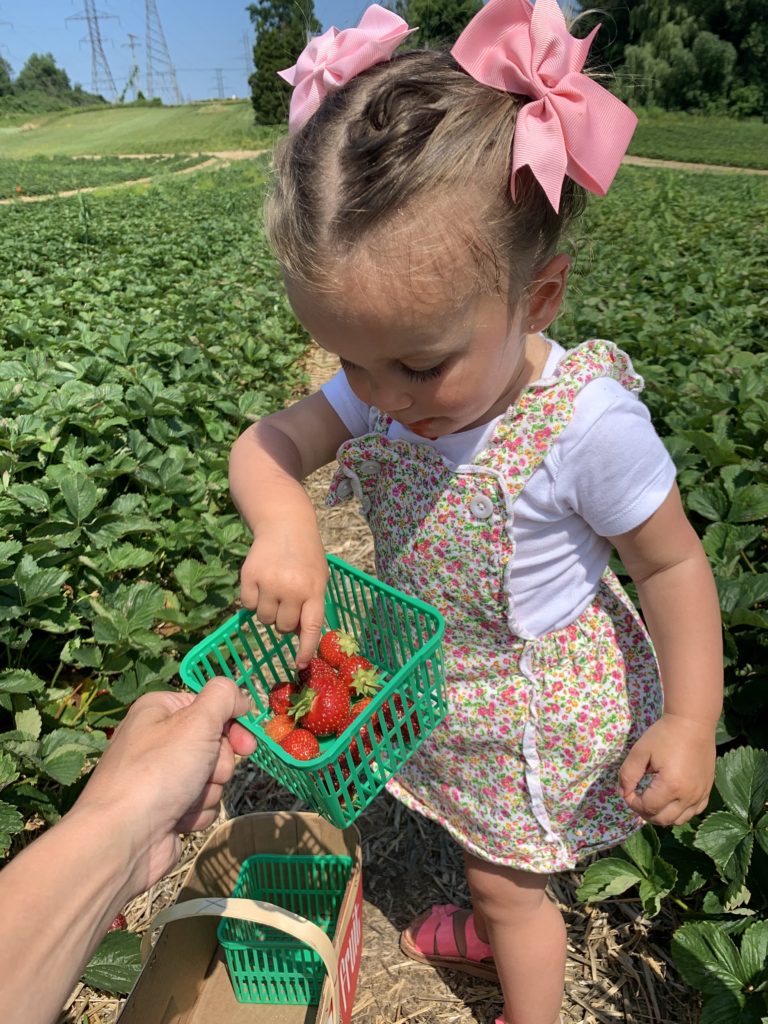 Address: 89 George Road, Paris, Ontario
Though Brantwood Farms is technically in Brantford/Paris, it is only a 15 minute ride or so from Hamilton via the highway.
The fields this year are about 5 minutes from the main shop of theirs so make sure to put in the exact address above versus "Brantwood Farms". The fields overall are expansive so you don't have to worry about things being picked over!
OPENS: June 17th
HOURS: 8AM-7PM Daily
COST: $3.50 /L
This place does so many fun things for every seasons so if you don't make it here for strawberry picking, make sure to visit them in the Fall where they do pumpkin patches, haunted houses and hay rides.
#3. Murphey's Country Produce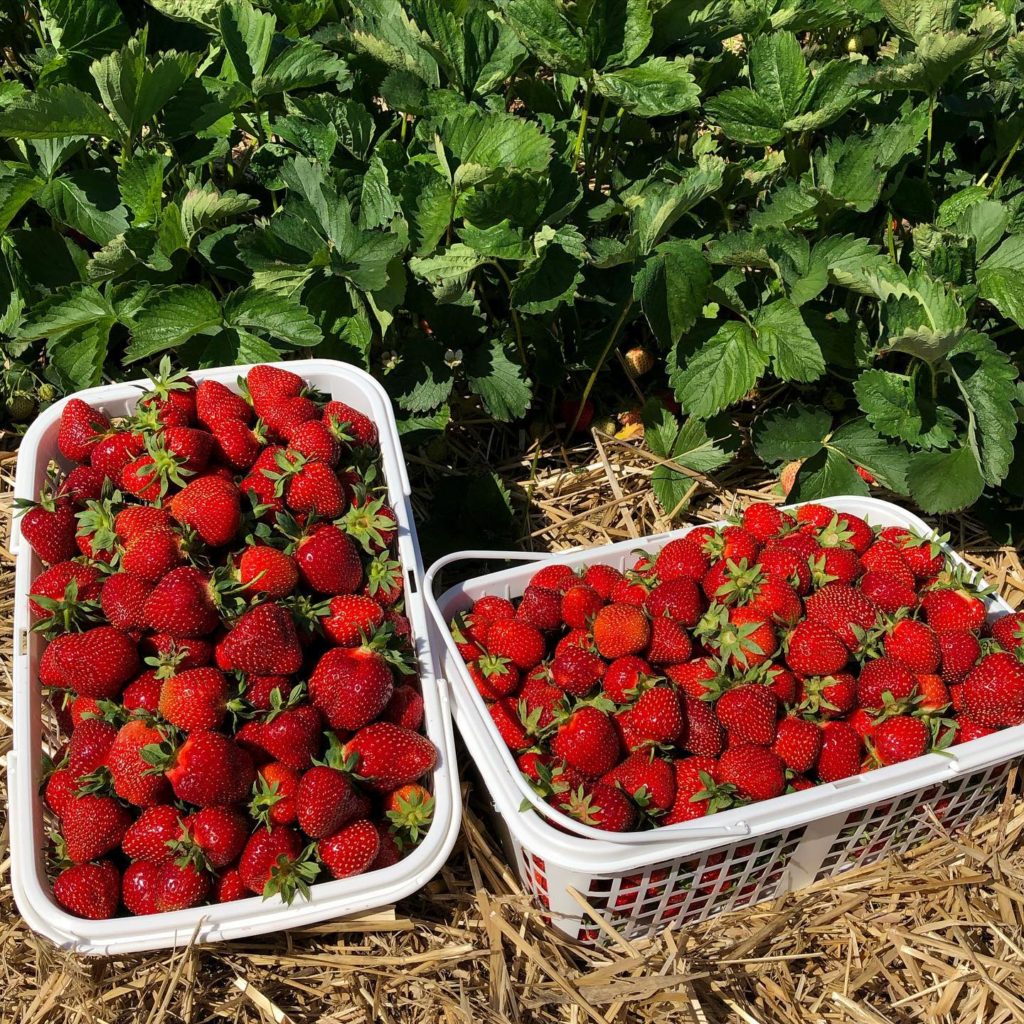 Address: 2040 Guyatt Road, R.R. # 1 Binbrook, Ontario
I feel like Murphey's Farm is a hidden gem and a farm that doesn't bring the masses. We visited during the fall and absolutely loved the vibe here. We had a great experience and found the quality of all produce top notch.
They even have a little picnic area so you can hang out after a strawberry picking session and enjoy the fruits of your labour. If strawberries are not your thing, you can also come here to pick raspberries, zucchinis, melons, cucumbers, beans, eggplants and more!
HOURS: 10AM-6PM
COST: Varies
Looking for some other fun summer adventures after strawberry picking in Hamilton?
#4. G & C Farms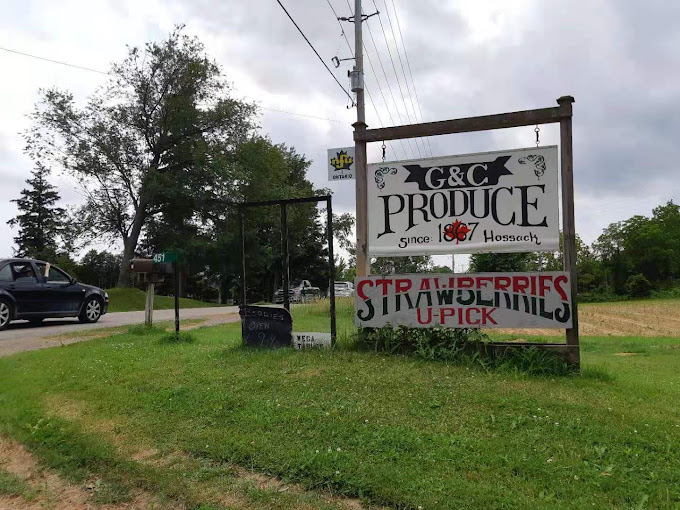 Address: 451 Book Road East, Ancaster, Ontario
I love G & Farms for not only strawberry picking in Hamilton but because it is a family run farm that spans over 7 generations! I also love that it is located on Book Road which is quite literally the most perfect country street! We love driving down here with a coffee in tow on some summer mornings!
Like some other farms on the list, G & C Farms also harvest other vegetables that you can pick like beets or kale!
Since this is a smaller spot, I would call ahead and make sure they have enough strawberries for picking!
HOURS: 9AM-4PM
#5. Jerry's Berries – Strawberry picking in Hamilton with the best Jam!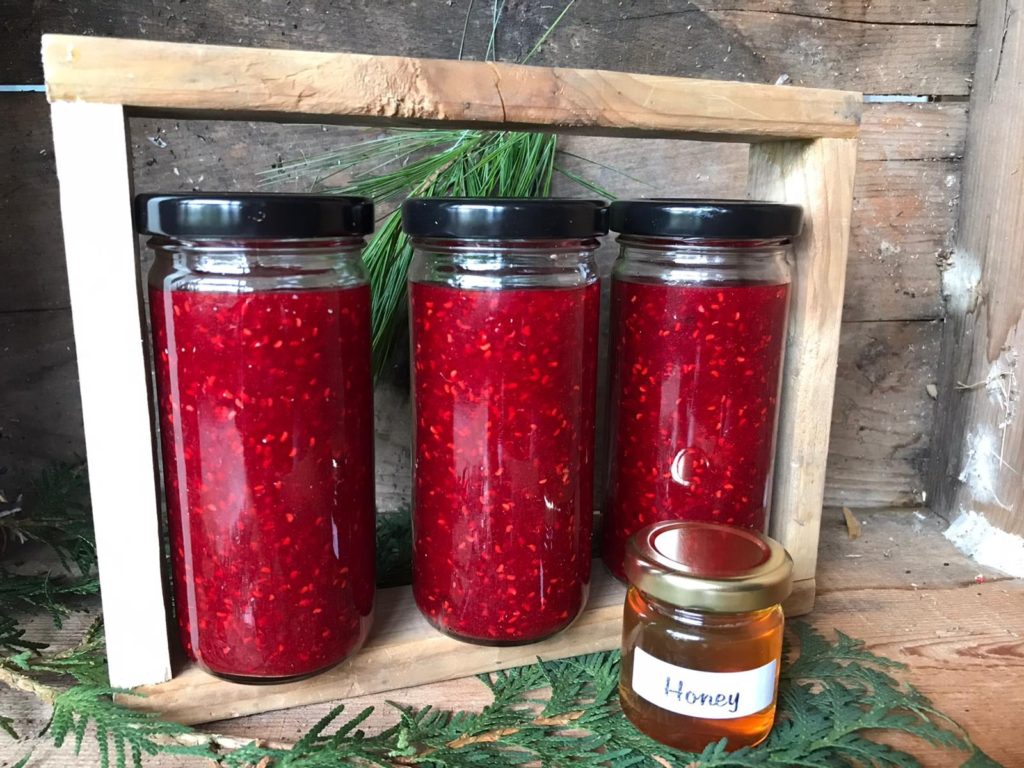 Address: 27 Orkney Rd, Hamilton, Ontario
Jerry's Berries is a place I would recommend skipping the strawberry picking at and going straight for their Jam to purchase. It is SO good and we often stock up on at least 10 of them ( and if we are feeling generous will gift it to our families). Our daughters adore the jam on warm toast and we normally have it on freshly baked scones. It is delicious. If jam isn't your thing, they sell ice cream with raspberry sauce!
And while Strawberries are amazing on their own, there is nothing like turning your freshly picked Strawberries into summer dessert!
If you are from Hamilton and the surrounding area, you should definitely visit one of these farms for strawberry picking this year! Before you go, I would recommend bringing lots of water, wearing a hot and going as early as possible. Most of these places offer little to no shade and it can get quite hot! We learned our lesson the first year and the 2nd time we went was so much more enjoyable! Also it wouldn't hurt to call each place ahead of time to know their policies, directions or if you need a reservation
Enjoy Strawberry picking season!
---
PIN THIS POST: THE BEST STRAWBERRY PICKING IN HAMILTON